Season of Love
February is known as 'the month of love' to many, but to gemstone lovers like myself, it is known as 'the month of the Amethyst.' It comes as no mistake that amethyst is February's counterpart. The stunning stone is also associated with St. Valentine. Speaking of Valentine's Day, the lover's holiday is right around the corner and there's no better token of affection than a stunning amethyst piece. Whether it's a treat for yourself, a surprise for one of your 'galentines,' or you want to give that special someone a few not-so-subtle hints, NOVICA is your one-stop spot for one-of-a-kind amethyst treasures.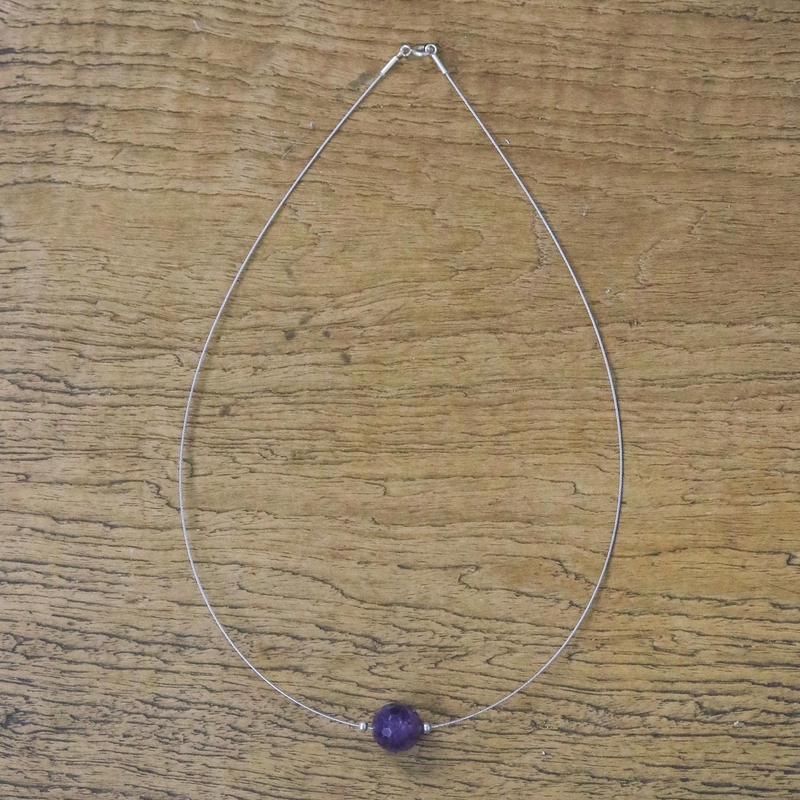 Purple Rain
The stone has long been praised for its undeniable raw beauty as well as for its healing powers (if you're into that sort of stuff.)  The name Amethyst is derived from the Greek word ametusthos, meaning "not intoxicated." Throughout history, the stone has been used to ease addictions and prevent overindulgent tendencies. It boasts a mesmerizing purple hue and is said to soothe the mind, reduce stress, and is frequently used in meditative practices. Amythest also vibrates at a high frequency so if you're looking to purify your aura or do some chakra work, this gem is a great one to invest in.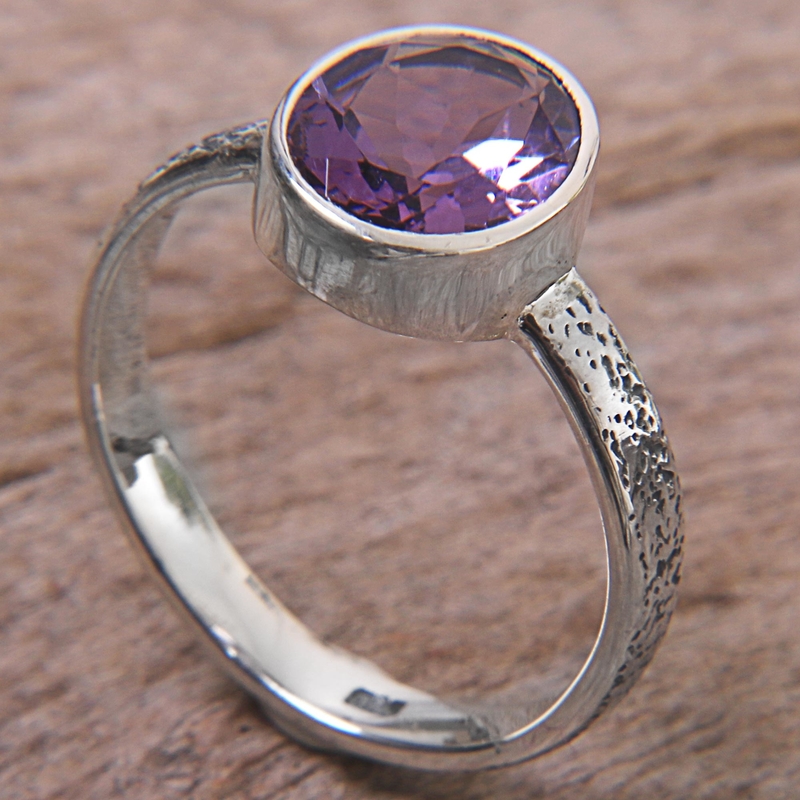 Adding Amethyst to Your Collection
There are several ways to incorporate this violet vixen into your life. Artisans have been working with the stone for centuries, creating a variety of unique pieces, like sculptures and other accessories. Interestingly, during ancient times, priests chose to adorn their wine goblets with the stone, believing it would prevent them from becoming intoxicated; whether or not it was effective is still up for debate. Perhaps you are skeptical of the healing power of crystals, but we can all agree that they make killer statement pieces that leave you feeling fabulous.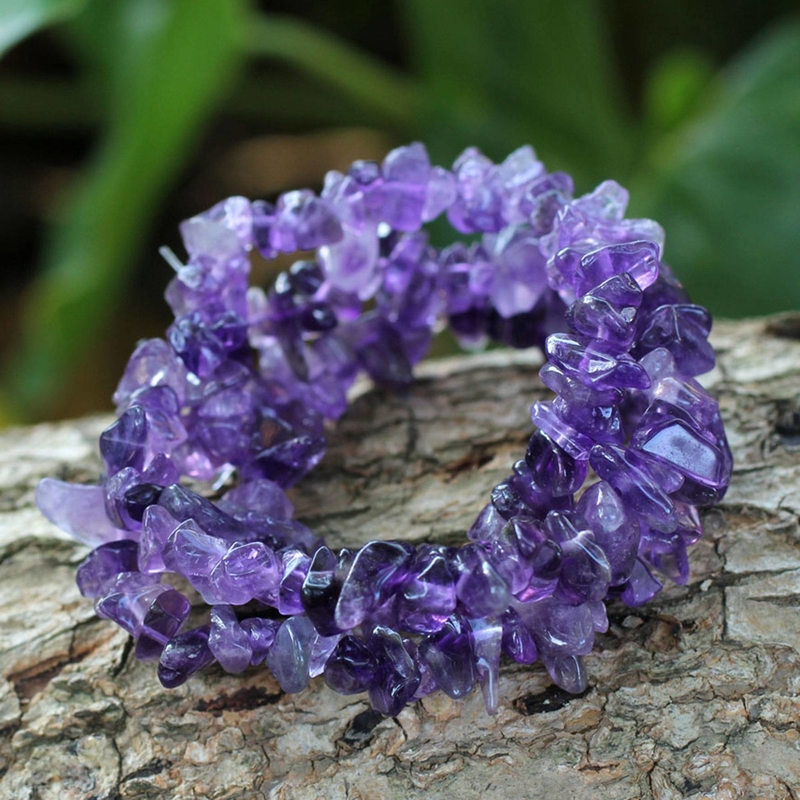 Regardless of what your personal jewelry style may be, amethyst's versatility allows for it to be effortlessly added to your rotation. Rings, necklaces, earrings, bracelets; whatever your preference is, I can assure you there is a piece that will tickle your fancy. The pieces I've included are my personal favorites.
Added bonus: This gemstone is thought to boost your creativity and according to legend, protect you from negativity.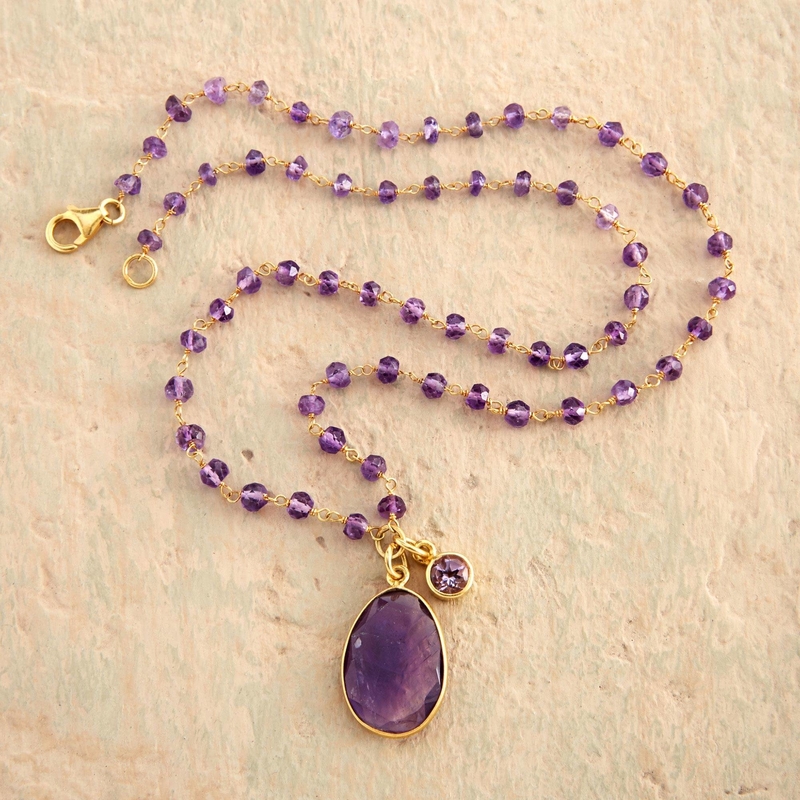 February is a great month to spread the love. Most importantly, it's a great time to show yourself the appreciation you deserve. Treat yourself to a piece that will keep rewarding you with its positive energy and beauty. Not only do I keep an amethyst on my nightstand, (no bad dreams for me,) but I also keep a few pieces in my jewelry box. Its alluring beauty never ceases to amaze me or those around me.
Rate this post:
[Total:

0

Average:

0

]