"Get along little doggies" isn't an easy idiom to translate into Thai. This simple American catchphrase is notably present in western movies, paperbacks, and cow-puncher circles.
But spoken by Chaloemphon, Thai cowboy, Asian hippie, and the only Thai NOVICA artisan focusing on leather works, it seems natural.  
Mild-mannered Chaloemphon, also known as Noi, cheerfully answers our questions during our brief interview in his cramped, yet tidy workshop/showroom located in the narrow back trails of Chiangmai, about 750 kilometers north of Bangkok. His wife and sidekick, Dtoi, sits beside him, more than anxious to provide color commentary to our campfire conversation. They derive their main income from worldwide sales with NOVICA. Noi's artisan-level, leather skills with the help of Dtoi's savvy marketing and management have cemented their success. They firmly believe their seven-year partnering with NOVICA has been the keystone of their survival and prosperity.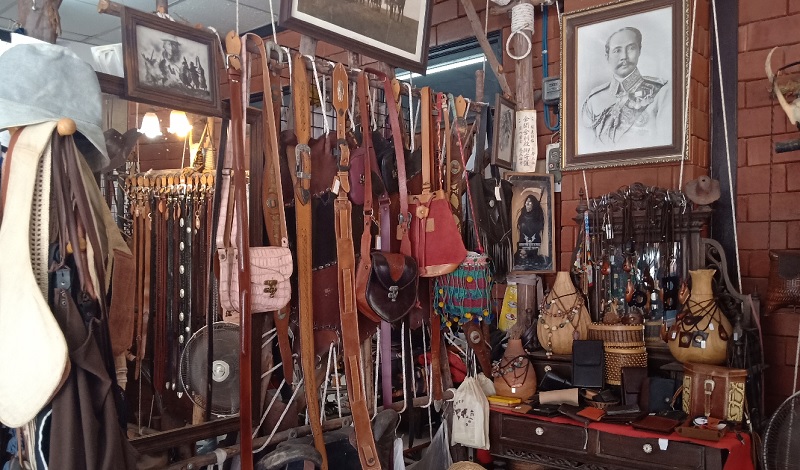 Formally trained in an excellent Thai art school, Noi began designing and creating graphics for local printing companies. His trail in life took a turn when he met up with a long-time friend who mentored him in leather craft and taught him to repair shoes, belts, and leather purses. With sheer doggedness and a true love of working his craft, Noi's skills improved and expanded. Applying his formal design training and new leather skills, he soon found his direction and passion in life.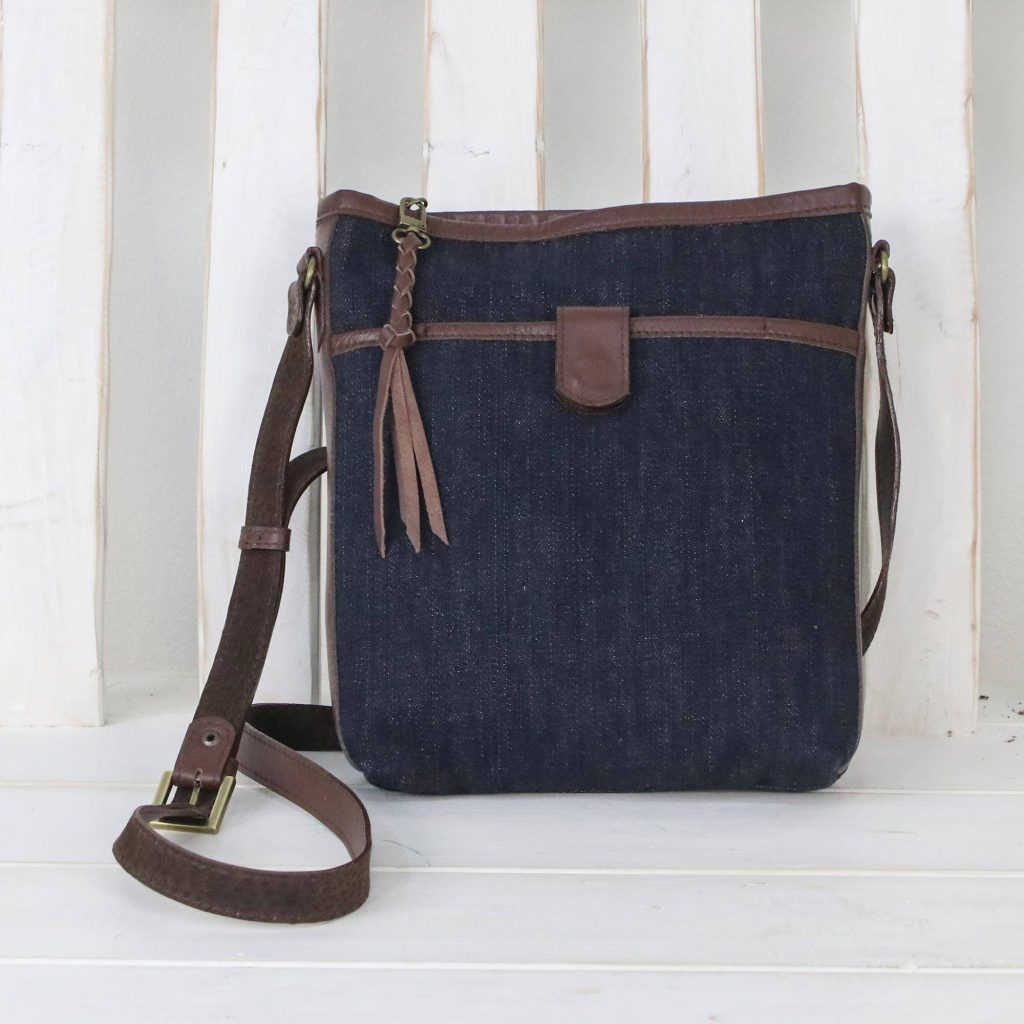 Traditionally, leather products in Thailand have not been huge sellers. Largely due to the heat and humidity, leather can be uncomfortable to many Thai natives, but with the selection of high-quality, hand-made goods that Noi and Dtoi have created, their market is constantly expanding – even among the locals.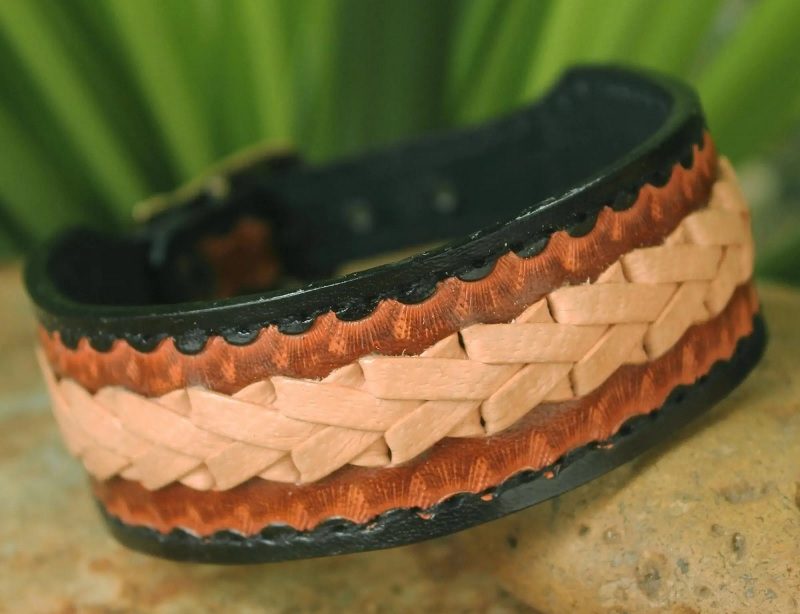 "We appreciate NOVICA's micro-credit program," Noi says, "which allows us to purchase larger quantities of base materials and keep our operating and production costs low."
"What products are your best sellers?" I ask.
"Definitely the leather bracelets," Noi answers with a grin. "Leather strand bracelets are cool and easy to wear and are a huge hit with the younger generation."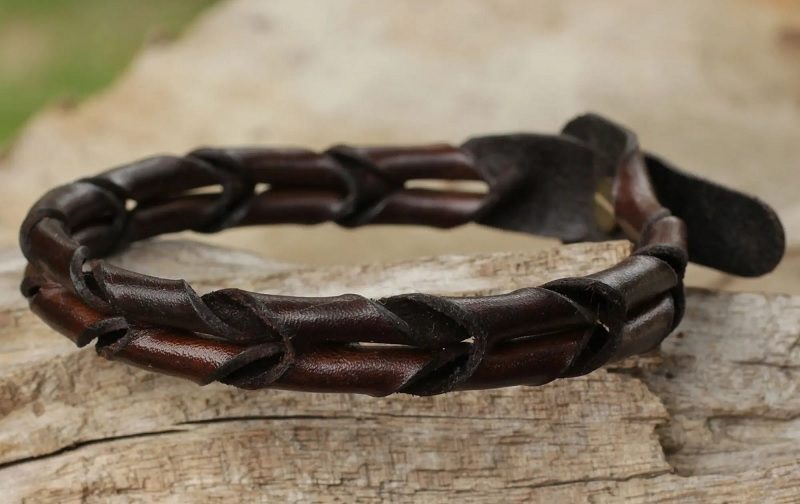 Braided strands of dyed leather, interwoven with other colors of tanned leather, are also hot items. Variations for their bracelets, necklaces, and belts can include tanned snakeskin, bone beads, banded metals, or semi-precious stones.
With a keen eye for detail and product design, Dtoi continually adds different styles and woven variations.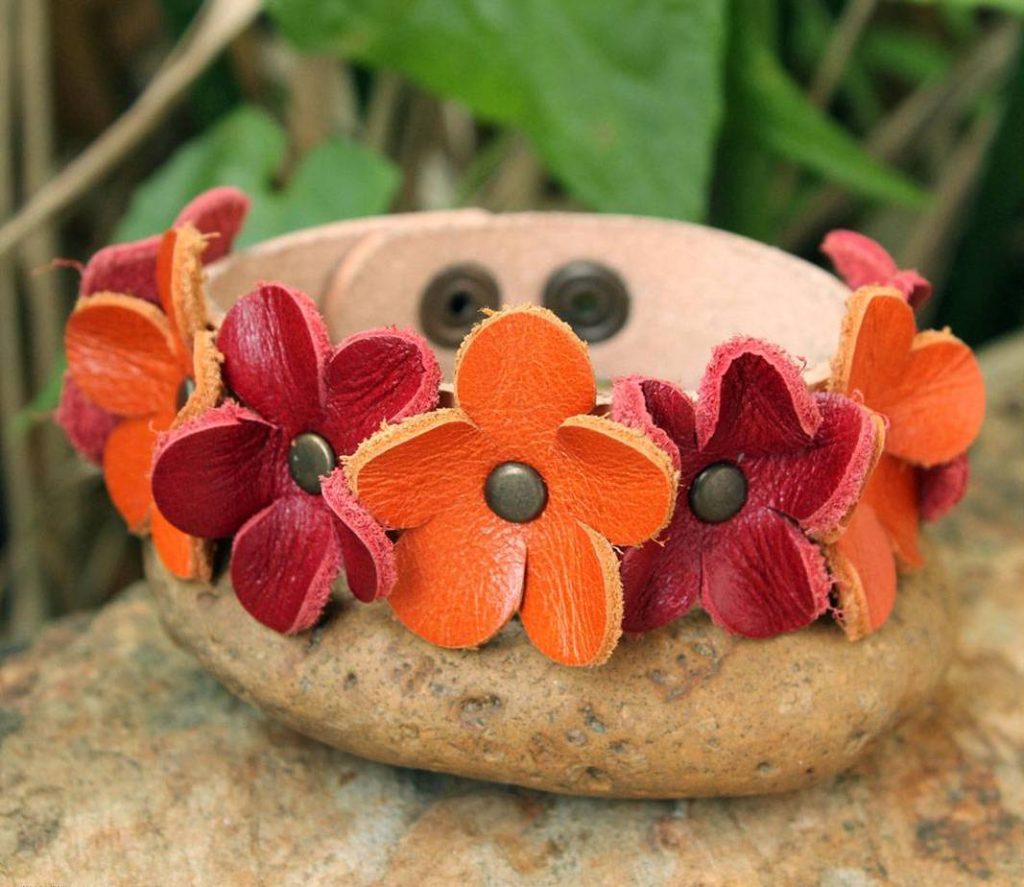 Even while suffering from an undiagnosed ailment for the past 10 years, Noi continues to plot his artistic leather working skills on the canvas of his medium of choice – soft cowhide.
Many of his designs and creations, embellished with snakeskin, silver, and copper also include intricate graphics created with his special leather-working tools. These grace the corners and edges on his purses and belts.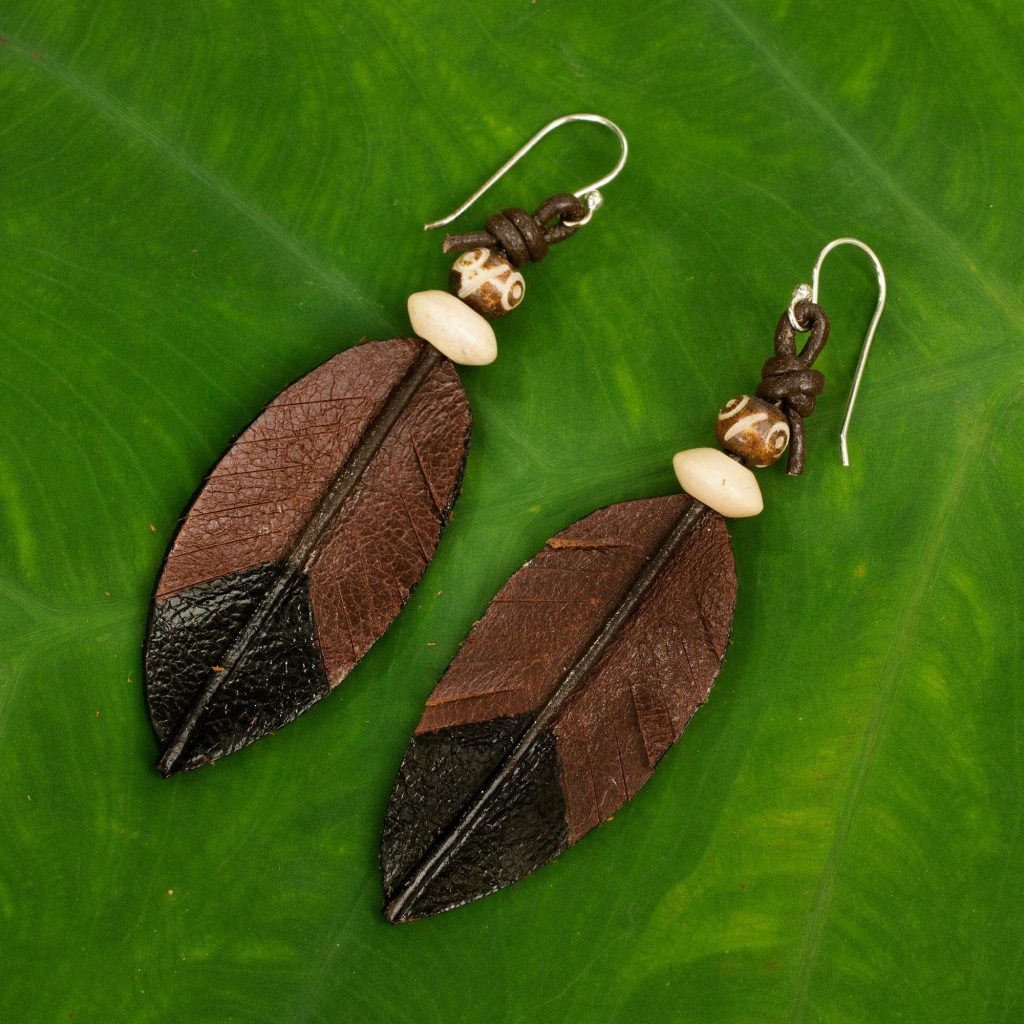 "Our partnering with NOVICA really has been our financial salvation," Noi concludes. "We are truly grateful for the open doors of opportunity the company has given us for the past several years. Thank you NOVICA, and thanks to our many customers around the world!"
Our interview completed, I hitch up my twenty-first-century iron horse, wave goodbye, and shout out a hearty "So long, buckaroo!" Down the old two-lane cow trail I gallop home to my cabin beside the rice paddy, truly impressed with Chaloemphon – Noi, the Thai Cowboy!
SHOP FROM CHALOEMPHON