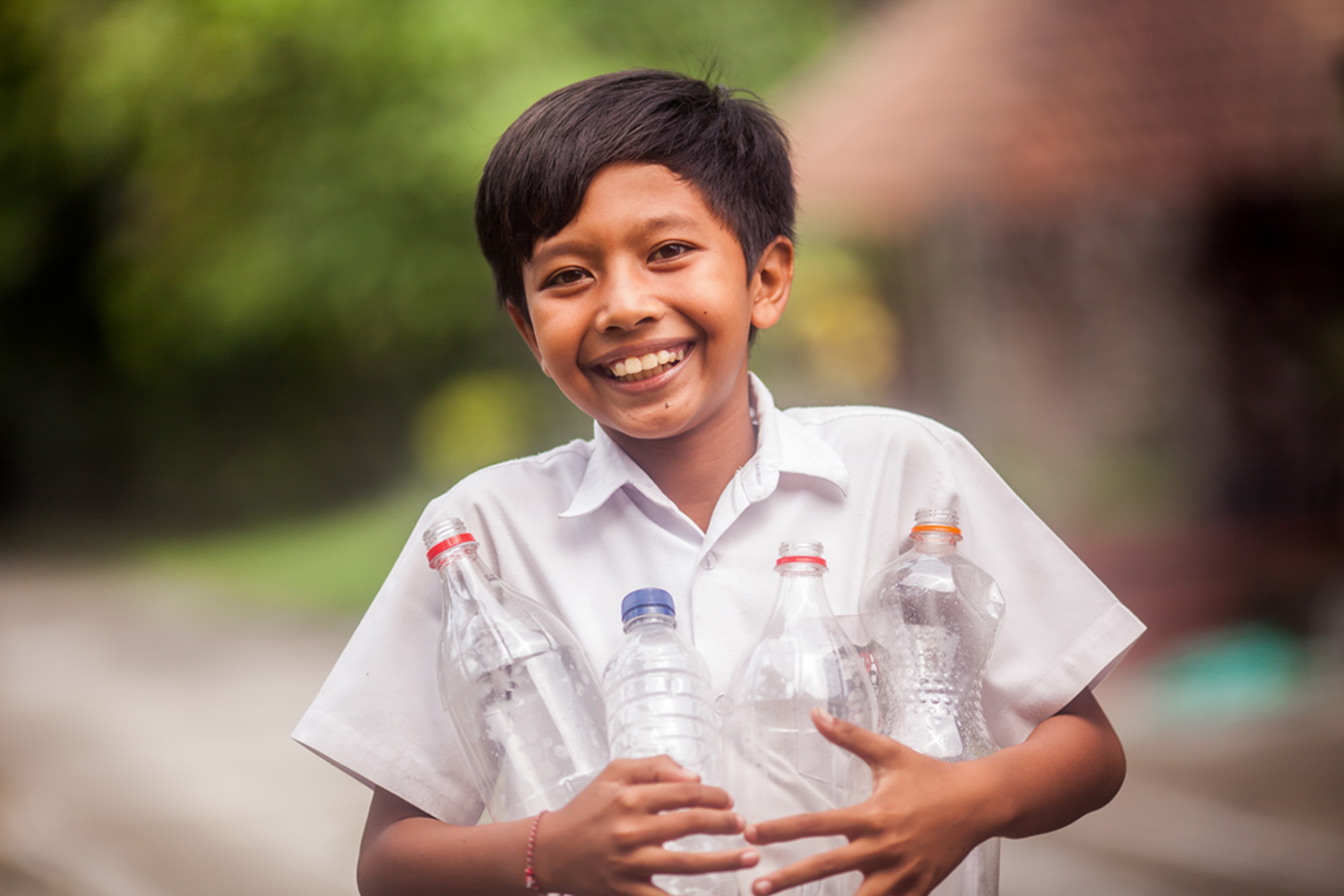 When you think of Bali, you probably think of its breathtaking natural beauty and its gracious locals. And while Bali is all these things and more … it's also a small island with big problems.
One of our first-ever Happiness Projects will set out to bring a solution for three solvable problems, and hopefully spread a bit of happiness in local banjars (neighborhoods) along the way!
3 SOLVABLE PROBLEMS:
Problem 1 – Pollution is slowly choking this beautiful island
Garbage and pollution threaten the island's environment and natural beauty. Plastic waste is dumped into the ocean and local waterways, threatening marine life. Plastic is also burned in public places, releasing harmful gases and byproducts. Because Bali is a major tourist destination, pollution not only threatens the health of its people and environment, but also the very future of this island's economic success.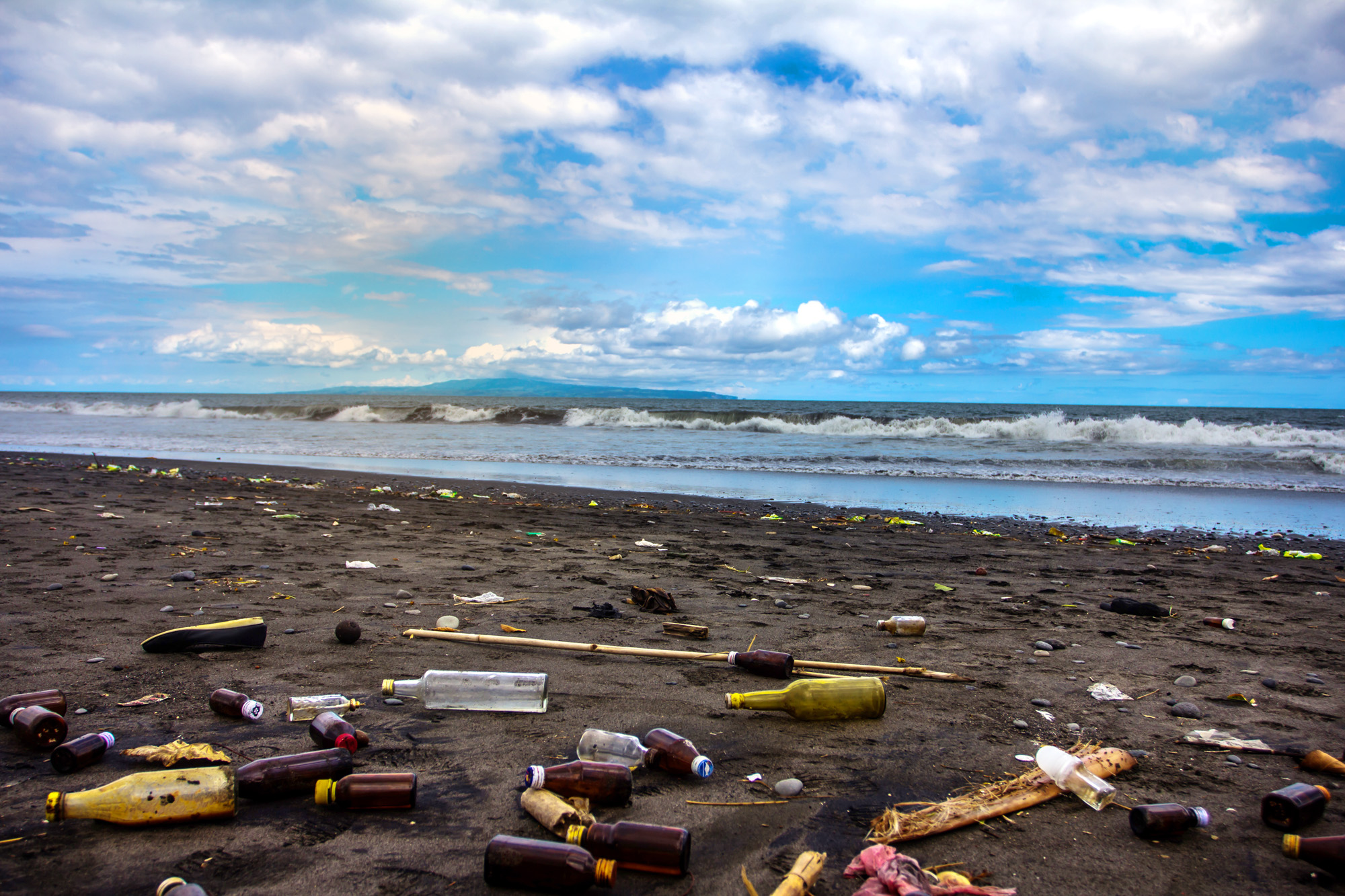 Problem 2 – Lack of Environmental Education
Without government trash and recycling programs, most people are unaware of where their trash actually goes. Even families and businesses who pay for waste removal and recycling services are often taken advantage of by unscrupulous collectors who simply dump the materials into local waterways or mangroves.
Problem 3 – The High Cost Of Education
School payments take up a big portion of the monthly pay of most local people. Young girls are disproportionally affected by families' inability to send children to school and feed themselves, and many girls are forced to drop out before the sixth grade.
HOW DO WE SOLVE ALL 3 in 1?
Enter Peduli Bali (more commonly known as Bali Recycling).
Our NOVICA Bali office has teamed up with this small yet ambitious waste management and upcycling outfit to alleviate all 3 problems:  Providing an education fund for artisans and local NOVICA team members in exchange for recycled waste; ensuring less trash gets onto beaches; while educating EVERYBODY about the benefits of smart recycling.
Curious? Here's how it works:
Cash for recycled materials: Peduli Bali pays cash on the spot for recycled materials. The facility sorts the different materials (cardboard, paper, cans, glass, etc.), quantifies or weighs them, and assigns predetermined monetary values.
An education fund is born: For artisans and local team members participating in the project, cash earned from their recyclable waste will be deposited into a specially managed account, where contributions will be matched … ensuring the education fund grows quickly.
Increasing returns: Through Happiness Project fundraising,  NOVICA will provide seed money for the account, facilitating the fund-matching process. In addition, all cash earned from recyclable waste from the NOVICA office in Bali will top up the account. Coupled with interest payments on the account, this will see participants enjoy even greater returns!
Green Education: In January 2014, NOVICA and Peduli Bali will host a seminar for all artisans and office staff to educate everyone about the benefits of the program, giving practical advice on recycling techniques and also ideas for creative upcycling opportunities.
Spreading the word: As participants begin to spread the word in their banjars about recycling, we hope that more families and businesses will want to join in, and we can grow the project to provide an education to many more — while keeping the trash off the beaches and rivers and out of the mangroves.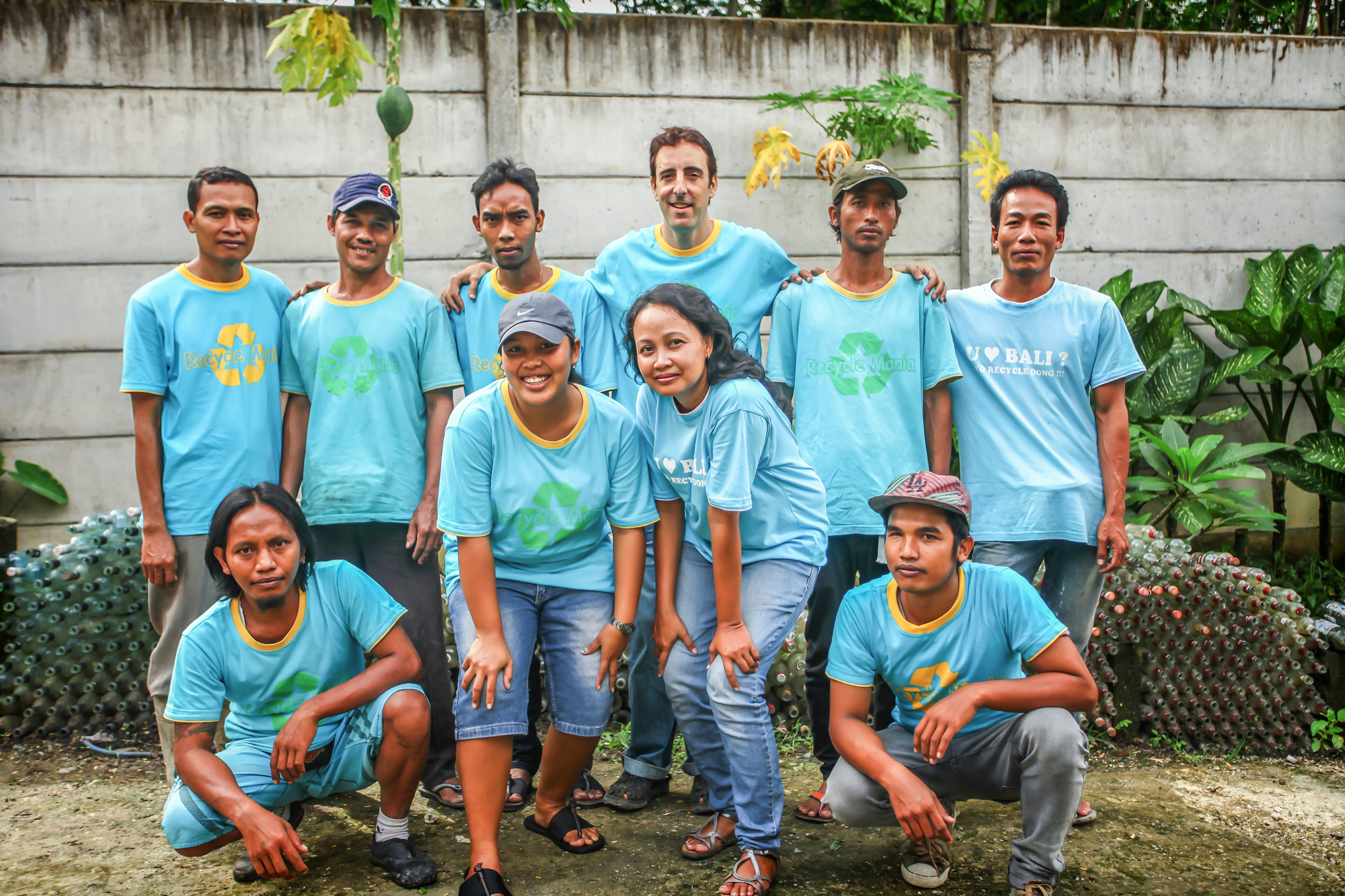 A happier future for children, families, and the environment
The best kinds of solutions are those that address big problems with simple actions. And it's even better when you can tackle three problems at once! We want to help locals build a future for Bali where waste is transformed into something useful and valuable — and that's something everyone can be happy about.
Many thanks to Peduli Bali and the team at NOVICA Bali — we're so excited about the "Recycle to Educate" Happiness Project and can't wait to see the results!
STAY TUNED FOR MORE UPDATES ON THIS PROJECT THROUGHOUT 2014.