As someone who was married about a month ago, I believe I am uniquely qualified to discuss thoughtful and unique wedding gifts.  I received so many unexpected presents, some that were tangible and others that came in the form of advice or heartfelt gestures.  The more physical gifts are what I will focus on for this article, including everything from décor to jewelry to anything and everything heart-shaped.
Even before I met the love of my life, I had a fondness for foods, decorations, and random natural scenery that formed the shape of a heart.  Our house is littered with sculptures and figurines bearing a heart in some form or another.  This stunning wooden statuette  has a prominent position in our living room and would make an amazing and meaningful gift to a newly married couple!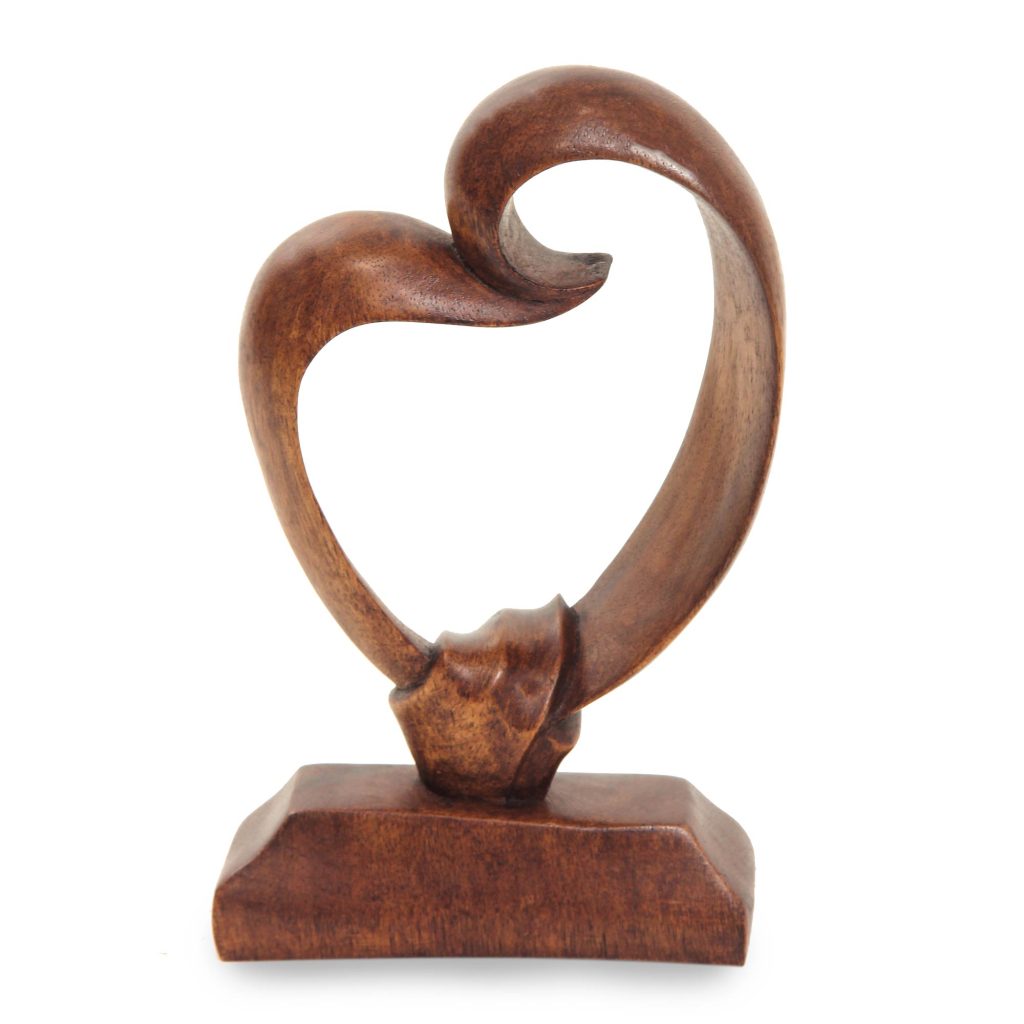 Two other cute and decorative ideas are this 'Park Bench Sweethearts' sculpture made from recycled metal and this handsome twosome of mango wood vases.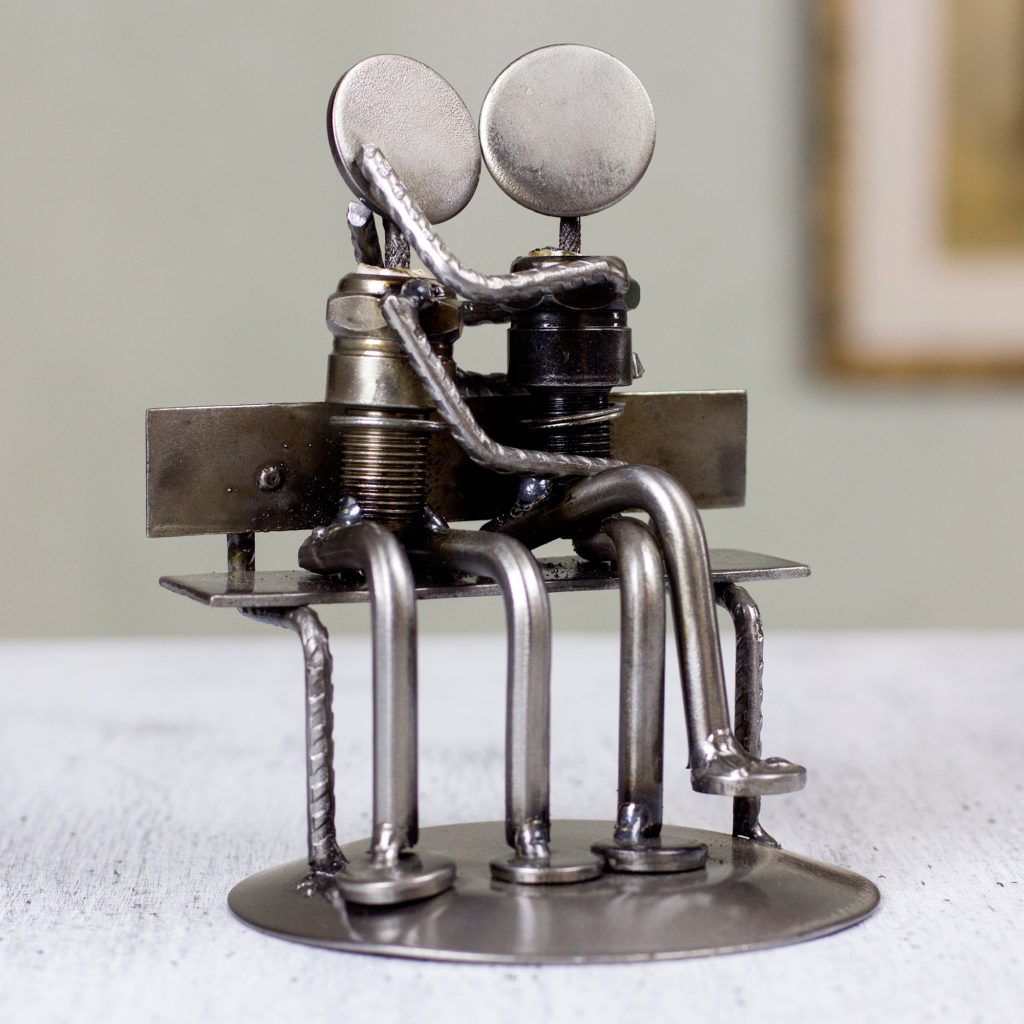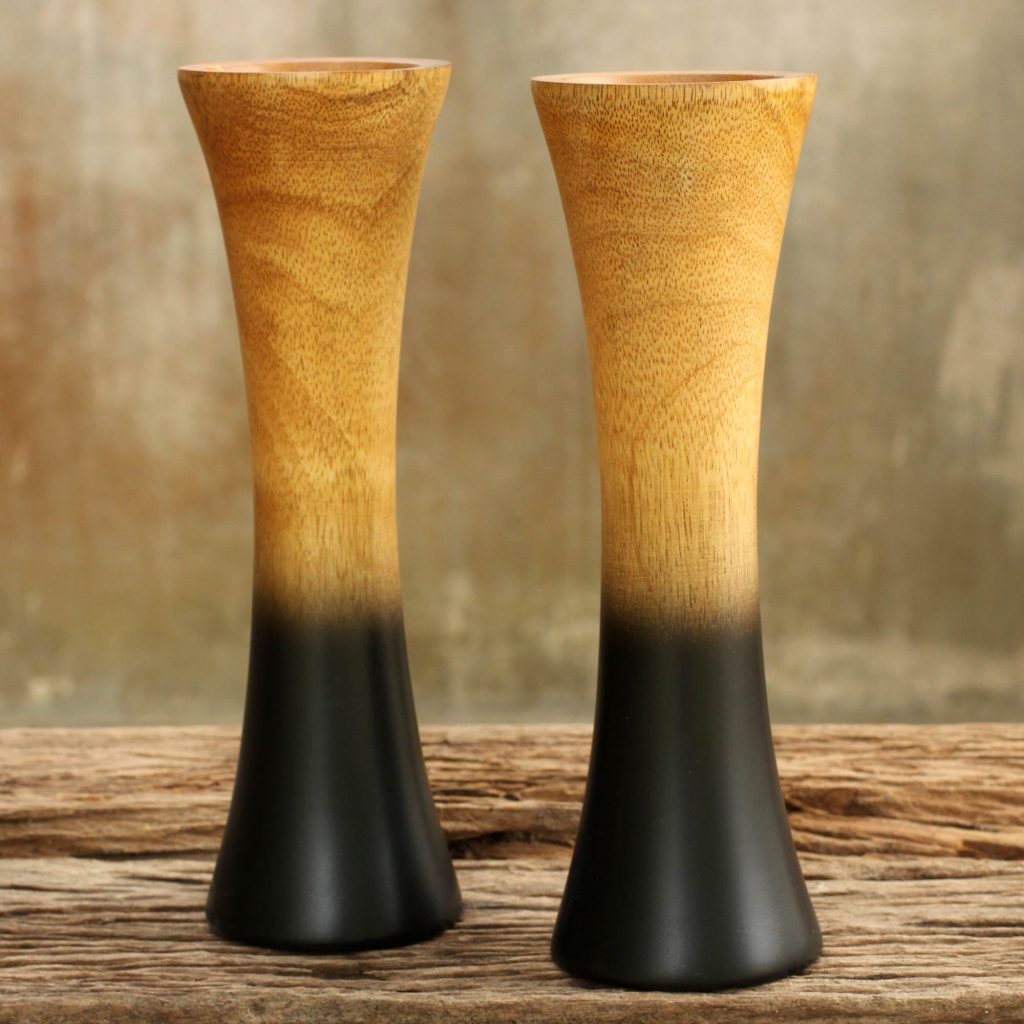 It's hard to think about a wedding without one's mind drifting to jewelry.  While I love this silver ring with entwined hearts and a heart-shaped pendant, I'm smitten with this pink iridescent pearl ring, which in my eyes is second in beauty only to my own engagement ring.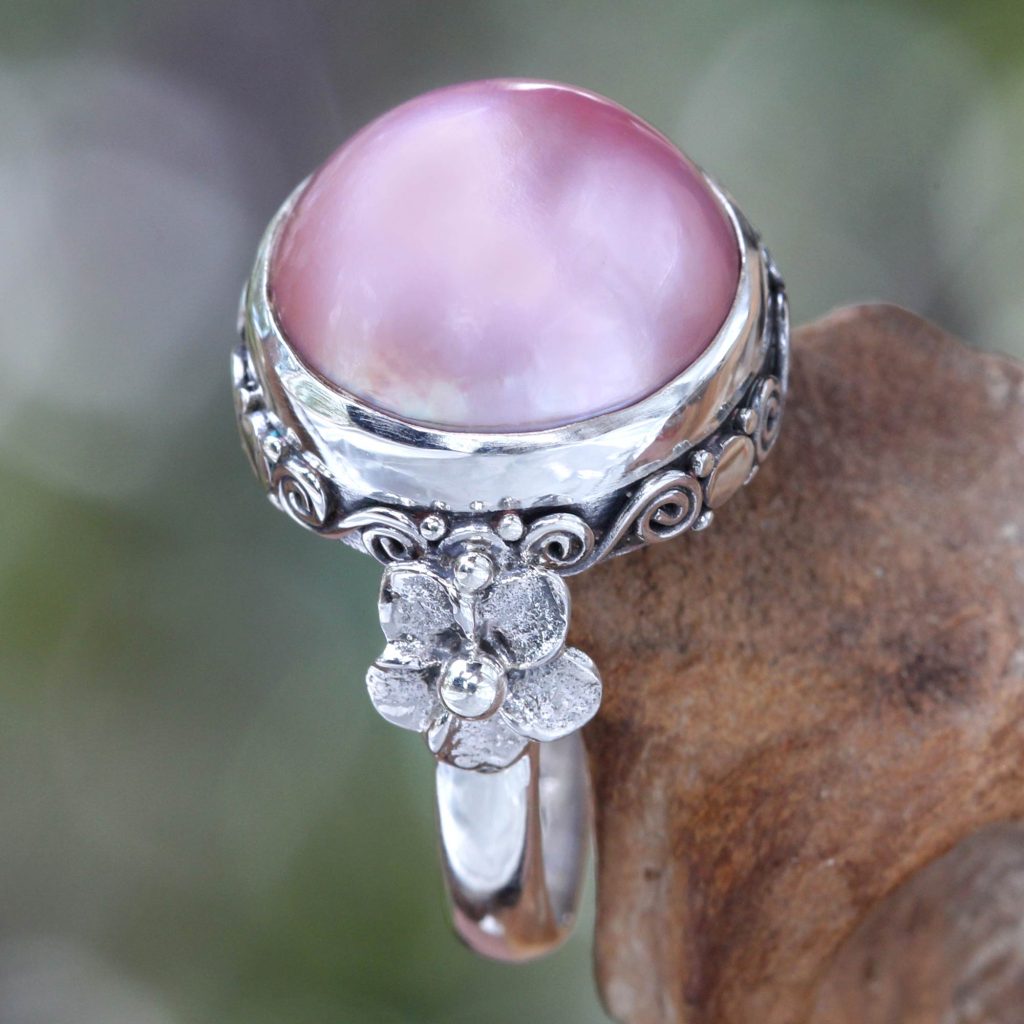 Glassware and stationery are also traditional wedding gifts that don't seem to be given as often as they once were. Photo albums are very useful, even in this time of digital media, and one can never have too many thank you notes!  Wine glasses can complete any set of tableware and I was particularly appreciative of some champagne flutes to celebrate the toasts at our reception.
Even though it is a day meant to honor the bride and groom, it is important to recognize the people who are dedicating time, money, and energy to ensure that the occasion goes smoothly.  Groomsmen are easy–they'll appreciate anything from cufflinks to shot glasses.  Bridesmaids will love earrings, an earring stand, or a  lovely silk scarf, especially if it is bestowed upon them by you!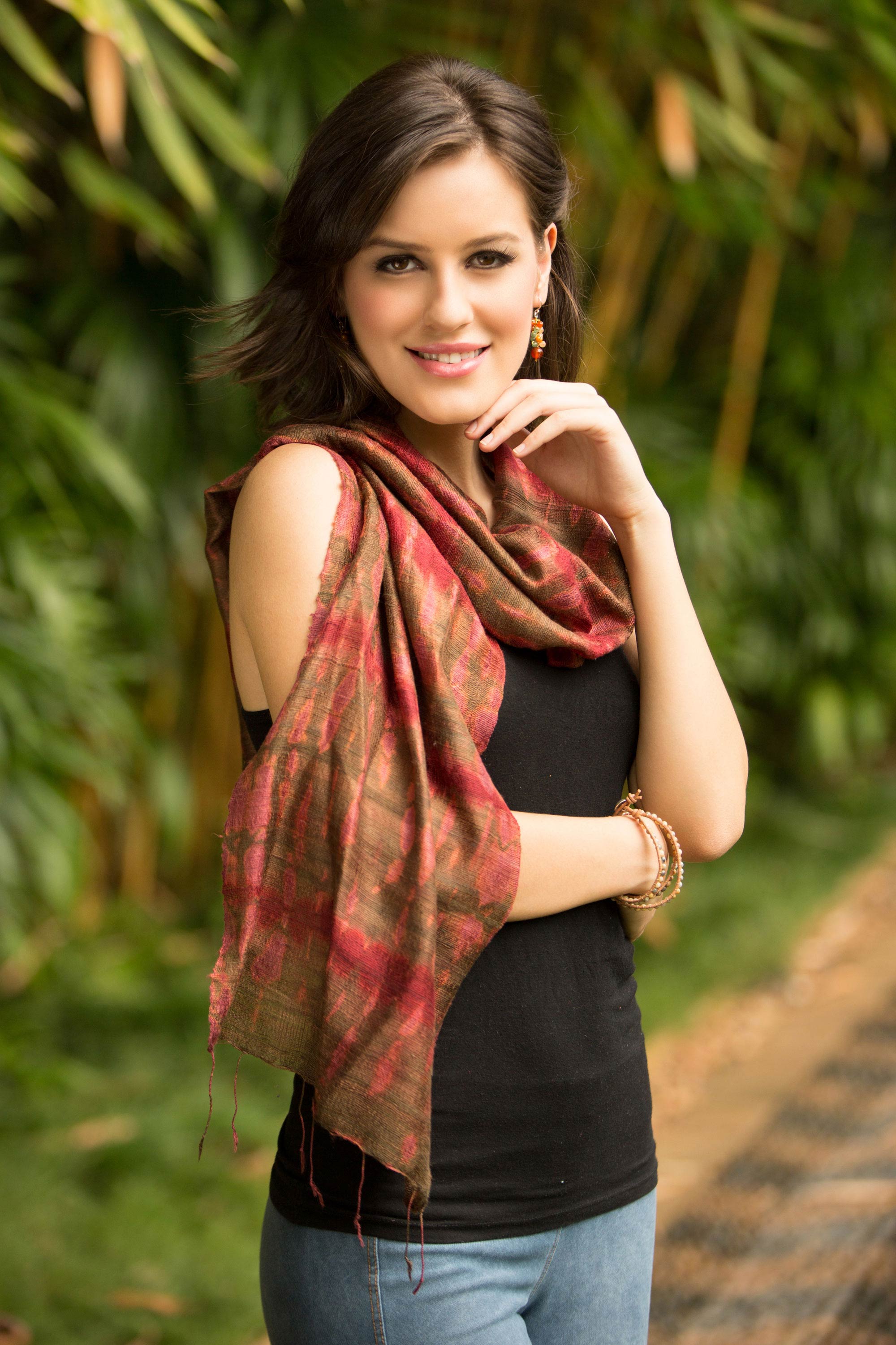 Though wedding gifts range from practical to aesthetically pleasing, the important thing is that they were selected with care and thought.  As long as you take a moment to put some thought into what you're presenting to the new couple, they will recognize that and love you for it!
Rate this post:
[Total:

0

Average:

0

]