Cinco de Mayo is one of those holidays that many people embrace, though unfortunately the history behind it is known to few. In the United States, we typically associate it with sombreros, drinking, and Mexican food.  Having military origins, this holiday is often wrongly mistaken for Mexico's Independence Day, though that actually occurs on September 16th.  However, for the people of Mexico, the holiday marks an important historical event.
The Franco-Mexican War lasted from 1861 until 1867. On May 5th, 1862, Mexican troops overtook the French army. This victory was very unlikely – an underdog situation, in fact! The French attacked Mexico's army of 2,000 with THREE TIMES the force and much better weaponry!  This amazing outcome bolstered morale for the besieged Mexican army and has been celebrated since.
In honor of the upcoming holiday, here are some NOVICA selections that honor the culture of Mexico!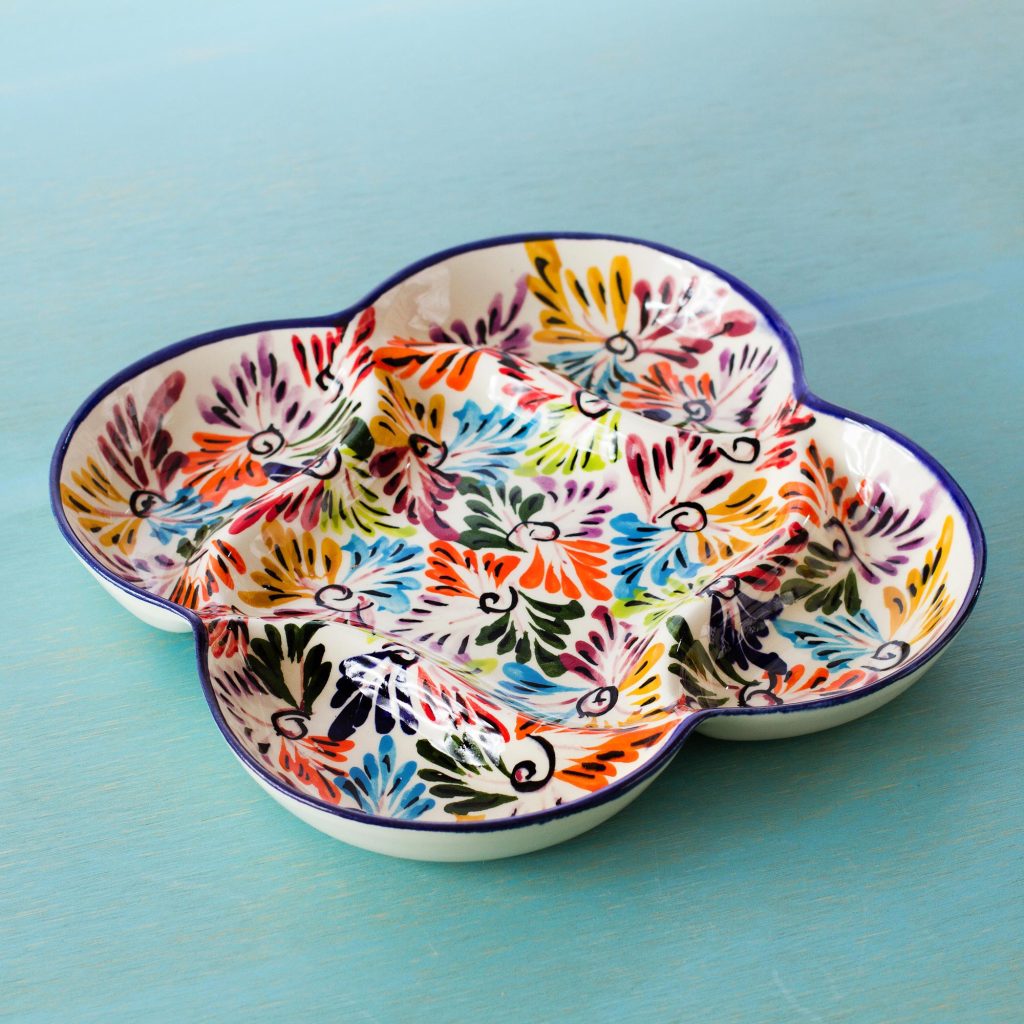 What would ANY holiday be without people enjoying a meal together? In Mexico, traditional Cinco de Mayo foods include smoked lamb barbacoa, carnitas, queso fresco, and homemade salsa. These foods can take days to prepare, (or longer, if you consider that some people grow their own foods!) It only makes sense that traditional Cinco de Mayo décor items are decorated plates and platters. "Dance of Colors" is an accurate title for Pedro Alba's hand painted snack dish. This dish features bursts of color with a traditional pattern overlay.
On that note, another traditional Mexican décor item is the table runner. Beautiful, colorful dishes coordinate perfectly with NOVICA'S selection of table runners and linens. While NOVICA features runners from around the world, the runners created in South and Central America are especially noteworthy for their colors and textures. Komon Utzil's "Violet Fantasy"  features a rainbow of colors accented by a soft, dangling fringe.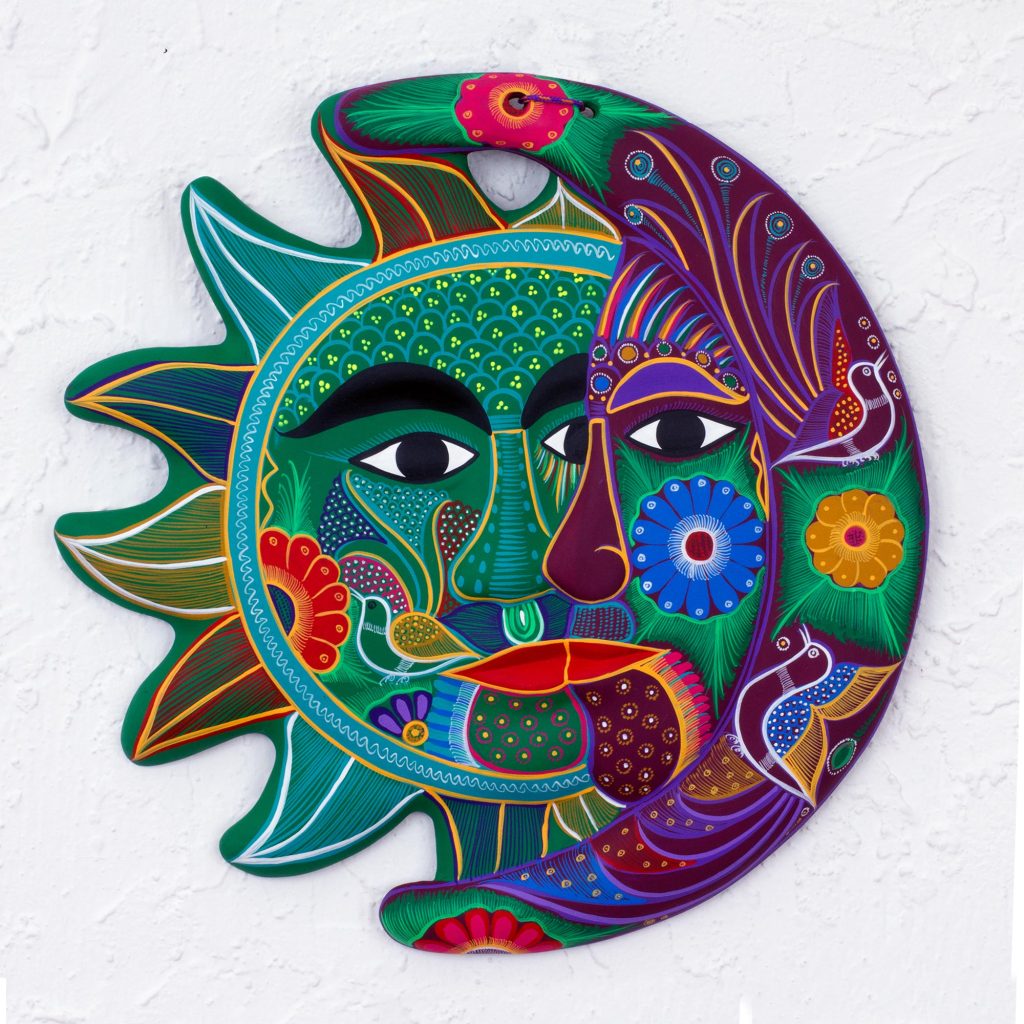 Another way to decorate for an authentic Cinco de Mayo celebration is with wall hangings! Painted traditional Mexican wall hangings are known for an artistic style of their own! Fine details, extremely bright colors, and scenes of nature are all common themes. "Emerald Floral Eclipse"  by Eufrosia Pantaleon is a great example of the traditional art form. Do your homework on the processes and history, because this piece is sure to be a conversation starter!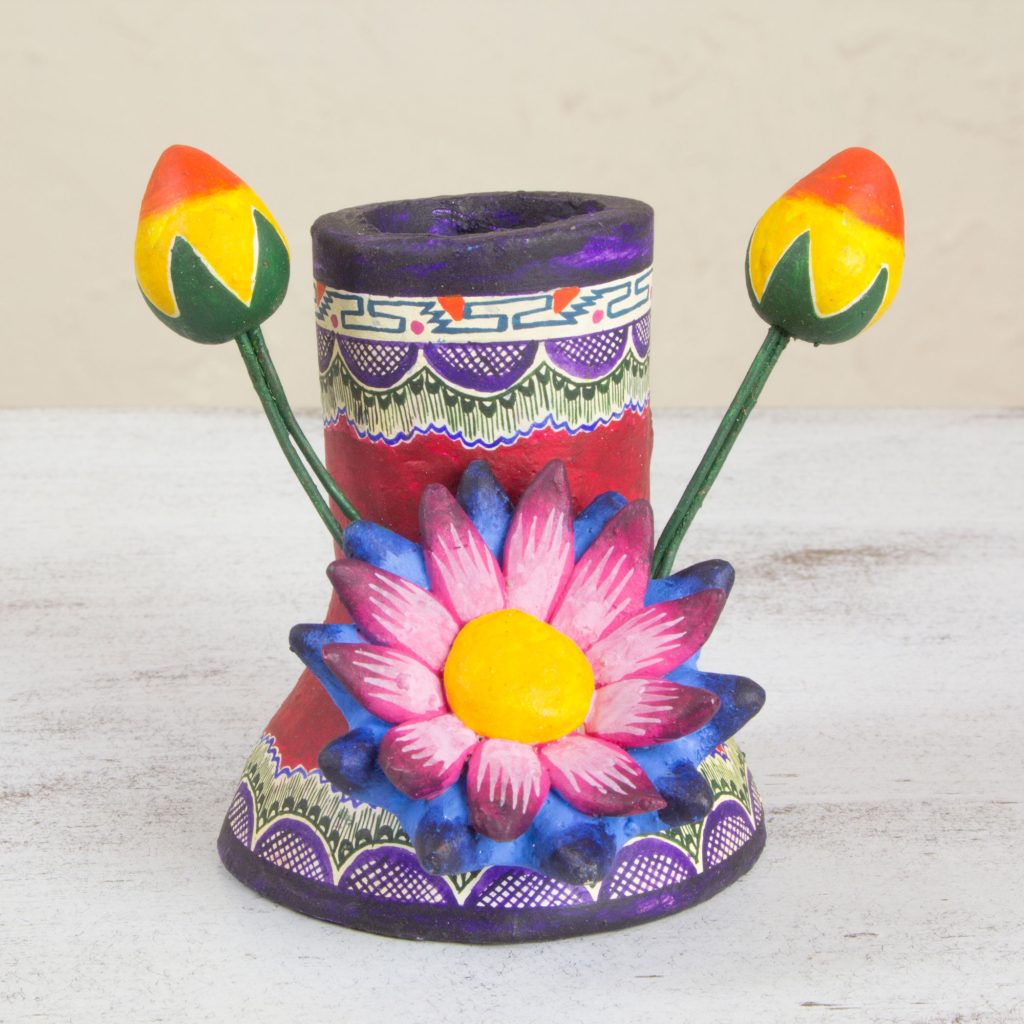 Shed a little light with a traditional candle holder! Candles play a large role in Mexican culture. Whether used for religious or aesthetic reasons, the warmth of a candle adds character to an otherwise dark corner.  "Flower of Life" is an accurate title for Saul Montesinos's work. One can't help but feel uplifted by its vibrant colors and unique shape. 
Clearly, there are numerous ways to take your traditional Cinco de Mayo celebration to the next level. Ditch the cardboard and opt for traditional, beautiful artwork that can be brought out year after year.
Rate this post:
[Total:

0

Average:

0

]