Sterling silver is a classic metal for necklaces, there's no doubt about that.  However, it can also be given a modern twist, and that makes it suitable for everything from work to a fancy night out on the town.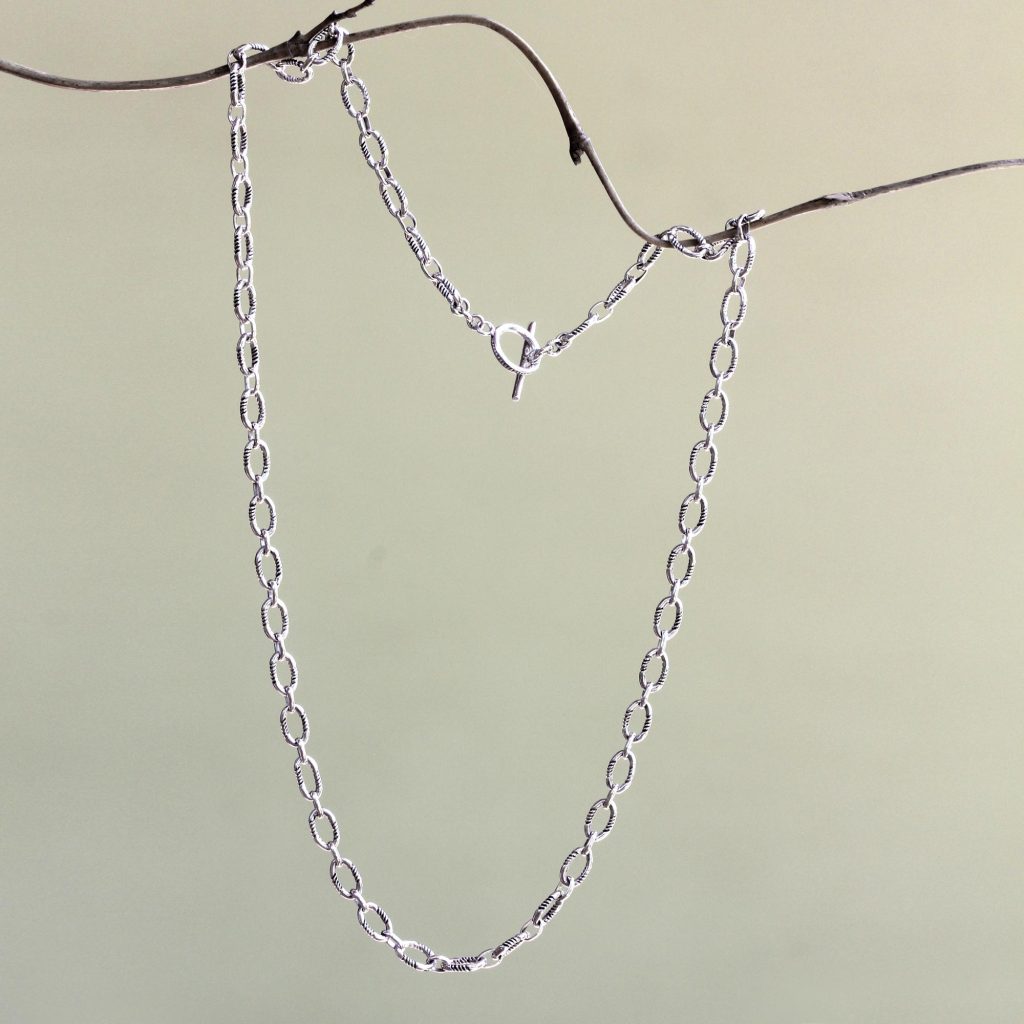 Sterling silver necklaces can be beaded, y-shaped or hold pendants. They can be chokers, waterfall style or consist of many strands. Chains are probably the most basic option, but they can certainly be elegant and stunning as well!  Even the most basic of links are beautiful when sterling silver is involved, as is evident in the pretty piece above.  Below is a bigger, bolder chain that will definitely attract some attention.  It weighs in at a third of a pound!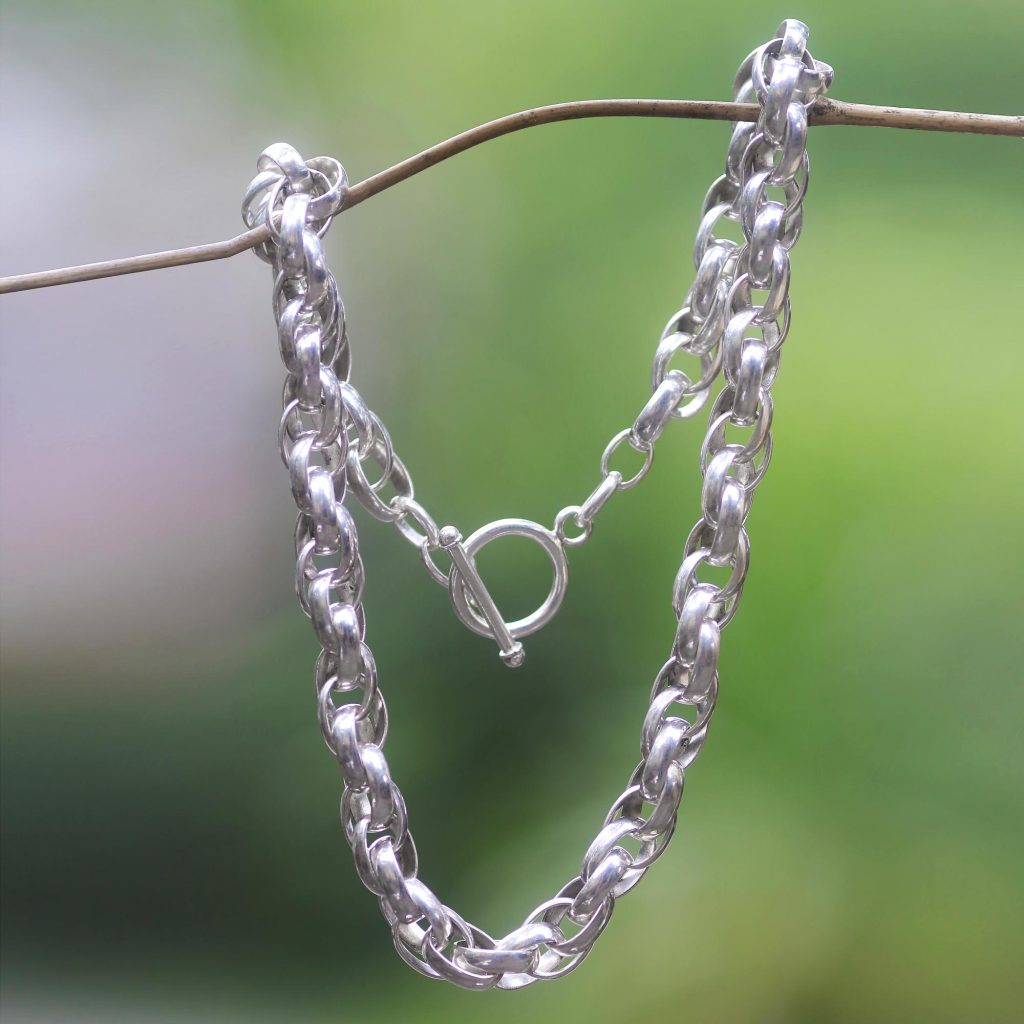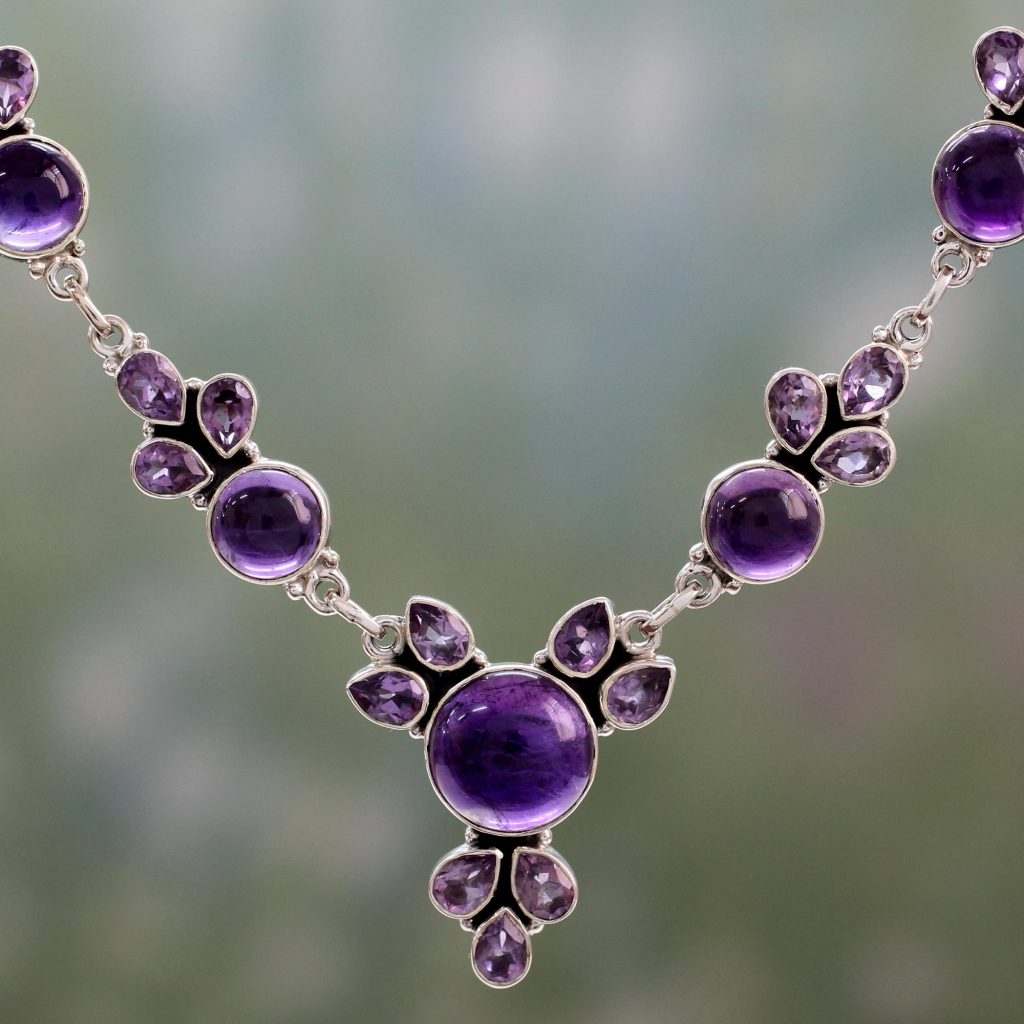 Pendant necklaces are a bit more complex than chains and can make a simple but lovely statement.  The breathtaking purple pendant above features amethyst stones in all of their glowing glory. Sterling silver accents their color perfectly.  I also had to feature the pendant below, which makes use of a rare gem called larimar.  I came across it for the first (and only) time on a small island off the coast of North Carolina, and I'm told it's found only in and around the Caribbean Sea.  Isn't it gorgeous and unique?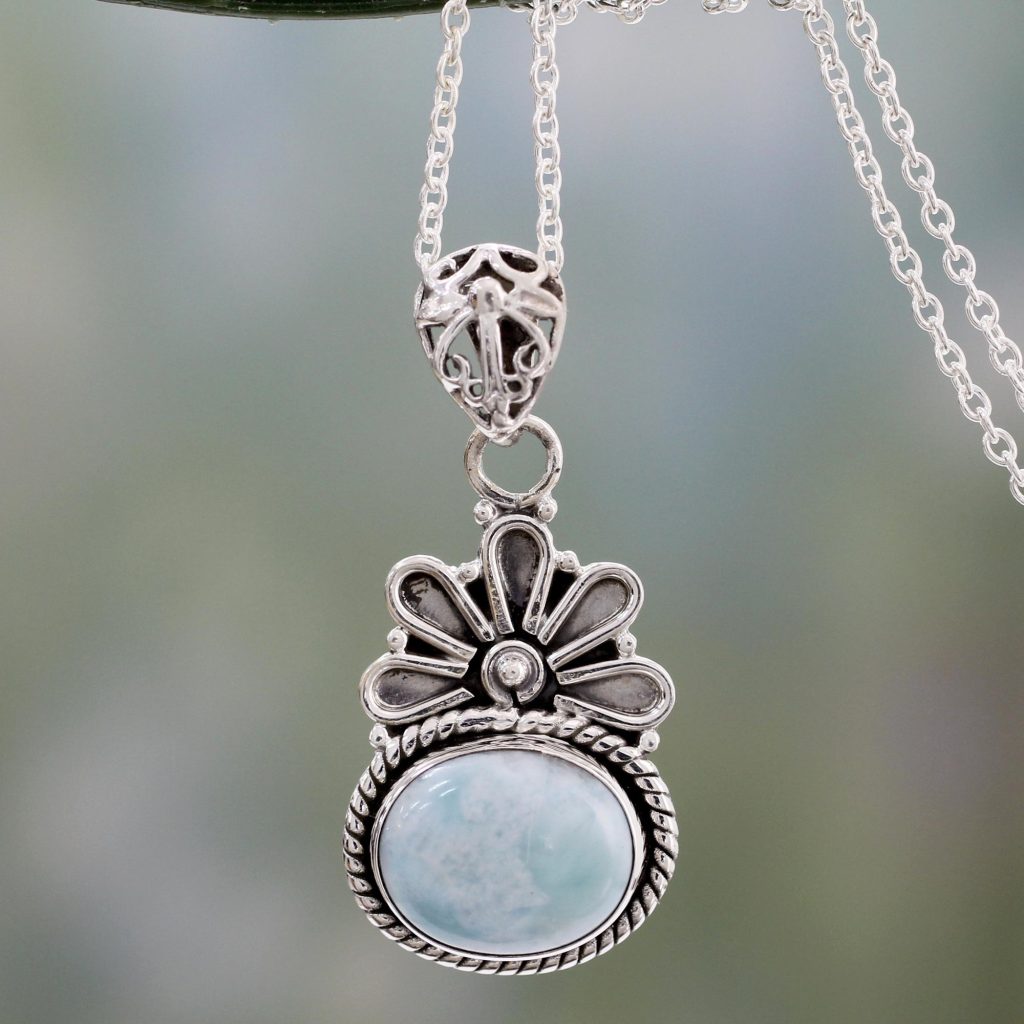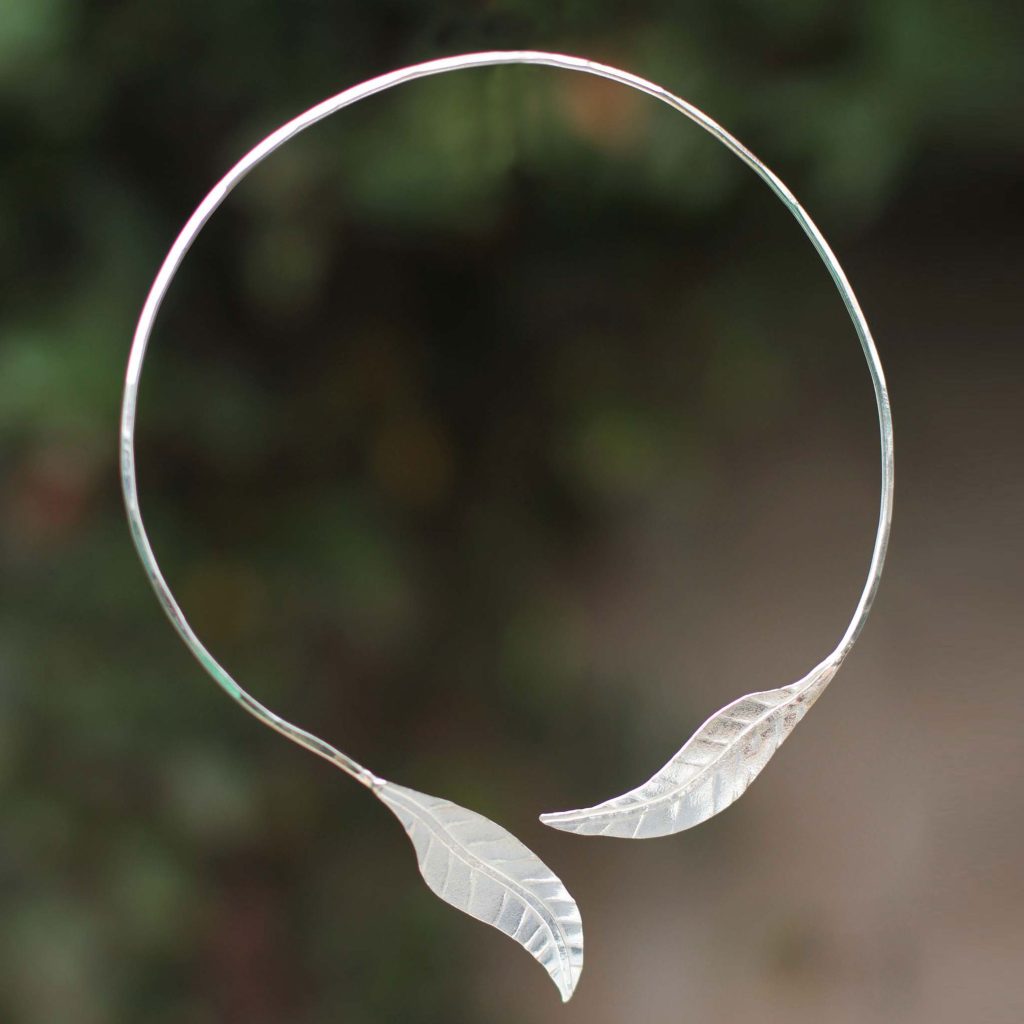 If chokers are more your style, you won't find many more interesting than the leaf choker depicted above.  Sterling silver shines like nothing else and makes this necklace extra special.  Below is a more elaborate and ornate piece featuring numerous garnets in the shapes of flowers.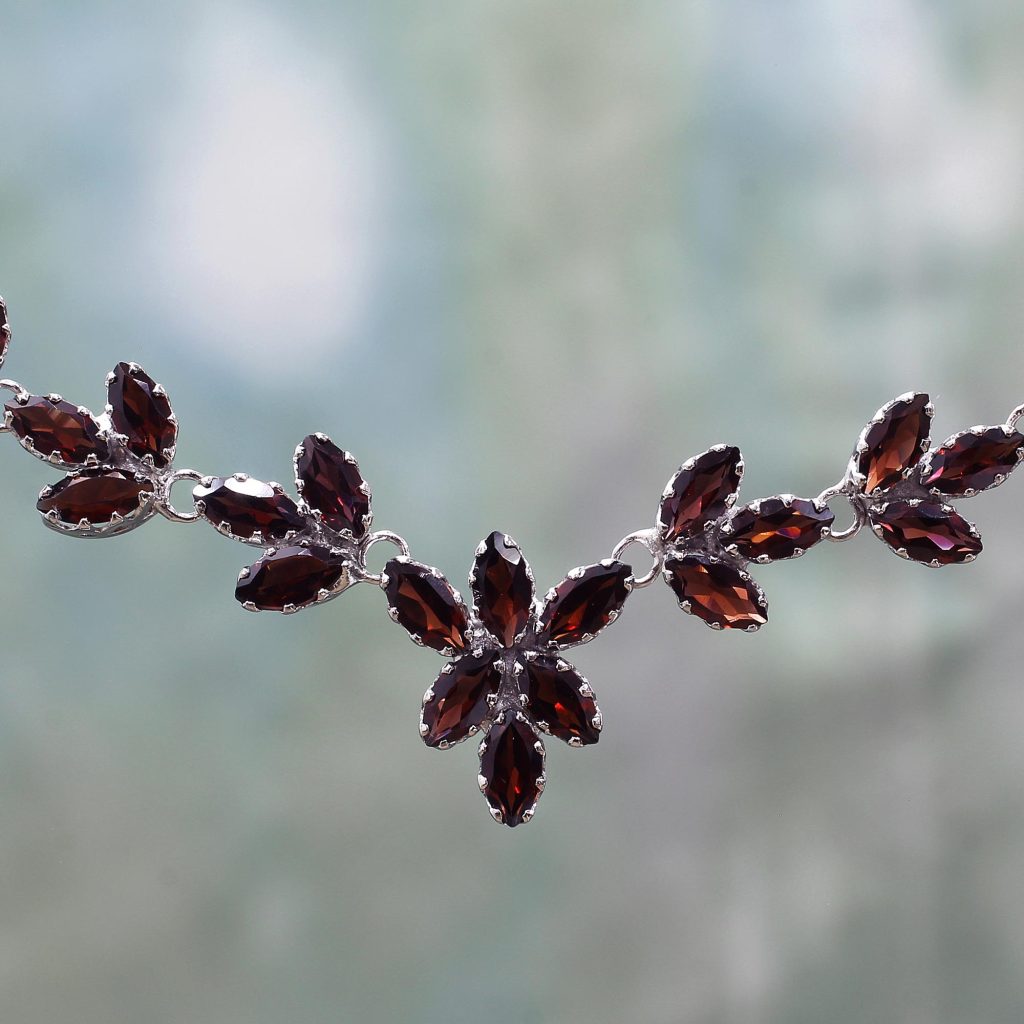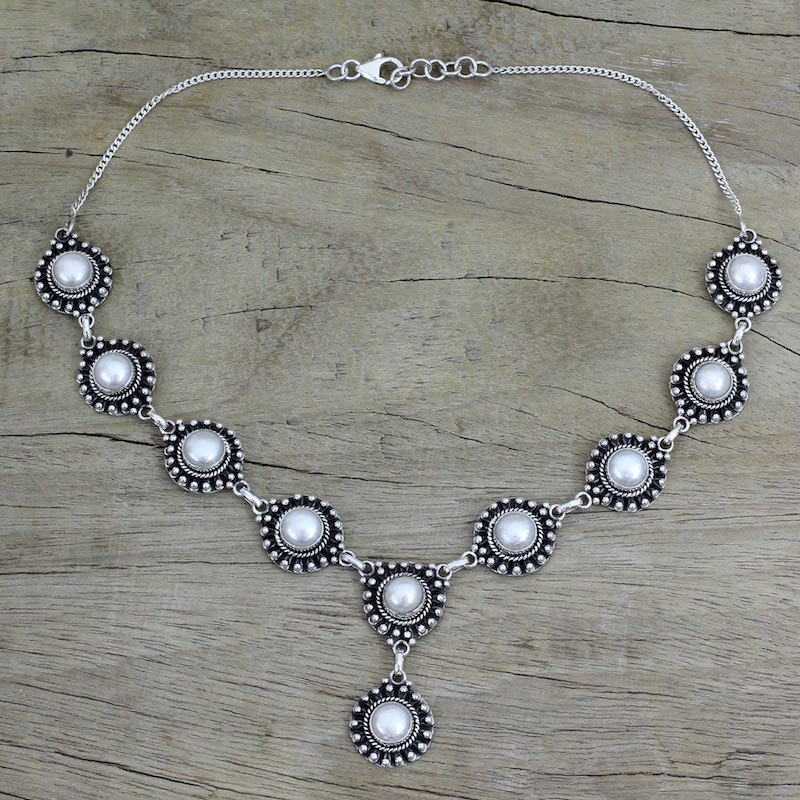 I've always been a fan of Y-shaped necklaces, which are just what they sound like–a chain with an extra piece that hangs down at the bottom to form the letter Y.  White, cultured pearls dazzle in the example above. Below is another option, with a sweet flower charm using Chrysocolla gemstones to give the necklace its signature shape.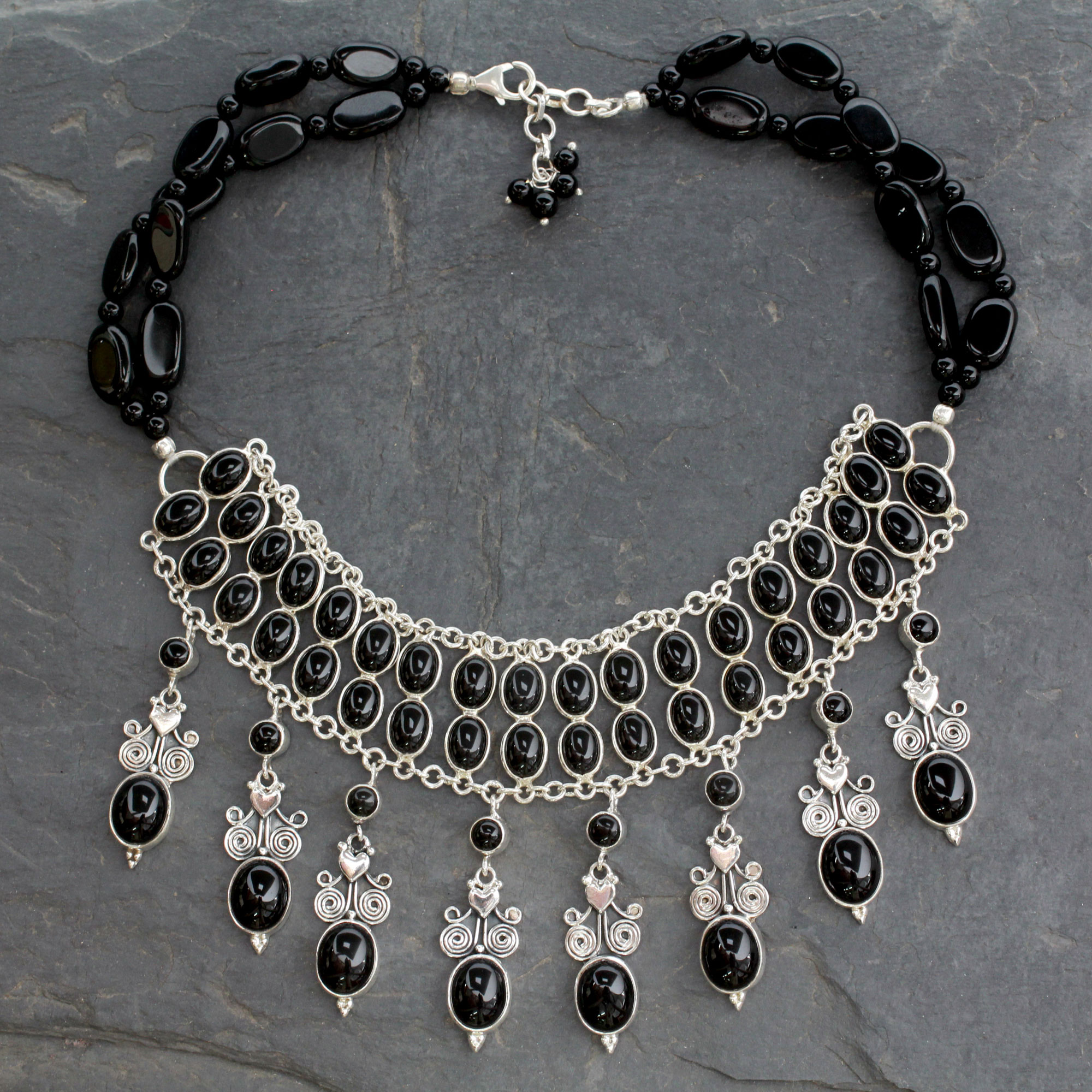 If loud and proud is how you like to accessorize, you'll love statement necklaces.  The beaded piece above is so unique and features onyx stones and sterling silver accents. It's such an eye-catcher and you can be sure your piece is secure with its sterling silver-plated clasp. Below is another bold necklace that definitely makes a statement.  Lapis lazuli stones are separated by silver beads and seem to go on forever!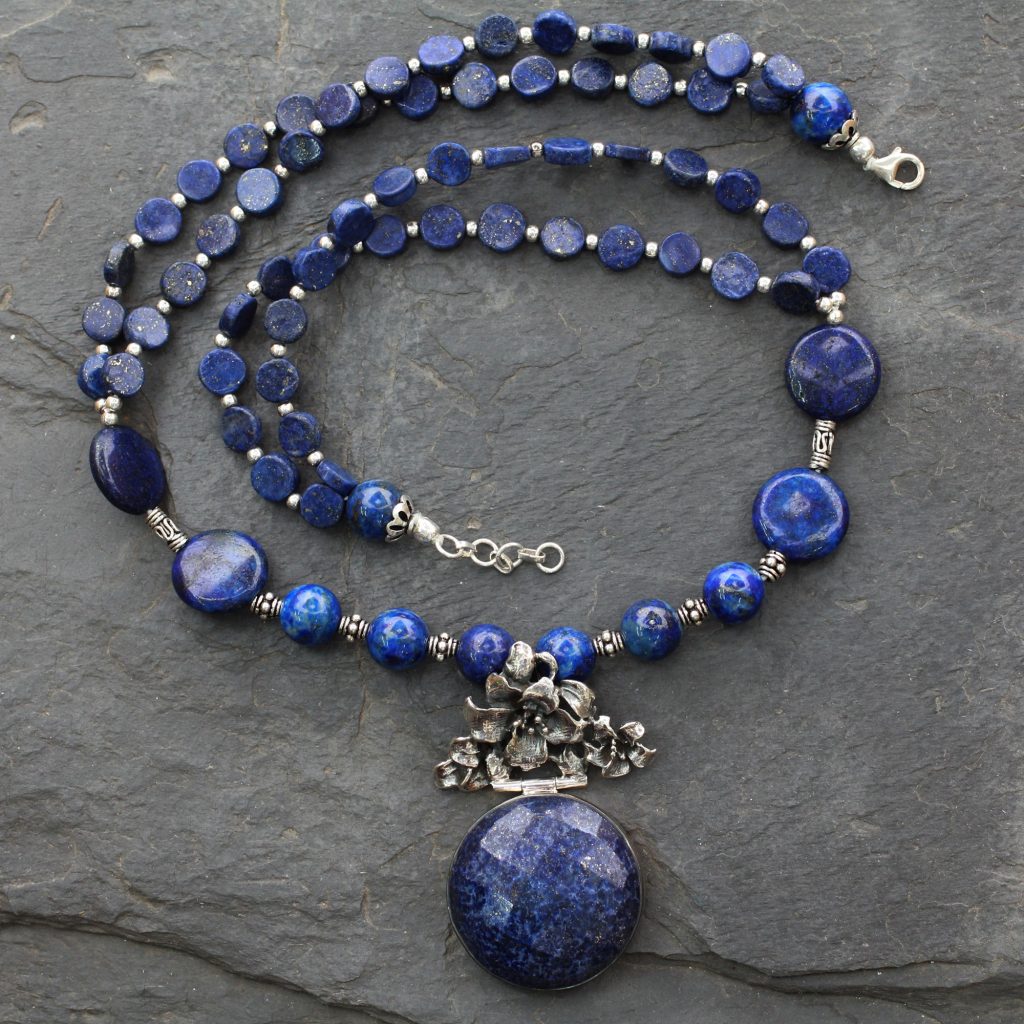 Whatever style of necklace or type of stone you prefer, you can find a sterling silver piece that suits you perfectly.  It's timeless, strong, beautiful, and goes with everything!