These days, staying safe in the face of the current crisis known as COVID-19 is foremost in most people's minds. It's easy to feel alone and disconnected, but thanks to modern technology such as Facetime, WhatsApp, and Zoom, we are thankfully able to not only stay in close touch with friends and family but conduct business as well. So, there's no reason that, at least from the waist up, those of us who find ourselves on camera –– whether we like it or not –– can't look great.
We can also do so while continuing to support artists from emerging economies that are particularly hard hit by the current global economic downturn.
What follows are a few suggestions for looking and feeling good while you keep in touch and stay productive. Then, you can put your jammies back on and raid the fridge like the rest of us.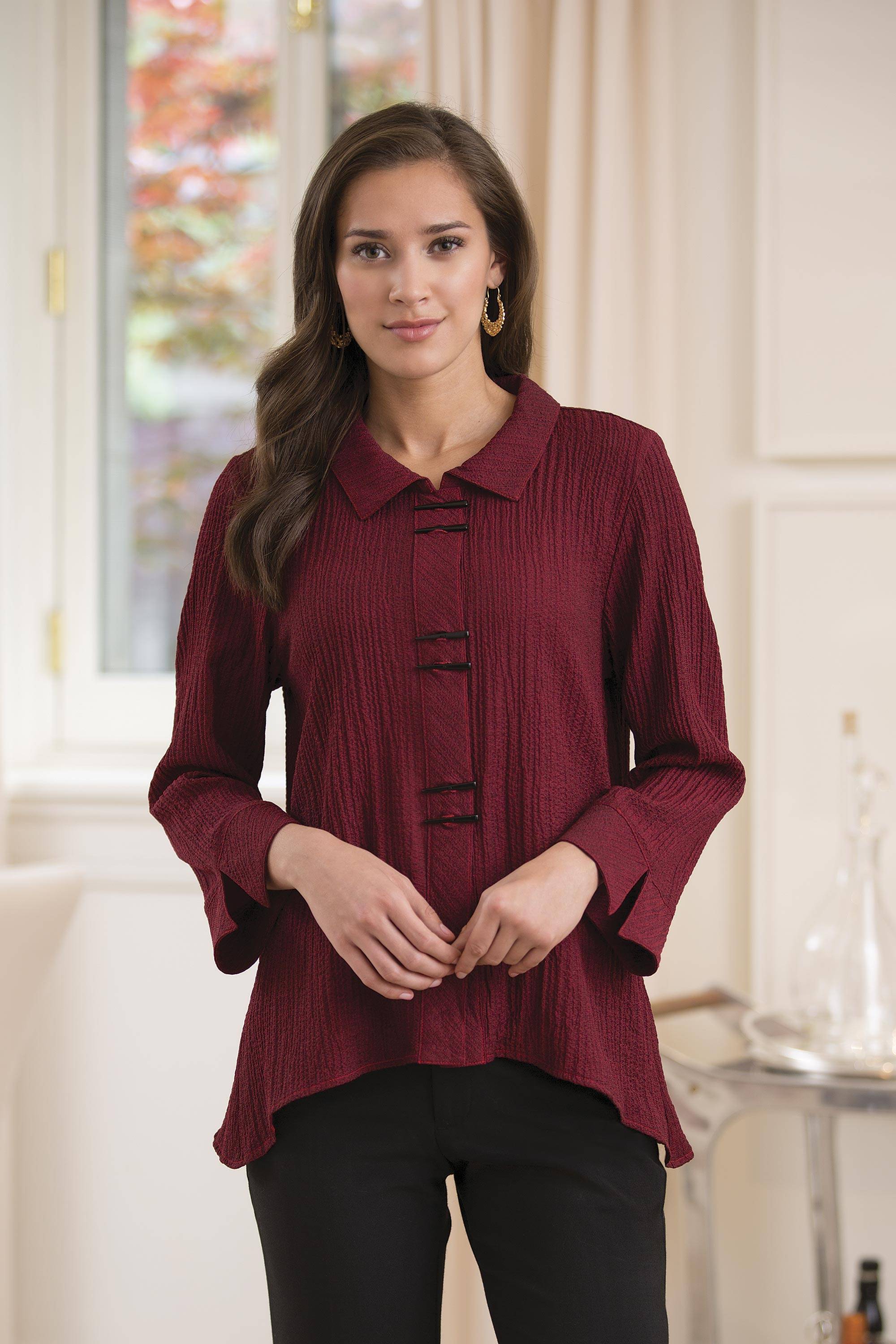 A modern take on a Tang Dynasty-era fashion that is the epitome of relaxed elegance. A lightweight, comfortable blend of rayon and polyester, this wine-hued blouse sports chopstick-inspired buttons, broad cuffs and is at home everywhere from a virtual conference room, to an online gathering of friends for a sunset cocktail.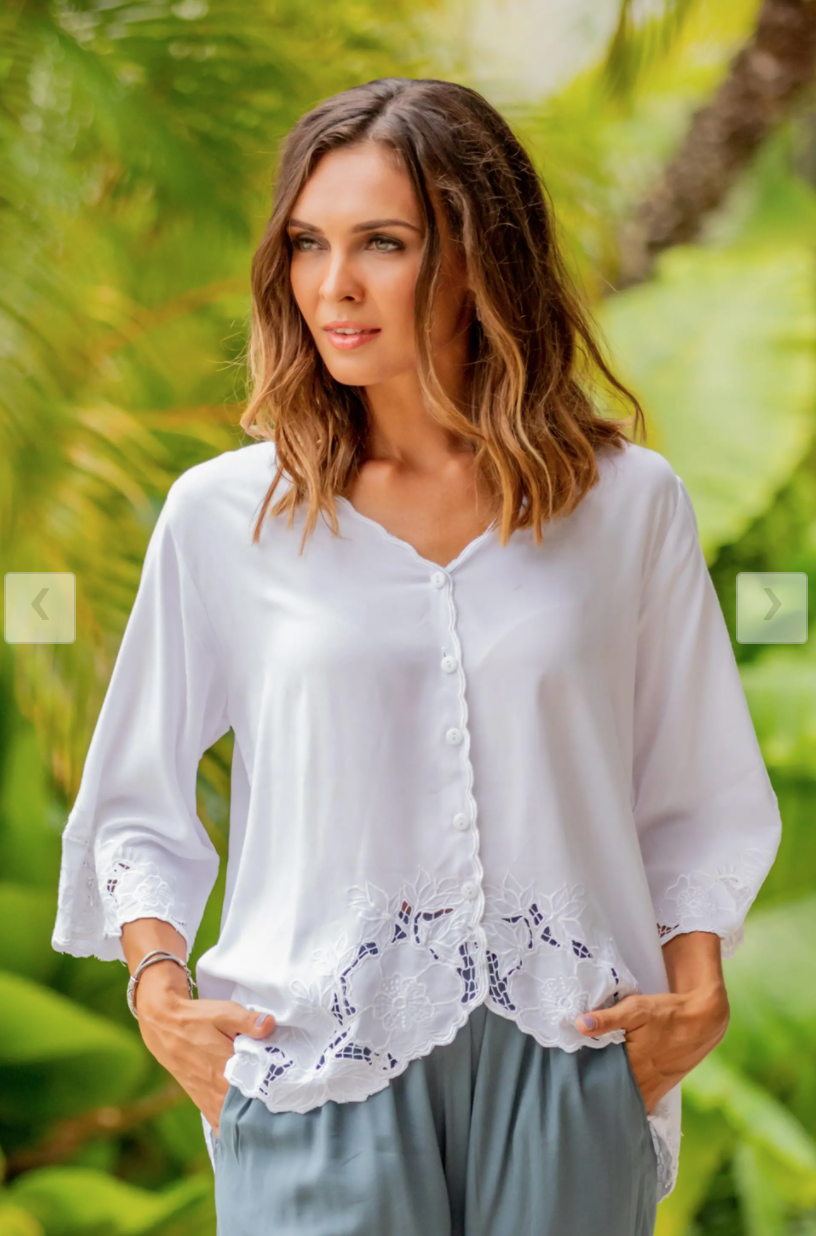 Create by Balinese designer Made Suciati, this elegant blouse features delicate, hand-wrought floral embroidery. The silhouette is relaxed yet flattering, and the combination of V-neck and three-quarter sleeves make this fashionable top a cinch to accessorize whether "dressing up" for that online staff meeting, or "dressing down" for that all-important first virtual date.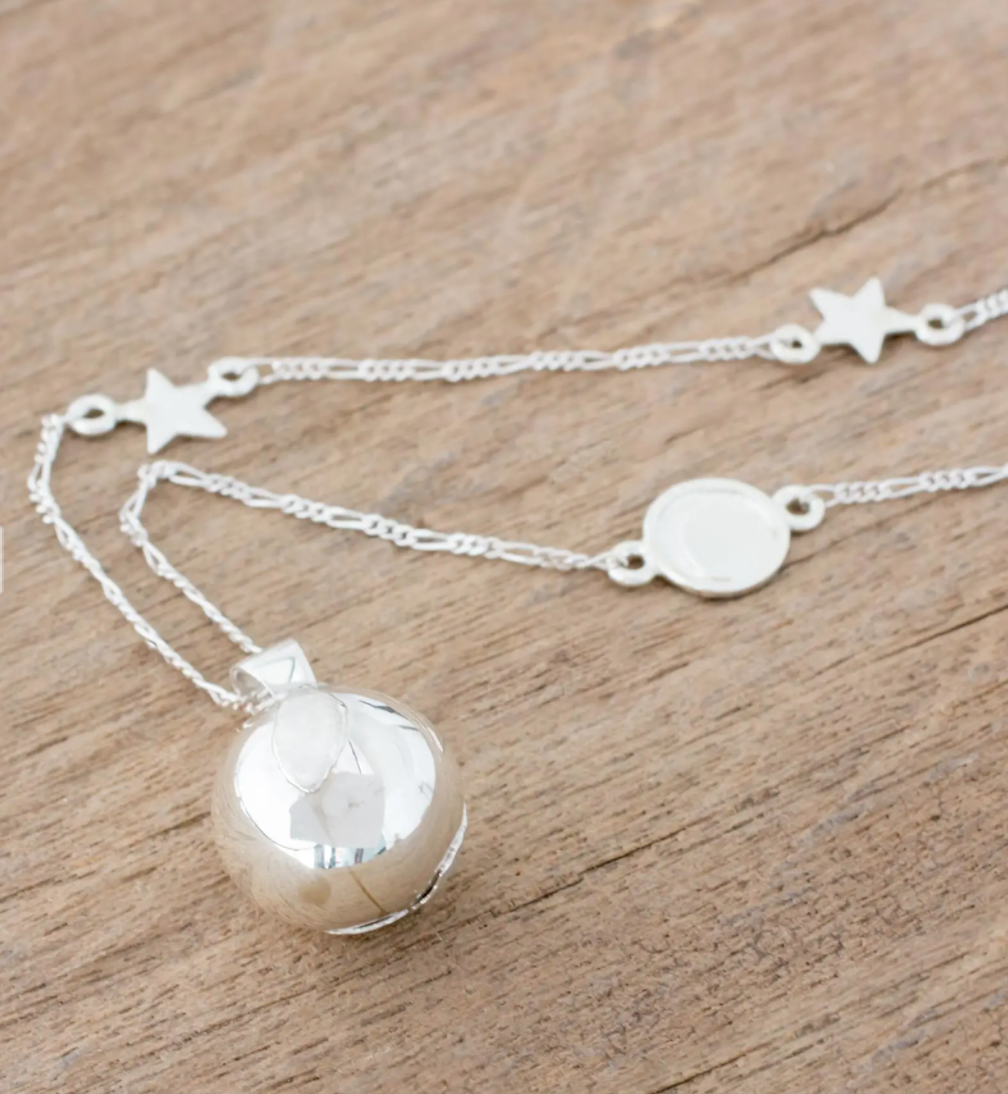 Guatemalan artist Estuardo Jiminez has created a subtly beautiful ladies' pendant of our dear Earth flanked by a representation of the universe. Both striking and delicate, this sterling silver piece is sure to catch the eye of everyone from lovers of fine, whimsical jewelry to your friendly neighborhood astrophysicist.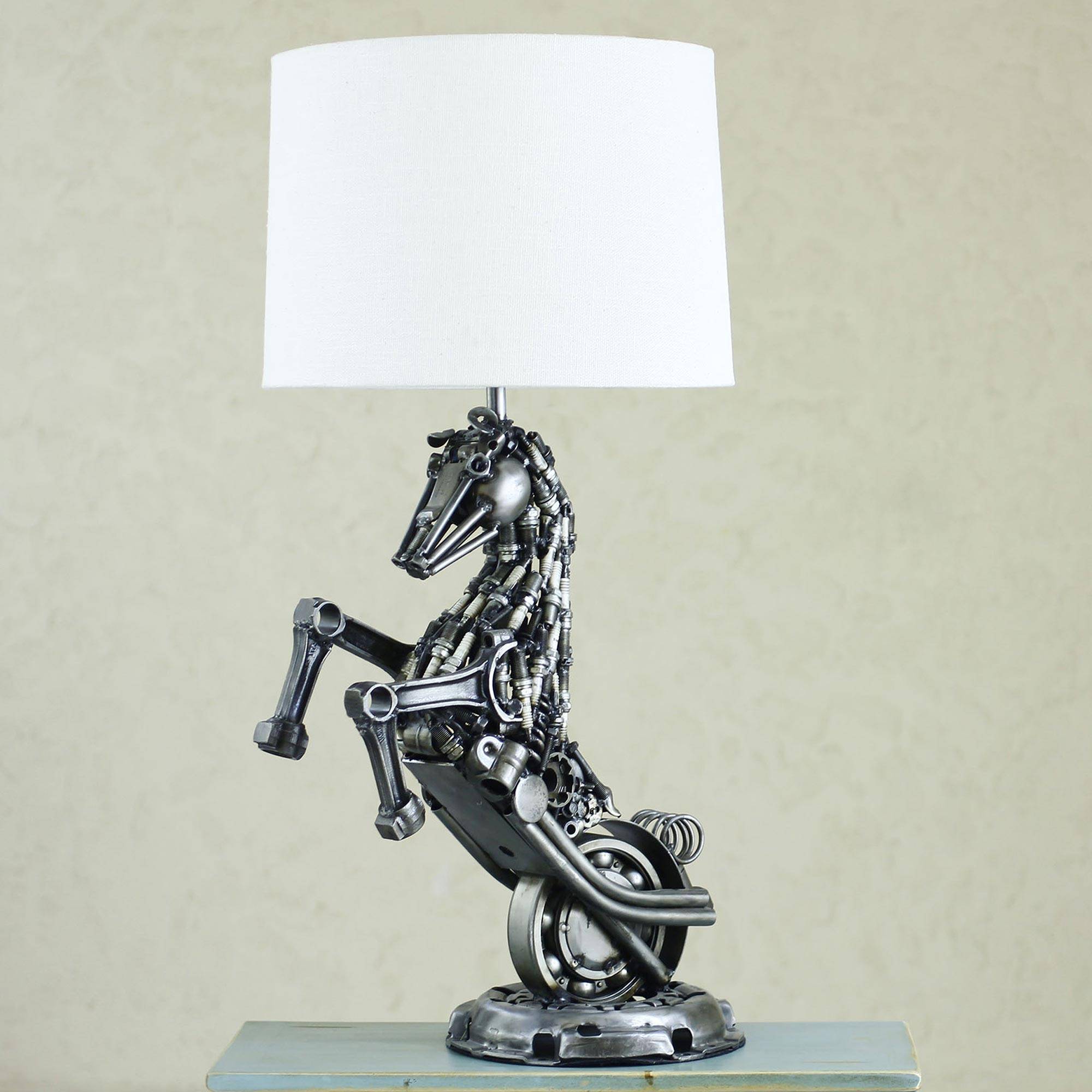 Great modern artists like Dadaist Marcel Duchamp, surrealist Salvatore Dali, and post-modernists Henry Moore and Julian Schnabel used found objects to create both representational and abstract three-dimensional art. Following in that great tradition, Mexican artist Armando Ramirez's dynamic depiction of a powerful stallion is made entirely from recycled auto parts. Each handmade 40-watt lamp features a rustic, rugged finish that will look great on your desk, and work as a great conversation piece should that teleconference start to get boring. And yes, those are indeed spark plugs creating the horse's magnificent mane.
This casual-chic Peruvian cotton shirt is a great addition to any dude's wardrobe, particularly when packing that perfect suitcase for a trip to someplace warm and beachy. These days, most of us pretty much travel from the kitchen to the living room and back again, but this shirt will suffice wherever you may wander. So button up for that online meeting or roll up the sleeves for a trip to that exotic port of call known as the backyard. Available in black, white, and olive.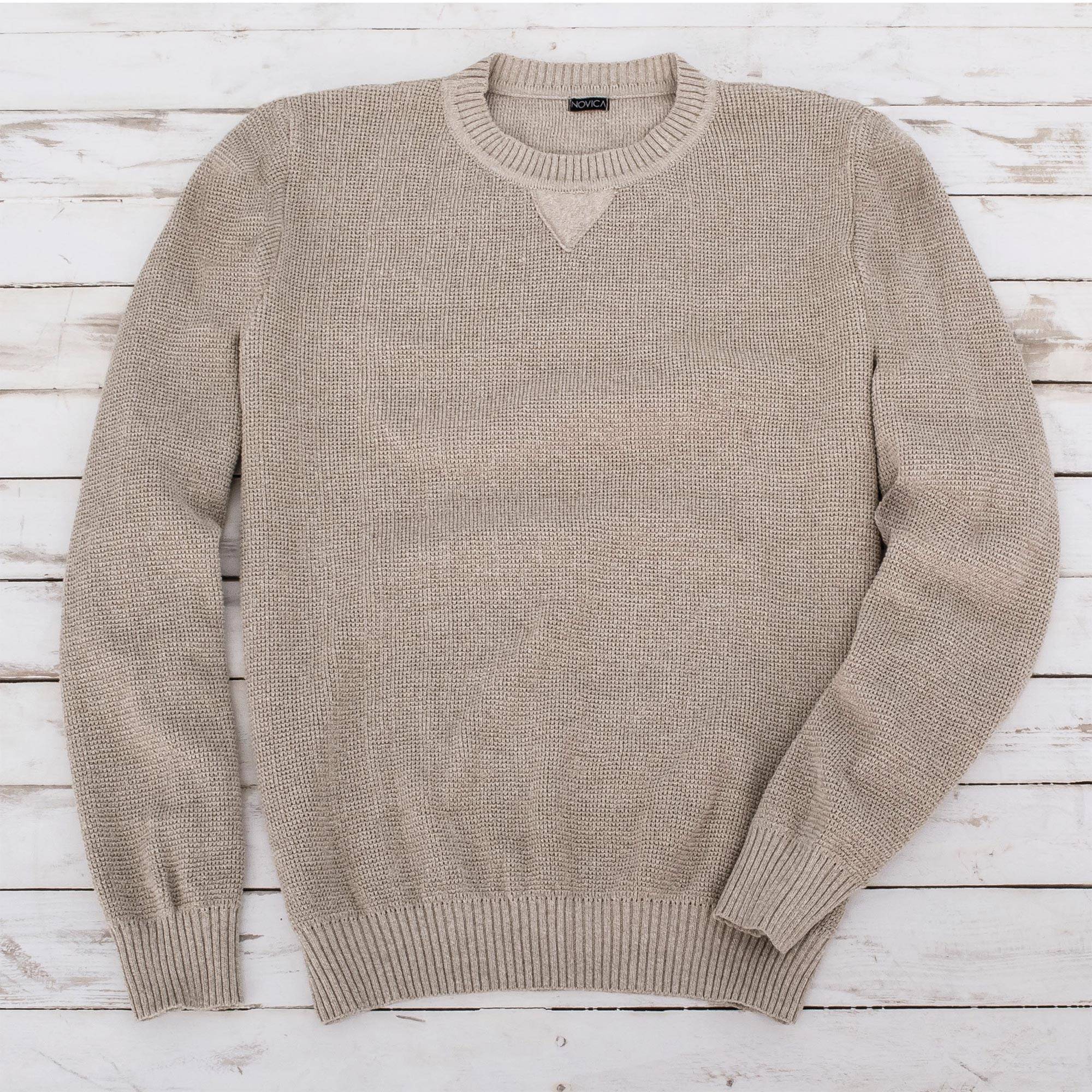 Guys love sweatshirts. They're comfy, easy to care for, and make it easy to represent your favorite college football team during those weekend barbeques. Guatemalan designer Luisa Villavicencio has taken what we love about the sweatshirt –– the fit and comfort –– and elevated it into a smart, lightweight pullover that is effortlessly stylish. Ms. Villavicencio's family also runs Guatemala's only remaining cotton farm, so your purchase does an infinite amount of social good, even though you'll have to buy your University of California, Santa Barbara Banana Slugs t-shirt elsewhere.
These challenging times should serve as a reminder that all of us breathe the same air, walk under the same sun and stars, and share the same planet. So let's take care of it, and each other. We are indeed in this trying time together. But we'll get through it together. In the words of Sting, "One world is enough for all of us."
Rate this post:
[Total:

0

Average:

0

]