As a chill fills the fall air, ponchos offer a versatile fashion statement for all manner of women. Before dismissing them as too overwhelming, consider that a poncho can be designed in a beautiful, complementary way to suit all body types. From petite and curvy to long and leggy, any woman can find a poncho that is perfect for her needs. This cozy, comfortable piece of outerwear can be worn in many ways.
Here are a few ways to style ponchos: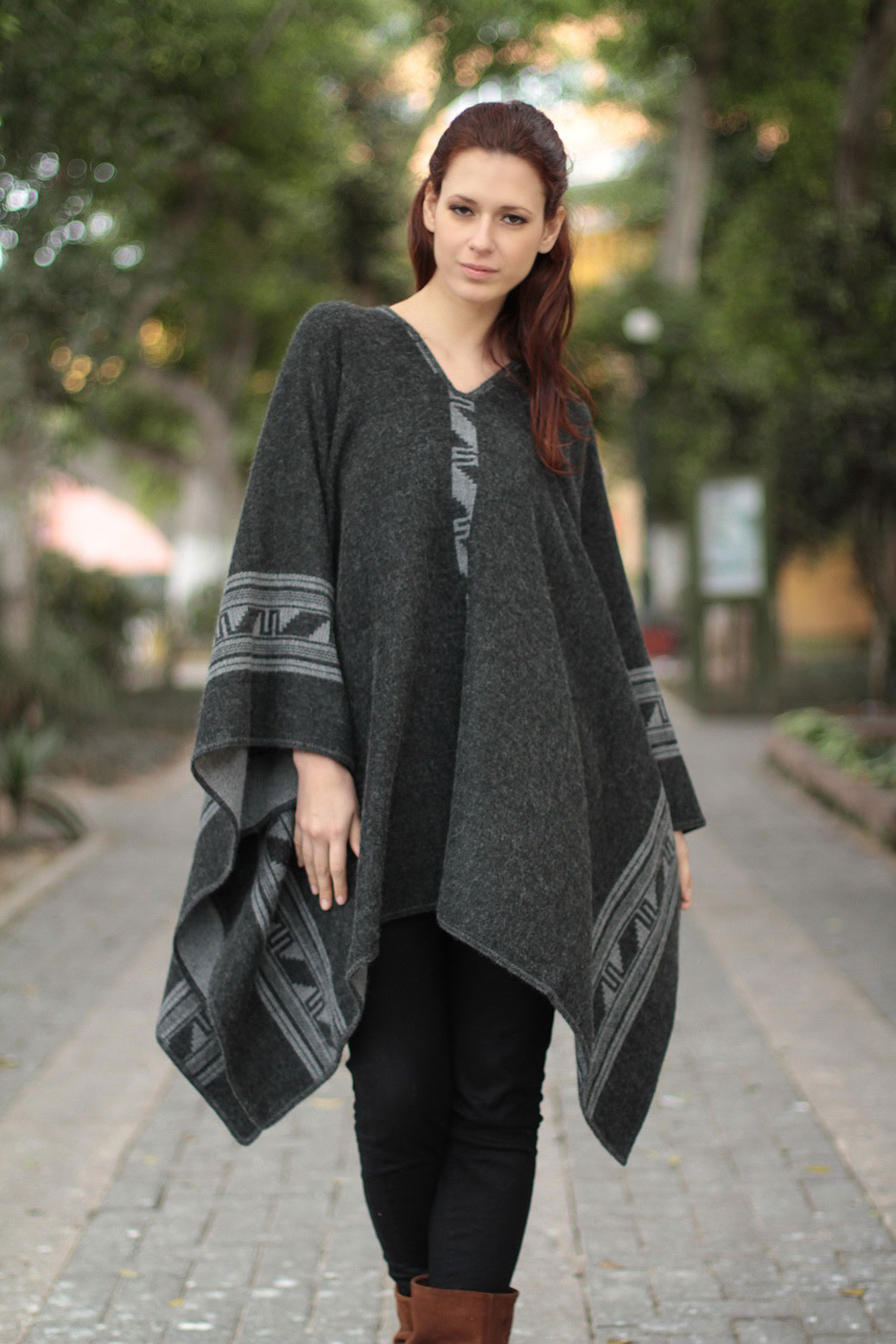 Casual Outerwear
When temperatures are brisk but not chilly, a poncho can be the perfect outwear solution. Instead of a jacket, a small fitted poncho can be paired with jeans or leggings for a unique look. The fitted poncho can be less overwhelming for petite frames as well as figure slimming for the taller woman.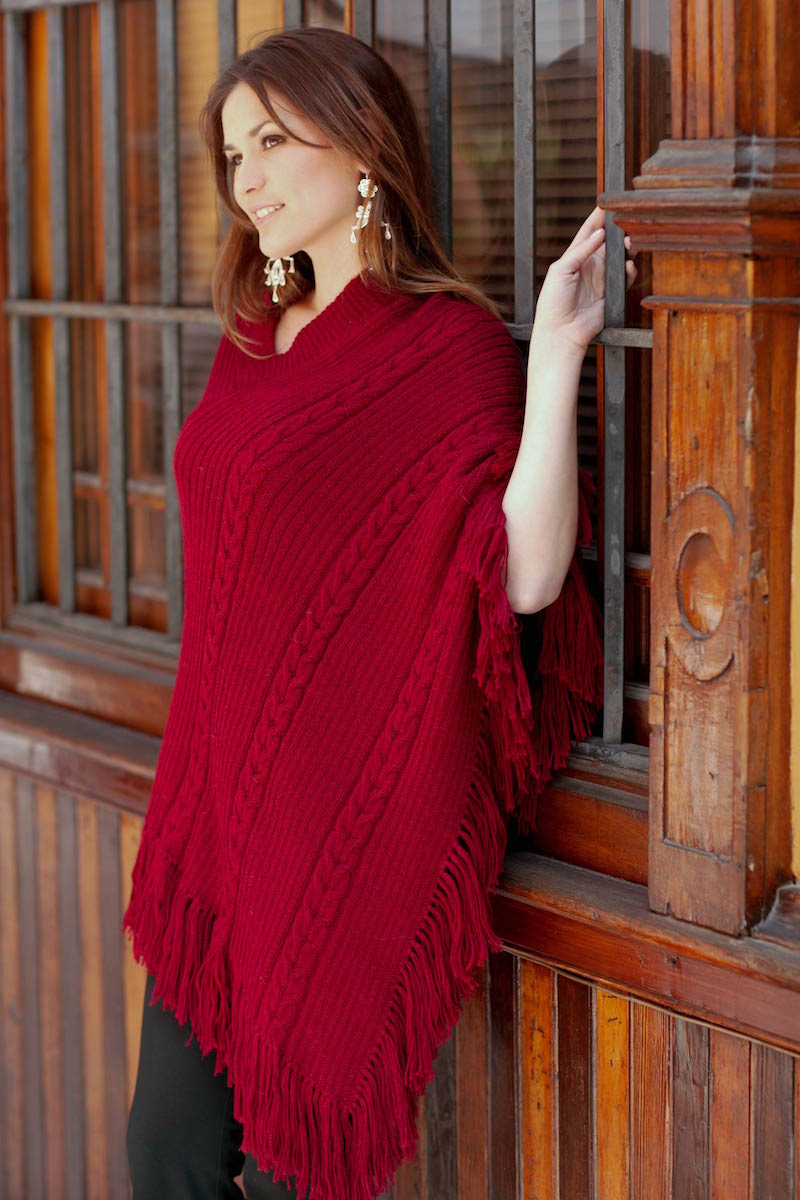 Instead of a bulky, puffy coat, the poncho provides warmth in a stylish form. Plus, for anyone who travels, the poncho can serve as a comfy pillow or blanket. For example, the 'Golden Camle' alpaca wool poncho offers warmth with stylish features. Whether worn over jeans to ward off the chill or thrown over a lap to fight the blast from an air conditioner, the poncho becomes a fast favorite. This multi-functional outerwear gives the wearer numerous options to expand her wardrobe.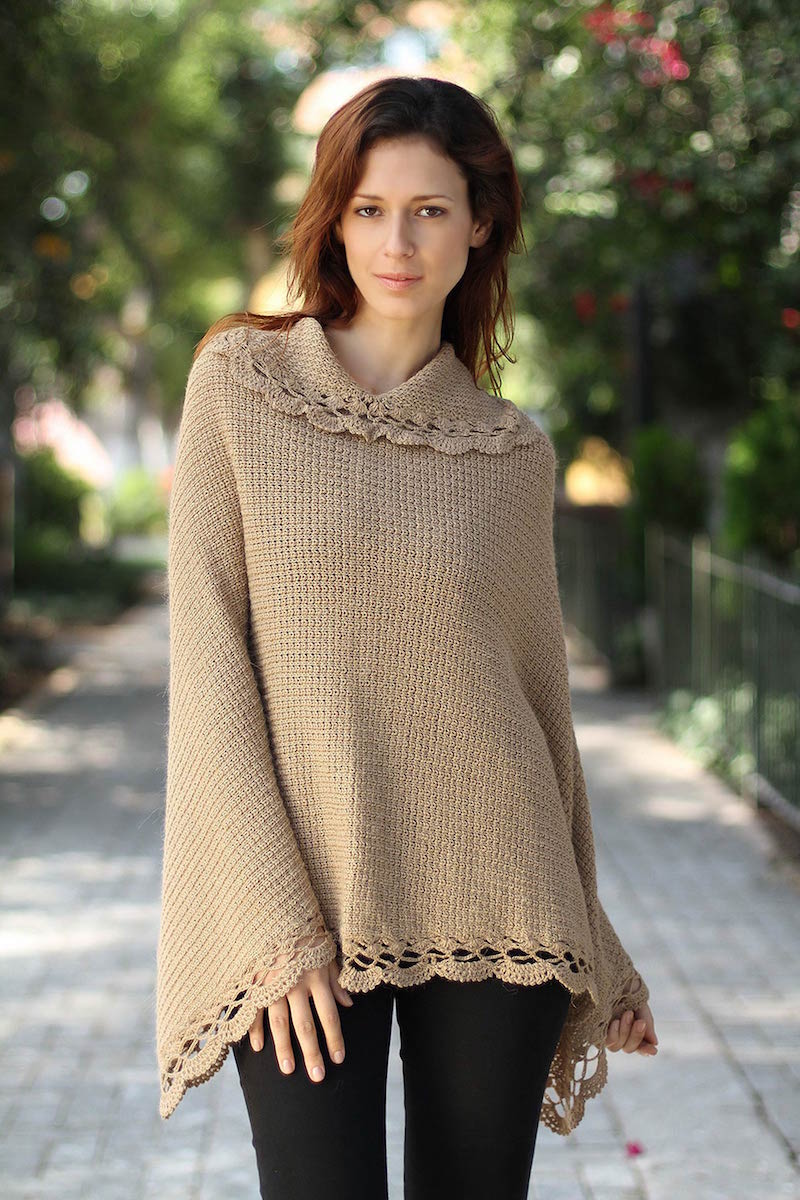 Single Color Outfit
When a person wears a single color, the effect can be outstanding. The solid color makes the little details stand out in a wonderful way. Pairing black ponchos with black pants and boots can create a chic statement outfit. With just one color, the eye is drawn to the outfit's smaller details. For example, the braiding on a poncho can add style to a simple ensemble.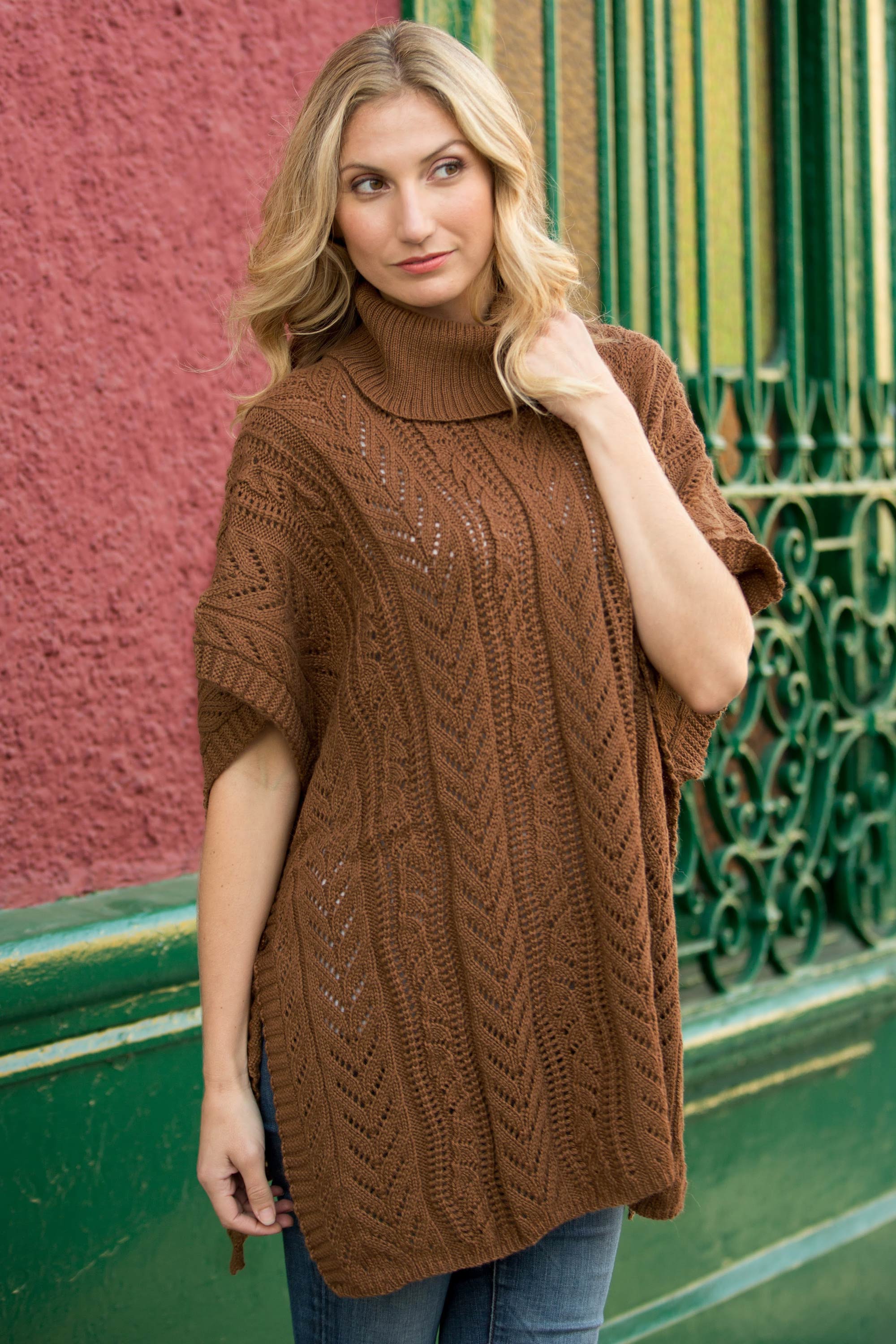 Without multiple colors to distract the eye, the single color adds the touch of elegance. A long necklace or an antique brooch can express personal style. For funky trends or classic elegance, the details, not the color, convey a clear statement.
Pair with Heels or Boots to Elongate an Outfit
Since a poncho is often the largest article of clothing being worn, balancing it with the other parts of the outfit is important. A pair of heels or boots can elongate an outfit, with the height from the heels providing a contrast to the voluminous poncho. The juxtaposition of the two sizes in the ensemble make it appealing to the eye.  Simple, tall, tan or black boots with a colorful, flowing poncho make a clever fashion statement.
Ponchos and travel
Whether traveling near or far, packing for a trip can be intimidating. Packing a poncho in your bag can be an expert solution for many travel scenarios. On a crisp night, the poncho can ward off the evening chill. For a cold plane or a long wait at an airport, the poncho can be used like a blanket. In a pinch, the poncho can be rolled up to use as a makeshift pillow. No one wants to overpack for a trip so bringing along a poncho offers great versatility.
Don't be intimidated by ponchos. A poncho offers many possibilities for every body type and personality and suits both men and women. Choose one, or many, and try a new look for the fall season.