The name of the gemstone itself, lapis lazuli, means "blue stone." While the name is simple, the color of lapis lazuli is quite grand. The deep, rich history that surrounds this gemstone is matched only by its "beyond the sea" description. The saturated blue with golden inclusions of pyrites adds to the beauty of the gemstone. Whether described as a summer sky with shimmering stars or a bottomless ocean brimming with life, lapis lazuli jewelry can be quite exquisite.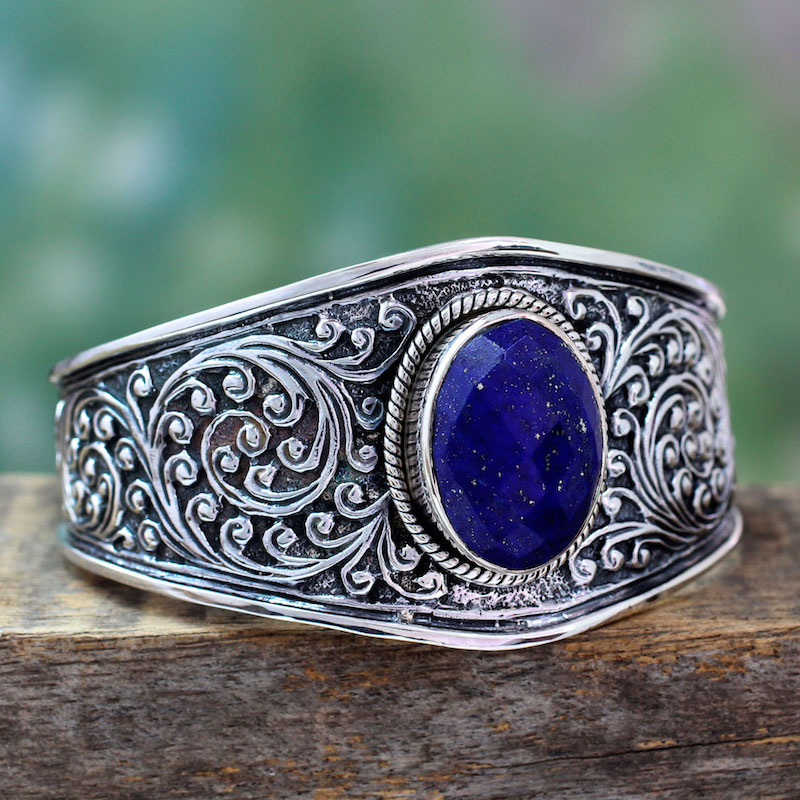 Throughout history, lapis lazuli was greatly treasured. From Egypt to Europe, this gemstone was worn throughout the ages. It was highly sought after for both its beauty and spirituality.
The stone is considered the symbol of wisdom and truth. Gifts of lapis lazuli are perfect for journalists, psychologists, and executives. Wearing this gemstone in a piece of jewelry can help stimulate communication, learning and calm. It is also believed to open the chakra centers. While lapis lazuli can have spiritual effects, many people wear it simply as a symbol of beauty.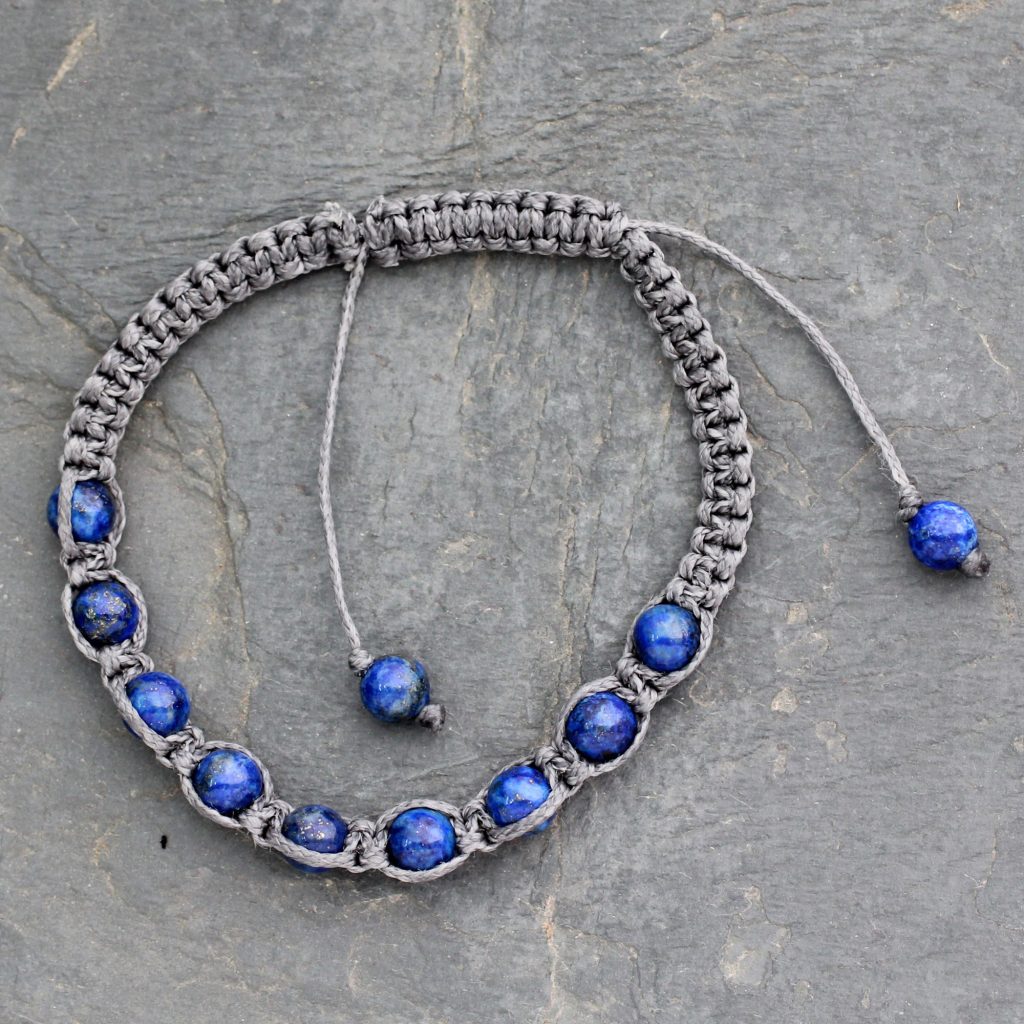 For anyone who is looking to add a little calm to her life, a lapis lazuli piece of jewelry can be a wonderful addition. The Lapiz Lazuli Shambhala style bracelet can stimulate the calm like the shimmering summer sky.  Often associated with mediation, this bracelet can be a reminder to stop, breathe and seek a moment of calm. Whether slowly counting the stones in the bracelet or just turning it on the wrist, the colorful blue stone can bring a moment of clarity in times of uncertainty.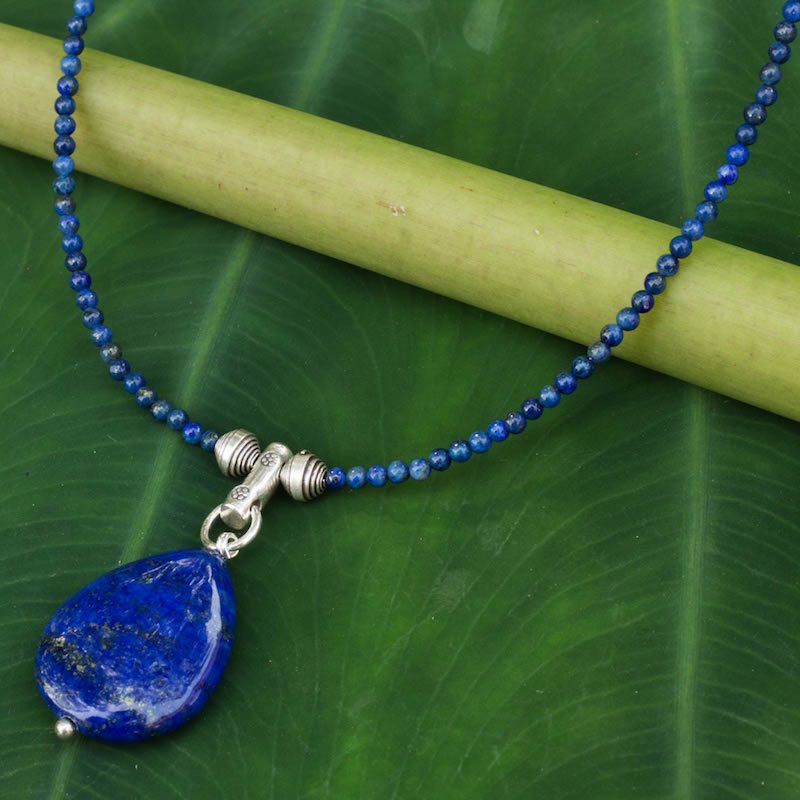 Lapiz lazuli is considered the stone of truth. Wearing this gemstone in a necklace can stimulate clear, honest communication by the wearer. A necklace like Beaded Lapis Lazuli Necklace, Blue Lady can be a physical reminder to use words with care. This simple necklace is a beautiful reminder to speak every word with care.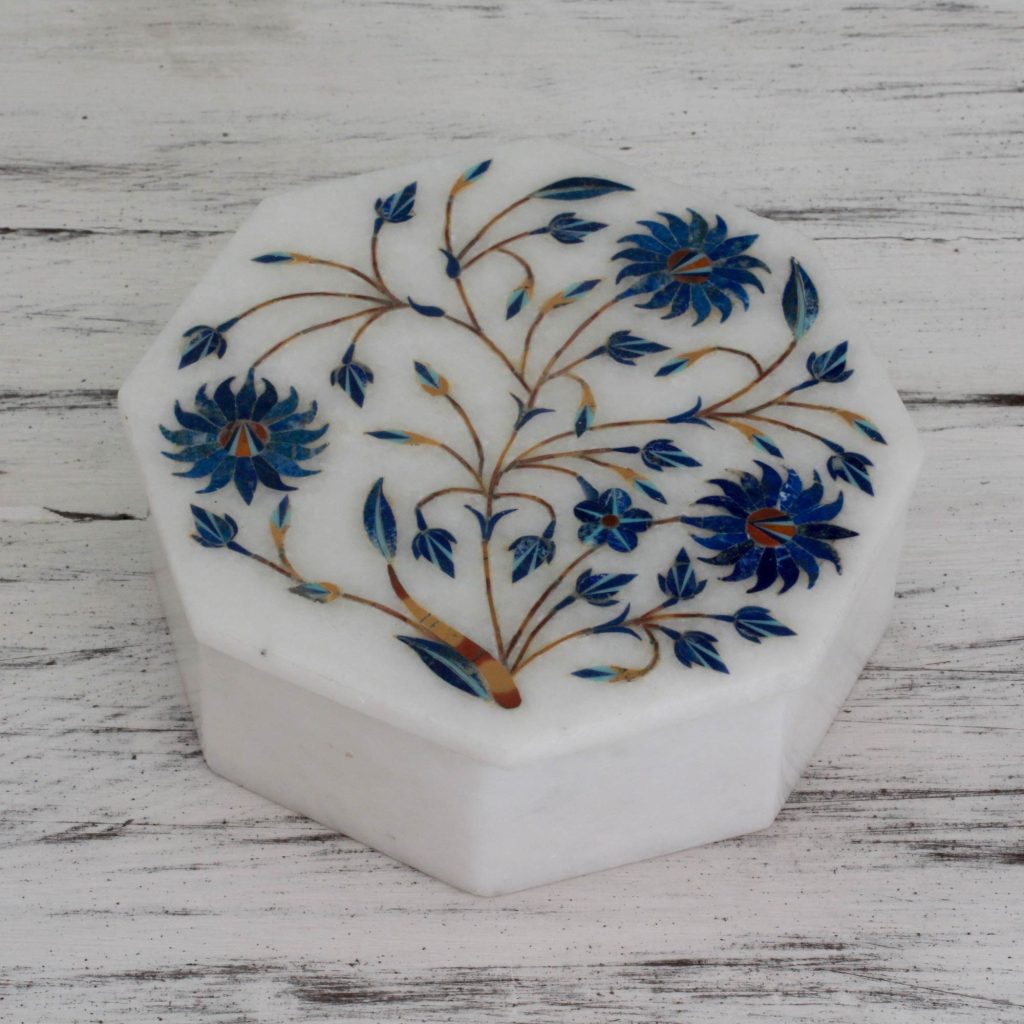 Jewelry isn't the only way to appreciate lapis lazuli. Incorporating this gemstone into home accessories can help with balance and support in uncertain times. For example, the handcrafted marble inlay jewelry box, country meadow can be a physical reminder to find a moment of calm to begin the day. As you put on jewelry, the calming blue of the lapis lazuli inlaid lid can stimulate your mind to see the sea of tranquility that is all around you. Even for a just a moment, the color of the summer sky can be a reminder to have calming thoughts throughout the day.  This lovely piece makes a thoughtful gift and a beautiful décor item in any home.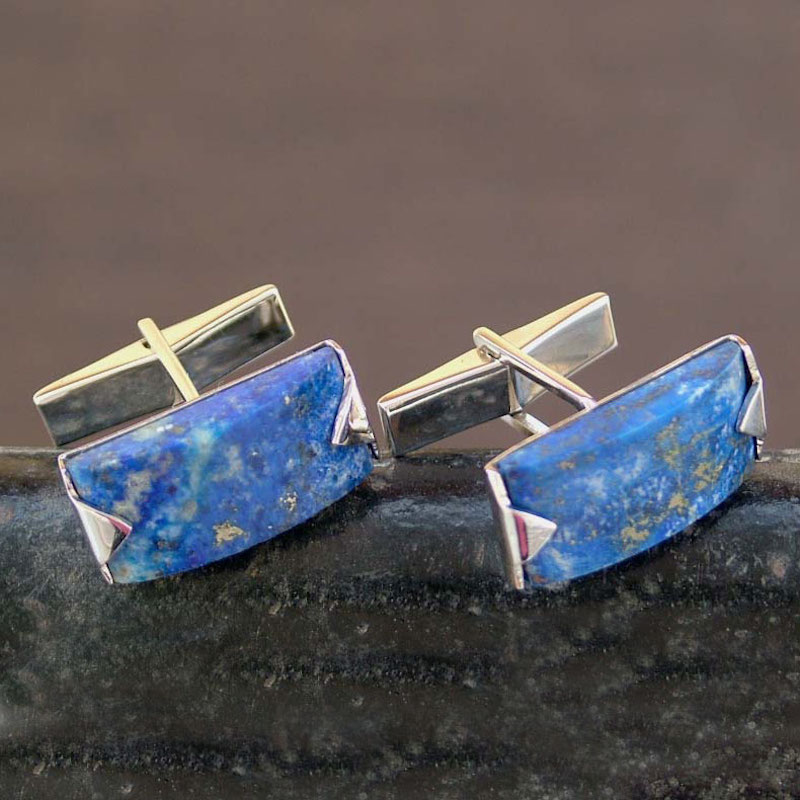 Men can also enjoy the regal beauty of this stone, as is demonstrated by these handsome cufflinks.  They make a bold, confidant statement, and their timeless quality will add to their luster for years to come.
Next time you admire the deep blue beauty of this gemstone, seek the calm, honesty, and clarity that it can bring. The beauty of lapis lazuli is limitless like the glistening summer sky.
Rate this post:
[Total:

0

Average:

0

]