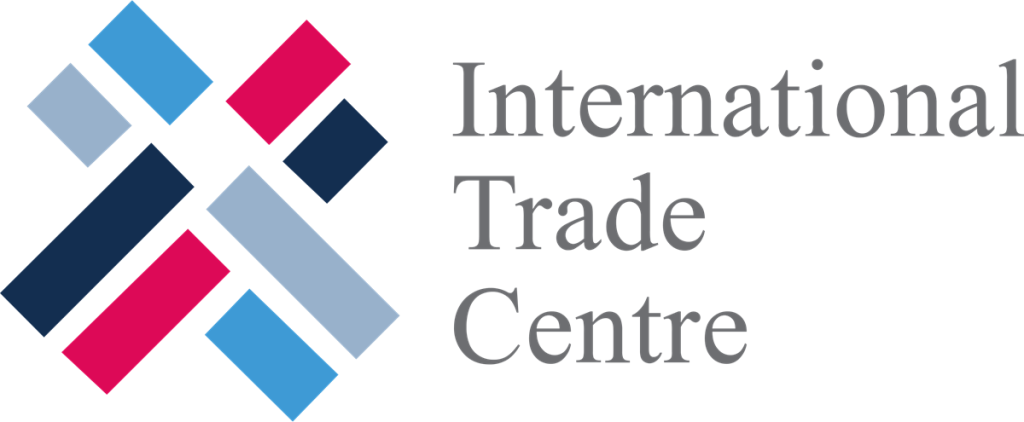 Partnership brings hope and opportunity to struggling artisans
Los Angeles, September 29, 2021 – NOVICA.com, the world's largest online impact marketplace, has partnered with the International Trade Centre (the joint agency of the United Nations and the World Trade Organization). This partnership helps the International Trade Centre's hundreds of participating artisan groups worldwide sell their products on NOVICA's retail e-commerce platform – which features the handcrafted creations of thousands of artisans in Asia, Africa, and Latin America.
While COVID-19 significantly reduced tourism and fast-forwarded the digitization of international markets, this resulted in economic devastation for many artisans in developing nations – who generally relied on local sales and lacked eCommerce connectivity and experience. The joint mission of NOVICA and the International Trade Centre is to provide such marginalized artisans with in-depth knowledge of the global market as well as the sales guidance and opportunities necessary to prosper.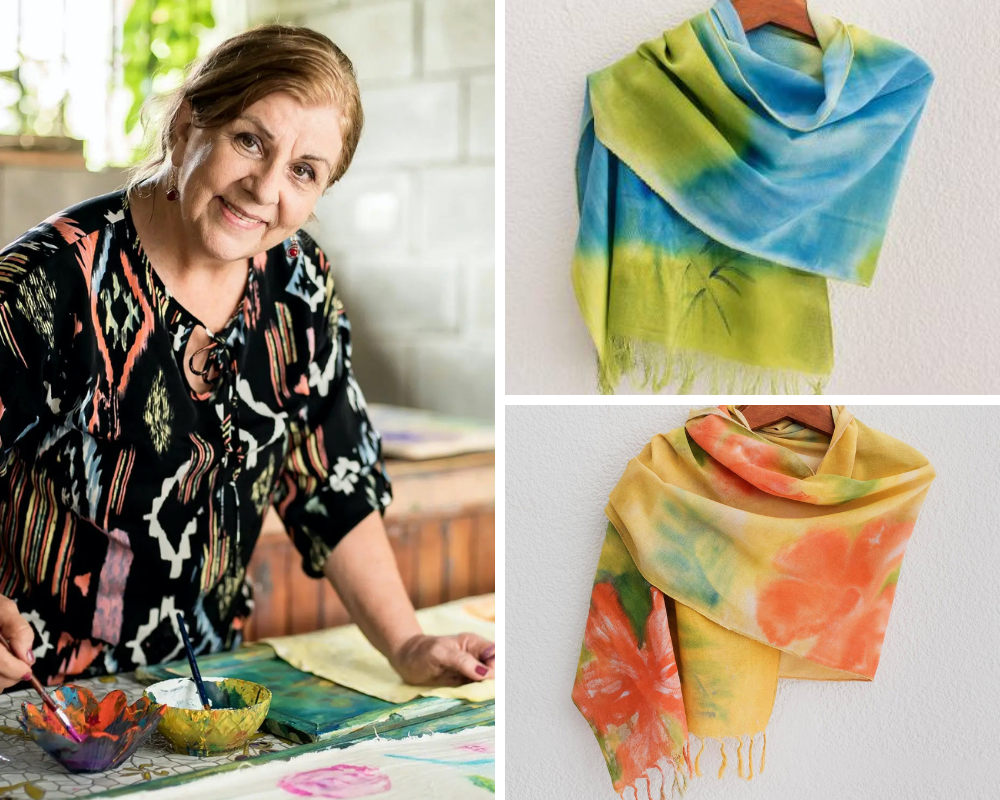 NOVICA will provide the International Trade Centre's participating artisans with training, including marketing, sales, and inventory analysis. NOVICA will incorporate participating artisans onto its existing NOVICA.com online marketplace, sharing and promoting the artisans' unique stories and creations with NOVICA's extensive customer base. NOVICA will manage direct-to-consumer international shipping and returns.
An example of the artisan-beneficiaries of this new partnership: The participants in an International Trade Centre project titled Central America: Women and E-Commerce, funded by the European Union and implemented in collaboration with the Secretariat for Central American Economic Integration (SIECA) and national partners in Costa Rica, El Salvador, Guatemala, Honduras, Nicaragua, and Panama.
When customers purchase through the International Trade Centre landing page on NOVICA, 10% of the resulting revenues will be reinvested into other International Trade Centre artisan projects.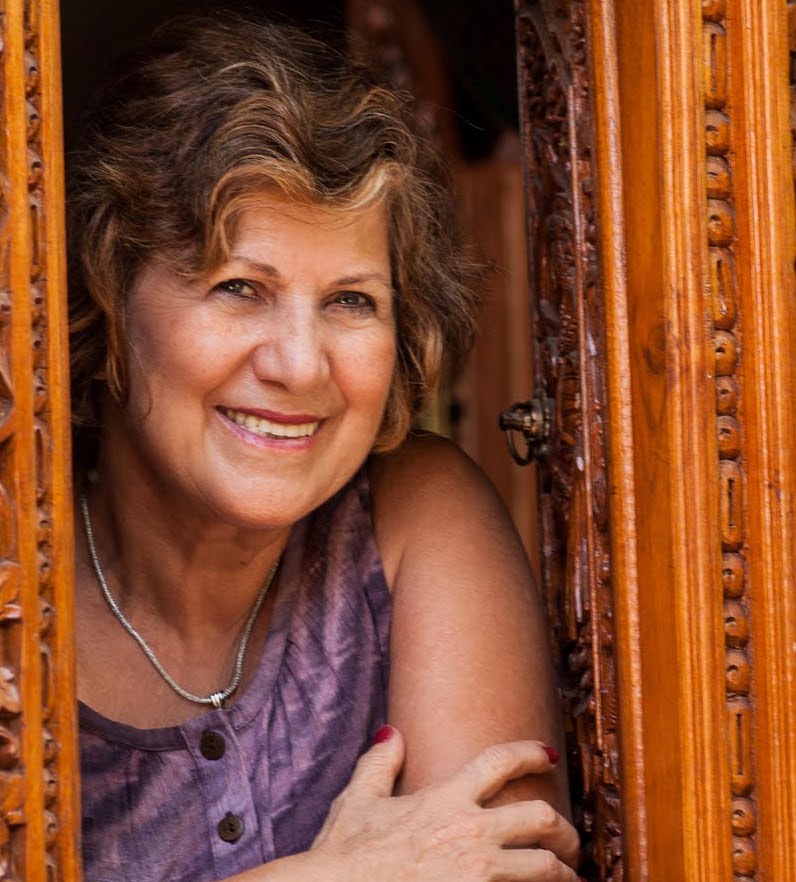 "Supporting artisans is at the heart of what we do at NOVICA," said Armenia Nercessian, a NOVICA co-founder and former human rights officer with the United Nations High Commissioner for Refugees, adding, "We could not be more ecstatic to team up with the International Trade Centre, whose dedication to leveraging technology to empower artisans has allowed the safeguards of Central American culture to flourish, even in turbulent times."
International Trade Centre Executive Director Pamela Coke-Hamilton said, "Our collaboration with NOVICA will equip women-led enterprises in Central America with skills and digital knowledge to effectively do business abroad. Both partners are committed to stepping up Central America's online export capacity, whilst empowering the region's women-led businesses."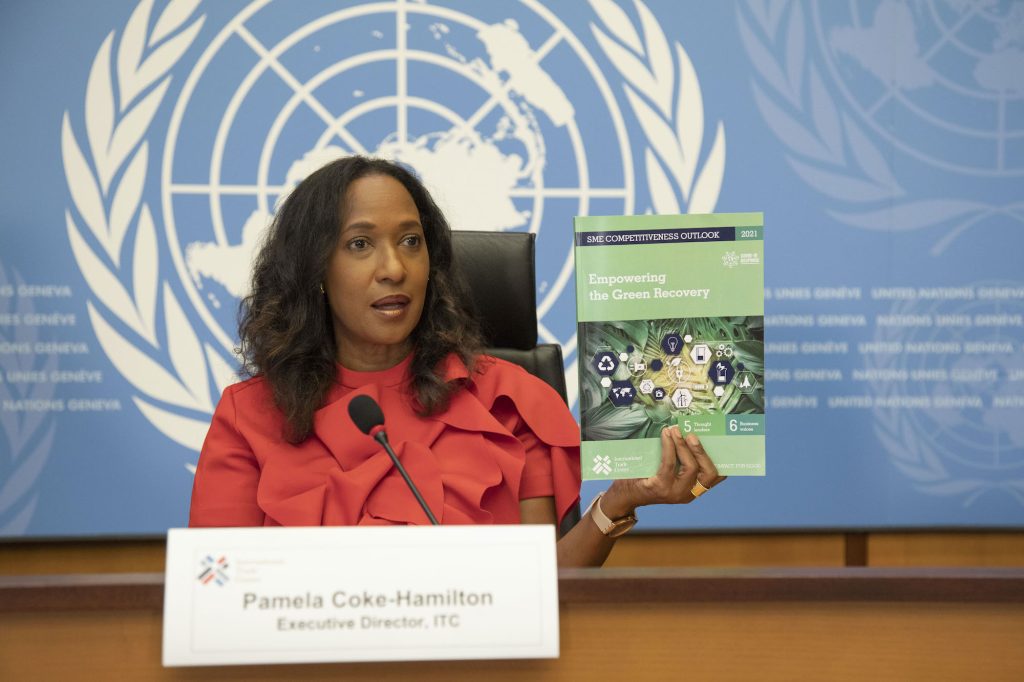 Carmen Fuentes Brenes, one of the International Trade Centre's participating artisans now showcased on NOVICA, said, "Selling through NOVICA allows me to spread the culture, joy, and vibrancy of Costa Rica to consumers around the globe."

About NOVICA
Since launching in the year 1999, NOVICA.com has sent more than $114 million directly to artisans. Mission-driven to empower artisans and preserve cultures worldwide, NOVICA features the biographies and creations of thousands of master artisans who sell a selection of more than 100,000 limited edition fair trade treasures to retail customers at NOVICA.com. Offerings range from handmade jewelry and apparel to handwoven rugs and tapestries, to hand-carved décor, collectibles, and unique gifts. NOVICA pioneered this massive, direct, artisan-to-consumer online gallery concept in the year 1999 for artisans in developing nations.
About the International Trade Centre
The International Trade Centre (ITC) is the joint agency of the World Trade Organization and the United Nations. The International Trade Centre assists small and medium-sized enterprises in developing and transition economies to become more competitive in global markets, thereby contributing to sustainable economic development within the frameworks of the Aid-for-Trade agenda and the United Nations' Sustainable Development Goals.
by Catherine Ryan/NOVICA and ITC staff
Rate this post:
[Total:

0

Average:

0

]