When I think of bold ring styles, gangsters and rappers come to mind.  Thankfully, striking rings don't have to be tacky or gaudy, and if worn correctly (and in reasonable numbers,) they can make a lovely fashion statement.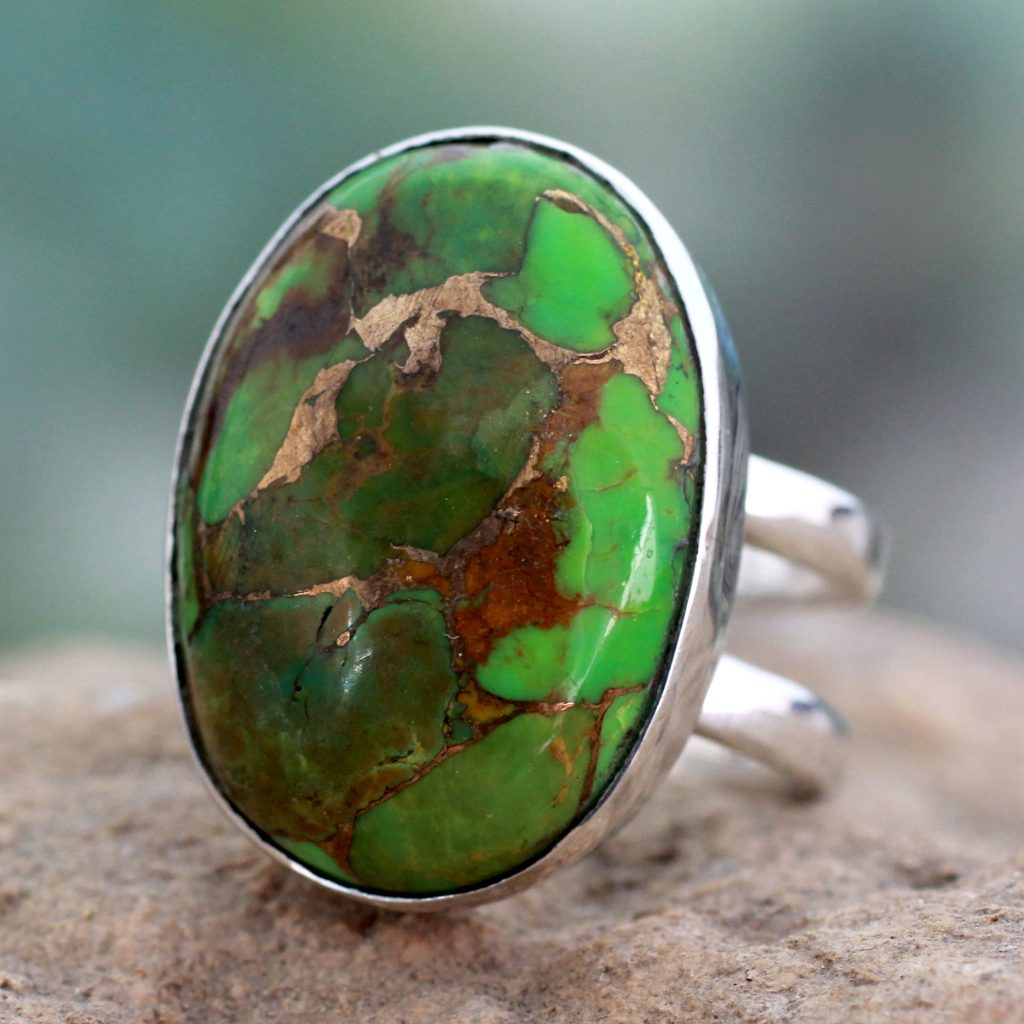 Cocktail rings are often eye-catching, whether it's because they feature large and vibrant stones or because they have a unique design.  The turquoise ring above is not only exquisitely hued, it's also quite large, measuring one inch in length and weighs in at a third of an ounce!  Below is a ring featuring a variety of stones, including citrine, garnet, peridot, and amethyst.  The concentric circles are quite mesmerizing and beautiful to behold. Original designs enhance the inherent beauty of gemstones.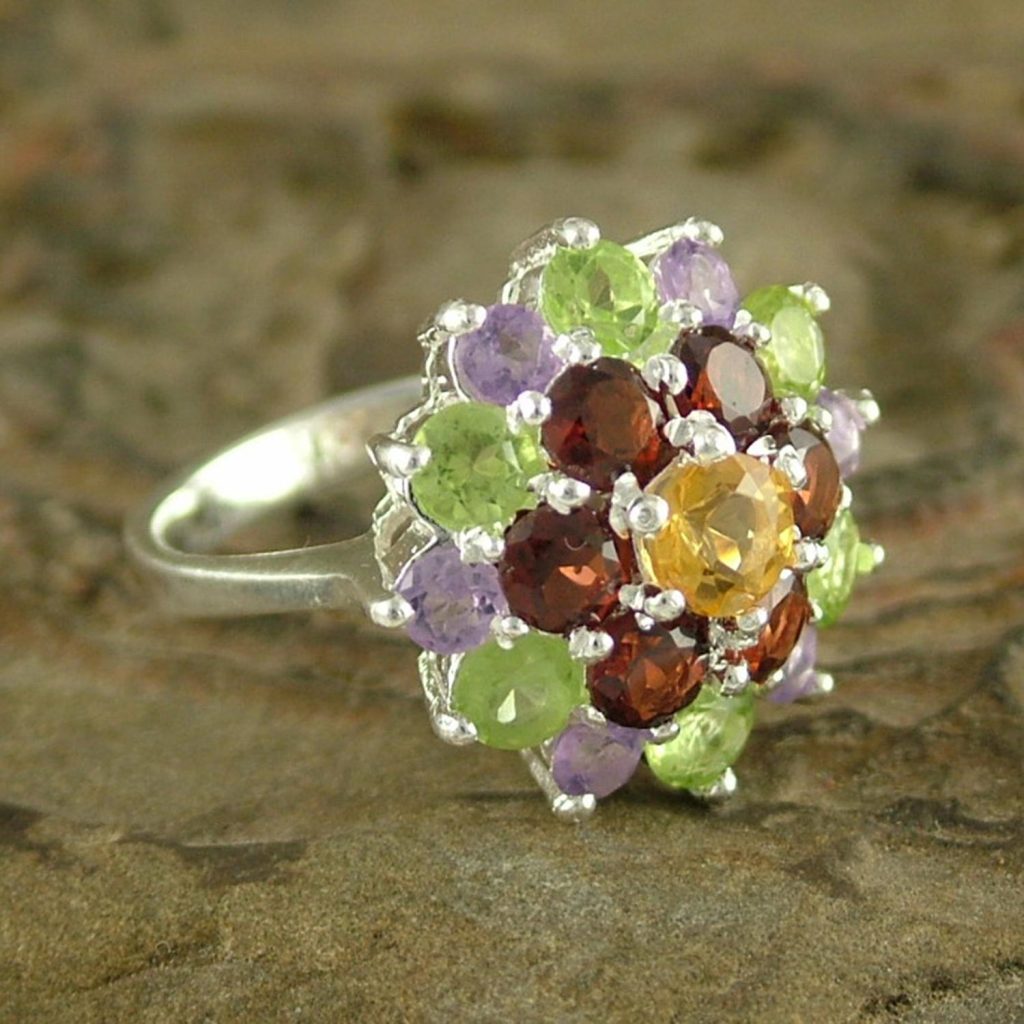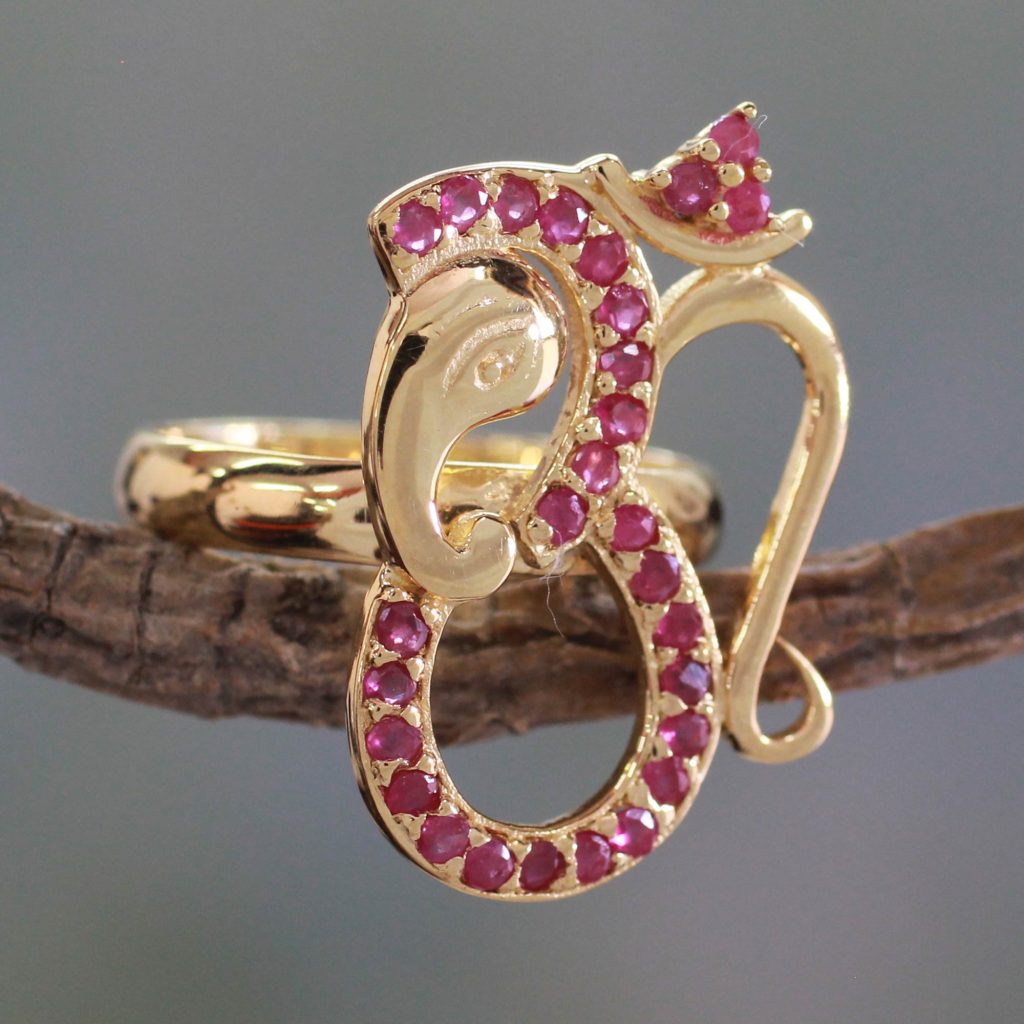 Sometimes many stones of the same type of gem are arranged in stunning patterns.  Above, the profile of the important Hindu deity Ganesha is outlined with gorgeous rubies. Rings expressing a spiritual message are special in a unique way.  The design outlining the sacred om serves to inspire both the wearer and all else who see it.  The accompanying gold-plated silver is the perfect complement.  The wrap ring below features five small stones of garnet, and they're meant to resemble the long, flowing feathers of a bird.  I can definitely see that!  Though small, rings can be wonderfully evocative of abstract images.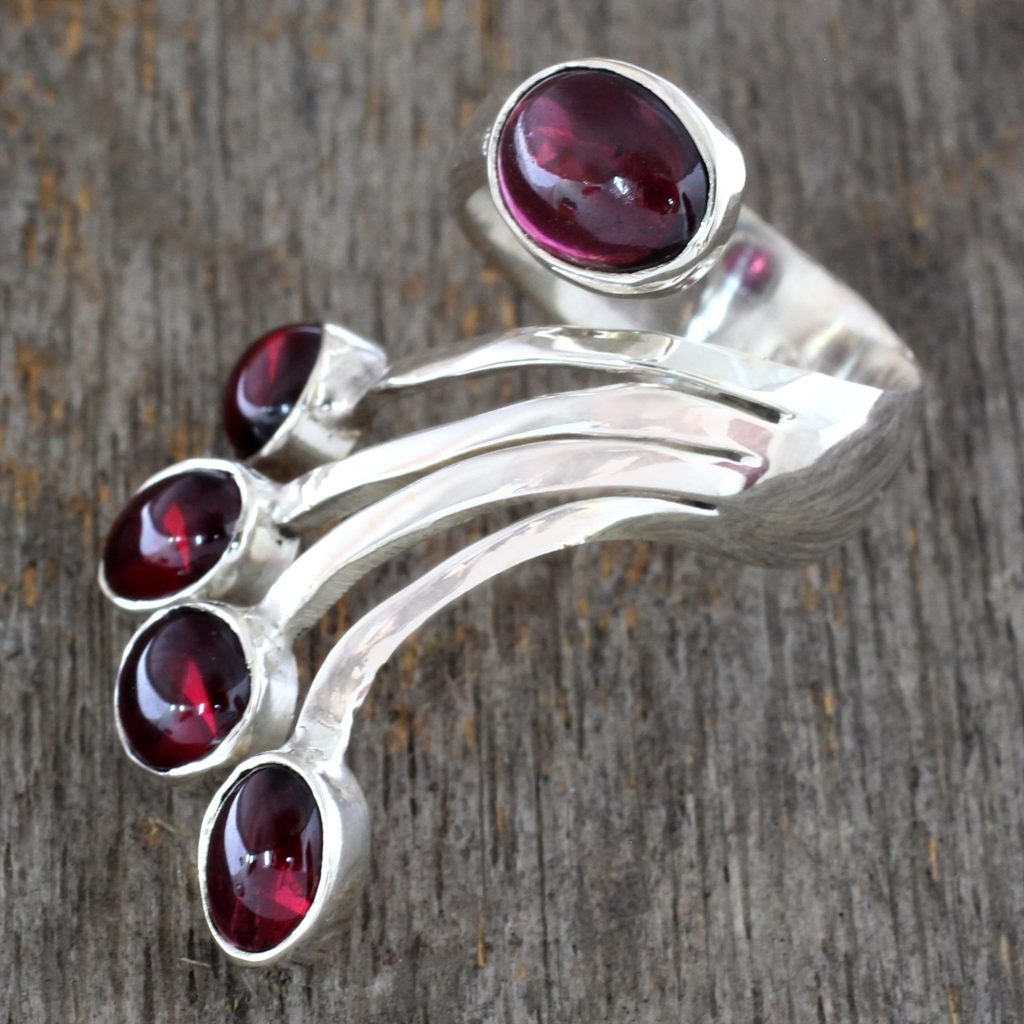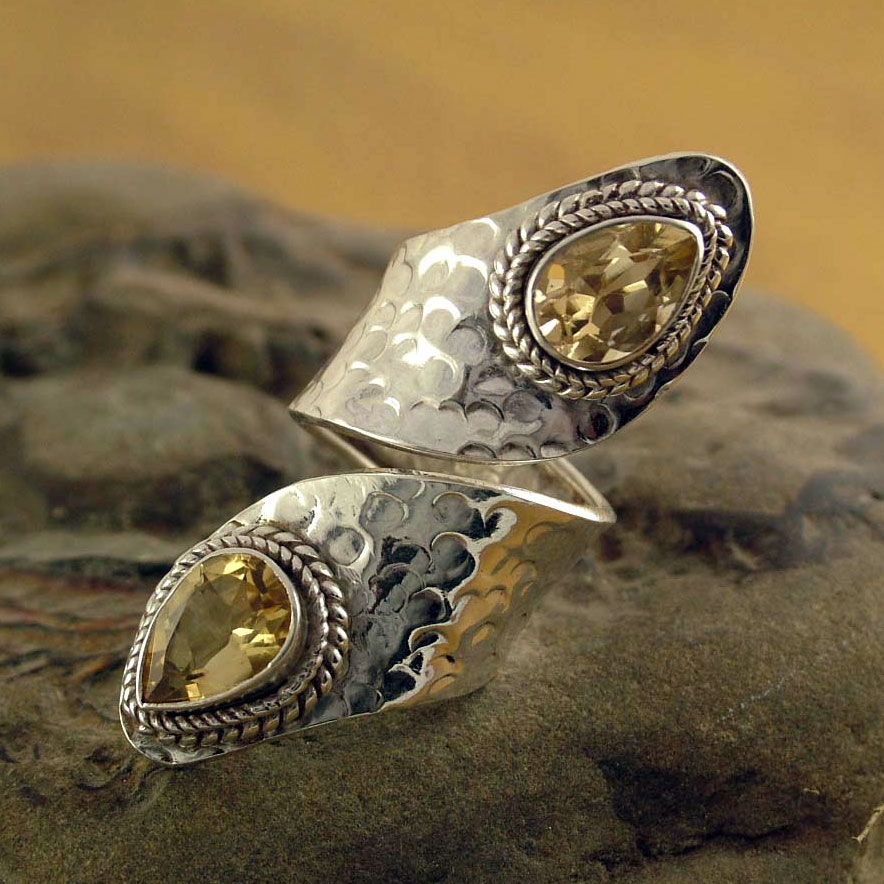 Another wrap ring that makes a statement is seen above.  Two large citrine stones adorn each end of the ring as it climbs elegantly up one's finger.  Although you might have a bit of trouble bending that finger, it would be worth it to rock such a fetching piece.  Statement rings such as this are always eye-catching and creatively unusual. Below is a very unique pearl cocktail ring in the shape of starfish.  The center stone is a peacock pearl, and its luminous hue is quite magical!  The tentacles are made of sterling silver and look shockingly realistic to me.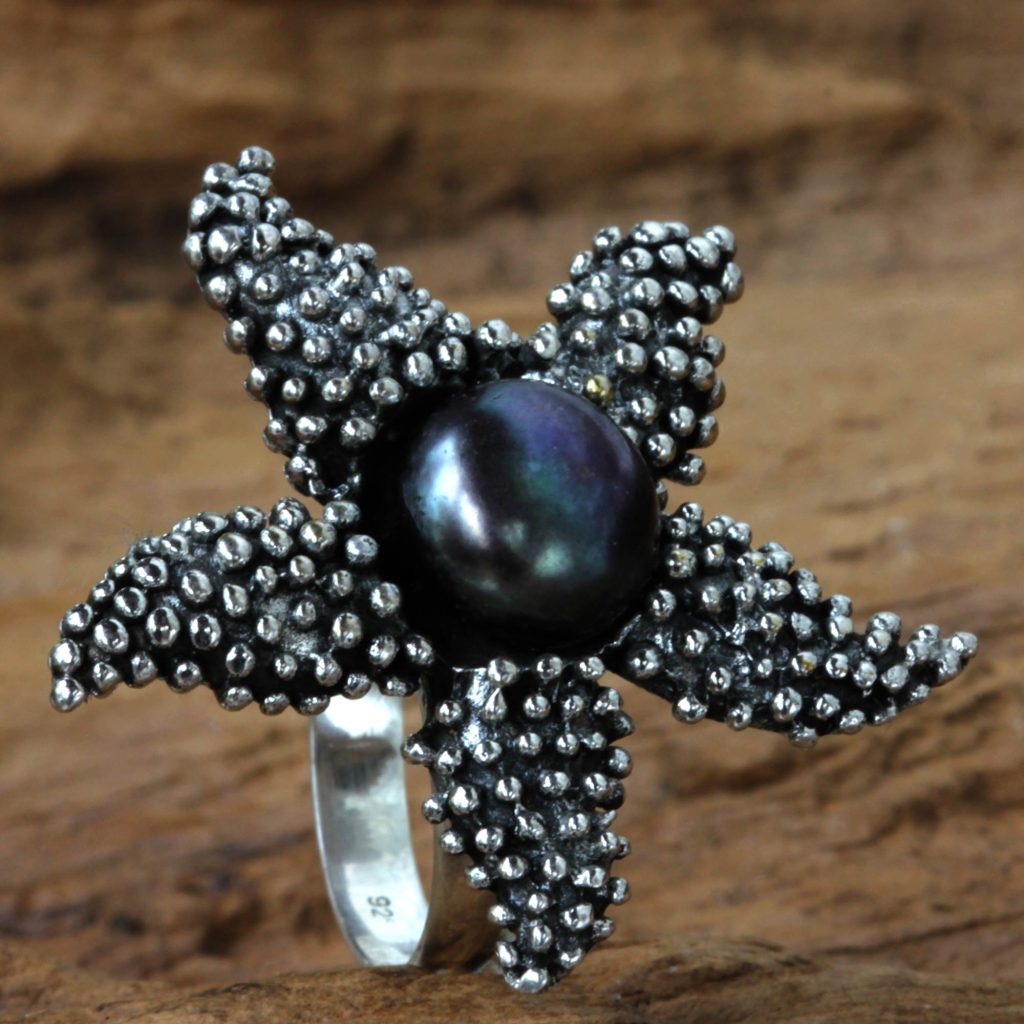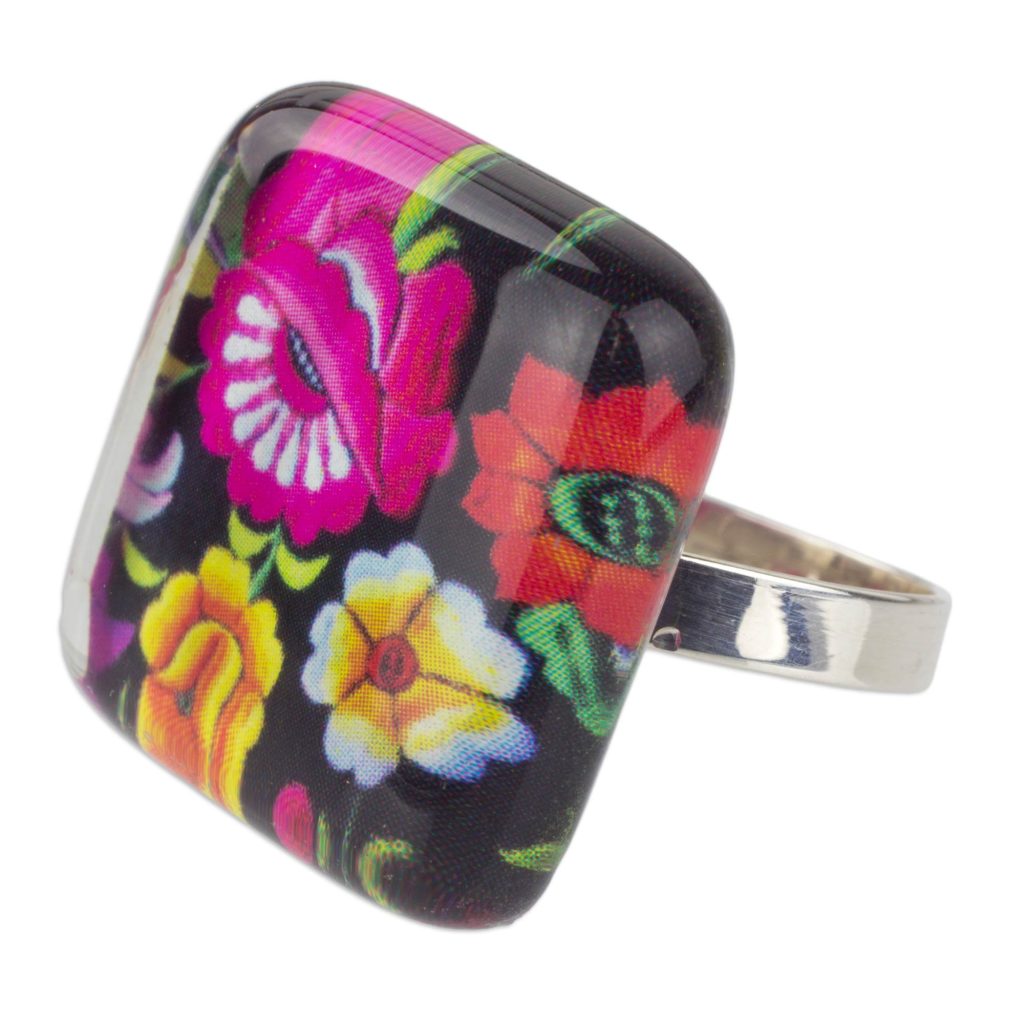 Cocktail rings for those with bold style can be made from a number of different materials.  Above is an absolutely spectacular glass ring graced with vividly colorful flowers.  The design was inspired by the dresses worn by ladies in Oaxaca.  Rings are capable of proudly displaying a rich cultural heritage. The ring below is made entirely of agate in a hue and design that makes me think of creamy caramel candies.  I think it's probably best not to try to sink my teeth into this one, though.  While most gemstones placed into a ring's setting, this example shows the creativity of carving the entire ring from one stone, thereby displaying the natural patterns to full advantage.  Agate is also one of May's birthstones.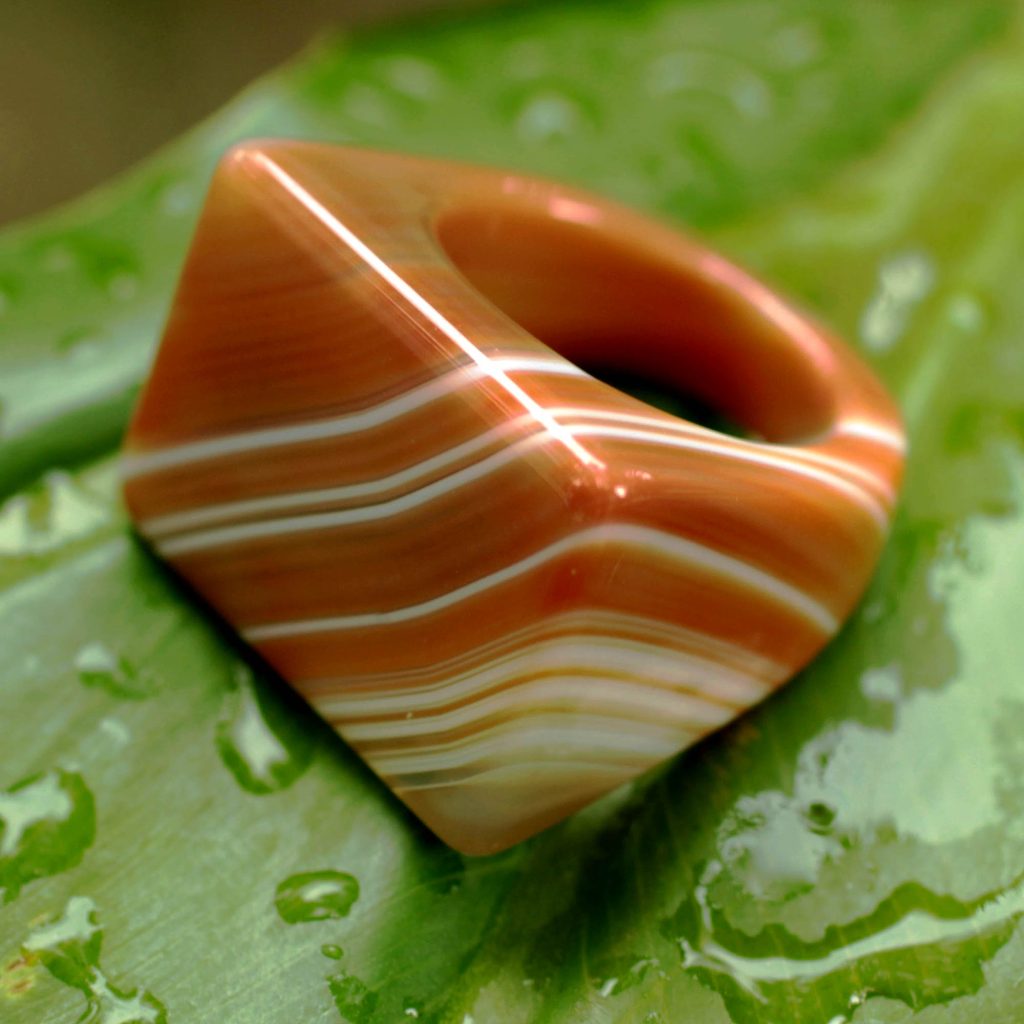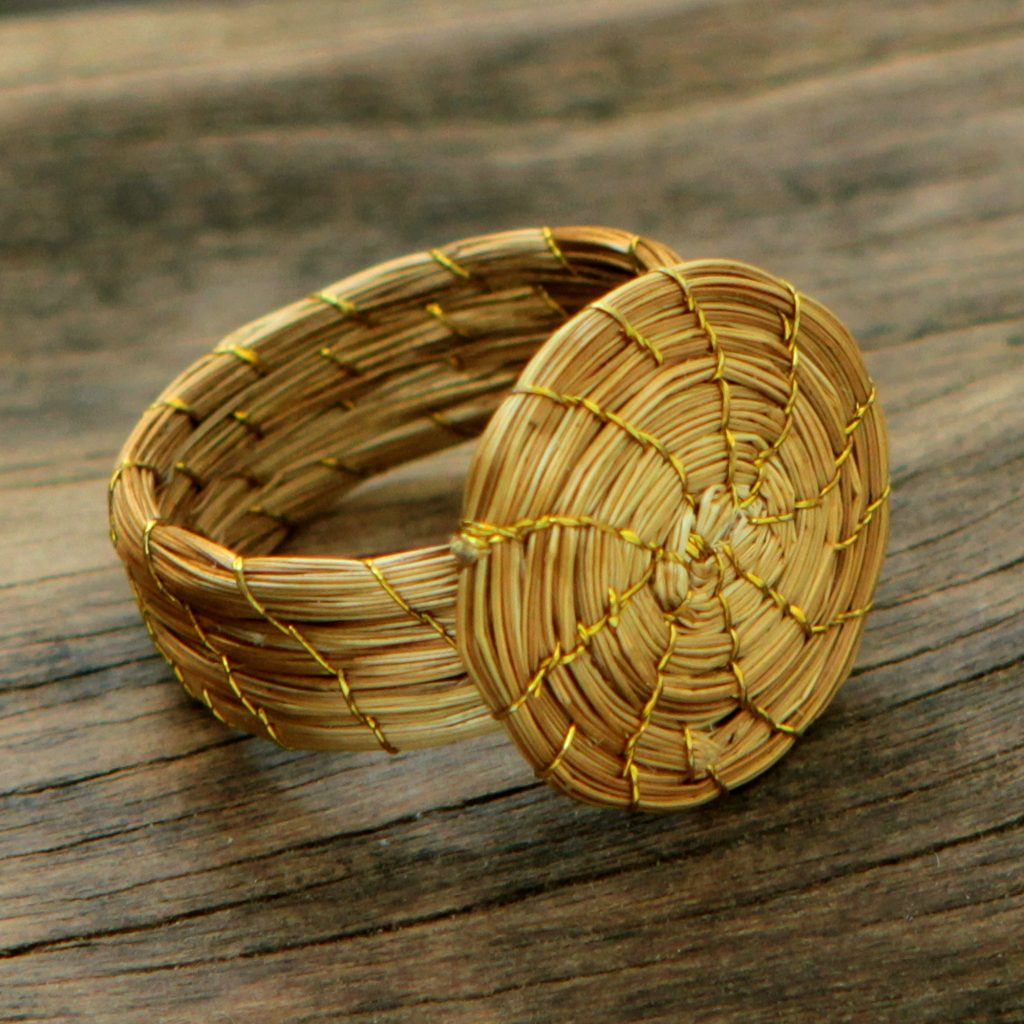 The one-of-a-kind design of the ring above is made from golden grass, believe it or not!  The blades are woven together into a pretty pattern that would definitely draw some attention!  It actually reminds me of baskets and trivets I've seen in historic parts of the southern US, which is a neat and unexpected comparison.
Bold rings can certainly be tasteful and classy, with so many options for any kind of style.  Materials, stones, shapes, and sizes can all vary and leave a fantastic and dazzling impression.
Rate this post:
[Total:

0

Average:

0

]