One thing you will find all over my home is vignettes of things that I hold sacred.  I call these my Sacred Spaces or Altars, as many others call them.  These are spaces that I change often, either with the season, the month, or sometimes just an emotion or particular period I am going through.  The spaces reflect pieces of myself as I create them as a reflection of what I am feeling at the moment.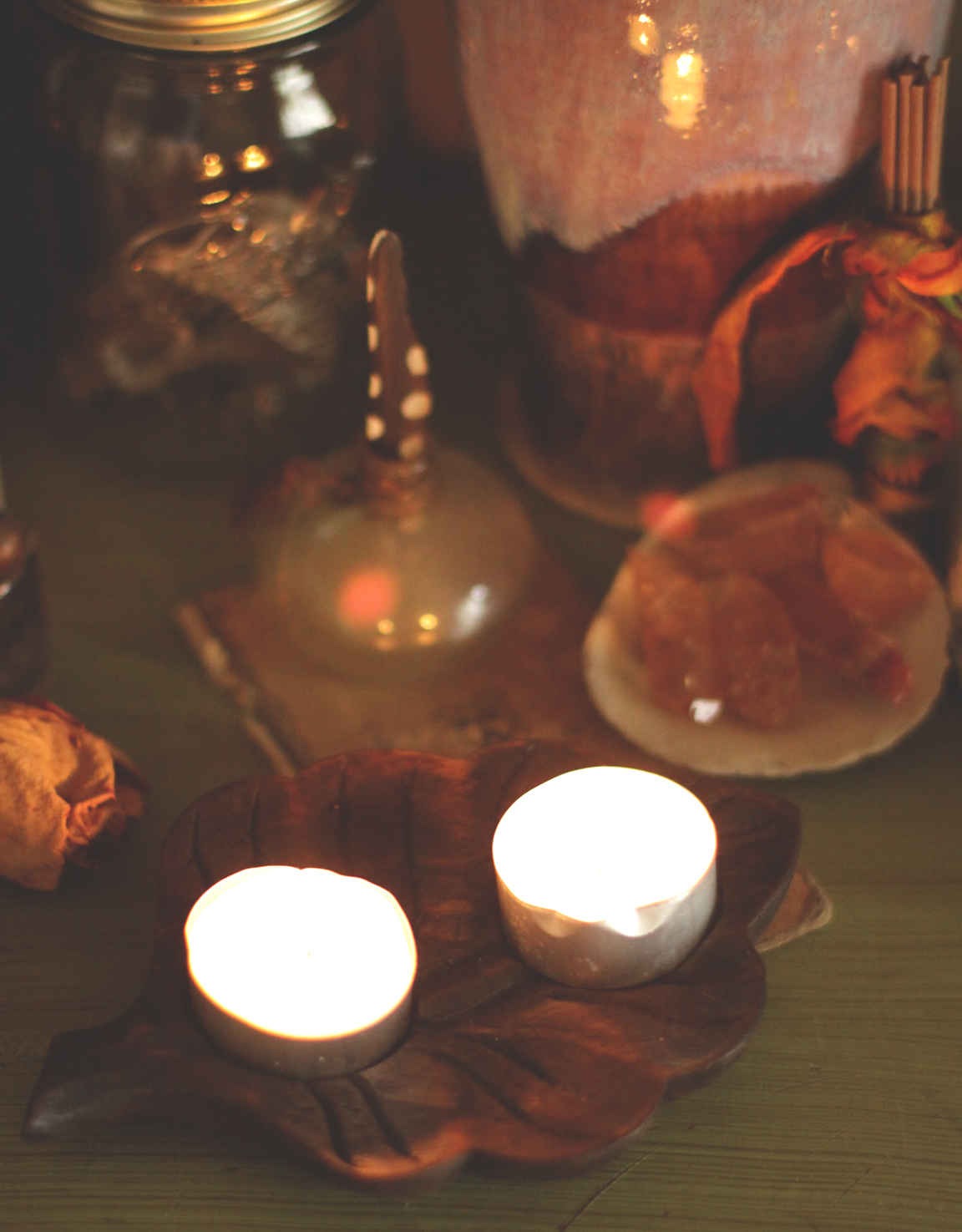 These are spaces that I return to often as I work through inner parts of myself.  I am very self reflective and am continually on a path of self discovery and growth through spirit.  These spaces welcome and cultivate that.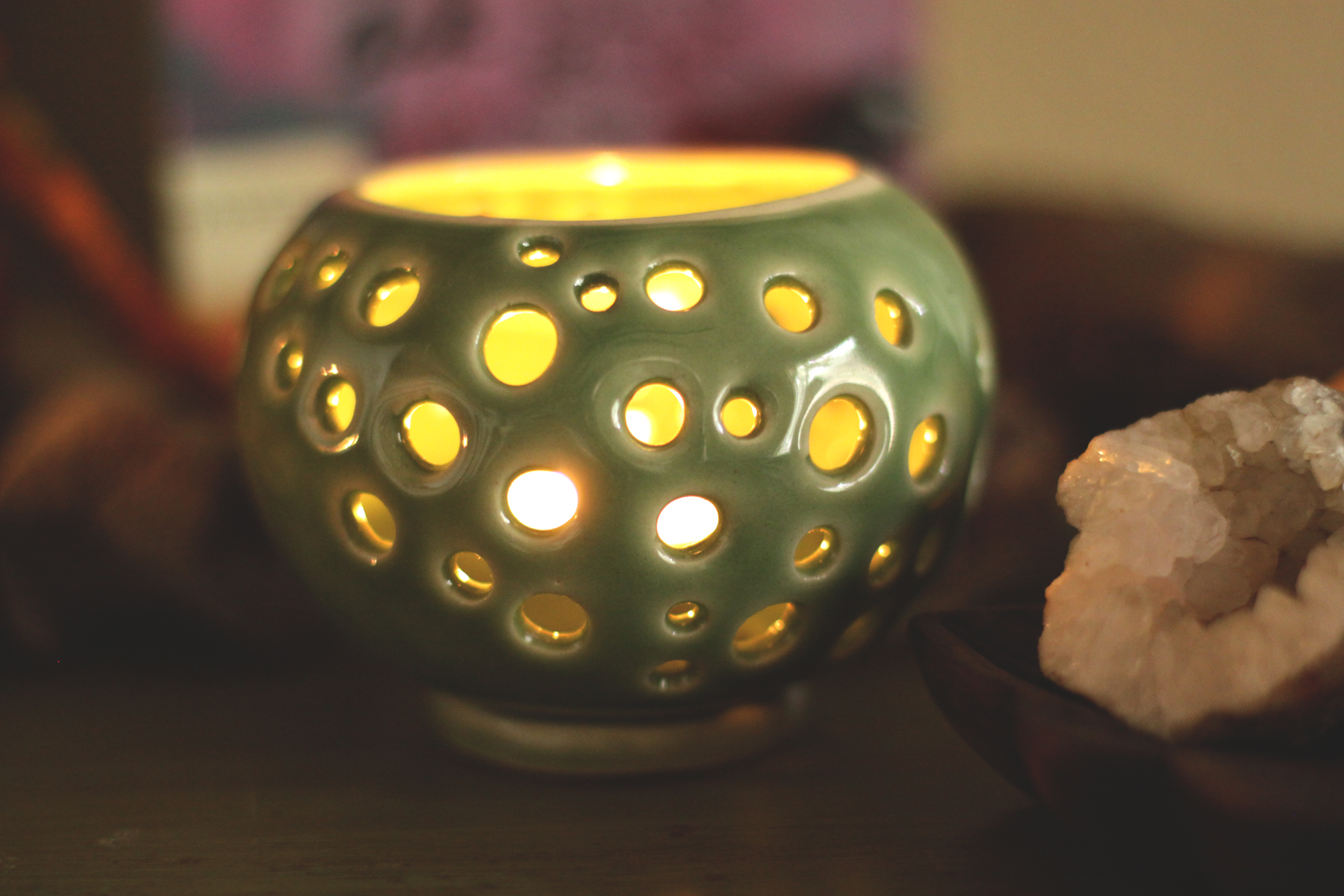 I almost always have a candle or two when I create these spaces.  I love the intimacy candlelight holds.  When I saw these little unique candle holders I knew they would be perfect.  I love watching the way light reflects off of surfaces, and this green ceramic candle holder is very cool for that.  Reminds me of the cosmos.  I also love the beautiful shade of green that it is.  The designer Veny Lydiawati says she wanted to create "a lighting atmosphere that not only creates a beautiful ambiance, but that is also comfortable to people's touch and enlightens their life", and she has done just that.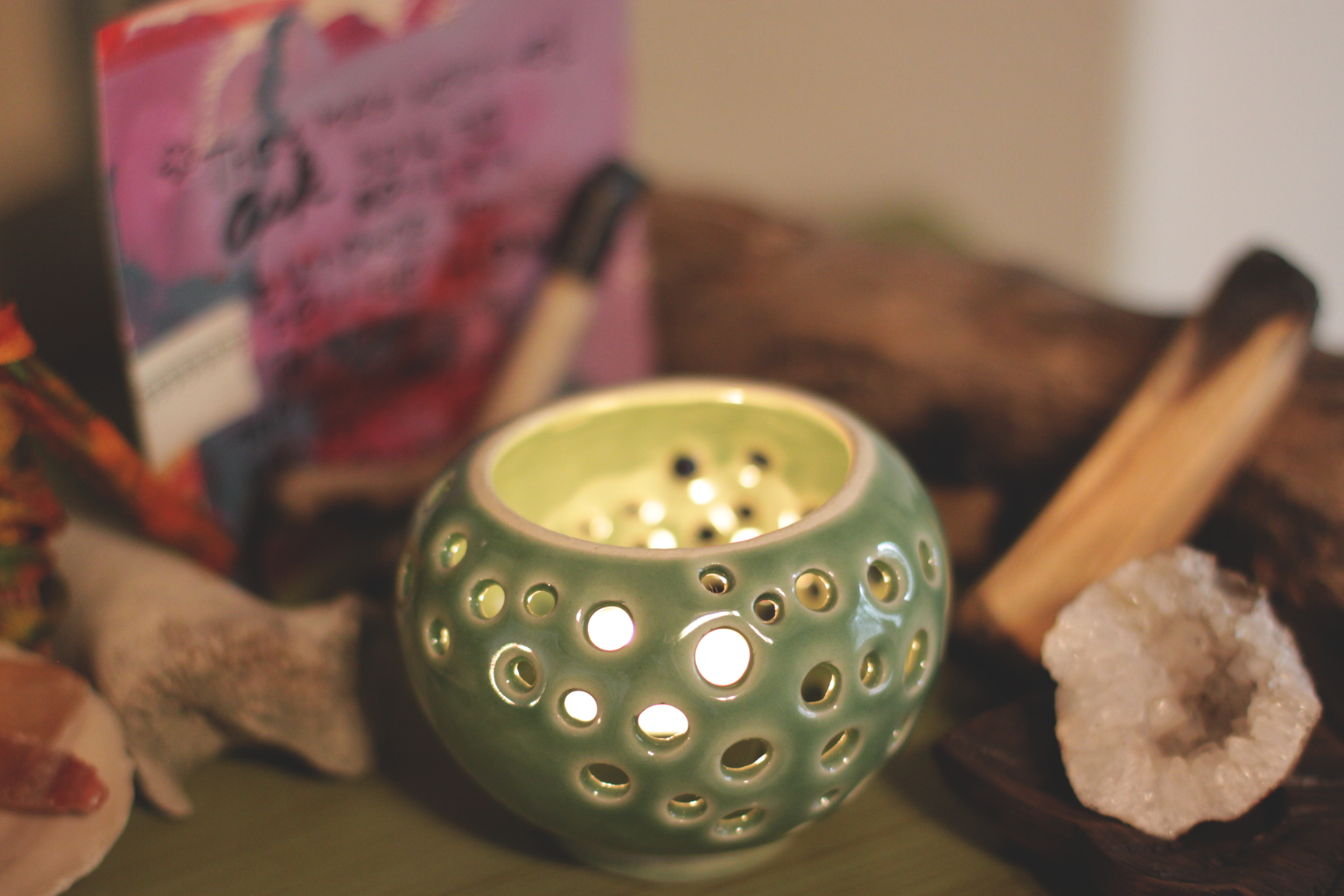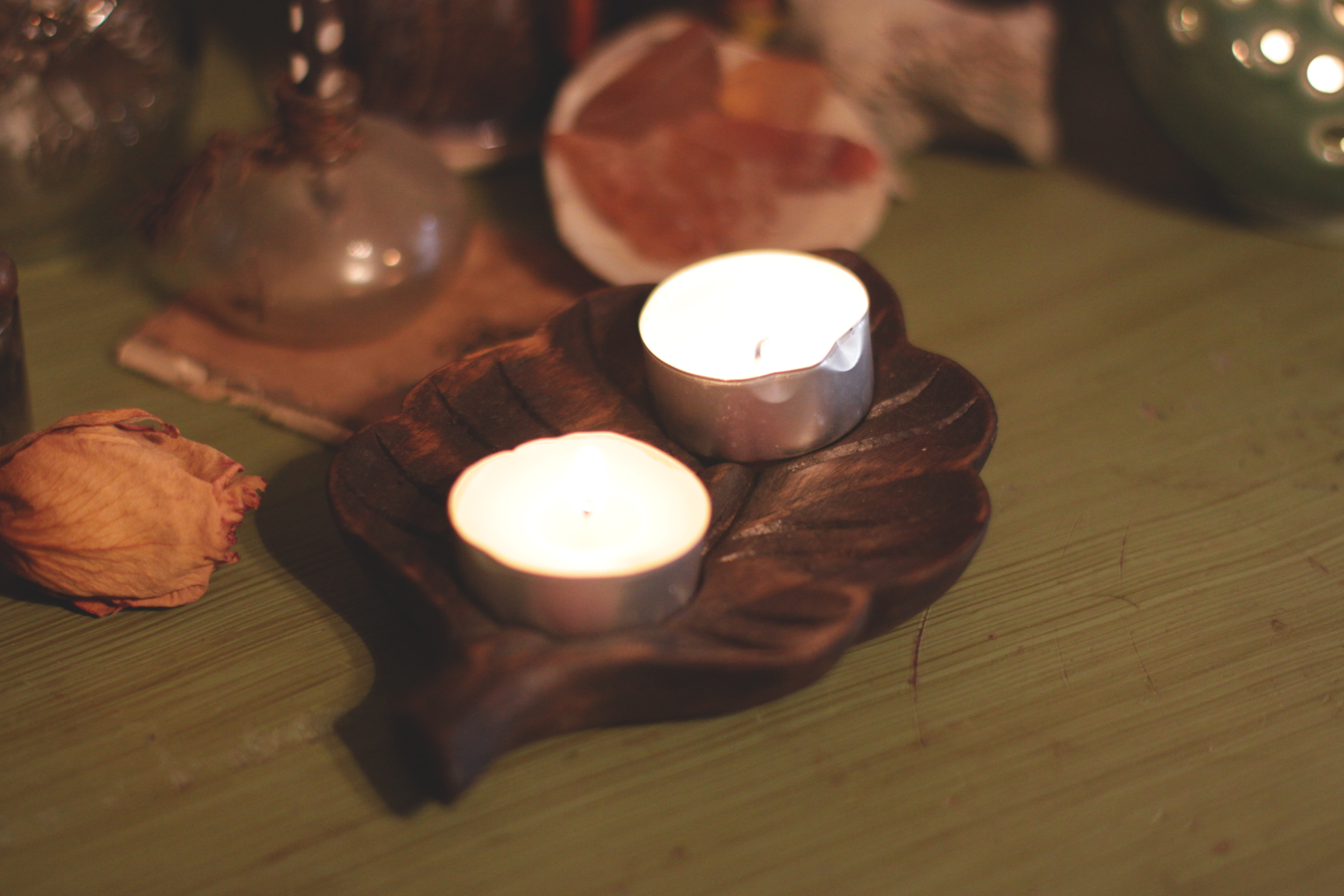 I also fell in love with these wooden leaf motif tea light holders.  I love wood, leaves and unique candle holders, so they were quite a match.  They came as a set, so I used one for tea lights and one for crystals.  I always enjoy finding ways to use decor for more than its original intended use.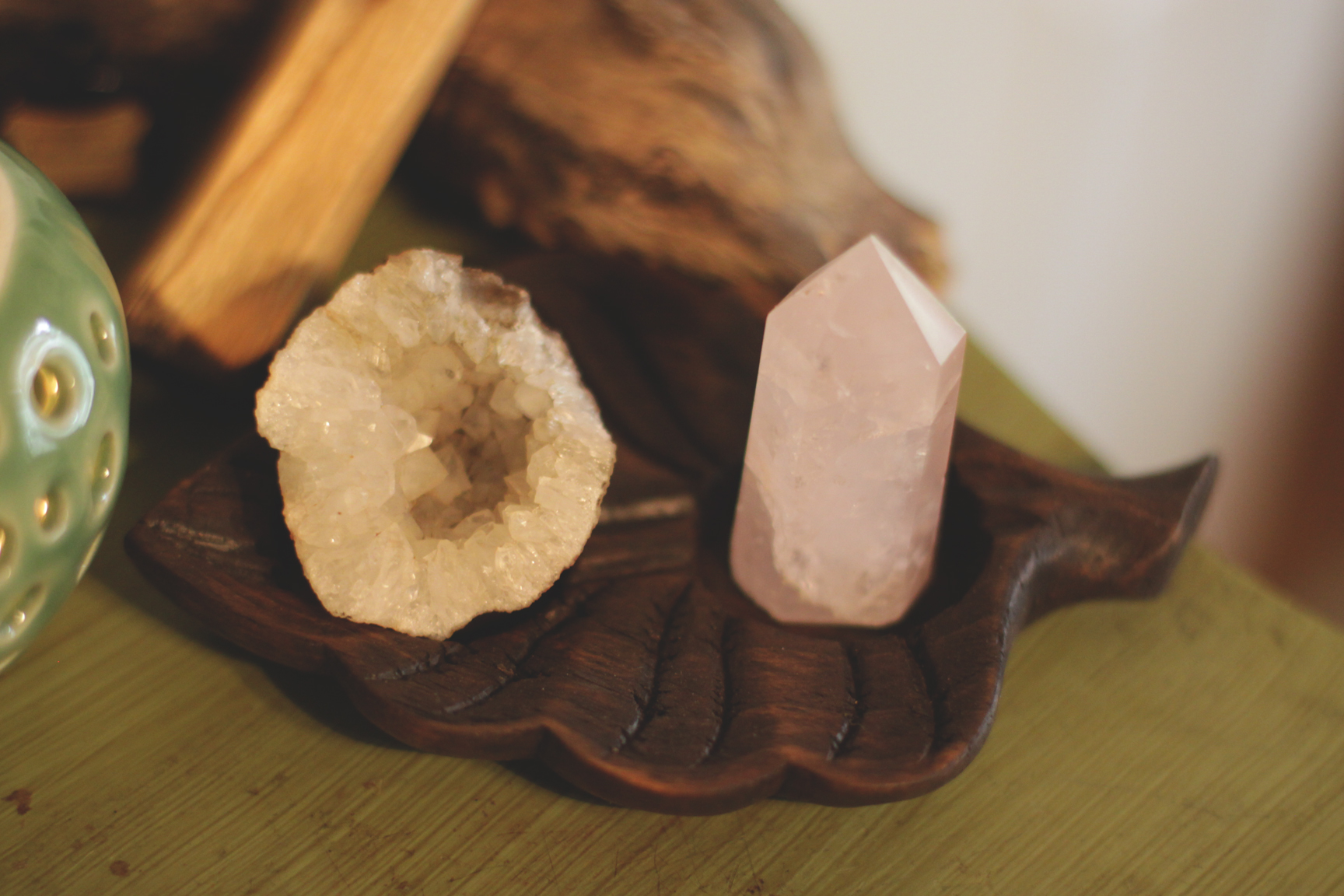 Speaking of beautiful wooden candle holders, I just fell in love with these new paisley shaped ones.  To me home decor is so much more than just decor.  I fill my spaces with things that have meaning, personal momentos, and things that bring my inner state to a more peaceful place.  Having these handmade candle holders illuminate my sacred spaces definitely warms my heart.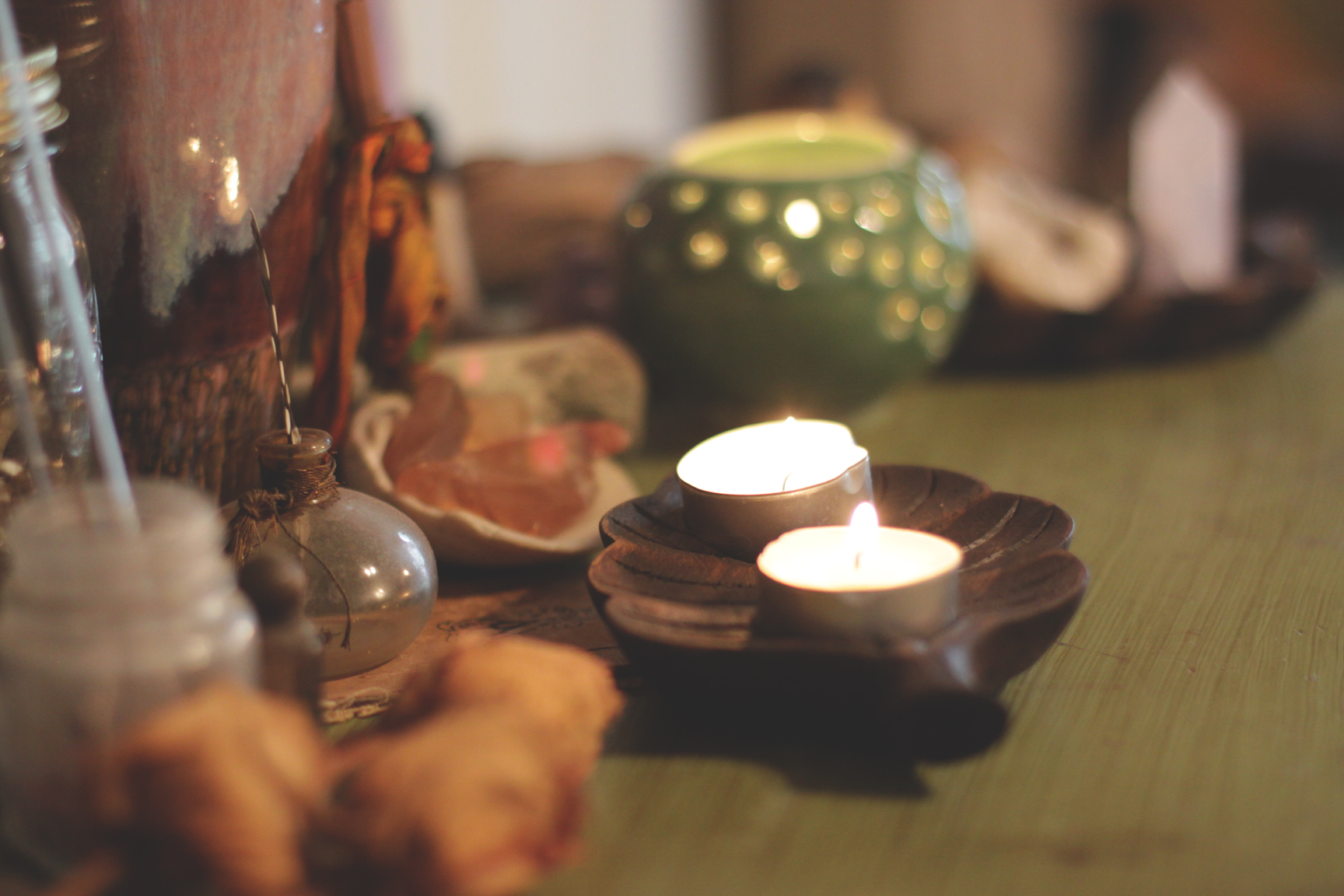 Rate this post:
[Total:

0

Average:

0

]