In my mind, cufflinks are the accessories that take a nice-looking suit to the next level.  They can transport a man from casual to classy in an instant, and they seem to add sophistication and flair that no other item can achieve. Cufflinks, especially silver cufflinks, are a great accent to any outfit and can make a great gift for a businessman.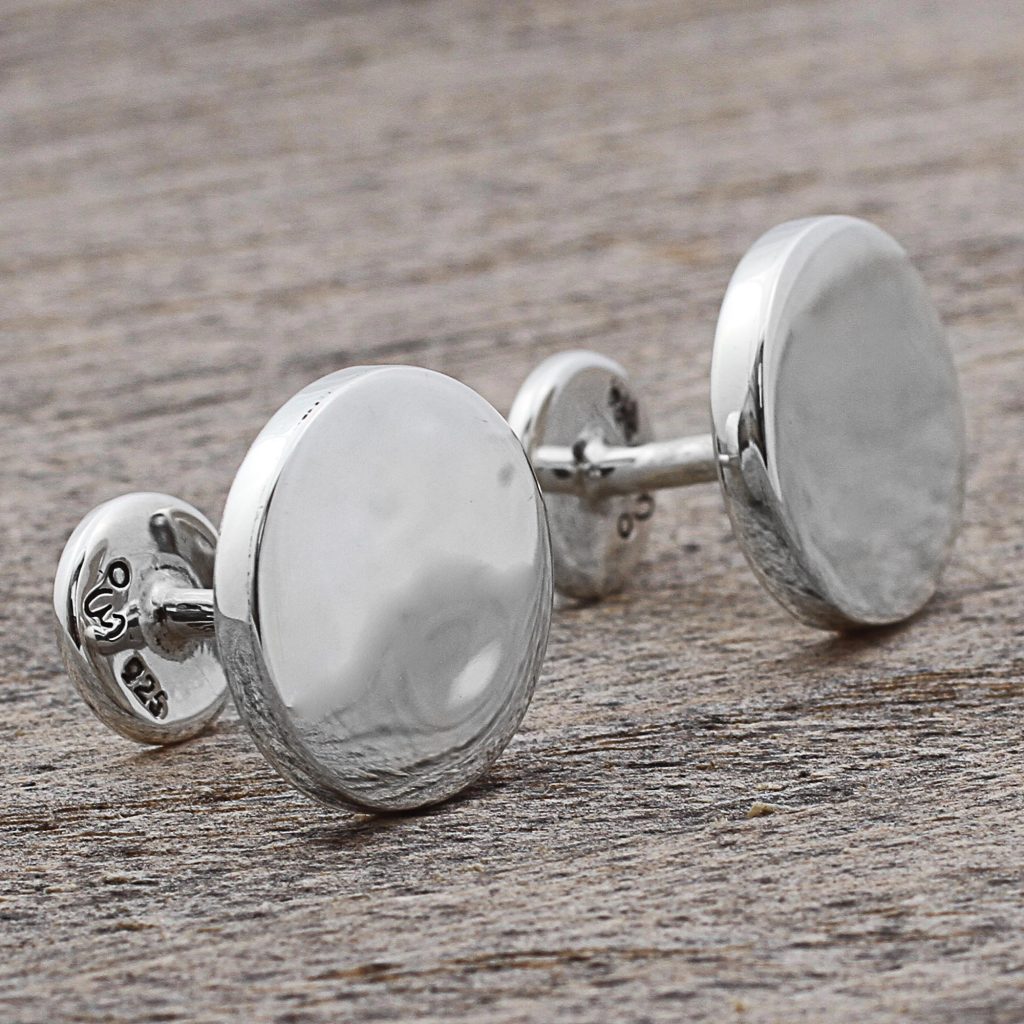 Silver cufflinks are extremely tasteful and can be found in a plethora of different styles.  For the fella who prefers something basic but impressive, the cufflinks above are a great choice.  The highly polished finish helps the simple design stand out.  Below is a pair of cufflinks that is also solely silver, but these pieces are a bit more flashy!  They're made to look like the comedy and drama masks associated with theater and deliver both style and personality. They are the perfect gift for the man who loves theater.
Silver cufflinks are also highly suitable for featuring any kind of stone or stones.  They look wonderful with one bold stone, like the chrysocolla gems in the set above.  Two different stones can also be used, as seen below.  In this pair, lapis lazuli and turquoise contrast and complement each other in the best way. Plus, the stud shape is said to convey power and presence!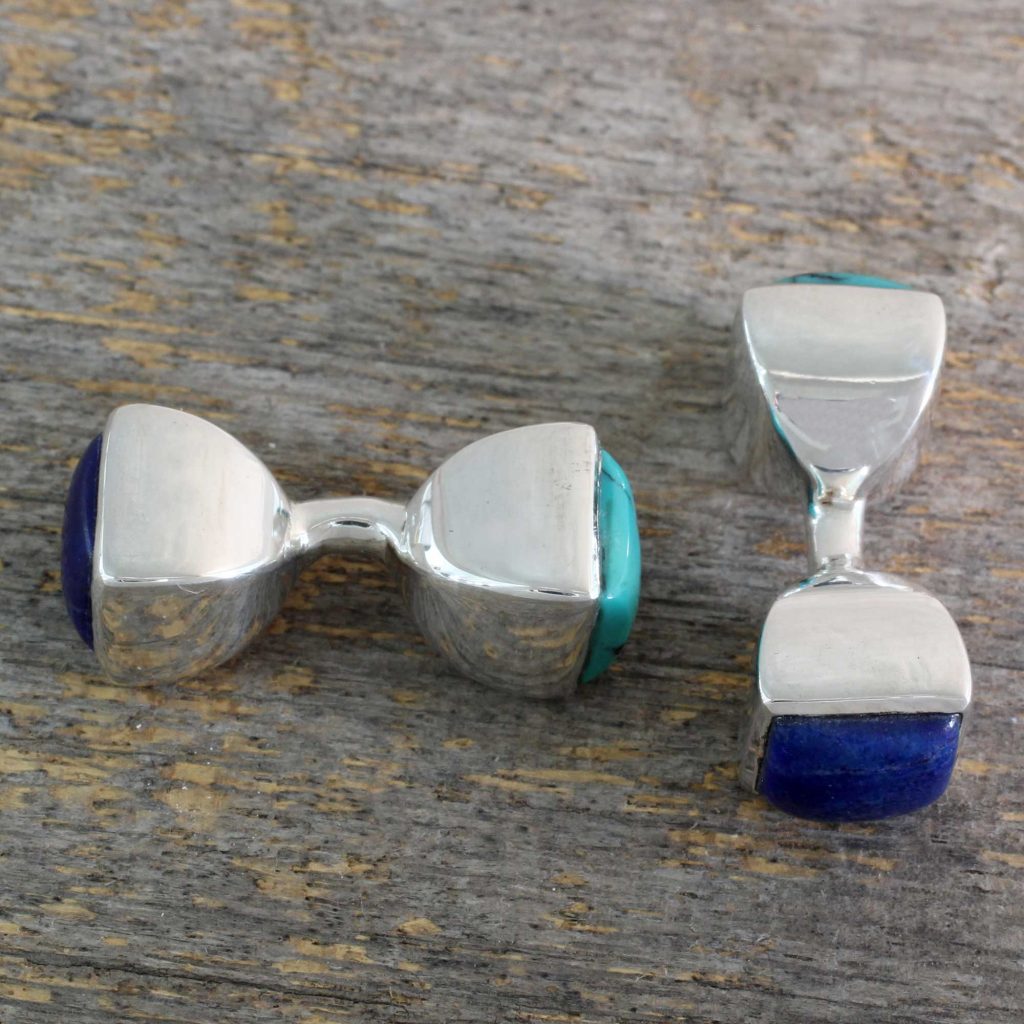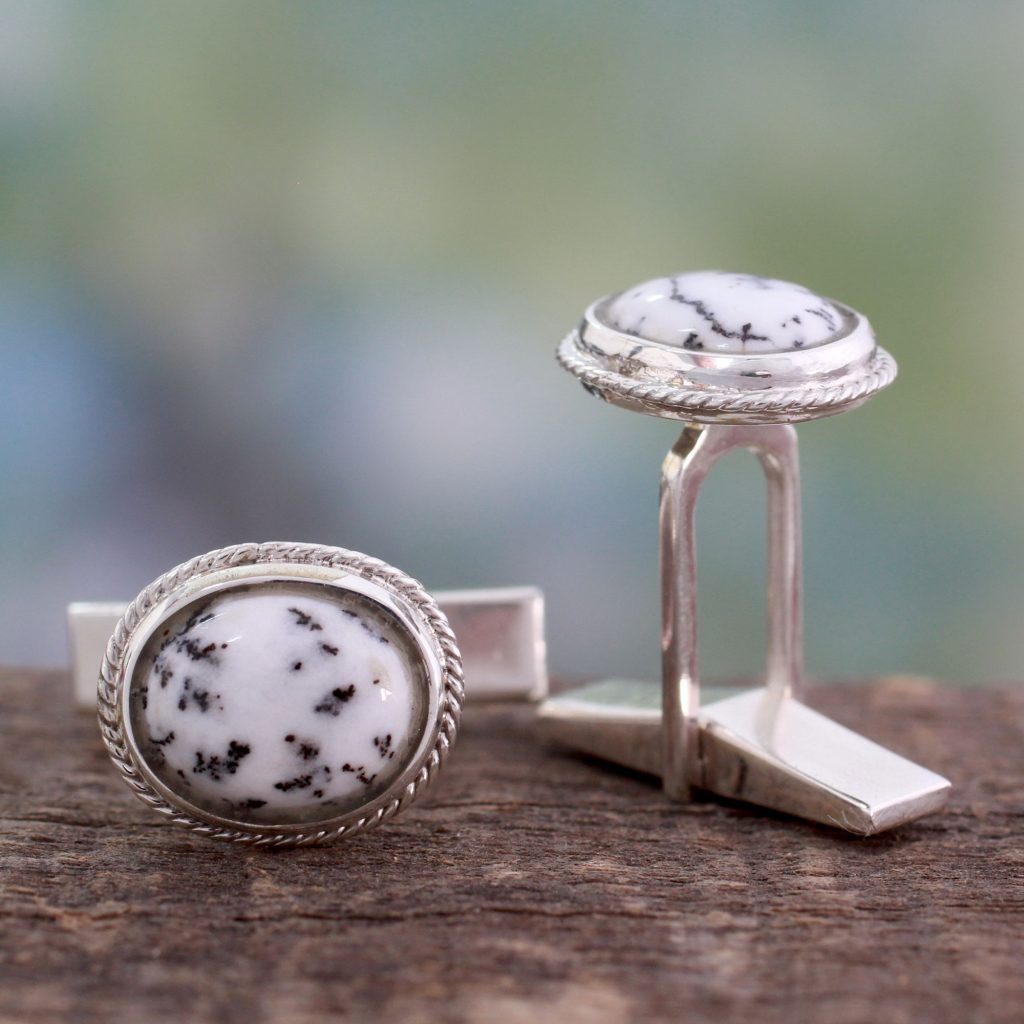 Cufflinks come in many different shapes, some of which have already been depicted.  Two fairly standard styles are round or oval, and square or rectangular.  The oval set above features dendritic agate, a very unique and eye-catching stone.  It makes me think of the Dalmatian breed of dog!  Below is a square pair of cufflinks made with composite turquoise, a stone that always strikes me as particularly beautiful. It should be said that for formal business events, it is best to stick with the structure and formality of straight lines!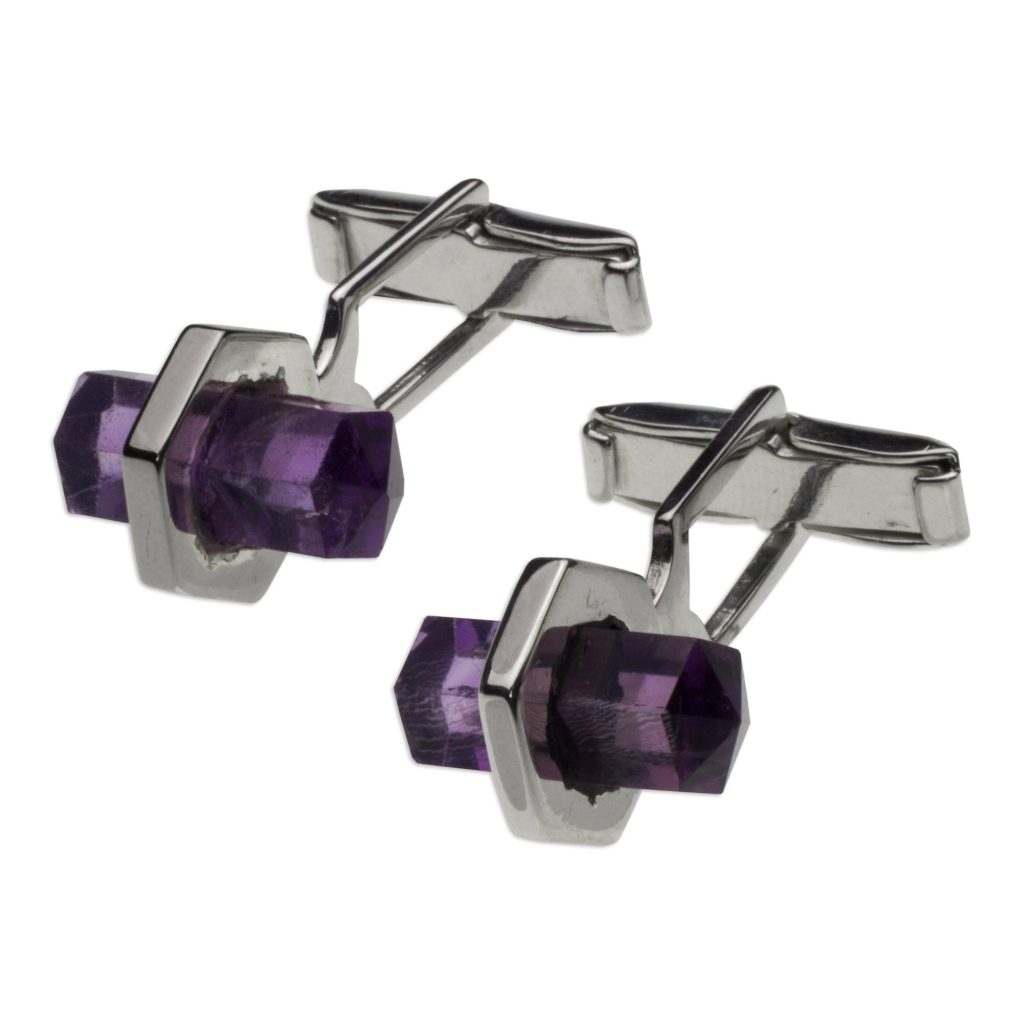 For more casual events, a trendy modern edge, or a Bohemian touch, many more shapes can be found. The cylindrical prisms above and the interesting 3-leaf clover design below are defining examples. Purple quartz stones work wonderfully with the sterling silver setting crafted from the famous Taxco silver mines. Bold red garnets are highlighted in the cufflinks below, forming the petals of two lovely flowers.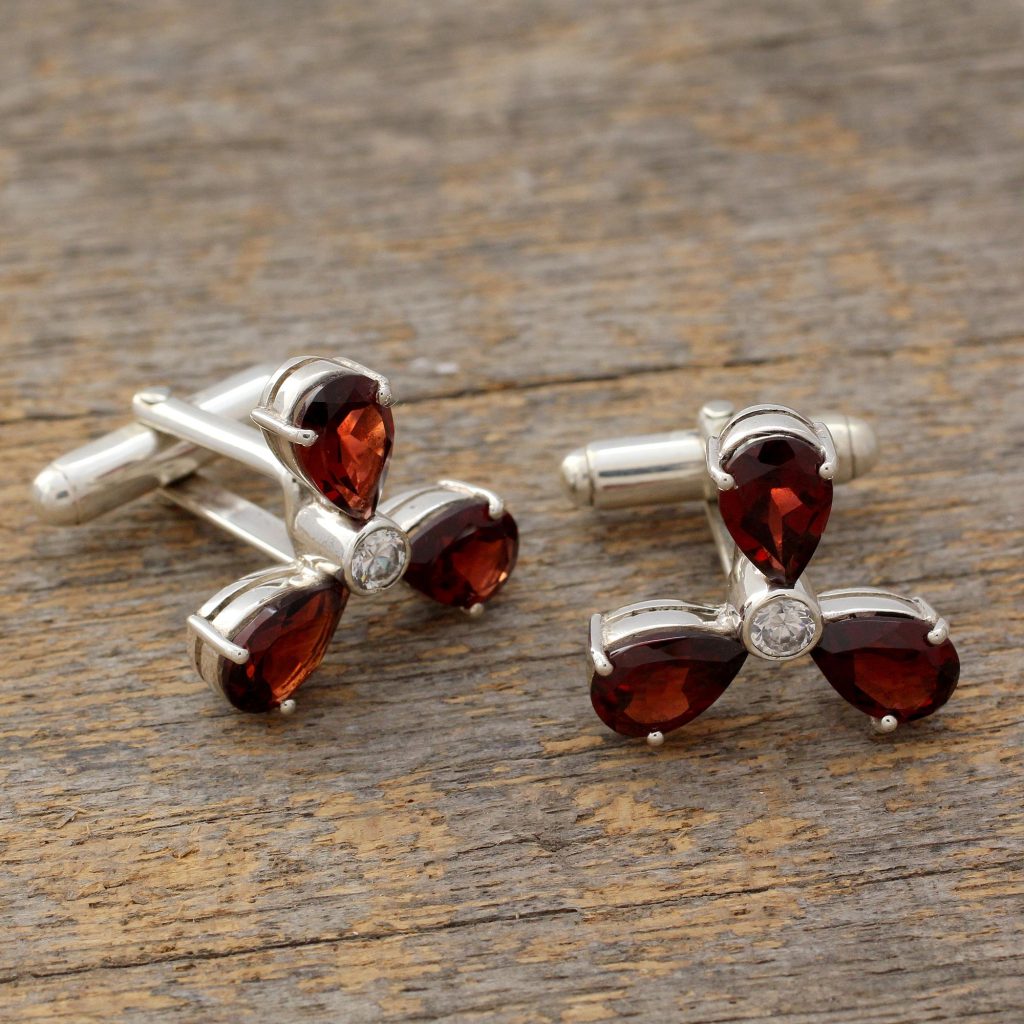 Here are a few tips on successfully wearing cufflinks:
Only wear one metal at a time.  If other jewelry is being worn, such as a watch, be sure that the cufflinks match its metal.
Only certain types of shirts accommodate cufflinks.  Look for double-cuff or French cuff shirts for formal occasions, and try barrel cuff or button cuff for more casual events.
Some staunch cufflink-wearers believe that these accessories should never, ever be worn without a jacket!
Cufflinks can vary in so many ways, from the presence or absence of a stone to the type and shape of the stone or stones.  Finding a pair to fit someone's personal style or any type of occasion should be a breeze!
Rate this post:
[Total:

0

Average:

0

]