Love is in the air! In case you forgot, Valentine's Day is observed on February 14 this year, just like last year! This is an important occasion to express love for those you hold dear – like your wife! You've come to the right place to find a romantic gift that she will adore. NOVICA, the experts in gift giving, offers unique treasures that are beautifully crafted by artisans across the globe. Get your Valentine gifts for wife inspiration with a gift guide of my top romantic ideas straight from NOVICA's Valentine's Day Gifts section. Plan ahead and shop now.
MY TOP ROMANTIC JEWELRY GIFT IDEAS
NOVICA's artistic designs, timeless elegance, and high quality jewelry will never fail to impress your valentine and make her day extra special. With a wide selection – from rings to earrings, bracelets to necklaces – you can select a gift that will make your Valentine's Day grand with the perfect gift for your sweetheart. I would love to receive the Garnet Chandelier Earrings (#2 below) from my sweetie. They are on my wish list.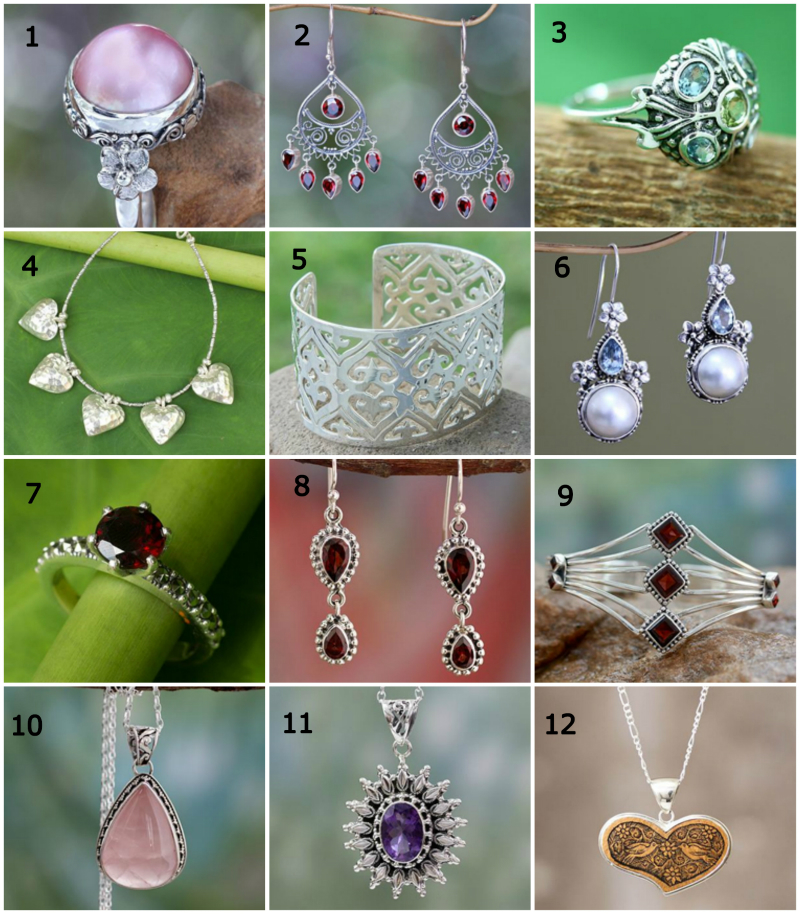 1: 'Love Moon' // 2: 'Tears of the Sun' // 3: 'Enthralling Jaipur' // 4: 'Family of Five' // 5: 'Hearts Encounter' // 6: 'Frangipani Trio' // 7: 'Forever Love' // 8: 'Love Song' // 9: 'Glamour' // 10: 'Love Drop' // 11: 'Eternal Radiance' // 12: 'Lovebirds'
MY TOP ROMANTIC DÉCOR GIFT IDEAS
A gift of beautiful home decor you won't find anywhere else is sure to please and NOVICA's great options are sure to amaze you. Romantic décor gifts can reflect the beauty and meaning of your loving bond. You may want to tuck in a poem written by you, or some gourmet chocolates, to make your gift even more special.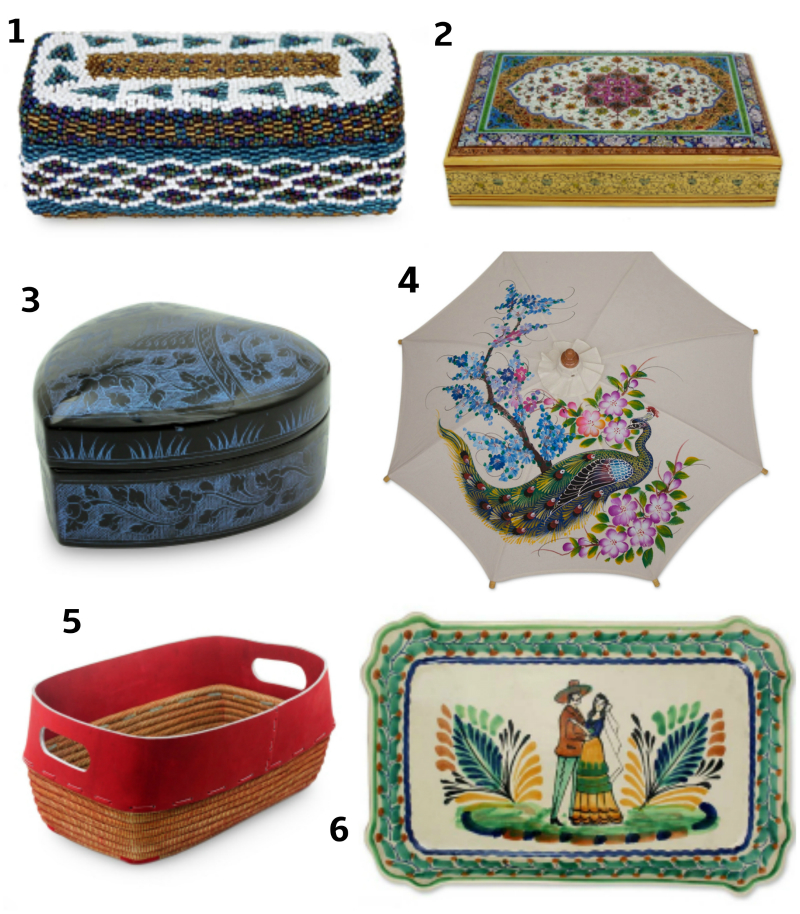 1: 'Magic of Bali' // 2: 'Kashmiri Beauty' // 3: 'Blue Floral Heart' // 4: 'Thai Peacock Garden' // 5: 'Chili Pepper Red' // 6: 'Colonial Wedding'
MY TOP ROMANTIC PAINTING GIFT IDEAS
How about expressing your love with a gift of fine art from the heart? That would be sure to make your wife swoon on the day of love. Picking out an original painting that will inspire and provide a beautiful setting as the candles flicker and the wine is poured. Choose a piece that your wife will cherish and enjoy.
1: 'For My Love' // 2: 'Cherry Blossoms' // 3: 'Loose Flowers' // 4: 'Loves That Blossom' // 5: 'Seeds of Love' // 6: 'Forever Yours'
In addition to your gift, don't forget to tell your wife how special she is to you. Go beyond the ordinary and think about why she really matters to you – stretch that word "love" into your own meaningful words. Have a happy Valentine's Day!
Rate this post:
[Total:

0

Average:

0

]