The artisans who craft items by hand, working in the traditions of their ancestors, contribute something entirely unique to the world: the gift of preservation.
Have you ever felt the softness of a chenille scarf woven on a backstrap loom? Marveled at the intricacy of a hand-painted batik robe? Run your fingers along a hand-embroidered blouse? You can feel the presence of the artist who poured love, history, and patience into the work.
Ethical fashion is about more than choosing handmade over factory-produced. The men and women who preserve the world's disappearing arts are living treasures who protect tradition—skills passed down for generations, through families, and over time.
That's why we think it is so essential to support their work, their creations, and their artistic vision. When you shop ethical fashion, you not only feel great about the values you uphold, but you discover one-of-a-kind pieces that you won't find anywhere else.
Indigo
Seductive and revered, Indigo reveals its origin in its name – from India.
For 5,000 years this love affair with a color, which fades and ages with time, is still going strong. Once arduous to produce and confined to the aristocracy, indigo eventually passed to the working class and now resides in nearly every house on the planet as jeans.
Block Printing
Passed from parent to child, Indian block printing records the pattern vocabulary of India.
Block prints are done by 'eye' and the attendant imperfections echo humanity's vision. Each color requires that it be imprinted with a different hand-carved block. From the carvers who create the block to the dyers who create the colors, to the imprinters, this is a craft that takes a village.
Batik Printing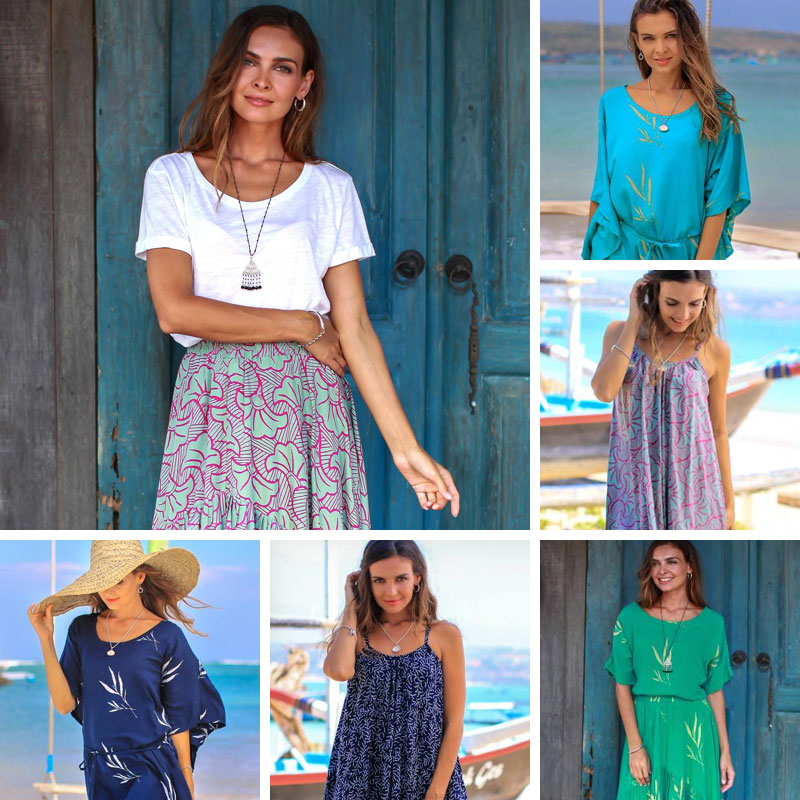 Indonesian batik is included on UNESCO's Intangible Cultural Heritage of Humanity list as a historical fabric of human civilization. Batik is believed to have been transported to Indonesia by way of the Indian subcontinent and to have reached the height of its artistic expression in Java during the 19th century. Artisan batik today continues to preserve its maritime Silk Roads legacy.
Embellished Designs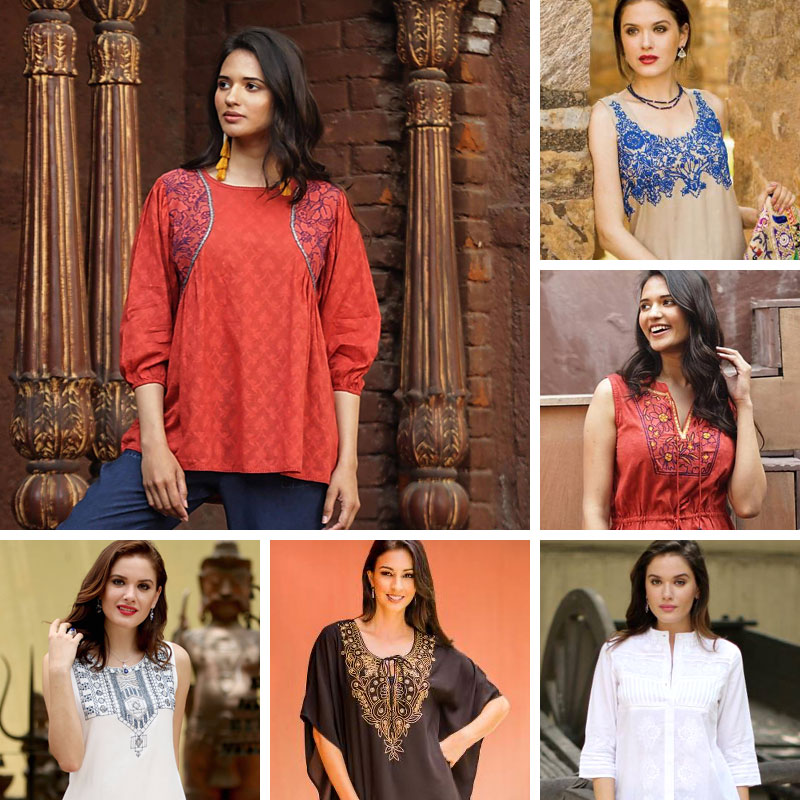 Since the Iron Age when fur was first stitched together to clothe us, we have realized that the same thread could be used to create embellishments. Each culture has its own distinct style which includes embroidery, painting, applique, and beading that incorporates its own history and traditions.
Meet the Makers
To honor the incredible makers who keep traditional arts alive, we lift the curtain on their hidden workshops, their finely-honed techniques, and the love they pour into every creation. Join us on this journey into three incredible artforms and meet the talented makers who have perfected them.

Homage to Nature
Made Suciati channels the serenity of her garden into every embroidered creation.

You Can't Rush Perfection
Desak Nyoman Parwati understands the virtue of taking your time.

Labors of Love
How one group of backstrap weavers embrace life after loss.