When you have been invited to the wedding of someone you care about, we know that you want to give a gift as meaningful and special as the couple themselves. While registries certainly filled a purpose in days gone by, today the big box, mass market, accumulation of "stuff" just doesn't hold the same appeal.  This is where you come in! We have put together a collection of meaningful wedding gift ideas in a broad range of prices, that the couple will treasure and that will never put you in that awkward position of being on the receiving end of a "re-gifting" snafu!
The biggest gift is not always the gift with the biggest love! Choose from the beautifully handcrafted items below, (all $50 and under,) or put together a one-of-a-kind gift basket with an assortment of your favorites!
Gifts On A Budget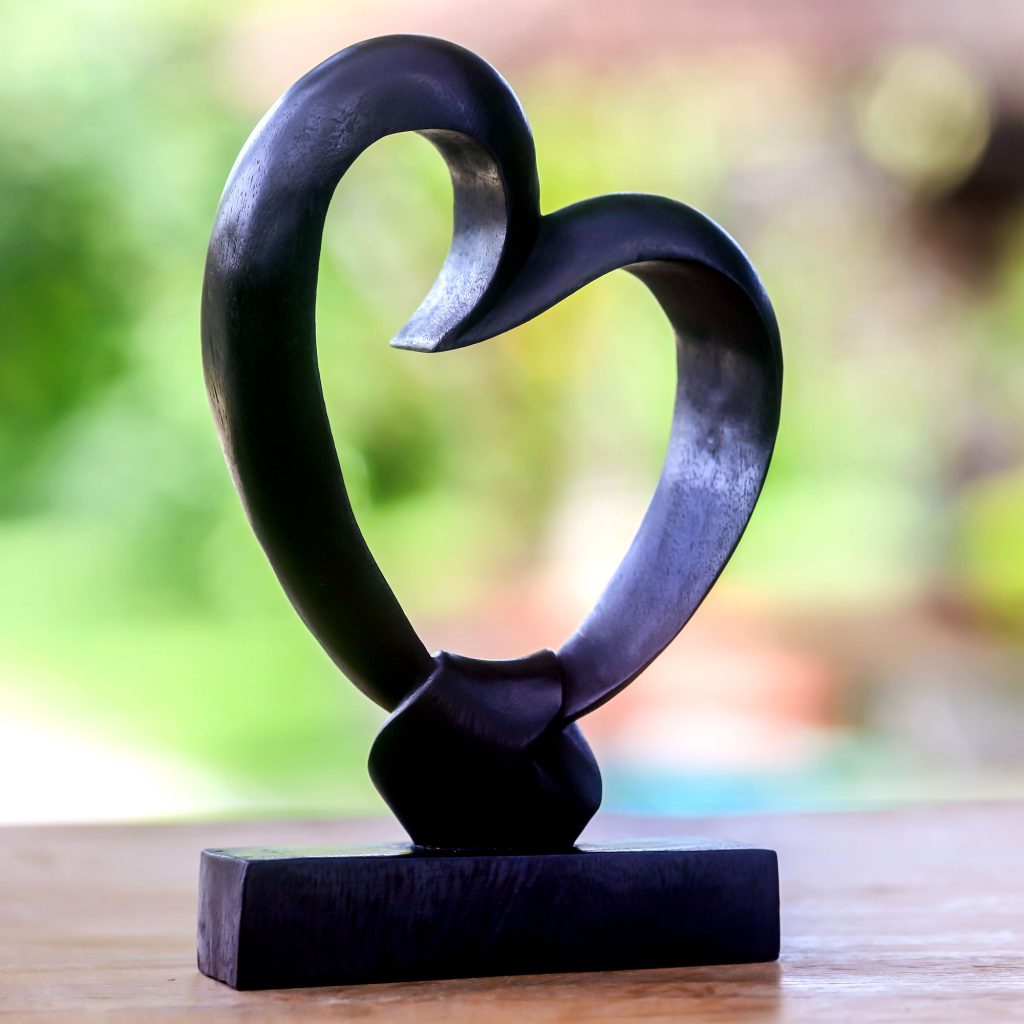 This heart-shaped sculpture is beautiful, elegant and meaningful in its simplicity.  Signed by the artist, and sculpted of Balinese suar wood, its abstract contours radiate harmony and beauty.  This pretty piece can serve as a paperweight or a unique addition to the newlywed's home décor that will remind them always of the day they said, "I do."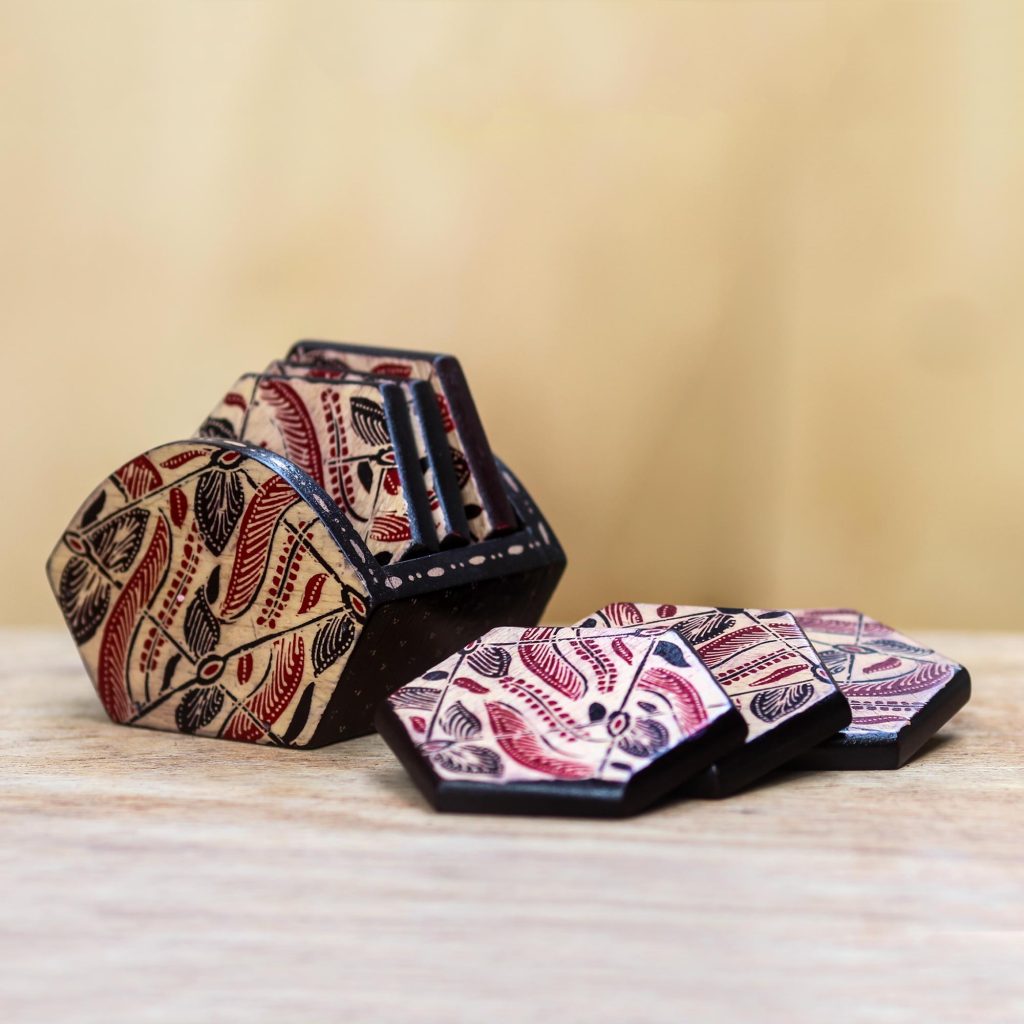 Help the happy couple entertain with style with this set of six hexagonal coasters showcasing the legendary techniques of Javanese batik. Adding to the one-of-a-kind feature of these gorgeous coasters, batik techniques are applied by hand which may result in slight differences in color hues and motif placement, making each one even more original and treasured.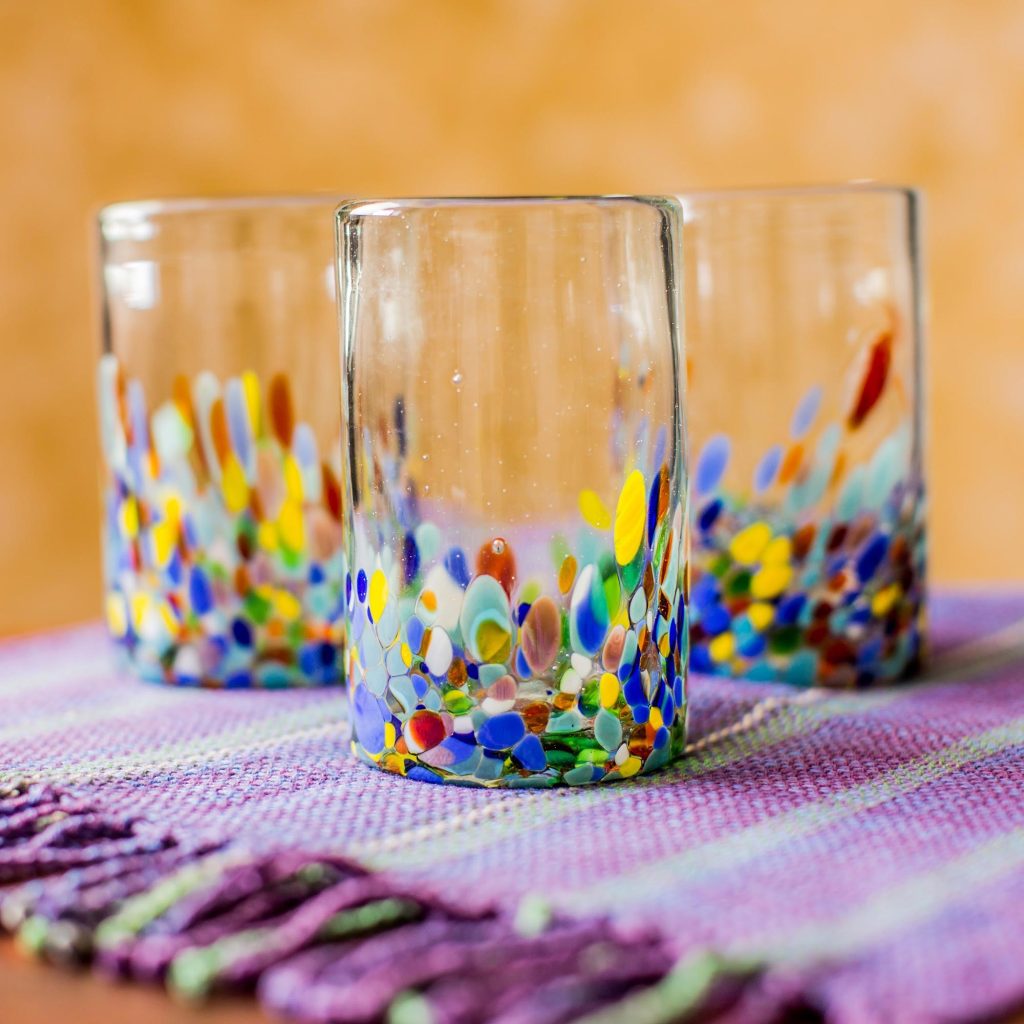 Add these beautiful handblown recycled glass tumblers to a set of handcrafted wood coasters and you have a complete gift that will brighten up any party or a cozy breakfast for two for the happy couple. How can you not smile just looking at these confetti tumblers, perfect for a favorite beverage morning, noon or night?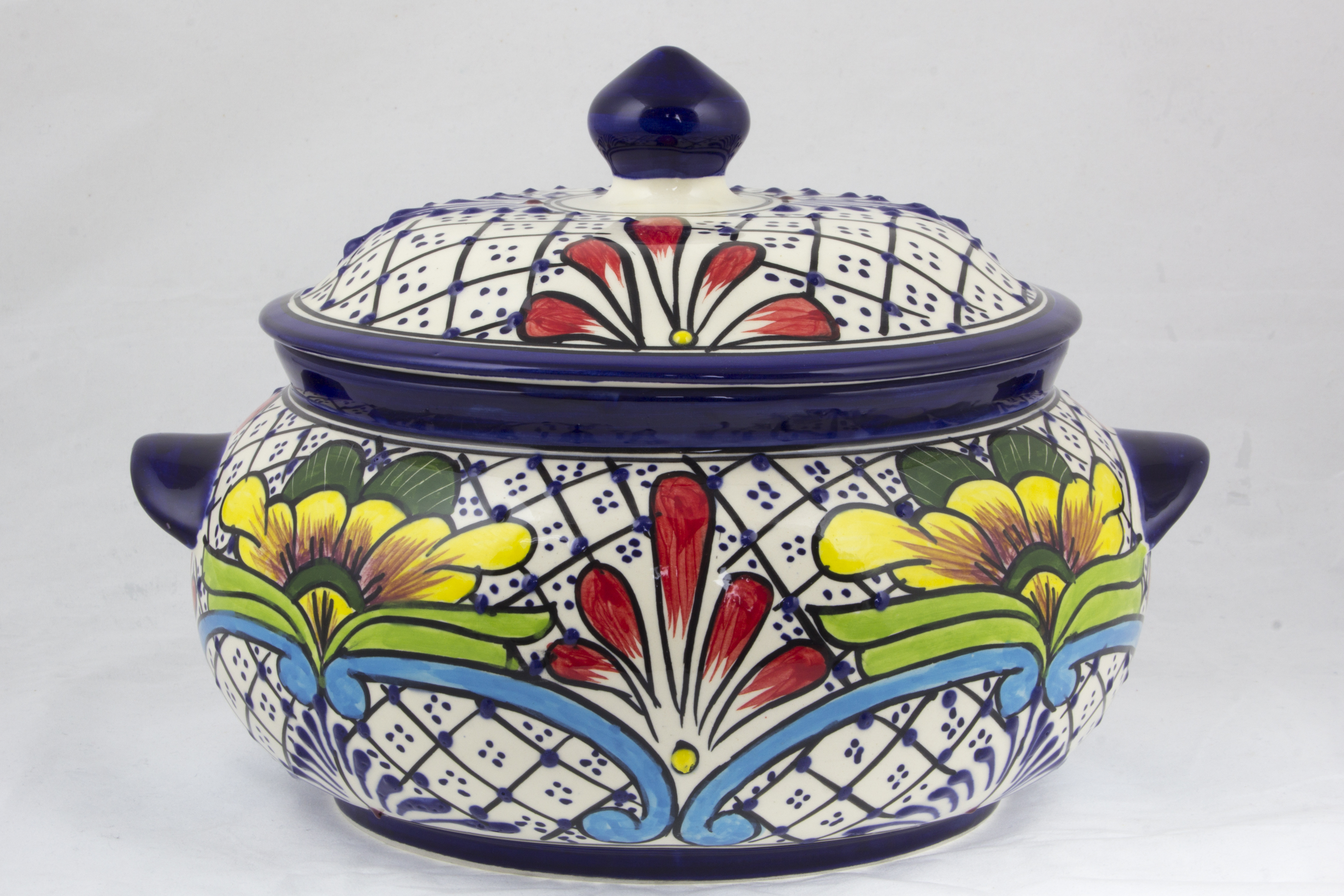 For a gift that is a bit more substantial, this is a perfect way to bring joy into every day. One can't help but feel happy when serving those you love with a ceramic serving dish that's so colorful and bright,  not to mention, the important details have been taken care of too.  Not only handcrafted ceramic, the bowl is also microwave and dishwasher-safe.  That means there's no need to spend more time than necessary in the kitchen, not when you could be cuddling on the couch reminiscing about the wedding day!
Now, as the title of this post is Wedding Gifts Galore, we want to give you even more ideas and options to choose from. Let's move the budget up to $50-$100 and see what incredible things are still in store for us!
Gifts Under $100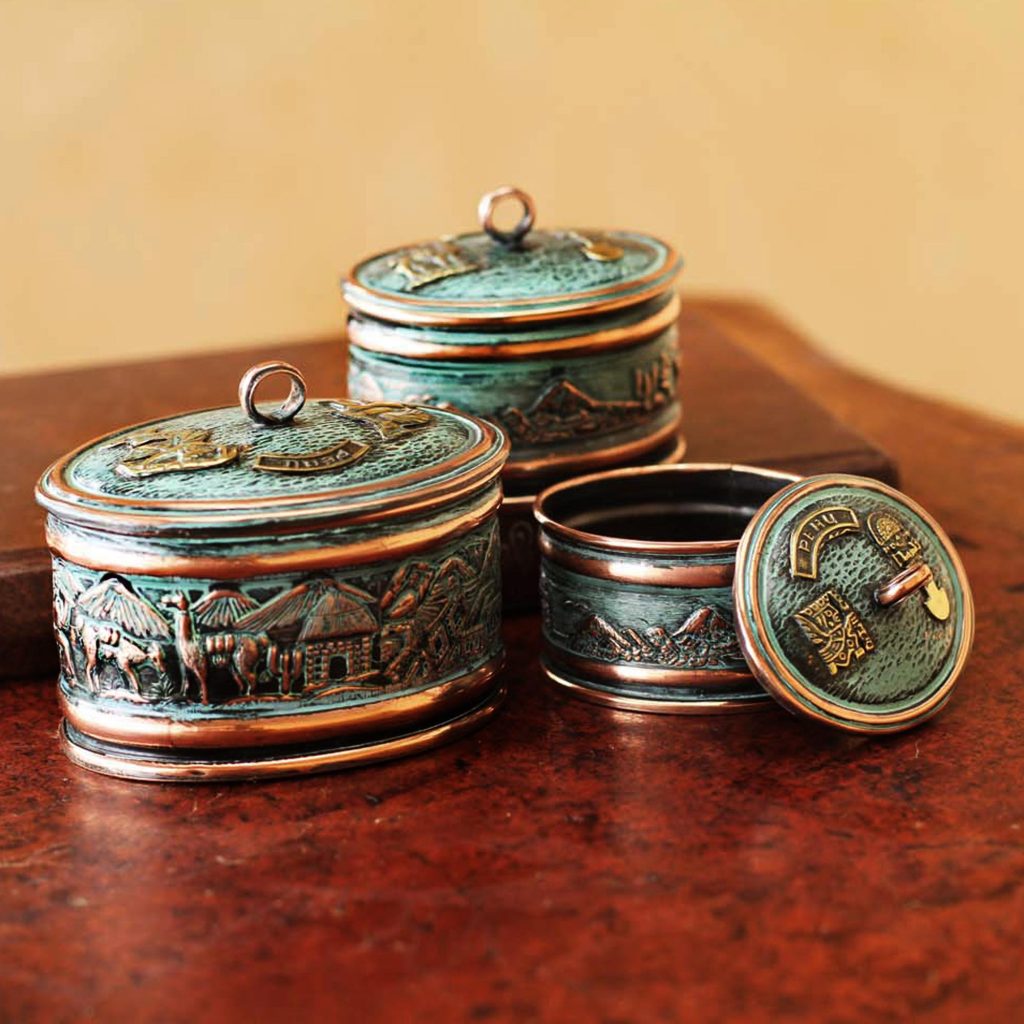 Everyone has those special trinkets and memorabilia that they tuck away in special places.  This set of three copper and bronze decorative boxes definitely do the trick!  All of the couple's special memories will be safe here.  Whether it is one bloom kept from the wedding bouquet, or granddad's cufflinks or the little note the groom snuck to the bride right before she walked down the aisle. This set can even be gift-wrapped so all you have to do is get yourself to the wedding on time!
Whether to enjoy a relaxing glass of wine after a hard day, fresh squeezed orange juice with breakfast, or as a delicate container for a favorite dessert, the happy couple can never have too many glass goblets to choose from! These come in a range of colors, and there are endless styles of handblown wine glasses to fit your budget and personal taste.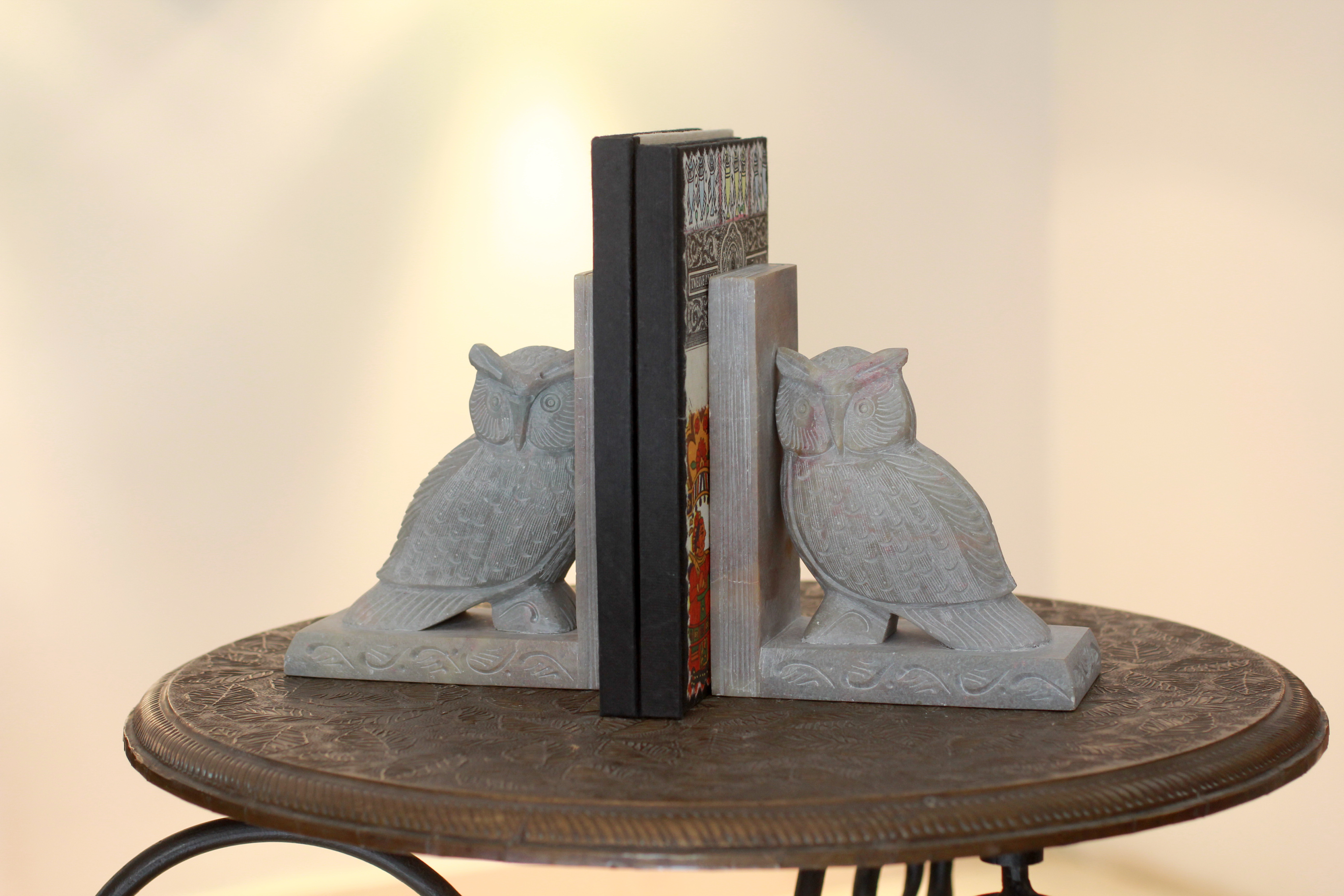 A substantial and weighty gift (literally! These bookends weigh in at nearly 8 pounds!) this intricately carved soapstone pair are perfect for bracketing favorite novels, or for the wedding album and guest book which the wedding pair may never want to be too far away. You can bet they will be asked over and over … "where did you get those gorgeous bookends?" as they lovingly carry them from home to home, and pass them down through the generations.
If owls aren't your thing, you can find everything from elephants to frogs, camels to turtles and orangutans to lions in our animal-themed collection of bookends. Of course, we have an entire selection of bookends that are handcrafted and unique … doesn't everyone?
We still have more in store for you!  Let's look at a few more gifts that might tick off all the checkboxes for when you need for the special gift!
Premium Wedding Gifts They Won't Forget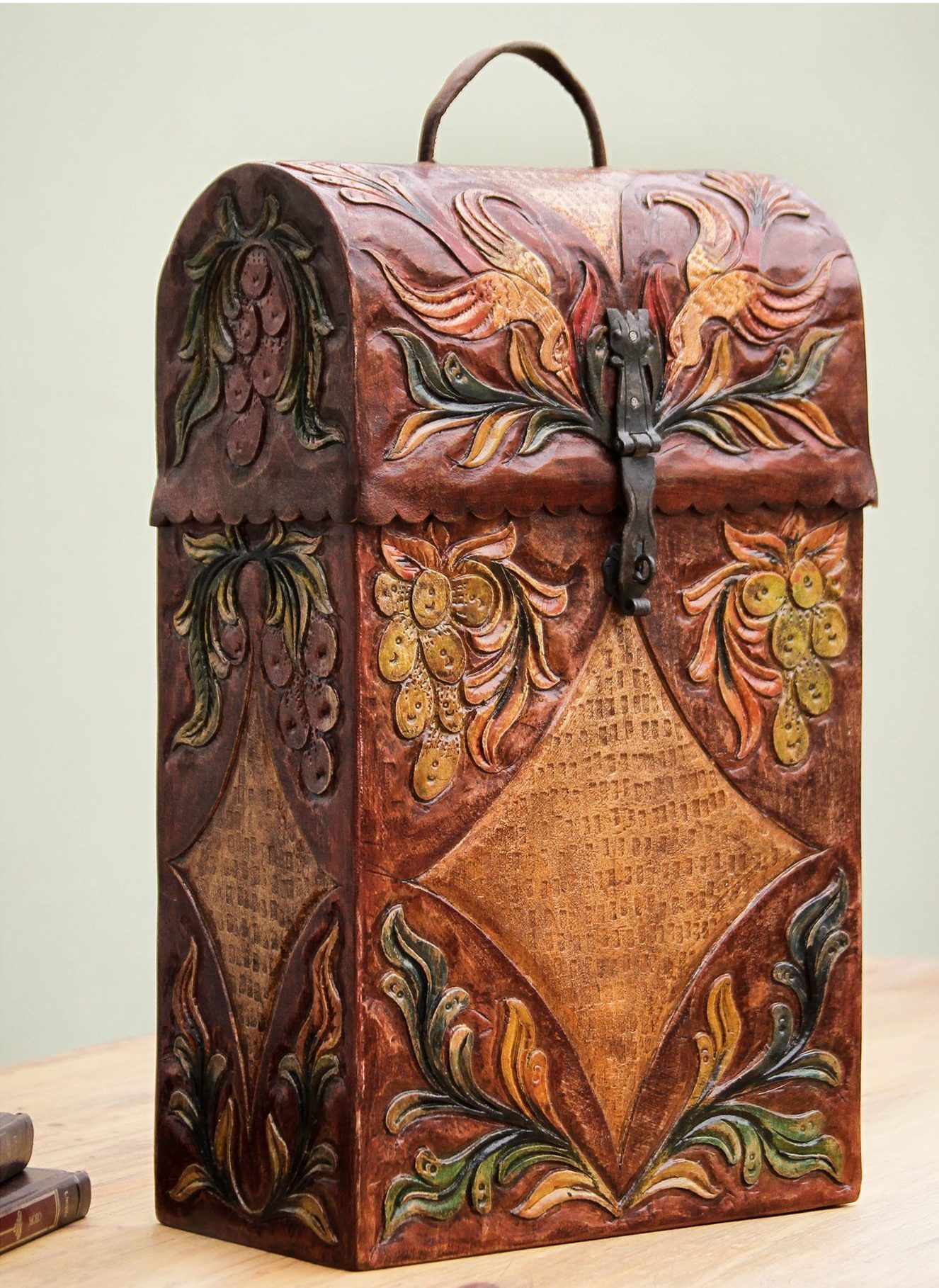 This is a real beauty and one of my personal favorites. The combination of hand-tooled leather, wrought iron and wood provide a traditional old-world charm that you just can't pass up. Your bride and groom will never forget the person who gifted them with this beautiful wine case – perfectly styled for two of their favorite vintages – and who knows, they may even invite you to share a glass, or bottle… or two.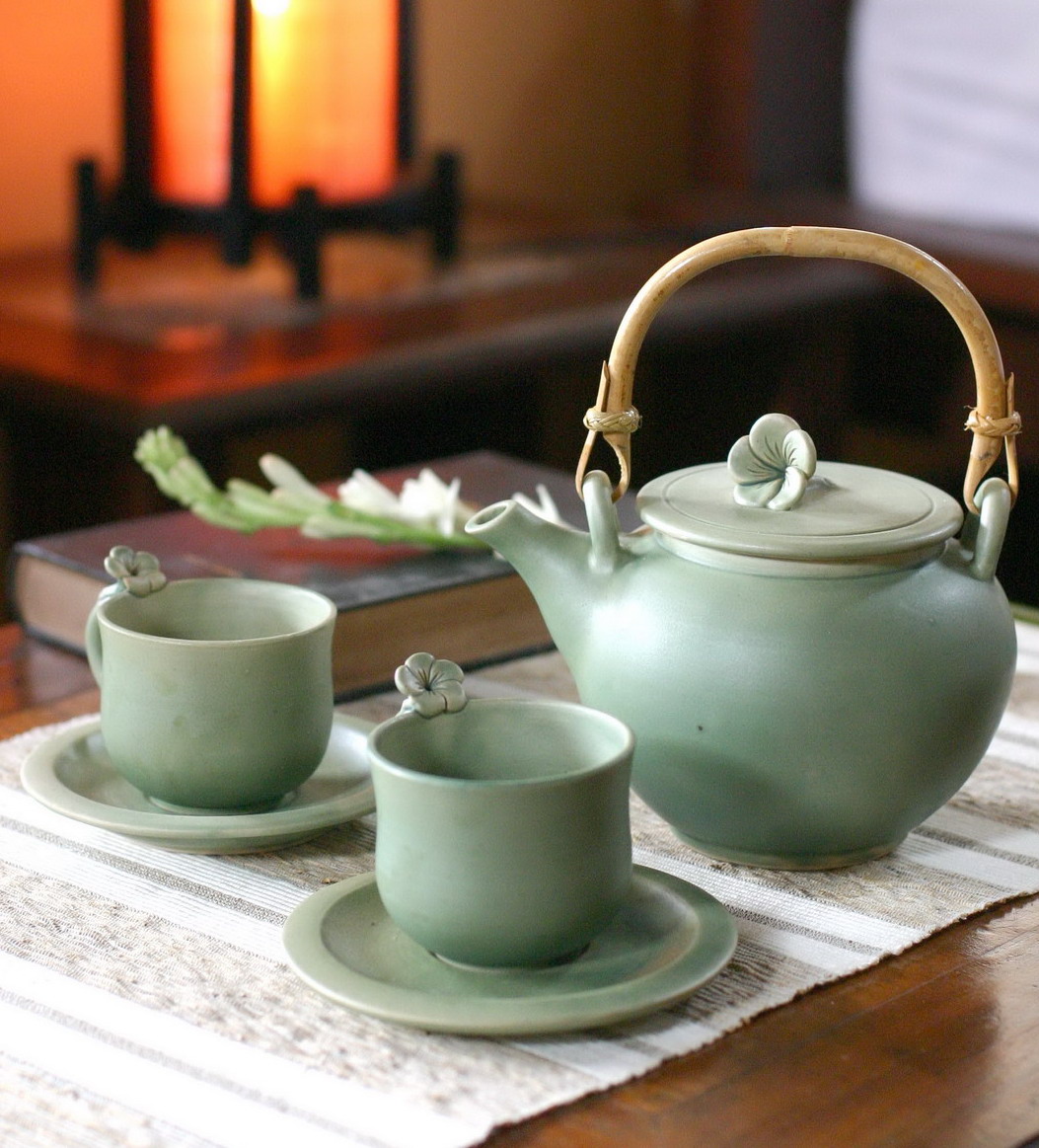 The ritual of a perfect cup of tea is sacred, and even if the newly married couple isn't devoted to specific leaves, blends or brewing practices, this tea set will make it special regardless.  A reminder to slow down and savor the moment.  This set will become a reason to connect, share, and cherish time together.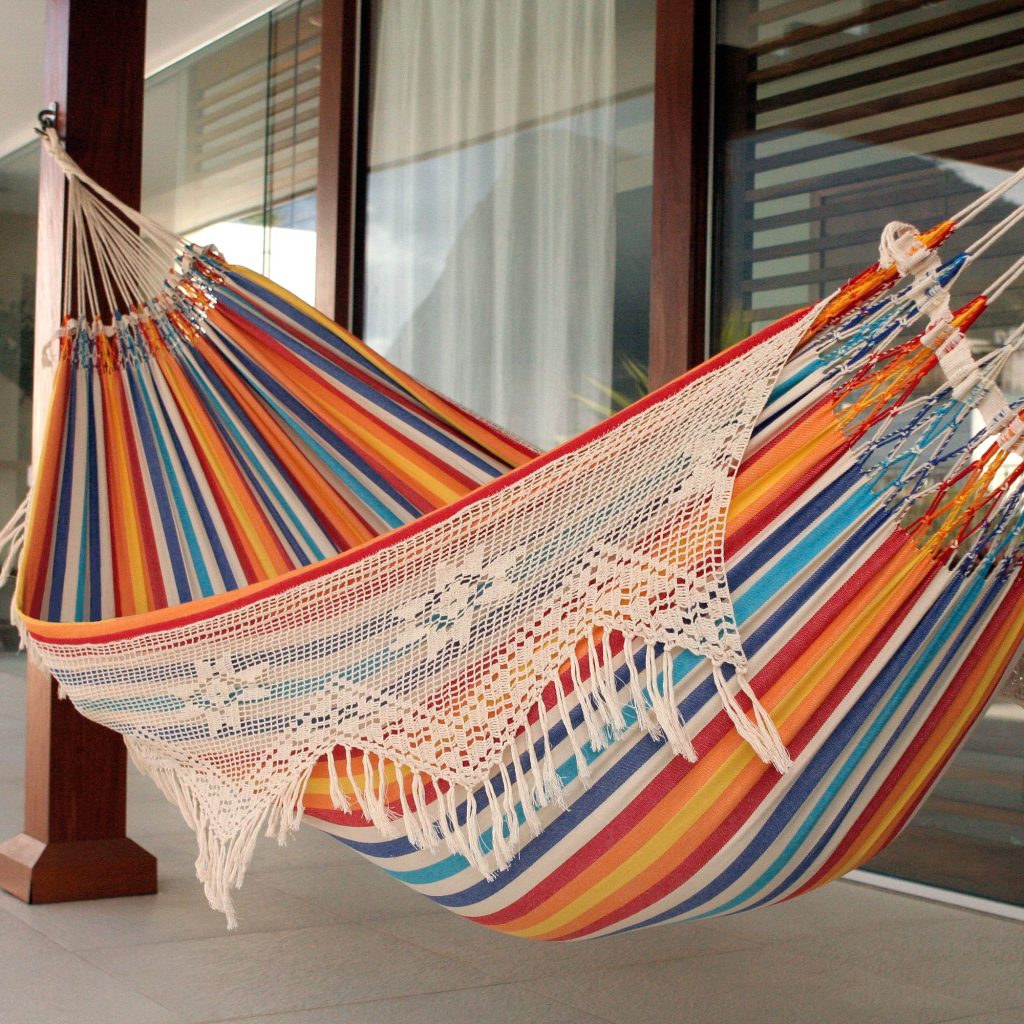 What could be better than spending a lazy Sunday afternoon all curled up together on this roomy and cozy colorful hammock for two! The bride and groom will have many sweet dreams together as the sun goes down on another fantastic day!  A vacation in their own backyard or covered deck, icy drinks nearby … careful, don't wake the happy couple!
We have so many gift options here at NOVICA, I could go on and on and on! I hope you were able to find something that delighted you, and if not please keep browsing. There are thousands of perfect selections and I know you'll find the exact right one.
As they build their life together, the gift you give will remind them of their special day.  It will also let them know how much they mean to you.  It couldn't be more important to us to help you make the exact right choice.
Rate this post:
[Total:

0

Average:

0

]