My first anniversary isn't until April, but I'm a big planner and always like to be prepared well in advance.  The traditional gift to commemorate one year of marriage is paper and that offers up a wide variety of options.  Stationary, photographs or paintings, and notebooks or journals are all popular and perfectly acceptable.
My husband and I both love the water and are also in need of things to hang on our bare walls, so a photo print of a lake or beach scene would be perfect.  Though we haven't been to Rio de Janeiro, we could still appreciate the beauty of its scenery!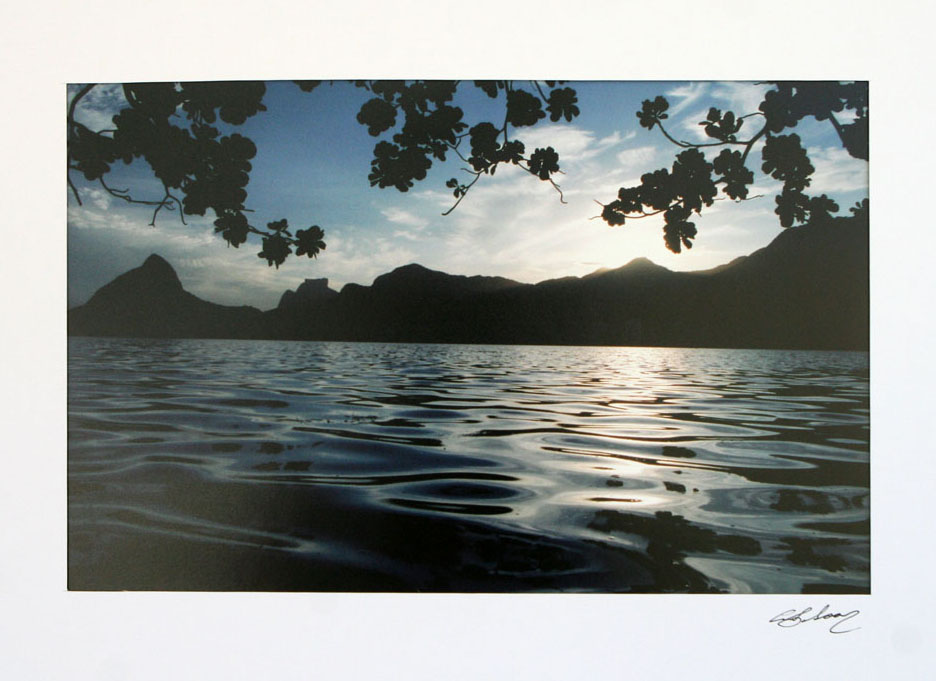 I haven't kept a journal in ages but I'd very much like to take it up again.  College-ruled notebooks have worn out their welcome in my home so I'd love a pretty book that was special for journaling.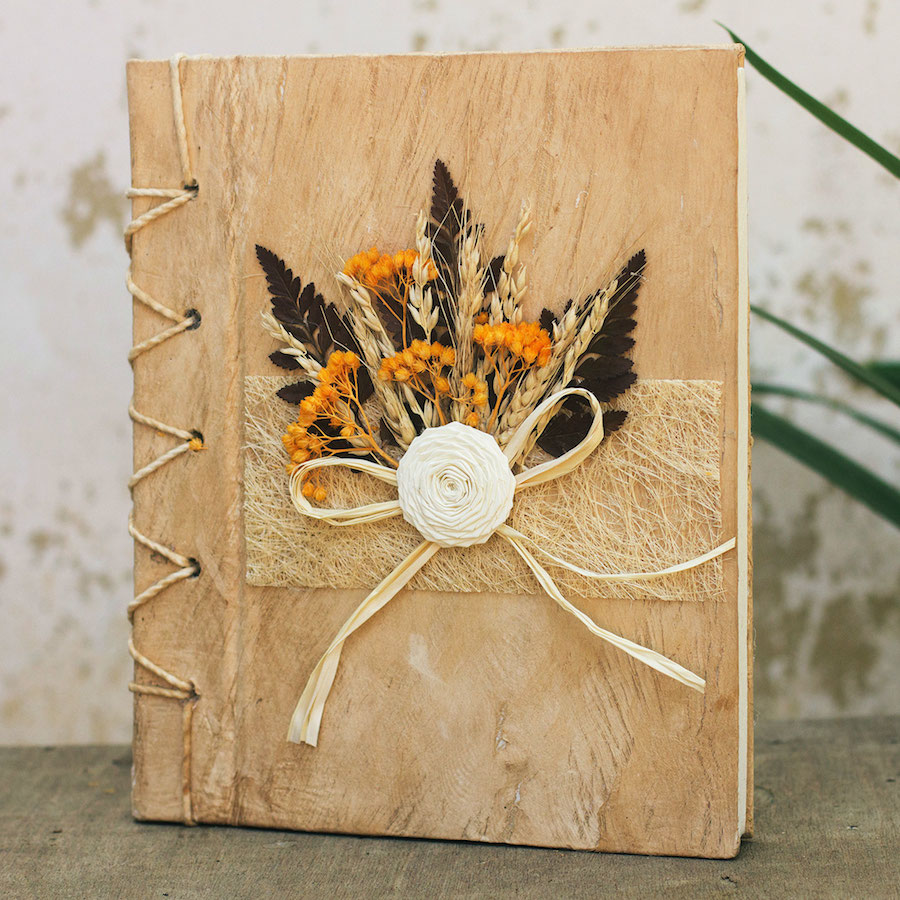 A very unique and exciting idea for a first anniversary gift makes use of recycled paper.  You can find bowls, jewelry, or even coasters made from paper that has already served one purpose.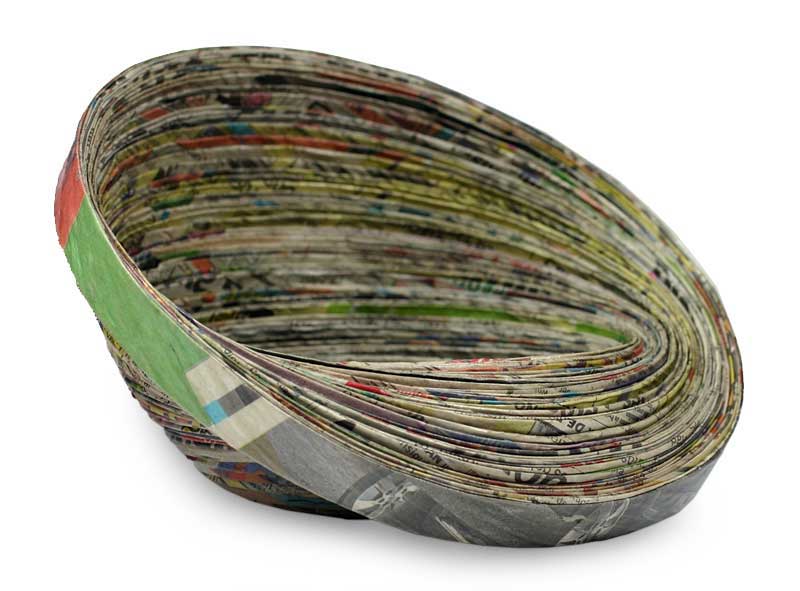 The bowl above could be used for many things, from holding keys or candy to simply gracing a table or countertop as a centerpiece–it's certainly beautiful and interesting enough to do so!  The hot pads or trivets below would be very useful to a home cook. Though they're fancy enough to save for dinner parties or special occasions, I'd be inclined to feature them every single day!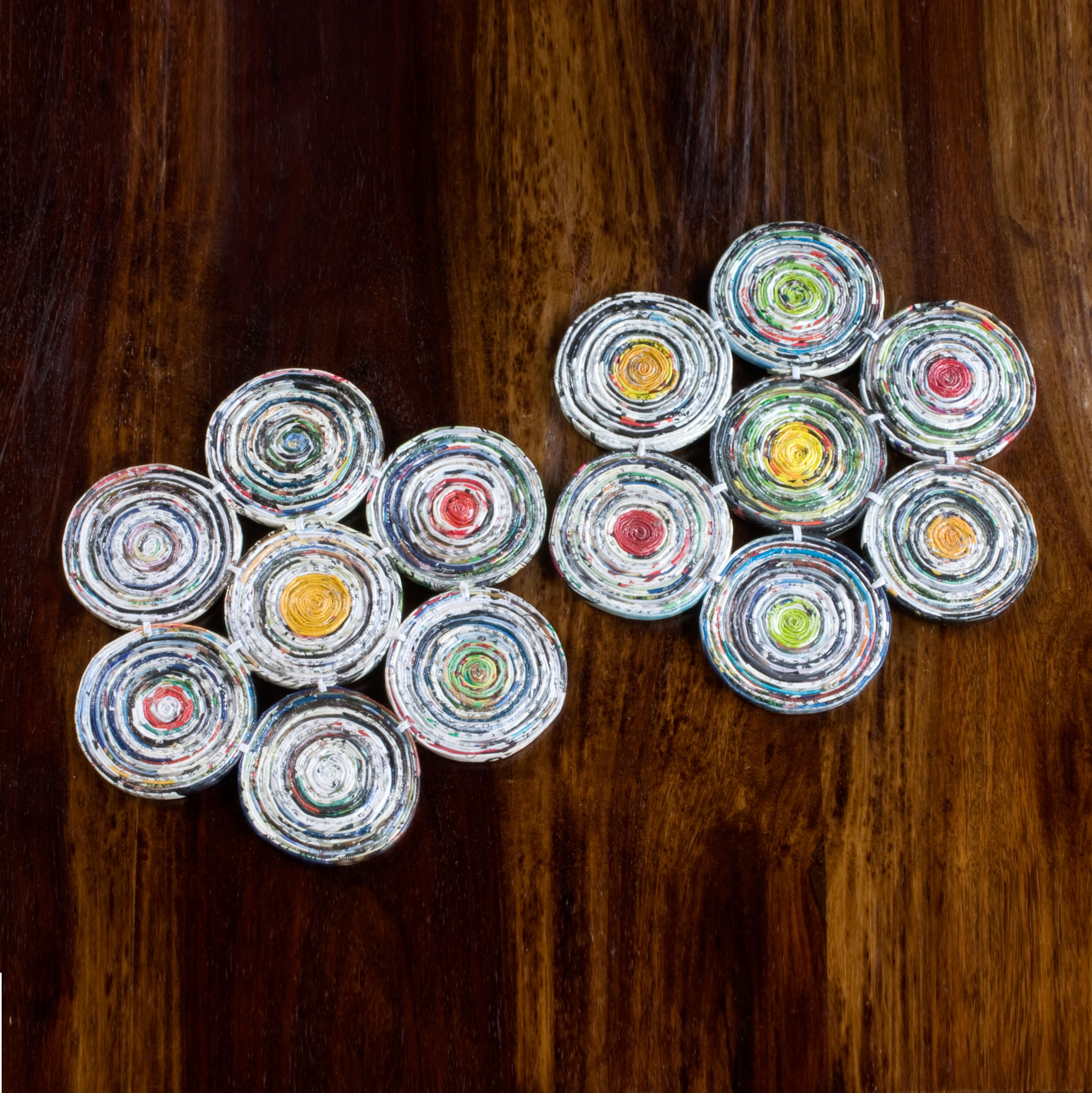 Recycled paper can be used to make stunning, one-of-a-kind jewelry.  This necklace is composed of recycled paper beads handcrafted with macramé techniques.  The artist hopes the lovely piece will evoke hopes for a bright future!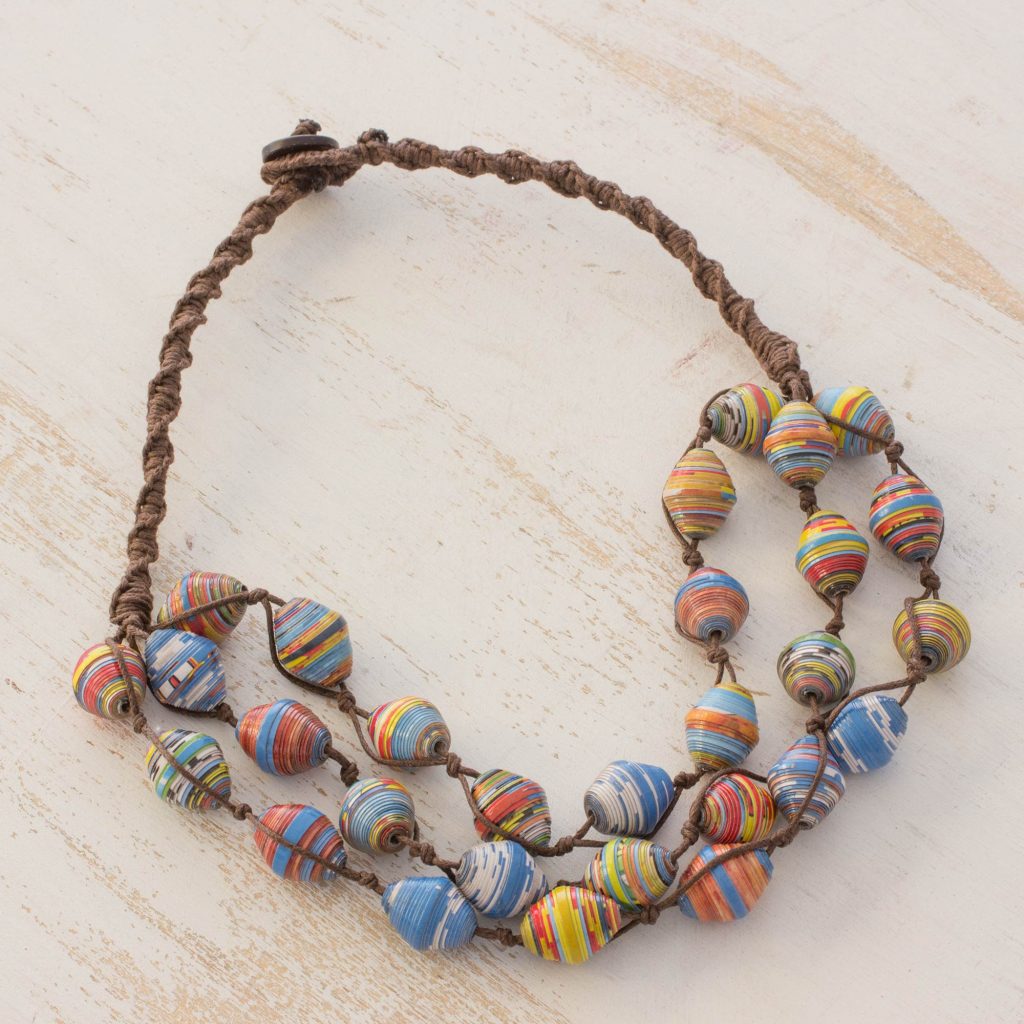 A more modern idea for a first anniversary is the gift of a clock. This can be a very useful and exciting present if you can find the right one!  The clock shown below has a name appropriate for an anniversary–"To The Future."  I've certainly never seen anything like it but find it immensely fascinating!
Maybe you're the kind of person who doesn't give a hoot about tradition, and in that case, the possibilities are endless!  You can get your husband of one year anything from a marble chess set to some cool cufflinks like the ones below, which are made out of Indian elm wood: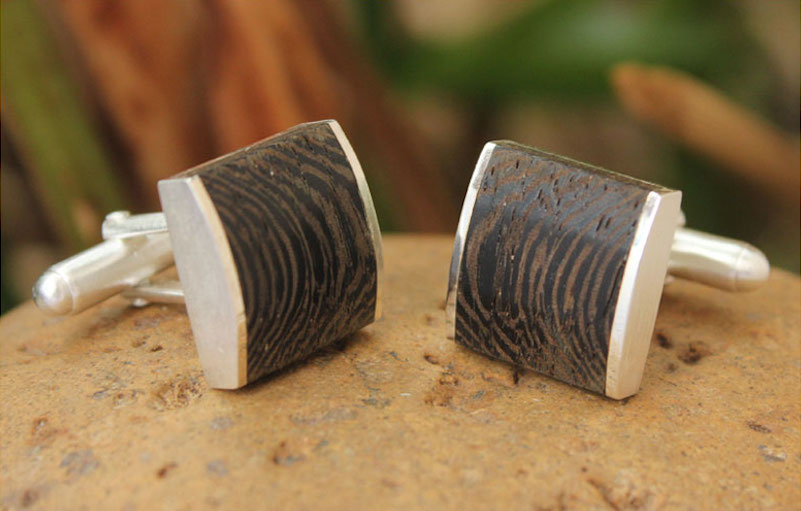 One idea for a gift that works for equally for either husband or wife is a romantic wooden sculpture. Every time either of you look at it, you'll be reminded of your love for each other and excited to take on another year together!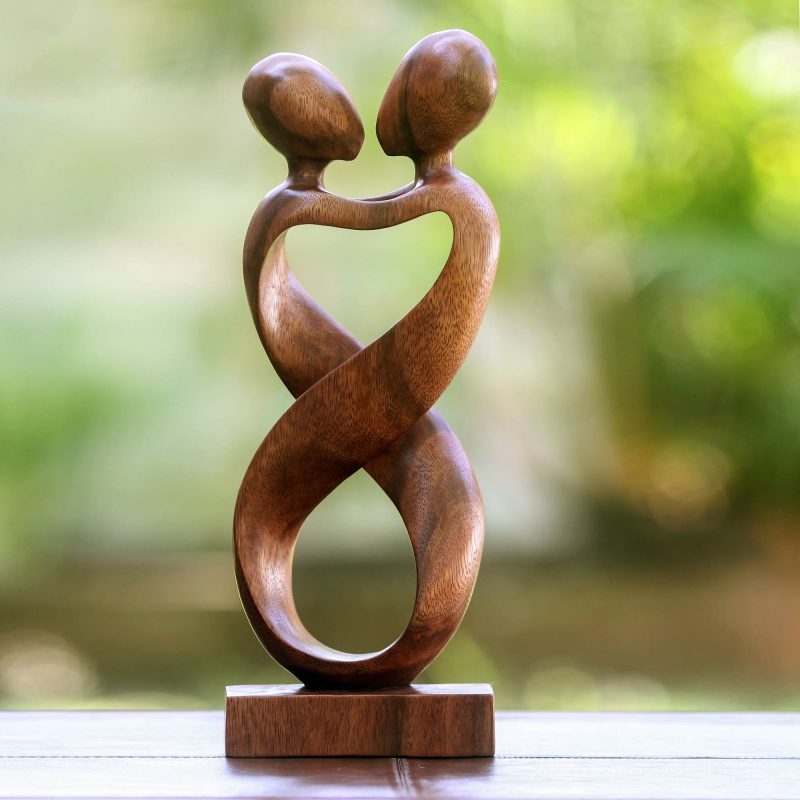 Happy Anniversary!
Rate this post:
[Total:

0

Average:

0

]