Adding wall art to your home will make your space a more enjoyable to the living area. I appreciate bringing wall art into my home because it brings joy to me. I am passionate about Art, I believe it can bring happiness to the world. Art can be easily added to any home by adding mirrors, wall tapestries, wood panels, and metalwork.
A simple way to add art to your home is by adding a mirror. A mirror might not seem like wall art but it is; the frame of a mirror usually has a decorative pattern on it. I would consider adding a mirror in a home's entryway, in a bedroom, or in a bathroom. I love to see wonderfully made mirror frames in a home because it gives the home an elegant look.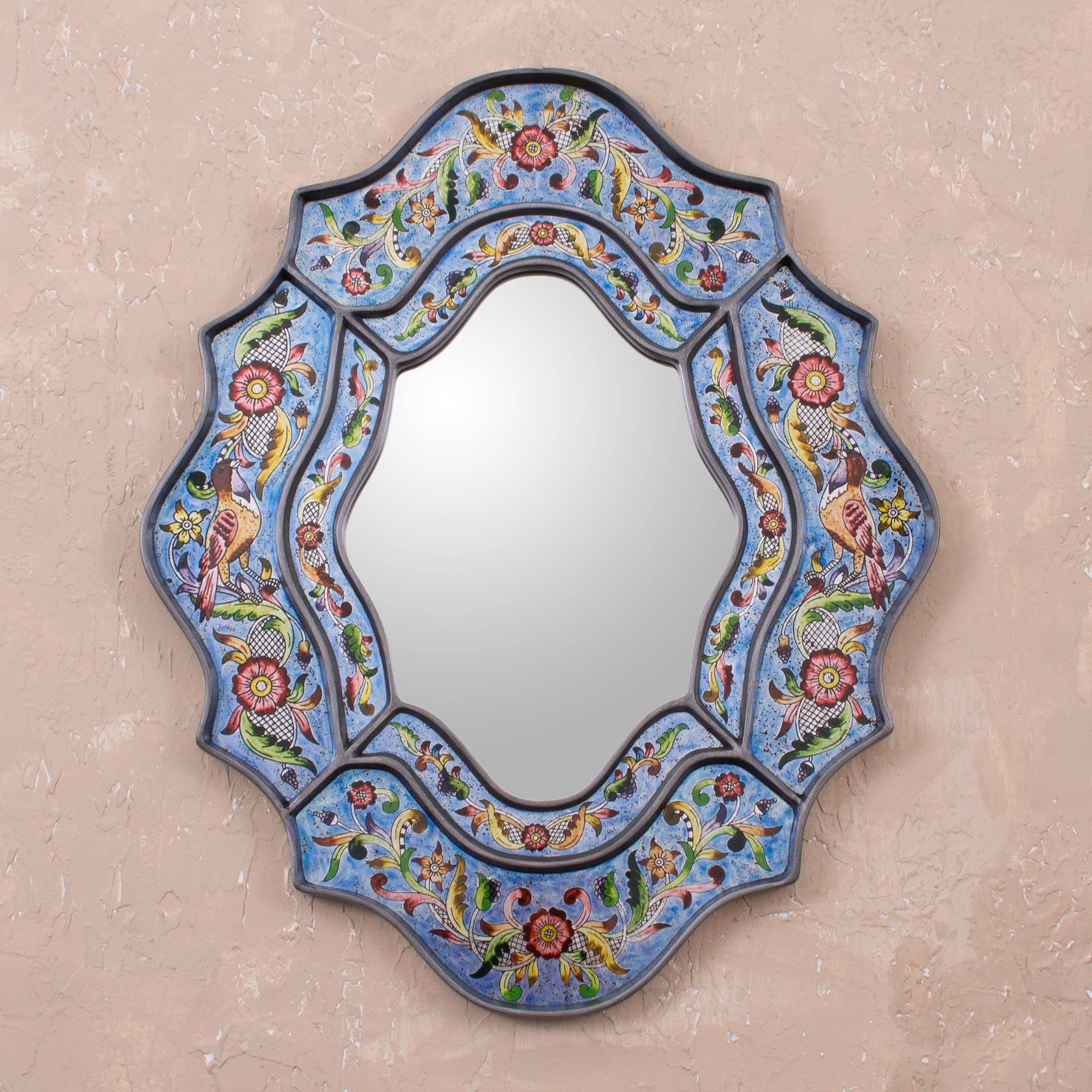 Artisan, Asunta Pelaez handcrafted this mirror called Blue Sky. The frame is adorned with beautiful red flowers and birds against the ethereal blue background. I appreciate this work of art because the frame is created by hand painting on the reverse side of the glass. The flow of the birds and flowers gives an elegant and graceful style to this wall art, reminding me of how beautiful nature is in the springtime.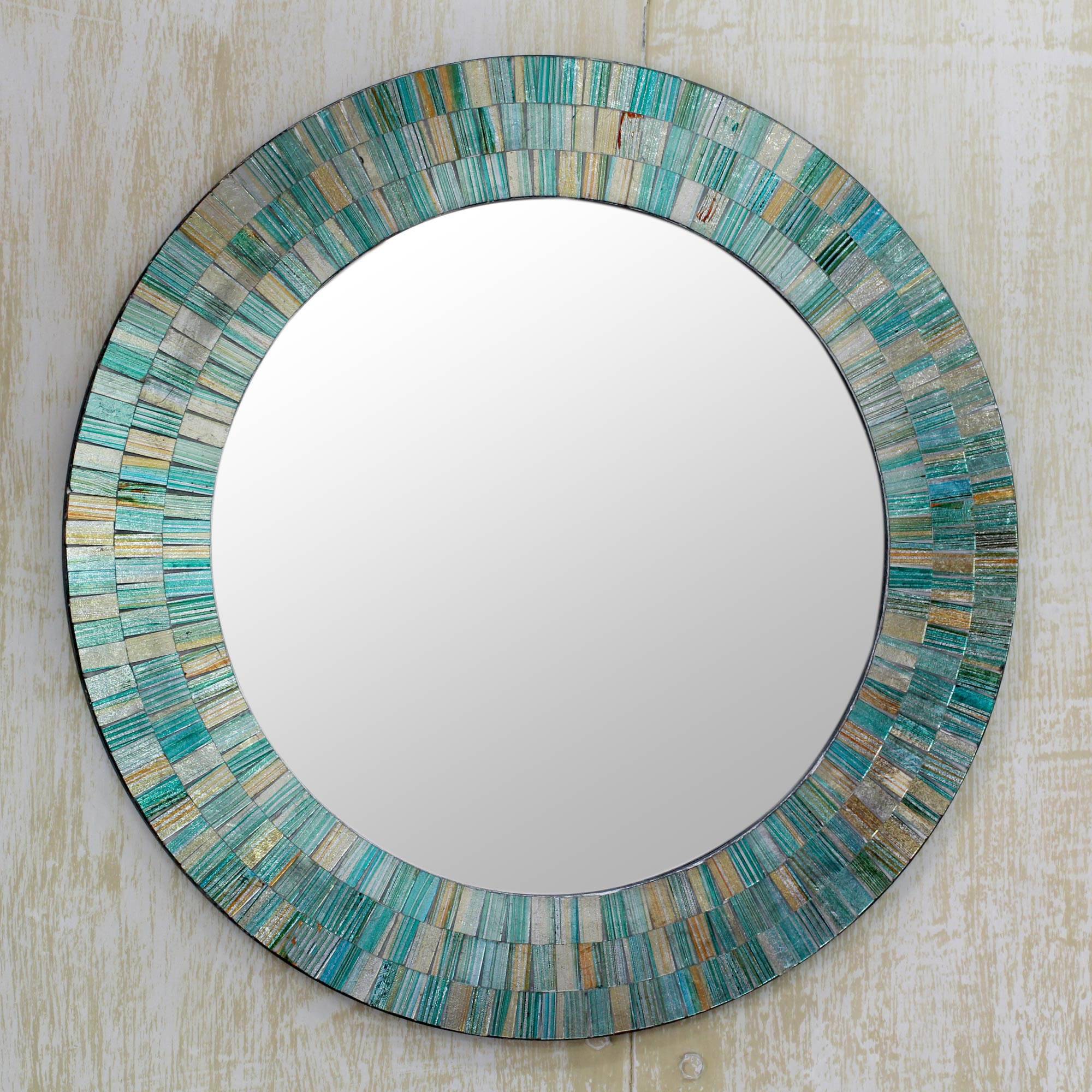 This tranquil circular mirror is astonishing. I love the fresh aqua hue patterned around the mirror's frame. The green color is very calming to me and I appreciate its simplicity. The frame is made of myriad glass tiles on a wood base. Artisan, Kamal from India created this mirror. I could see this mirror in a bathroom because of the calming aqua color.
Wall tapestries are an amazing alternative to the traditional canvas painting as wall art. They would look amazing anywhere in a home, but I would add a tapestry in an area of the home where it would be enjoyed every day, such as a living room, a dining room, or a bedroom.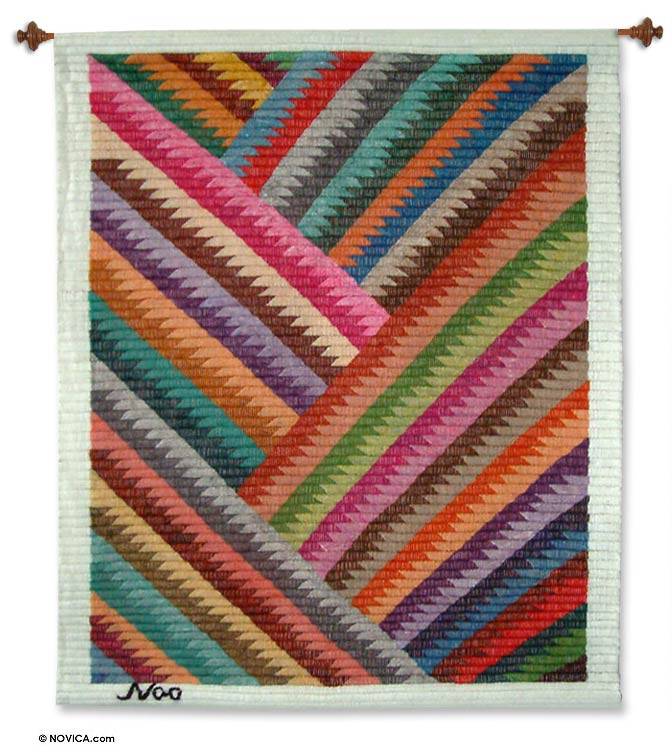 Nilda Amaro is the artisan that created this gorgeous ZigZag Rainbow wool tapestry. The bright rainbow hues throughout the tapestry represent palm fronds and jungle ferns from the Amazon rainforest. The pattern is beautifully done and I appreciate the meaning behind this fascinating tapestry. This particular tapestry would look great above a fireplace mantel and bring a colorful touch to any home.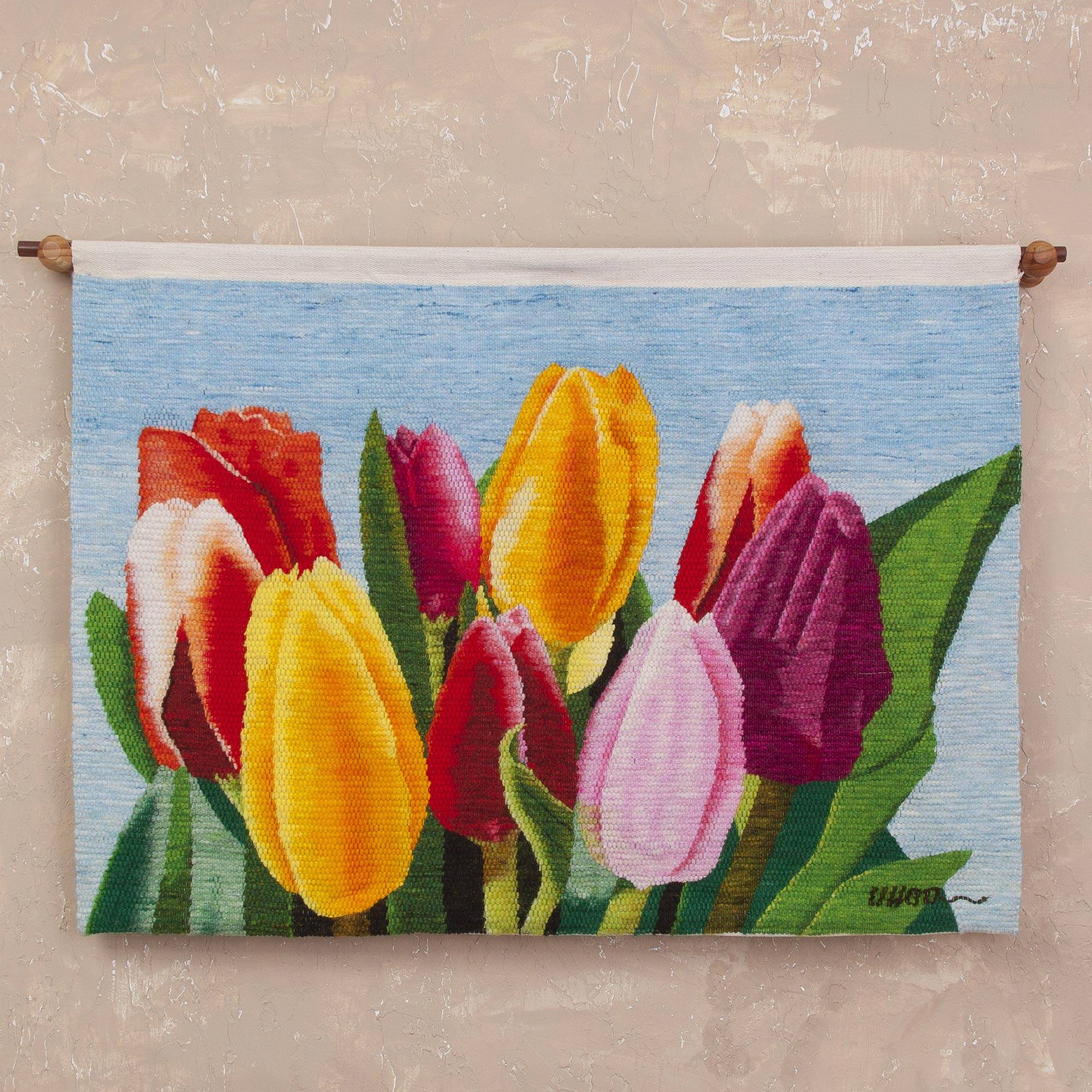 A beautiful art piece called Enchanted Tulips can bring nature inside the house.  This wonderful artwork is hand-woven by the Ulloa Family of Peru. A bouquet of tulips ranging from pink, yellow, fuchsia, and red bloom on this tapestry.  Adding artwork to a home that depicts an image of something from nature can bring peaceful vibes and a feeling of relaxation to many people.
Metalwork Art
Another great alternative to the traditional canvas painting artwork is metalwork art. Metalwork is an interesting form of wall art that many people can use to decorate a home. I admire the three-dimensional aspect of metalwork art as it makes it seem like its alive in a way. These works of art are intriguing to the eye.
Marco Florindez created this artwork called Evolution. He says, "the spiral symbolizes the passing of time or the duration of natural life." He was inspired to create this piece from a symbol from the Chavin culture. This original art piece has a beautiful meaning behind it.
Artisan, J. Blas from Mexico made this stunning piece of metalwork art. This floral artwork looks stunning to me, I love the bright yellow color of the petals. Flowers as an element in artwork can bring a joyful atmosphere to any home.
Wood Wall Panels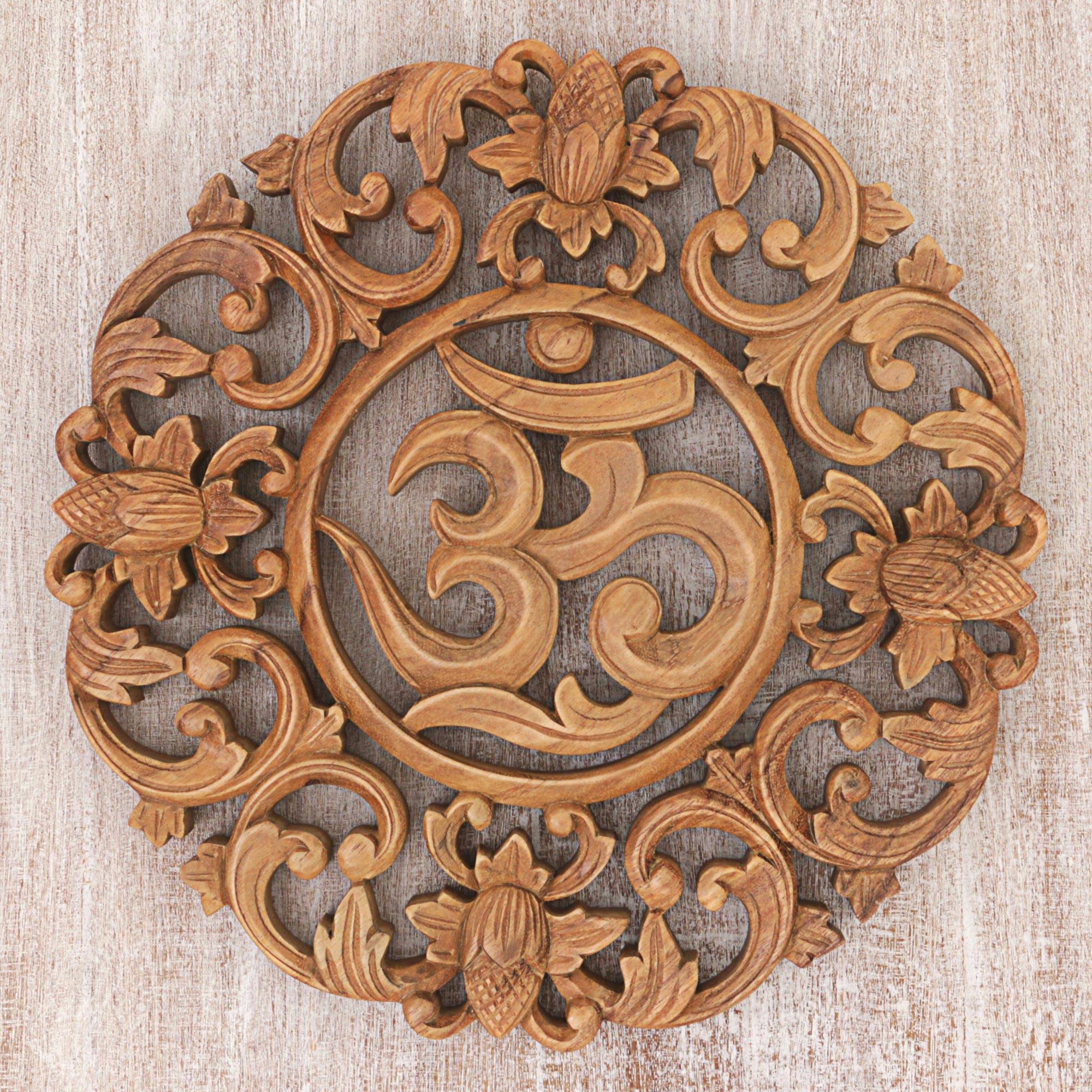 Wall panels carved from wood can display floral motifs, animal scenes, religious icons, and many other themes. Choosing a wood panel can add a truly personal ambiance to your home. This beautiful 'Floral Om' piece is the creation of artisan, Made Mulyani.
Masks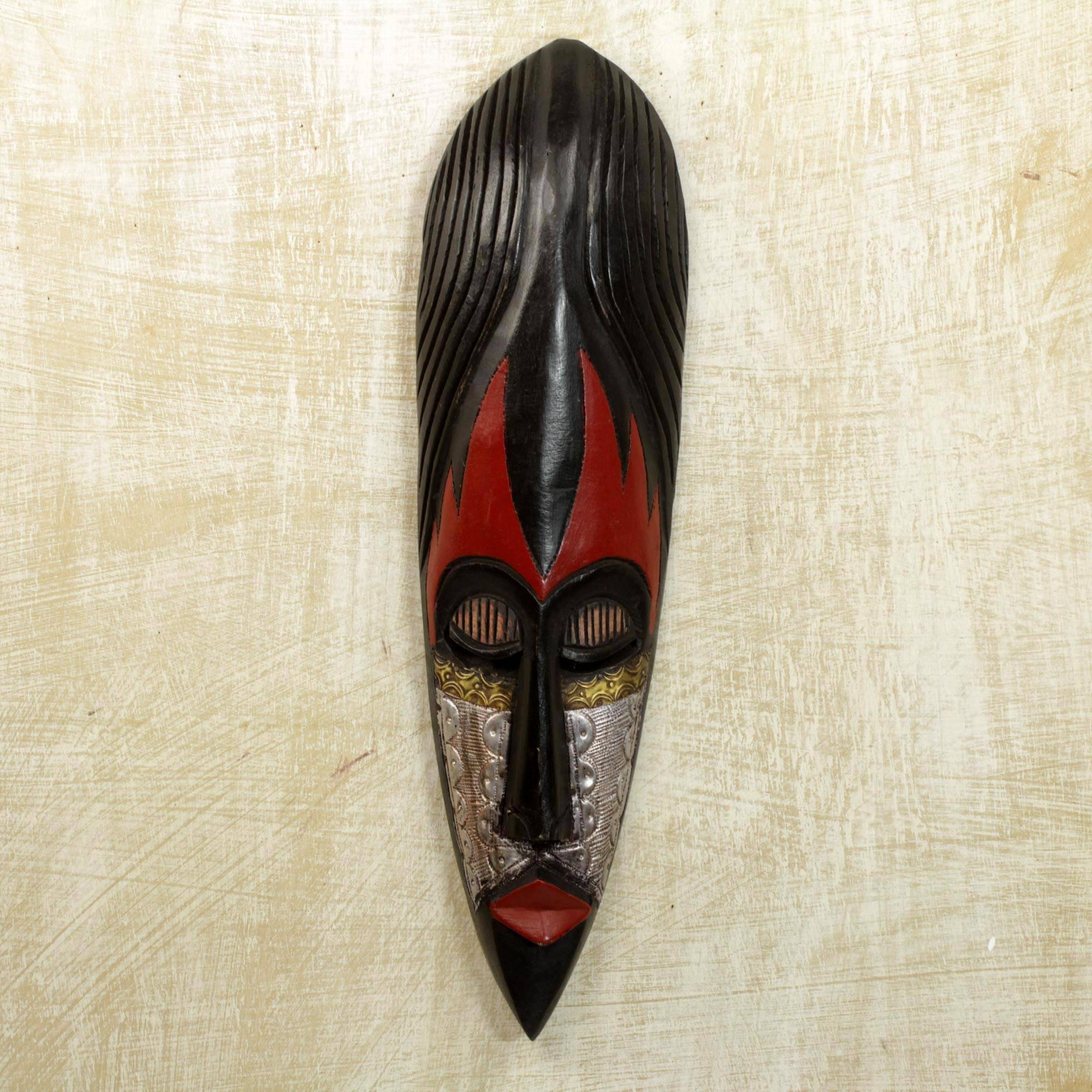 Masks are a form of wall art that can add depth to home decor. They can express cultural heritage, add unusual beauty and bring an element of wonder to interior design. This awe-inspiring piece is titled, 'Fulani Maiden' and is the work of master carver, Abdul Aziz Mohamadu.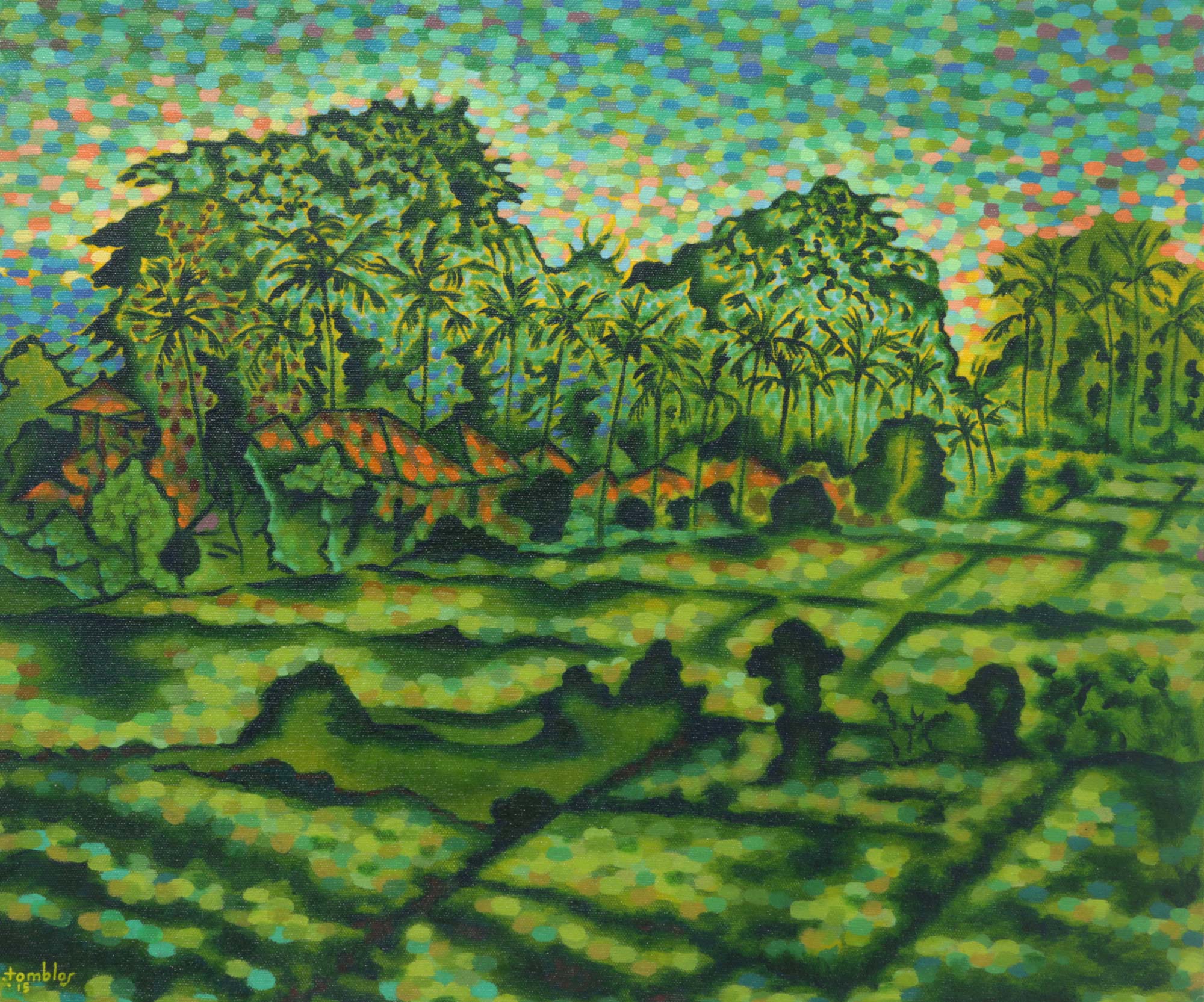 Paintings are probably the most obvious form of wall art but not one to be overlooked. Paintings have such a wide variety of styles that it's easy to express your personal flair through your choices. The glorious landscape above is an oil painting in the pointillist style by artist, Nyomen Tomblos.
To see more stunning wall art check out NOVICA'S collection of unique wall art pieces for your home, and know that every item is the creation of an artisan from a remote area of the world whose life has been uplifted through your help.
Rate this post:
[Total:

0

Average:

0

]