Help is here for finding that perfect Mother's Day gift for Mom!  Trust me! I'm a professional. I have a mom. Had her for 58 years; hence 'professional.'
Every year it seems to get harder and harder to find the perfect gift for my mother, even with 50 years of experience. You would think I'd have this down pat. I am taking into account that my first 8 years of existence don't count because frankly, my presence was the best gift!  Of course, using that line of thinking I probably owe her two gifts for my entire 15th year, but let's not dwell here. We are shopping for gifts. Gifts for Moms. I'm here with my recommendations to help you navigate the MOM gift category.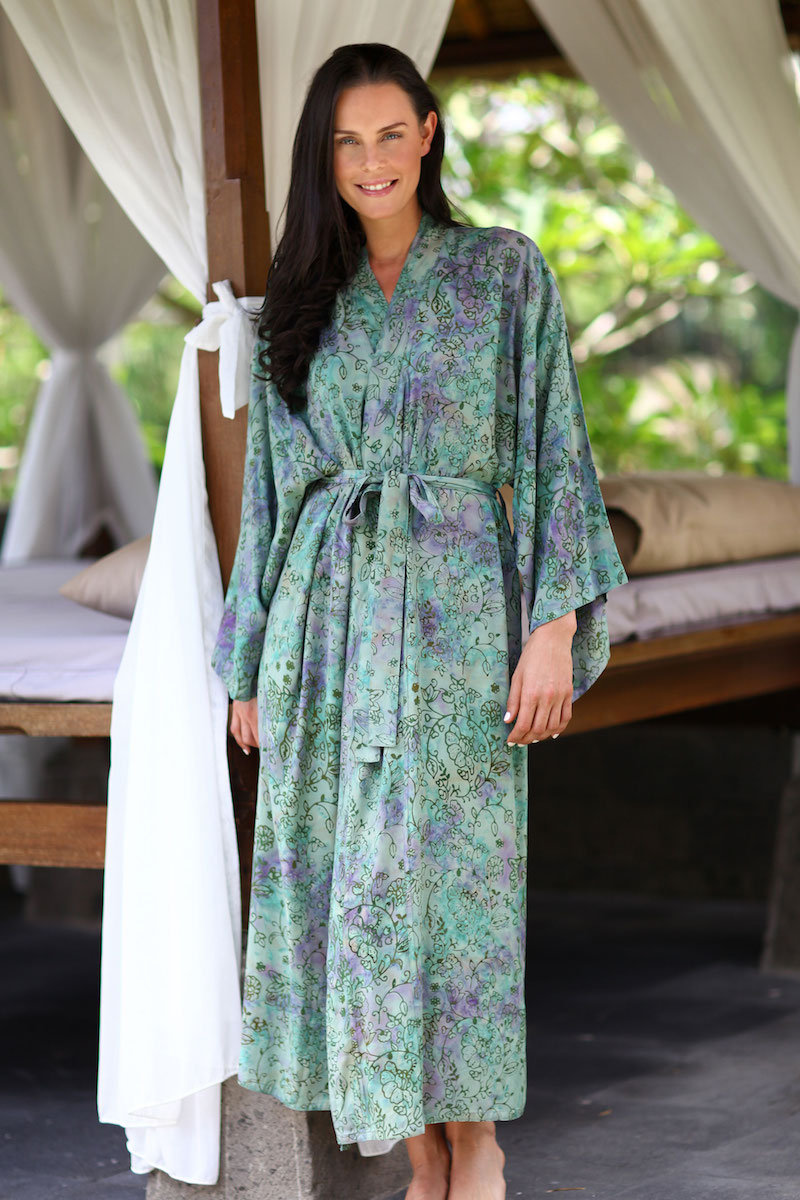 With the help of NOVICA, I have to admit, the daunting gift hunt is much easier! NOVICA provides unique, quality products that have outstanding beauty and craftsmanship, not to mention an extremely easy site to navigate, which helps narrow down to the perfect color, fabric, and even price!
Mom Shopping 101
Knowing that my Mom is always cold I'm leaning toward a sweater, I've found several items that would easily make wonderful gifts, starting with this absolutely amazing, alpaca blend cardigan. The 'Pearl Gray' sweater mixes perfect colors with coconut shell buttons and a soft, wide collar. It's true perfection and I'm totally in love! I can imagine myself (sorry, I meant to say my MOM,) snuggled up inside this sweater.  A sweater this pretty is making me rethink the whole 'mother/daughter matching outfit' thing my Mom wanted to do when I was 8 years old. (Thinking back to the fit I threw at that prospect, I guess I owe her two gifts for my eighth year as well.)
The second sweater that I have my eye on is the 'Steller Blue' 100% alpaca open front cardigan.. I think this sweater has an amazing pop of color in a cool color palette of blue and gray hues.  The texture and the feminine fit with wide lapels that cascade down the front make this sweater perfect for year round wear and one that my Mom would look fantastic in!  If I play my cards right, I might get to borrow this one.  The length and design would make this a perfect travel jacket!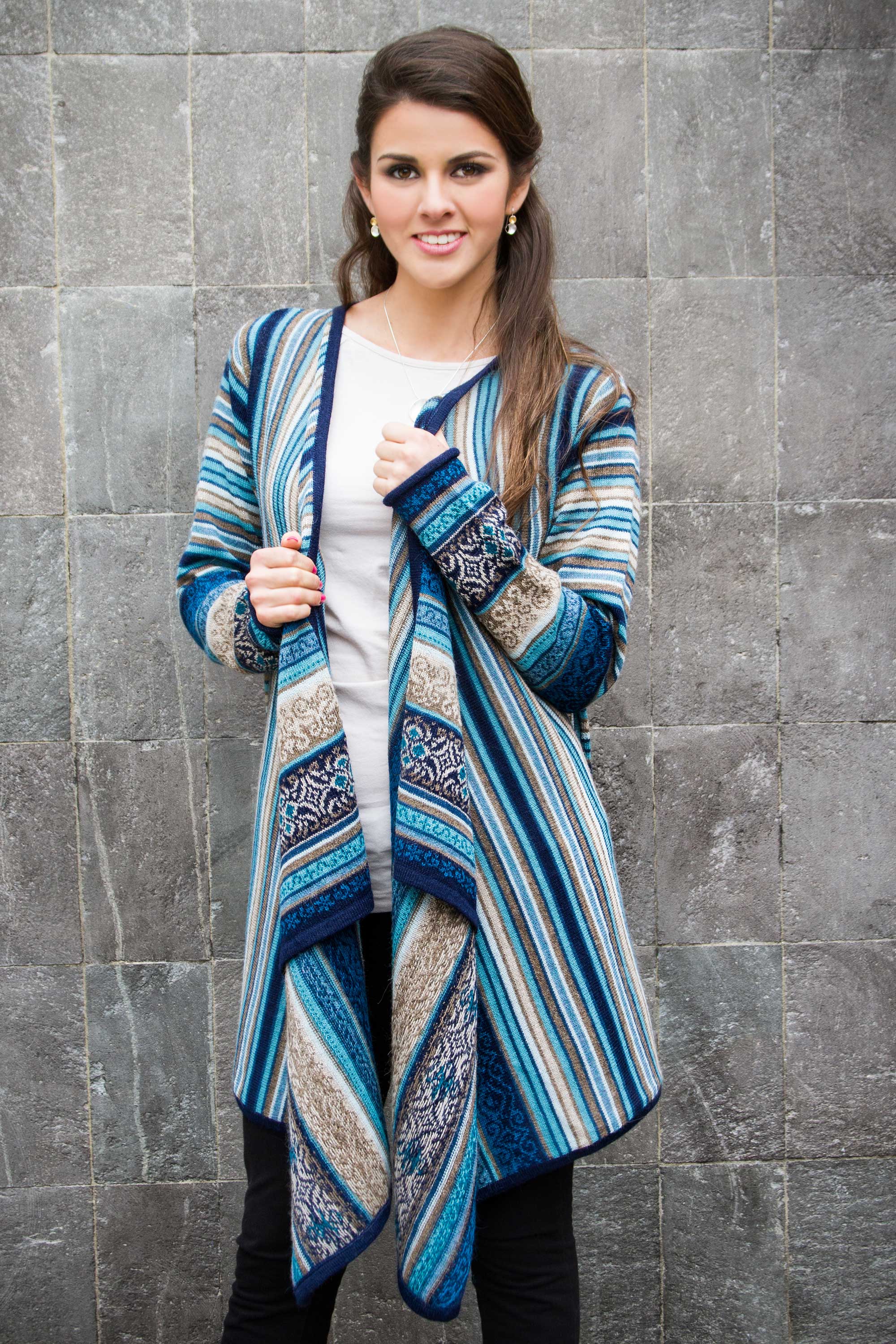 Jewelry.
Is there a woman out there who wouldn't be thrilled with a new, unique piece of jewelry? Jewelry is always a safe gift for all the women in my family! I love NOVICA jewelry because they have the 3 B's: Big, Bold and Beautiful!  The stunning, handmade gold vermeil faceted quartz necklace, 'Modern Charm' has a feminine, classic chain with a 4.5 carat crystalline stone. Oh, so stunning, and very eye-catching!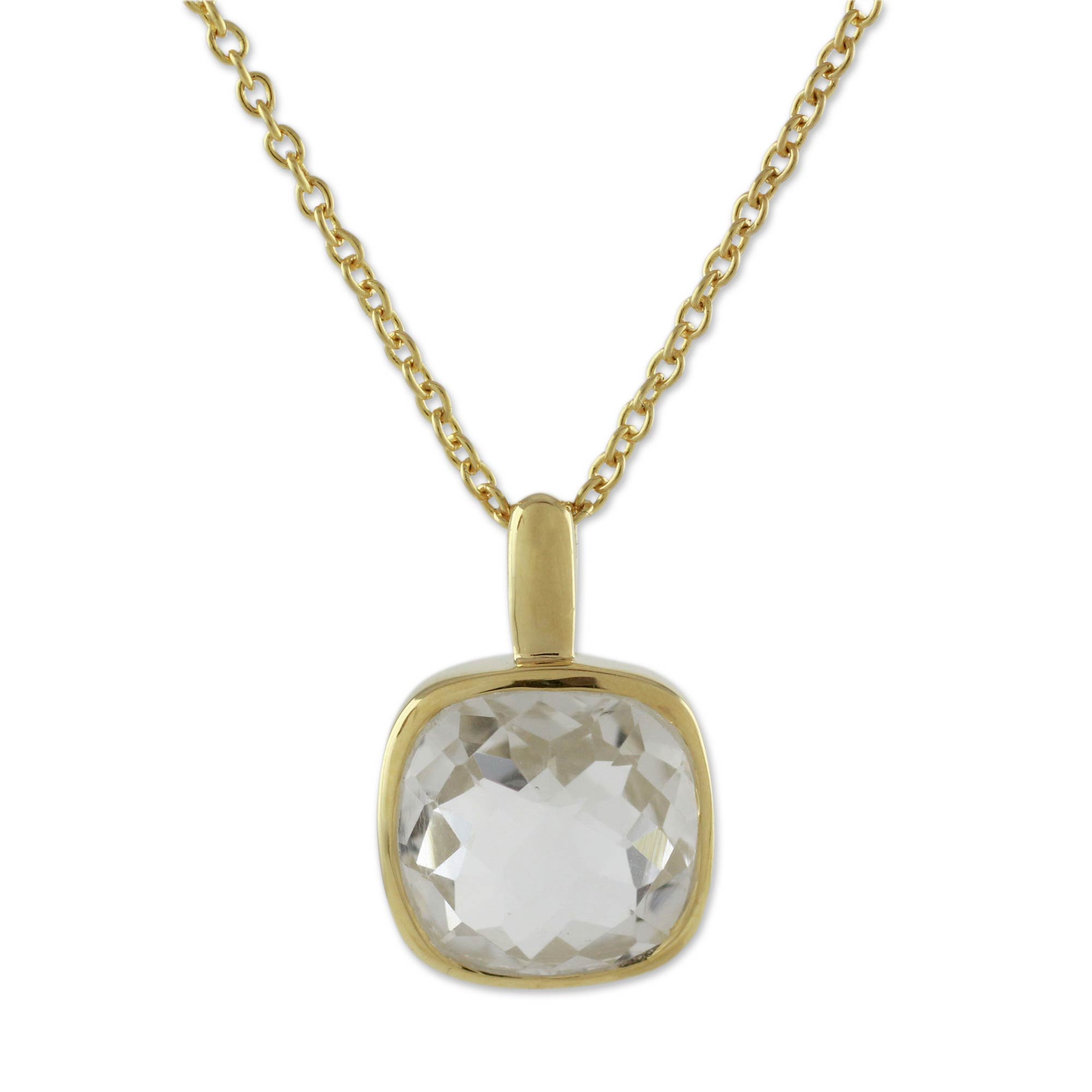 Next up is the collectible Taxco silver chrysocolla cocktail ring, 'Always' and this ring is in ALL ways a show stopper. (Like what I did with the name there?  Ya, me too!) The bold design, the beautiful color of the chrysocolla stone set in .925 sterling silver, well, it's just an overall beautiful look!  There are many fabulous ring choices to fit Mom's taste.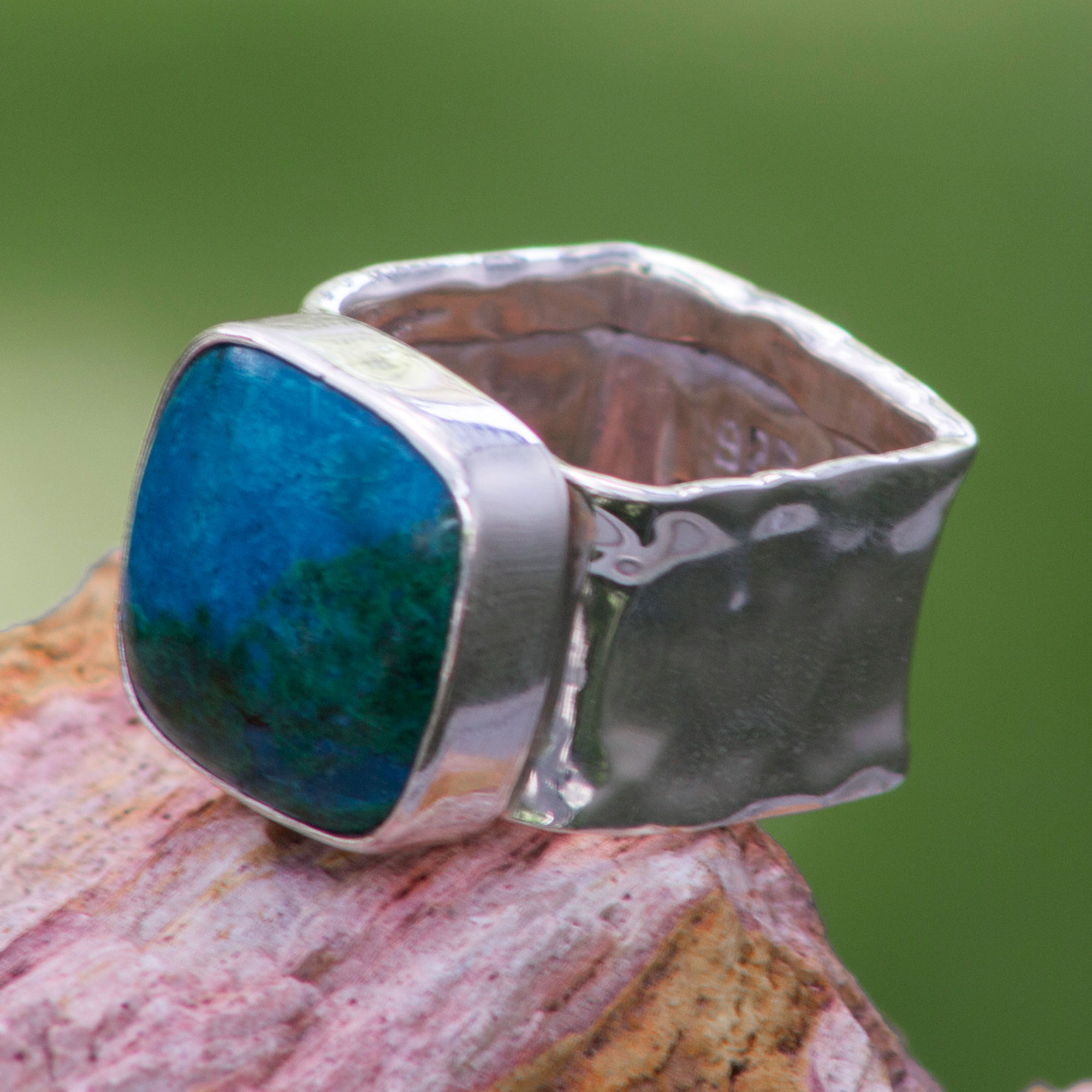 One last Mother's Day Pick; this one from my wish list. On the off-chance that you run into one of my children, could you put in a good word for me and mention this 'Clean Coffee' bag!? So chic! So fun! AND COFFEE!! I'm as excited over this bag as the Gilmore Girls and their enormous mugs of that wonderful morning energy-giving elixir. The bag is printed on both sides in both English and Spanish. The jute bag is trimmed in soft dark nubuck leather.  So unique!  Don't forget to check out the entire collection of handbags to find the one that strikes you.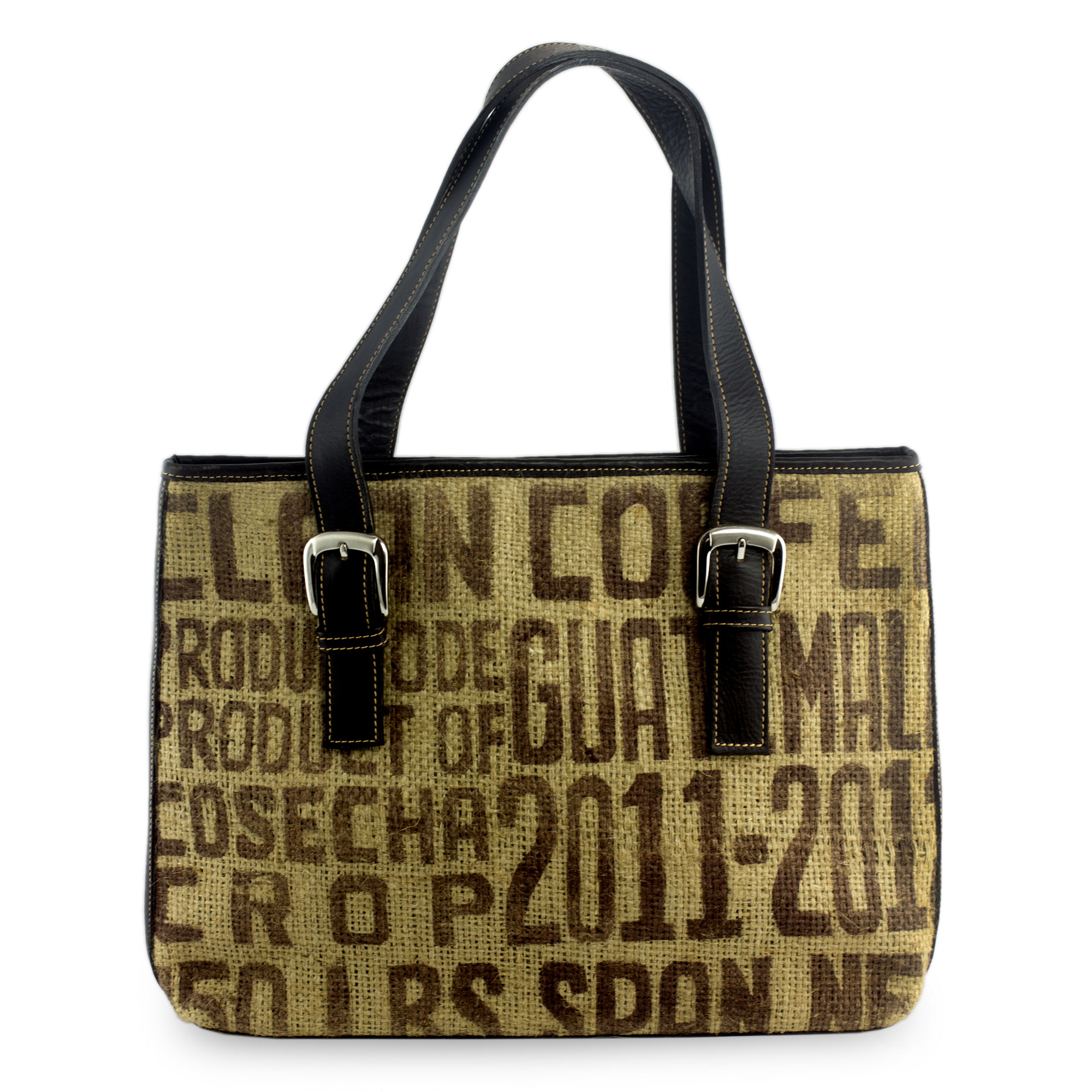 There are unique, fun, quirky, sentimental and useful gifts on every NOVICA page. Shopping here is one of my true guilty pleasures!
Rate this post:
[Total:

0

Average:

0

]