Everyone has different preferences, it's part of what makes us unique. Whether it's pertaining to food, art, or general style, taste is completely subjective. We've all heard the saying "one man's trash is another man's treasure," and that could not be any truer.
We all have that person in our lives who is seemingly impossible to shop for.  It's perhaps even more difficult when shopping for someone whose taste is unknown. Maybe this person is a client, distant relative, acquaintance, or sometimes even the people closest to us.
When faced with giving a gift to the person whose taste is unknown, you can never go wrong by KEEPING IT FUNCTIONAL & KEEPING IT NEUTRAL.
Here are a few unique gifts guaranteed to be well received by everyone on your list, regardless of their taste:
A Soft Blanket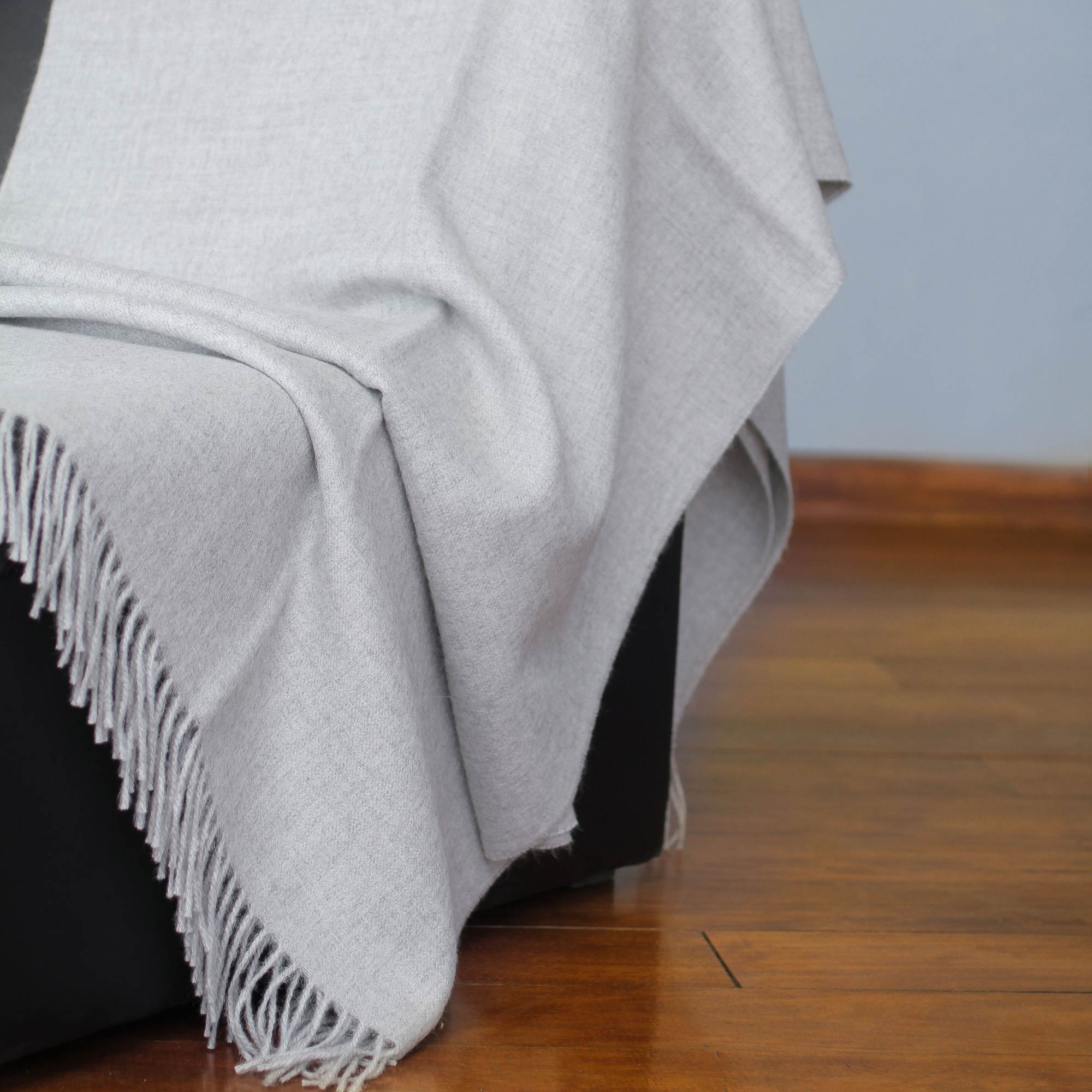 I think we can all agree that there isn't a person in the world who doesn't love a super-soft blanket! For getting cozy in cooler months or simply cuddling up at night, a cozy blanket is sure to be a hit!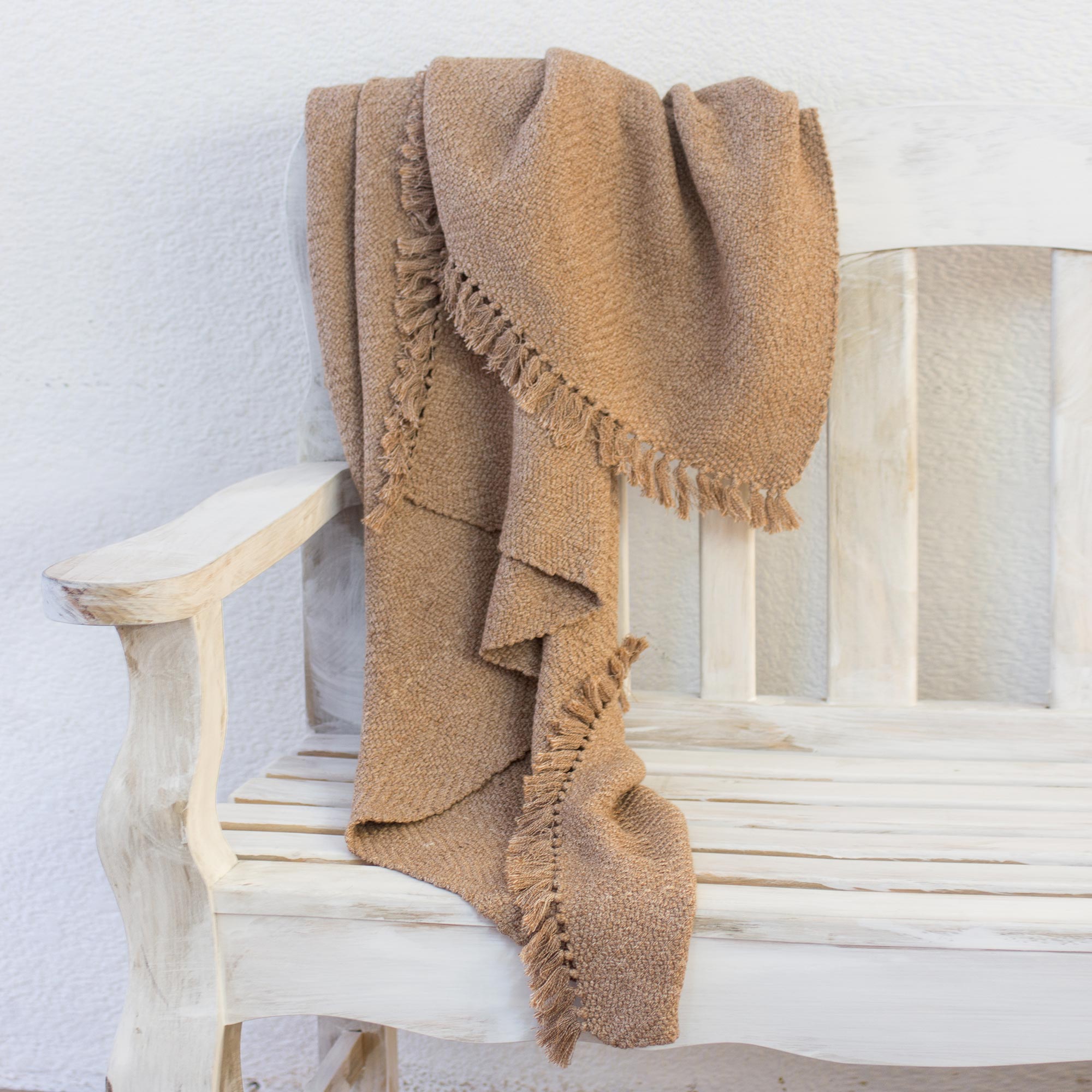 If possible, stick with solid, neutral colors because they are more likely to reflect one's taste and décor.
Wooden Kitchenware
We all need to eat, which makes any kind of kitchenware inherently practical. The natural quality of a hand-crafted wood serveware gift will always be relevant and appreciated.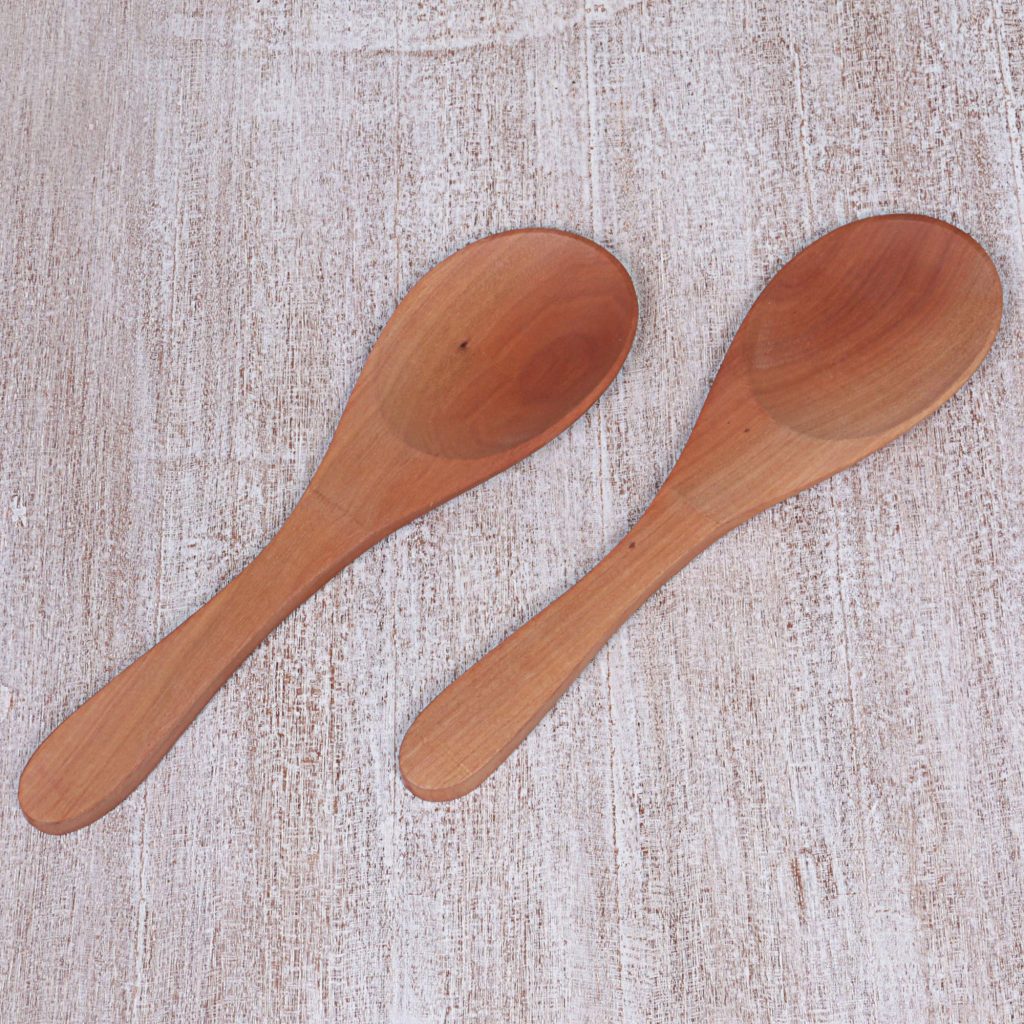 When it comes to taste, the cooking ritual can be just as important,  (and sometimes more fun than) eating the food itself! Wooden spoons are a staple for any kitchen because they can function in both the cooking and serving process.
A serving bowl is a great gift option because it can be used functionally or as an objet d'art. In the fine art gallery where I work, we can hardly keep our hand-carved wooden inventory on the shelves. Clients purchase them as gifts or for themselves. They seem to be unanimously loved!
Hand-Blown Glassware
Regardless of taste, handblown glass tableware is certain to be used and cherished by everyone. The craftsmanship that goes into glass blowing is very delicate and complex. The art is a truly amazing marriage of creativity and chemistry. Your recipient will love the fact that each piece is hand-blown, thus no two pieces can ever be exactly alike!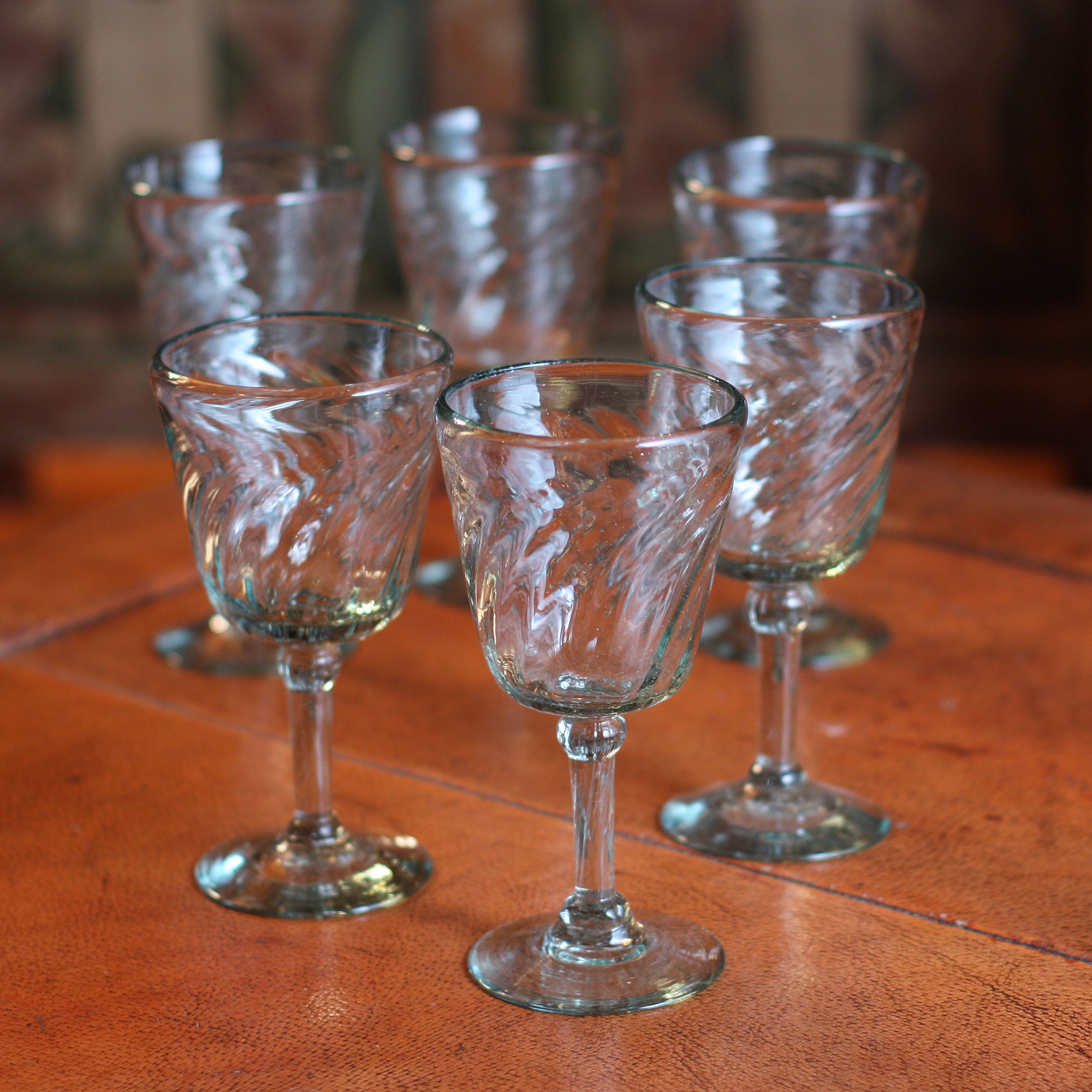 You can always add a small pop of color to your gift. A solid blue rim can add a unique flare while remaining simplistic and timeless.
A hand blown pitcher is a great gift for someone whose taste is unknown. A pitcher can be used time and time again for a multitude of purposes, such as serving and as a décor accent.  The flared rim even makes it easy to use as a vase to display your favorite flowers, hence the perfect versatile gift!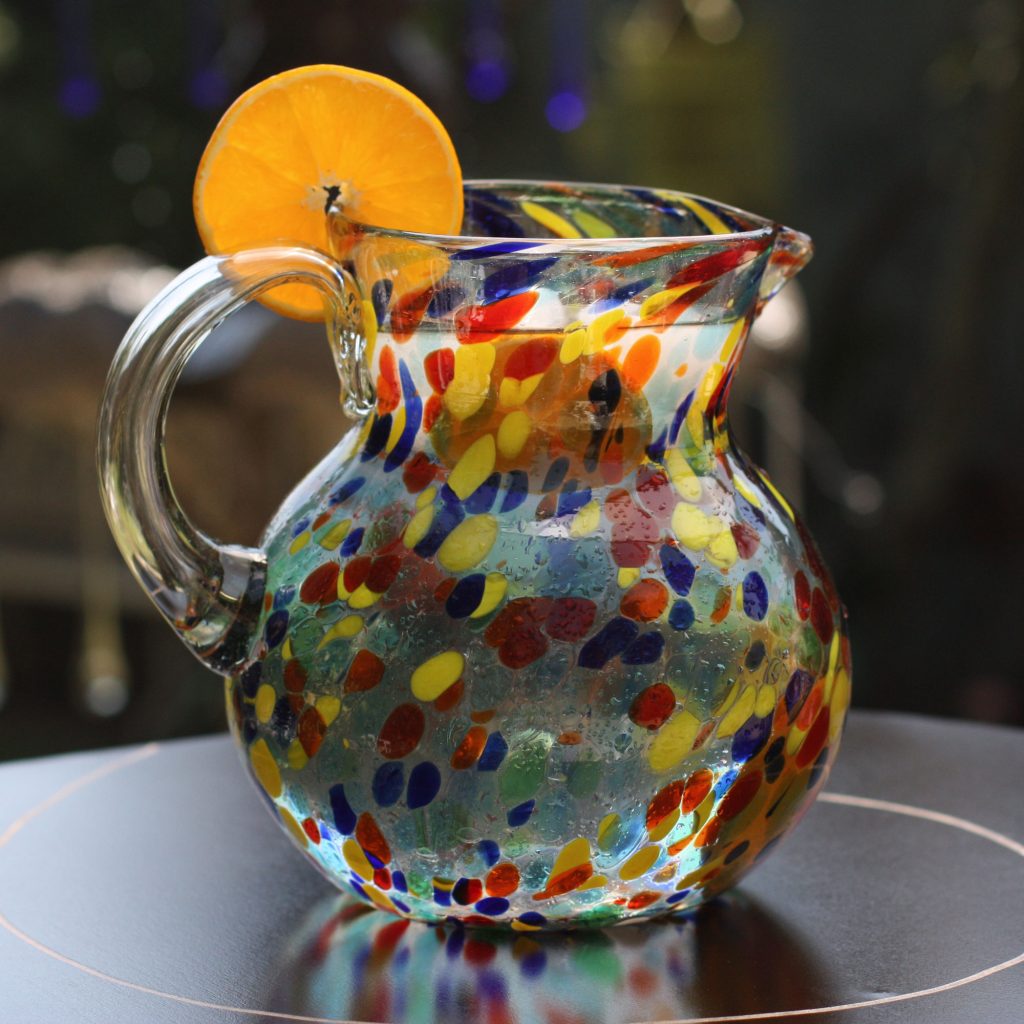 In a world where so many things are mass-produced,  everyone can value the hand-crafted nature of a functional gift. When presenting your gift, include the blurb about the artisan to add to the intrigue. These are included with every NOVICA item. I always love to learn about the artists whose work I have in my home. It makes my purchase more personal and allows me to foster a deeper meaning and connection with my artwork. I can guarantee any NOVICA gift recipient will feel the same! If you keep the aesthetic/design of your gift neutral and simplistic your gift is sure to resonate with the taste of its recipient. Of course, if you are having serious doubts, everyone loves a gift card!
It makes the gift even more meaningful knowing that you are helping NOVICA better the lives of artisans in remote areas of the world in a way that makes a true difference.
Rate this post:
[Total:

0

Average:

0

]