A Year Without War founder serves as an honorary juror for Novica's World Peace Project: A Global Arts Initiative

A Year Without War (AYWW) Founder Joe White travels the world for peace.
In White's coalition-building efforts, he's met with students, political leaders, Nobel Peace Prize laureates, and other key peace influencers. White and his fellow AYWW delegates have addressed the UN General Assembly twice, presenting AYWW's one-year-long global truce proposal.
He was awarded the United Nations Association of the USA 2019 Peace Prize for his "Worldwide impact in the service of peace."
This month, White examined the 116 finalists from Novica's new World Peace Project (WPP) art exhibition, along with the artists' corresponding explanations from around the world. Below he highlights his favorite WPP works of art, and explains why he selected them.
In his own words:
This was a wonderful experience for me. I truly enjoyed myself immensely. I won't tell you how much time I spent contemplating each of these works of art – but it was a rich time! Here are my favorite World Peace Project art pieces:
Paintings:
#1 Forgiveness by K. Baka, Ghana.
This painting's abstraction removes it from a specific cultural context, giving a sense of two related worlds – one up/one-down. The down world holds a somber, stoic face of resignation. The up world has no face, suggesting a world yet uninhabited. The colors in the up world have a lifting aspirational quality, while the down world is not a perfect reflection – but the colors seem static, accepting. As the artist writes: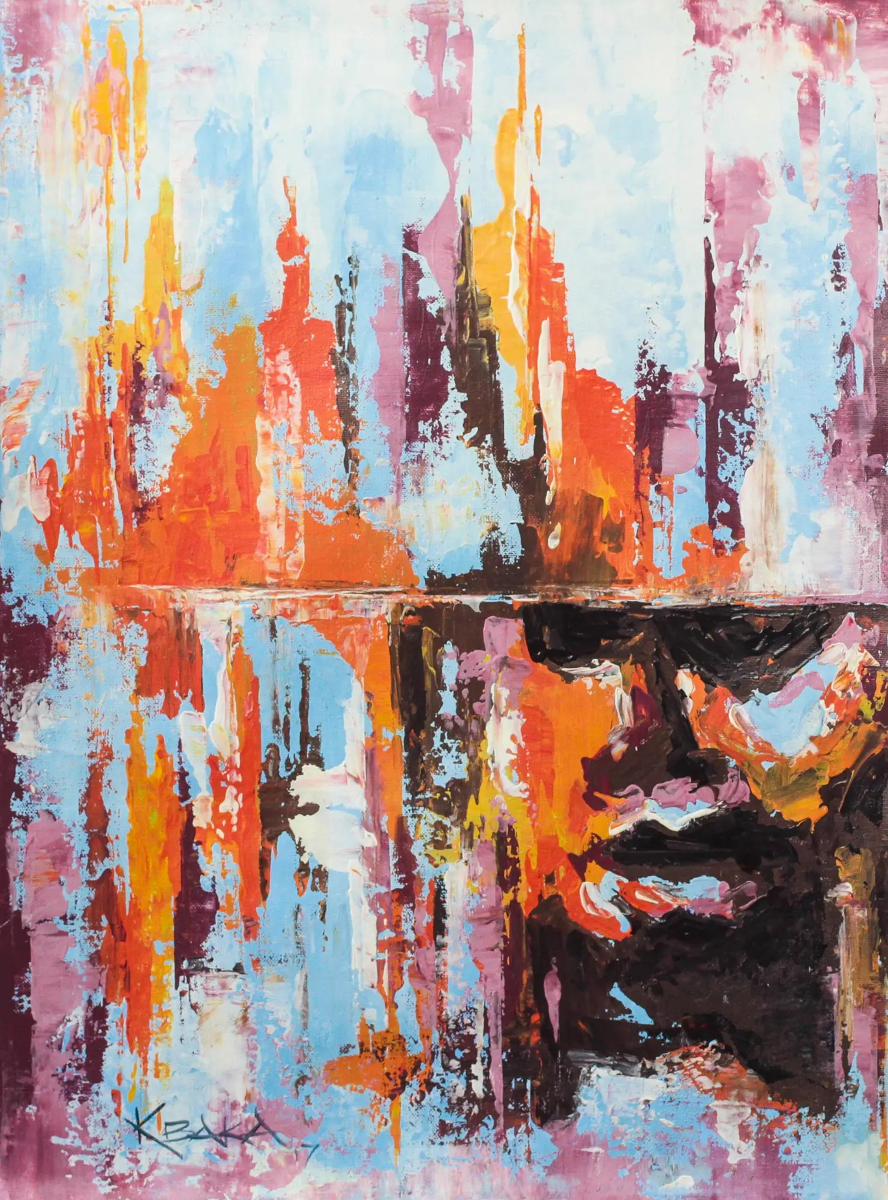 "Forgiveness is not always easy. At times it feels more painful than the wound we suffered to forgive the one that inflicted it. But there is no peace without forgiveness." 
Similarly, singer, songwriter Don Henley sings, in Heart of the Matter, "I think it's about forgiveness, even if you don't love me anymore."
Slogans seeking peace and love seem so naïve and unattainable if one cannot find forgiveness – an essential first step.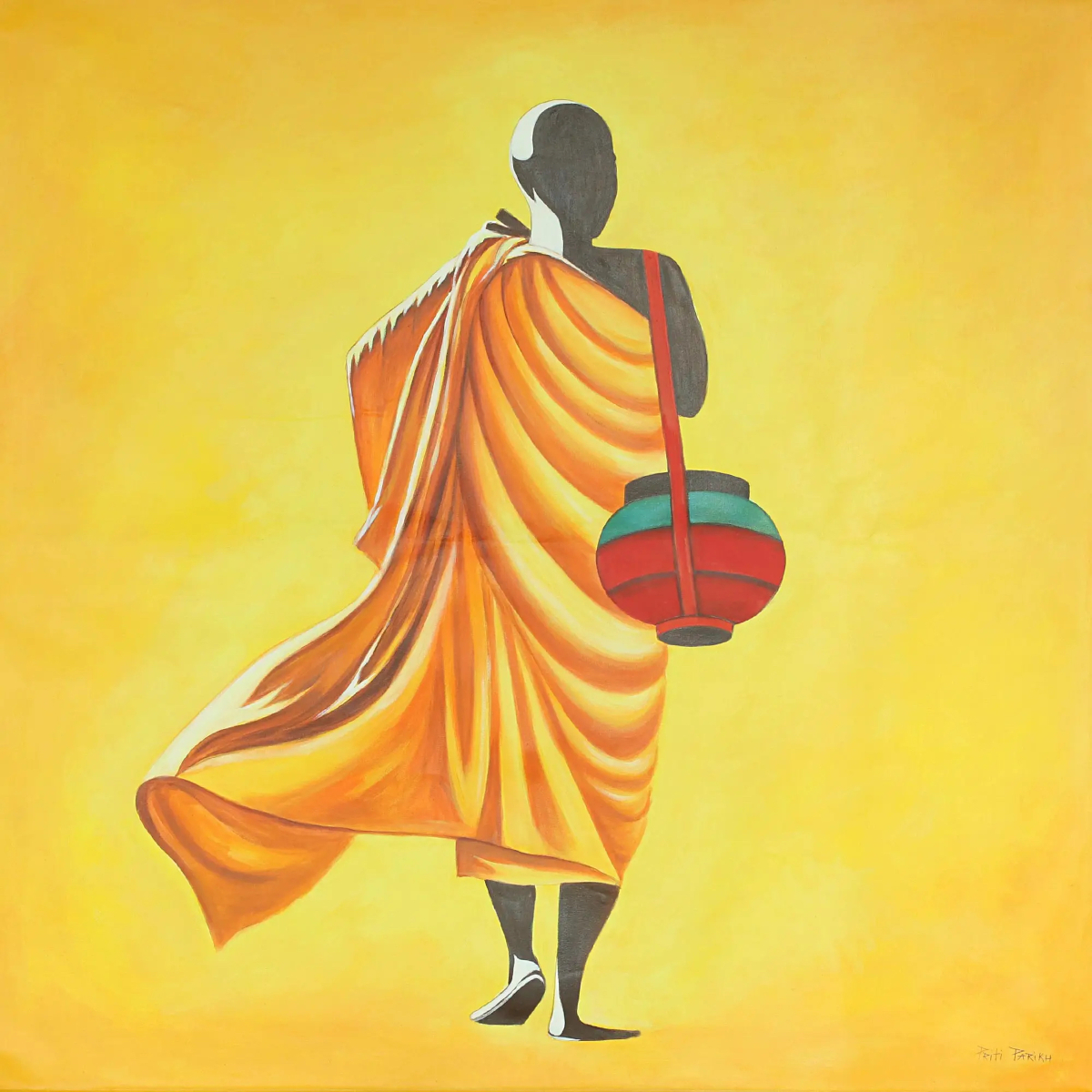 #2 Peace by Priti Parikh, India
A strikingly appealing painting, exquisitely executed all on its own. In being titled Peace, the work suggests a personal calm, while moving through life with simplicity. The gentle flow of the robe suggests a centered serenity while the accented brightness on the head, shoulder and foot suggest an approach to that universal symbol of hope – light. The colorful paper lantern suggests this is a messenger of understanding. You may wish to follow in his journey.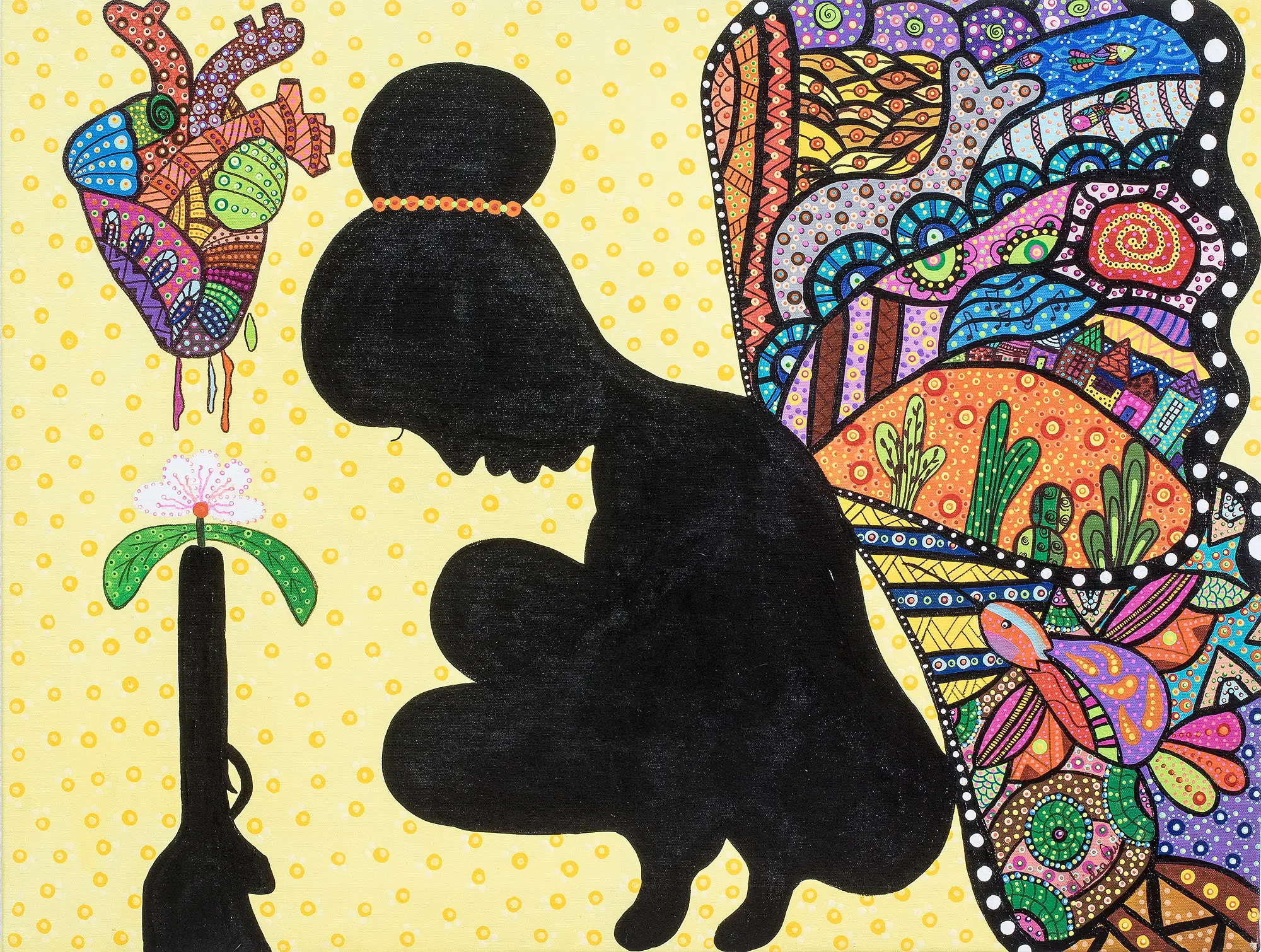 #3 Contemplation By Lidia Veronica Echenagusia, Costa Rica
The composition of this painting is quite extraordinary in its complexity and complementarity. The humbled human figure kneeling before a black gun with green leaves and white flower protruding from its barrel, while just above hangs a biological figure of a heart, which reflects the complex patterns from the complementing mosaic behind the dark figure. The heart drips, longingly. This is a painting of quiet humility, touched by a dark sorrow but with a hope that a beautiful world of colorful diversity is possible and as reflected in the heart.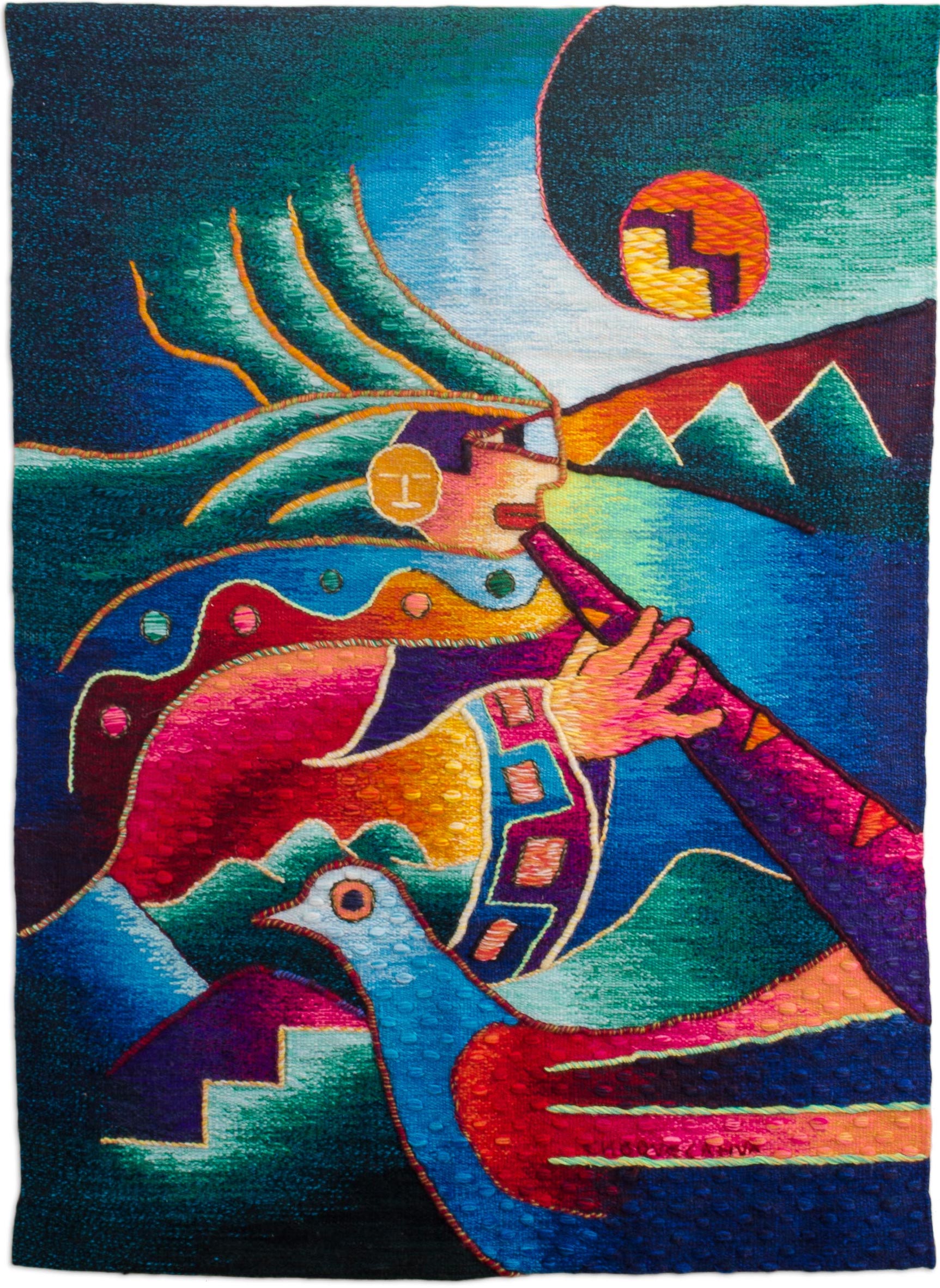 Textiles:
#1 Songs of Peace by Teofilo Choquecahua, Peru
This textile reminded me of the Southwest Native American character Kokopelli, the flute playing, hunchback dancer that brings playful joy. The musician in this South American textile has such a clear-eyed, unflinching gaze that makes his life adventure so optimistically intriguing. You want to hear his melodic songs. The colors in Songs of Peace are also joyful and playfully rich. This reminds us that the universal language of music can uplift, inspire and make us all smile with fascination for what lies ahead.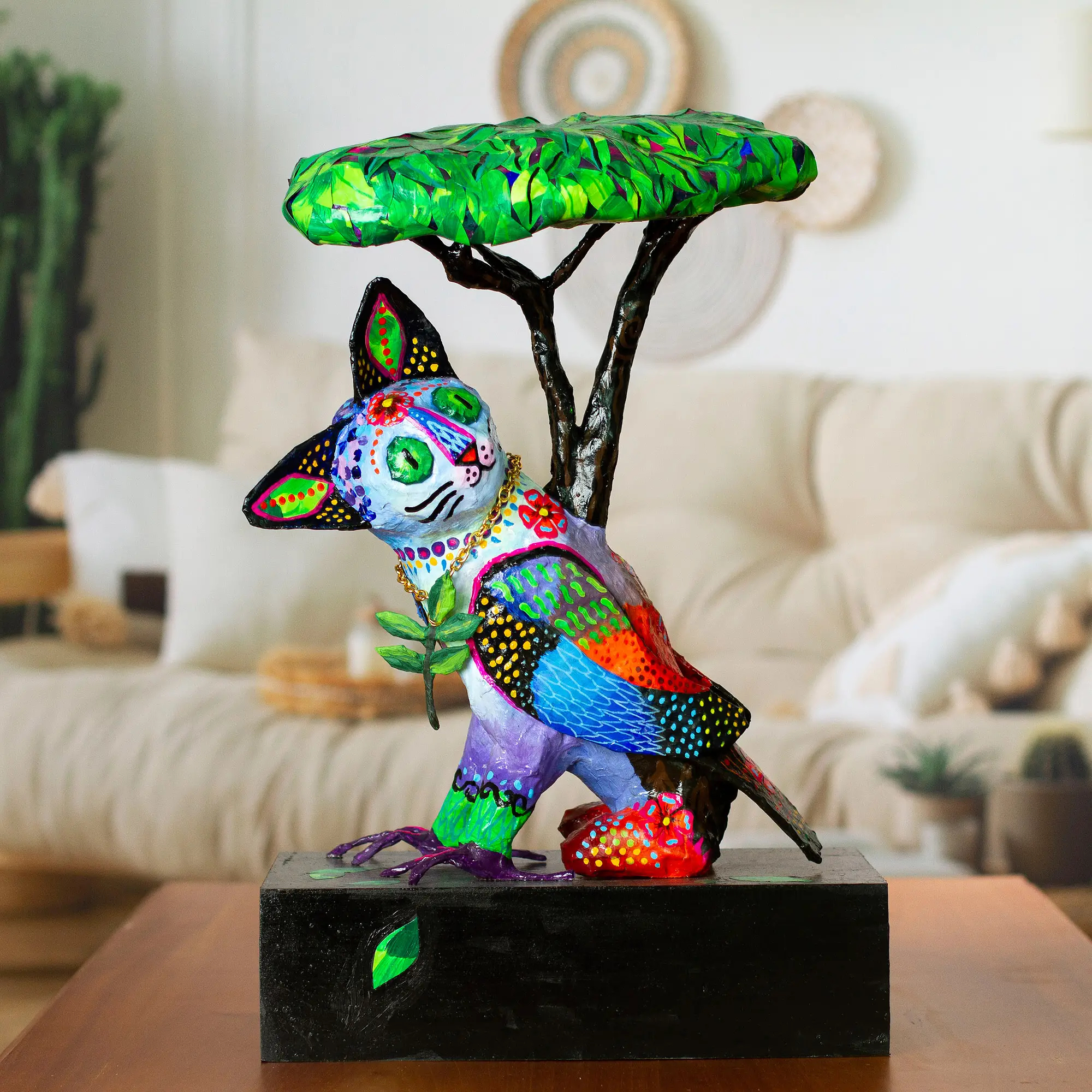 Sculpture:
#1 Sensations That Lead To Peace by Alejandra Aceves, Peru
I've been a fan of alebrije art since I first came across it. In this piece, a wonderfully bright cat/bird is settled peacefully under a tree with a look of curious innocence asking, "What? Haven't you ever seen a cat/bird? Are you okay?" It is a piece that makes you smile and delight in the artist's bright, fantastical imagination, reminding us of how our imaginations can soar when allowed to peacefully fly.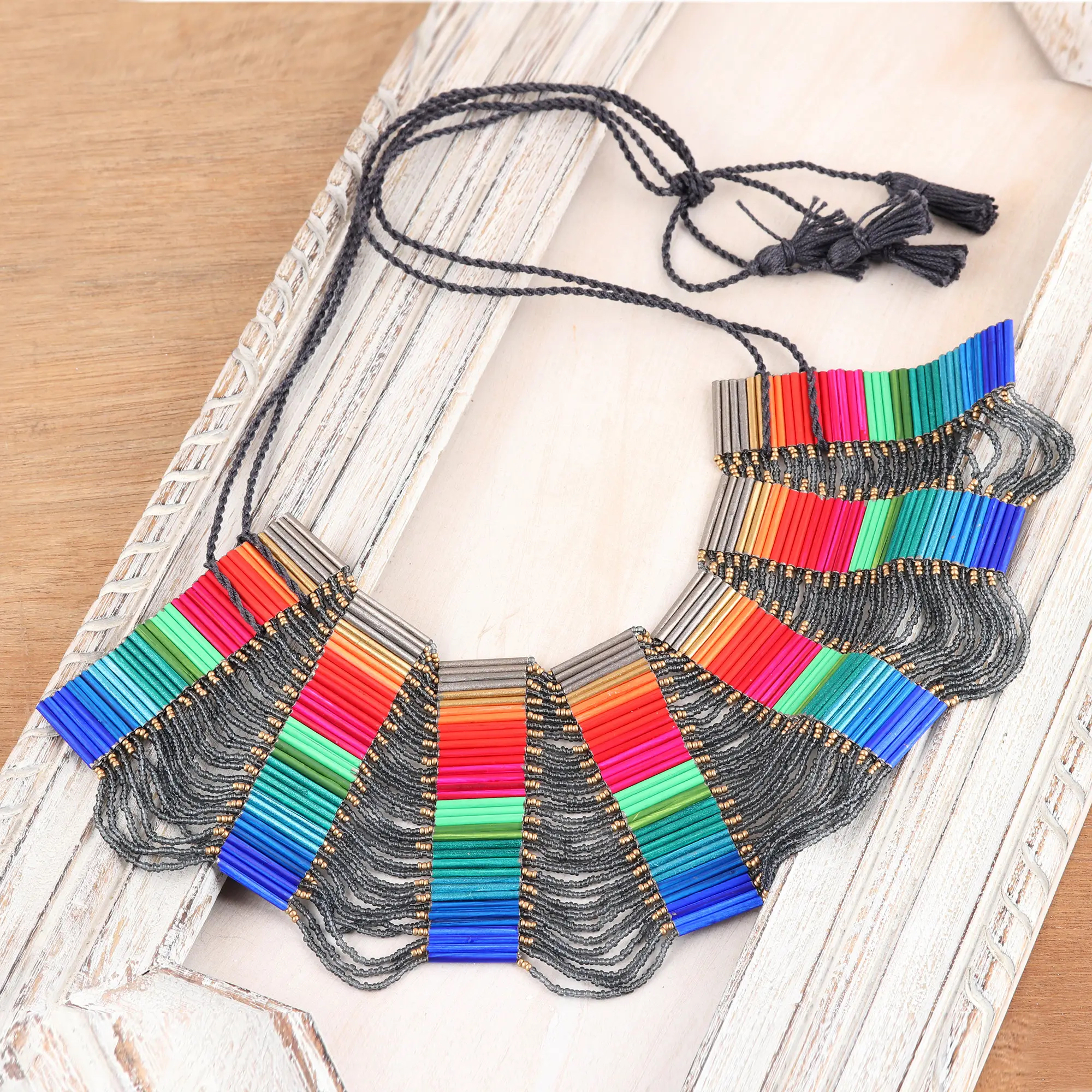 Jewelry:
#1 Peaceful Rainbows by Vrinda Gokhale, India
Not my first choice as a title for this piece, since rainbows, doves and peace signs have become such clichés at this time. This necklace itself, however, possesses such a balanced harmony. The diverse colors compliment each other with a richness that none of them would have had alone. A needed reminder of the magic of composition – that the whole can be greater than the sum of its parts. Such a necklace elicits conversation about itself beyond its beauty. To discover that it is made of recycled materials only adds to its intrigue.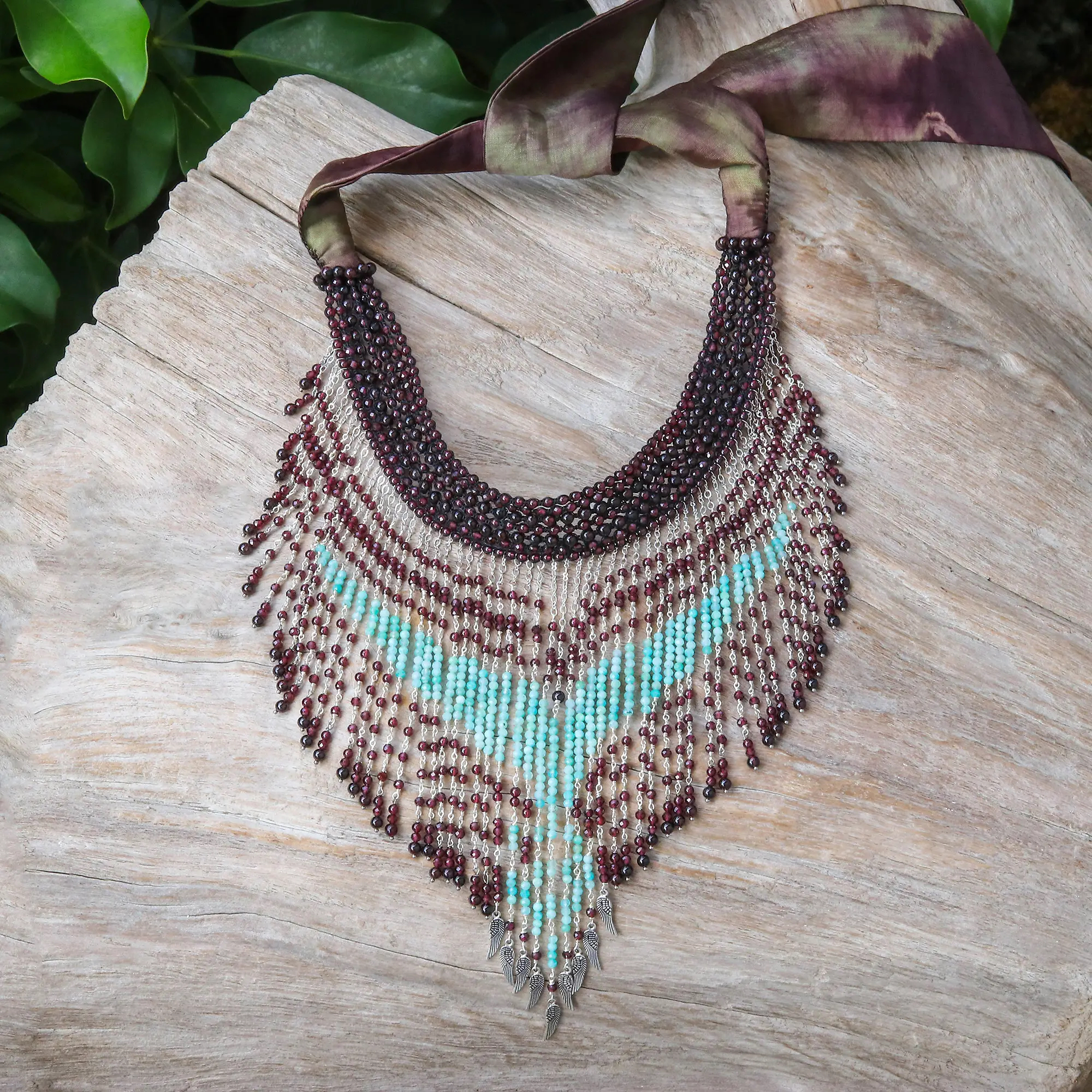 #2 Bird of Peace by Sareeyakarn, Thailand
This piece of jewelry is again an eyecatcher. The craftsmanship alone is admirable. The turquoise bird rising within its dry blood red garnet surroundings gives one a sense that life and death surround us, but life rises – while death hangs in the background. It reminded me of the hope and acceptance in Psalm 23 of the Bible: "Yea, though I walk through the valley of the shadow of death, I will fear no evil." Indeed, a necklace of subdued, beautiful hope.
A Reasonable Goal: A Year Without War
By Catherine Ryan
"I am inspired and reinvigorated by the World Peace Project: A Global Arts Initiative – and by each of the global artists and artisans who contributed their visions of peace to this exhibit," says Joe White, founder of A Year Without War (AYWW), after serving as an honorary juror for that project.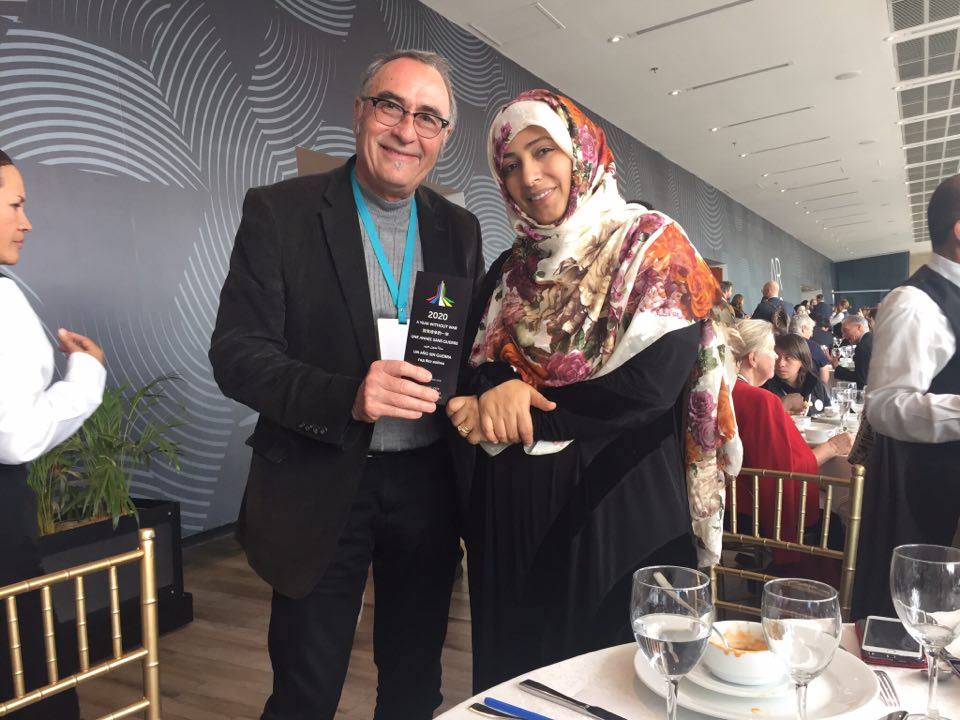 Asked to summarize his own foundation, A Year Without War, White explains its singular goal: To convince the United Nations to extend its now-traditional two-month Olympic Truce to a full year.
"What we seek is not impossible," White adds, "It has clear precedence in the modern Olympic Truce tradition."
The Olympic Truce (dating back to 776 BC), has only been broken three times since it was reinstituted by the UN in 1993.
"A Year Without War's expectation is not necessarily that a full year without war will occur," White continues, adding, "Rather, AYWW simply seeks a global, public, formal declaration by the United Nations that a year without war is globally desired. It is humanity's out loud aspiration that we seek."
Beginning in 2011, for nine years AYWW built an international coalition aiming to convince the UN to extend the Olympic Truce to a full year in 2020. White and his delegates traveled the world, speaking in classrooms, boardrooms, meeting with Nobel laureates, meeting with the Vatican and other changemaking peace activists, lobbying on Capitol Hill, visiting with UN member nation representatives and beyond – gathering significant global support. AYWW addressed the full UN General Assembly in 2015 and 2016 during the UN's annual International Day of Peace.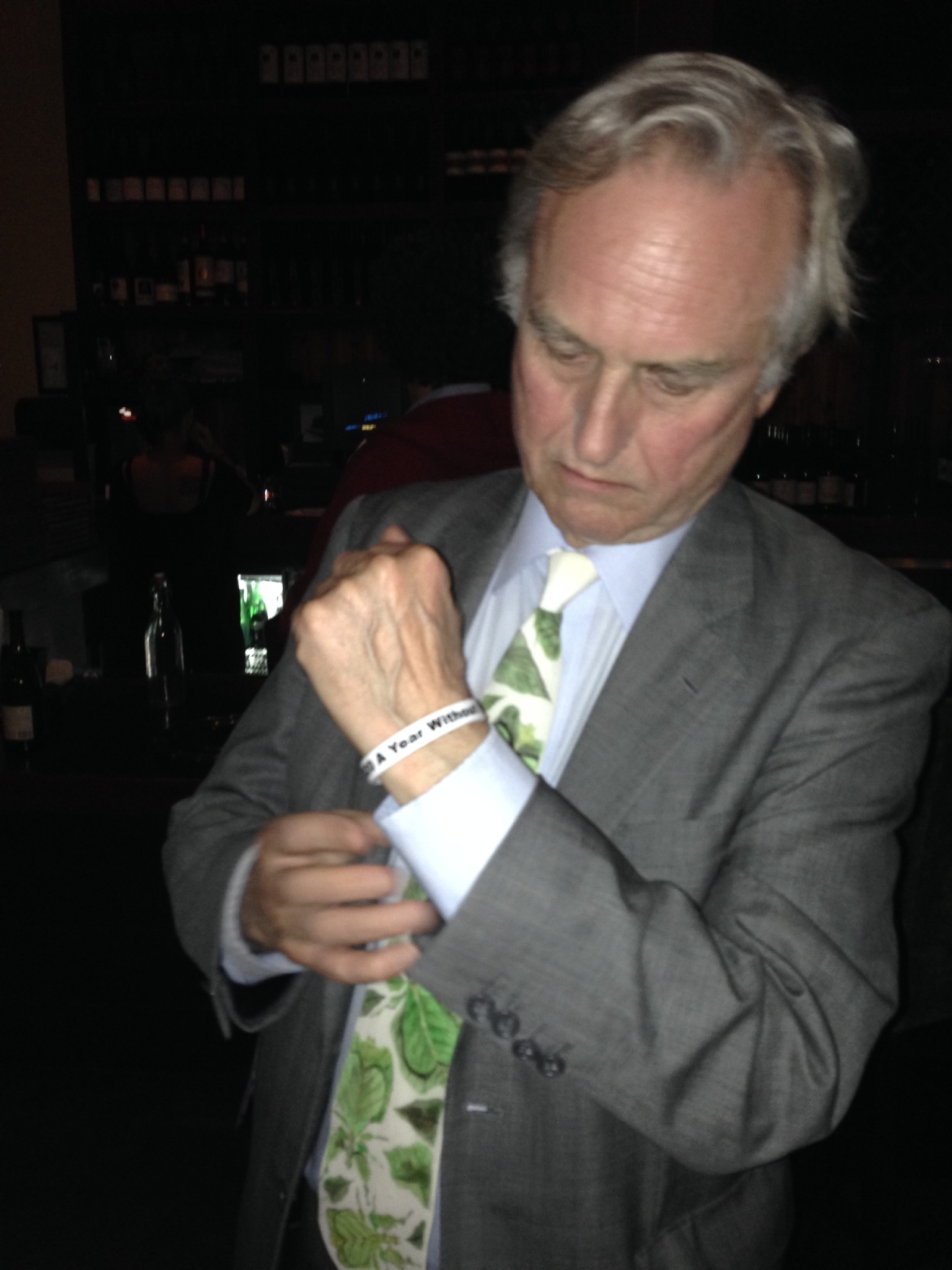 In 2019 White was awarded the United Nations Association of the USA Peace Prize for his "Worldwide impact in the service of peace."
In 2020, COVID derailed the foundation's efforts. Interestingly, the intensity of global conflicts declined rapidly in 2020 nonetheless – because of the pandemic. But that wasn't the "out loud" truce White and his AYWW representatives worked so hard to achieve.
White says AYWW will begin ramping up efforts again soon, shifting focus to a future Olympic year. He commented that peace is a gradual process, comparing it to other lofty goals stated "out loud" in the US Declaration of Independence.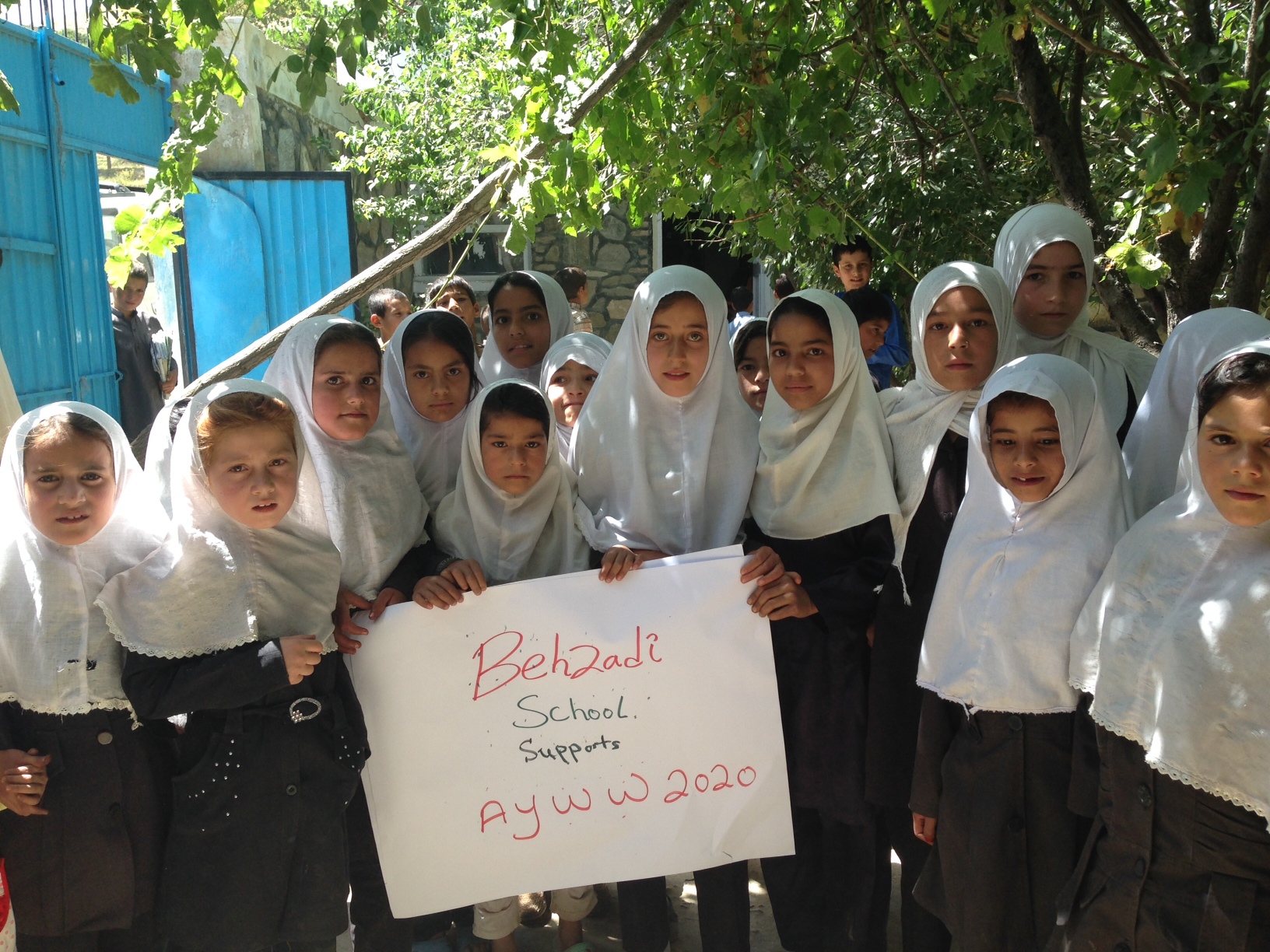 "As with the United States, in its founding documents forged in 1776,
it was claimed out loud that governments are created to secure individual rights – and that such governments are ruled by the 'consent of the governed.' That original, two-centuries-old, out loud aspiration, nevertheless failed at that time to actually secure those rights for the governed – as approximately half of the governed were women without some of those rights. Even at that time, to the consternation of some Founders, the practice of slavery – a gross negligence of assured rights – would yet be tolerated. White men, who did not own property, were also not assured full rights.
"Nonetheless, as an aspiration, the formally stated, public, out loud document was enough to historically usher in our modern, global experiment in democracy. France soon followed. Eighty-seven years later, on a battlefield of the U.S. Civil War, President Lincoln made clear that this unfolding democratic experiment was still being severely tested. Nonetheless, President Lincoln reiterated the democratic aspiration that, '… government of the people, by the people and for the people shall not perish from this earth,'" White points out.
Today, the United States is still working out its noble, democratic, out loud aspiration to agree that all people are created equal – but progress has been made, White adds.
"A Year Without War is humanity's aspiration to end the wasteful, cruel, obsolete practice of war in the 21st century. That aspiration still needs to be made – out loud. We will continue working to build a global coalition to encourage the United Nations to turn that aspiration into a declaration made out loud. For that is where change begins," White concludes.
Joe White is a retired professor of philosophy who taught for 30 years at Santa Barbara City College, where he serves today as Department Chair, Emeritus. He is a former executive director of The Center for Philosophical Education, and former editor-in-chief of the Undergrad International Philosophy Journal: STOA, and is the founder of A Year Without War. White is a widely published writer on philosophy and social issues, and has authored three books: Assent/Dissent; Adventures on the Frontier of Ignorance; Ignorance & Stupidity: Their Prudential, Moral, Legal, Aesthetic Values.
Rate this post:
[Total:

1

Average:

5

]