Children run here and there. With her soft voice, Aura Lopez tries to stop them or explain that they need to give us a few minutes, at least, to tell her story in peace. There are things that can't be told lightly because it's necessary to pause to remember those important moments clearly, and to experience them again, as though the people we loved were still here with us.
Aura Lopez sits down and gazes at the dolls in her hands. "I owe everything to God and to Doña Mary," she says. "Thanks to her, I have this opportunity." Aura always has a smile but there's a certain sadness in her voice.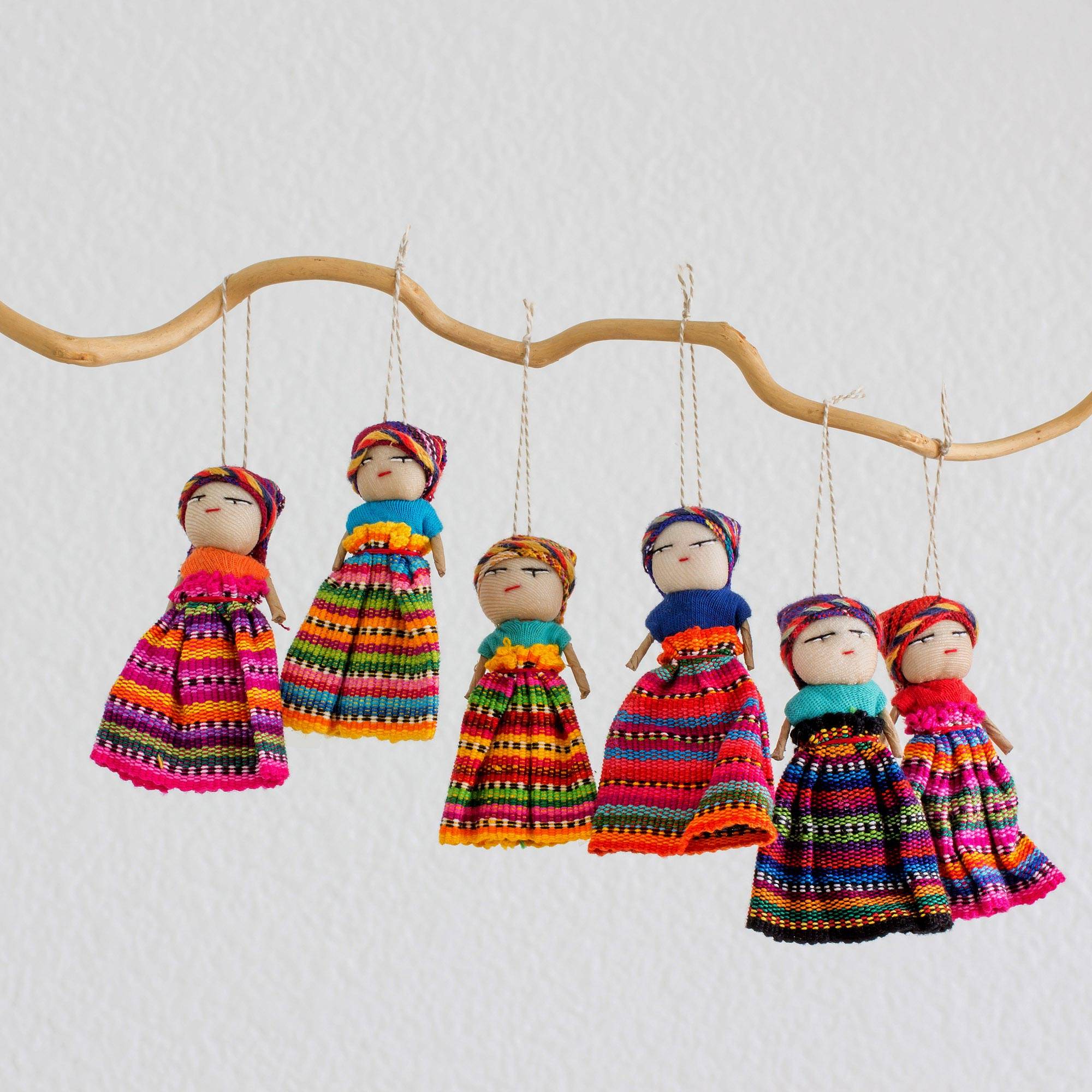 Doña Mary was Aura's husband's grandmother. Aura remembers her as a kind woman, a woman with a loving heart who never hesitated to help in any way she could. She was a hardworking woman whose energy and desire to succeed led her to NOVICA.
Doña Mary was part of a women's group of NOVICA's featured artisans in Central America. She was in charge of delivering the craft work to the regional office in Guatemala. She came by often and, after many, many visits, she was finally able to lose her fear and ask about the small dolls we use to decorate the packages that are sent worldwide.
These are tiny cardboard dolls dressed in traditional Guatemalan weavings known as quitapenas, or "worry dolls." Legend says if you place one under your pillow before going to sleep, it will find a way to solve your problems.
After looking very carefully at a doll, Doña Mary said, "I know how to make them." Her work was so good that for the next six years, she was our main supplier for the dolls.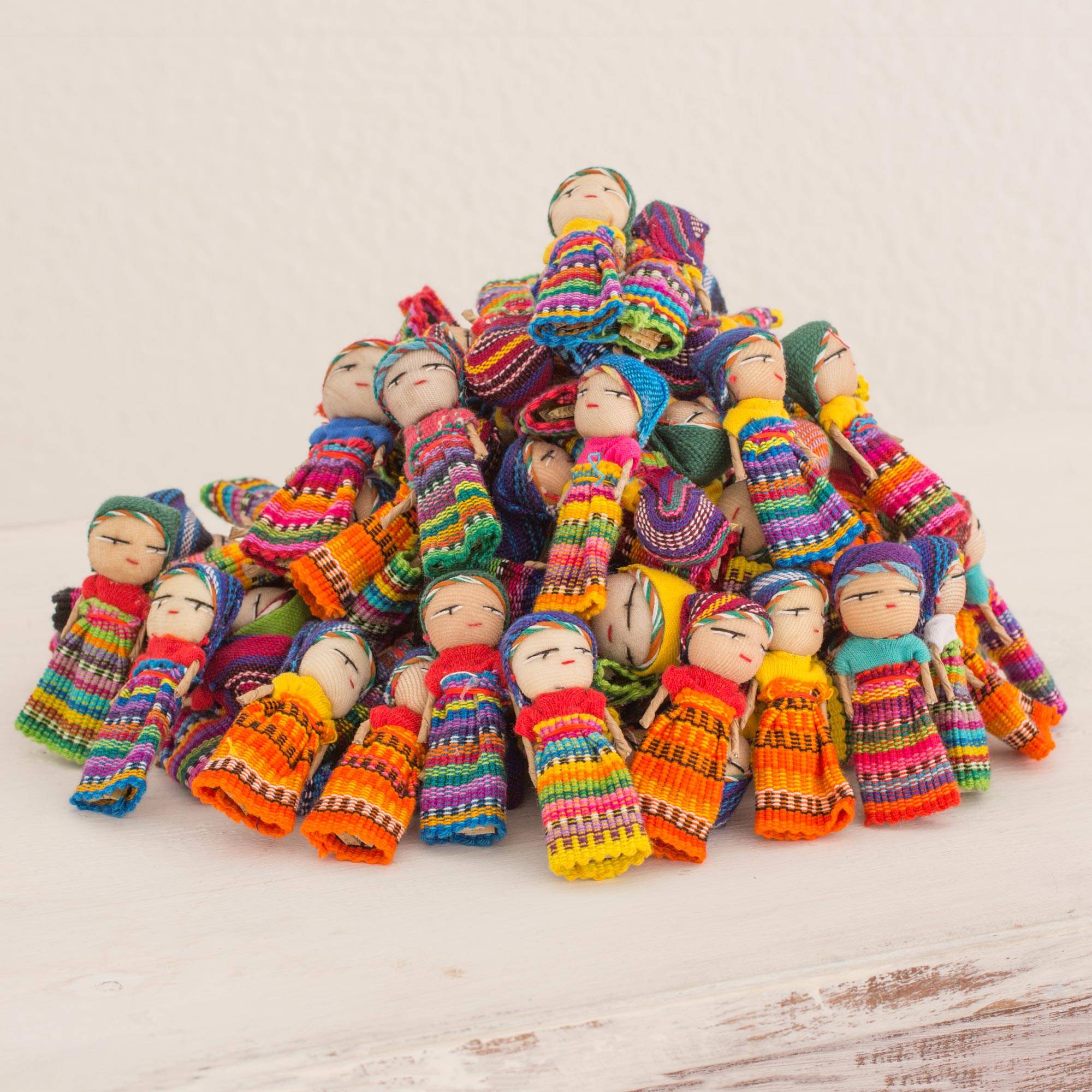 The more orders NOVICA received, the more work was given to Doña Mary, so that none of the packages were sent without its own worry doll.
Sometimes, the workload was such that she could hardly keep up. She'd go to her grandson's house and work while she chatted with Aura. One day, Doña Mary asked Aura to help her with the dolls so she could deliver the orders on time.
Aura accepted but, as she herself remembers, her work wasn't as good as that of Doña Mary, who always gave her advice and taught her tips to make her work better. Aura recalls the day that Doña Mary told her, "If you do things with love, you'll always have work." As Aura tells the story, her voice breaks.
It was Doña Mary who brought Aura to the NOVICA offices in Jocotenango one afternoon. "She asked me to accompany her as a distraction and I accepted without knowing what was going to happen," Aura says.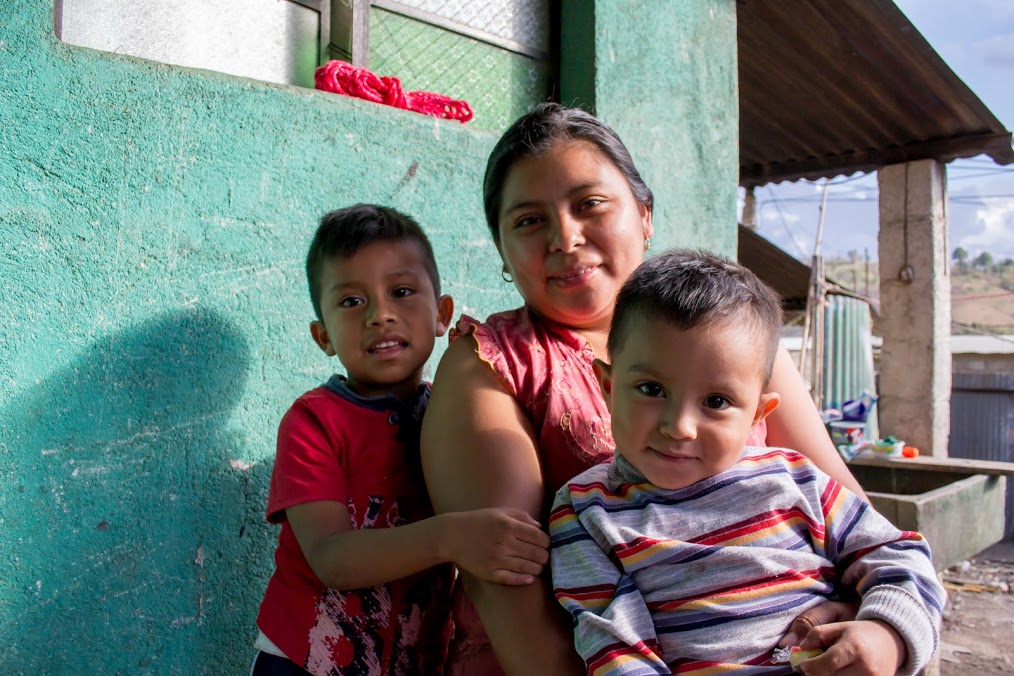 The worry dolls that adorned the packages were so popular that shoppers had begun to ask whether they could be sold separately. Because Doña Mary couldn't keep up with the demand, Aura also began to craft worry dolls. They worked together in the afternoons until illness knocked on the door. Doña Mary suffered a severe stroke and she never completely recovered.
Despite this, she still tried to craft her dolls, and when she finally accepted that she couldn't do this any longer, she began to give her materials to Aura, thereby passing down the legacy of bringing the small dolls to life. Aura regrets she couldn't take care of Doña Mary in her home until the end.
She tells us that toward the end of Doña Mary's illness, she asked every day about the people at NOVICA. She missed all of them, and in fact, she was sure that one day she'd recover.
But it wasn't like that. One Saturday in July, Doña Mary closed her eyes for the last time.
Her last words to Aura were, "Work. Be grateful to God. Keep doing your work well and with love." And now, every time Aura crafts a worry doll, she remembers the afternoons when Doña Mary patiently taught her this art.
"It's as though Doña Mary were still here," Aura says while her children lean against her legs. Just a few weeks ago, as they cleared out Doña Mary's room, they found a bag of fabric, thread, and materials to make worry dolls. "She is still helping me so I'll have work," Aura confides with a smile of gratitude.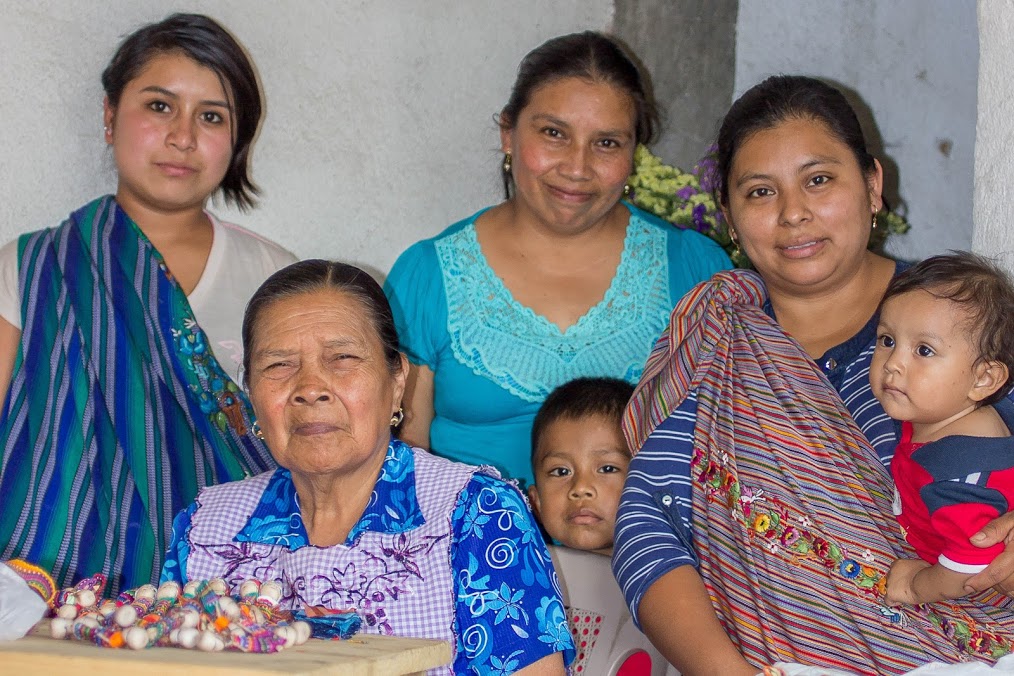 Interview with Aura Lopez by Gabriel Woltke. 2018.
To view the entire Lopez/Garcia collection of worry dolls, please visit here.
Rate this post:
[Total:

1

Average:

5

]