His house is well-lighted because it is built around a small interior garden. His living room is adorned with his diplomas and photos of his children when they were young. "Today, they are all professional people," Jose Arriola says with pride. "Everything in this room, my whole life, having survived in a country at war, — it seems that everything was achieved thanks to ceramics."
Jose Arriola is the son of an artisan couple. His father was a prestigious wood inlay artisan who had even worked for the office of the president of Guatemala. His mother worked in ceramics and knew how to transform clay into images of the colorful flora and fauna of this small Central American country.
He spent his childhood between his father's carpentry shop and his mother's ceramic workshop. "I learned a little carpentry," he says with a smile, "but I preferred the other workshop because that's where my cousins played."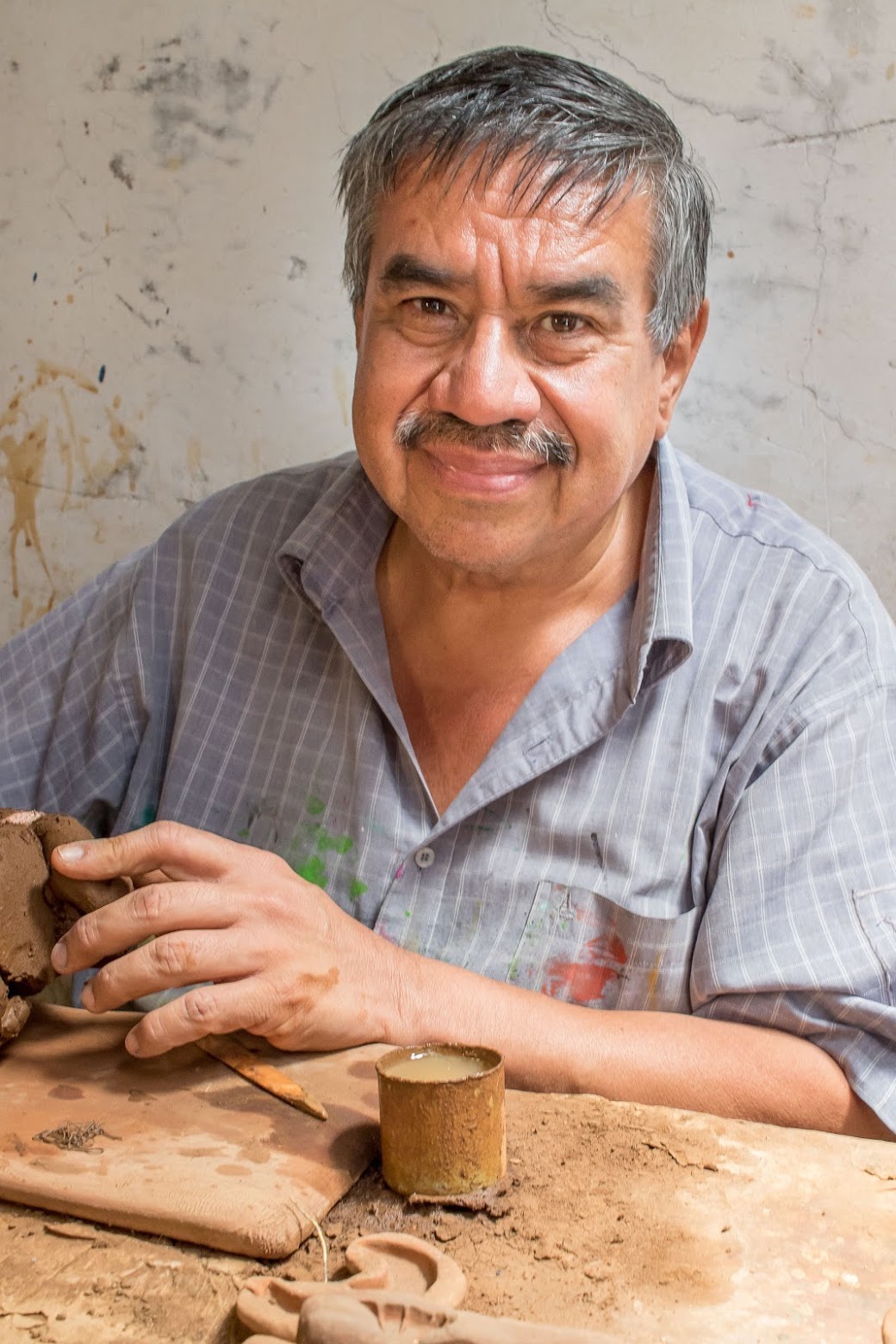 At the age of seven, he created his first ceramic figurines. They were the tiny ducks, sheep, and swans that people in Guatemala often add to their nativity scenes. They sold well in the market in the colonial town of Antigua, and young Arriola spent the pennies he earned on fireworks for Christmas Eve.
But it wasn't all fun and colored lights. At the age of twelve, he traveled to Guatemala City for the first time to sell his ceramic figurines. A souvenir shop owner showed an interest and asked Arriola to show him all of his work but didn't buy anything. Young Jose returned home crying. He hadn't sold anything and all his ceramics arrived broken due to the rough roads and difficult trip.
His mother consoled him. "I remember she told me, 'There'll be tough moments but we must never give up. We always have to try again,'" the artisan says.
And he did.
He grew up in a very difficult time. When he was only ten, Guatemala was immersed in a Civil War that raged from 1960 to 1996.
The beautiful colonial town of Antigua depends on tourists but during the war tourism pretty much disappeared. This left artisan families without the shoppers that usually bought their works. In spite of this, Jose Arriola's parents worked hard so he could graduate with a teacher's certificate, and later, study chemistry at the university.
"Every day, I'd take the bus to the city for classes. Soldiers would stop us two or three times along the way for inspections.  At that time, it was believed that university students were communists and we had to hide our books to avoid suspicion," the artisan explains.
His family experienced the effects first-hand and were victims of both factions. An uncle was assassinated by the army and his father was kidnapped by the guerillas. Amid the tensions of the time, Jose met his wife at the university. Two years later he dropped out of school to return to his ceramic work.
"I owe everything to clay," he muses. "Sometimes we didn't know how we were going to make it when times were so hard. I just heeded my mother's advice to try and try again to open the door of opportunity."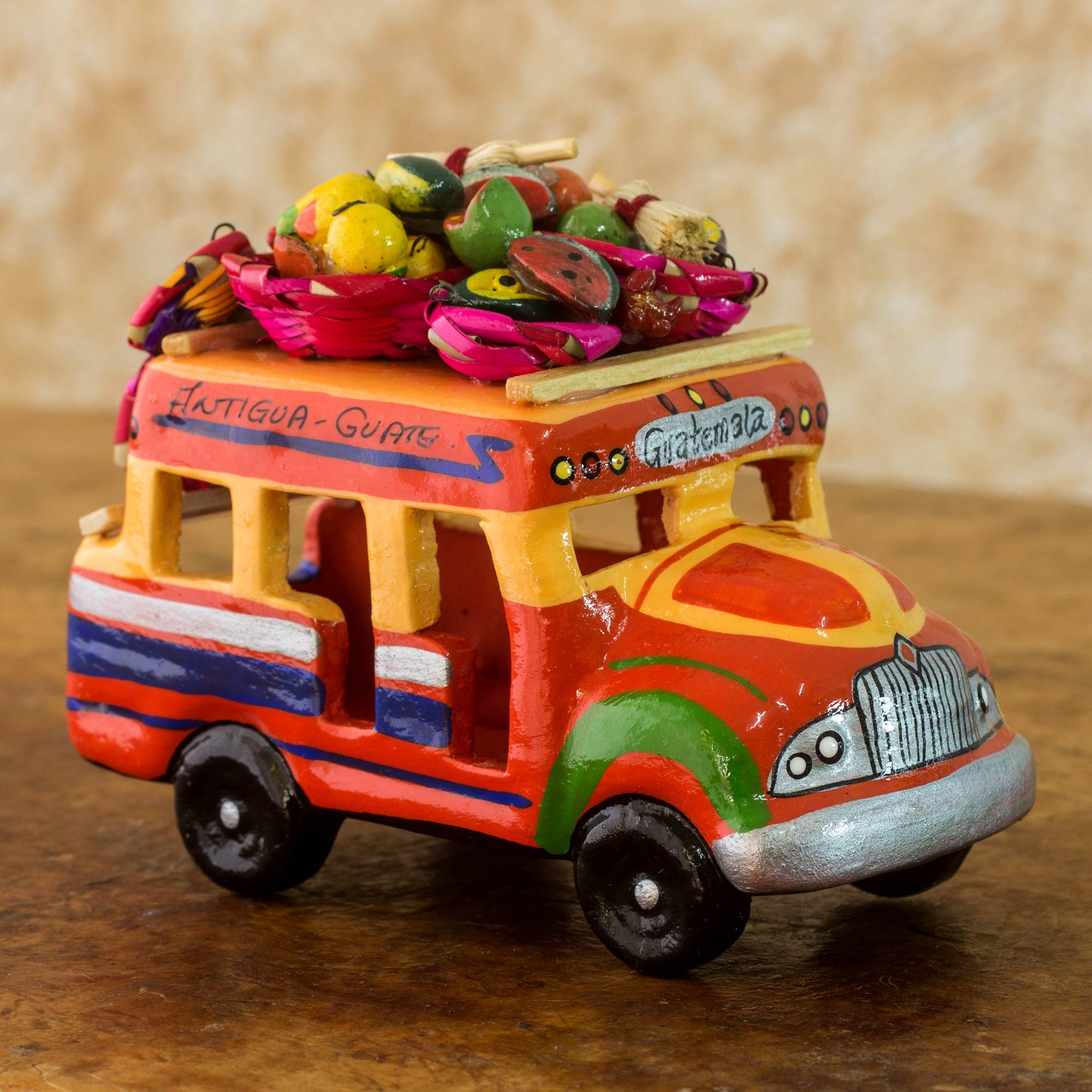 In the mid 1970s, the government worked hard to recuperate the lost tourism and people began to arrive. Don Jose recalls there were more government programs for artisans but the bonanza quickly ended. In 1976, one of the biggest earthquakes in history hit Guatemala. Antigua was in ruins once more and the artisan lost many friends and neighbors.
"Getting back on our feet was hard, not only because of the emotional pain but also because we again had no one to buy our designs. There were no tourists and because of the local economy, no one could afford to spend money on décor items," Jose recalls, gazing at the wooden ceiling his father had carved. After a moment, he takes a deep breath and continues. "Despite everything, we made it."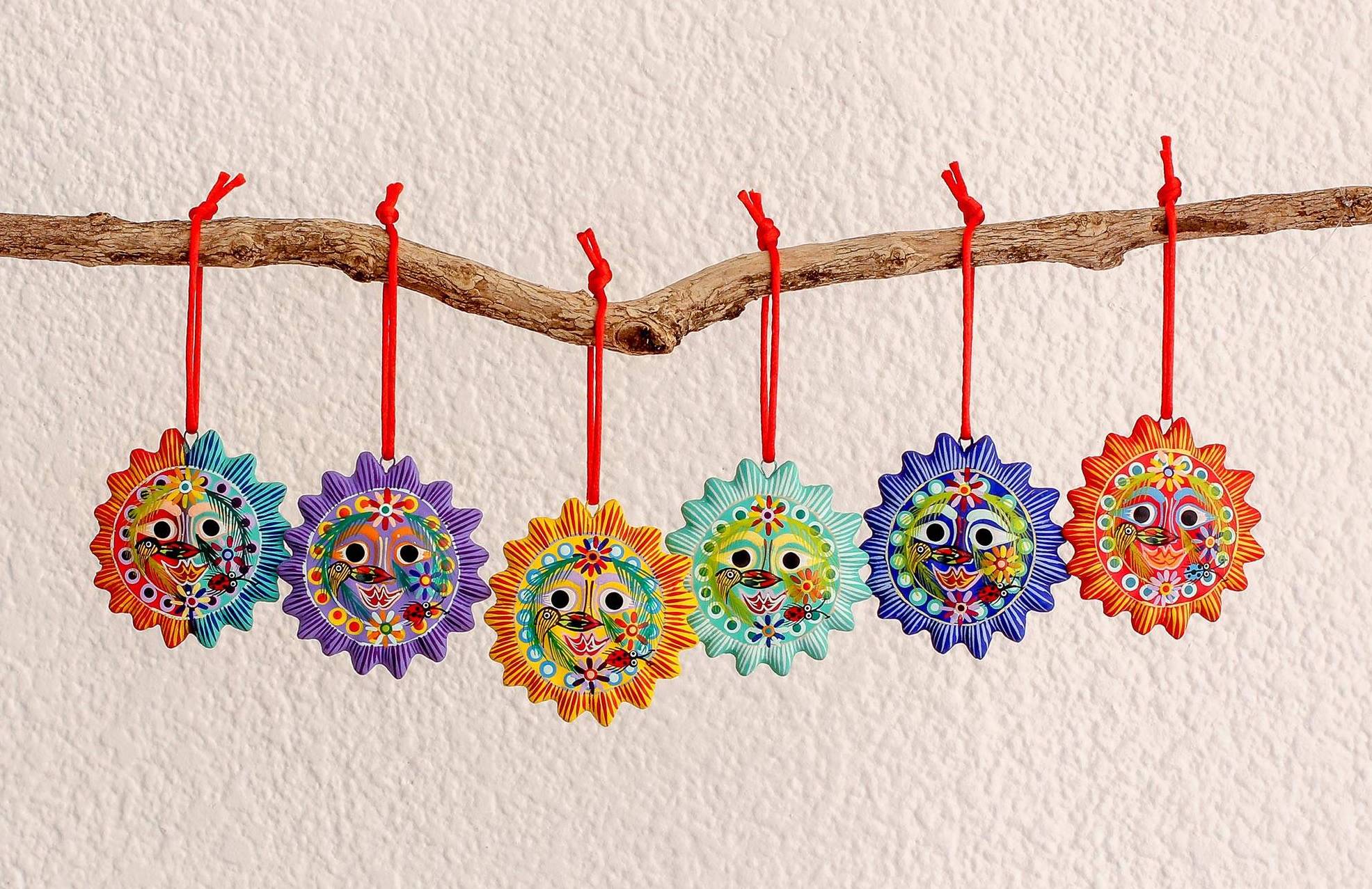 He had to go out and knock on doors again but thanks to his perseverance, he was awarded a U.S. grant bestowed on enterprising people. In addition, Jose was able to enroll in programs of support through several government institutions. His greatest support came when he joined the NOVICA family in 2010, which gave him the platform to reach new customers from all over the world.
His daily ritual includes mixing the dried clay, shaping images by hand, such as flowers, birds and little dolls, and then painting them using the same techniques he inherited from his mother. He applies his talent in the creation of diminutive figurines, nativity sets, bird mobiles that make music when the wind blows, miniature buses with the bright colors of Guatemala, and many other beautiful ceramic items. Thanks to all this careful and meticulous work, he was able to make a living to provide for his four children.
All four are university graduates and two of them were able to attend private schools. Although none show a vocation for ceramics, all are conscious of the importance the workshop has had in the life of the family.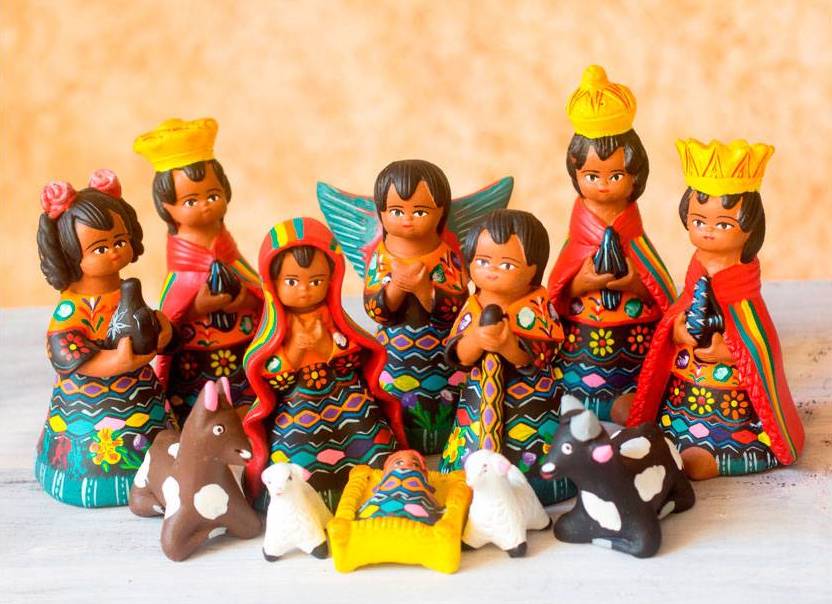 Although the Civil War ended in 1996, Arriola's small business has continued to face tough times over the last twenty years. The frequent natural disasters that plague Guatemala, and the incidents of violence that sometimes keep tourists away, have a negative impact on sales.
"Fortunately, I'm less dependent on local sales today. With NOVICA, I have found a way to be in contact with shoppers in other countries who value our art. Thanks to this web page, I know my work will find a place with them no matter how many people visit my country."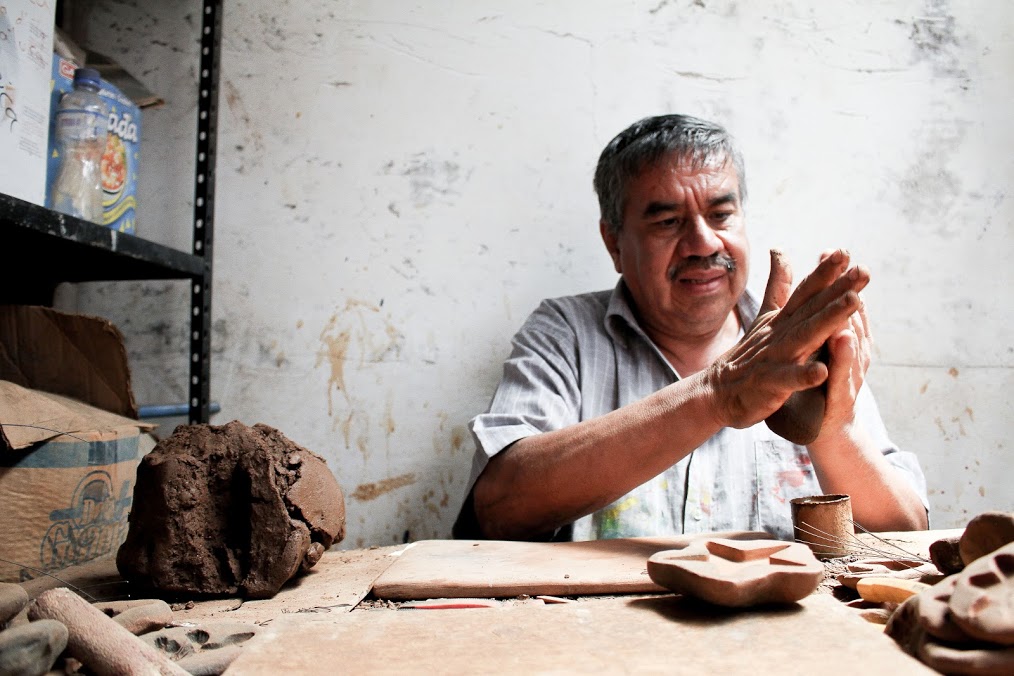 Don Jose Arriola still has his workshop where he employs two men and provides work to more people in the community, depending on seasonal opportunities. He proudly gestures toward his home, every detail of the windows, every portrait on the wall, and repeats, "Everything I have I owe to ceramics.
Enjoy viewing the process of creating original terra cotta ornaments in this short video featuring Don Jose Arriola.

Don Jose's entire collection may be seen here.
Rate this post:
[Total:

0

Average:

0

]