In Thai society, many elderly suffer from rejection, loneliness, no income, no opportunity or outlet for their long-held skills and talents. This artisan is changing all that.
Her smile captivates you first. It's wide. It's infectious. It's magnetic. You are drawn in as easily as if you were lassoed by a professional cowboy. Khun Sumalee (known as Goong to her friends) is one of NOVICA's many talented artisans in Thailand, yet her smile is all her own. She injects that radiance into her wooden beaded jewelry, and makes it shine with warmth.
The next thing you learn about her is her passion for her artistry and helping the senior citizens in her local community.
After 6 years as a NOVICA artisan, Sumalee has achieved her vision of using her skills and abilities to help the aged.  She responds very emotionally about wanting to help them and she successfully has found a way to include Thai seniors in her wooden bead business to give them a sense of value and accomplishment.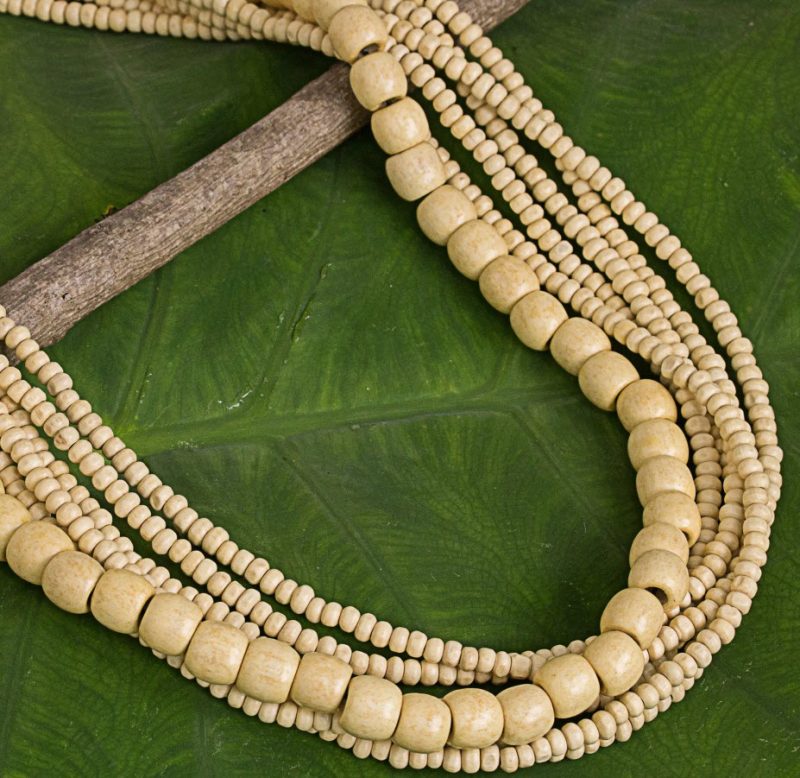 In the pursuit of any dream or vision, challenges always arise. With Sumalee, the challenge was to teach and train seniors to rise to the level of international quality and consistency.  With her innate artistic skills, her unabashed positive outlook, enormous smile, and effervescent personality, her team produces quality products bringing a positive influence in their lives.
In her Night Bazaar Kiosk, located in the visitor and tourist area of Chiangmai, are displayed hundreds of hand-made necklaces, bracelets, and assorted charms, all uniquely and colorfully designed and produced.  I'm immediately amazed at the selection and creativity exhibited in her little shop. Sumalee's artistic skills boldly shine as bright as her smile.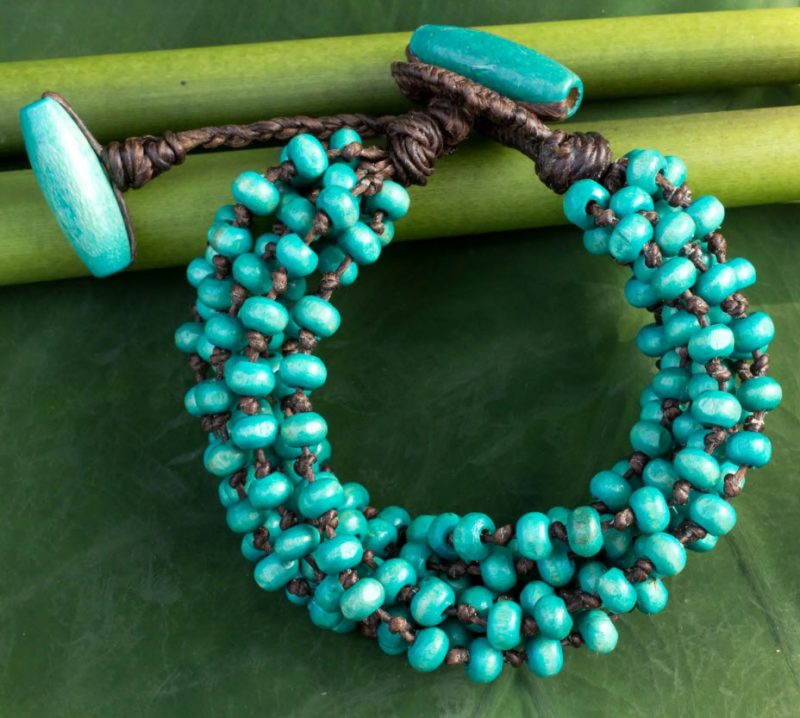 From her early background of helping her mother create hand-made flower leis, her artistic journey of creating wooden beaded jewelry started in an inauspicious manner. With just $16 left of her life savings (480 THB) she happened upon some wooden beads in the local market. Immediately, her creative mind went to work, and six years later we see the results of a business as colorful as Sumalee's character and charm. Now her business involves family, friends, and several senior citizens in her local community.
Her style and designs have evolved from personal tastes, hands-on experience of what sells, as well as keeping an eye on international trends via the internet. New designs come out almost weekly and Sumalee plans to expand her designs into handmade crochet and embroidered items.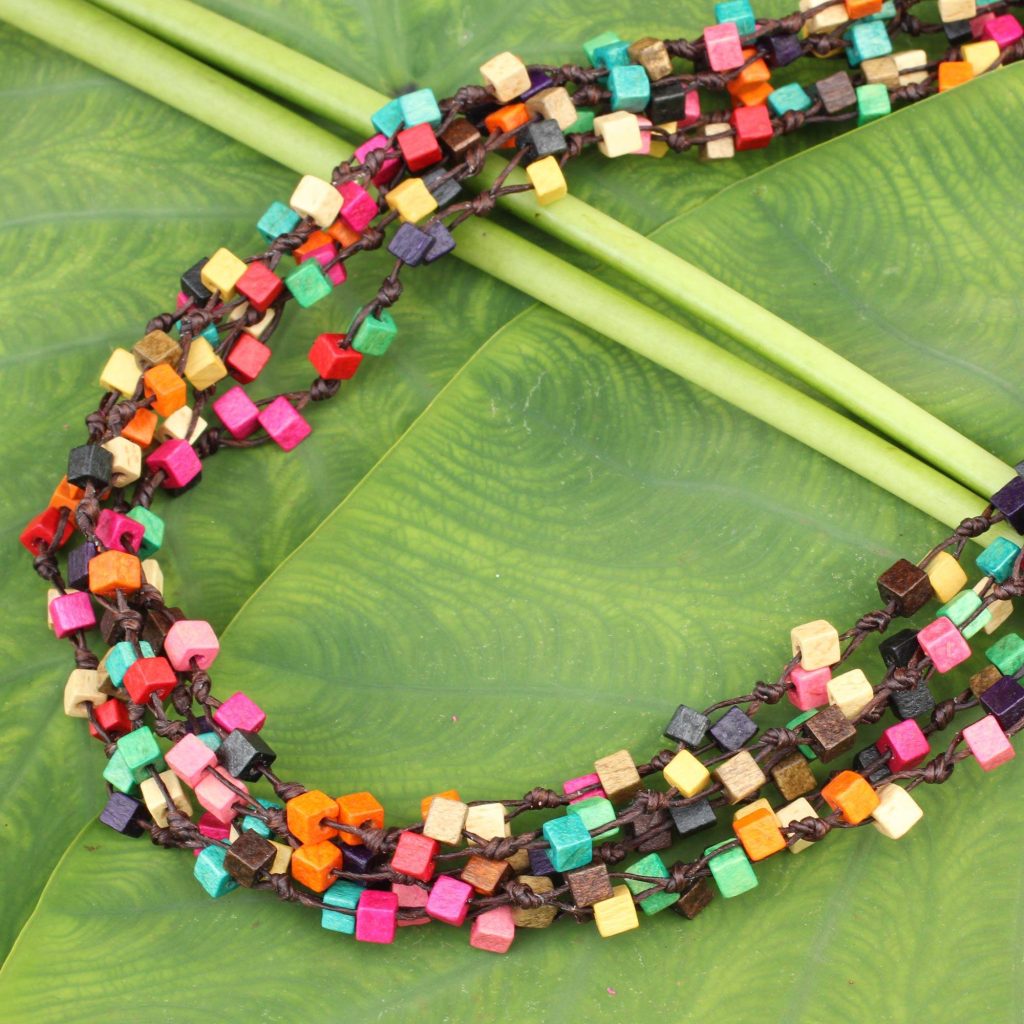 Sumalee is grateful to NOVICA for giving her a worldwide marketing platform to showcase her products. Additionally, NOVICA's Artisan Loan Program has contributed to her ongoing success and ability to source the unique materials for her wooden bead jewelry. The local Thai staff has garnered much praise from Sumalee for their continued help in improving her product line with design recommendations and ensuring her products gain international attention.
The conclusion of our interview is punctuated with one more, huge smile!
NOVICA is very pleased to present Sumalee's collection here.
Rate this post:
[Total:

0

Average:

0

]