I caught up with Awudu at the Arts Centre in Accra on a fine Thursday afternoon. He was busy painting designs on some pieces of masks. I had been trying to set up an appointment by phone without success. I didn't have to tell him my mission. He had already been prepped by the NOVICA National Rep. Kwabena Darko.
Awudu was the first to speak. "Mr. Darko tells me you want to write my story."
I said, "Yes, I want to if you'd be kind enough to tell me."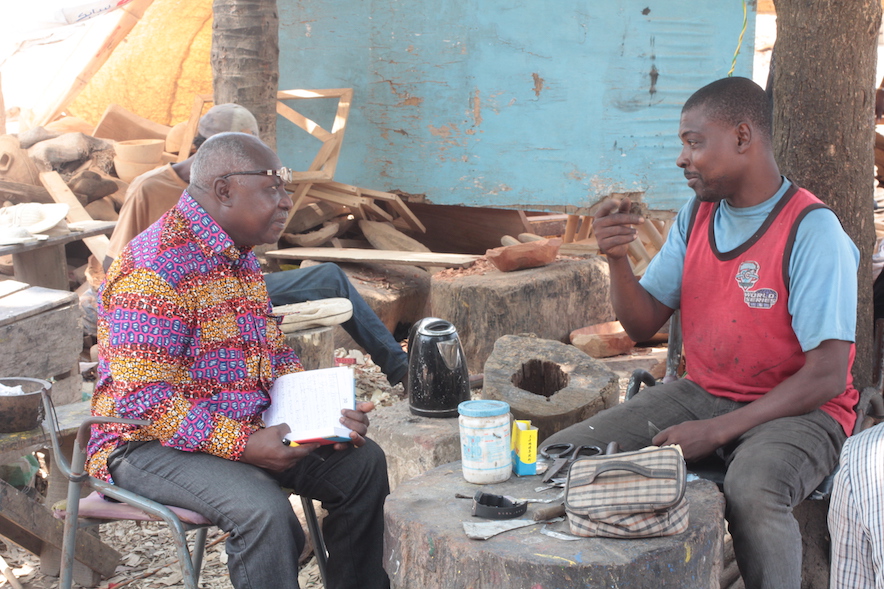 "Well, I am the eldest of six children. Our father died pretty early and left our mom to fend for us. I combined school and work at a tender age. I used to sell paper bags and sent home the pennies I picked up. Our mom earned very little and needed all the support."
I could picture a brave little boy proudly bringing home his earnings although I was also wondering if his mother had made such demands on the little boy. So, I asked. "Were you asked by your mother to sell?"
Awudu shook his head and continued with his narrative.
"I'm a very sensitive person. Even at that tender age, I knew what our situation was and I really felt for my mother. We were poor and her attempts at fending for all of us were taking a heavy toll on her.
I asked him how far the paper bag trade could take them.
He laughed for the first time and shot back, "It didn't take us far, but Providence had other plans. Back in those days, I used to follow some friends to their homes after school. One of my friends had parents who owned a crafts workshop in the house. We always arrived to see the master and his boys working busily on a number of art pieces. While my friends went out to play, I would sit at the workshop admiring the dexterity of the carvers along with the work of the designers and finishers. With time, I was allowed to sandpaper some of the products, followed by designing and finishing. Finally, I learned to carve."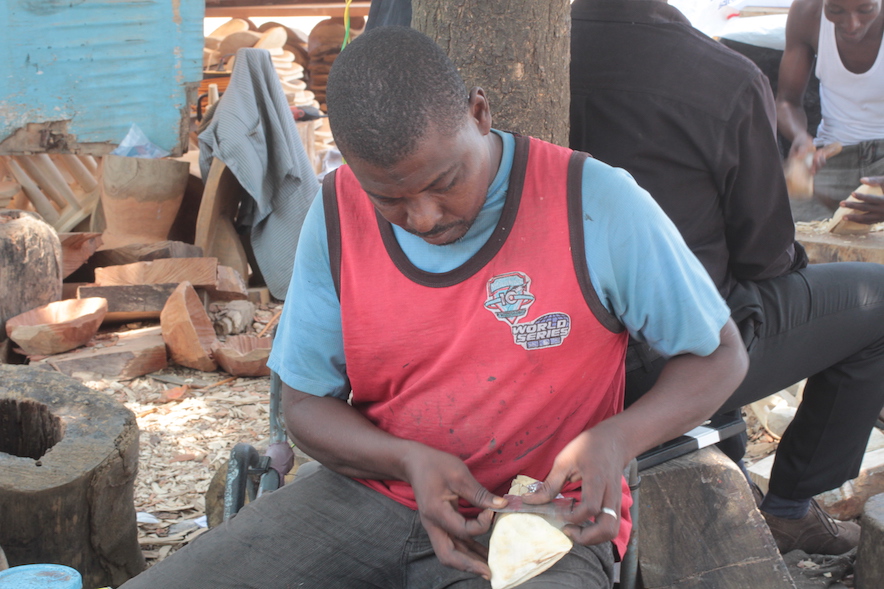 "Were you paid?" I asked,
"No", he answered promptly, adding, "but we were given pieces of the products to sell for ourselves. That replaced the paper bag trade." He laughed again shaking his head. He continued. "Our plight as a family was still pitiful, so I decide to terminate formal education and carve on a regular basis at my benefactor's."
"How far did you go in formal education?" I asked.
"I completed Junior High School and I was good in art, so I used to help with designing and painting at the workshop. All this while, my objective was to succeed and take good care of my mom and my siblings. This is why I decided to leave and set up on my own."
"When was this and how have you fared?"
"This was in 1996. I had served under my master Abdul Karim Star (another NOVICA artisan,) for over five years. He blessed me and sent me off. It was tough at the beginning and there has been a number of setbacks but we have persevered."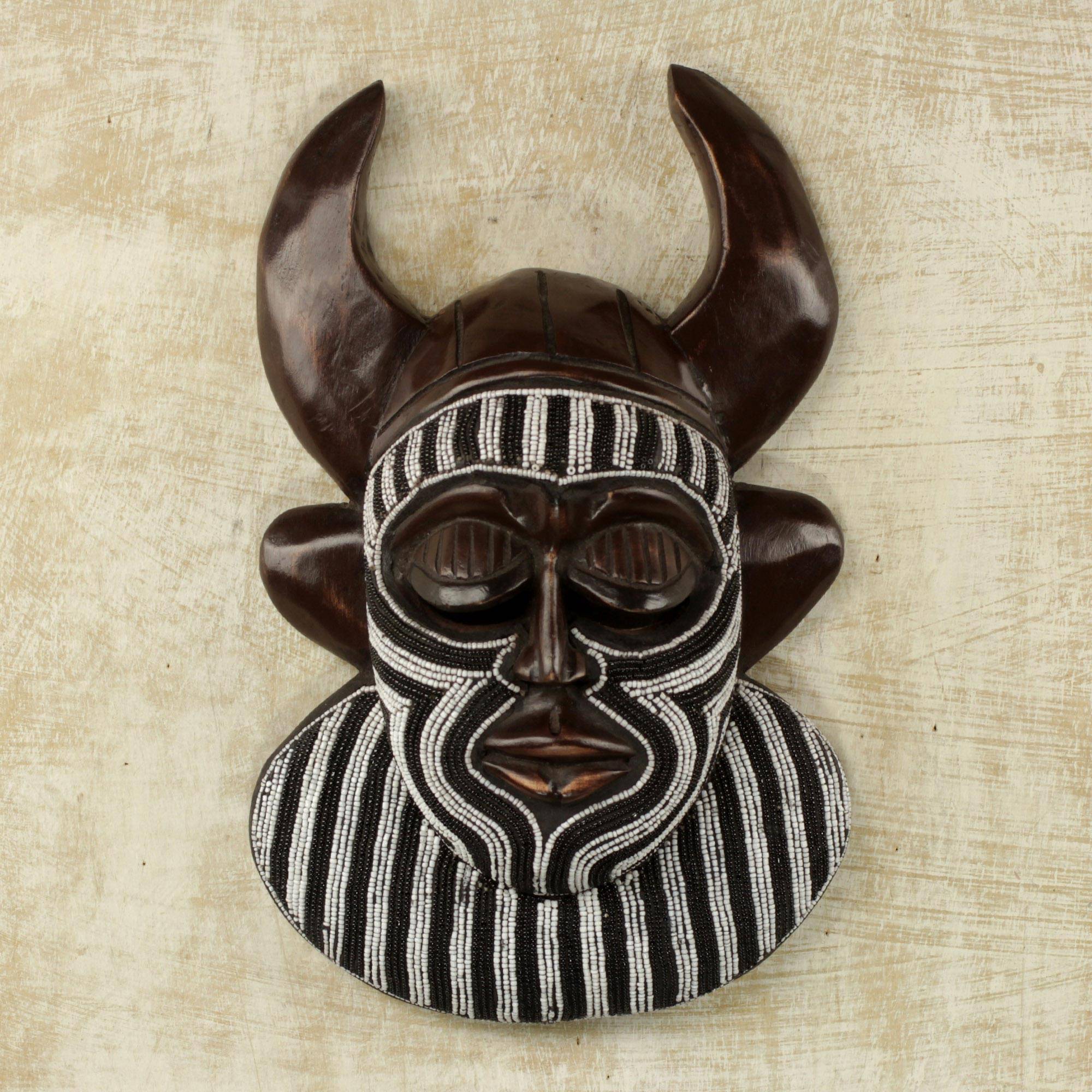 "Tell me about some of the setbacks." I requested.
"There have been challenges, most of them surmountable, but there was one incident that nearly ended my career. My determination to take my people out of abject poverty made me take a lot of risks. One of them was frequent travels by road through West Africa selling art pieces. Sometime in the year 2011, I was traveling in the company of a friend when the vehicle we were traveling on was involved in an accident. The experience was so traumatic that it put me out of work for almost a year. Thankfully, I no longer have to travel to sell."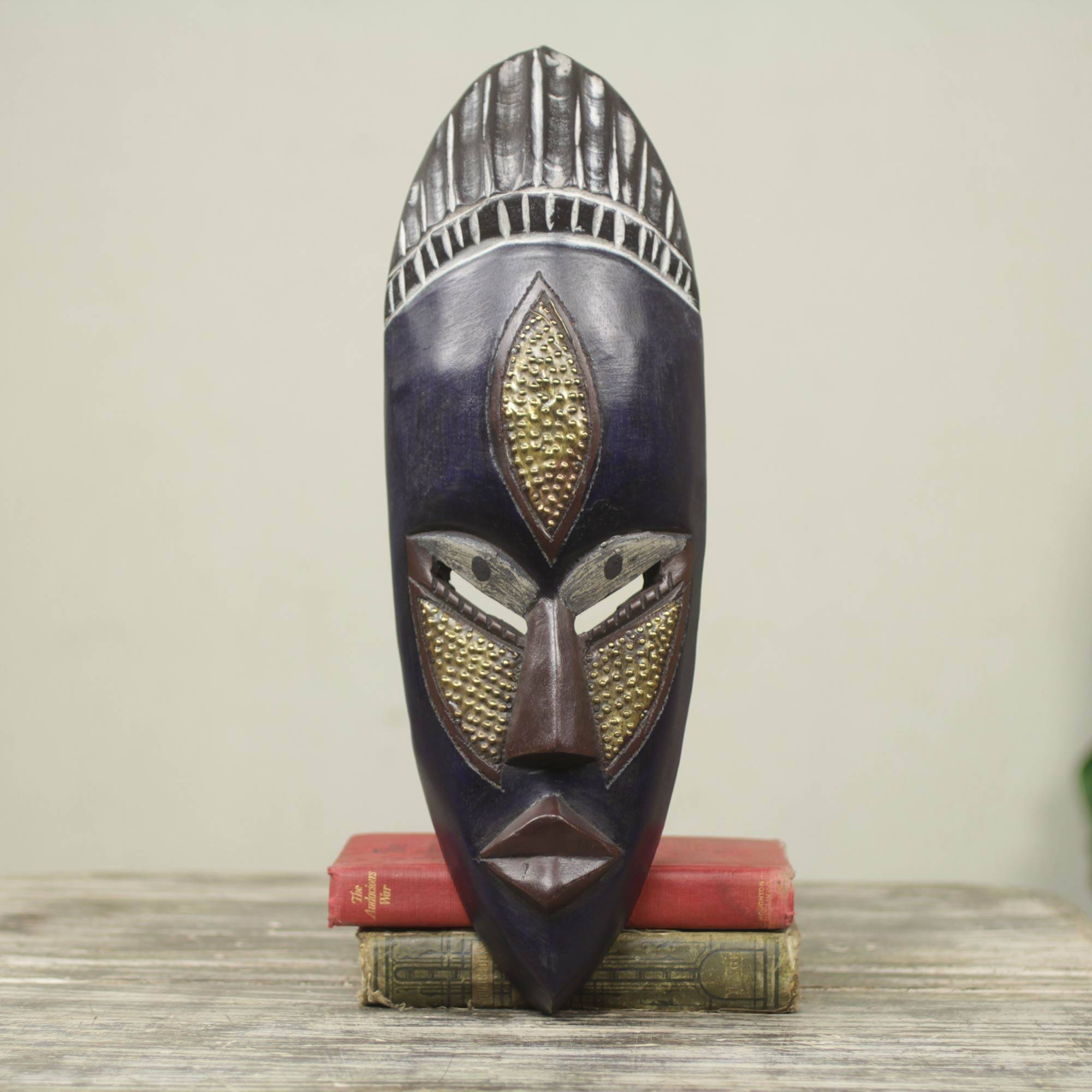 "Why is that?" I queried.
"I registered with NOVICA in 2013. My products are now known all over the world thanks to NOVICA and technology. I sell an appreciable number of products every year. The hard work and tenacity of purpose have paid off. By the sweat of my brow, I've been able to put all my siblings through school. My aged mother is hale and hearty. My people are no longer in danger of poverty and ignorance. Now, it's my turn."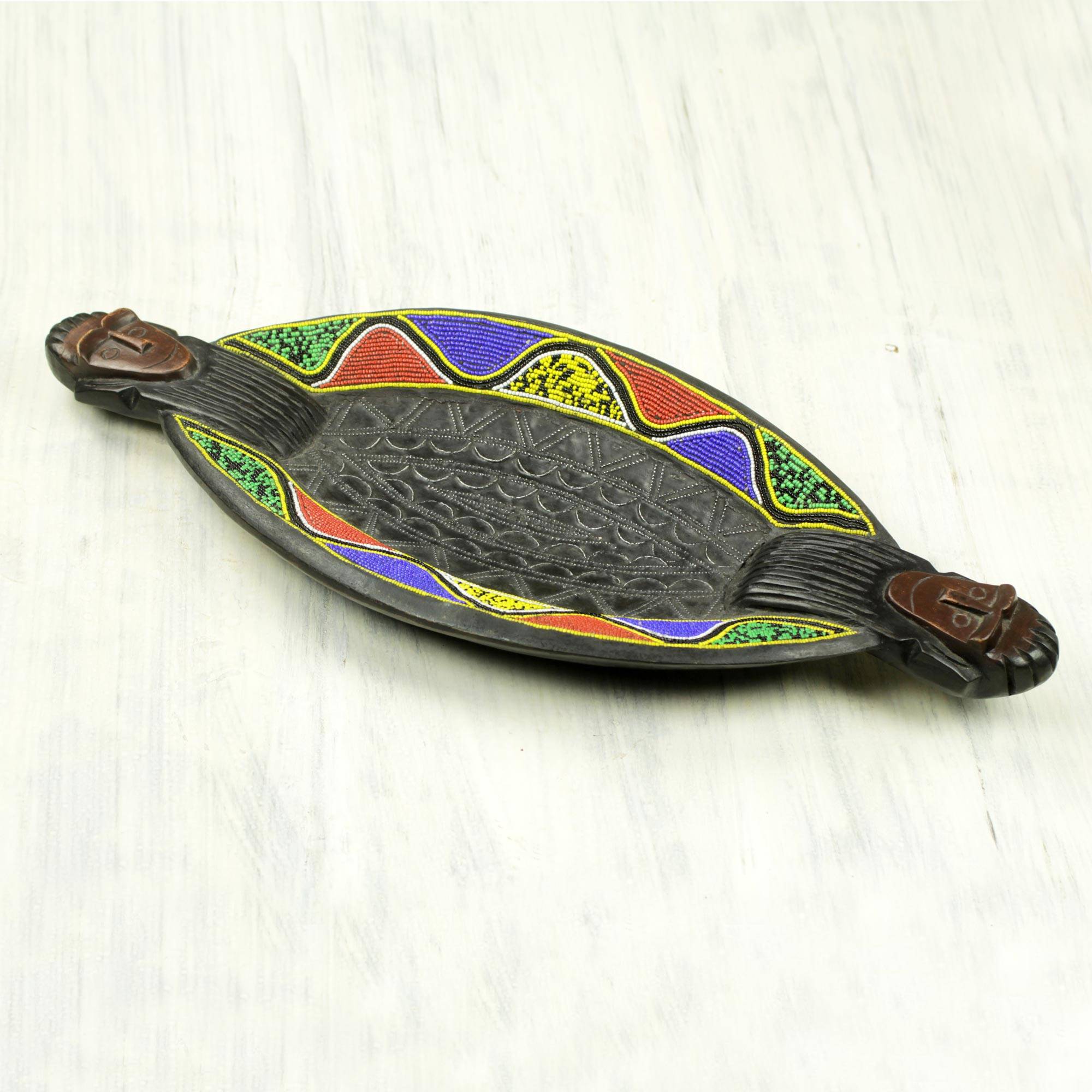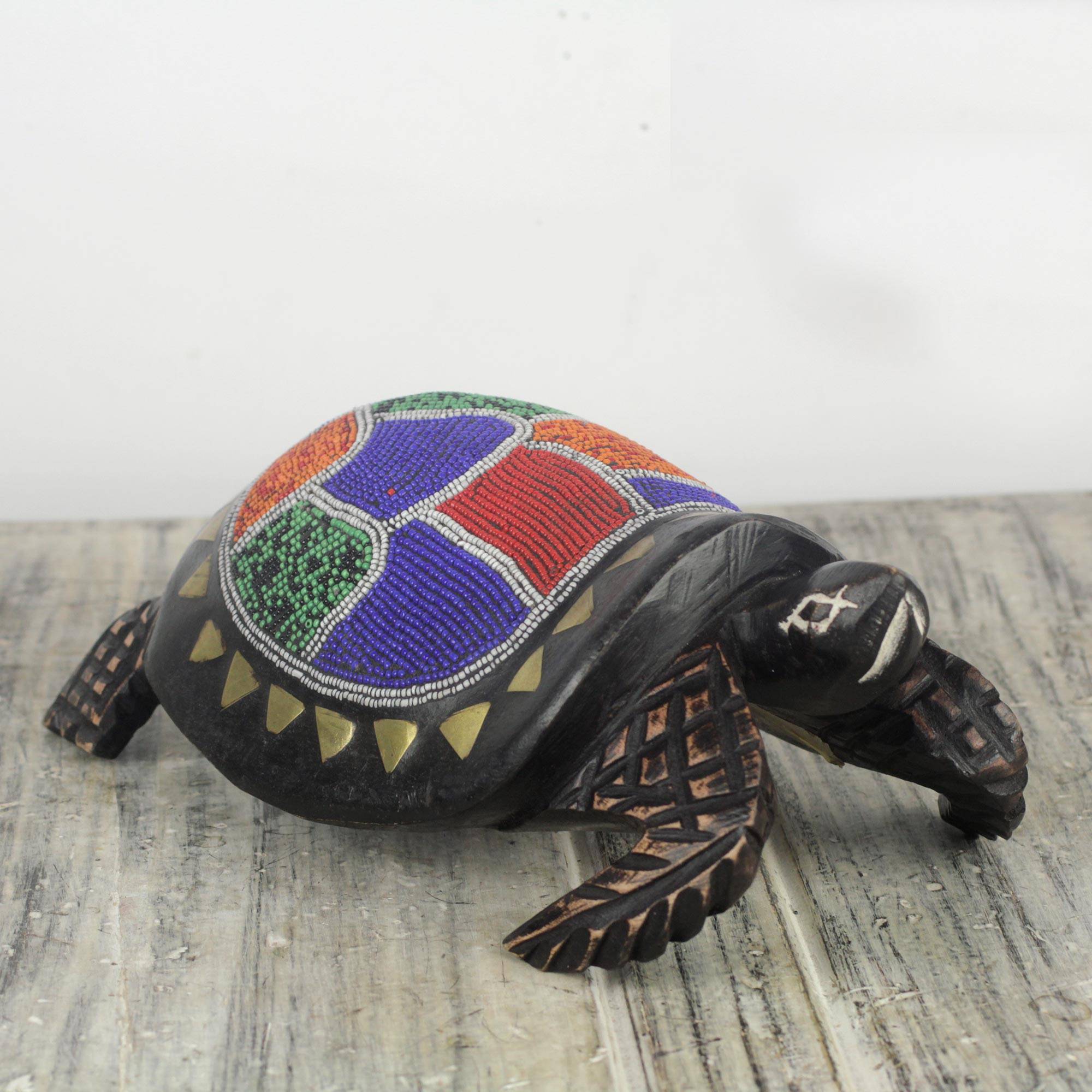 "Your turn, how do you mean?" I asked.
"Yes, I quit because I had to earn but now my family may acquire education. Indeed, I quit that we may conquer poverty. Now that we are done, it's my turn to go back to school. Higher education has always been my dream."
Awudu Saaed is married and has three children. He is grateful for his NOVICA customers. His current products are mainly wood carvings. He plans to diversify into jewelry soon.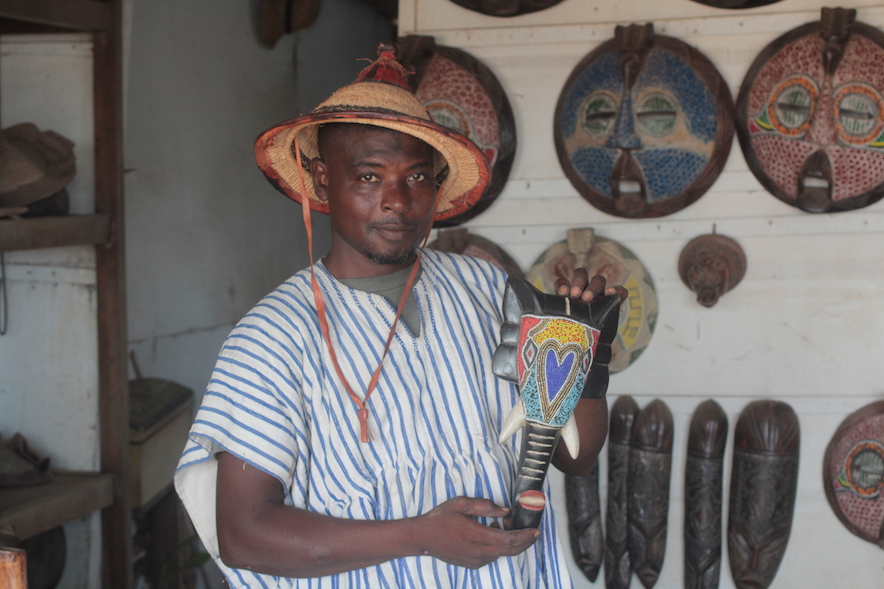 Interview with Awudu Saaed by Ross Ewool, October 2018.
We are pleased to present Awudu's full collection.
Rate this post:
[Total:

0

Average:

0

]