October 12, 2002.
For most of us, that date means very little. Can you remember where you were on that date? For many Balinese, that date means everything.
October 12, 2002 is when paradise shattered in Bali. Three bombs went off in densely populated areas. The first went off outside the US Consulate in Denpasar and caused minor injuries. The second and third bombs however, blasted through the tourist center of Kuta. The second explosion was detonated by a suicide bomber inside a nightclub. That blast killed several people, but sent hundreds running into the street. The third bomb was strategically placed inside a car near that nightclub. The terrified tourists and Balinese workers were all clustered near it when that vehicle exploded.
202 people died.
An Al Qaeda faction claimed responsibility for the attacks and some alleged masterminds were arrested. However, not only did the bombs kill innocent people, they also decimated the main industry on the island: tourism.
Balinese NOVICA artisan Wayan Kandiyasa clearly remembers that date. Back in 2002, he lived with his family in an area known for its' sandstone carvings. For generations, virtually all his neighbors supported their family by selling their art to tourists or hotel owners.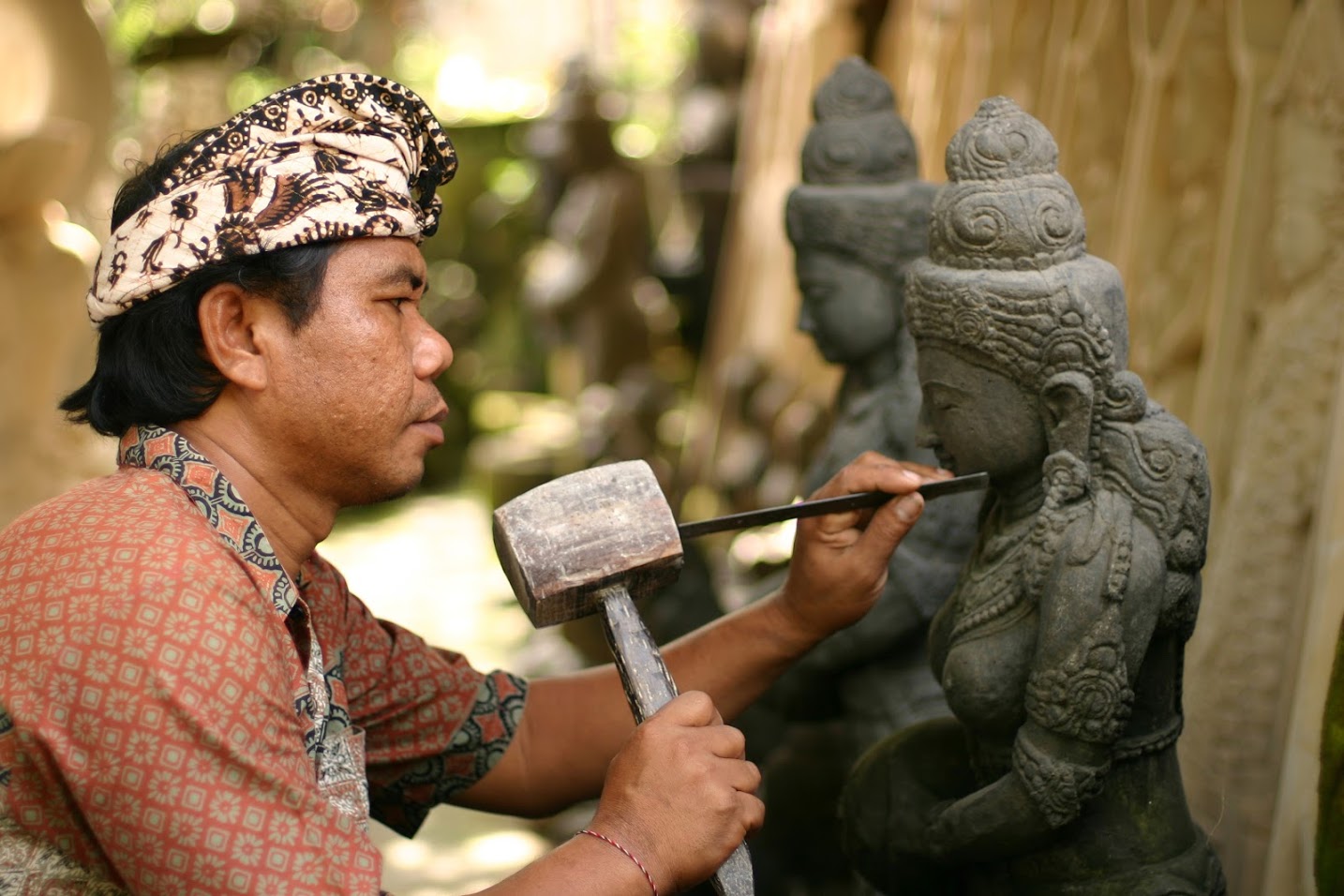 'You could drive down our street and there'd be sandstone sculptures for sale on both sides of the street for blocks,'  Kandiyasa says. 'We were known as the place to go.'
Once the bombs went off, his neighbors were left with nearly nothing. They still had beautiful sculptures to sell, but no one drove down their street to buy them. The street underwent an economic crisis.
'Many of my neighbors were forced to work in abandoned and overgrown fields, as farmers. ' Kandiyasa says. 'For generations, the families had been sought-after carvers, but there was not a market for that anymore. So, the artists became farmers and made very little money. Our neighborhood became poverty-stricken.'
Kandiyasa and his family were different though. A few years prior to the bombs, Kandiyasa joined up with NOVICA. The tourism industry may have fallen flat, but Kandiyasa's sales suffered very little. He shifted his focus away from hotels and street-side selling, and instead built up his inventory for NOVICA.
'Soapstone sculptures are heavy so I started making more and more smaller statues even though they are more difficult and time consuming to make it,' he says. 'I concentrated on making statues that could ship easily to the US.'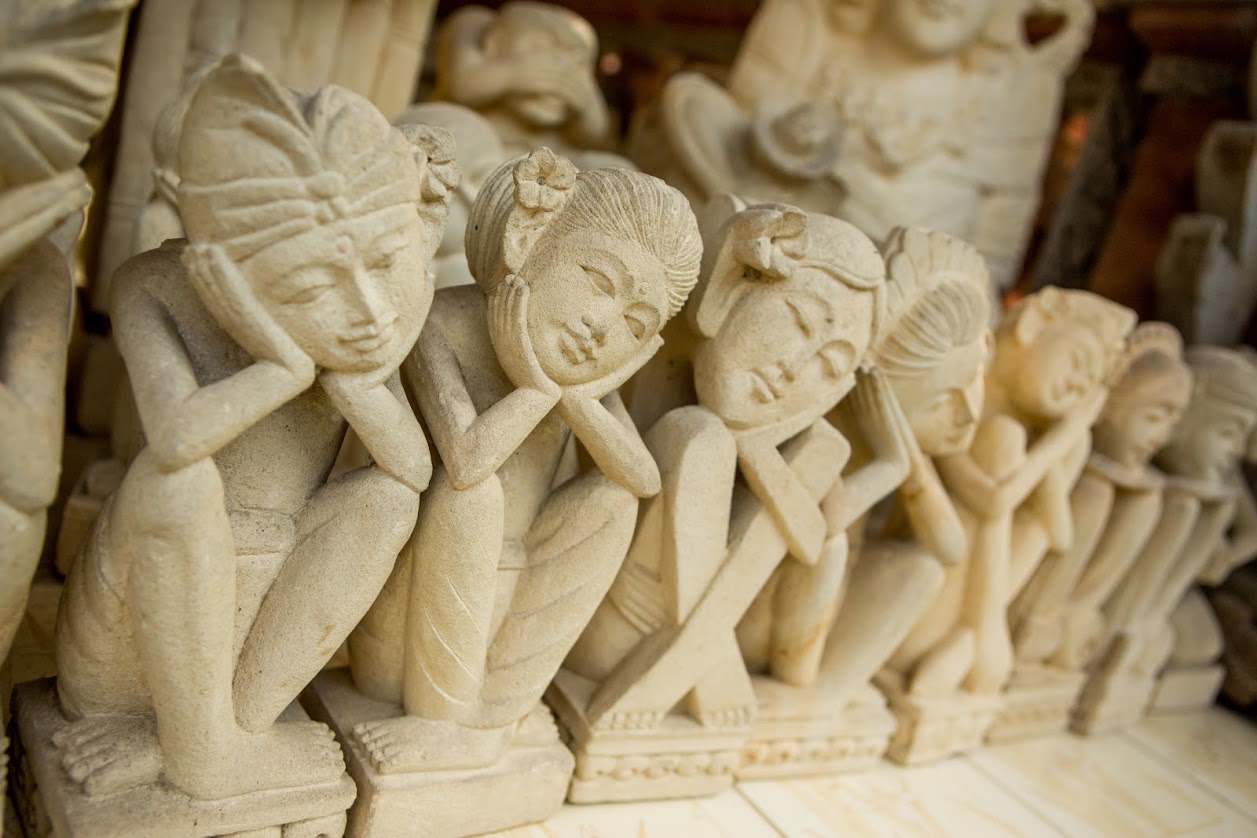 Thanks to his NOVICA orders, he was even able to hire some of his neighbors to help him, getting them out of the fields.
The tourism industry started to slowly revive itself, but then dropped back down again when more bombs went off in 2005. 20 people were killed this time, and the destructive economic cycle happened again. The Indonesian government wrangled up the alleged terrorists again and launched an aggressive campaign to step up security. Today, tourism is back and the economy is rapidly expanding.
For Kandiyasa, the turmoil in the past decade or so has tested his resolve but made him certain of his identity as an artist. He works alongside his brother, nephew and neighbors now, planning and intricately carving individual statues. In addition to NOVICA, he sells his large carvings to hotels and has displays outside his house again.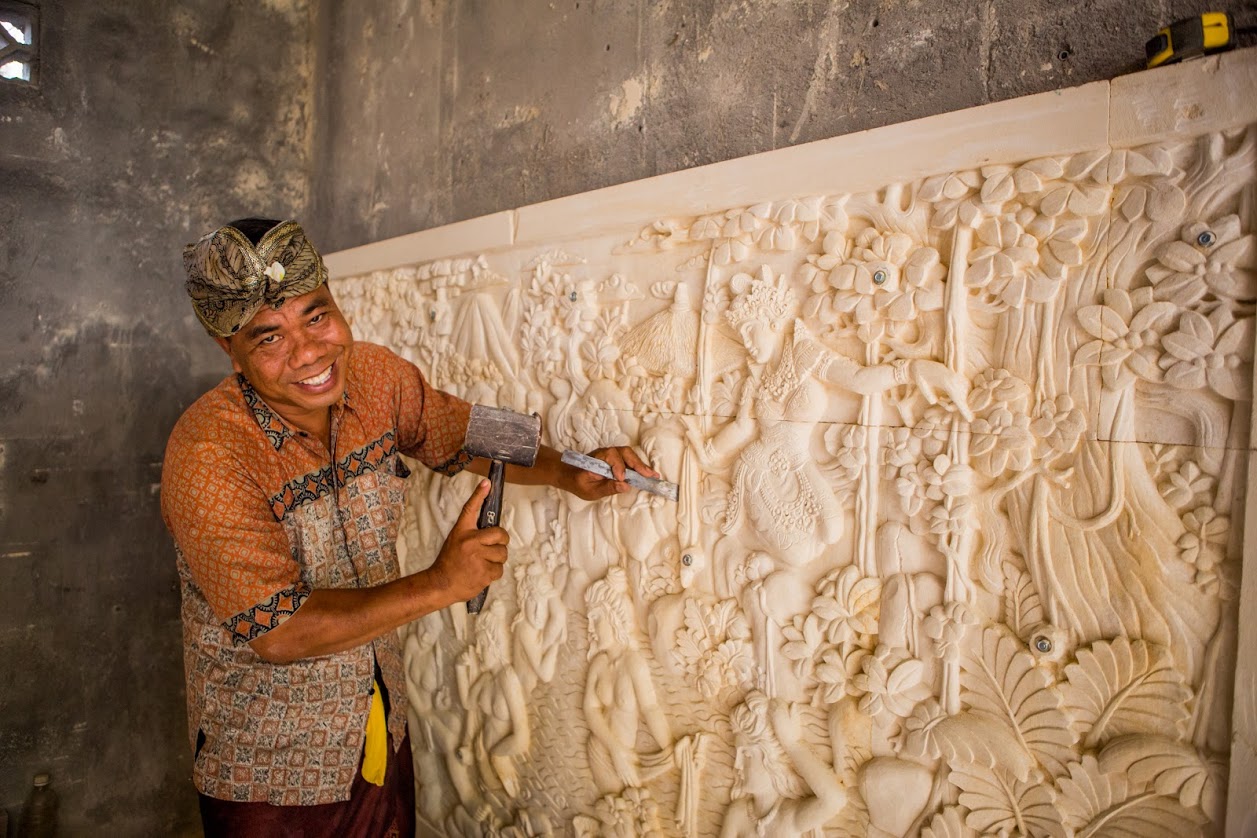 Rate this post:
[Total:

0

Average:

0

]