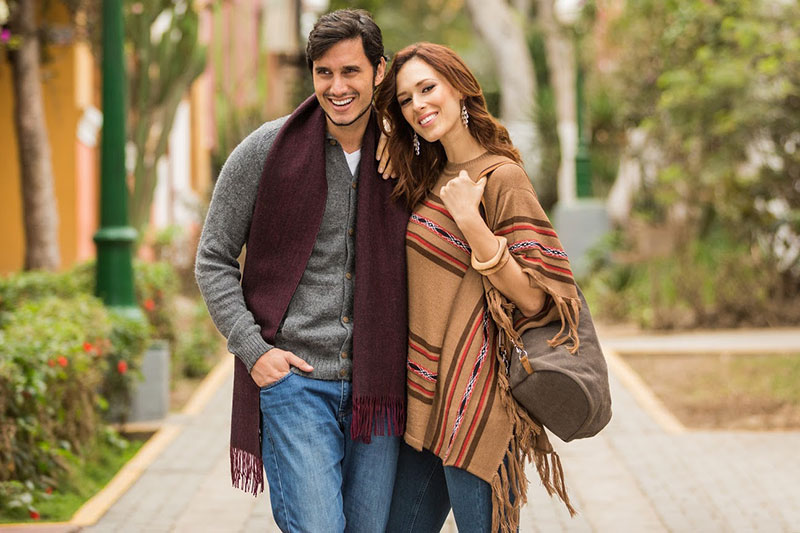 If you're wondering what to wear this winter 2015, look no further than this season's biggest outerwear trend: capes, cloaks, and ponchos.
Ponchos and capes for women are becoming one of the most prominent trends for fall 2015 in accordance with the rise of everything '70s this season, channeling the iconic decade's fascination with global and folkloric clothing. But in fact, ponchos and ruana cloaks (the open-fronted but just-as-cozy sister of the poncho, pictured below) have been around for hundreds of years, worn by pre-Hispanic Incas and knitted from warm, fall-friendly alpaca wool — they're the gold standard for a sophisticated, free-spirited bohemian vibe.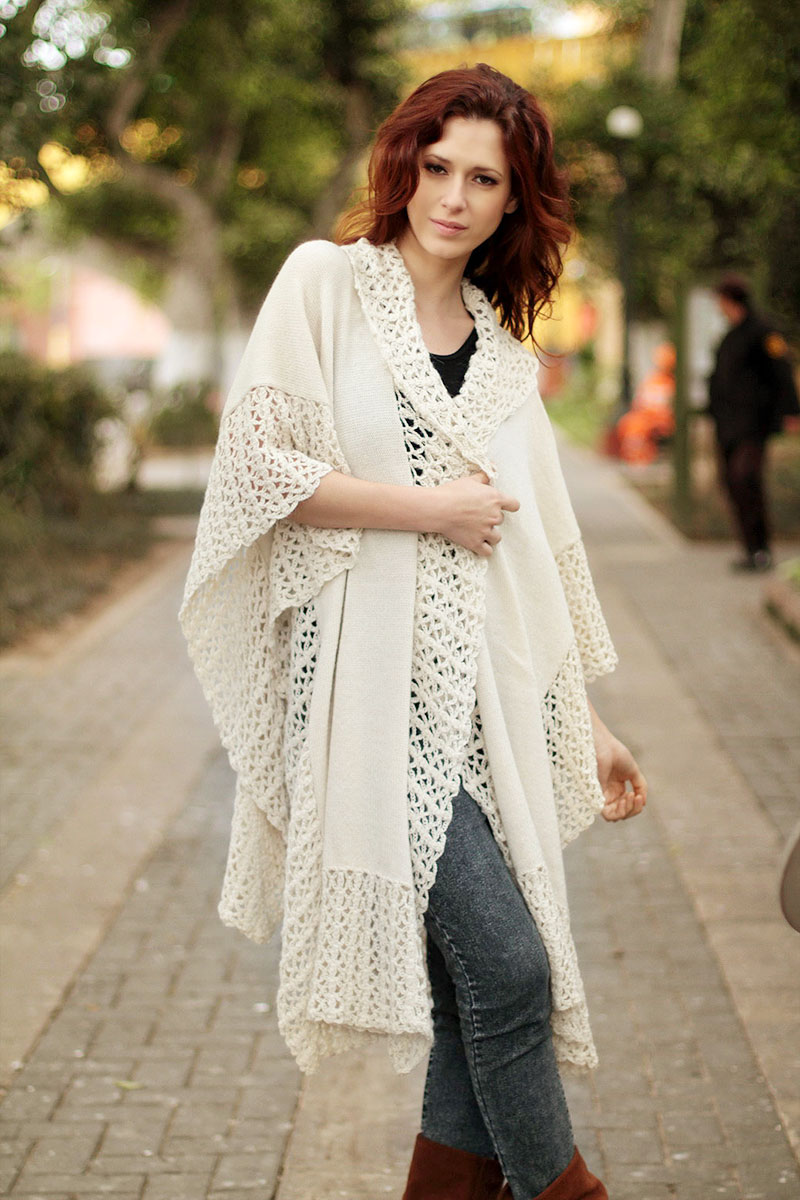 Poncho style is also on the rise nowadays because it offers a chance to play with layering and different silhouettes, another of this season's latest style trends. The excessive drape of a winter poncho makes for a garment that is dramatic and striking but still free-spirited and fun.
Not to mention the fact that ponchos and capes are insanely comfortable! Wearing a poncho has the feel of wearing your favorite blanket out — but without the strange looks from passersby. On a mild fall day, ponchos and cloaks are great lightweight, attractive alternatives to a bulky and cumbersome coat. And on days when the weather calls for bundling up, they make perfect layering pieces.
There's also something supremely comforting about the poncho's ability to glide over any worrisome midsection areas. For those of us who prefer loose, unstructured layers that do not cling, the poncho is an ideal choice for your winter clothing styles. And above all, wearing a poncho is easy — it's the ultimate throw-on-and-go piece to elevate your wardrobe basics.
Many people, however, feel intimidated by a poncho — because at the end of the day, it's a very unique garment that will quickly become the focal point of your outfit.
If you're on the fence about wearing a cape or a poncho this winter, stick to one in a solid, neutral color. You can also ease into this trend with a more structured poncho sweater or a capelet  instead of a full-blown poncho or cape.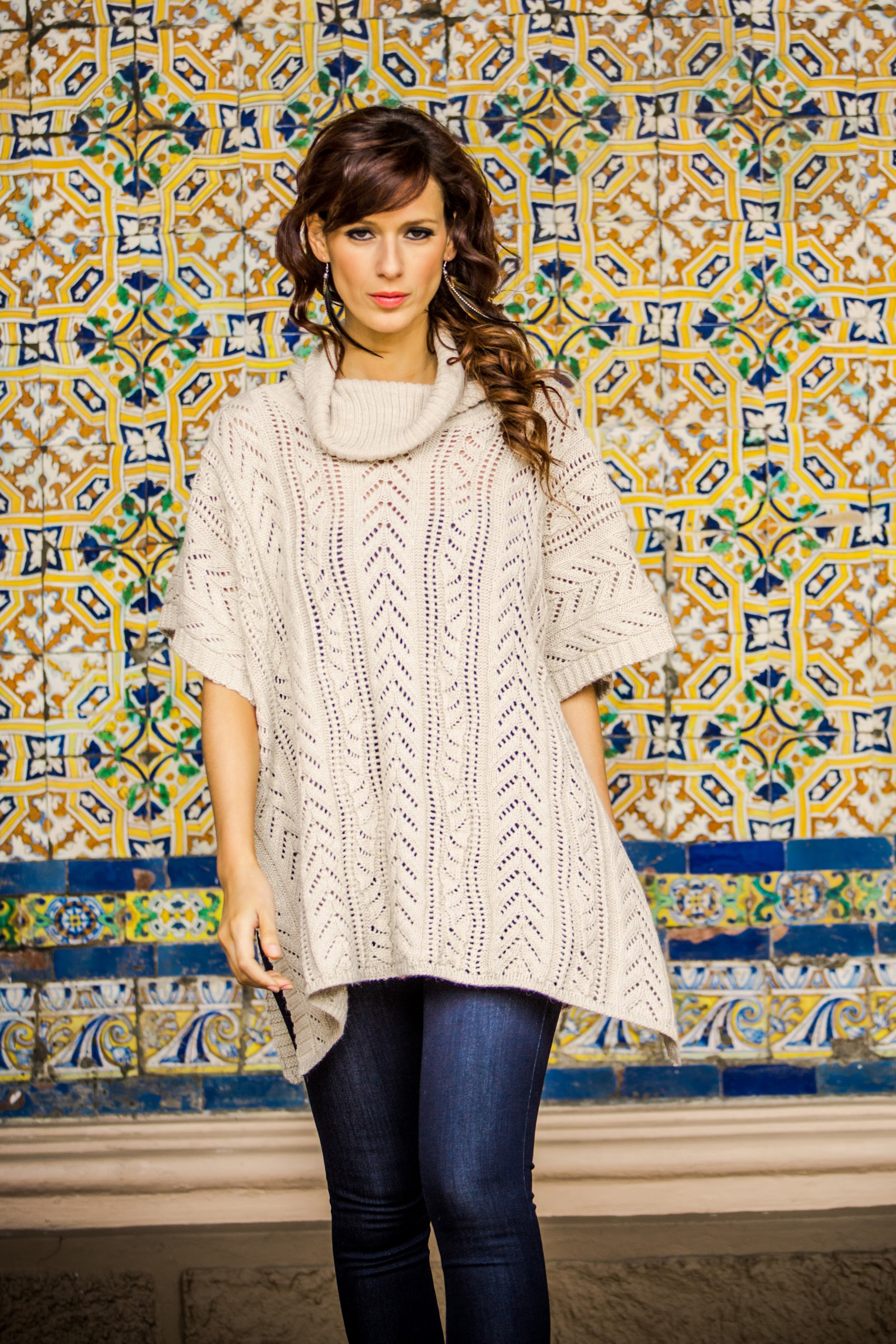 For a more bohemian, free-spirited look, opt for an extravagant poncho or cloak with lush fringe, folkloric motifs, or allover lacy crochet — you're sure to steal the show wherever you wear it!
If you're unsure about the shapeless silhouette that the poncho creates and want something a little more form-fitting, you can always define your waist with a chic belt — or go for a poncho with a built-in belt.
Curious about how to style a poncho? The trick is balancing the volume of the poncho with a more streamlined look underneath. Think skinny jeans, leggings, or a well-fitted skirt, and steer clear of wide-legged pants that will make your look feel big and chunky.
If you're wondering about accessories, consider sidelining a shoulder bag that might slip off and reach for your favorite handbag instead — you'll be well on your way to mastering poncho and cape styling. Want to keep your look crisp and polished? Opt for streamlined, glam accessories, or even wear collared shirts under solid-colored ponchos to create preppier looks. Sleek and sophisticated monochrome is also still a big trend, so for a more urban look, opt for a head-to-toe poncho ensemble in black and white.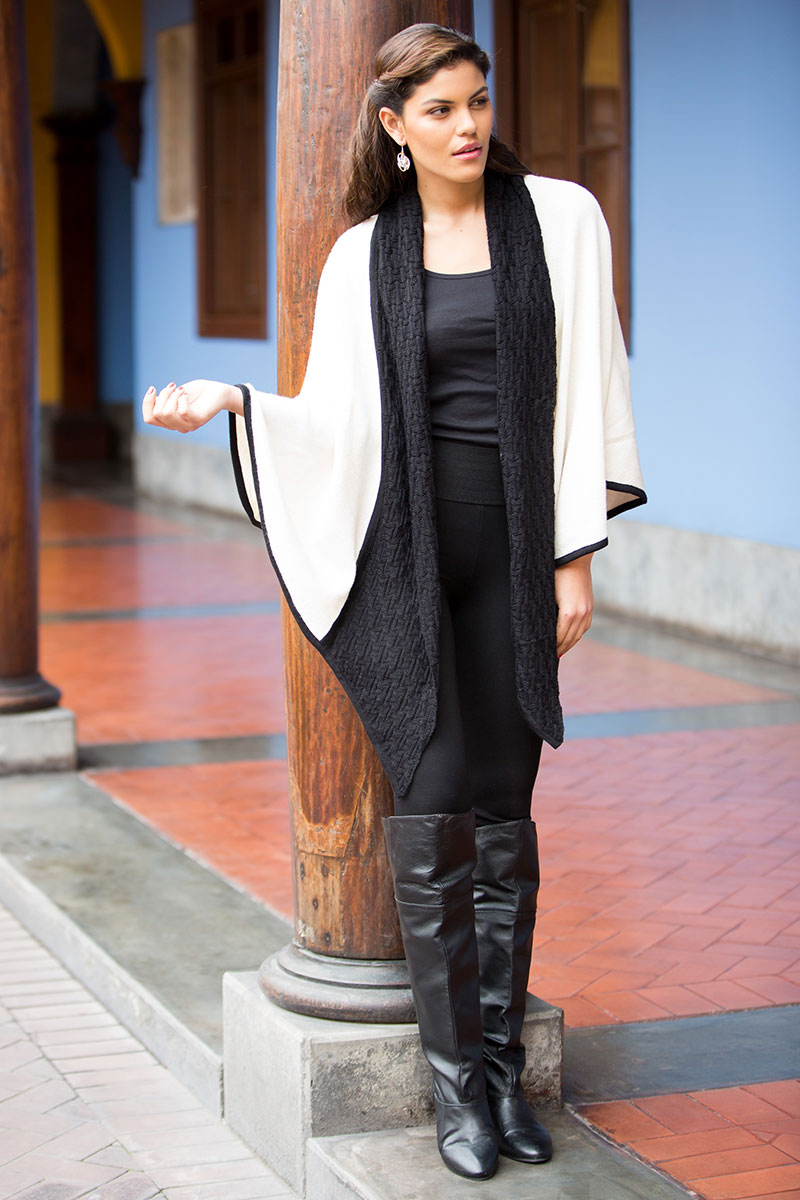 No matter what kind of cape, cloak or poncho you choose or how you style it, these iconic fall styles are a great way to elevate your look right now. Give your coat a rest this season and give one of these of-the-moment pieces of outerwear a try!