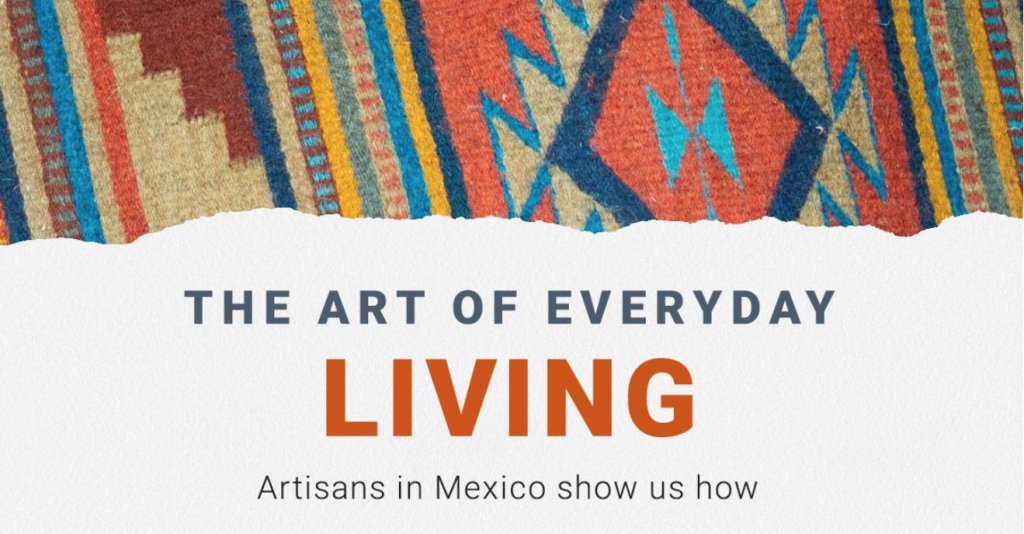 Fill your home with art you can use. Talavera-style serveware, handblown glass pitchers, Zapotec rugs, gorgeous Mayan hammocks, barro negro pottery and so much more.
This beauty belongs to everyday life with these handmade Mexican treasures.
Fire Comes to Life

The birth of a "Rhombus Fire" Zapotec rug begins with the caring of sheep, shearing, washing, carding, and spinning their wool. The Ruiz Bazan family weaves hundreds of years of Zapotec culture into their incredible creations. Their handiwork is evident in every step of the process — from gathering leaves, nuts, berries, and cochineal for their organic dyes, dyeing and drying the wool to warping the loom. "Our rugs carry the lines and colors of our native land," they say. We believe the finished product is well worth the wait.
Black Magic

Oaxacan Black Pottery is a full-bodied affair. Anakarem and her family have been at it for generations, and there is no part of the process they do not touch by hand — or foot. They dig for clay, stomp it out, mold it into shape, carve it into something exceptional, and fire it to a high shine. Prepare to lose yourself in the elegant mastery of the process.
Buried Treasure

Legend has it that ancient Aztecs prepared the first guacamole in a handmade molcajete, the pre-Hispanic mortar and pestle. Today, the Comonfort Group in Mexico preserves this legendary past through a process that transforms lumps of rock into something beautiful to behold. From digging for stone to hand-chiseling to perfection, this process captivates the mind and the spirit.
Heart of the Matter

The wood must be cut only on the full moon, as tradition dictates. Then Claudio Ojeda carves and smooths the wood into the shape of a heart, using various blades and knives. With a brush as fine as a lock of hair, Claudio's mother brings a simple wooden heart to life, in the style of alebrije art, rife with colors and patterns that awaken the senses.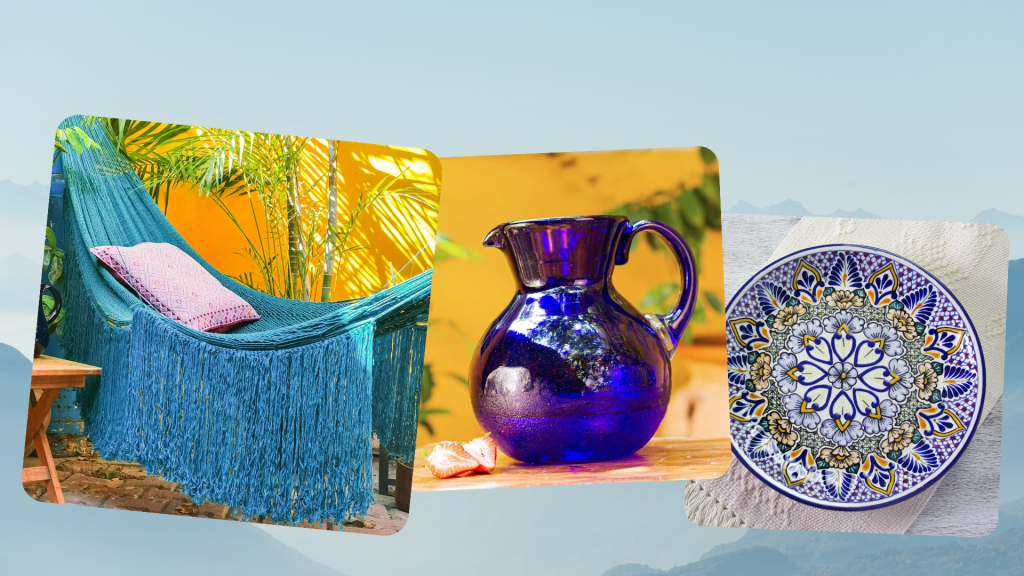 Rate this post:
[Total:

0

Average:

0

]