Through their compassion, commitment, and creativity, Argentina and Francisco Figueroa teach us that a bracelet, a bowl, and an ornament can represent much more than simple objects.
Sometimes exquisite joy is born of tremendous pain. Argentina and Francisco intimately understand how these opposite emotions can be inseparable.
In 1990, their daughter, Nyla Eliza, was born with hydrocephaly, and their lives would be forever changed. After several operations, she contracted meningitis, which left her with debilitating side effects.
It would take the couple seven years to hold their first meeting, but one day in 1997, they discovered that they were not alone. Other parents of special needs children arrived to express their frustrations with the limited care, scarce resources, and unreliable information about how to raise a child who was differently-abled.
They began ADISA, the Association of Parents and Friends of People with Disabilities, to provide special education and physical therapy to children in need. A few months later, 9-year-old Nyla Eliza passed away.
Rather than abandon their project, Argentina and Francisco redoubled their efforts. They solicited help from neurologists and physiotherapists; they worked with international volunteers in the medical field; they opened a 24-hour emergency service, rehabilitation rooms, and a community awareness project. Argentina became an official special needs teacher.
As their reach expanded, so did their dreams.
They realized that soon, the children they had been working with for so many years would be adults. They would need to continue building life skills in a way that promoted independence, dignity, and strength.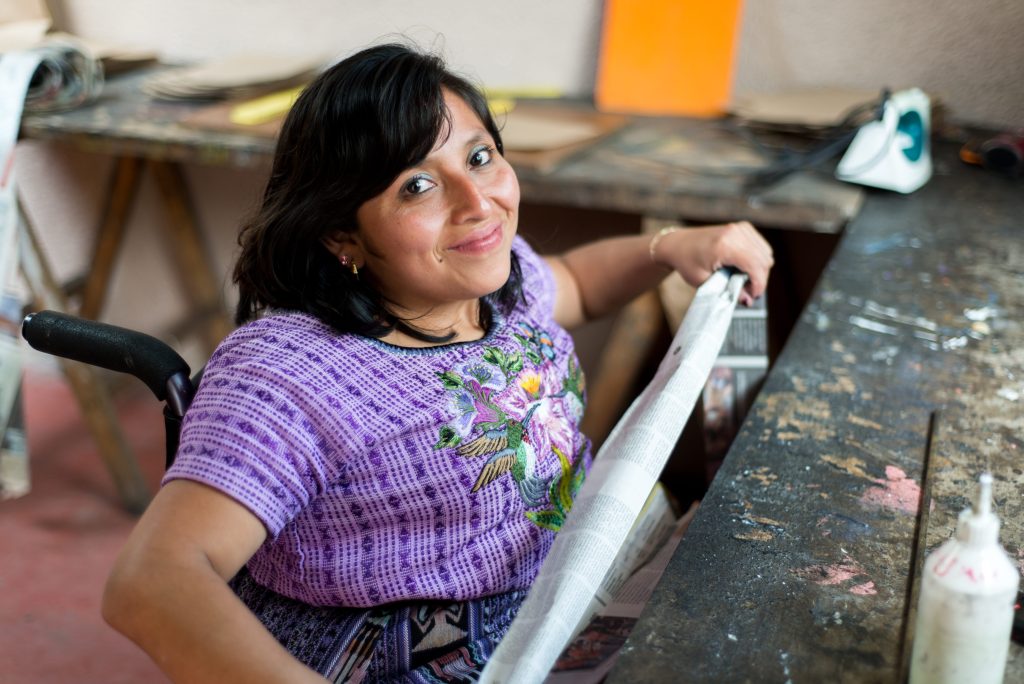 So they turned to Francisco's background in textiles and developed a plan.   
The materials would be simple: old newspapers, used pieces of glass, small, colorful beads. They would teach the young adults in ADISA how to work with these materials, how to roll and bend them into new shapes—a bracelet, an ornament, a beautiful basket.
In the process, Francisco and Argentina have taught us to view these raw materials in a new light. They nurture the potential within the material to help bring it to the surface. The elegant up-cycled objects inspire us to take a wider perspective, to notice things we might otherwise overlook, to discover a different kind of beauty.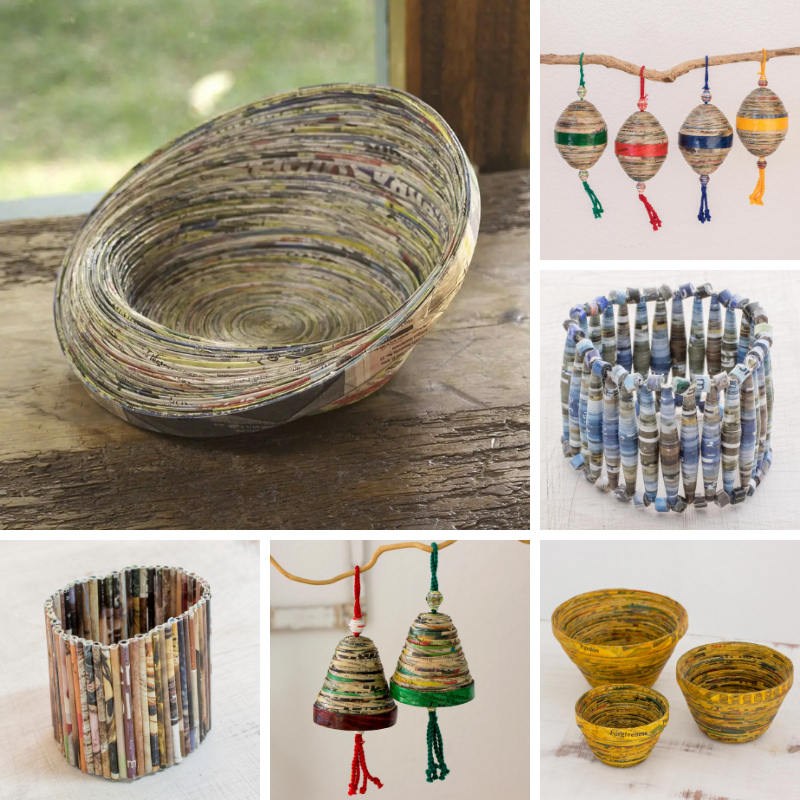 This is exactly what these young artisans have been teaching their communities, and communities around the world, for many years. Today they work with international volunteers, have opened paper and wood workshops, started a bakery, and even brought home gold medals from the Special Olympics.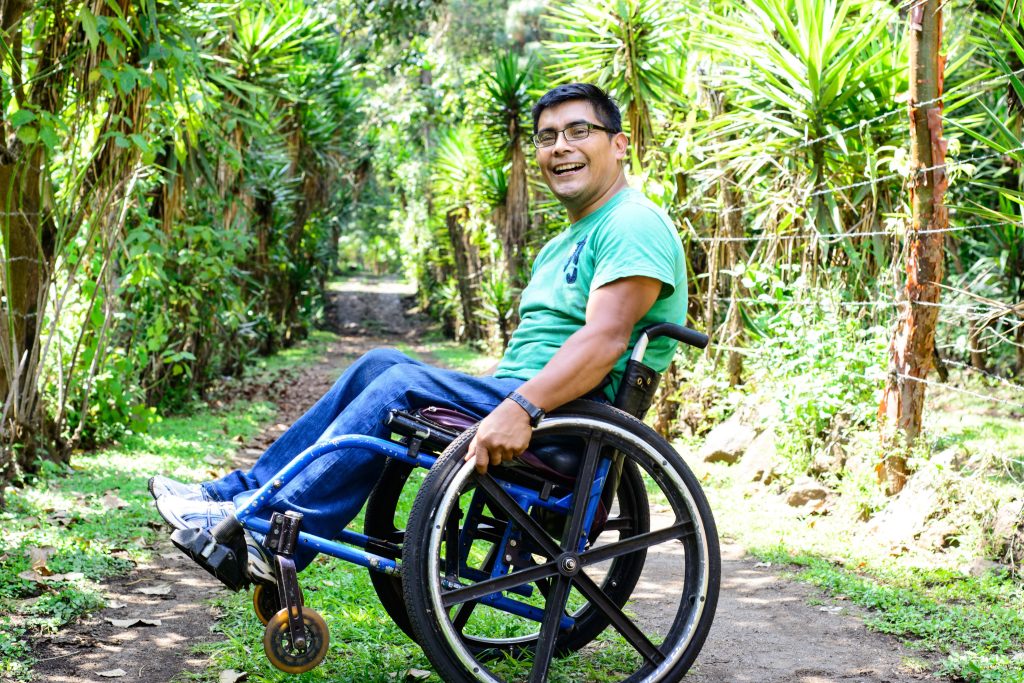 While this project may have begun in the throes of pain, it has brought light into the lives of children, families and communities around the world.
Rate this post:
[Total:

1

Average:

5

]