When it's cold outside (or perhaps even inside, thanks to coworkers who like to keep the thermostat at 65 degrees F…,) turtlenecks can be a great help in keeping our bodies warm.  Though it might seem like necklaces aren't appropriate for wearing with turtlenecks, they can be a perfect accessory!
Unless your turtleneck is made of a super thick fabric or is the cowl-neck style, you don't have to shy away from necklaces just because your neck is covered. Instead, your turtleneck can act as the backdrop for everything from silver or gold chains to chunky necklaces. Pendants, beads (as shown above), lariats, or even tassels can look wonderful!
Y-necklaces such as the one featuring amethyst stones below would beautifully complement a turtleneck of lilac, turquoise, or even white or black.  The stones are vibrant enough to stand out against just about any color of fabric!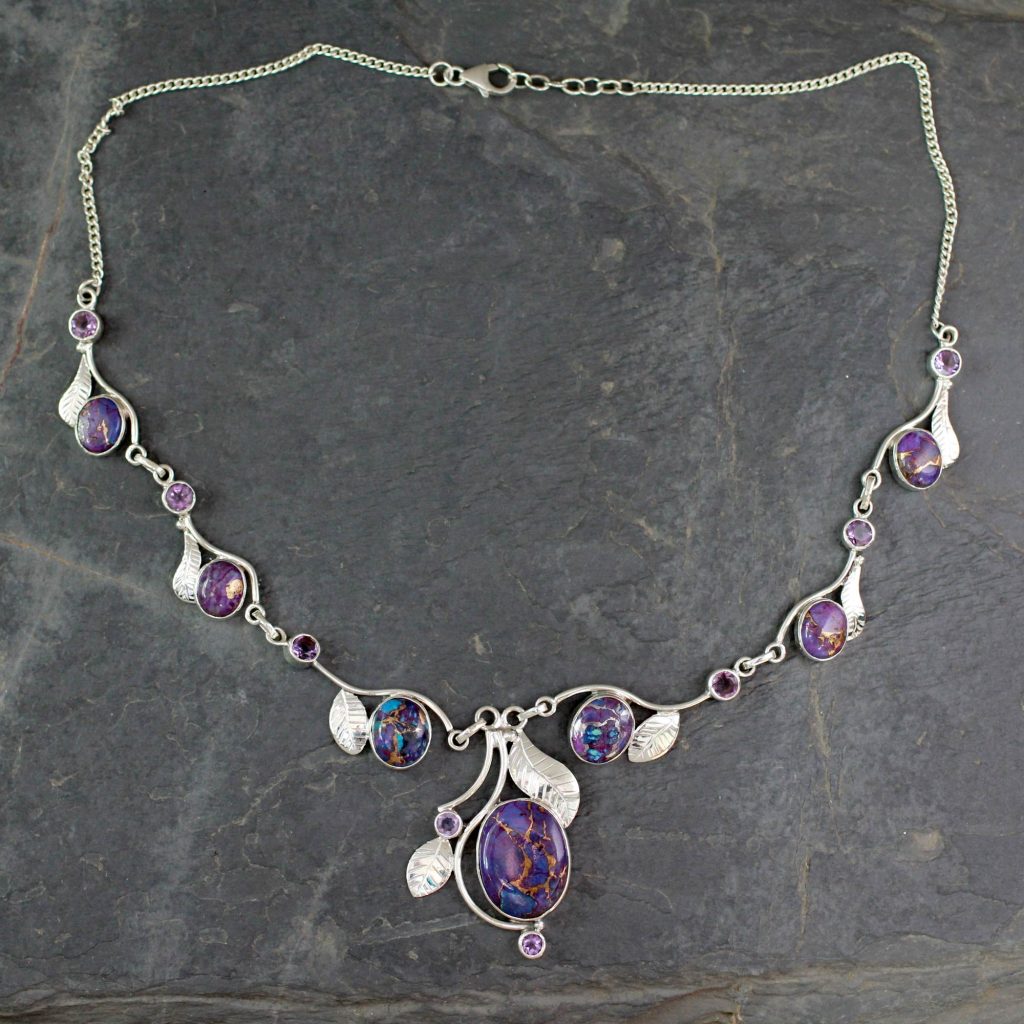 Strand necklaces also go very well with turtleneck shirts, as their inherent ornateness makes it nearly impossible for them to disappear into an article of clothing.  The carnelian strand necklace below is a perfect example of a piece of bold yet elegant jewelry.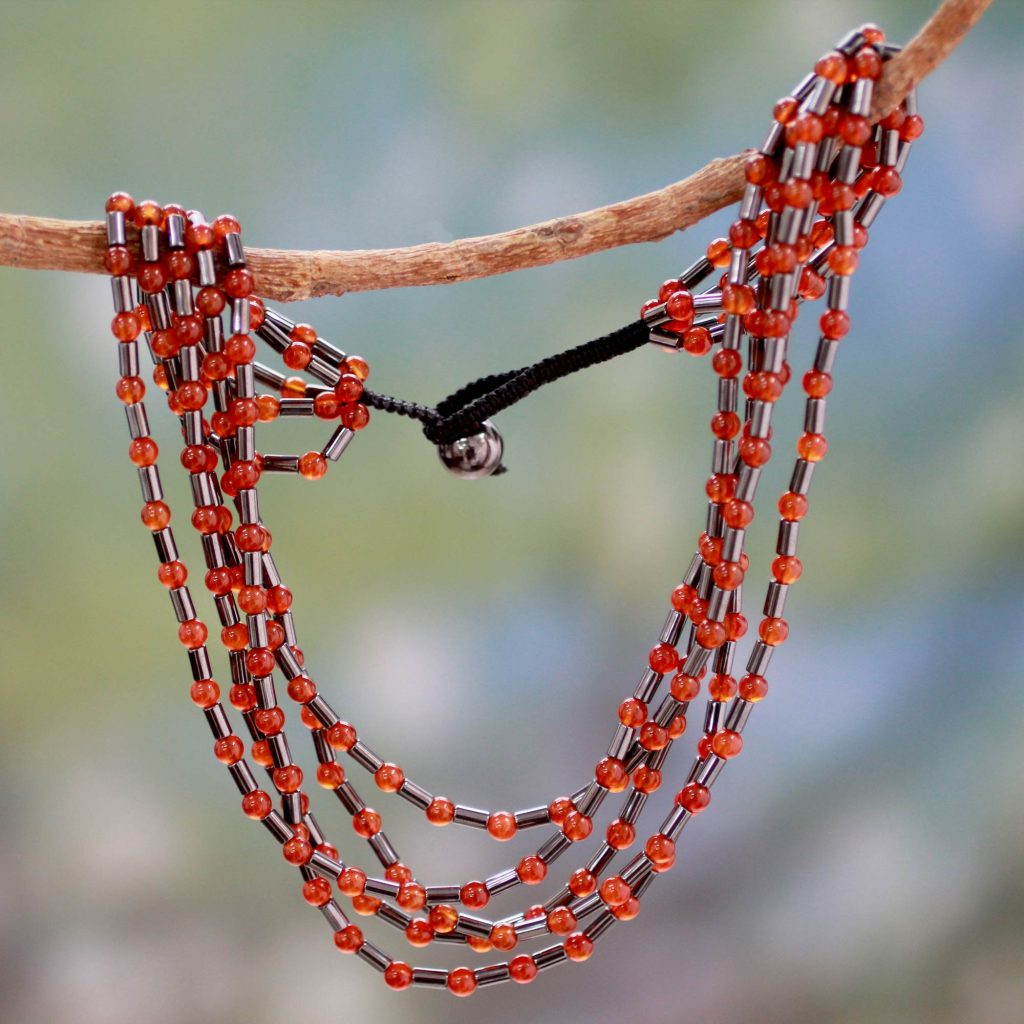 Depending on the size of the pendant in question, that style of necklace can also be highly suitable for accessorizing a turtleneck or other high-collared shirt.  The hand-carved wood and bone necklace below would certainly stand out!  The contrasting colors and hypnotic shape make it hard to miss.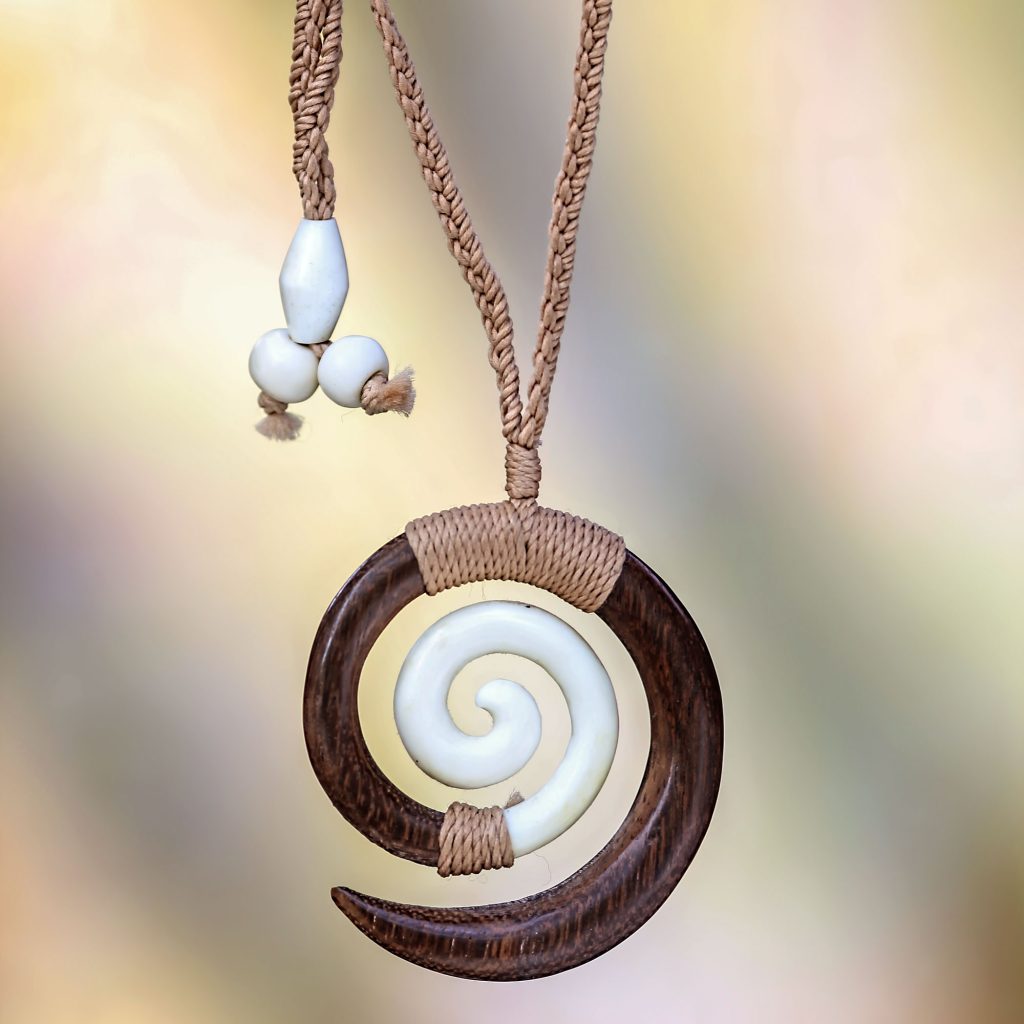 Another style that one could wear with a turtleneck is the waterfall necklace.  This type of piece has flowing lines and dangling strands reminiscent of an active waterfall.  The example below features cultured pearls and would bring a touch of elegance to any outfit!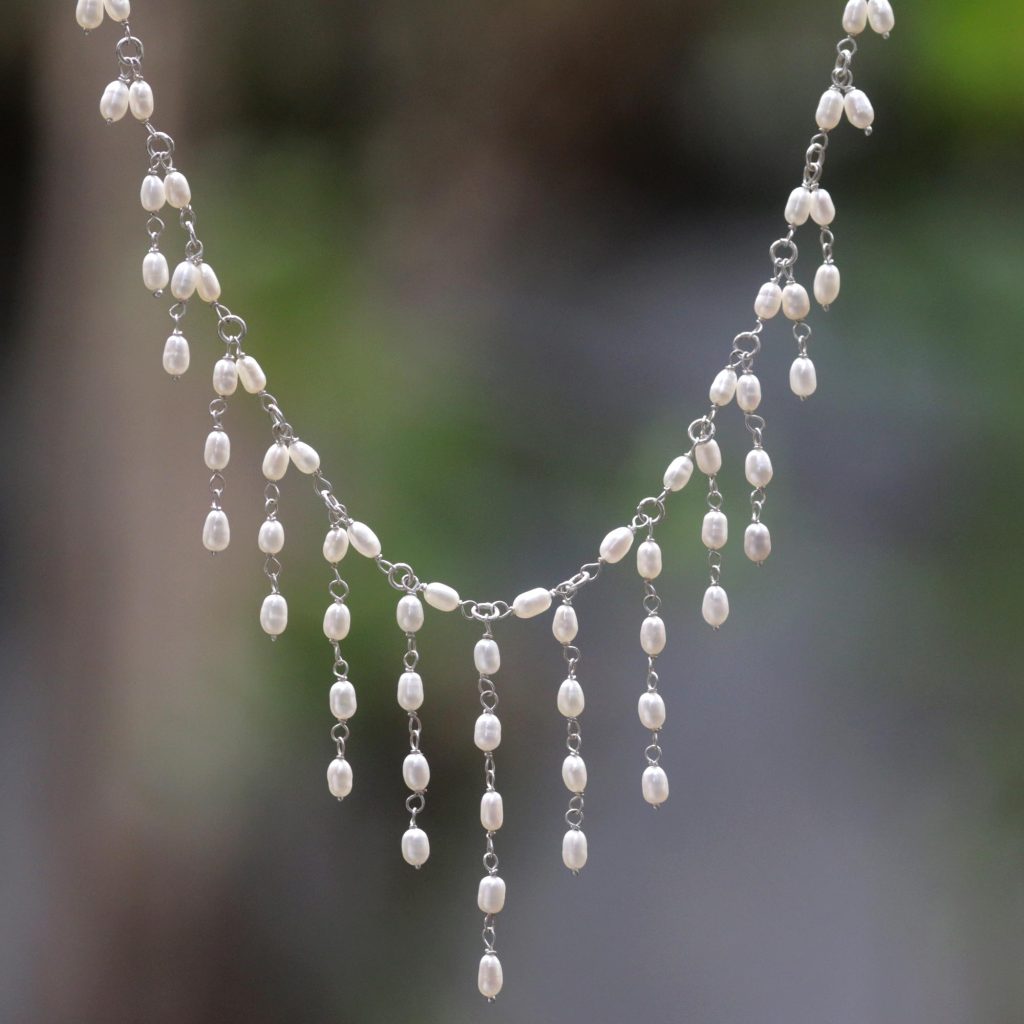 If there is any doubt or fear in your mind that your necklace will be unnoticeable against a turtleneck, look no further than a statement necklace–it's sure to do the trick!  Whether it features chunky stones or a thick cord of beads, it will not give up the spotlight for any article of clothing!  My favorite example of such a necklace is seen below; it's a large teardrop-shaped chalcedony gem gilded by a number of lapis lazuli stones.
I hope I have made it clear that you need not be afraid of wearing necklaces with turtlenecks.  Not only do certain styles look fine and completely appropriate, but they can also enhance the shirt or outfit and make your sense of style all the more evident!
Rate this post:
[Total:

0

Average:

0

]