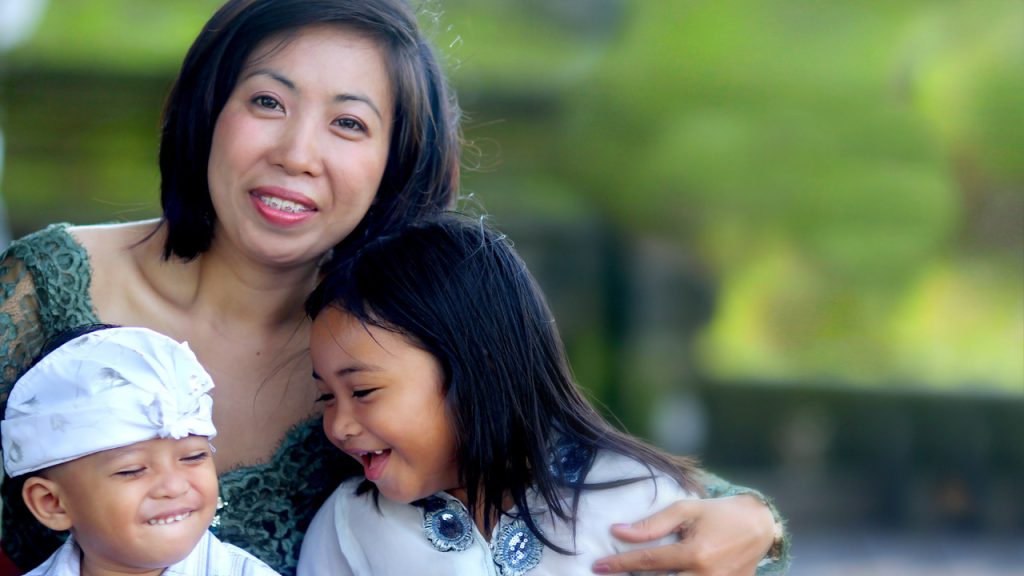 This is the 1st in a series of 3 interviews for Mother's Day:
We get together with 3 moms, from 3 different continents, and find out how they  juggle the commitments of motherhood with the pressures of earning a living through their art.
Meet Eka, a woodcarver from Bali.  Several years ago she became a widow when her husband, NOVICA artisan Putra Suteja, passed away after a long illness.  Eka has been the recipient of 2 artisan microcredit loans, and has an extensive collection of masks and decor on the NOVICA website.
How many children do you have, and what are their ages? 
My daughter is 5 years old and my son is 2 years old.
Are you the sole provider for your family?
Yes. I am a single mother. My husband passed away when my youngest son was only 15 days old.
Eka's late husband, Putra Suteja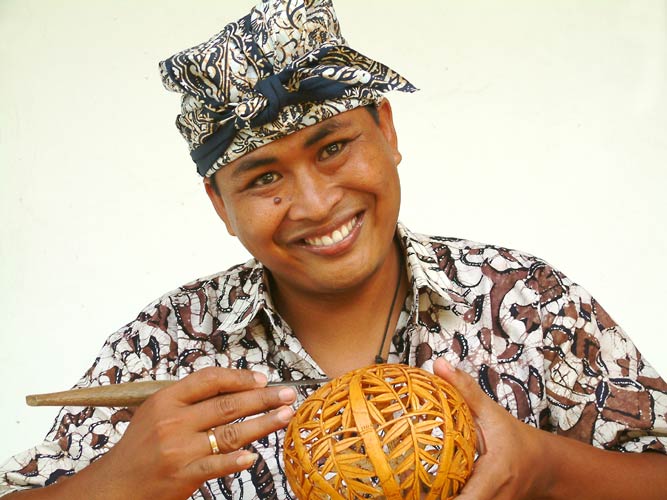 What was it like to lose the father of your children so early?
In the beginning I was in a lot of pain. I thought how on earth can I raise two children alone without a husband? But now I am proud that even though I'm alone,  I have proven myself capable of raising my children.
What are the big challenges of being both an artisan and a mother?
It's all about time management.  Both my children and my job are very important areas of my life.  When it's my time to work, I work… but I'm always careful to devote time to playing with the children so they feel happy.
The traditional role of a mother in Bali has always been to nurture and raise the children… but my situation is different, so I have to be smart and manage my time very carefully, to make sure my children never feel ignored.
How has being a part of NOVICA made a difference to your life and livelihood?
NOVICA has given me the spirit and the motivation in my life to move forward after the death of my husband. I feel so grateful, because thanks to my sales through them, I can raise my children properly.  I always pray that NOVICA will carry on growing and remain successful,  because the future of my children depend on it.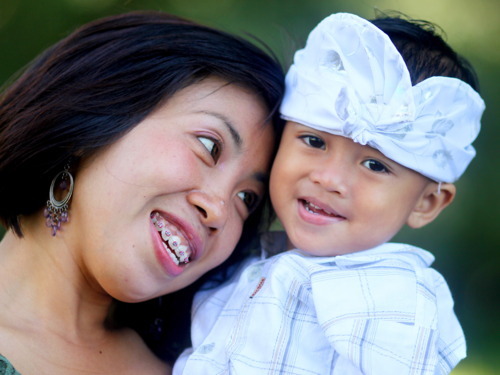 Do you share your art with your children? 
Obviously they don't help me with the physical work, but sometimes my children give me inspiration to create new pieces.  The ideas often come from them, which fills me with a new spirit to create original pieces.
What lessons of life have you learnt from being a single mother artisan that you'd like to share?
Never give up if life throws many problems at you.  Whatever it is, always try to face it with strength in your heart.  I give my very best, and I pray a lot too… that is all I am doing, and it helps me to get through life.
Do you have a message for the people who buy your art?
Yes!  Thanks to my customers!  Because of you, I can be as I am now. And best wishes to all mothers – let's make our children proud!
You can support Eka by purchasing from her beautiful collection of home decor.  If you're a fan of her work, or just have a message for her, please feel free to comment below.
Rate this post:
[Total:

1

Average:

5

]