It's summertime – the time for action movies, barbeques, and reading trashy novels at the beach. Whatever your preference for summer fun, at NOVICA we know how to keep you cool – literally and figuratively. Here are a few suggestions to "summarize" both your picnic table and your wardrobe with casual elegance.
PARTY ON!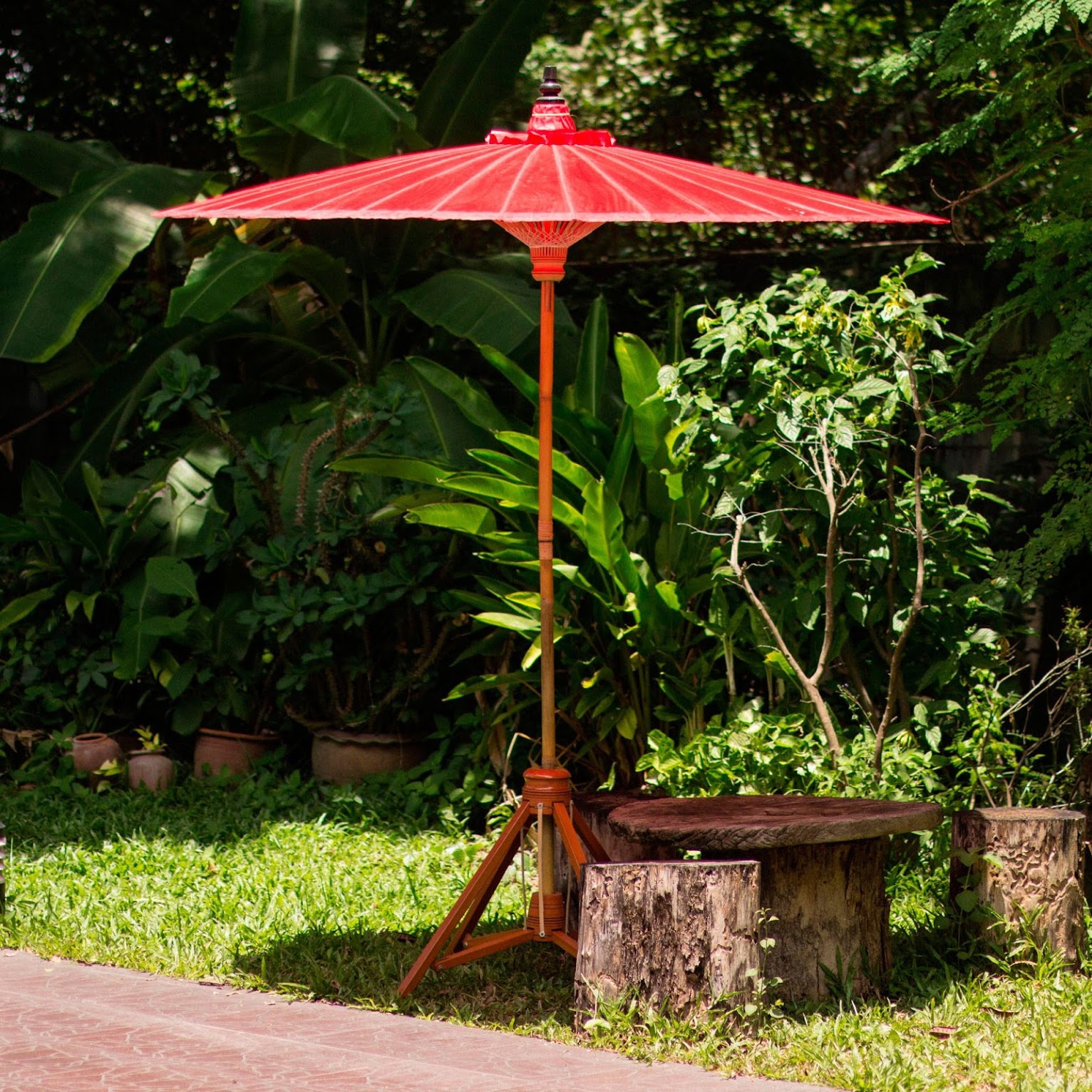 Thai artisan Nikom has created a series of colorful and lightweight decorative umbrellas, perfect for providing occasional shade wherever you might need it. Hand-crafted from cotton and natural bamboo, this striking, portable piece comes with a convenient cotton storage bag, and the pole disassembles in a jiffy. A handsome wooden stand is sold separately, so you can adjust the umbrella's position as the sun sets.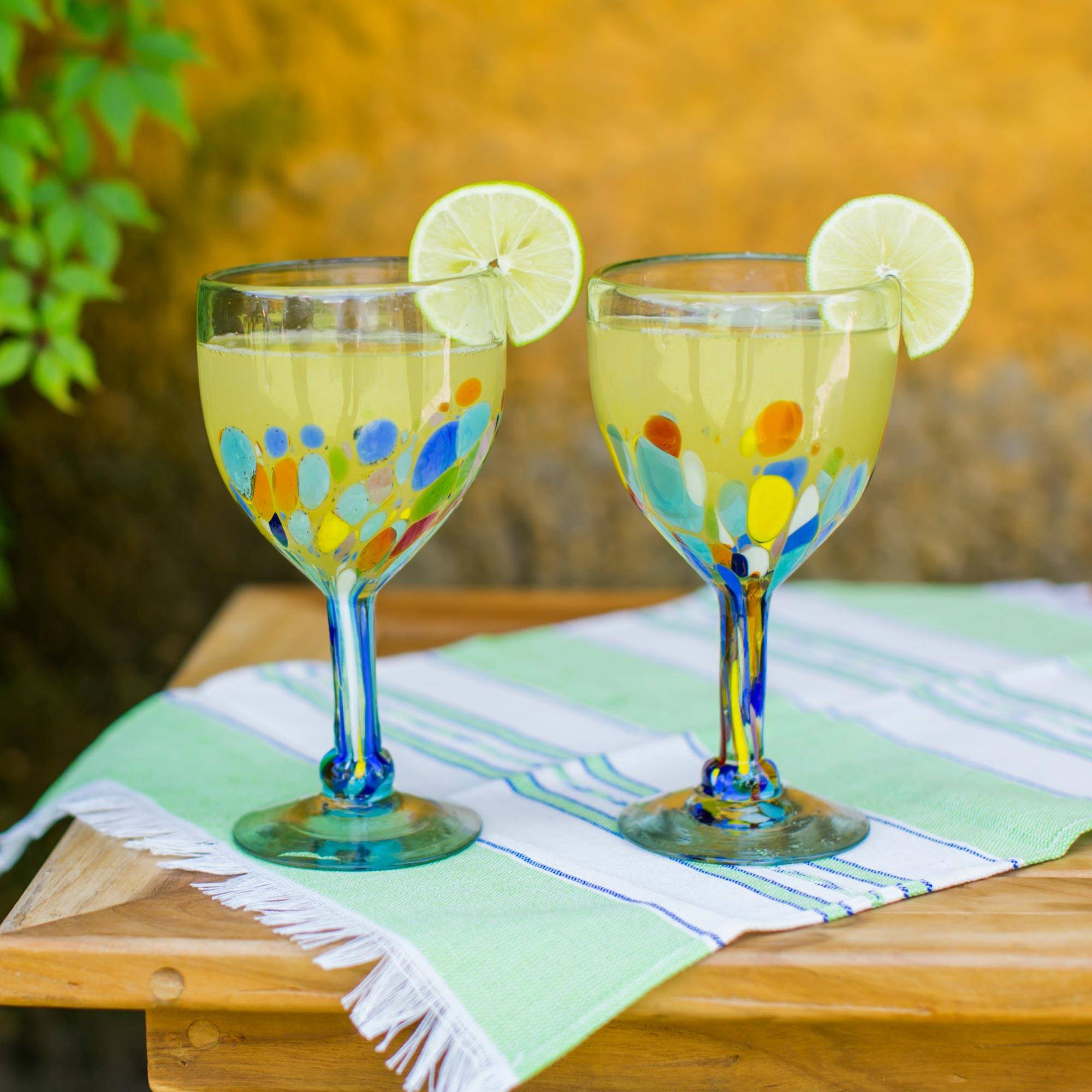 Handcrafted by the Mexican duo of Javier and Efren, this set of six wine glasses is a versatile addition to your glassware collection. Whether a chilled glass of white wine, sangria, or your secret margarita recipe (substitute Grand Marnier for Triple Sec – it's killer,) these colorful, hand-blown glasses will add a festive touch to your beverage of choice. Because each piece is hand-blown and painted, each glass is a work of art unto itself – a superb example of the venerable craft of glassblowing.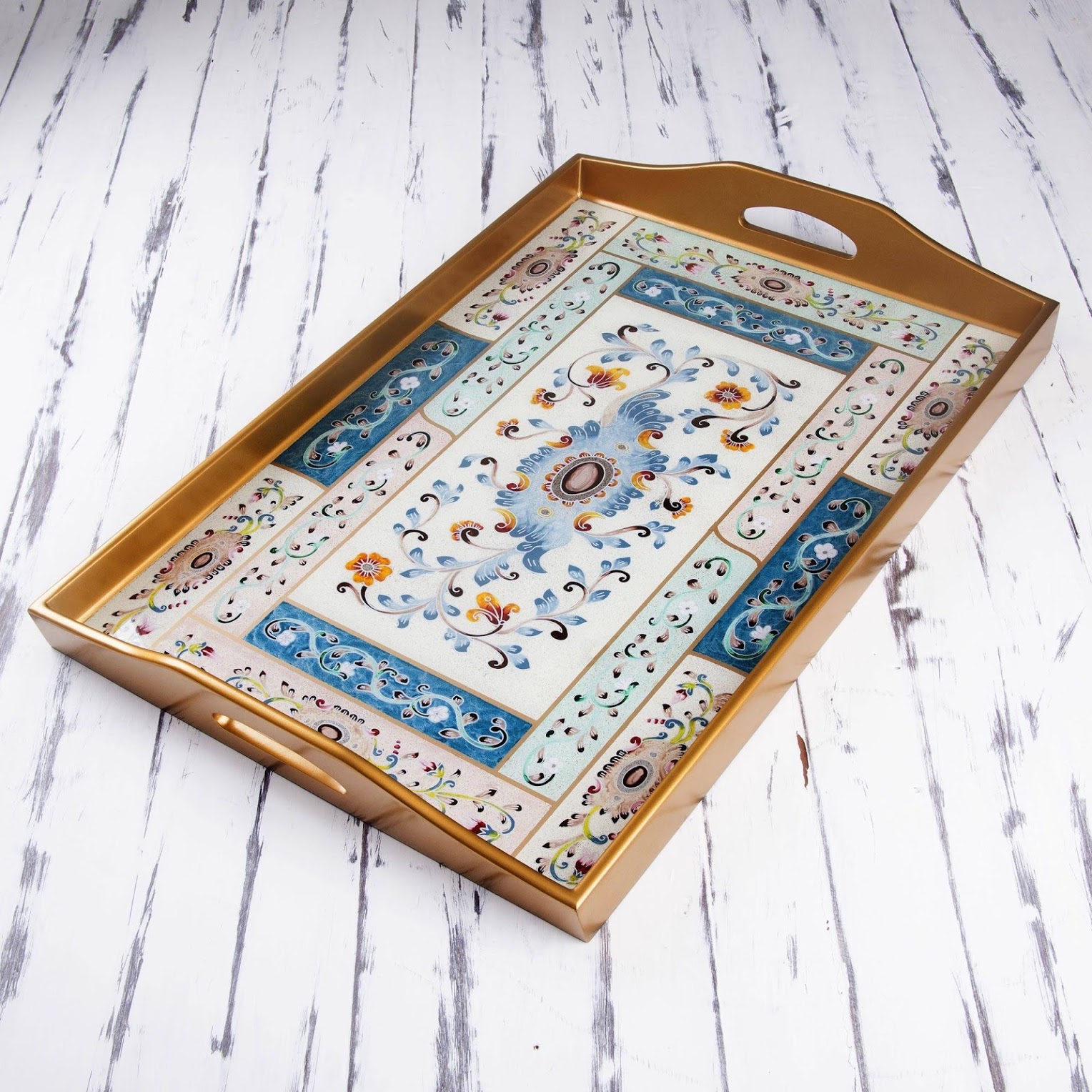 From Peru's Ortiz Family of artisans comes this traditional wood and glass serving tray. In keeping with traditional methods, the glass bottom is "reverse painted" with floral motifs. The wood is finished in gold tones, and the raised ends make it an easy carry, whether balancing piña coladas, a yummy charcuterie platter…or both.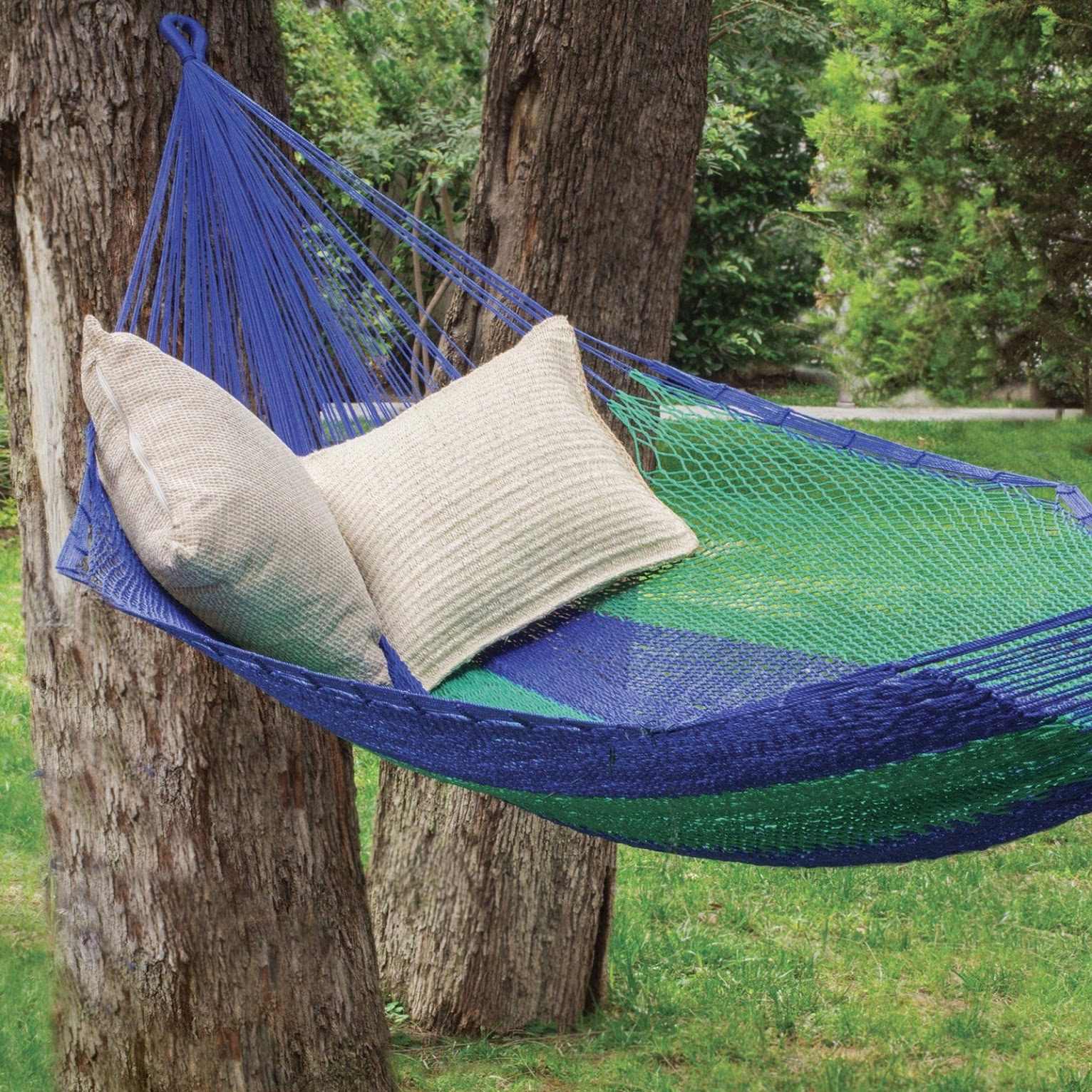 No perfect summer day is truly complete without an outdoor nap which is even better with a "nap buddy." Well, you're in luck: this hand-woven hammock is made for two. Maya artists use a centuries-old weaving technique perfected on the Yucatan peninsula that combines soothing blue and green hues. You can practically feel the summer breeze on your face as you doze off. All the hardware you need is included in this easy-to-assemble summer classic.
FOR THE LADIES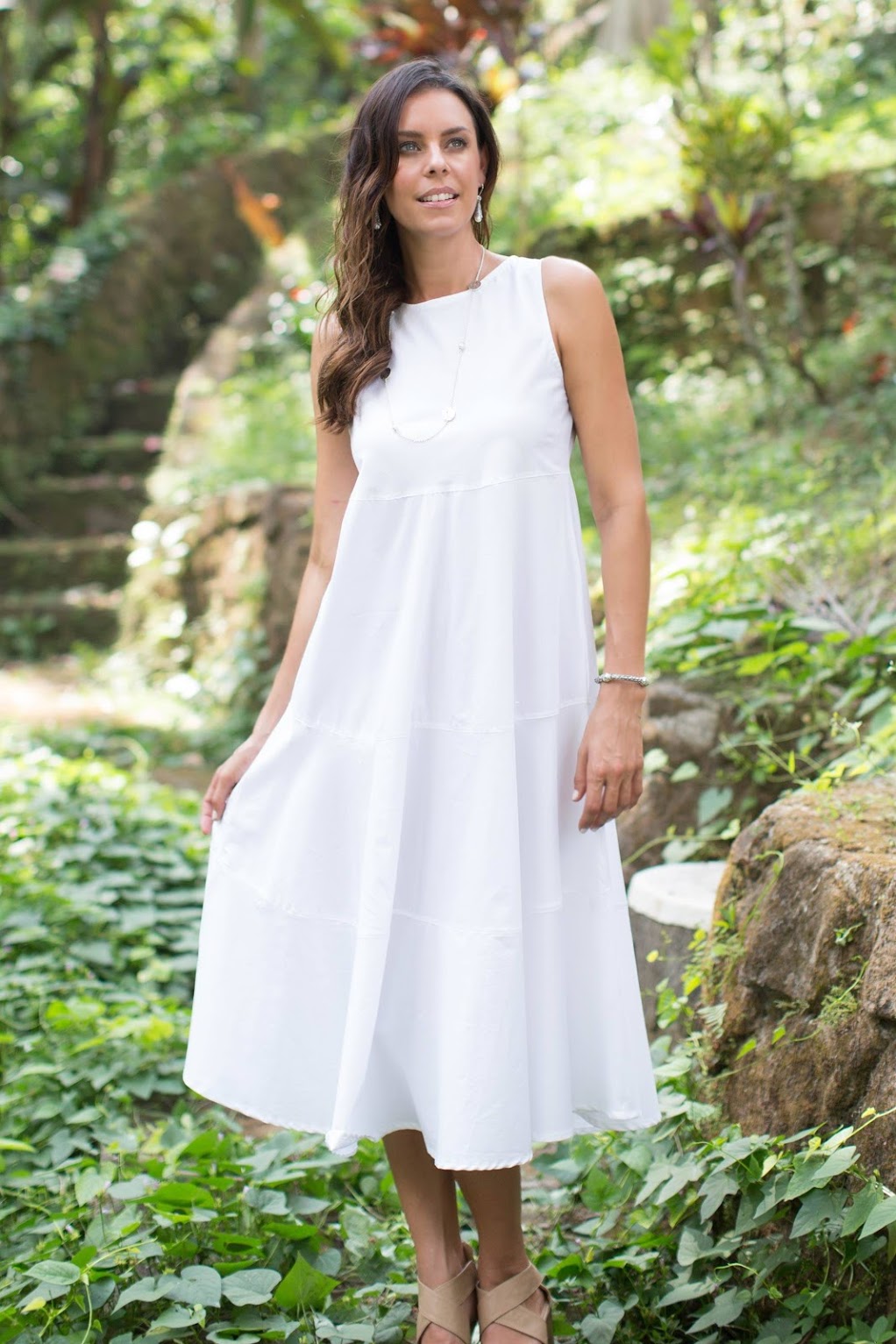 The Indonesian team of Hari and Arthur have created this Balinese style, knee-length, sleeveless sun dress that is the picture of casual elegance. Made from 100% cotton and weighing it at a mere half pound, this easy-fitting creation is perfect for a day at the beach or an evening out. Or both. If you can't get home in between the two, just throw on a pair of earrings, you'll be fine.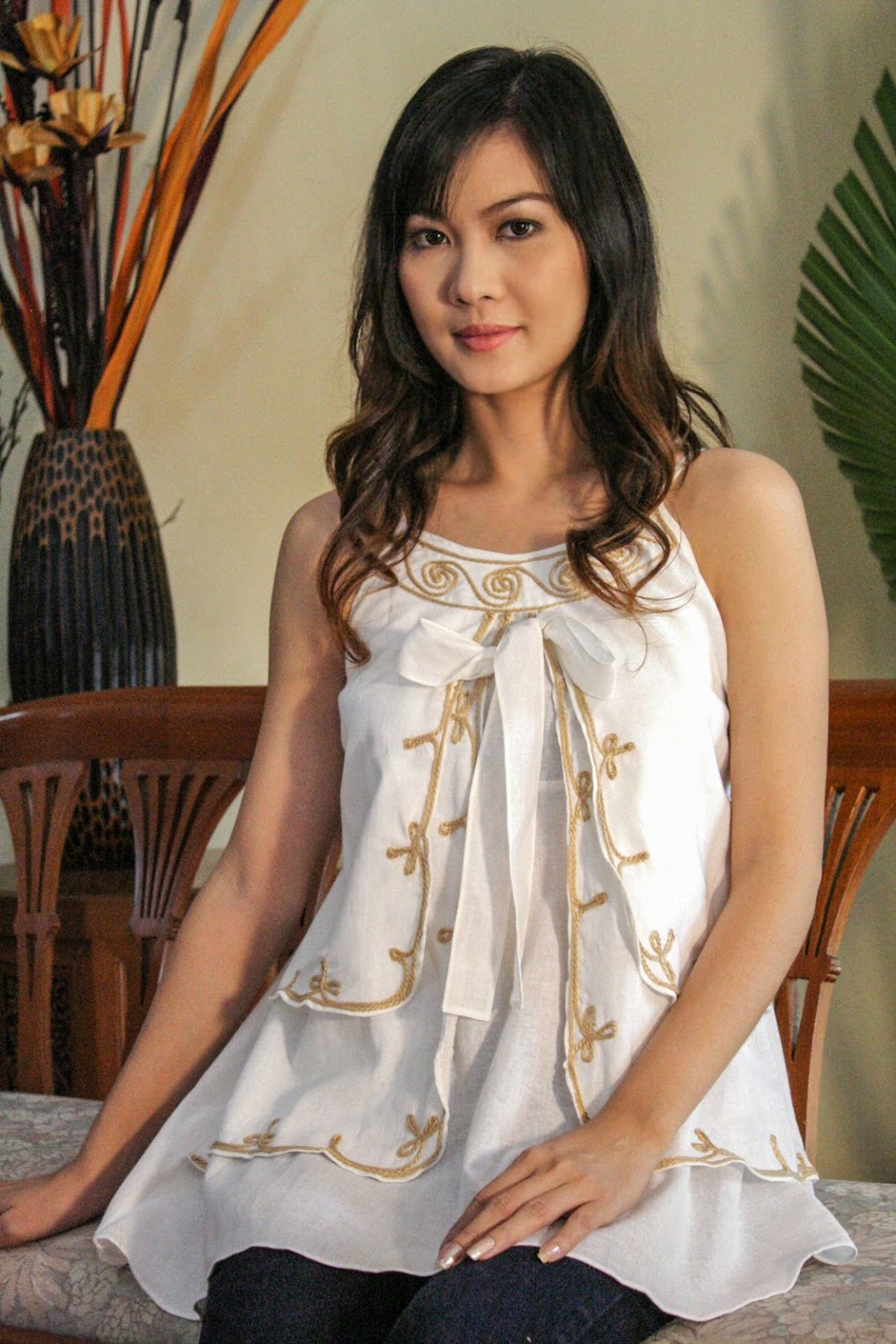 In keeping with the theme of casual elegance, Thai artisan Jariya Kakaew's layered cotton tank top flows seamlessly from the neck, and the tie straps at the back ensure each wearer a custom fit. The bow in the front provides a youthful flair, and the 100% cotton garment (sensing a pattern here?) and can be either dry-cleaned or hand-washed.
Here's another singular creation from Bali's Hari and Arthur. The rayon fabric drapes smoothly, and the spice brown and white color combination highlight the playful fern motif. This knee-length, lightweight robe features wide, classic kimono-style sleeves, a blended tie belt, and seamlessly integrated pockets. Perfect for lounging around the hotel pool, or just looking fab at breakfast.
FOR THE FELLAS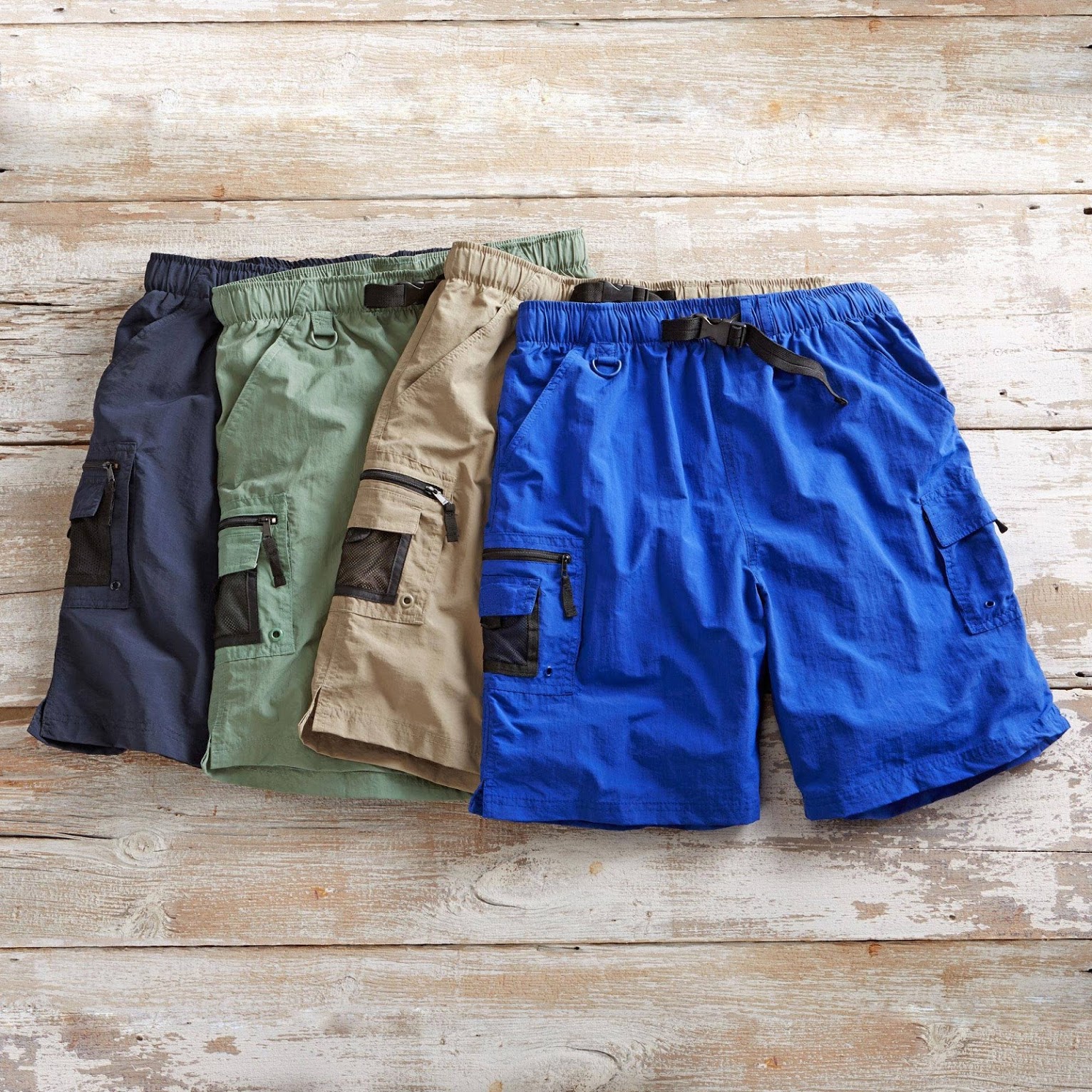 Summer is the time for outdoor sports. Whether it's kayaking, hiking, snorkeling, or even a game of pick-up basketball, these fast-drying nylon shorts are rugged and ready to go. Constructed like classic hiking shorts, the versatile design is ideal both in and out of the water. The shorts feature an elasticized web belt, full mesh briefs, and zipper cargo pockets. Get wet, get sweaty, stay cool!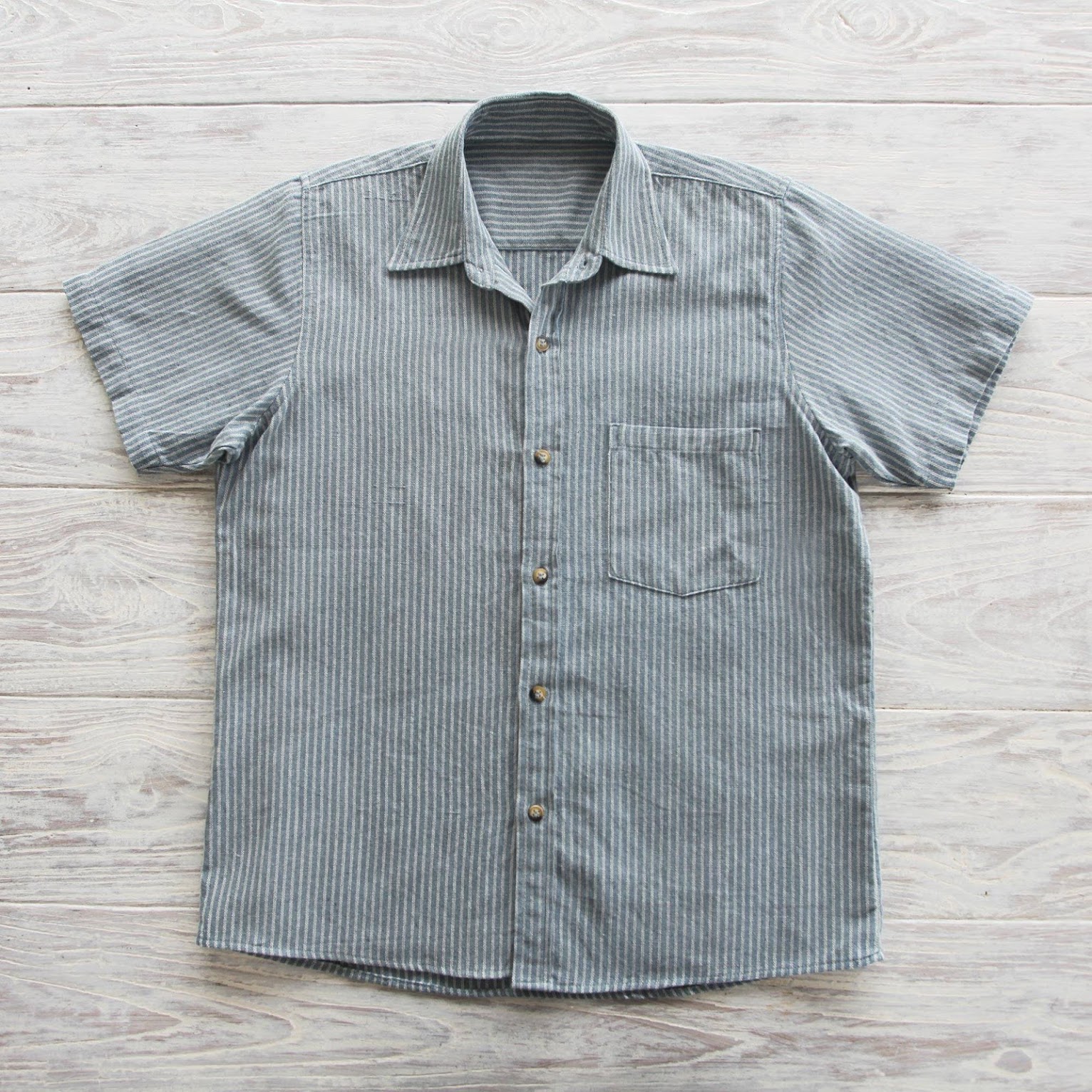 Guatemalan artisan Luisa Villavicencio used a unique blend of recycled denim fibers and natural cotton from her family's plantation to create the perfect summer shirt. Woven on a traditional loom, this smartly casual summer classic is soft and lightweight, and the breast pocket is seamlessly integrated into the subtle yet striking blue and white striped pattern. So smart and comfortable, you'll want to wear this 100% cotton shirt (once again, go cotton!) even after the weather turns chilly. But put on a sweater, you don't want to catch a cold.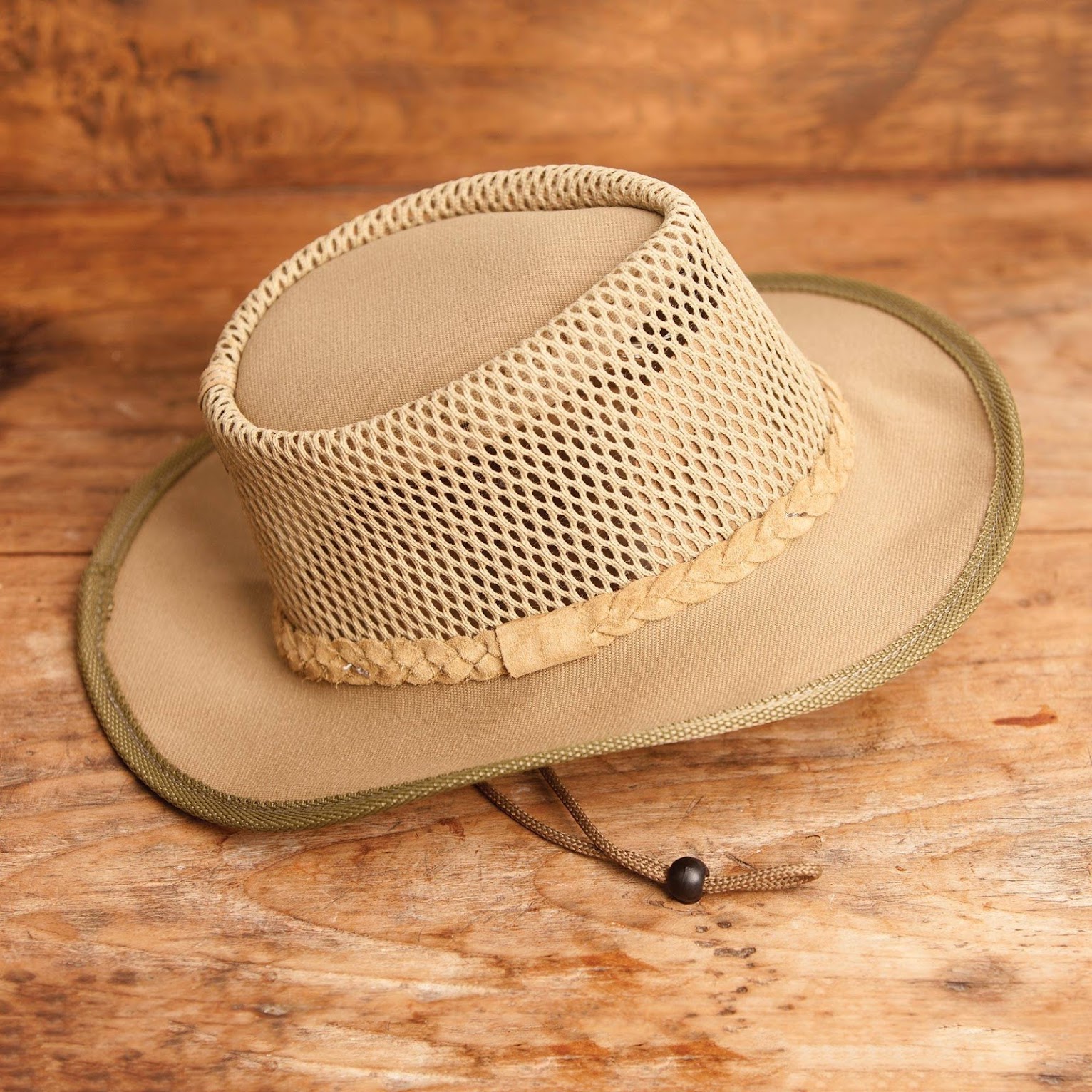 Modeled after the headgear worn by the local game rangers of South Africa's famed Kruger National Park and game reserve, this rugged, handcrafted item is a winner in both form and function. Made to survive the searing African sun, the ventilated ranger hat is made from a seamless combination of canvas, cotton mesh, and braided suede trim. Intrepid travelers will be pleased to know that the hat packs flat, so go ahead and crush it in your suitcase – it'll pop right back into shape! Now book that safari and go pet a lion.
For summer fun, spring bloom, or the still-warm fall, these artisan-crafted items can't lose and you'll be pleased knowing that you're also helping to support artisans from around the globe.
Rate this post:
[Total:

0

Average:

0

]