I have always been a girl who loves her jewelry, specifically a bangle bracelet!  Add my birthstone of amethyst and it's a win, win!  I tend to lean towards simple pieces because I love to layer my jewelry, which is why I fell in love with the this 'Tango' Amethyst Bangle Bracelet.
When I graduated from high school my parents gave me an amethyst ring.  I have worn it every day for the last thirty years!  It is one of those special pieces I treasure.  Earlier this month, I attended my 30th high school reunion.  What better way to celebrate 30 years than by choosing a new piece of amethyst jewelry to add to my sentimental treasures.
NOVICA has many great pieces of amethyst jewelry.  I was drawn in by this beautiful bracelet handcrafted in India by Bhavesh.  His attention to detail is what drew me to the amethyst bangle bracelet.  The stones are set into the bracelet so that the light can bounce through the stones for a sparkling effect.  The hammered sterling silver bangle has a slight wave which adds even more glamor.   The bangle slips on my wrist perfectly which has a 7.5″ inner circumference x 0.2″ wide.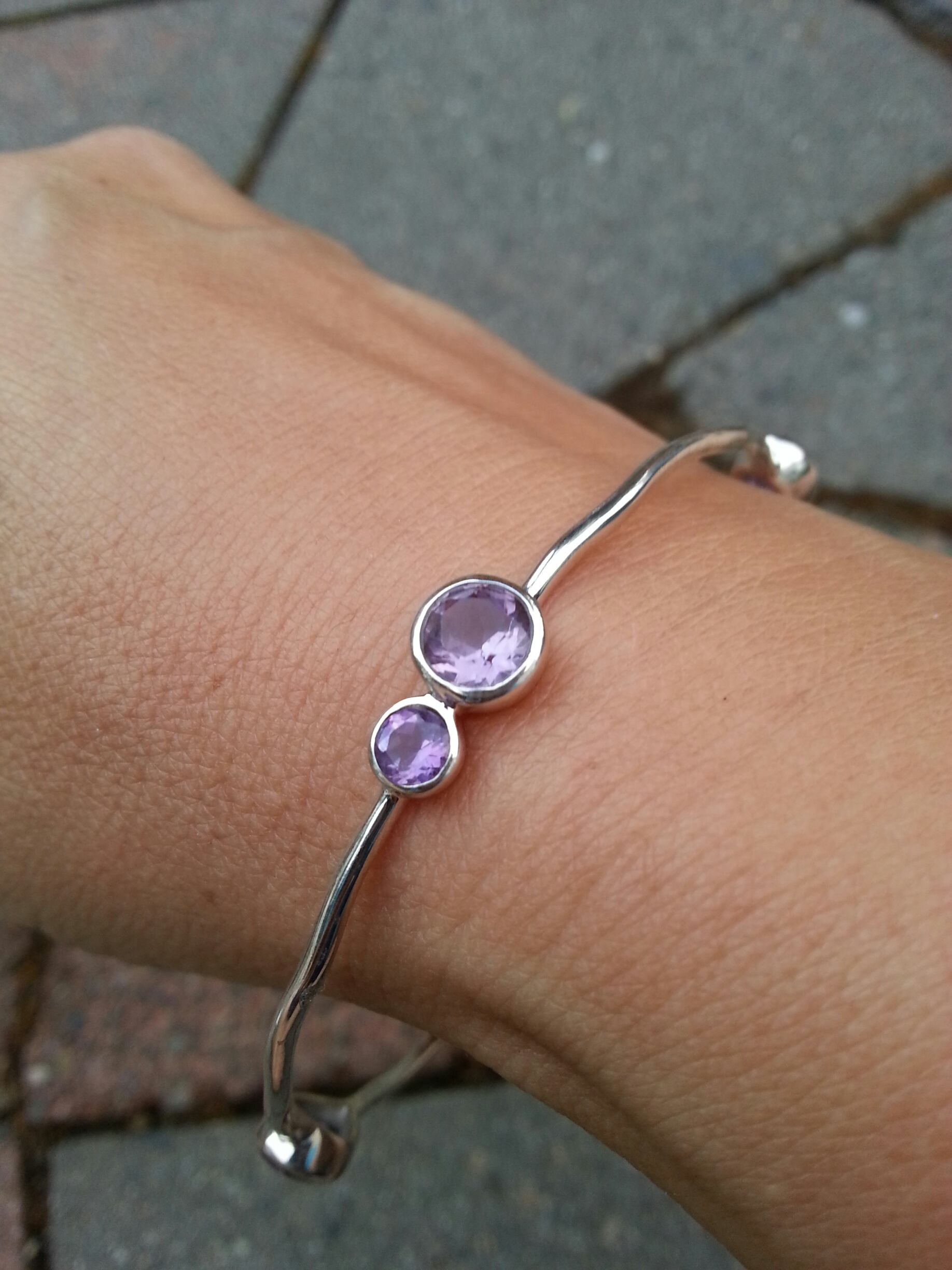 When you order from NOVICA, you receive a card sharing information about the artisan along with a card with a handwritten thank you.  This gives me one of those feel-good-all-over feelings knowing that I am helping someone support themselves and their family.  What a wonderful gift these would make!
I guess this means I now need to find a new pair of amethyst earrings  and pendant to add to my set.  I found these beautiful pieces also by Bhavesh that I have my eye on!
Amethyst dangle earrings, 'Mystic Wonder'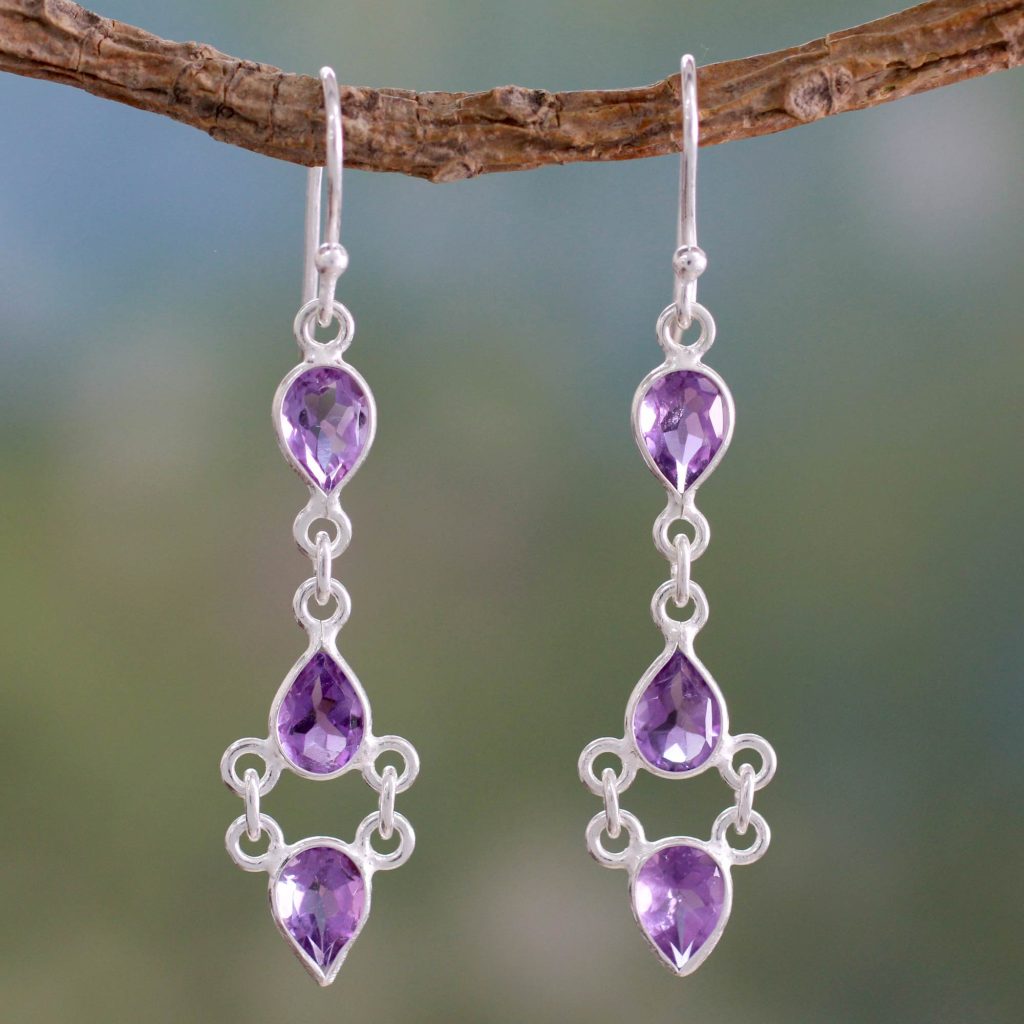 Amethyst locket pendant, "Hear My Prayer"