Marcasite jewelry is made from pyrite and ranges in color from silver-white to bronze.  It has a lovely glittering metallic luster that is certainly worth treasuring, though it may require a closer look to fully appreciate its beauty.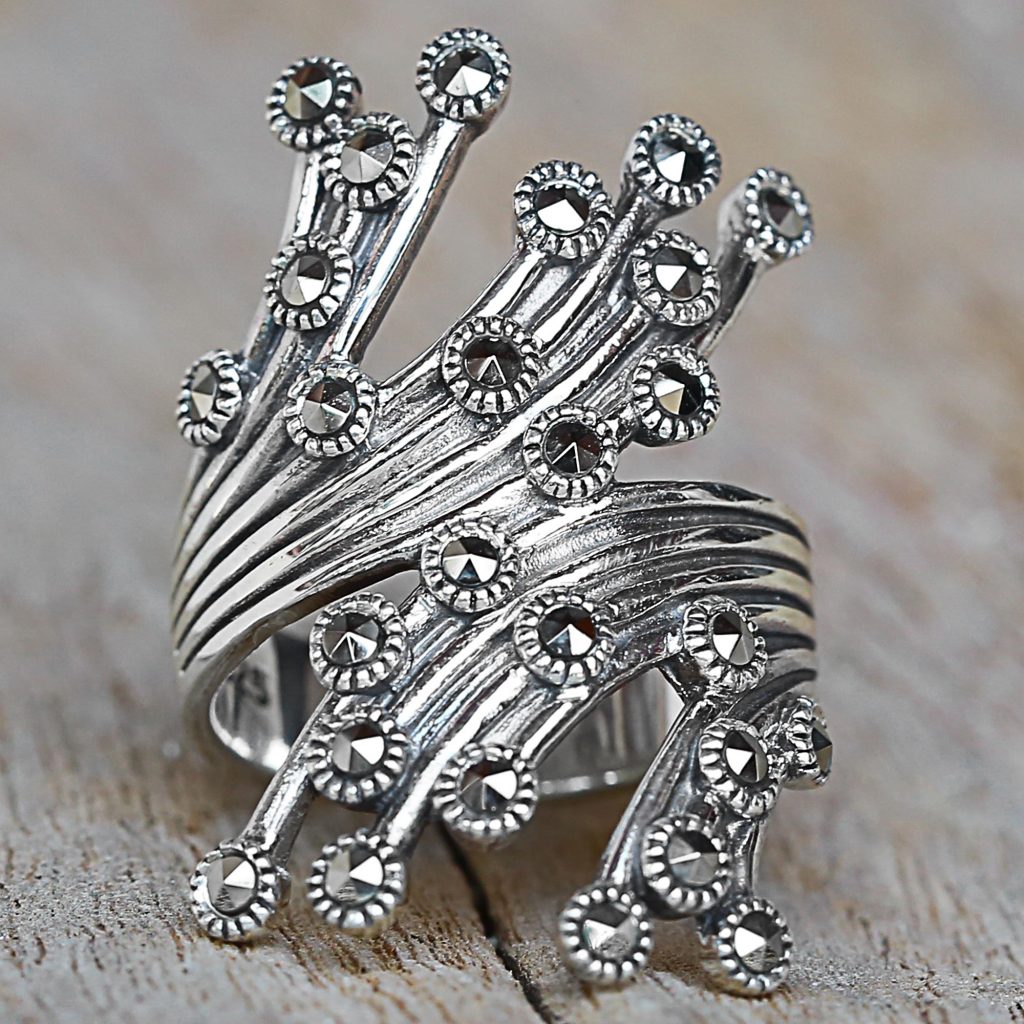 Marcasite rings can be simultaneously simple and stunning!  The wrap cocktail ring above is excellent proof of that.  The tiny stones are marcasite and the connecting pieces are sterling silver.  Don't they look like shooting stars?  Below is another interesting piece featuring only marcasite and silver.  I've never seen such a unique geometric pattern on a ring.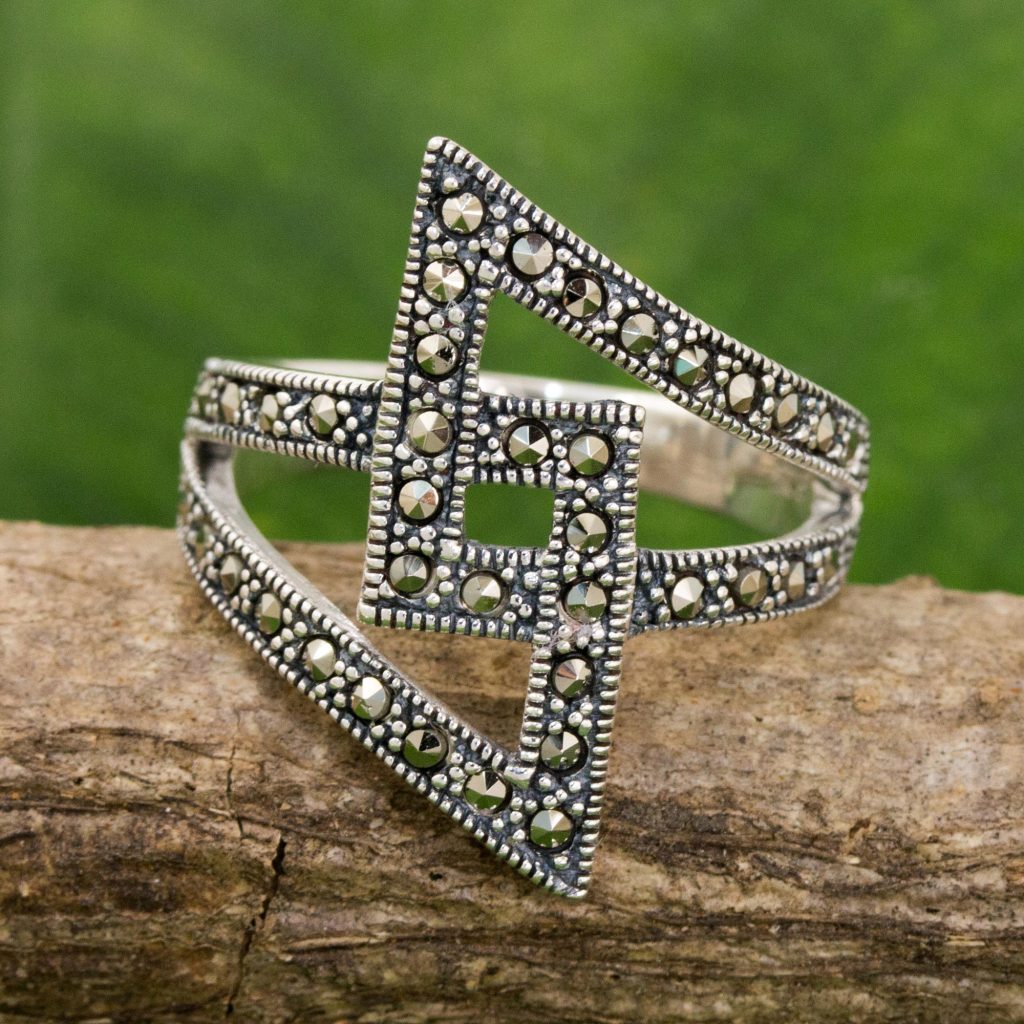 One more ring that requires no colorful teammates is shown below.  It's such an elegant and interesting ring and would give an ordinary finger amazing levels of glamour!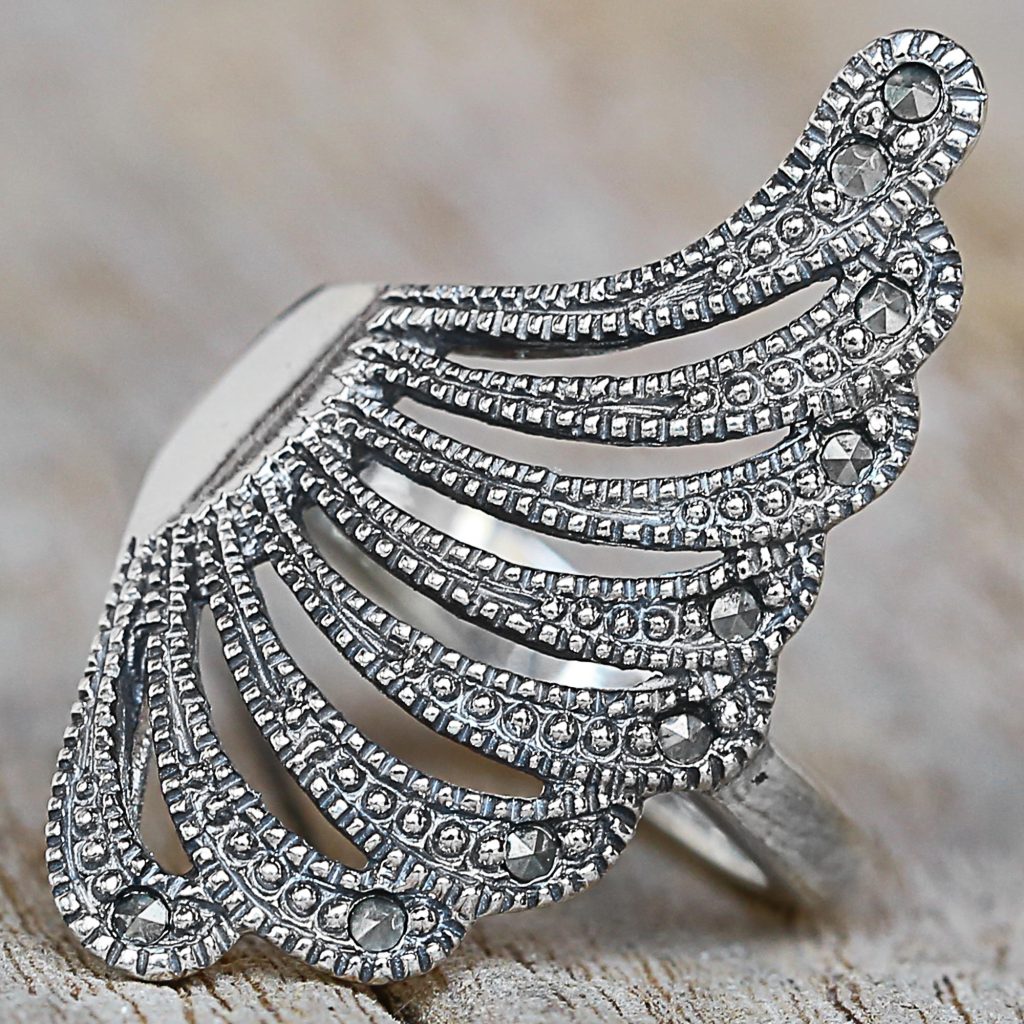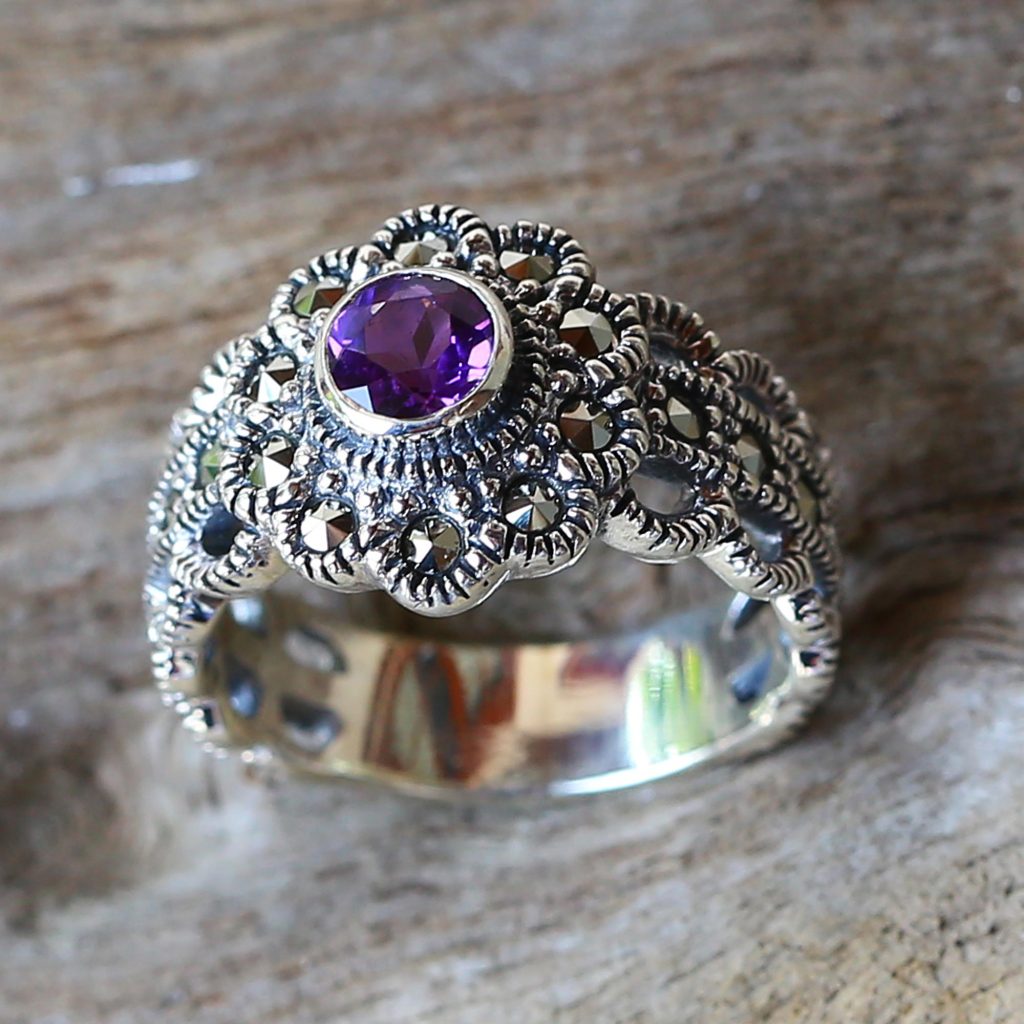 Though marcasite is gorgeous by itself, it also does well to enhance the beauty of other gems. The ring above seems to be all about the central amethyst, but the marcasite stones circling it are drawing your eye and maintaining your gaze.  Similarly, though the garnet takes center stage in the pretty piece below, it's that heart-shaped string of marcasite that makes this ring truly special.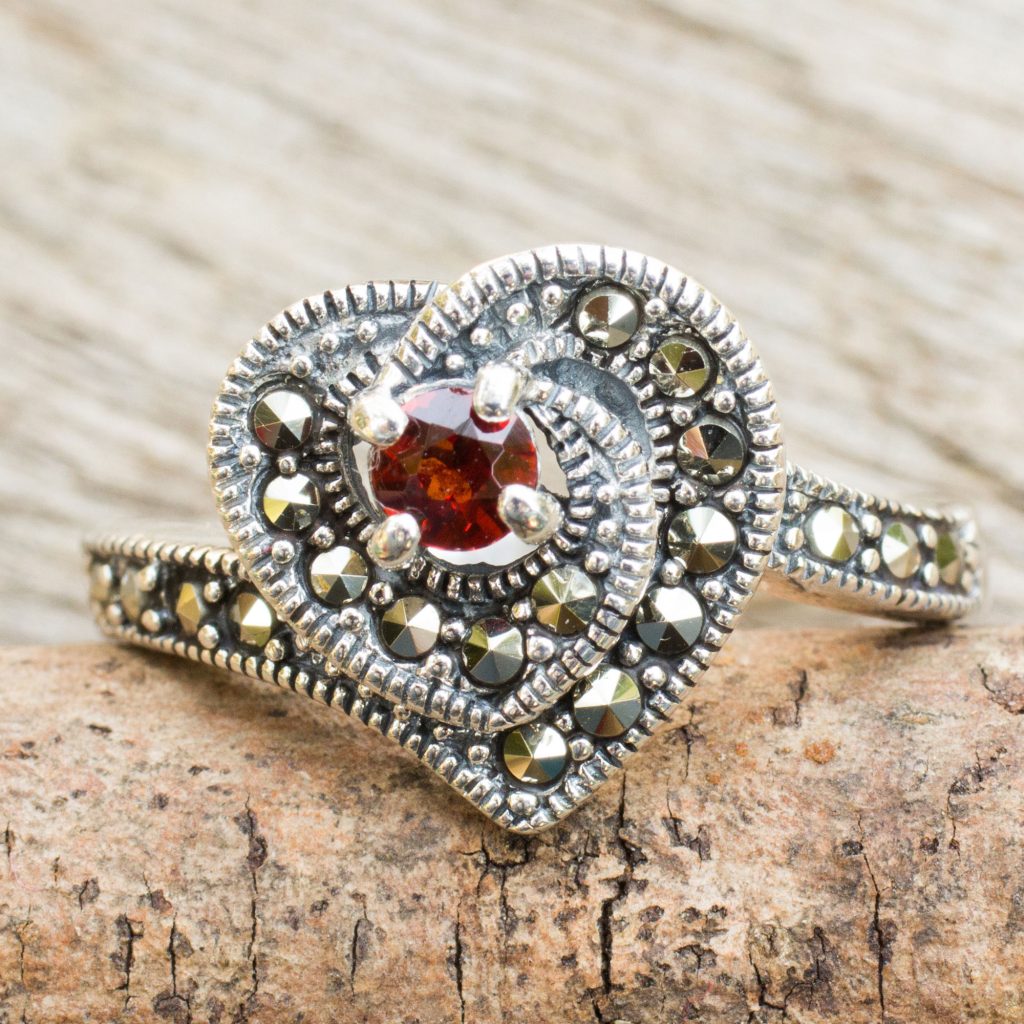 One more fun ring making good use of marcasite is shown below.  The details on the owl's face and body are made with that lustrous gem and are the perfect accompaniment to the big chalcedony gemstone.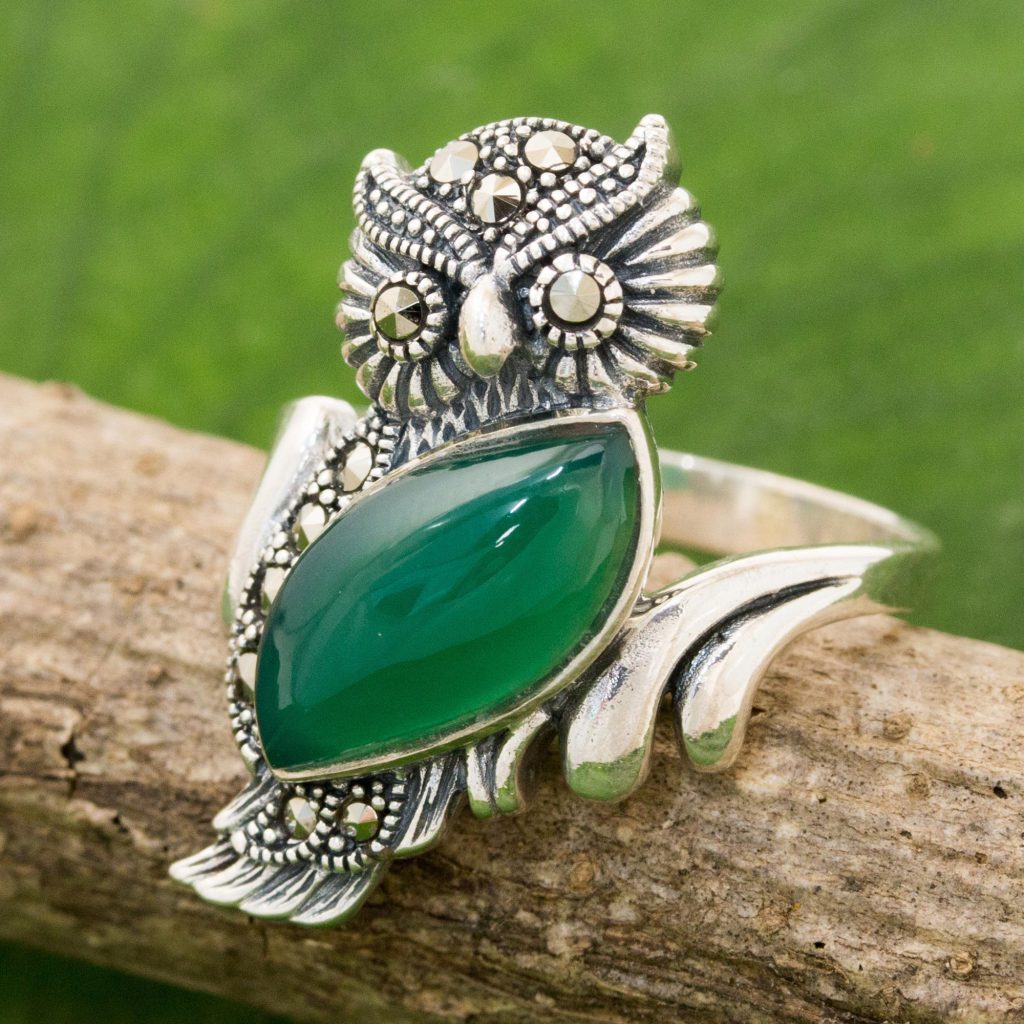 Marcasite is also a key component of some very beautiful earrings.  It can be used to add intricate details to otherwise simple designs or act as a subtle accompaniment to bright, bold gemstone earrings.  The earrings below are an excellent example of how marcasite stones can make a somewhat plain design shine.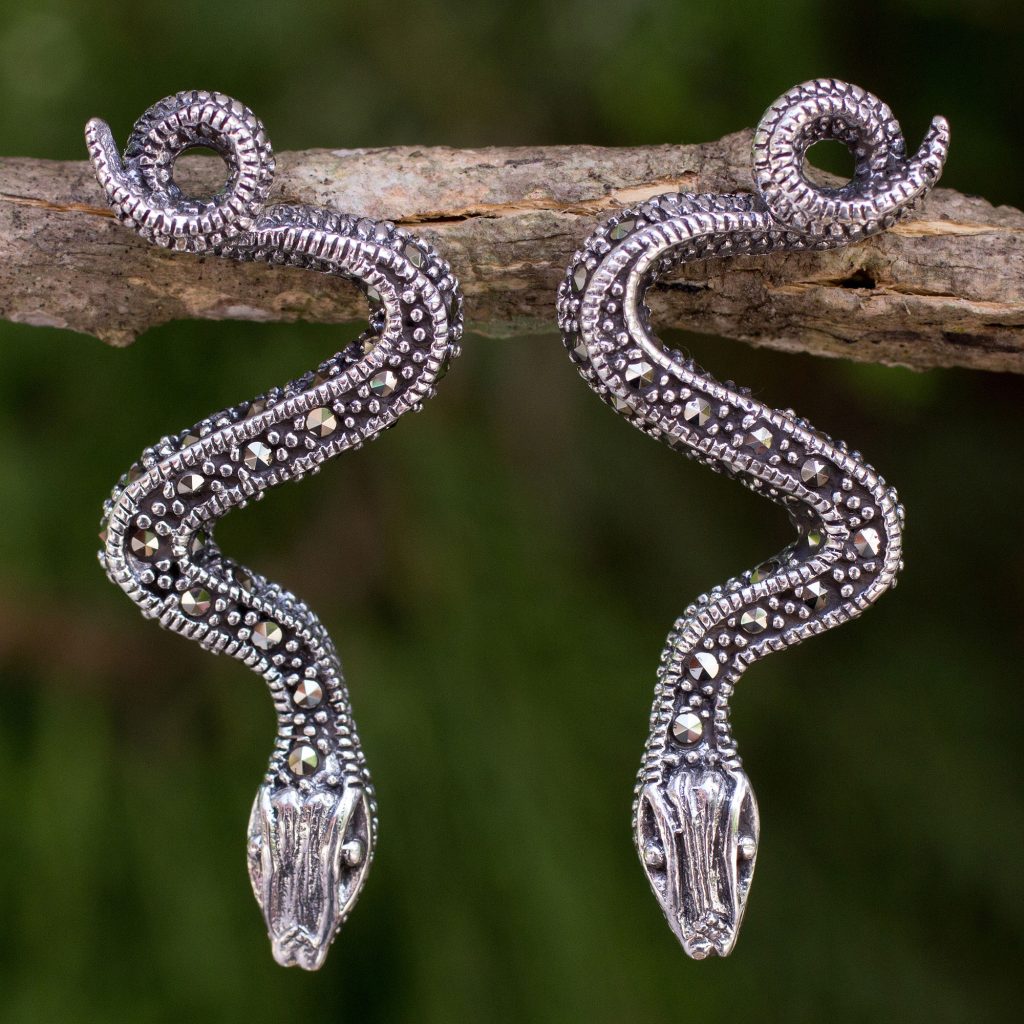 If serpents are something that interest you, you'll love the way marcasite makes the drop earrings above come alive!  I can't think of a better stone to use for those beady eyes and slithery scales.  Below, petals of marcasite accompany deep black onyx in a lovely pair of button earrings.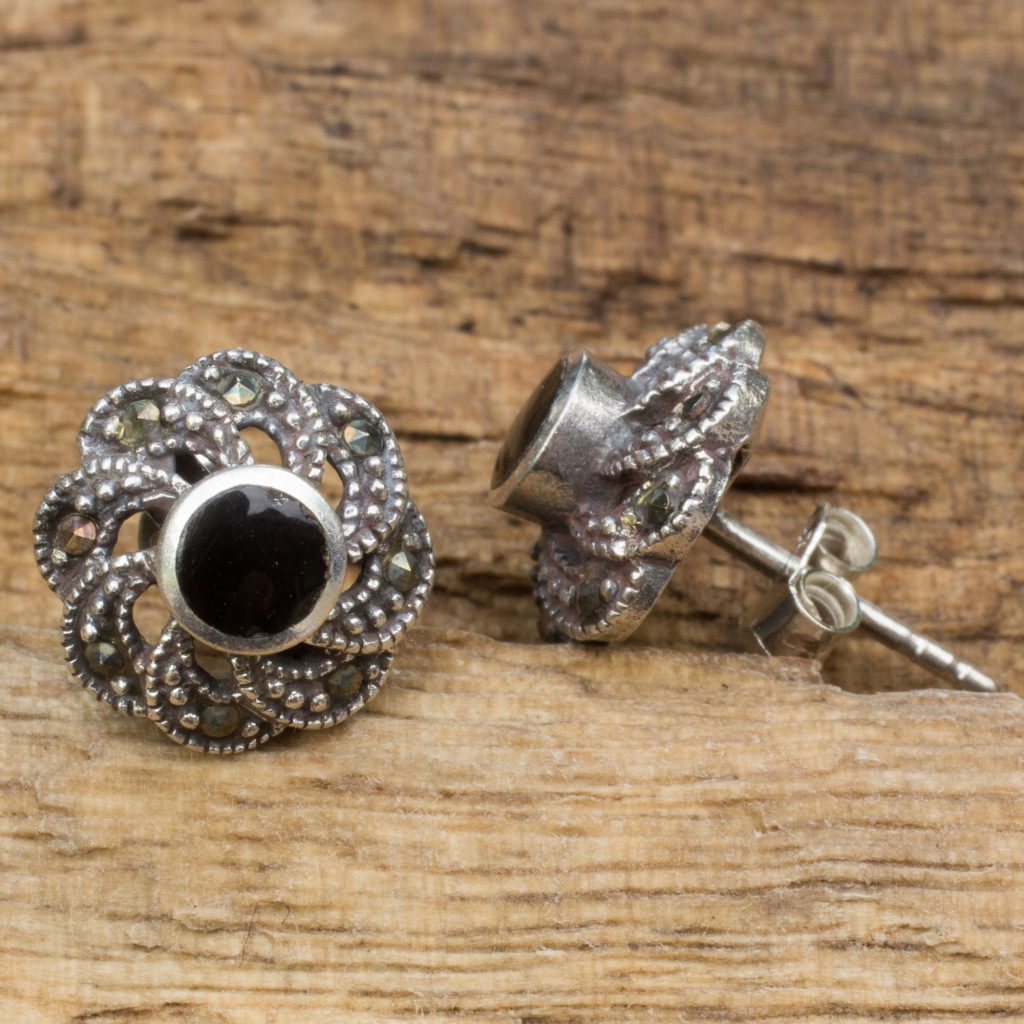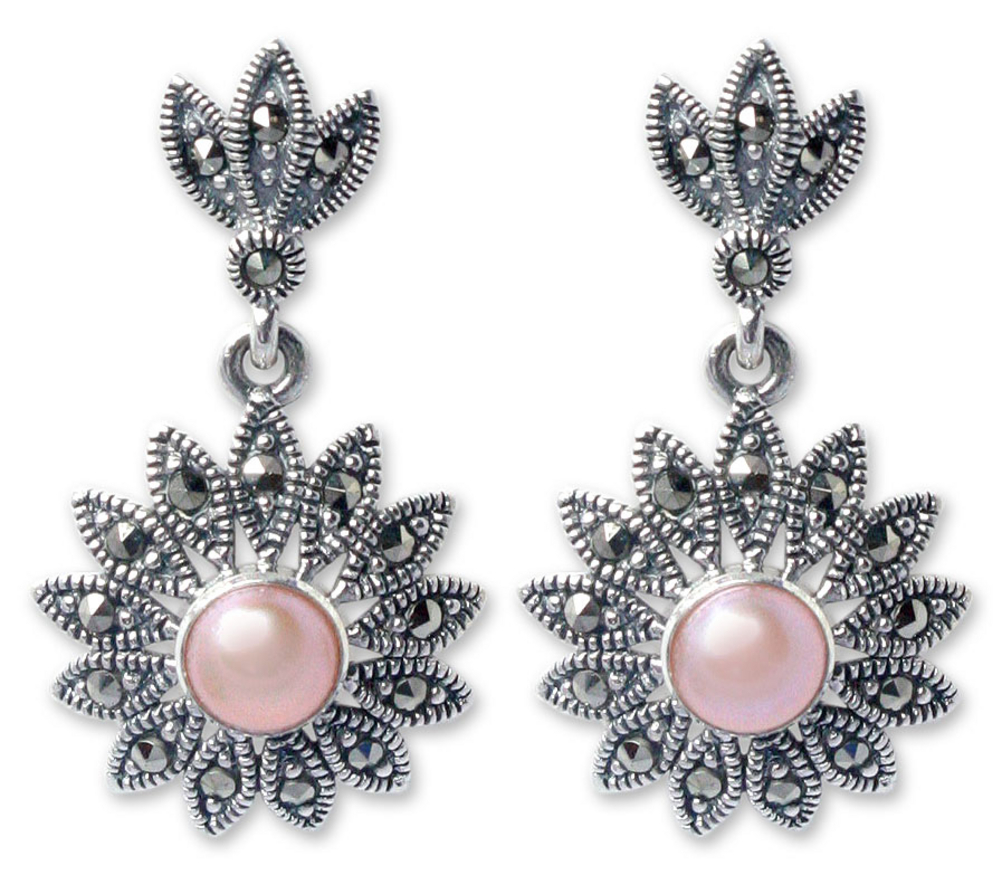 Marcasite also looks wonderful with pearls, as seen in the flower earrings above.  That pale pink hue seems extra beautiful thanks to the embellishments of marcasite.  Below is a pair of dangle earrings that might take your breath away.  While the eye-catching and vibrant red onyx stone does indeed steal the spotlight, the marcasite adorning the rest of the earrings makes the pair even more gorgeous.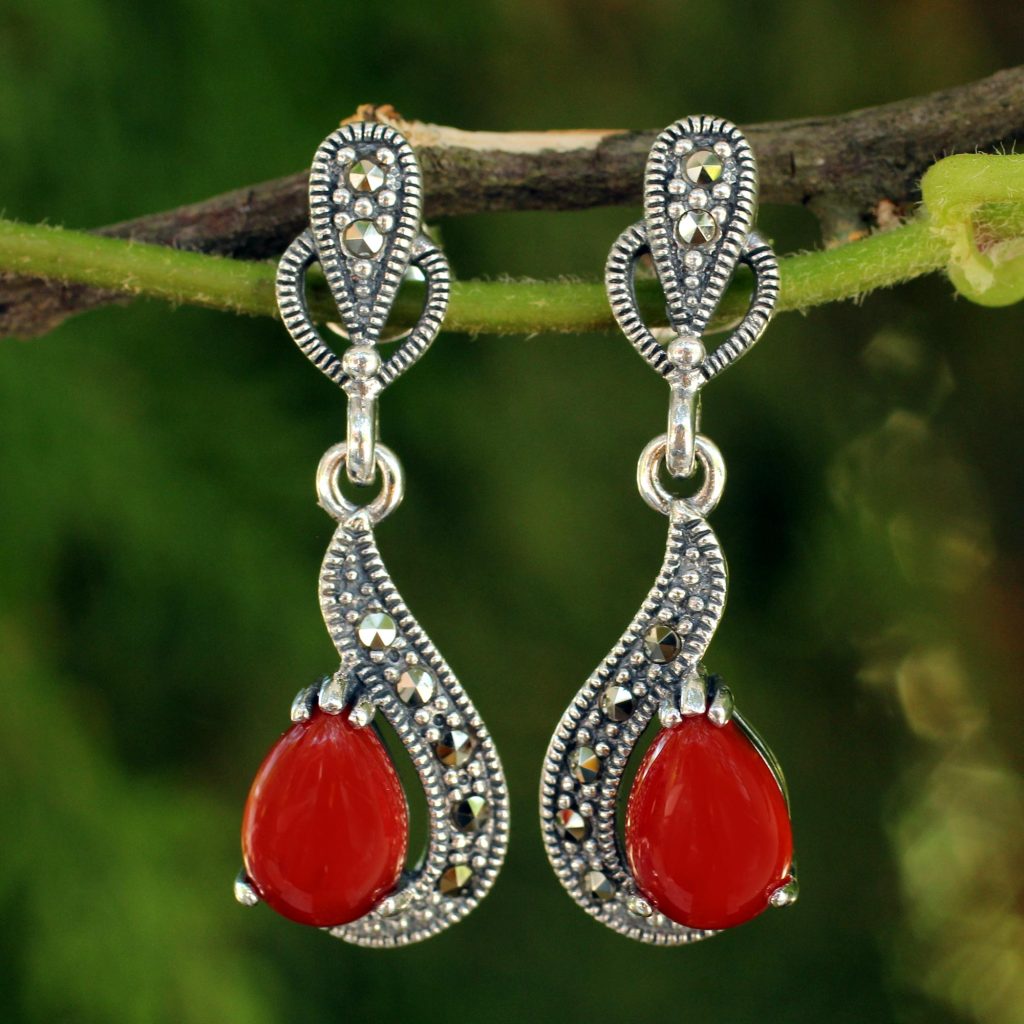 If you didn't realize just how lovely marcasite was and how it could contribute to the beauty of a pair of earrings or a ring, it must surely be understood by now!  Marcasite succeeds at quietly enhancing every item it adorns.
Rate this post:
[Total:

0

Average:

0

]