I am beginning to put together a little outdoor lounge area in our backyard.  This space is FAR from being done… but this beautiful fringe hammock is giving a mighty fine start.  We plan to continue skirting the fence with reed bamboo and also fill in an area with small stone pebbles.  This process may take us some time to accomplish, so while I hold the grand visions of the finished area I am enjoying the few simple things we DO have in the space so far.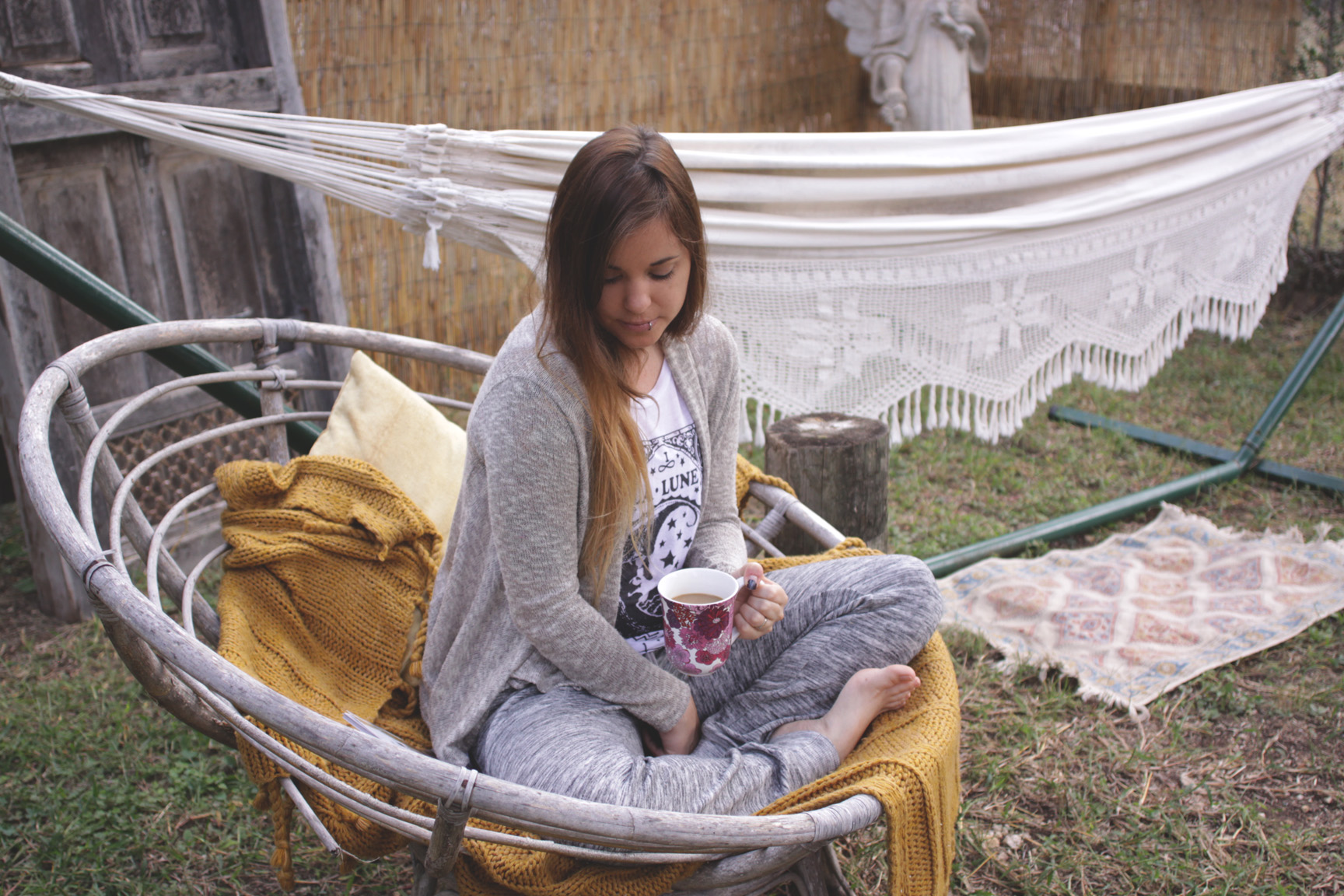 This outdoor lounge is such a peaceful space to spend mornings with my first cup of coffee.  The season is changing and the weather is growing colder, so for a girl who loves being outside that just means putting on more layers and snuggling up with more blankets.  I'm looking forward to bundling all up in a warm blanket and cocooning inside the hammock with a fire blazing close by, while gazing at the stars.
I brought home several of these timber stumps from my folks house and have put them to all kinds of good use, from decoration to plants stands to the perfect little table for my coffee.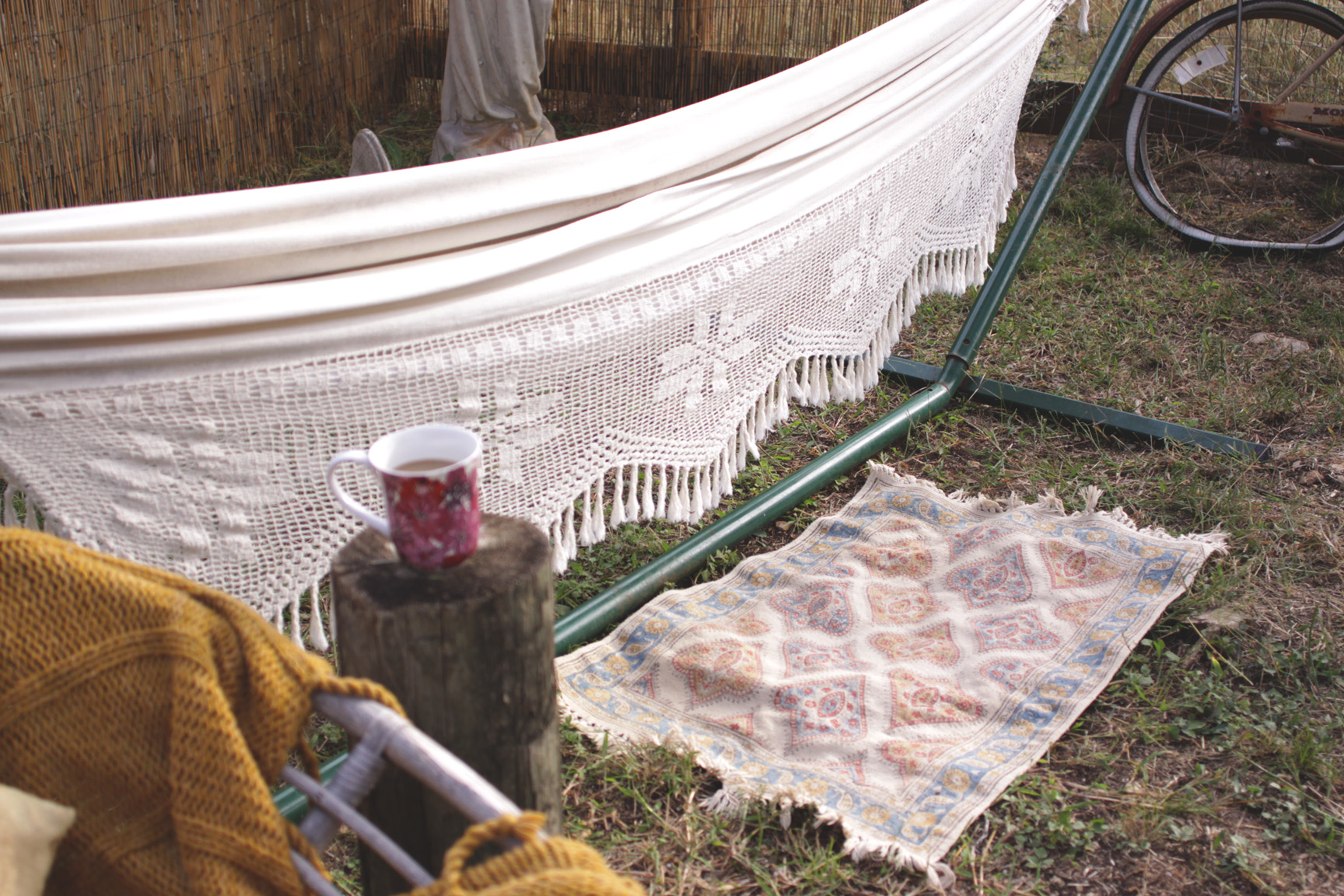 My favorite detail on this cotton fabric hammock is the crochet fringe.  It is the perfect touch for a boho loving soul.  I have always had a love for crochet and for fringe.  Reminds me of some of my favorite vintage fringed crochet shawls that I use as curtains in my windows.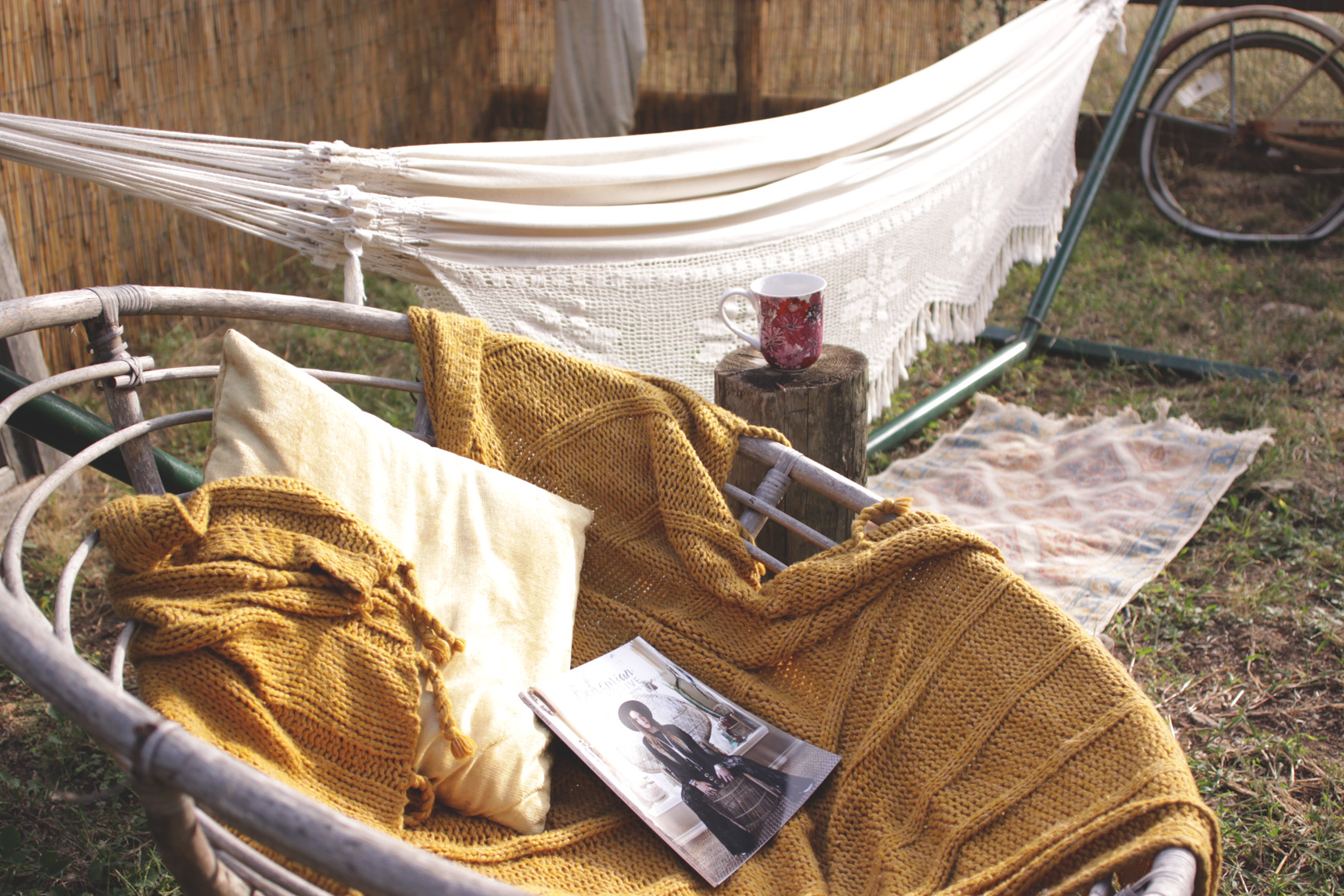 Even just writing this post up is getting me really excited about finishing this space.  I think it definitely needs an outdoor umbrella and a beautiful brazilian agate windchime.  I think decorating my yard is just as rewarding as decorating the inside of my home.  I spend alot of time in my outdoor spaces daydreaming or working on my magazine for the Bohemian Collective.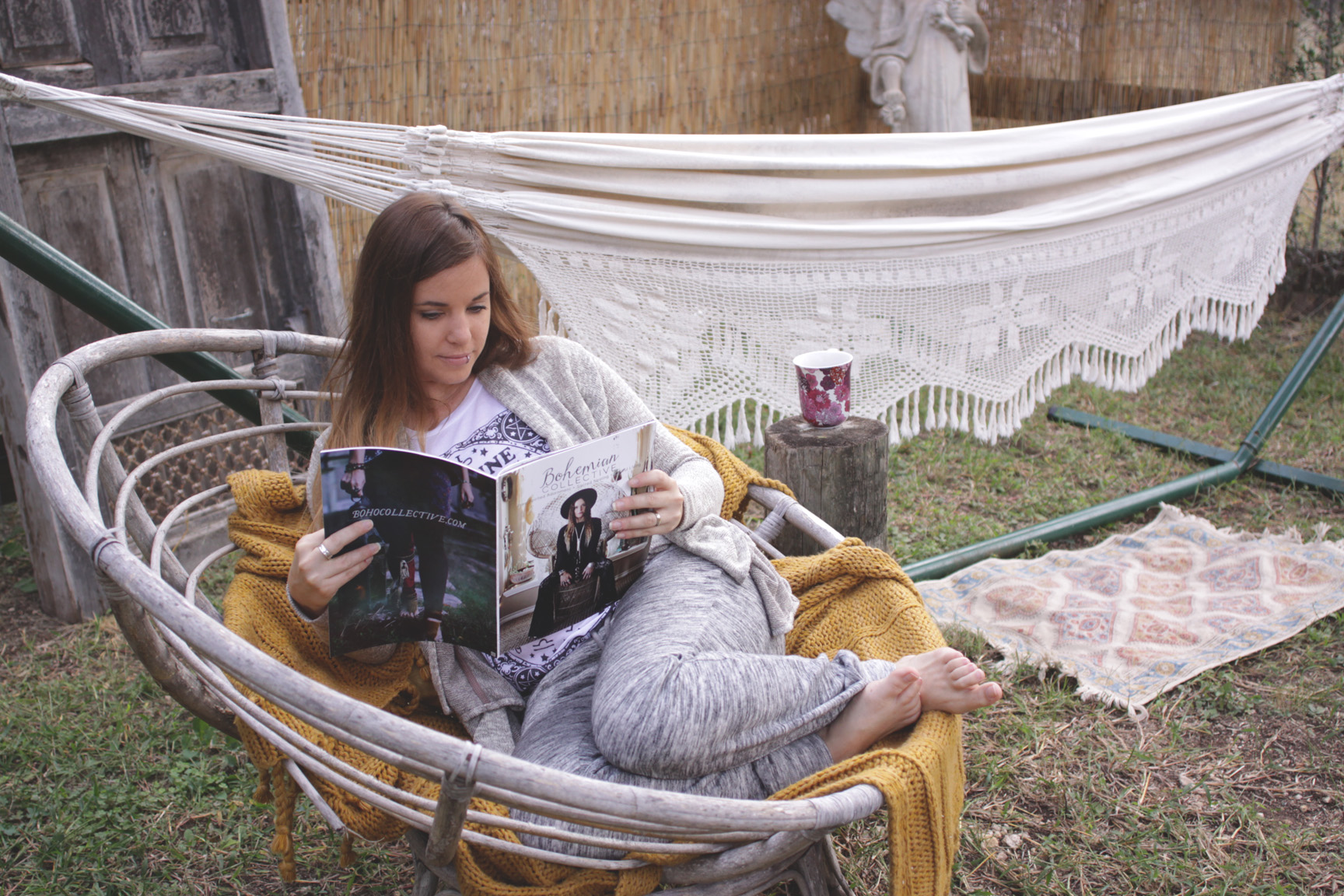 Rate this post:
[Total:

0

Average:

0

]