It's summertime! Dark skies, cold winds, and bare trees are behind us! Assuming that you love all things handmade, (It's a correct assumption, right? You're only on the blog of the biggest local art/handmade supporter in the world!) it's also artisan and craft vendor fair time! Weekends are spent scouting out perfect gifts, accessories, or home decor items that are unique and sure to start a conversation.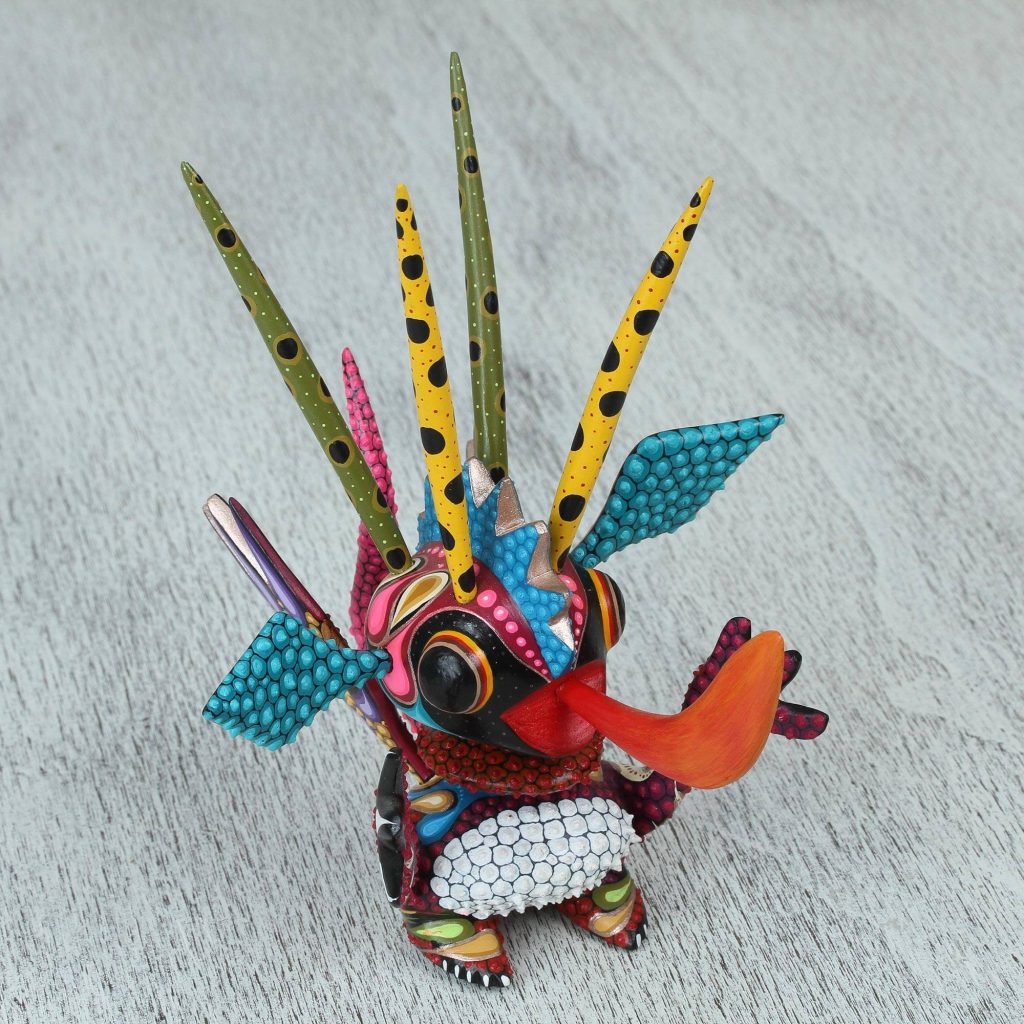 As you roam various tables and stalls of goods, you may come across an interesting art style that is gaining popularity around the world. If you find yourself looking at an unknown creature with rainbow spots and dots galore, you're probably looking at Alebrije art! Pablo and Lucy Mendez have perfected the style in their piece "Happy Alien"! This little guy captures the whimsical, vibrant, and mythical aspects of the art form effortlessly (at least for the viewer!)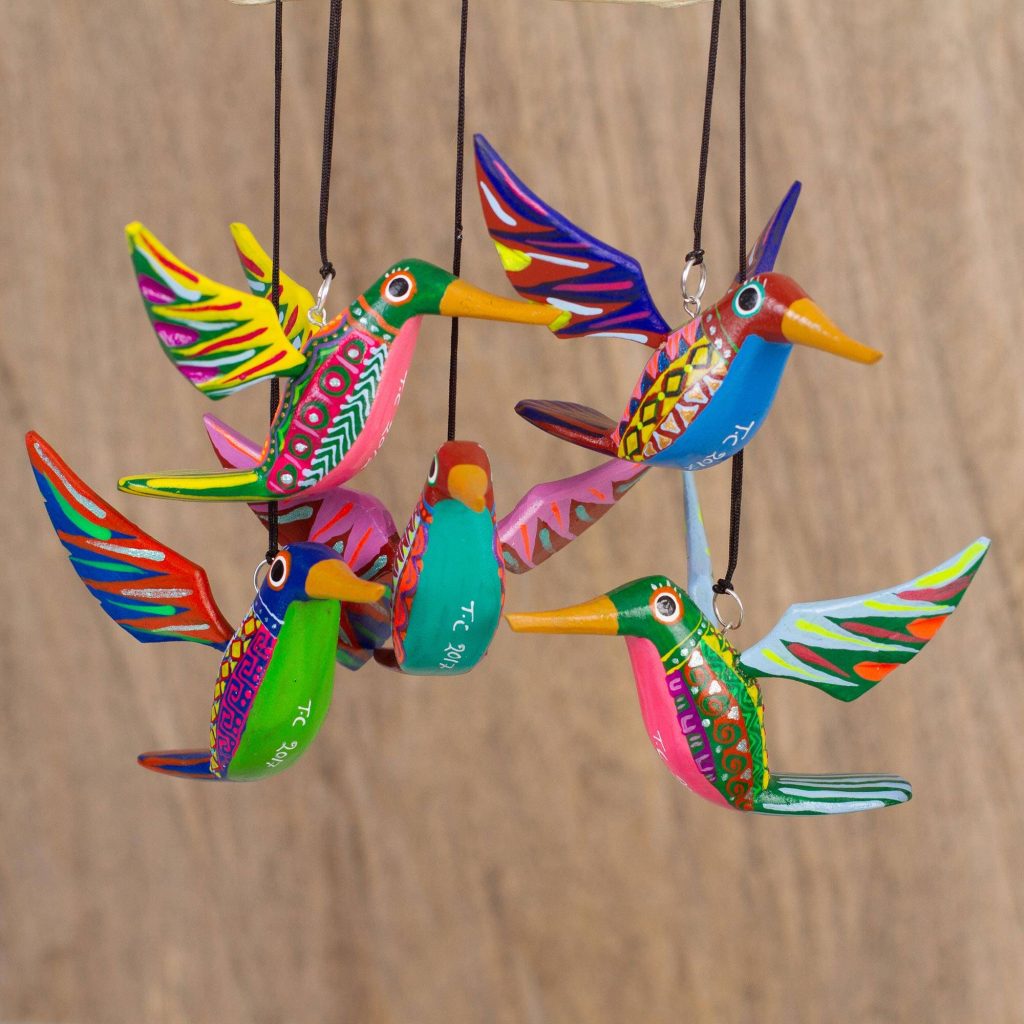 This artistic movement is relatively young, beginning in the 1930's. Pedro Linares Lopez is credited as the founder of the style. Legend has it that a very ill Lopez hallucinated mythical creatures bearing distinct colors and markings and awoke to depict his dream in papier-mâché. Can you imagine a flock of hummingbirds a la Claudio Ojeda zooming around your head? As for the name "Alebrije," Lopez reported hearing it in his feverish state.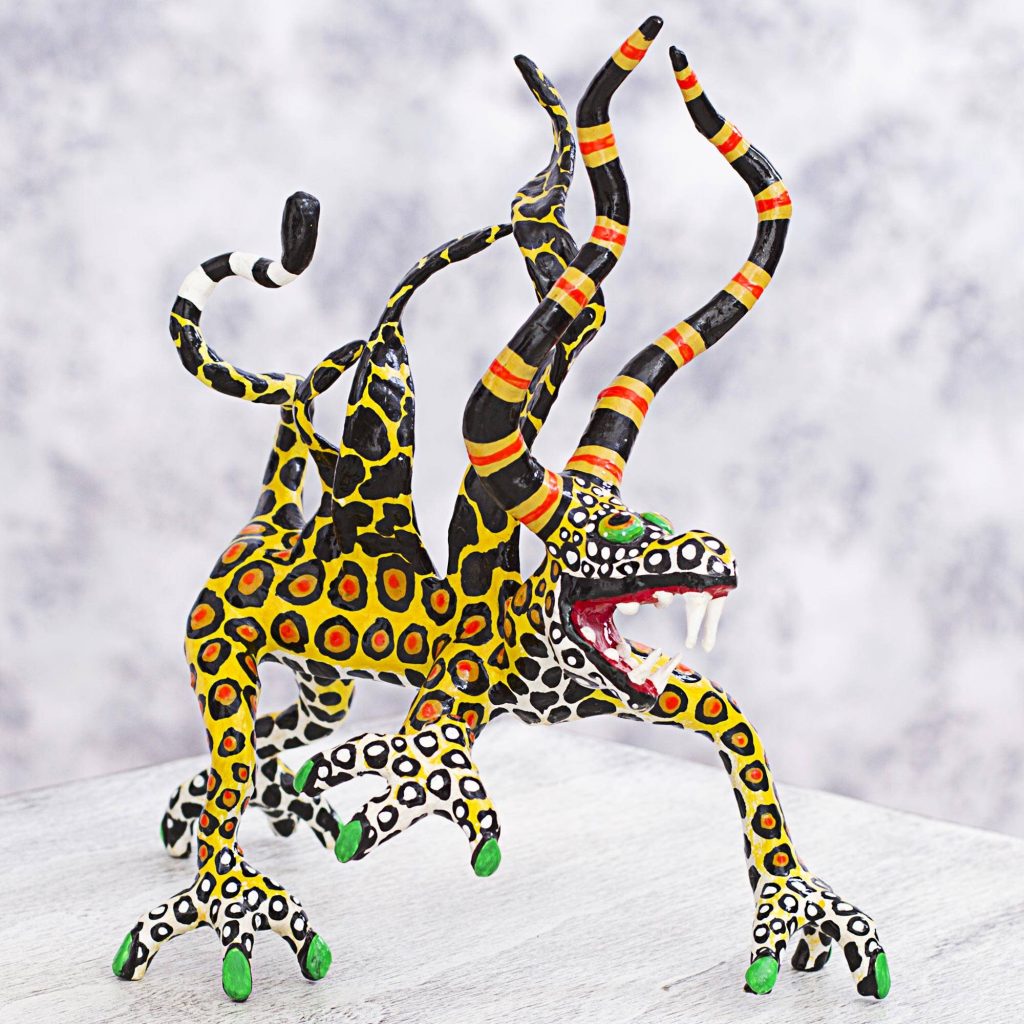 Alebrije art often references animals found in both the natural and mythical worlds. With roots in delirious dreaming, you can expect to see plenty of dragons, leopard-headed insects, and animated skeletons. Over time, artisans have adapted the realistic forms seen in the natural world to this bright, bold, and unique presentation. Take "Phantasmagorical Leopard" by Morneo, for example. This piece looks only slightly similar to the wild cat we all know, but the Alebrije style turns ordinary into extraordinary!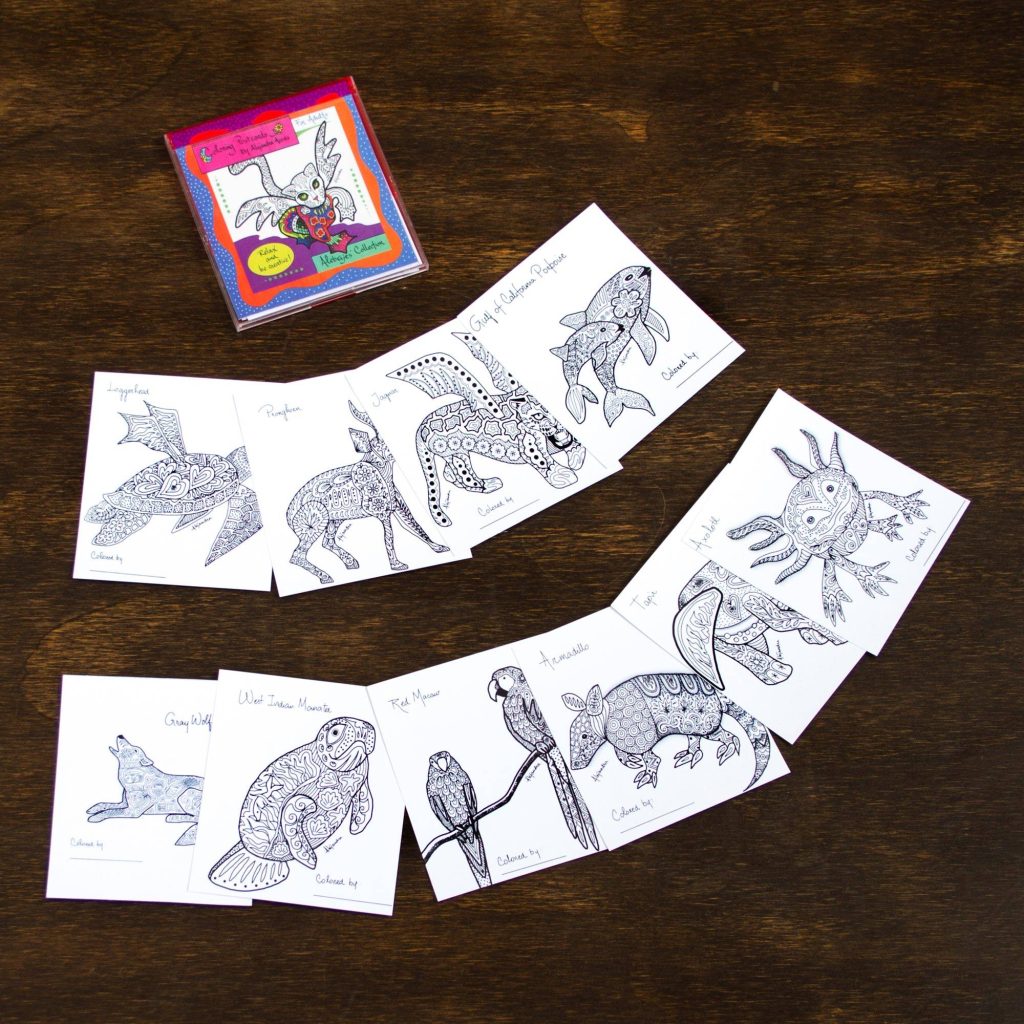 While this unique style is perhaps best, and most often, depicted in a sculptural form, NOVICA features fantastic Alebrije themed gifts that put the FUN in functional! Imagine sharing the culture of Mexico with the world by sending a friend a wonderfully colored Alebrije postcard! This set gives you the opportunity to plan and experiment without the pressure of creating from scratch! Detailed line work really gives you the opportunity to examine the thought, effort, and process that Alebrije artists put into each of their pieces.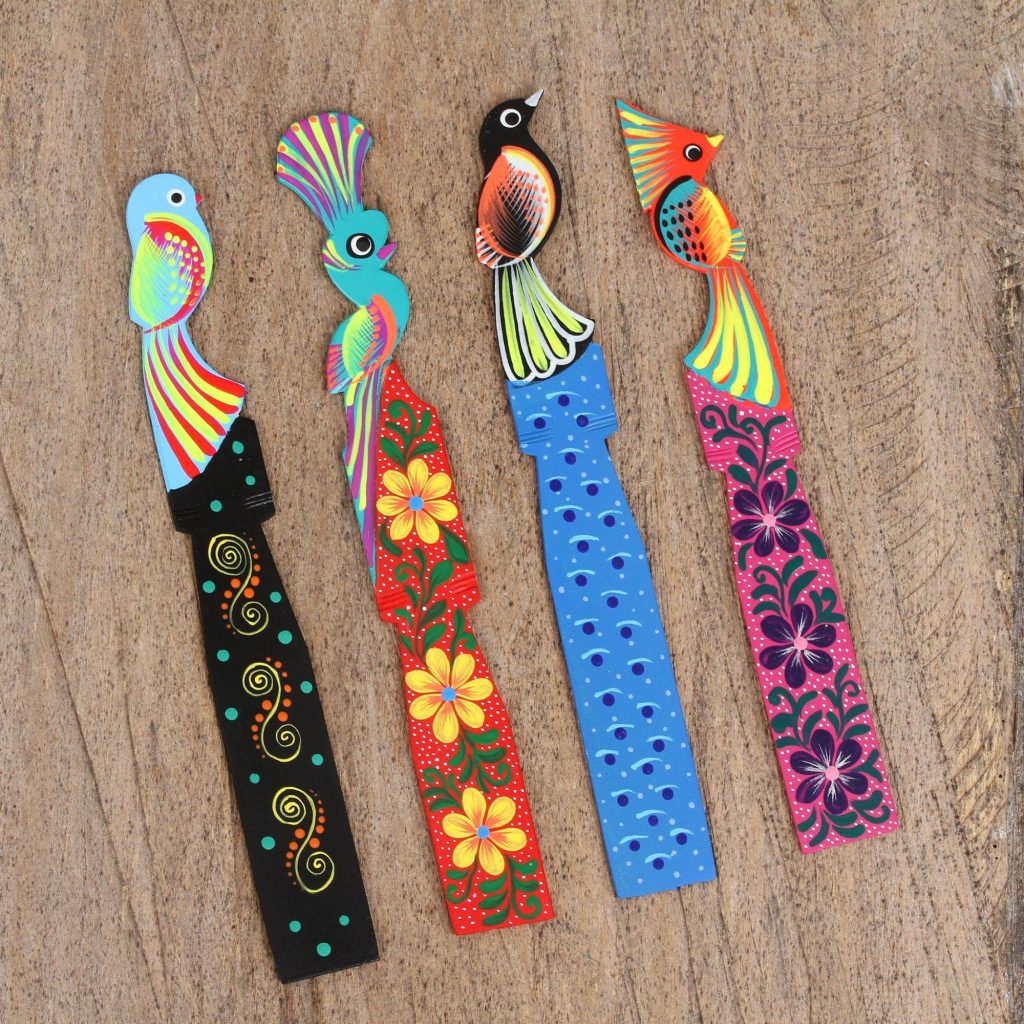 Imagine having such bright colors, beautiful designs, and cheerful characters in front of you daily! If you're a fan of this quirky artform, these Alebrije bookmarks are the perfect splurge! Antonio and Macedonia Fuentes of Mexico have done a wonderful job of bringing this style to a small, portable, and functional form! Pictured is the "Birds of Paradise" set, but NOVICA has many more sets with different themes! I personally can't wait to get my hands on these!
NOVICA's mission is to help artisans around the world share pieces of their culture while offering fair wages, business startup assistance, and other amazing opportunities. Every purchase you make helps to fulfill this mission!
Rate this post:
[Total:

0

Average:

0

]