Passion! This key ingredient for success is a prevalent characteristic of this skilled Thai Artisan.
Anna, my wife and translator, and I recently visited one of NOVICA Thailand's newest artisans, Aunchalee Kaewduangtip, also known as "Goi." Her passion for her profession is apparent in the ceramic items she creates. From the moment we drove up to her stylish, modern showroom and saw the way she exhibited her wares, we were impressed!
This enthusiastic Thai entrepreneur knows her artistry well and exhibits her products with a balance of fashion and flair, yet with emphasis on showcasing the unique designs and patterns in her ceramic products.
After finishing basic schooling, Goi developed her skills by working with another NOVICA artisan in the ceramics industry. Four years later, she launched her own business with her own creations. Now, 18 years later, she has carved out a niche market with her signature style, both locally and internationally.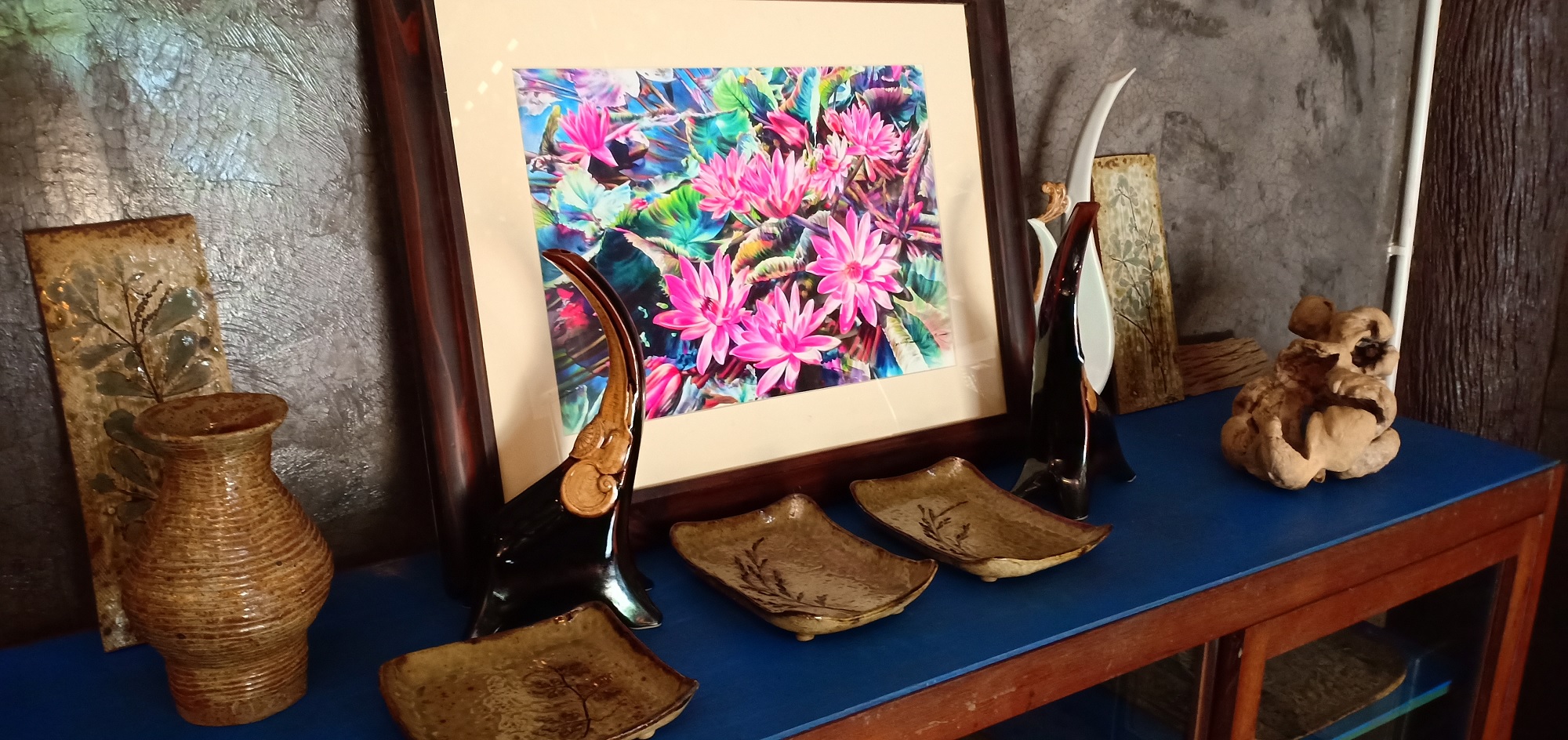 As a newcomer to her industry and a first-time visitor to her studio, I was intrigued by the processes and technical issues involved with bringing Goi's amazing creations to life. Over the next hour she graciously educated me in the techniques and systems she uses to create her product line.
Goi started my lesson at the beginning. "First, it takes a good earthen clay, mixed carefully and containing no foreign materials, like stones, sand, decaying wood, or leaves," she tells us. "This medium—called "green clay" —is kneaded until we get the right consistency. I used to source and mix my own clay locally. This gave me a unique looking product but limited the quantity I could produce. As my business grew during the past several years, I began purchasing my special mix from suppliers in the city. That gives me better consistency of product and provides the large quantities needed for worldwide delivery."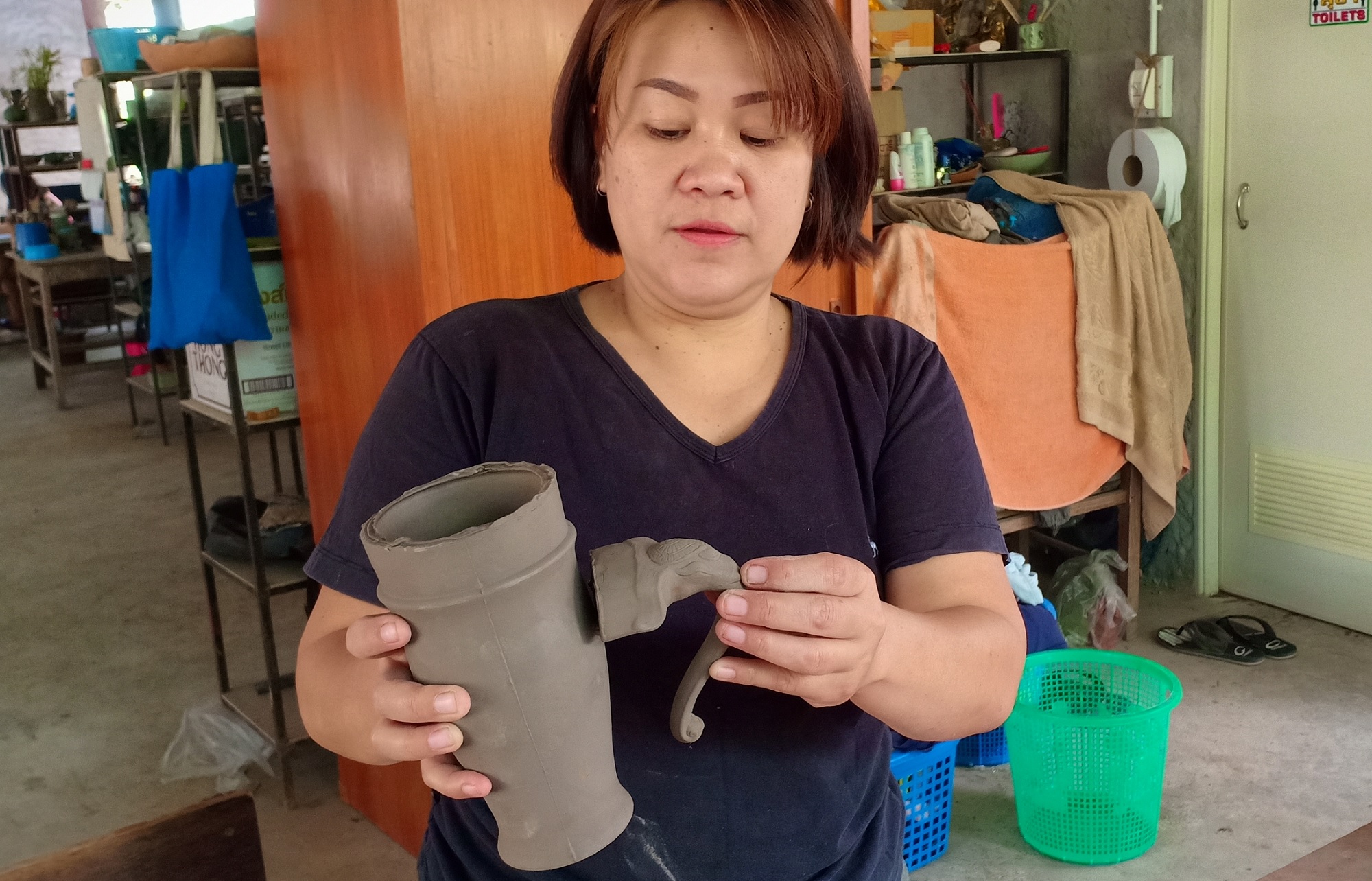 Lesson Two: After the product is crafted into the right shape, the green clay must dry for 24-48 hours, after which it is placed in the firing oven. If not completely void of moisture, it could explode. Once dry, it is fired at 800 degrees Celcius, (1472 degrees Fahrenheit,) for a six-hour duration. The clay product then becomes a 'biscuit.' This is not the kind you eat unless you have an iron stomach. The biscuit is then coated with a glaze (not strawberry jam!) to produce the desired finish and style.
Lesson Three: Biscuits can be partially glazed in certain areas to give the art forms on the products a three-dimensional effect or add an element of relief to the design. This adds another level of difficulty in her production process yet yields a unique and colorful product that stands out from her competition in the market. Different glazes produce a variety of colors, with either a matte and gloss finish, and over many years Goi has perfected her techniques for mixing these glazes.
She shared a couple of her signature styles that add an extra level of complexity. "We can 'void-out' certain areas to allow the natural color of the clay to shine through. Or 'stamp' twigs, leaves and flowers into the green clay before the glazing process. This brings more individuality to our products, but this 'one-of-a-kind' method limits the volume and consistency required for some of my retail outlets."
Lesson Four: Once the biscuit has been properly glazed, they return it to the ceramic kiln for a final firing at 1,250 degrees C for 12 hours. Great care is needed in this final firing process to prevent the glazes from running together and potentially obscuring the detail or color.
I wondered about Goi's use of molds in the production, and she replied, "In the beginning, I shied away from molds because I wanted to have a personal touch with every item I made. But now, we must use molds for many of our products to bring consistency of size and appearance. Since molds break down and lose the details we require, all the fine details and characteristics of each creation are later added by hand. This is where we spend a lot of time!"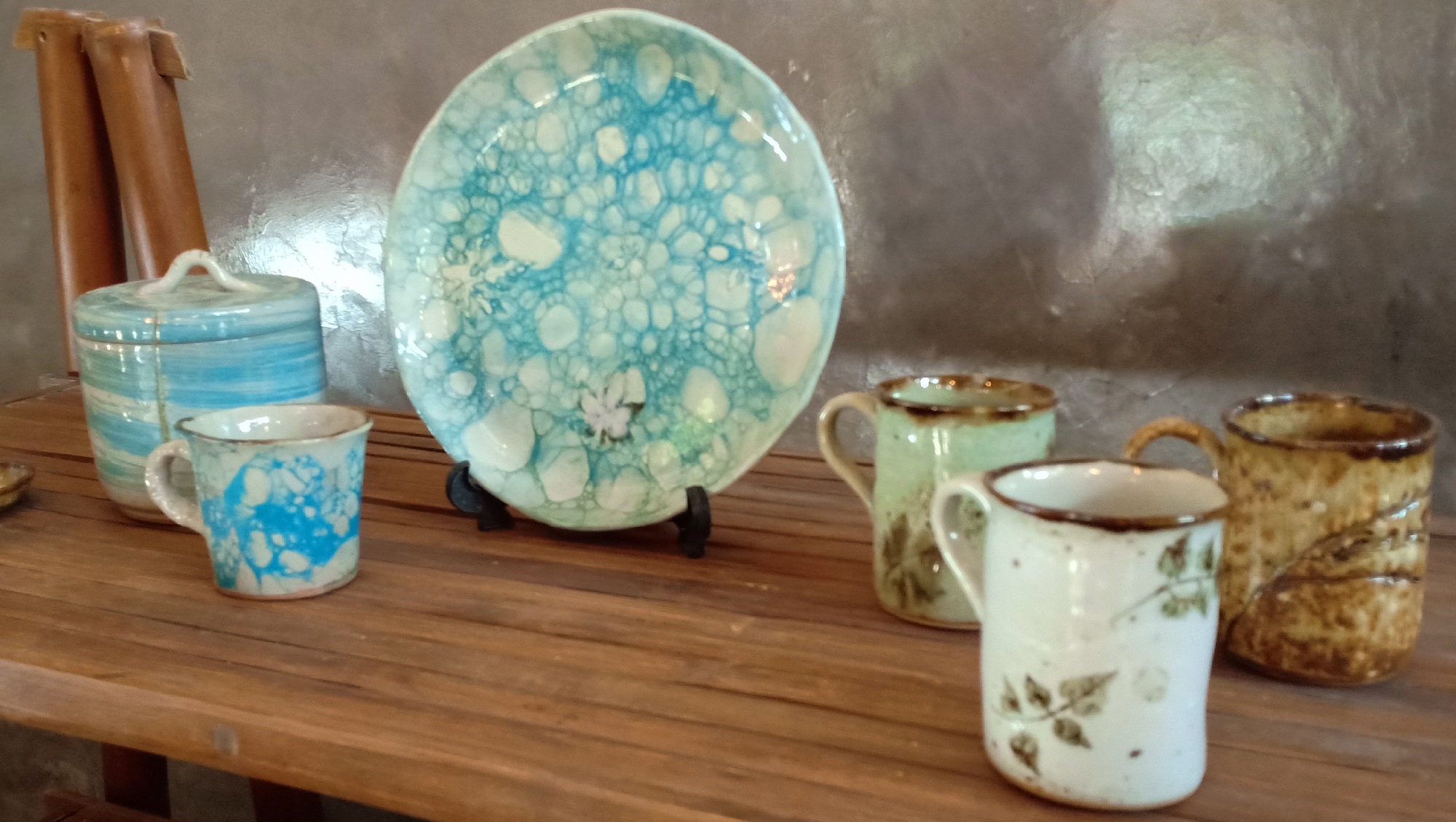 "How often are you adding new products and designs?" I asked.
Goi smiled wistfully. "Expanding the line is not an easy process due to the many steps required to bring new products to life. I might add a new design about every 3 months."
During the past year, construction of her new showroom and production facility, still in process, has slowed her development of new merchandise, but now she is back in full design and production mode and expanding her product line with new creations.
"Several years ago," Goi said, "my products started selling well in the local markets, OTOP stores, and other Thailand trade outlets, but joining NOVICA opened the door for international sales. My two-year partnership with NOVICA has increased my business by over 20% in the last year!"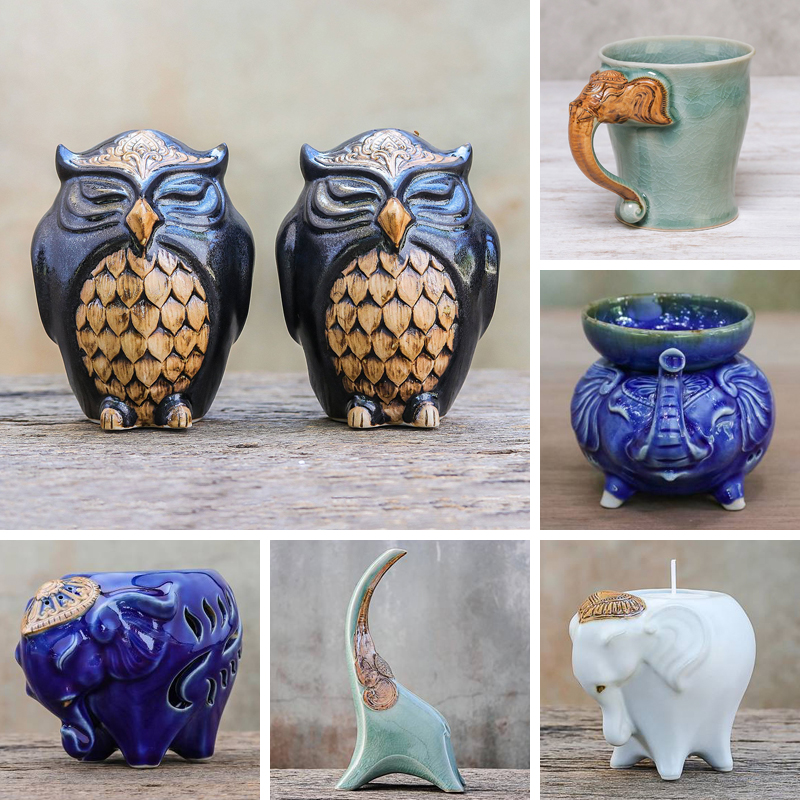 Lately, she has been partnering with a local art school and training three students who are required to have hands-on training in order to graduate. Although none have returned to work for her, they remain in contact for consultation and counseling. Occasionally, Goi is invited to be a guest instructor and trainer at a local international school which provides an outlet to pass on her skills, techniques, and passion to a younger generation.
As a single mom raising two children and balancing life between family and occupation, Goi is deeply grateful to NOVICA for empowering her to create a sustainable income and reaching a global market with her ceramic wares.