"We suffered not only the grief from my father's death, we also suffered hunger and sickness… but all of this made me stronger and, thanks to the values my father taught me, today my son hasn't lacked all the things I needed as a child."   -Mayra Hernandez-
San Antonio Aguas Calientes, Guatemala:
San Antonio Aguas Calientes, a small town in southwest Guatemala, is very well-known as the cradle of weaving. It was here that Mayra Hernandez was born 35 years ago.

From the entrance to the town, the view is wonderful. The crops on the surrounding mountains look like a patchwork of colors. As the sun moves lower in the sky, we reach Mayra's house. It's time for four-year-old Gabriel's bath and she runs to her bedroom to dress him while we wait in the living room. Her house is comfortable and cozy. She hurries out, sits down and tries to concentrate on her interview. Curious Gabriel peeks out and bangs on the door until his mother scolds him.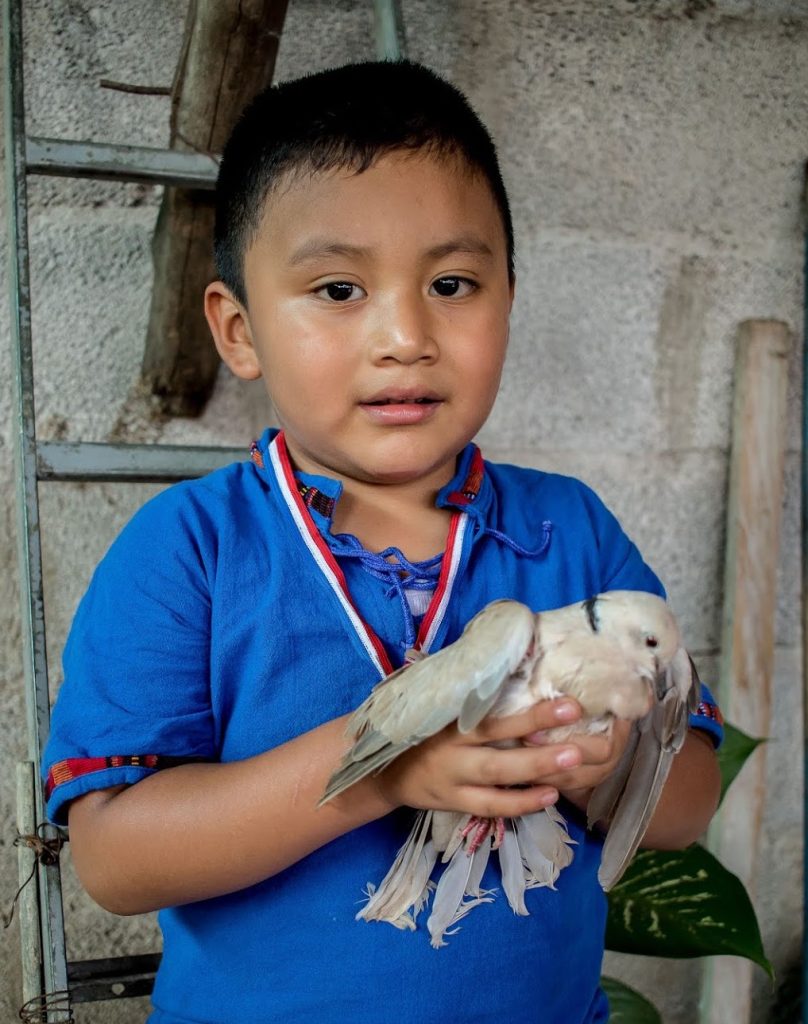 Mayra Hernández:
Mayra is a mother, wife, and daughter. She is also a successful businesswoman who has been able to sell her weavings around the world. She never imagined that the craft she learned as a little girl would help her support her family.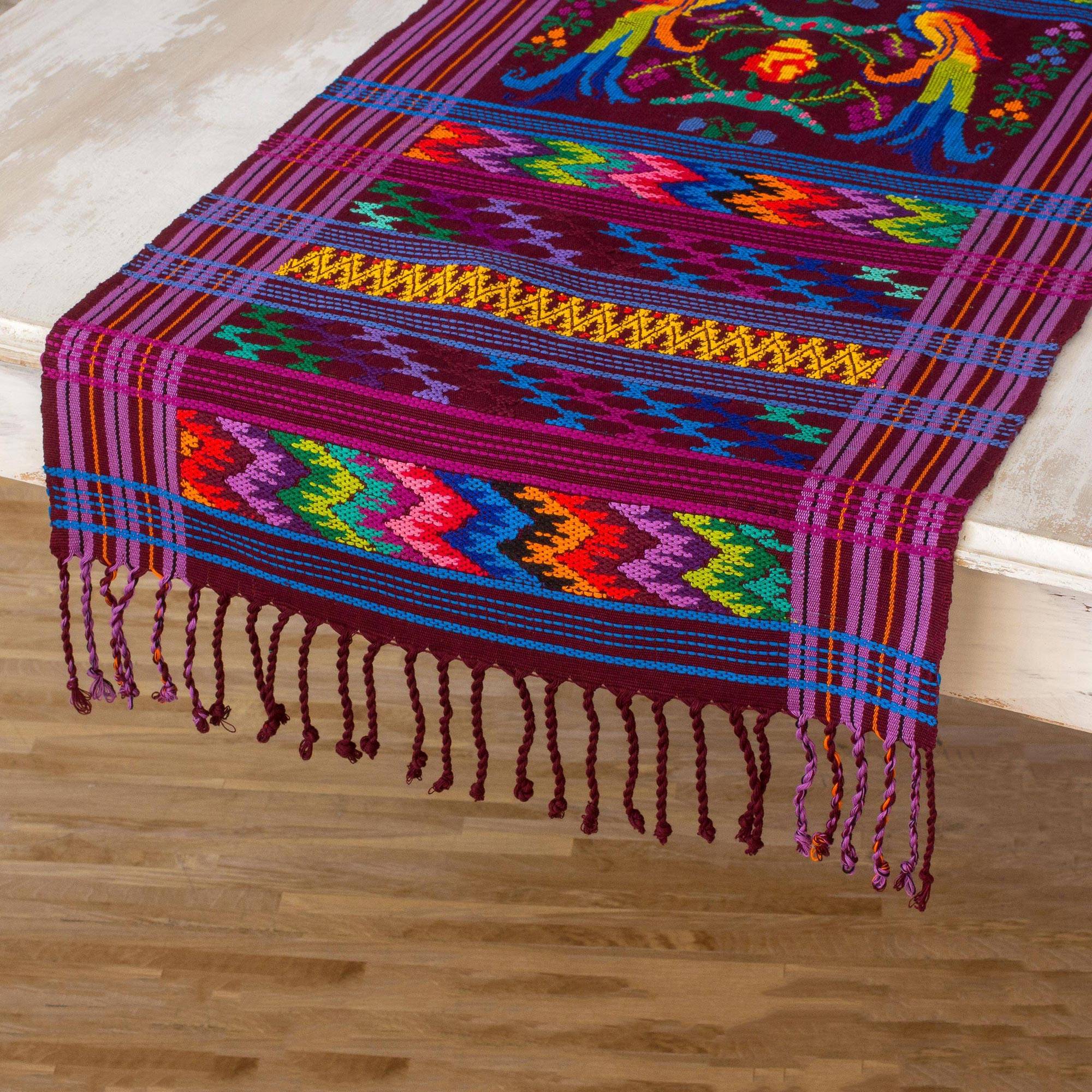 At the age of six, Mayra lost her father and had to learn to weave to help feed her brothers and sisters.
"It was Mother's Day," she recalls. "I was at school when they told us. The only thing I remember was that I went home and, while everyone asked about my father, all I could do was cry. Mother began working day and night, yet there were days when all we had to eat were tortillas with salt. When our shoes wore out, we went barefoot. Seeing how my mother suffered, I dropped out of school so I could work and try to help her."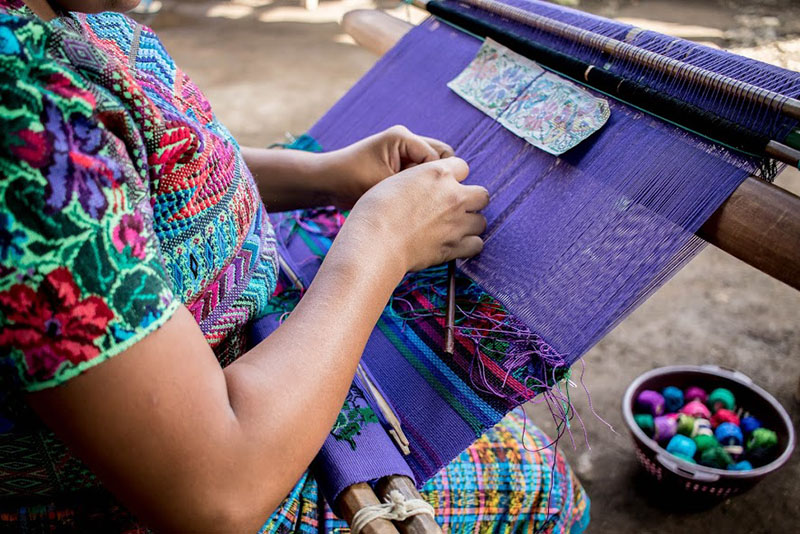 The backstrap loom technique has been handed down from generation to generation in her family. Although it's most common for women, men also weave in this way. Mayra has perfected her own technique and her designs are both unique and beautiful.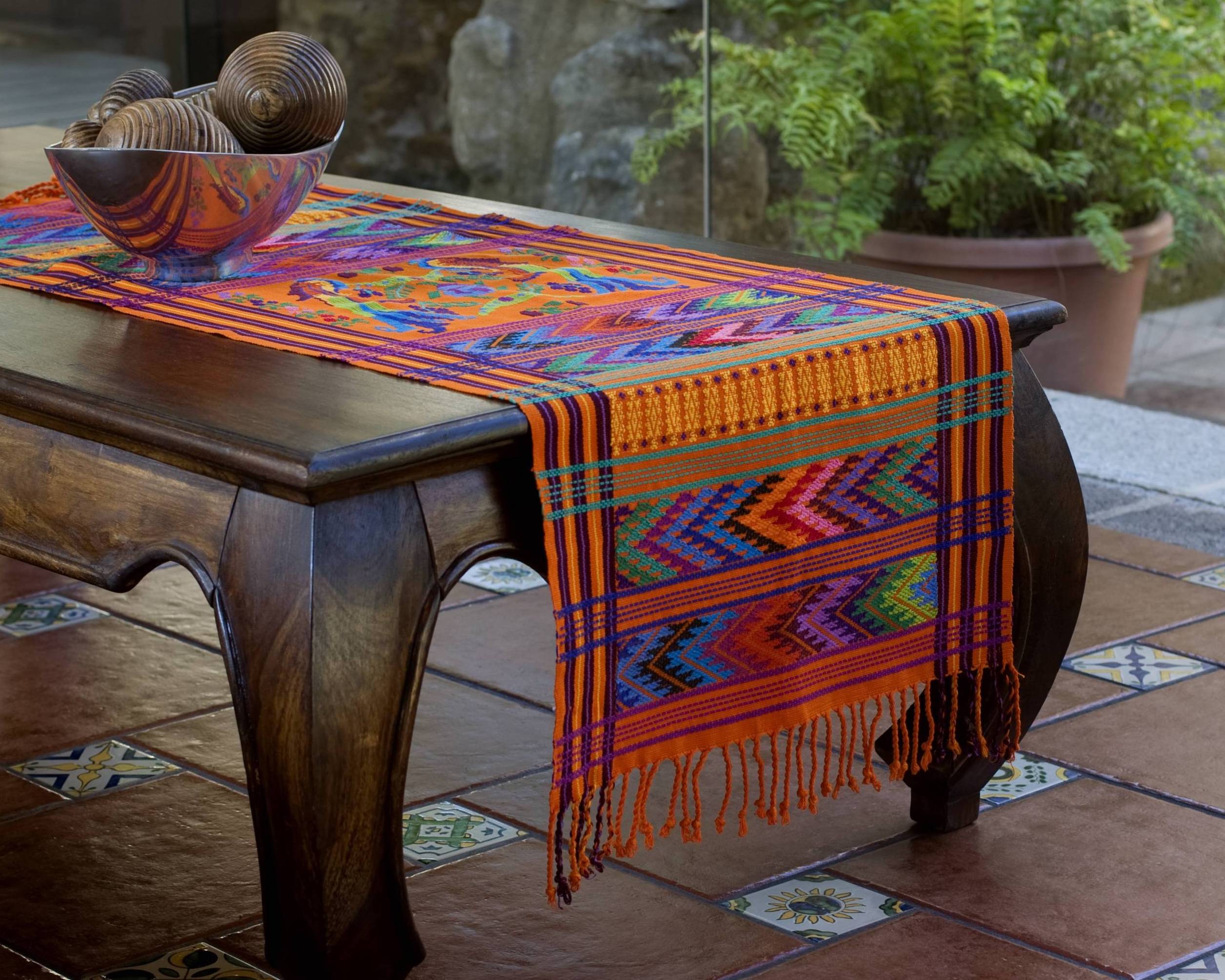 She lives with her mother and her young son. Her husband comes home once a month, as he has to go on the road to sell their handicrafts. Mayra also had to do this several years ago but now, this weaver of dreams talks with joy in her eyes. "NOVICA inspires me to weave more designs, and it's given us more possibilities."
Thanks to the cottage industry she manages from home, she's been able to save up to guarantee a better life for Gabriel. Facing the world as an indigenous woman requires overcoming many obstacles, and Mayra is an example of success for her family and for her community.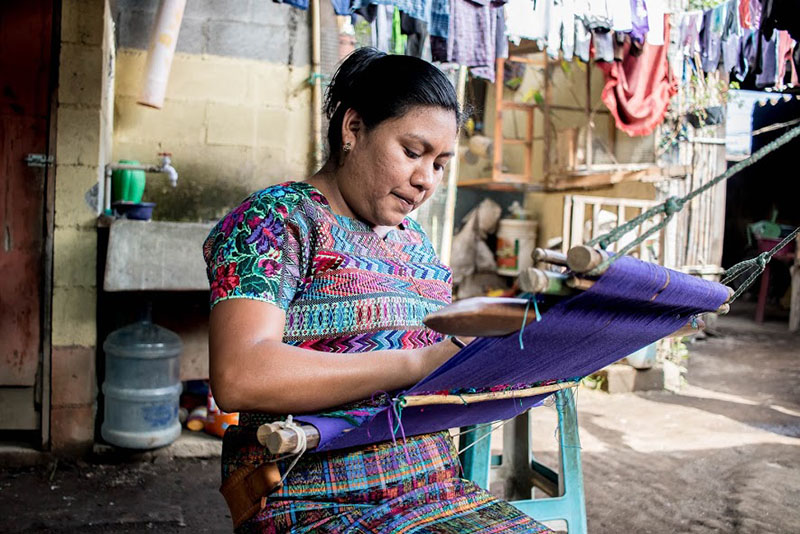 As we sit around the small dining room table, our talk becomes more intimate. With tears in her eyes, Mayra tells me about the greatest challenge she has faced and overcome — her son's illness. At the age of two, little Gabriel was diagnosed with dengue fever. The doctors didn't offer a good prognosis and his life depended on a miracle. She knew exactly what she had to do.
"I placed my son's life in the hands of God and he's still here with me," she says, turning to look at the child who listens nearby.
Today, at the age of four, Gabriel is an active, happy child. He proudly wears a medal awarded by his school naming him a distinguished student. Following in the footsteps of his hardworking mother, he has begun his first weavings as a pastime. In the patio of his home, surrounded by birds, Gabriel plays with a pigeon while his mother and grandmother weave. This scene has repeated itself for generations and Mayra hopes to see it repeated in the future as well.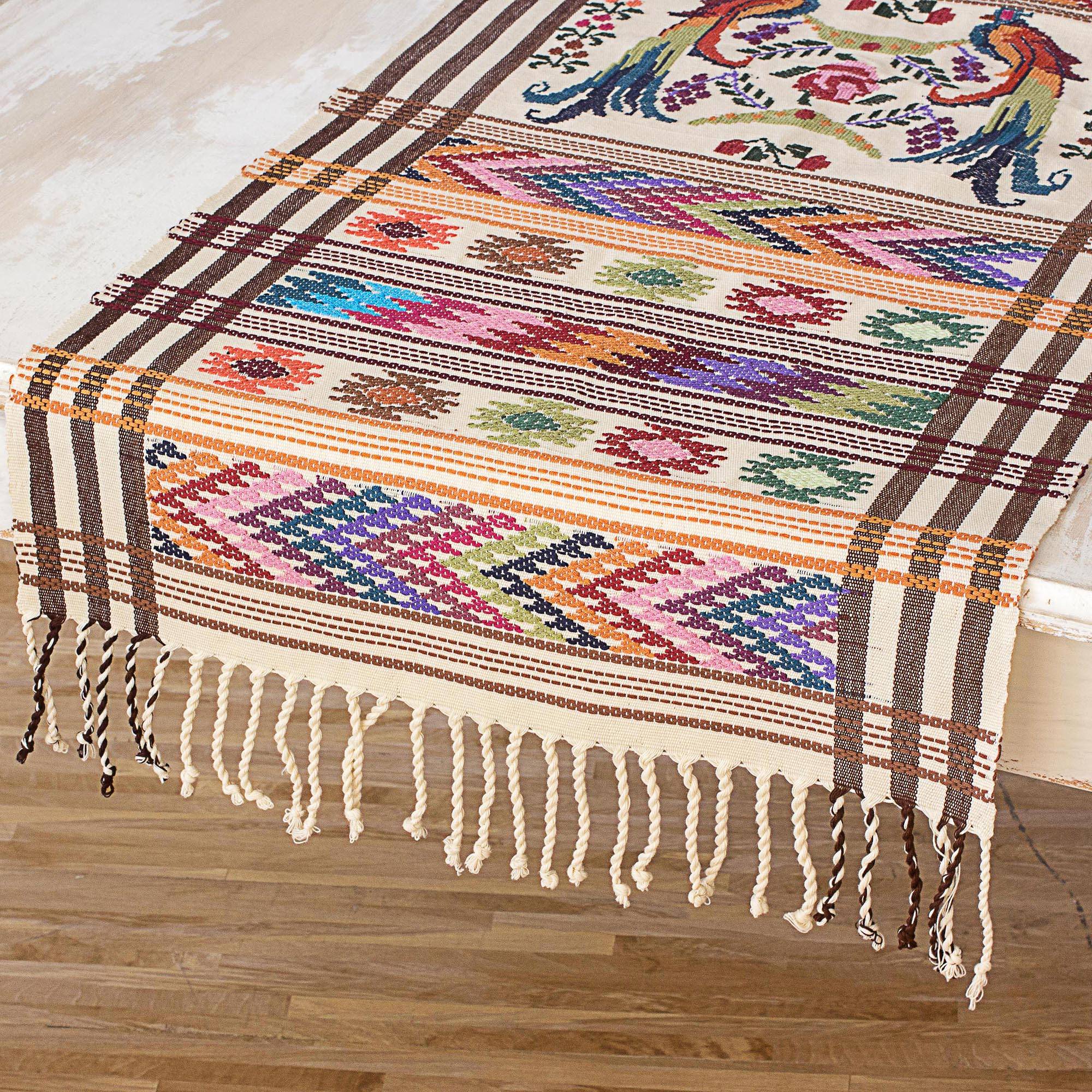 This artisan's life revolves around her role as a mother. Her mornings are dedicated to her home and family. In the afternoon while Gabriel is in school, she finds the inspiration to weave dreams in her patio. When she has a number of weavings finished, she takes them to the NOVICA office in Jocotenango and from there, her dreams are sent all over the world.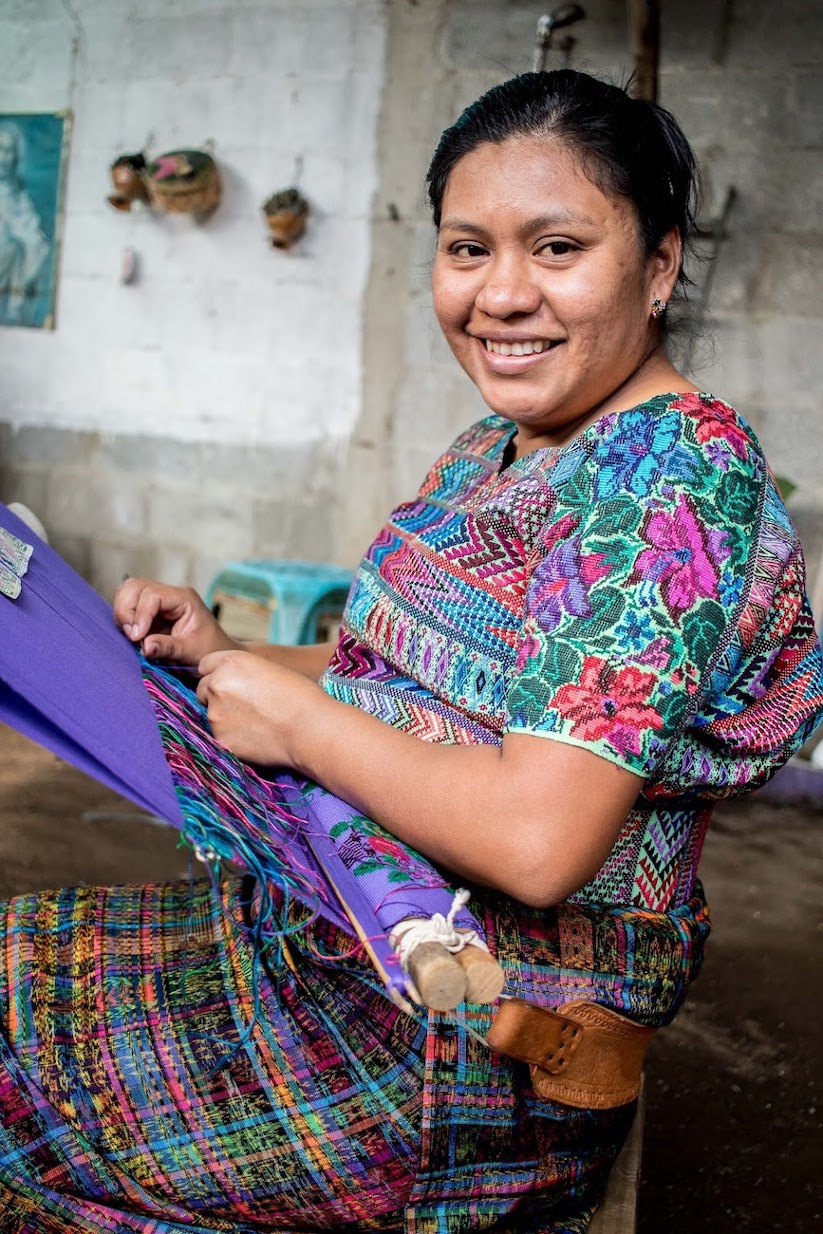 Mayra creates each weaving with great care, dedication, and creativity. Because with each thread, she is weaving a better future for her son, Gabriel.
Please visit Mayra's collection here: http://bit.ly/2stgMw4
Rate this post:
[Total:

0

Average:

0

]