The holidays are here and as shocking as it seems Christmas is just around the corner. I'm not one to wait until the last minute to shop for gifts. I usually start my list of ideas now, and hope to find the perfect gift before the madness of December arrives.
Do you have those people in your life that you just never know what to get them? Well you're in luck, because NOVICA has some of the most unique gifts for everyone, including an expansive collection of sculptures.
I was lucky enough to come across this very cool Rustic Motorbike from Mexican artist Armando Ramirez.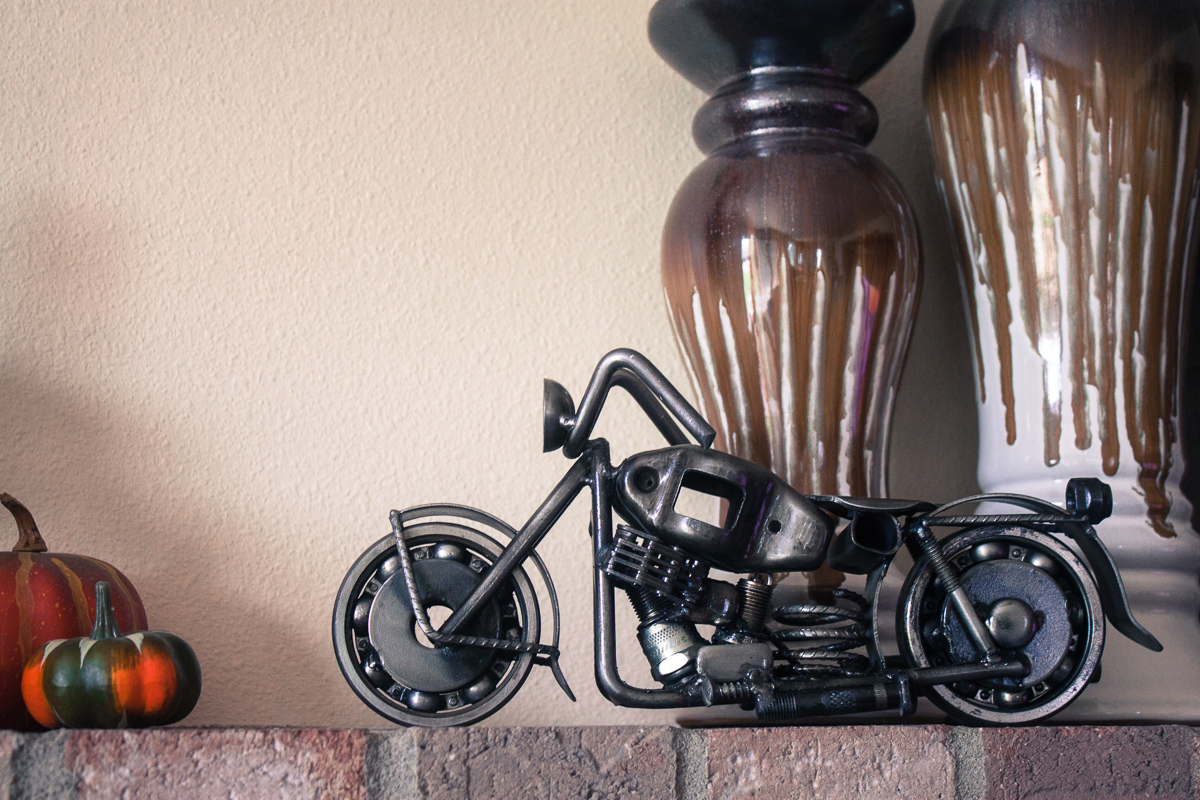 "This motorcycle of classic inspiration is built by Armando Ramirez from an intriguing collection of recycled metal pieces, some extracted from cars. The tires are bearings from a car's electrical system and the hubcaps are electric coils. The motorbike's fuel tank was once a rocker arm from an automotive ignition. The engine is shaped from a cogwheel as well as a timing chain."
Perfect for that car or motorcycle lover. They will truly appreciate this piece of art.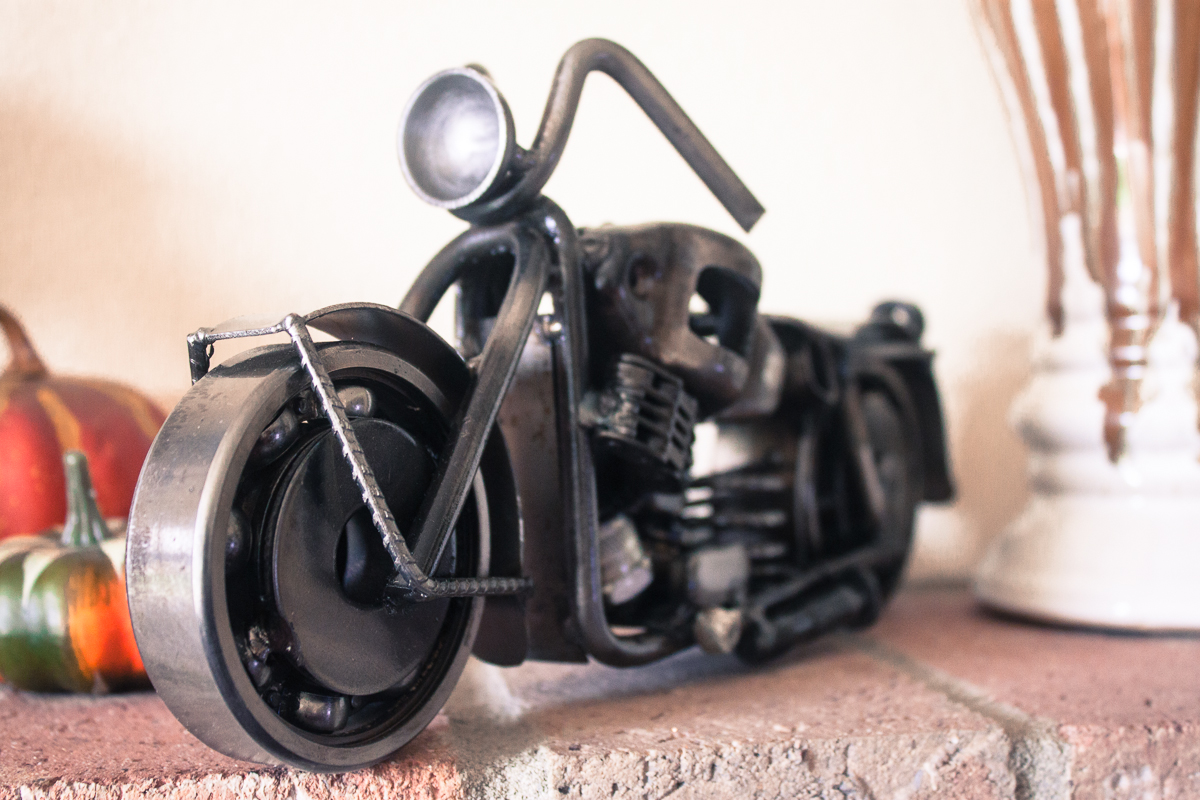 One of my favorite things about purchasing gifts from NOVICA, is the free gift packaging offered on most products, as well as premium gift wrapping for a small cost. This saves you a ton of time, plus it makes it easy to send those gifts all wrapped up to those not local.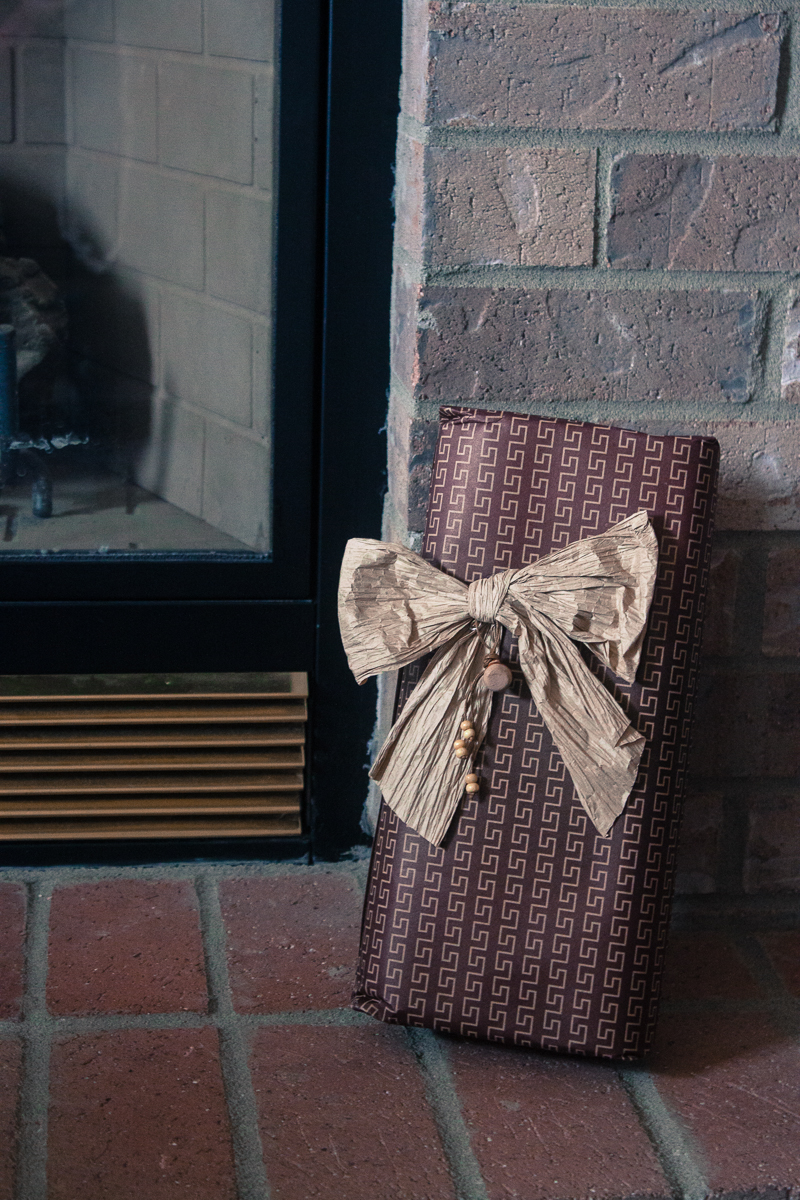 This rustic motorcycle sculpture is just one of the many beautiful pieces in his collection. You can also find sculptures for music lovers, sports fans, and professionals too – definitely something for everyone! Find more motorcycle sculptures here.