If you're like most people, the concept of home décor can be intimidating. Trying to get that picture-perfect magazine look is not only outside of most people's budget, but also outside of most people's expertise. NOVICA has a wide selection of home décor items, however, starting small may be the best option when approaching the subject. One aspect you may consider for your first experience with home decor is vases. Sarwaedi's "Balinese Goldfish" is a vase that piques interest in how a nice vase interacts with its environment.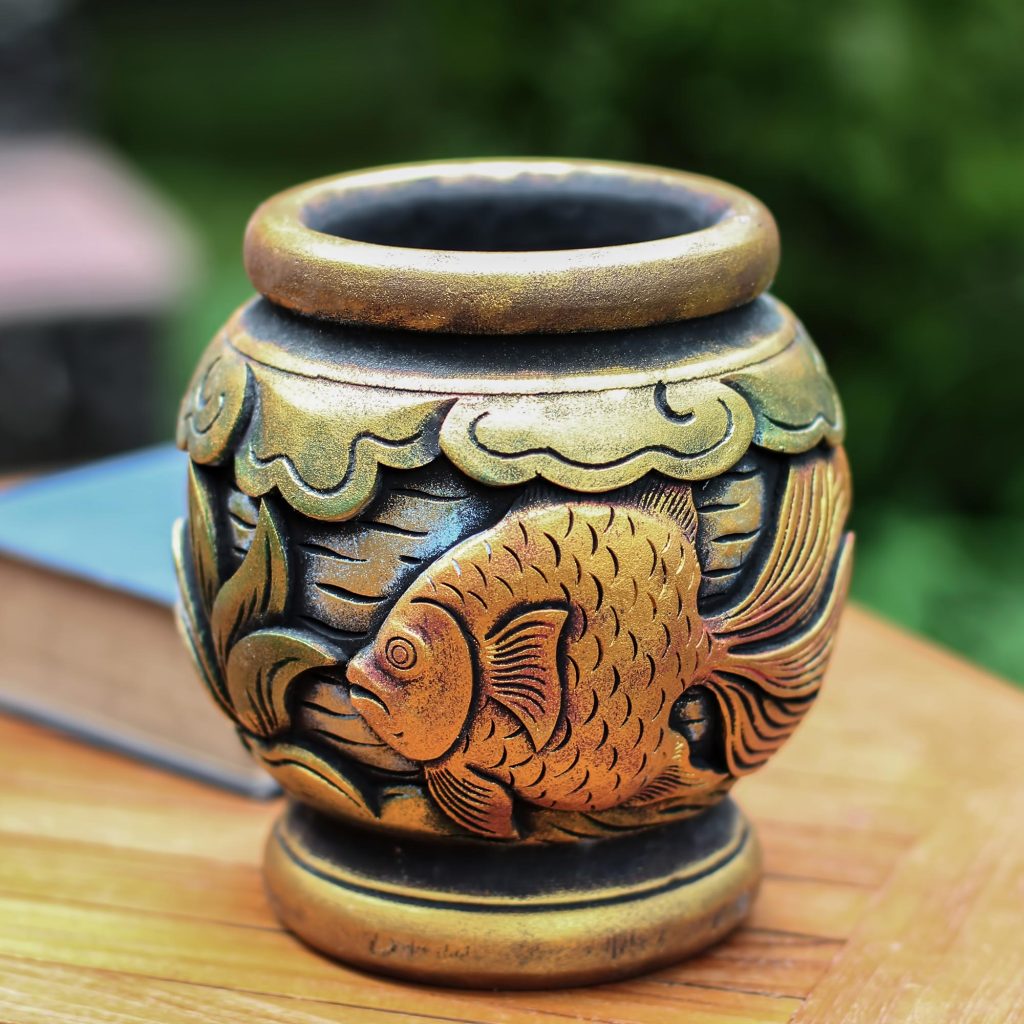 Fortunately, NOVICA features a huge variety of vases from around the world. In this post, we'll examine a few tips for how to use them to decorate your home.
A sleek, modern look is what many go for when decorating with vases. The easiest way to achieve this look is to decorate with several similarly shaped vases placed closely together. Although many may think that the best way to display multiple vases is to spread them around the room, this can actually result in a cluttered, busy look overall. The perfect vase for a streamlined effect is "Radiance in Aquamarine" by the Seguso Family. The handblown, beautiful blue glass looks darker towards the corners and creates beautiful lines. Many of these together will create repetition.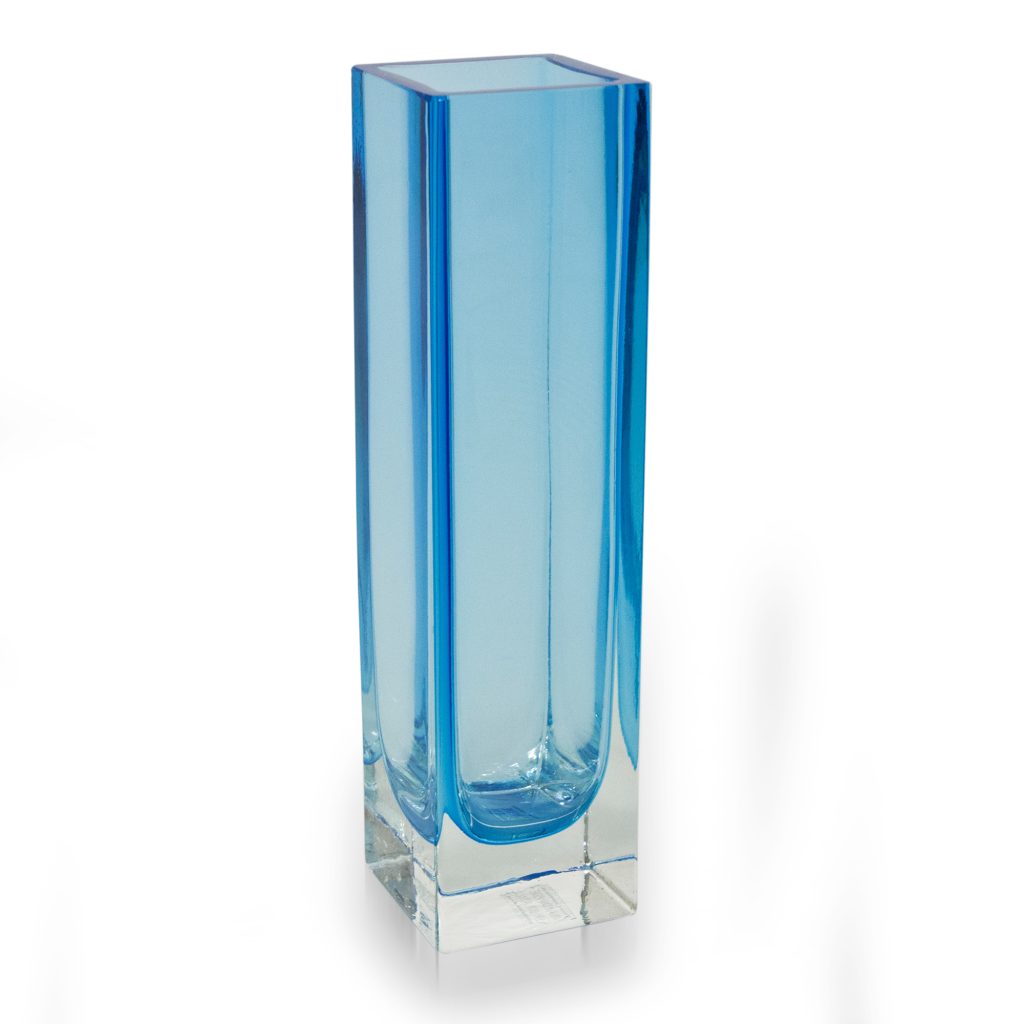 Another way to decorate with vases is to place them where they'll catch light. This tip is especially useful with vases that feature faucets, glittery accents, or fine details. Windowsills, entrance ways, and near light sources are great places for these vases. The beautiful detail in "Floral Elegance" by Olimpia and Pepe is perfect to light up a dark corner. The gold and bright color of the floral pattern really set it apart and create an eye-catching room accent.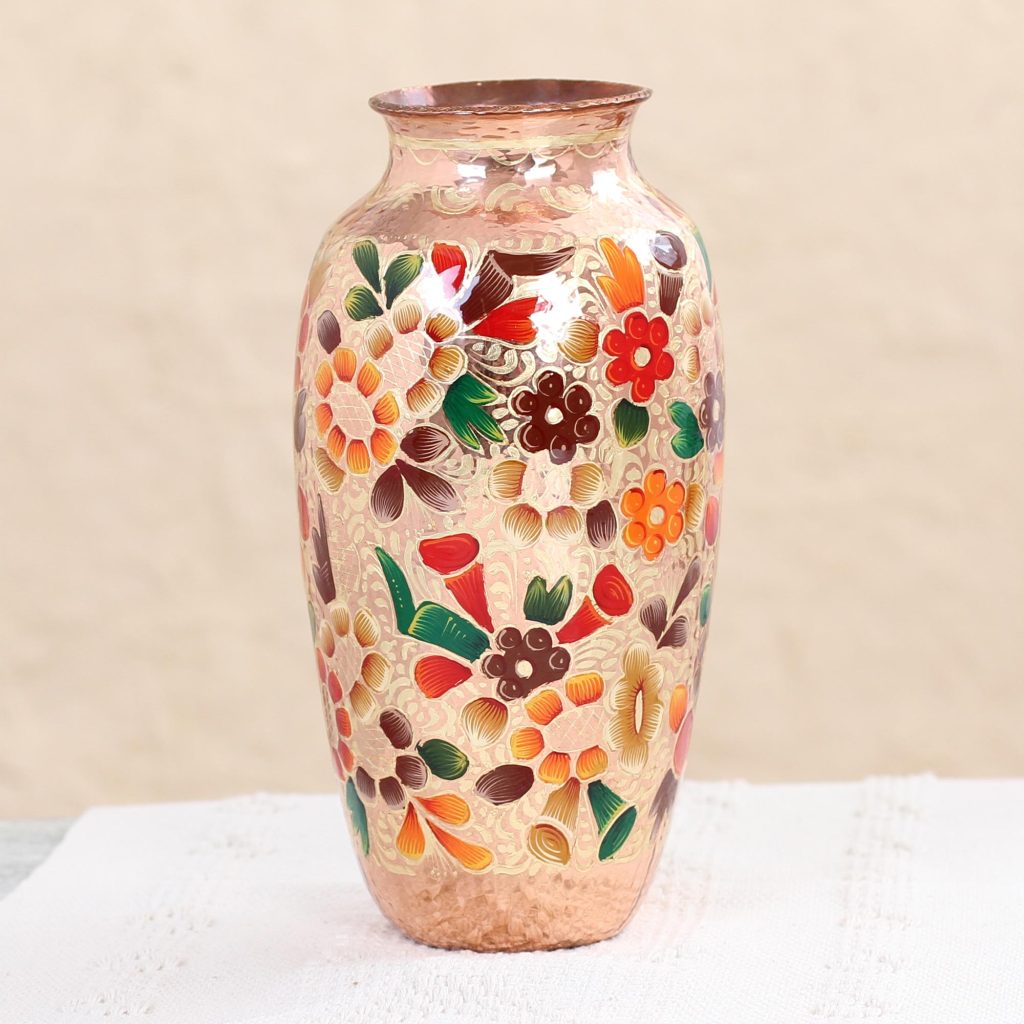 Varying heights draw attention to not only individual pieces but to spaces as well. It can be convenient to address this facet of decorating by using sets of vases. Javier and Efren's "Blue Hurricane"  features repetition of deep blue color, square shapes, and identical stands. The variation comes in the height of each vase. Tall, medium and small sizes make it easy to arrange these vases and provide depth to larger and deeper spaces.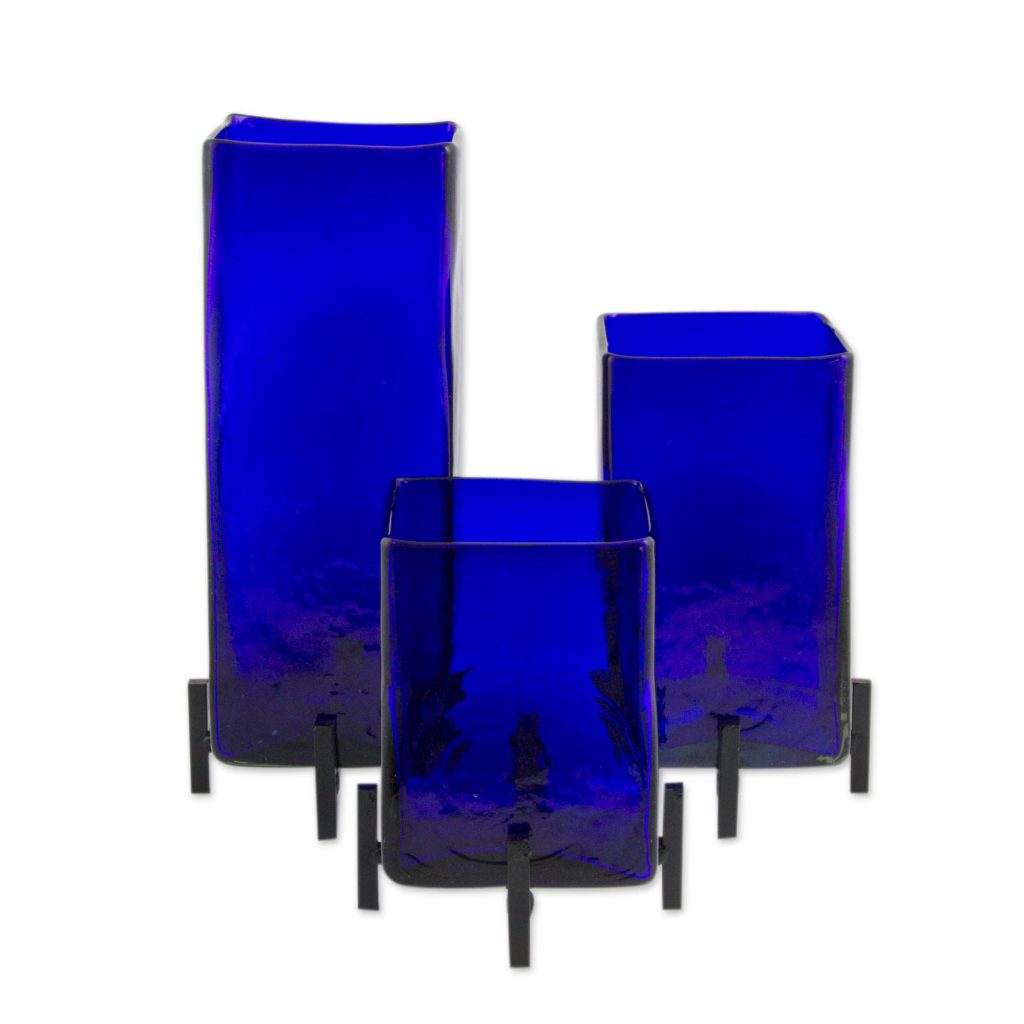 A fantastic way to decorate with vases is to pair them with artwork. Where the other methods mentioned have to do with how to position and arrange vases, this scheme depends on the relationship between two objects. The easiest way to pair a painting with a vase is to coordinate color. An abstract painting is a great basis for a pairing. "Nude" by Lu Gomes is a beautiful abstract figure featuring light and dark neutral colors with pops of teal and orange.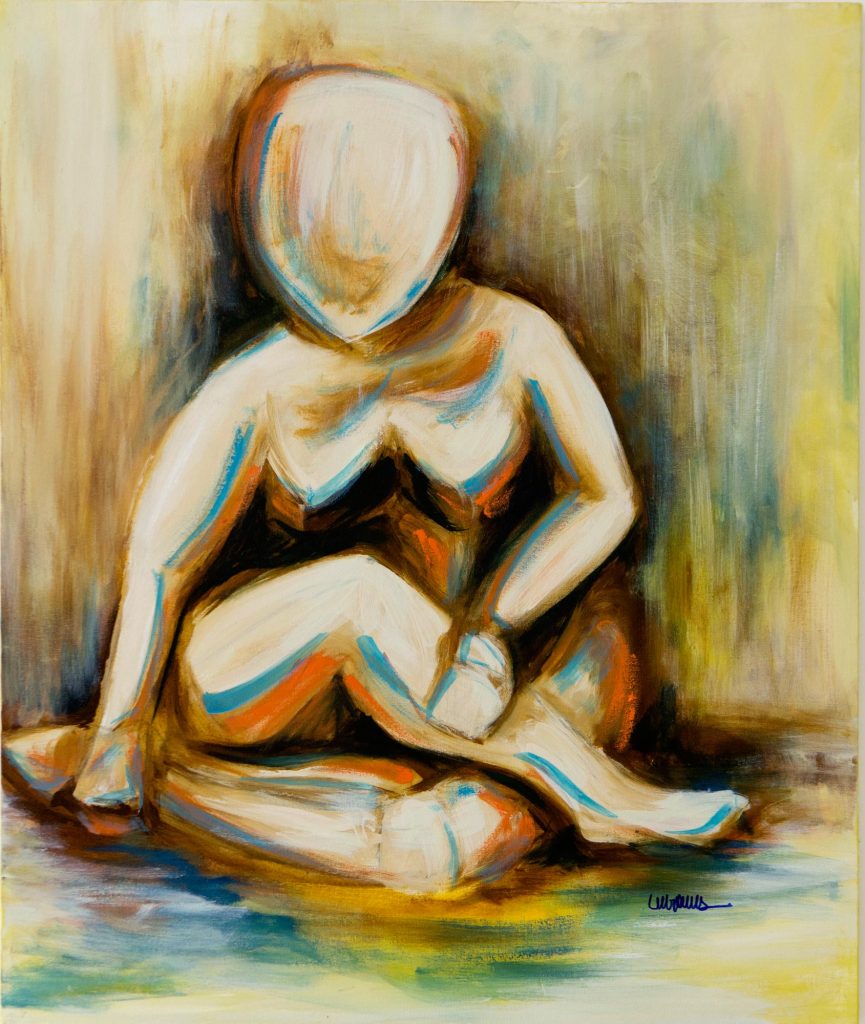 Following the earthy-toned color scheme, Duangkamol's "Coral Cluster" accents the painting perfectly. Additionally, the rounded shape is repeated in the curves of the figure in the painting. The two pair nicely and accent each other to mellow any space.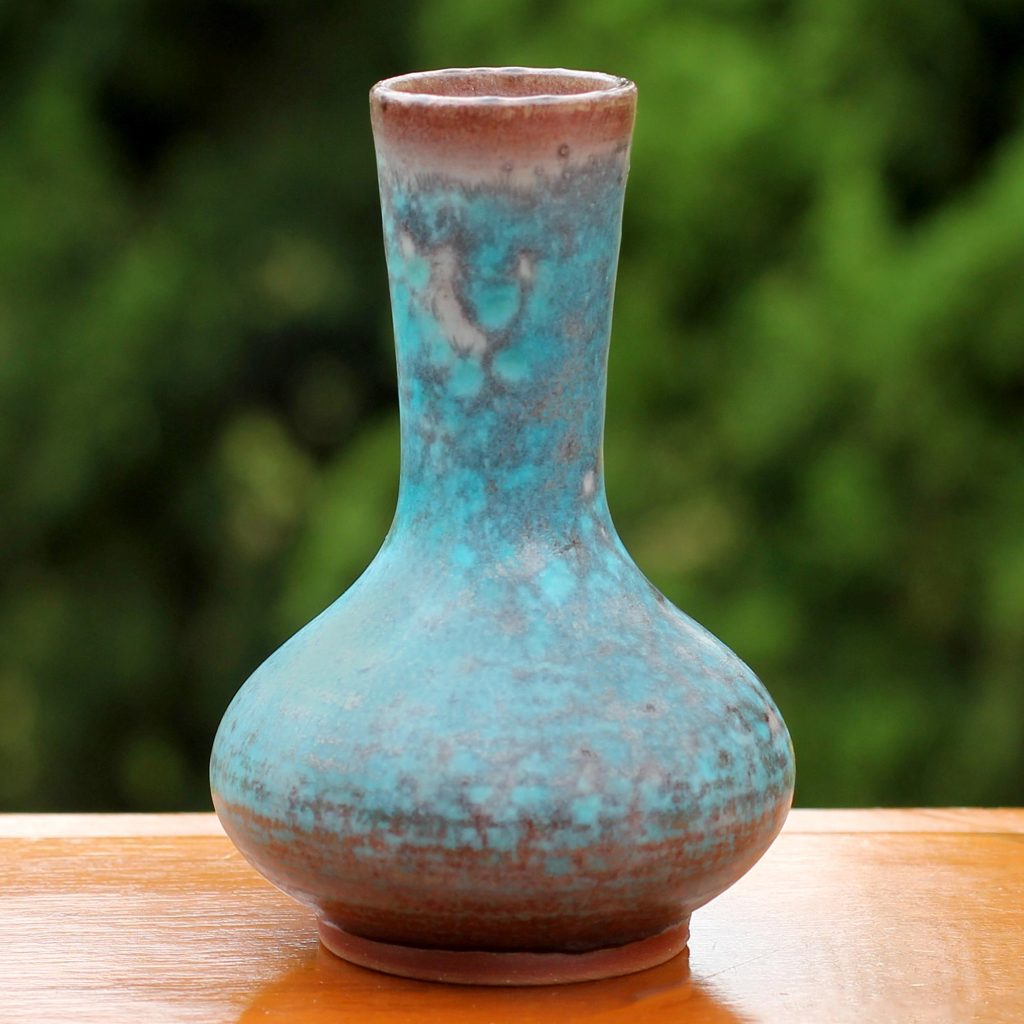 Overall, decorating with vases is a simple way to change the look of your home. Exploring the world of home décor doesn't have to be difficult. NOVICA's selection of handmade home décor items is a fantastic place to start.
Rate this post:
[Total:

0

Average:

0

]