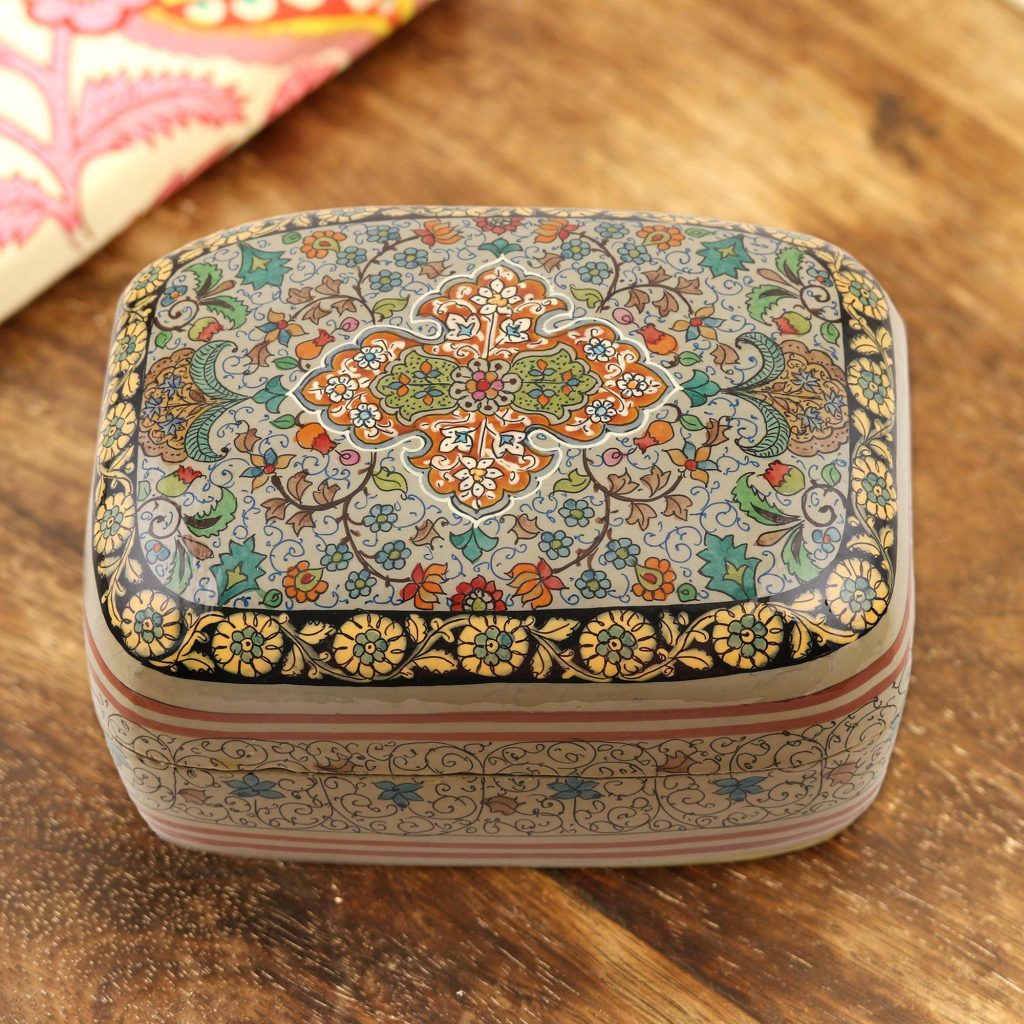 It holds priceless keepsakes, passed down through the years. New jewelry splurges that lift the spirit. Tokens and memories of adventures past, and precious gifts from loved ones.
The perfect jewelry box is a treasure unto itself — designed to hold the most meaningful treasures in your life. This Valentine's Day, show your love with a handmade jewelry box crafted with joy.
Decoupage Boxes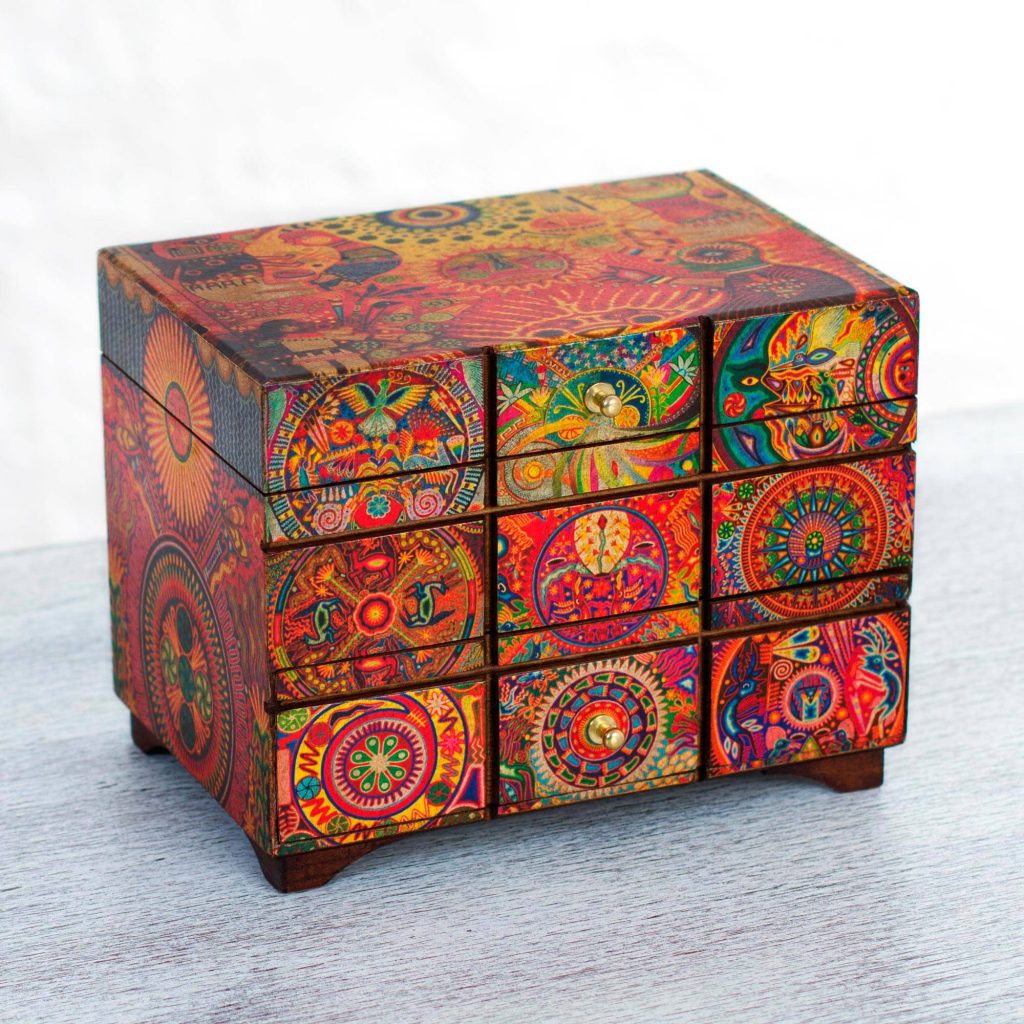 Raw wood, vibrant designs, varnish, gilt, paint and imagination blend together seamlessly to create these enchanting decoupage jewelry boxes.
Ornate Carved Wood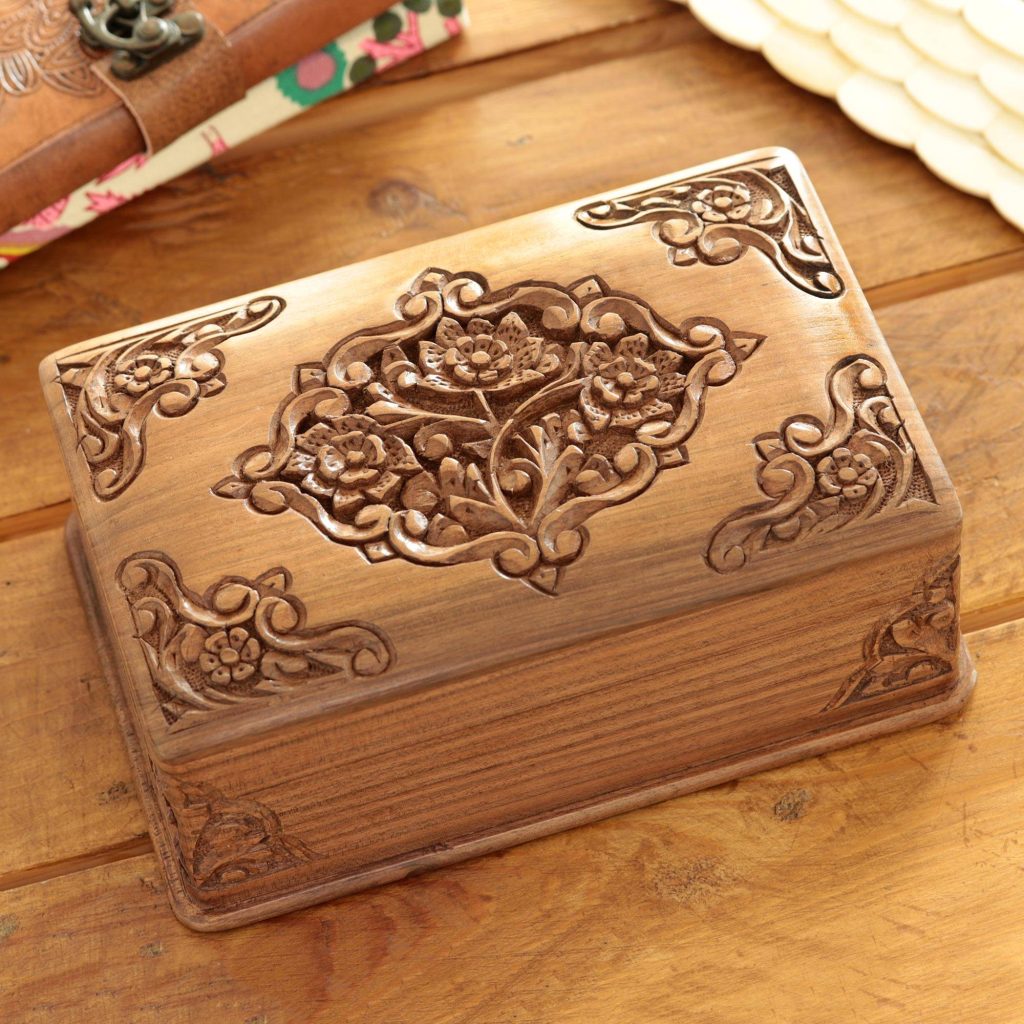 Mesmerizing designs and meticulously handcarved motifs adorn the outside of these gorgeous boxes from Indian artisan M. Ayub.
Reverse Painted Glass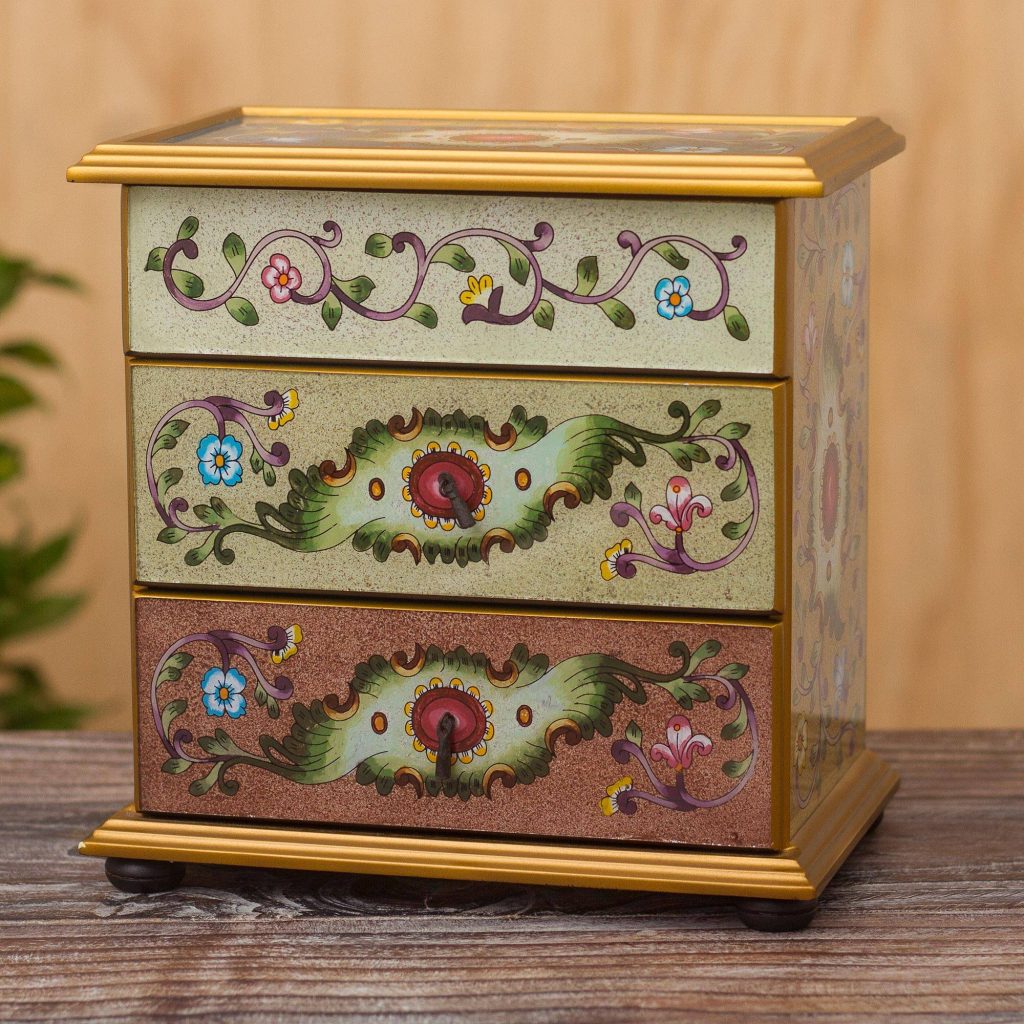 Hand-painted on the reverse side of glass with painstaking attention to detail, these gorgeous jewelry boxes delight in color, scenes from everyday life, and natural imagery.
Papier Maches Boxes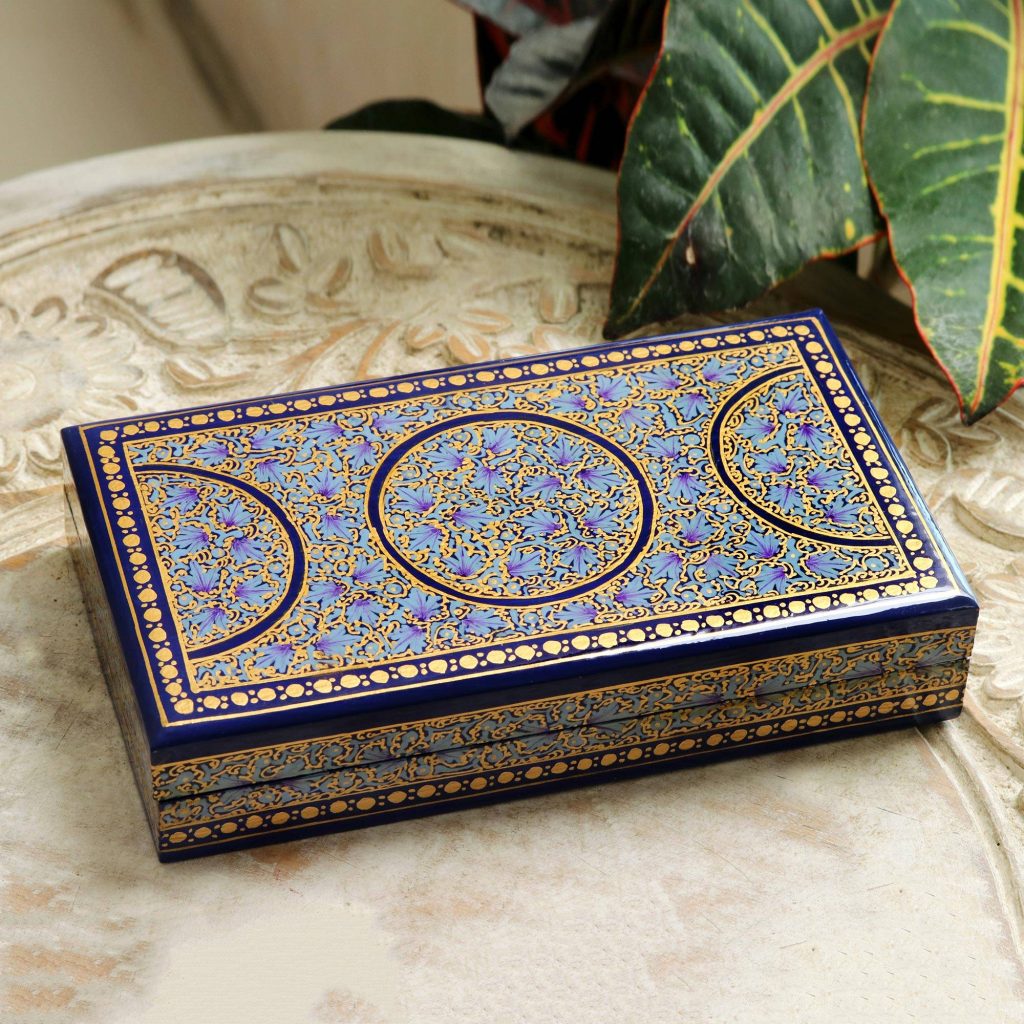 Artisans across Asia preserve this traditional craft, producing keepsake boxes of all shapes and sizes to store your precious things.
Marble Inlay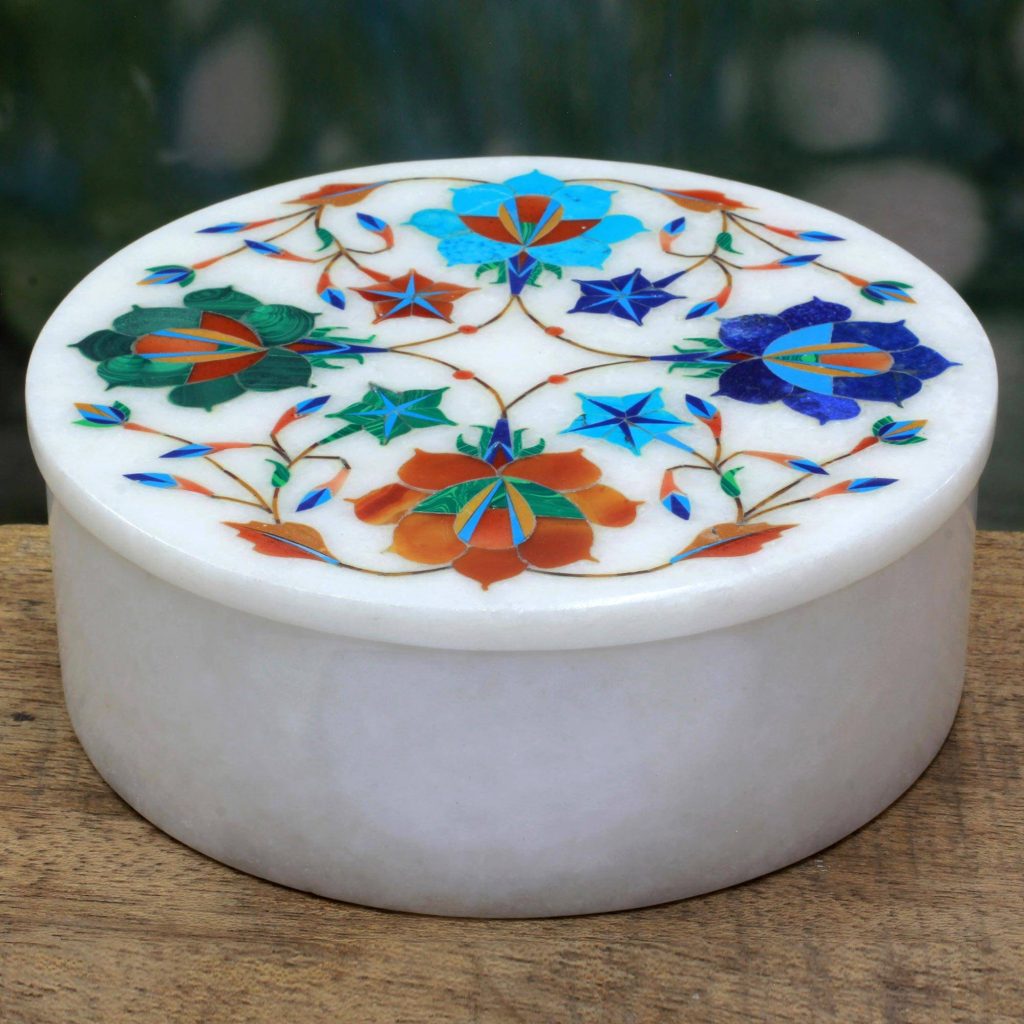 Floral motifs in reds, blues, and greens, often combined with traditional jali cutout work, create a jewelry box that feels both exquisitely delicate and sturdy in its gleaming white marble.
Leather Boxes and Chests
Expertly tooled leather showcases flowing floral or bold pictorial designs embossed by hand onto the surface of these handsome boxes and chests. They hold small keepsakes and jewelry for both men and women.
Jewelry Stands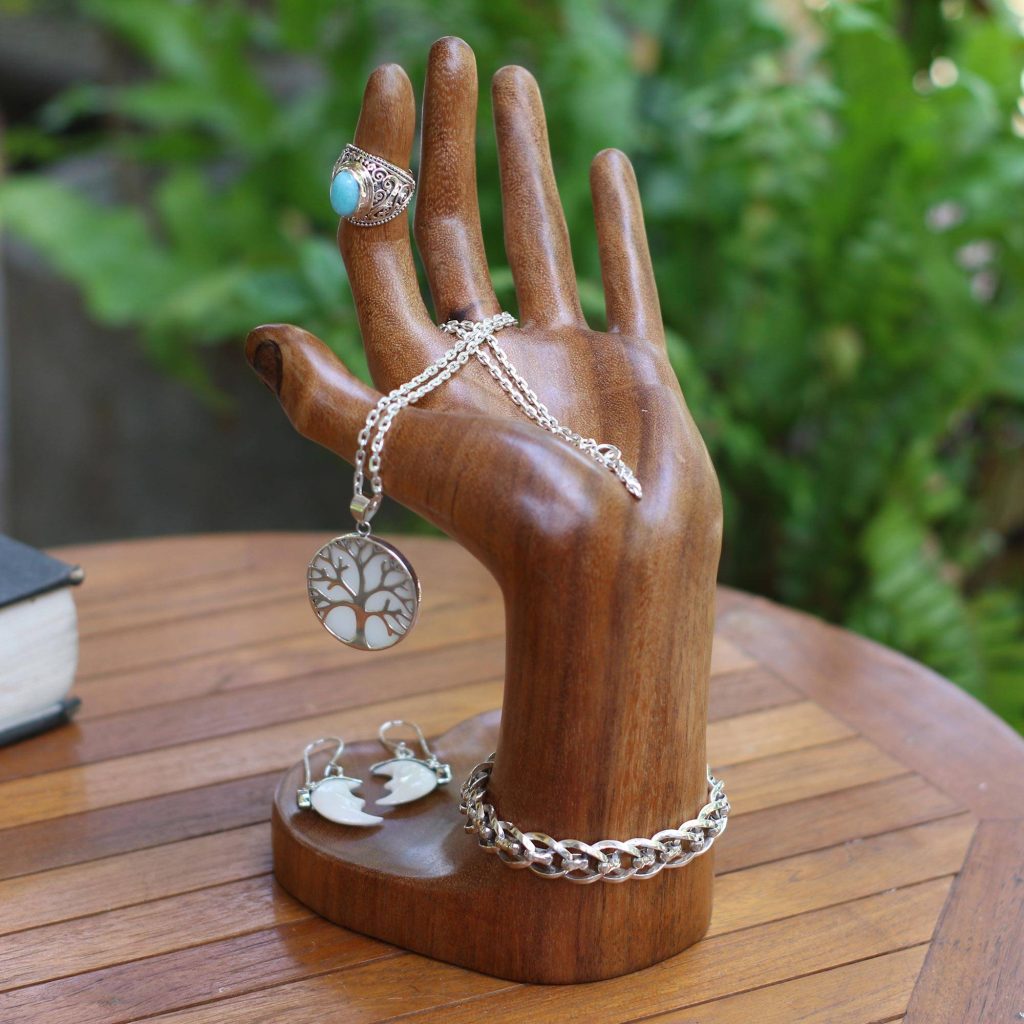 Sculptural, with clean lines and powerful forms, these jewelry stands take the shape of hands reaching upward, trees with branches raised, or framed elegance to hold precious wares.
Jewelry Rolls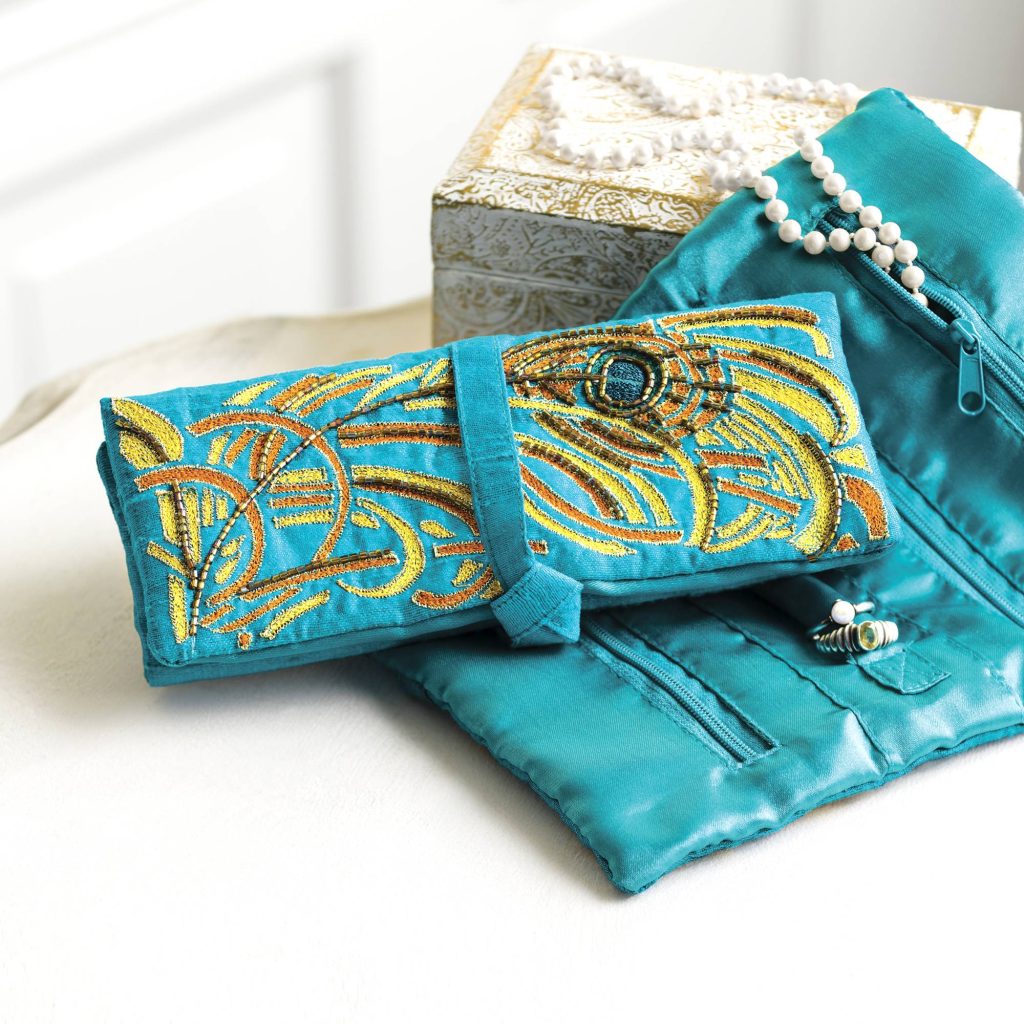 With the softness of silk, the lushness of velvet, and the richness of handsewn applique, these jewelry rolls are a warm embrace for the most precious pieces in your collection.
More Decorative Boxes
Carved wood, elegant soapstone, intricate beadwork are just some of the elements that adorn these decorative boxes, home to trinkets, jewelry, and your most loved keepsakes.
How It's Made
Matters of the heart are a family affair. Watch this incredible husband and wife team create a decoupage jewelry box from start to finish. Raw wood and paper become more than the sum of their parts in the elegance of the finished product.