Just when you promised yourself you'd never let yourself go through the dread of last-minute holiday shopping, here you are.
Christmas is almost here, and you still haven't checked off anything on your list!  Our guess is that you've stressed yourself out with so much procrastinating that you don't even know where to begin with all the shopping…
Don't worry, we've got you covered. Here's a fun list of unique, not-so-basic, and gender-neutral gift ideas from our very own NOVICA Bazaar that can be delivered right to your doorstep (gift-wrapped and everything!) in as few as three days. Yes, three. You're welcome 🙂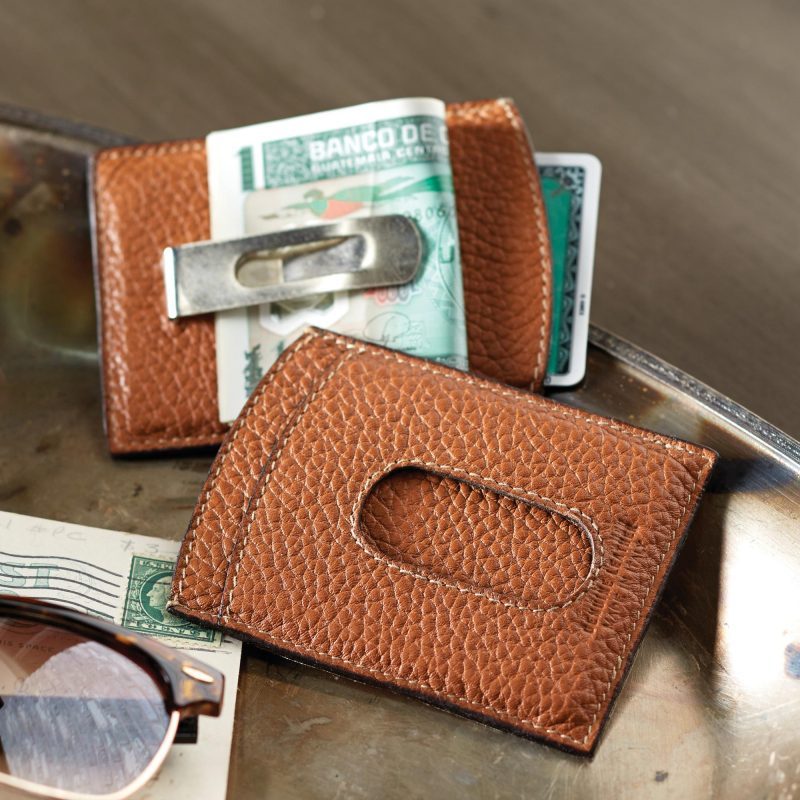 What a great solution for that special someone who's always on the move! We heard it's savvy-traveler protocol to carry your wallet in a front pocket to avoid the chances of it getting stolen, which is what makes this gift so ideal. This compact Italian leather money clip condenses up to 30 bills and five credit cards into one slim leather wallet. The clip is made in a family-run studio in Florence, Italy. Goes perfect with some classic aviators, too!
Who hasn't been bitten by that travel bug? This gorgeous, earth-toned world map is the perfect remedy for that travel itch, and it will certainly inspire that next adventure. (For that extra pop of color, you might want to go for this one!)
Fun fact: Nat Geo's world map is the mother map of all maps. It's the standard by which all other reference maps are measured. The world map is meticulously researched and adheres to National Geographic's convention of making independent, apolitical decisions based on extensive research using multiple authoritative resources. This particular map was drawn in the Winkel Tripel projection, minimizing any distortion. And unlike many other World maps, Greenland is shown the same size as Argentina and not as the size of all of South America. How's that for some real TMI!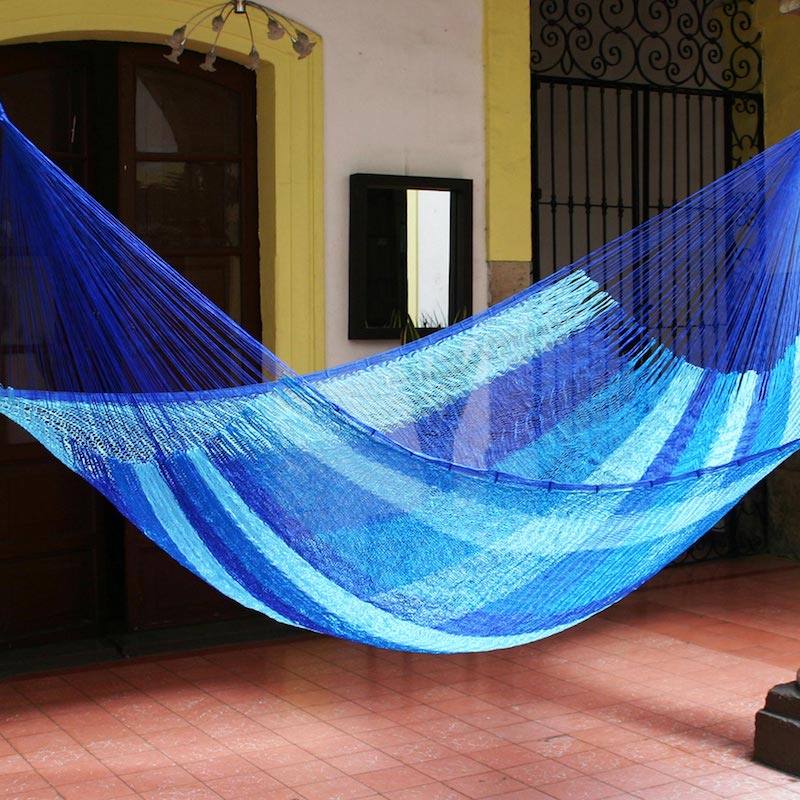 Because everyone deserves some good ol' relaxation time. Skilled Maya Artists of the Yucatan hand-wove this hammock in the rich blue tones of the Caribbean surf. Mayans considered the hammock to be like the loving embrace of a mother, due to the comfortable manner in which the body is held and swung within its cradle. The artists seek to preserve time-honored customs while also offering stylized versions of the original Mayan hammock. For them, the hammock is a work of art. It's incredibly comfortable, easy to maintain, and can be stored just about anywhere. We've got plenty more styles to choose from right here!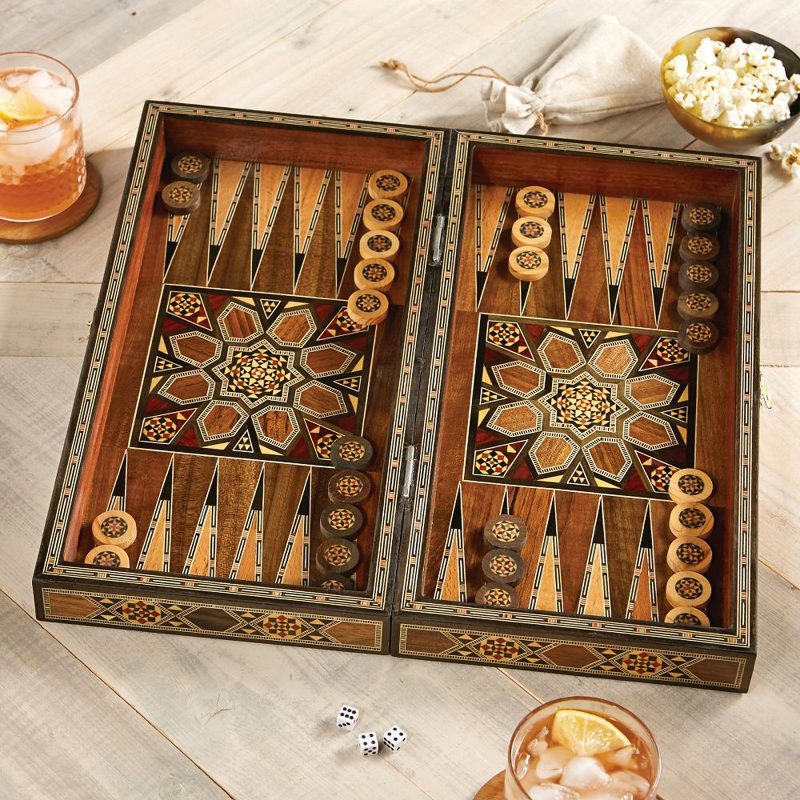 Because everyone loves game night!  Backgammon may be the world's oldest board game. Invented in Mesopotamia, there's evidence of it being played in ancient Egypt, Rome, China, Japan, and England. Over the millennia, it evolved into today's simple but multilayered game of tiles and strategy. Made by a fourth-generation artist in Damascus, Syria, this game board is handcrafted using hundreds of tiny pieces–called tesserae–of inlaid walnut, olive, lemon, apricot, and rosewood. You can also play chess and checkers on the reverse of the folding case, backgammon and checker pieces included! Not into backgammon? Take your pick of all sorts of games right here!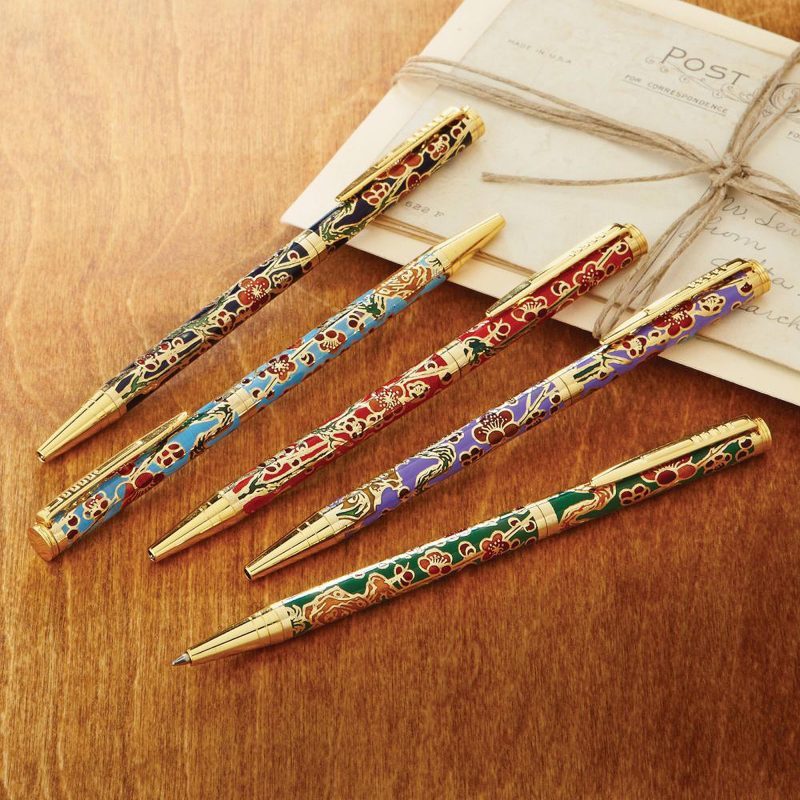 In an age of smartphones with digital cameras and instant connection to social media from almost any corner of the world, it's almost old-fashioned to write a postcard or keep a travel journal. What better way to inspire someone to slow down and reflect than with these handsome cloisonné pens?  In this craft tradition that dates back to the Byzantine era, each pen is handcrafted using a wire outline that is filled with powdered enamel and heated to a porcelain-like finish. Match it with one of our favorite letter sets!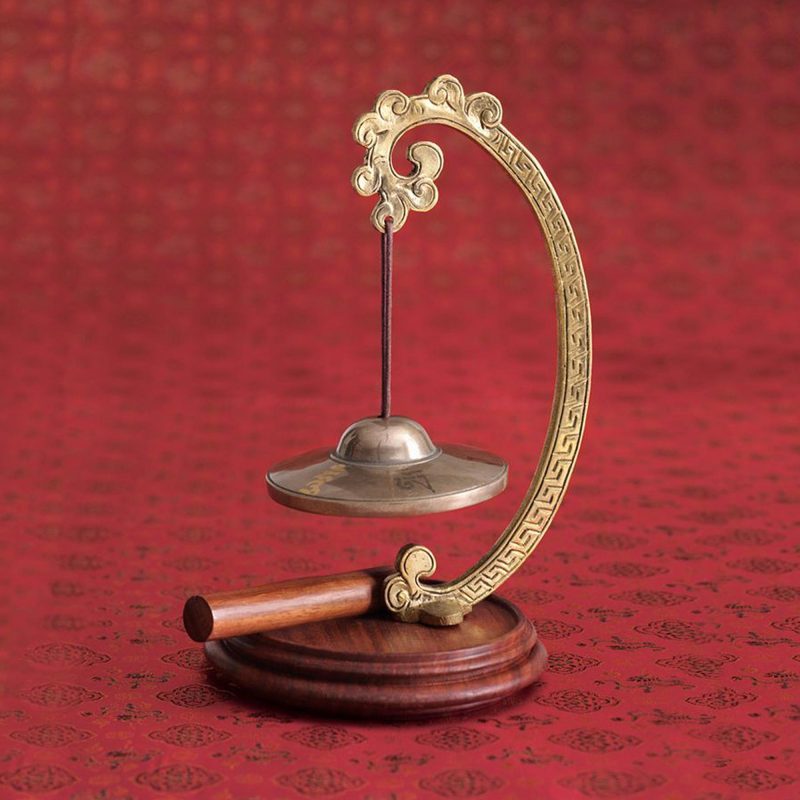 Bring on the blessings with this one-of-a-kind chime! Inscribed with one of the most significant mantras in Buddhism, Om mani padme hum, this handcrafted chime is created by Tibetan refugees residing in northern India. Buddhists believe that saying this mantra, or even viewing it in its written form, invokes the blessings of the Buddha of Compassion. Who wouldn't want that?! Cast from a combination of metals, the hand-tuned chime produces a grounding, clear tone when struck. Also makes for an elegant décor piece in the home. You can view our other instruments right here!
Well, there you have it!
If you ever find yourself in a little bit of a panic mode while shopping, look no further than our NOVICA Bazaar. We make last-minute shopping easy and stress-free, all while keeping the whole experience personal! The specially priced collection of global treasures are guaranteed to ship quickly from the US, so you can count on your gifts arriving just in time for your holiday party!
Every purchase supports NOVICA's mission to spread happiness by celebrating exploration, empowering artists, and preserving global culture.