As a fine art consultant, it is my profession to assist people in the selection and discovery of artwork that they will cherish forever. Since the 1940's (post-WWII,) a more contemporary style of abstract and expressionist themes gained popularity and have dominated the art market. I find myself constantly assisting clients who prefer the abstract aesthetic and I am delighted to assist them in discovering artwork that pleases.
Anabela Costa, "Dawn" 23.5″ h x 35″ w
One's taste in art is completely subjective, therefore there is no right or wrong as far as what you should acquire for your home. I will, however, share with you some tips that will help guide you through the process of finding the perfect abstract artwork for your home.
Determine the Mood
To begin the process, ask yourself, what is the mood or feeling you would like to convey in the room? Are you looking for a piece to create a bold and energizing atmosphere? Or rather, select artwork that resonates with a more subdued, calming ambiance?
Verita, "Unrestricted" 35″ h x 47″ w
Consider Color
Colors can have a huge impact on eliciting emotion. Therefore, the colors you select within artwork can impact the feeling of a space. As a general rule of thumb, the warm hues, (reds, yellows, and oranges,) are associated with happiness and energy, whereas the cool hues, (greens, blues, and purples,) tend to stimulate feelings of tranquility and relaxation.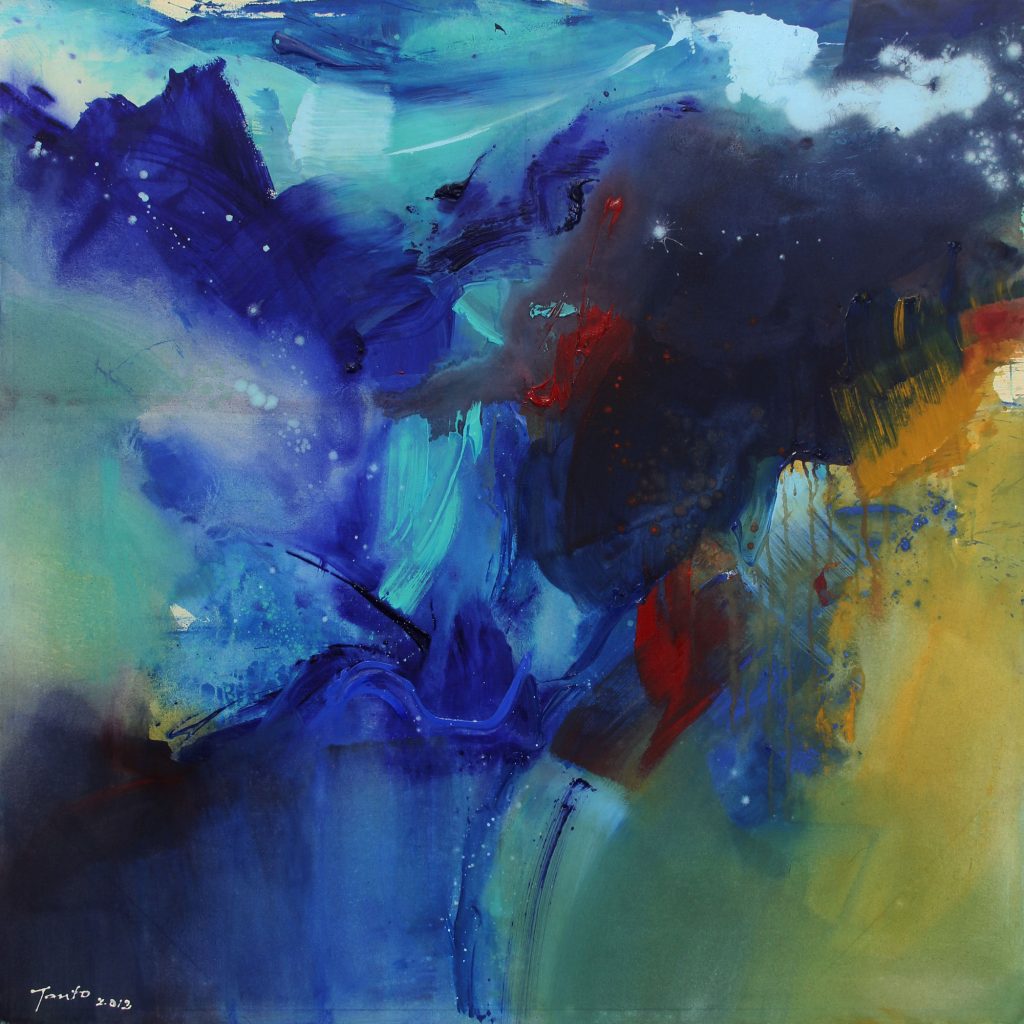 Sutianto, "Joyful" 57″ h x 57″ w
You may wish to choose artwork that embodies colors and themes that accent your existing décor. Often times, this happens naturally as we tend to prefer certain styles and palettes.
Display Opportunities
Abstracts can have an impactful presence when displayed alone or in groupings.  Since abstracts are typically non-representational and focus primarily on color, composition, and design, you have the ability to place several pieces together without the concept of conflicting subject matter.  So feel free to collect a few pieces that speak to you and create an arrangement!
The one rule, however, that I always stress to my clients is….
BUY IT BECAUSE YOU LOVE IT!
This is the single most important truth when it comes to acquiring ANY artwork.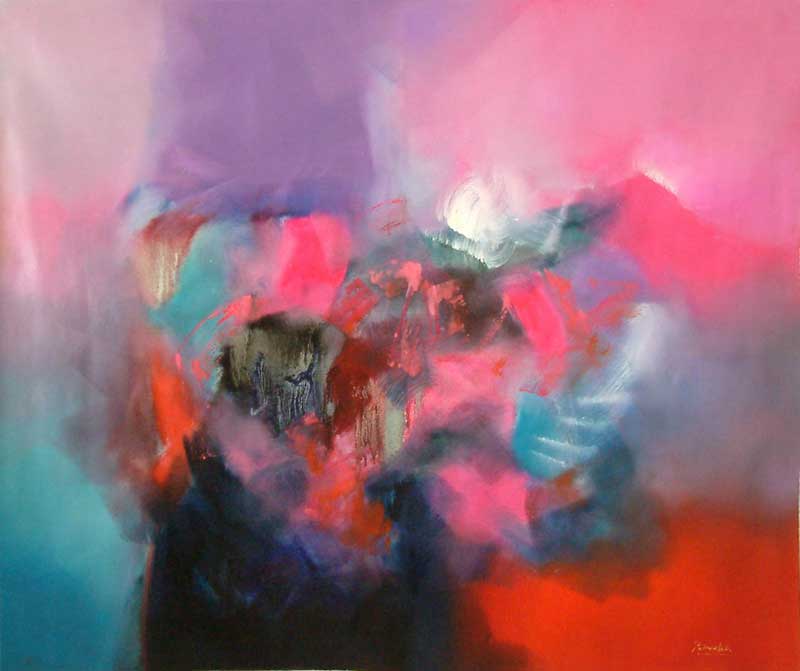 Leonidas Zaveleta, "You Are" 40″ h x 48″ w
You may move homes, your décor may change, but you will never tire of a piece of art that evokes a connection or emotional response. Since abstract art is, at its very core, conceptual, the feelings and emotions associated with a particular piece may very well be unique for every person…but that is part of the fun!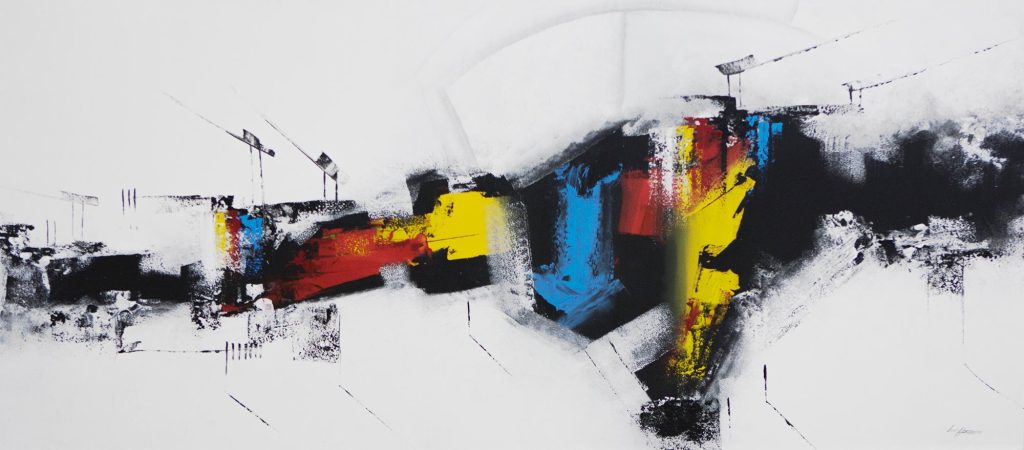 Luiz Antonio Lopes, "Black Birds" 31.5″ h x 71″ w
Further, I have found that viewing abstract art can really bring out the inner child within us all. It is human nature for viewers to use their imagination to create meaning within abstract forms in a way that makes sense to us. This can be a fun exercise in starting a conversation surrounding a work of art.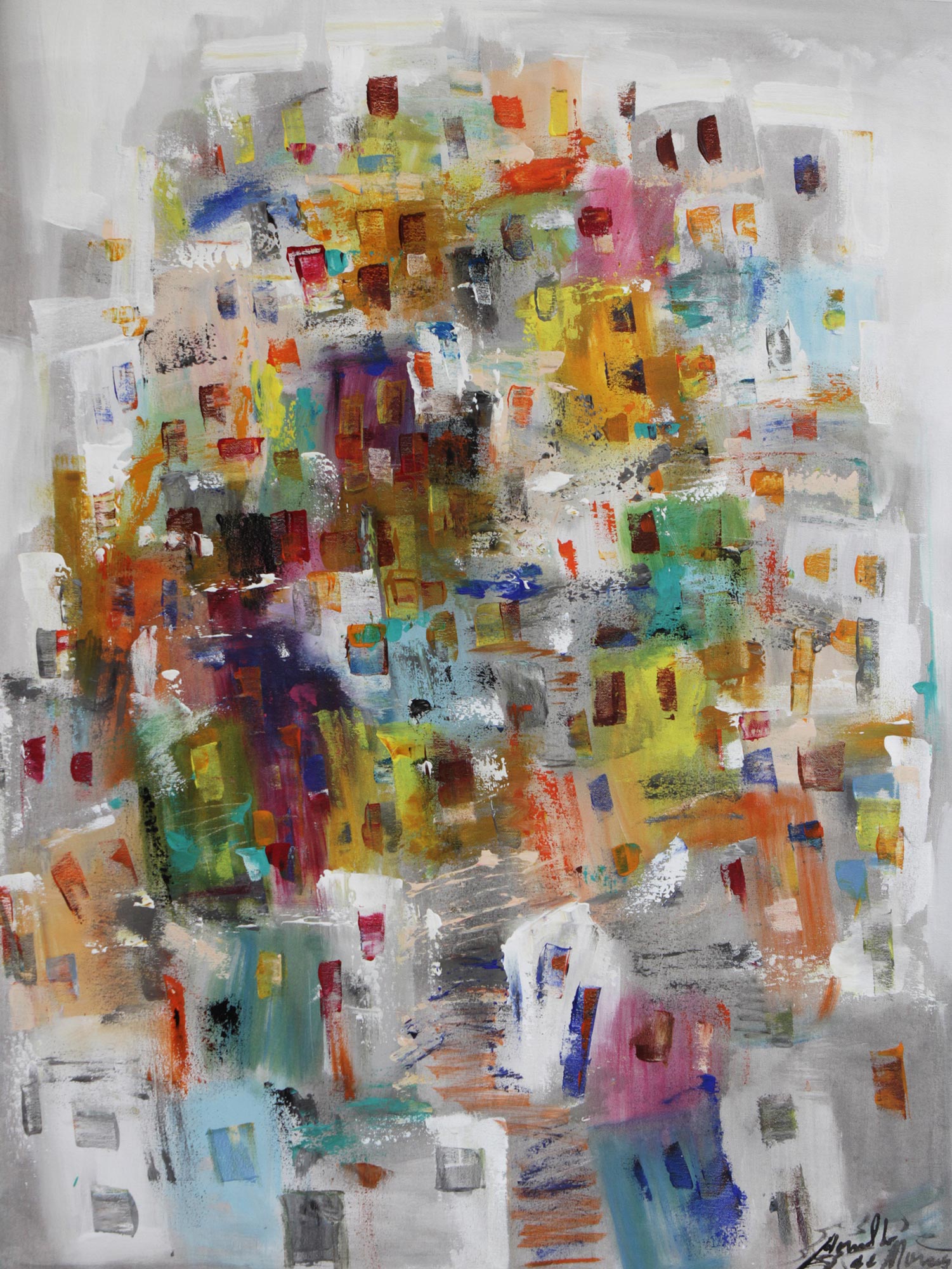 Arnaldo de Moraes, "Shantytown Colors of Happiness" 35″ h x 27″ w
The abstract pieces I collect conjure up (in one way or another) memories, experiences or feelings that I hold fondly to my heart. Seeing a reflection of these sentiments on my walls truly brings a smile to my face each day.
Art is transformative and has the ability to enrich our lives in so many ways. When acquiring artwork from NOVICA, you can feel good about your purchase knowing that you are directly supporting artisans in remote villages across the globe.
Rate this post:
[Total:

1

Average:

5

]