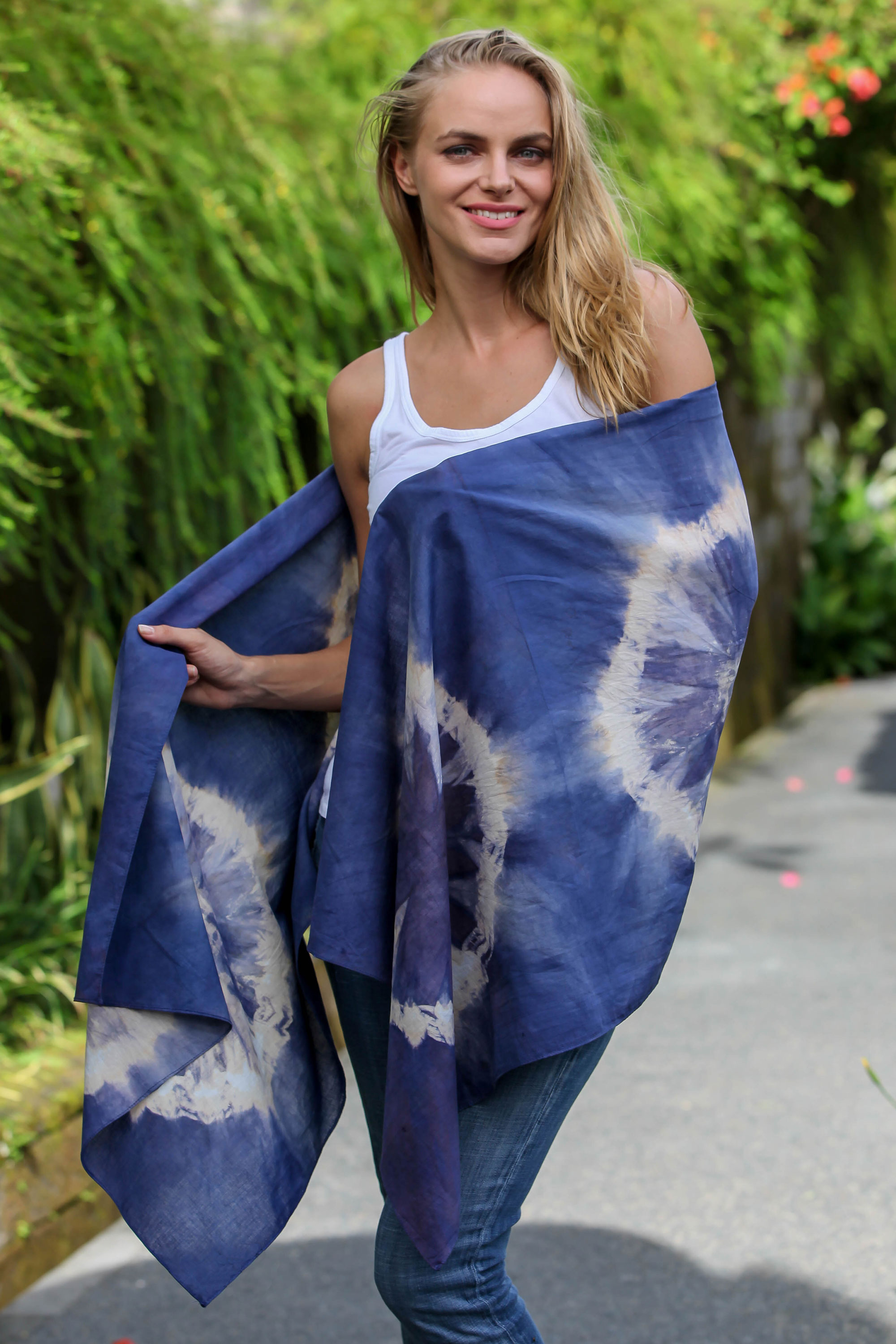 The warmer weather is finally among us! Perhaps the best way to celebrate these seasonal changes is to ditch your cold weather garb for fresh summer styles. When it comes to dressing for the warm weather, our first instinct is "less is more." Therefore, we bring out the tank tops, shorts, and dresses to stay cool and embrace the sun.
When I first moved to Florida, I was disappointed that I wouldn't have as many opportunities to wear my favorite clothing and accessories reserved for the cooler weather. One thing I was sad to tuck away was my collection of scarves and shawls. To my surprise, it turns out that living in a warmer climate has actually provided me with more opportunities to wear many of the scarves and shawls that I love!
Follow this guide to find new scarves and shawls and learn ways to wear them this summer!
*Material is Key*
First things first: you want to make sure you pay attention to the material. Avoid any fabric that is thick or heavy. Stick to something more lightweight, and breathable such as cotton, or silk.
"Dress up" Your Outfit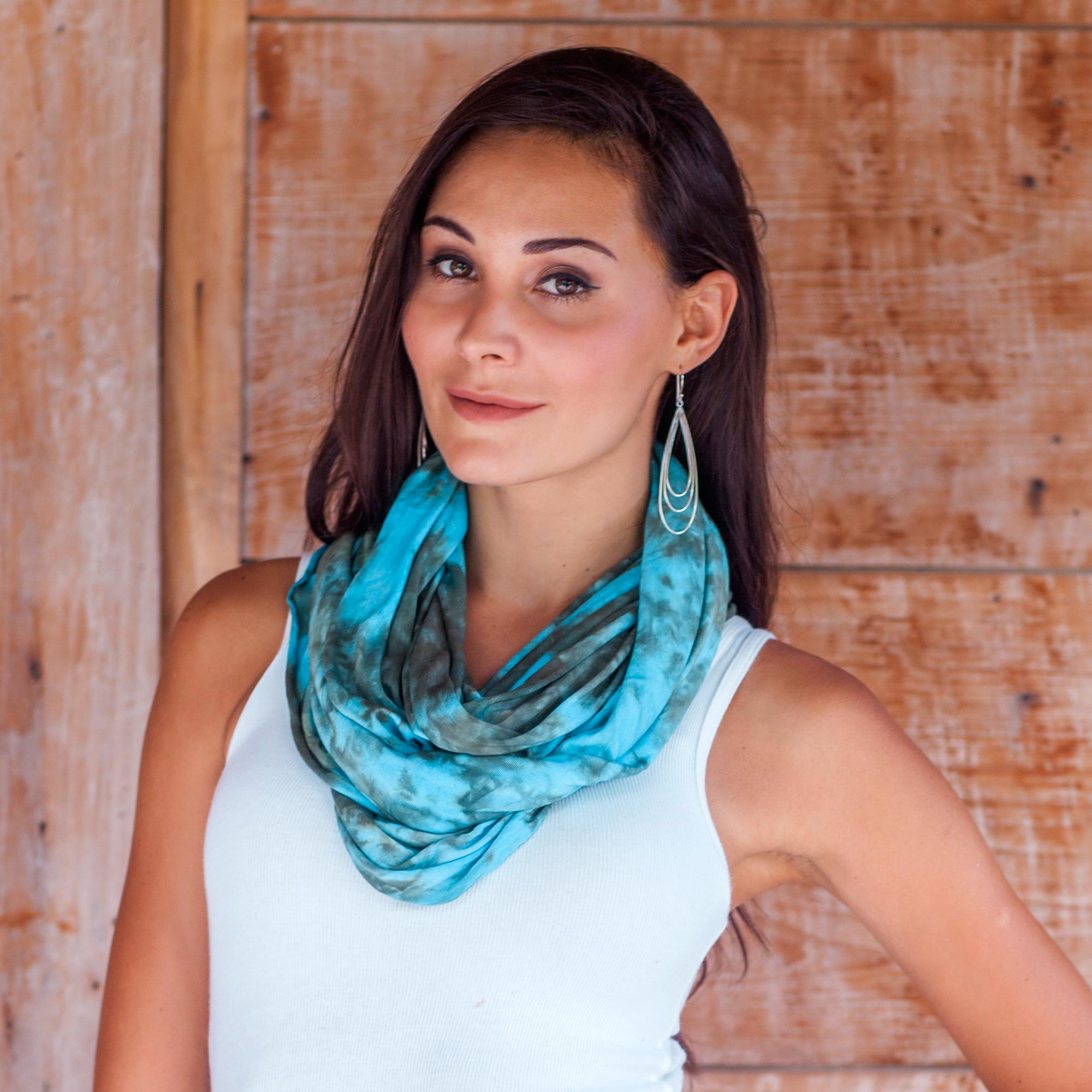 Scarves can function practically, or merely aesthetically to enhance your image. I love using brightly colored or patterned scarves to dress up a t-shirt and jeans combo. They can be tied or worn several different ways for a fresh and fun look every time!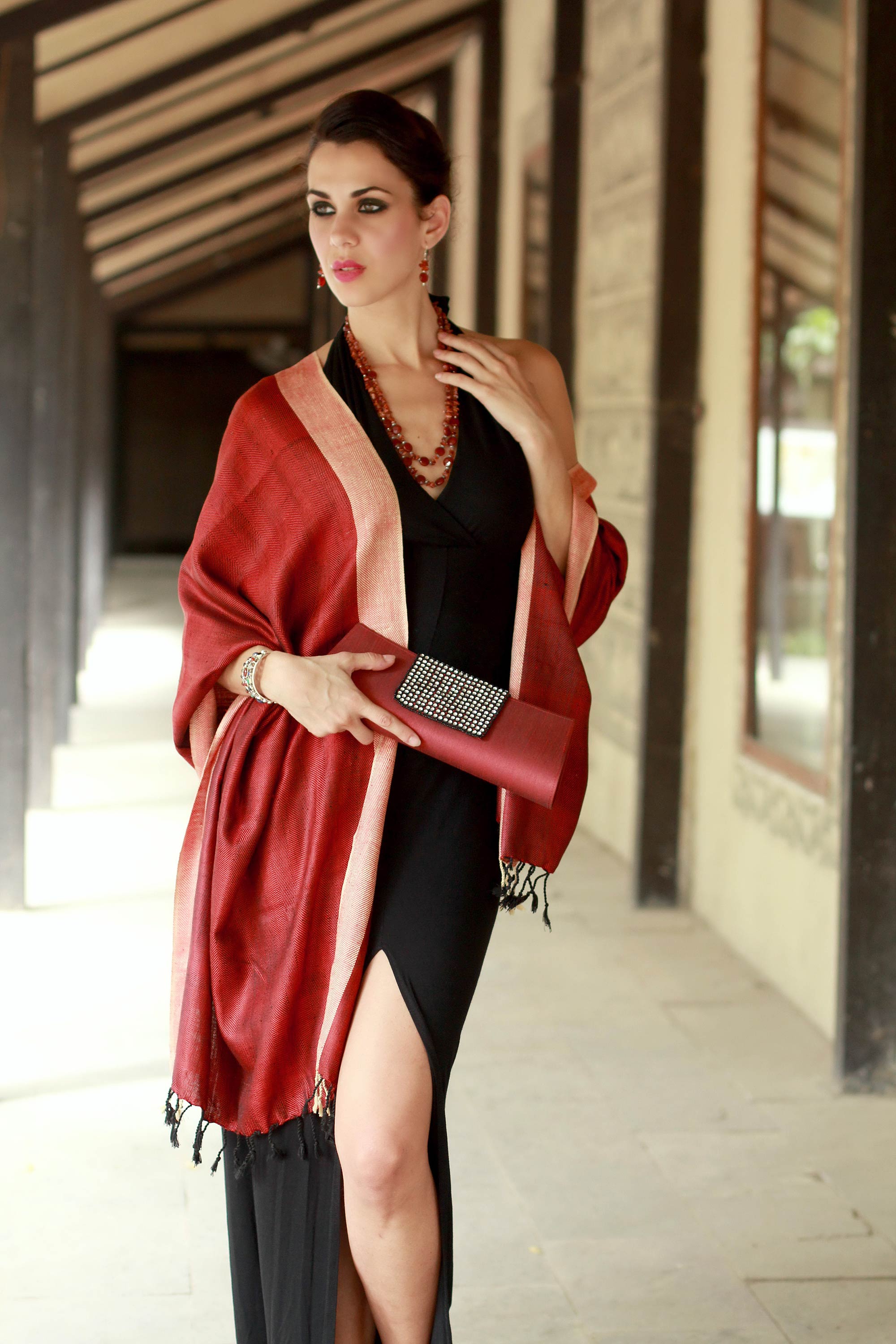 During the warmer months, scarves and shawls can also provide a fantastic alternative to wearing a cardigan over your dress. NOVICA offers a multitude of options that are light and flowy and will add glamour and sophistication to your look.
Sun Protection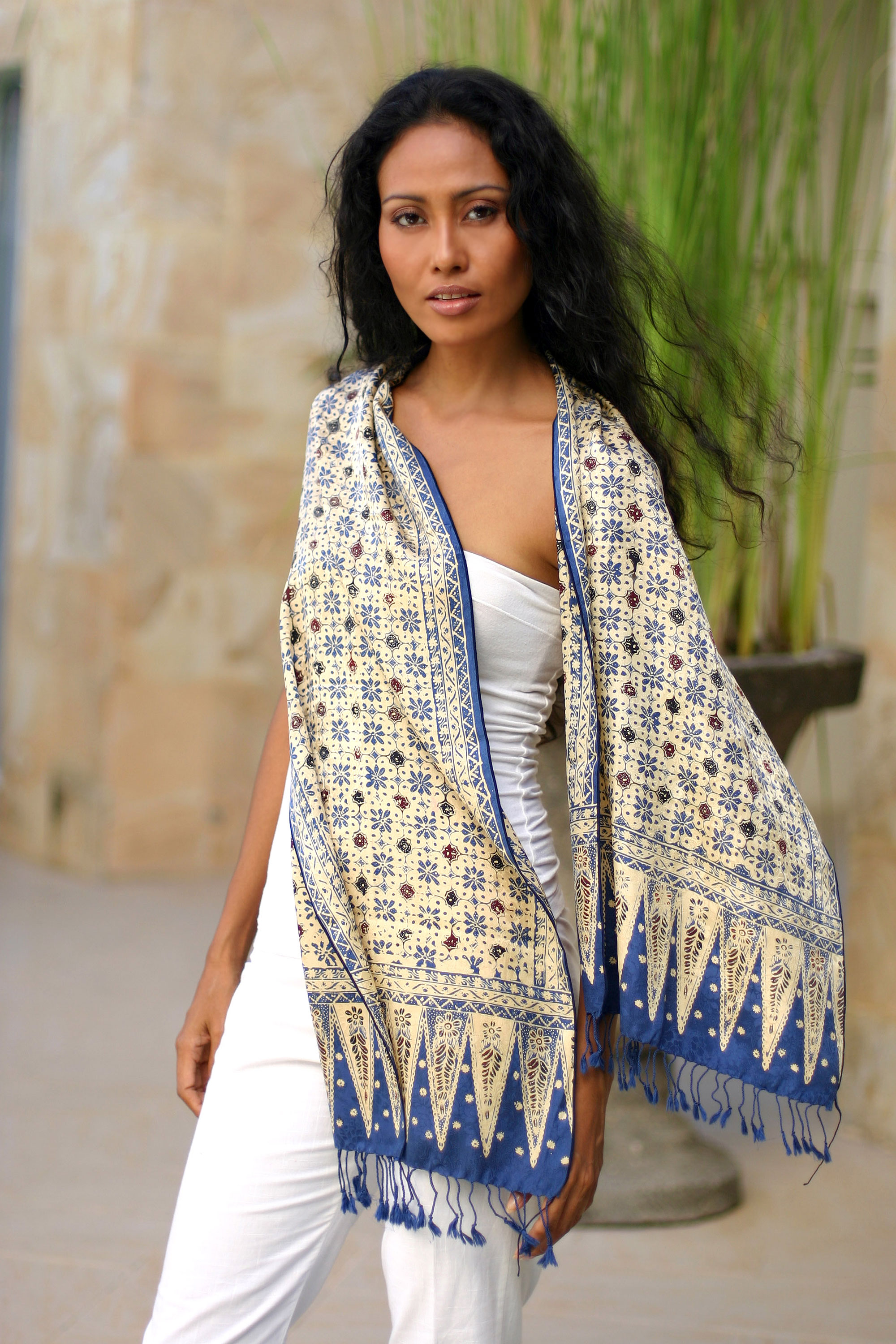 Shoulder Coverage
Though I live in Florida, I am fair skinned and very sensitive to the sun. My chest and shoulders are ALWAYS the first to burn. I have learned to embrace scarves and shawls as my summer companion to protect my skin from harmful rays.  Drape over your favorite sundress or sleeveless top for an elegant and practical look.
Headscarf
Another great warm weather variation is to wear the scarf on your head. A silk headscarf looks very chic and can be worn a number of ways. Additionally, I love tying them around my favorite sun hat. Switching out the scarves will give you a fresh look every time. I always get so many compliments!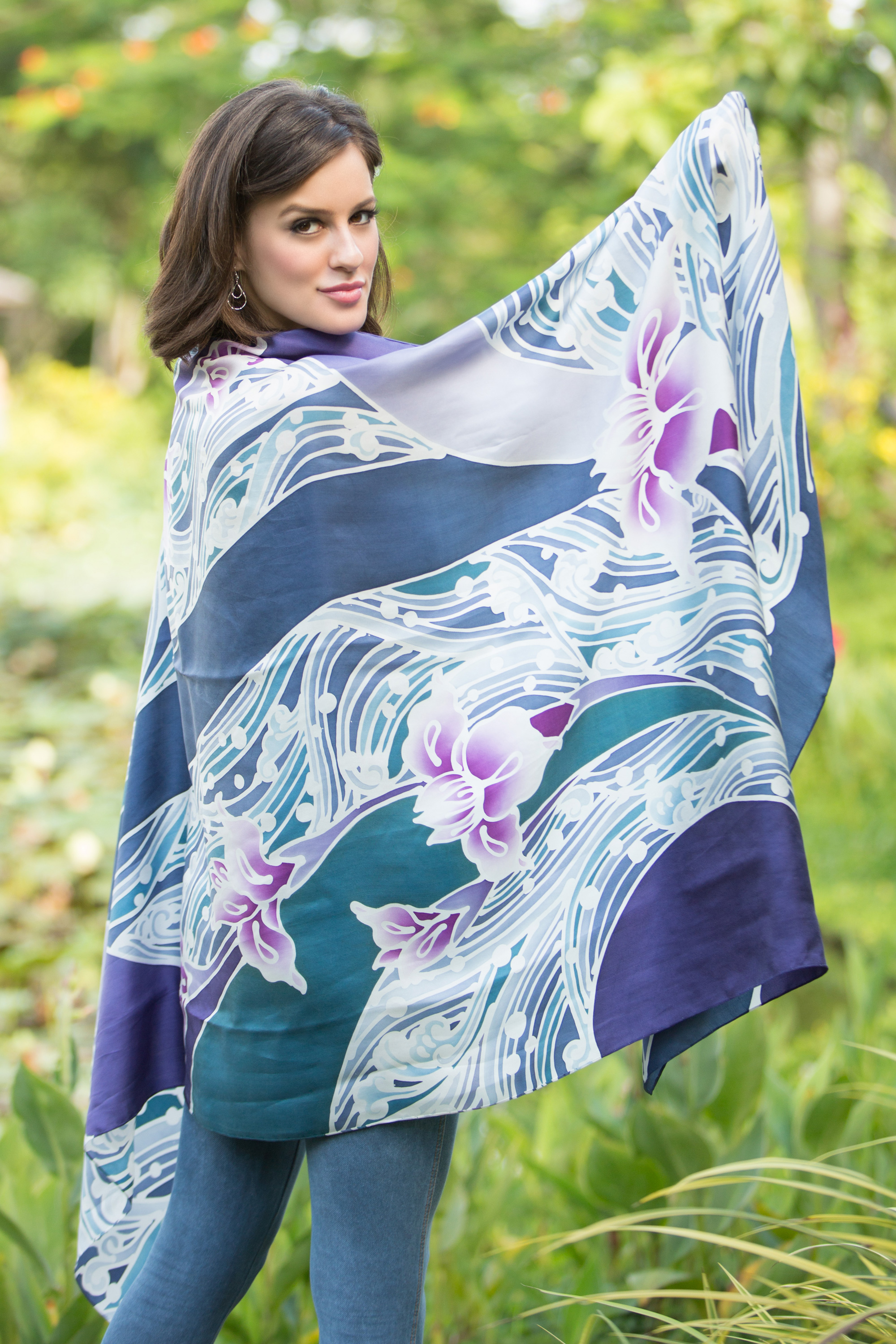 Beach Coverup
Large scarves and shawls make THE BEST beach cover-ups. They provide breathable coverage and an overall elegance. Wrap around your body and wear as a sarong at the waist or tie above your chest as a dress. Scarves and shawls are so versatile in that they can be tied numerous ways. I promise they will become your favorite beach accessory!
The right scarves and shawls can transform your summer wardrobe. NOVICA offers so many wonderful styles and colors for you to choose from. Not only will you be a fashion icon among your peers, but you will have a wonderful story to share about the artisans you are benefiting. If you need an excuse to shop, when you shop at NOVICA you are making a difference!