When considering essential glassware for your home bar, it's easy to obsess over having the proper glass for every single occasion. After all, different drinks require different types of glassware to be served. If this is the first time you're building your very own home bar, you definitely want to start with the basics. These are sure to be handy for the next party you host. Read on to learn more!
Shot
Shots, shots, shots! Shot glasses can be funky, artistic, or simple – it's all up to you! Use them to measure liquids for cocktail recipes, or have them function as cordial glasses for sipping your favorite sweet (and high-proof) liqueur.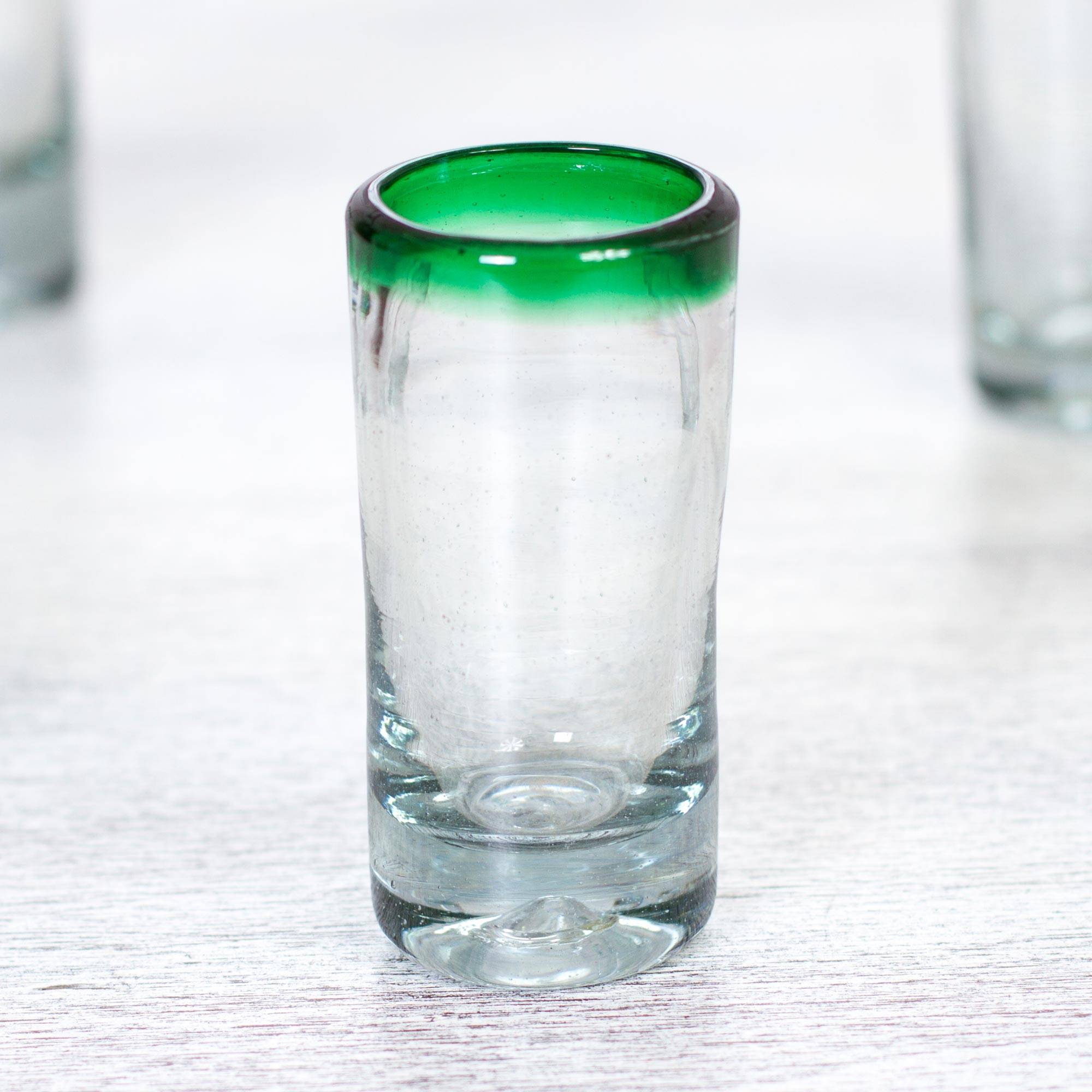 Mimosa, anyone? Flutes are mainly used for champagne and other sparkling wines, and are perfect for brunch-time entertaining! This glass is shaped in a way to make the bubbles last as long as possible, giving you a refreshing sip each time. Most flute glasses have a bead etched on the bottom to help centralize the bubble's nucleation, with a smaller opening to minimize its exposure to air. 

Coupe or Margarita Glass
Before the tall champagne flute, it was all about the coupe. Shallow and wide, this glass has a shape and style all its own. Its classic look will make you feel like you're at a local speakeasy in New York. The style is perfect for your next Roaring Twenties-themed party.  You may know them better as margarita glasses!

Pitcher
The pitcher is a must-have for your next family get together. Perfect for holding your signature sangria, this sturdy piece of glassware will help your guests have fun all night long. When it comes to purchasing your next pitcher, make sure to look out for a solid handle. It's bound to get passed around, so make sure that handle is comfortable! 
The pitcher shown below even has an ice chamber for keeping your drinks cool without being watered down.

Goblet
Way more extravagant in shape, the wine goblet is ideal for the wine connoisseur, not to mention the ultimate beer drinker. They come in a variety of shapes and sizes and are perfect for holding the heavier, maltier beers. Most goblets have a long, thick stem with a wider opening to help you analyze both the wine or beer's flavor and aroma. You're less likely to spill your drink with this one, so go ahead and give it a swirl! 

Martini
There's no denying the elegance of the iconic martini glass. The fancy silhouette does more than sit pretty — the shape also opens up your drink's aroma. The martini glass is best for mixed cocktails served straight up or sans ice.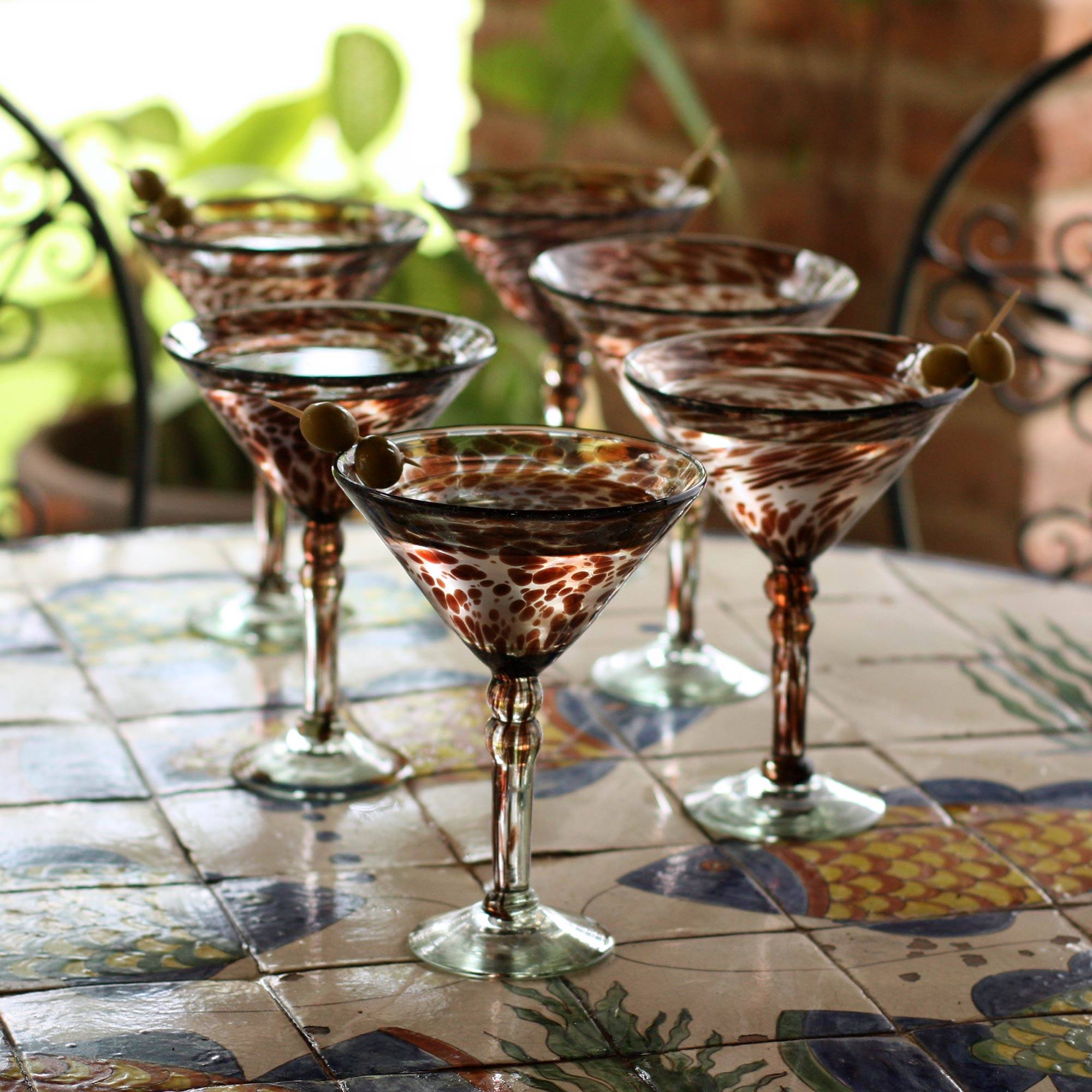 Tumbler or Rock 
Also known as the old-fashioned glass, the rock glass is a shorter version of the tumbler and is the style that's sure to get the most use. Both tumblers and rock glasses are great for cocktails served on the rocks, or spirits served neat. The thick bottom also helps to prevent your drink from spilling. Tumblers double in the kitchen for everyday use with non-alcoholic beverages.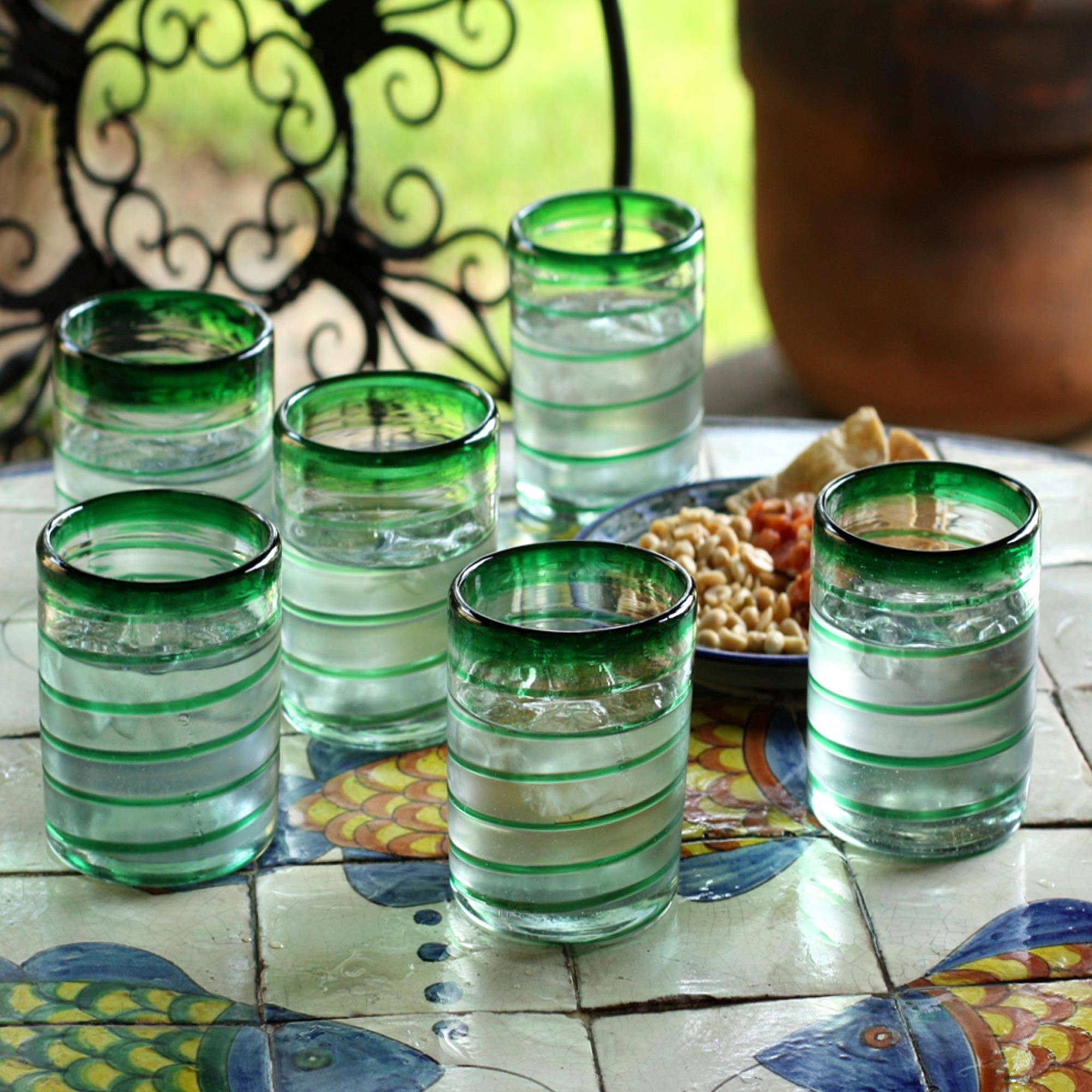 There you have it! You can count on NOVICA to provide you with an eclectic assortment of styles hand-blown by artisans from all over the world, making your home bar one to remember. 
Every purchase supports NOVICA's mission to spread happiness by celebrating exploration, empowering artists, and preserving global culture.
Rate this post:
[Total:

0

Average:

0

]