The national gem of Egypt, it's said that this stone was one of Pharaoh Tutankhamen's most treasured items. His servants would be sent out to hunt for the gems in the evening, as they were believed to glow in the moonlight. Some believe it to be the stone of spirit and expression and have used it to drive evil and anger away. We love how this stone is thought to contain positive energy that helps others overcome traumatic emotional situations, not to mention the comfort it provides for all those nearby.
Peridot is found in lava rocks and some meteorites, and it's easily identifiable because of its vibrant green tone. It's actually one of the very few gemstones that form in shades of just one color, from lime to olive green, making this stone a wonderful statement piece for the season and the ultimate gift for your loved one. It also happens to be the birthstone for August. Below are just some of our favorites: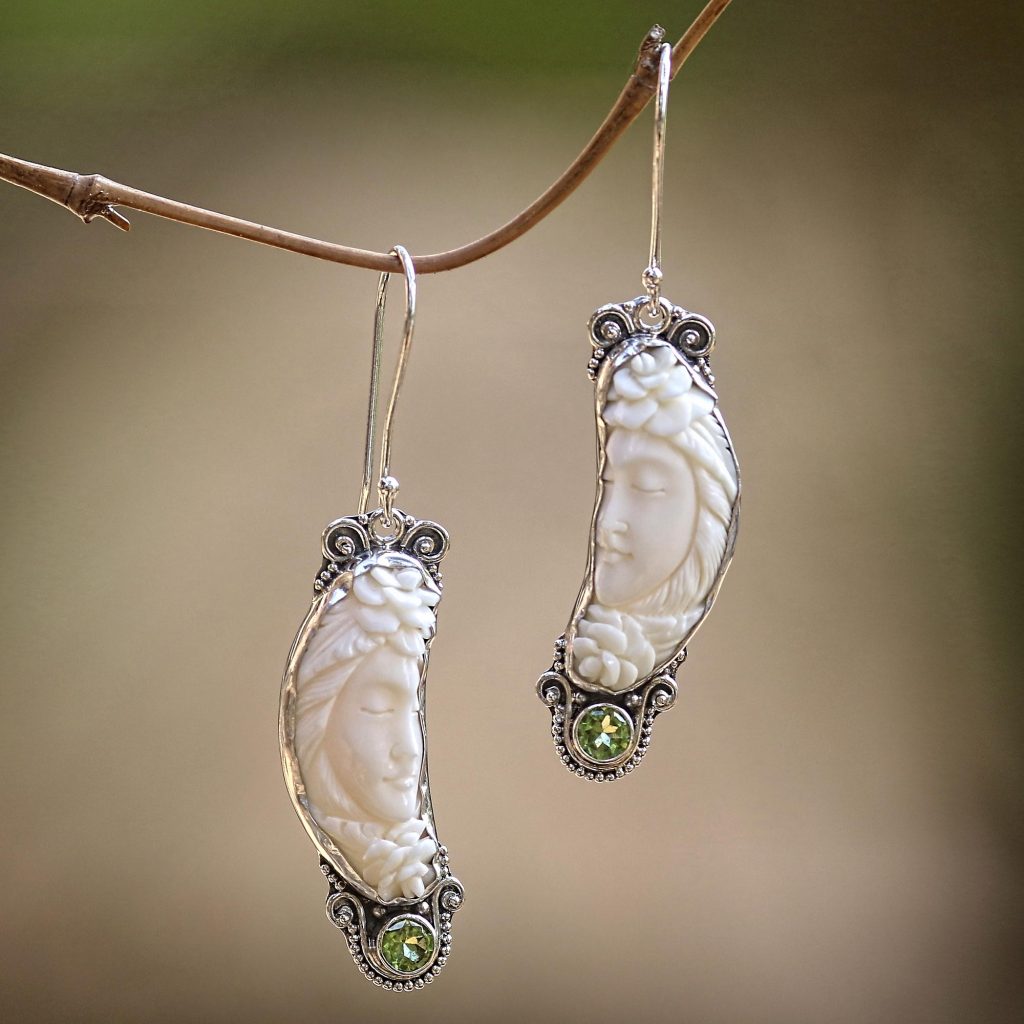 Unique, carved faces AND the sparkle of peridot bejeweled on the bottom? Obsessed. Roses frame the face of a slumbering woman, her serene features hand-carved from bone. Framed in silver, the ornate earrings feature the sparkle of cool green peridot. Buana creates exquisite jewelry for the modern romantic.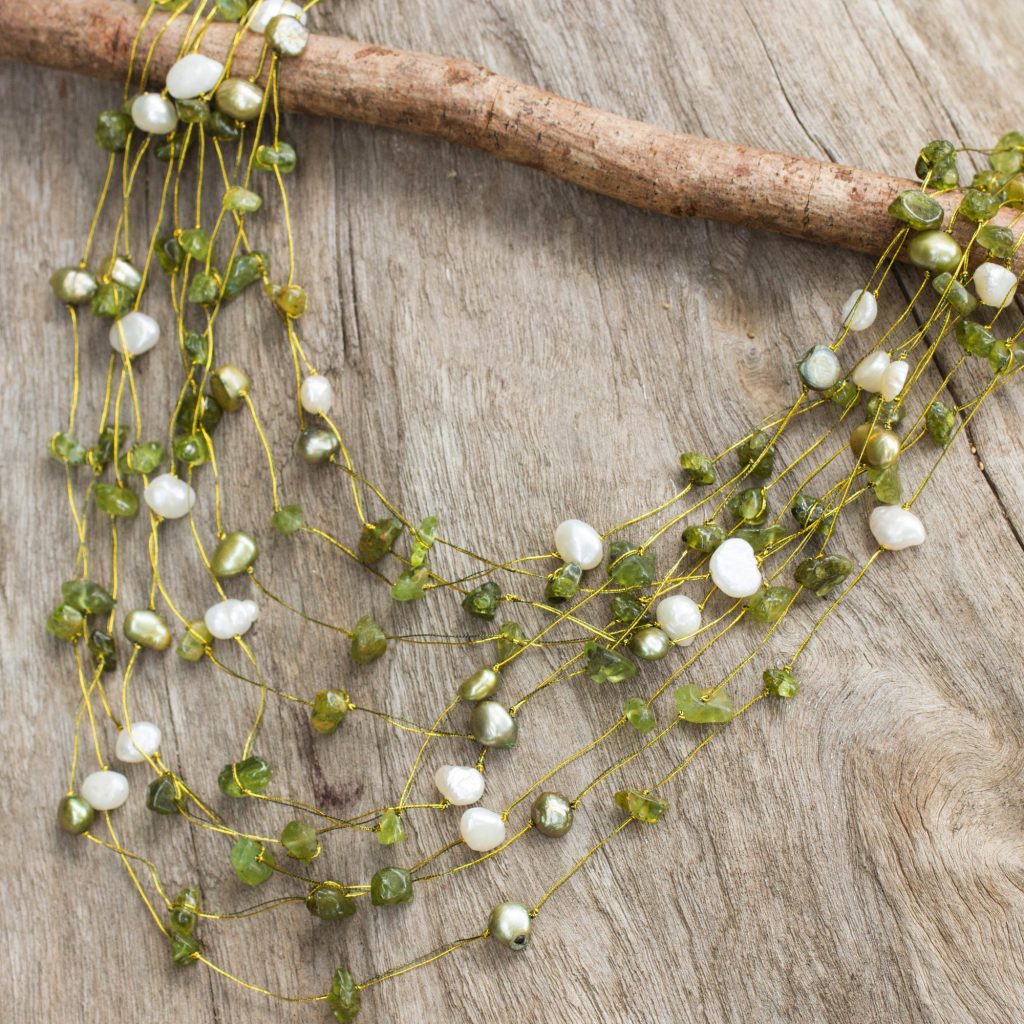 For a more bohemian vibe, check out the peridot and pearls that mingle in an opulent design by Nareerat. The concept takes shape in a handcrafted necklace as she knots each gemstone on strands of silk.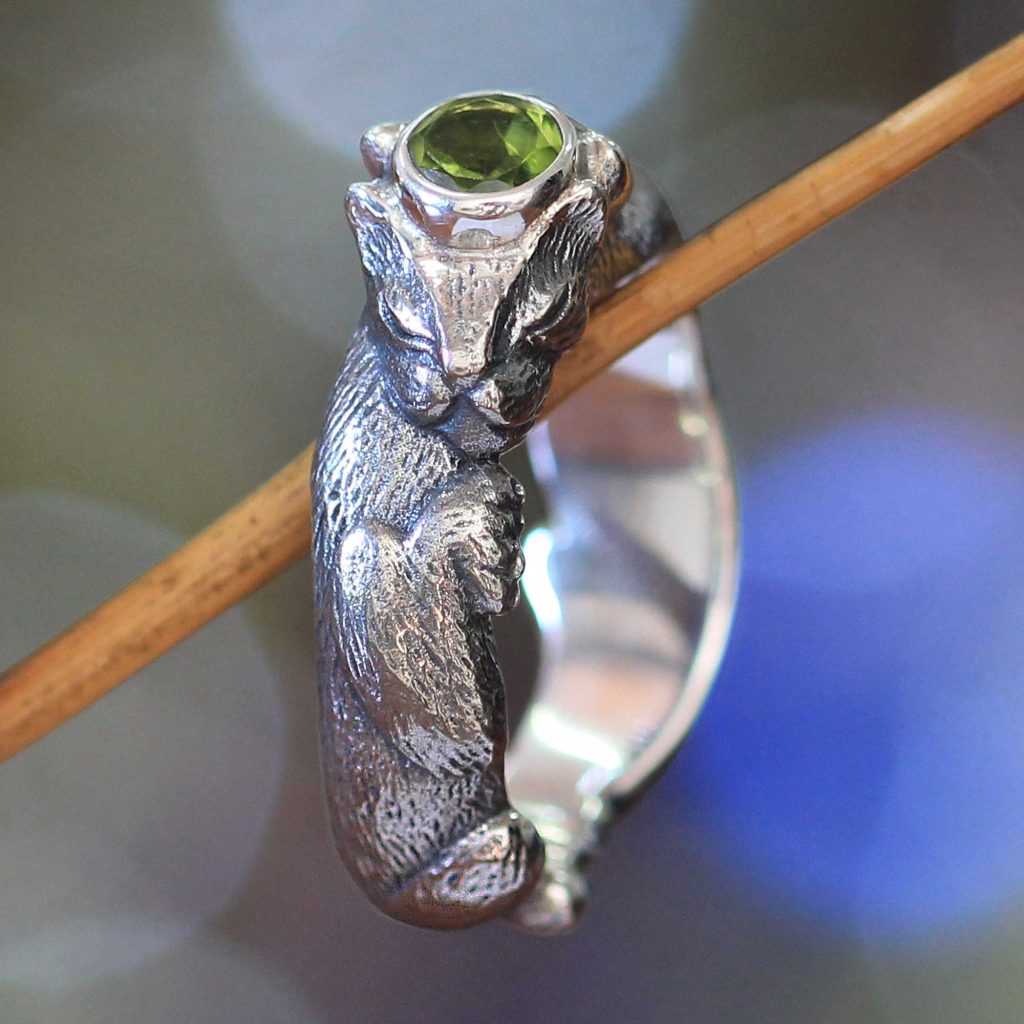 Lost in dreams, two languid cats surround the wearer with feline mystique. Nyoman Rena portrays the sleeping kitties in a sterling silver ring set for men with faceted peridot.

Make a statement with peridot earrings that are inspired by the impressive staircases on the Teotihuacan pyramids, Guillermo Arregui designs these spectacular earrings. Crafted by hand to resemble suns, the sterling silver earrings glow with the incomparable green beauty of peridot.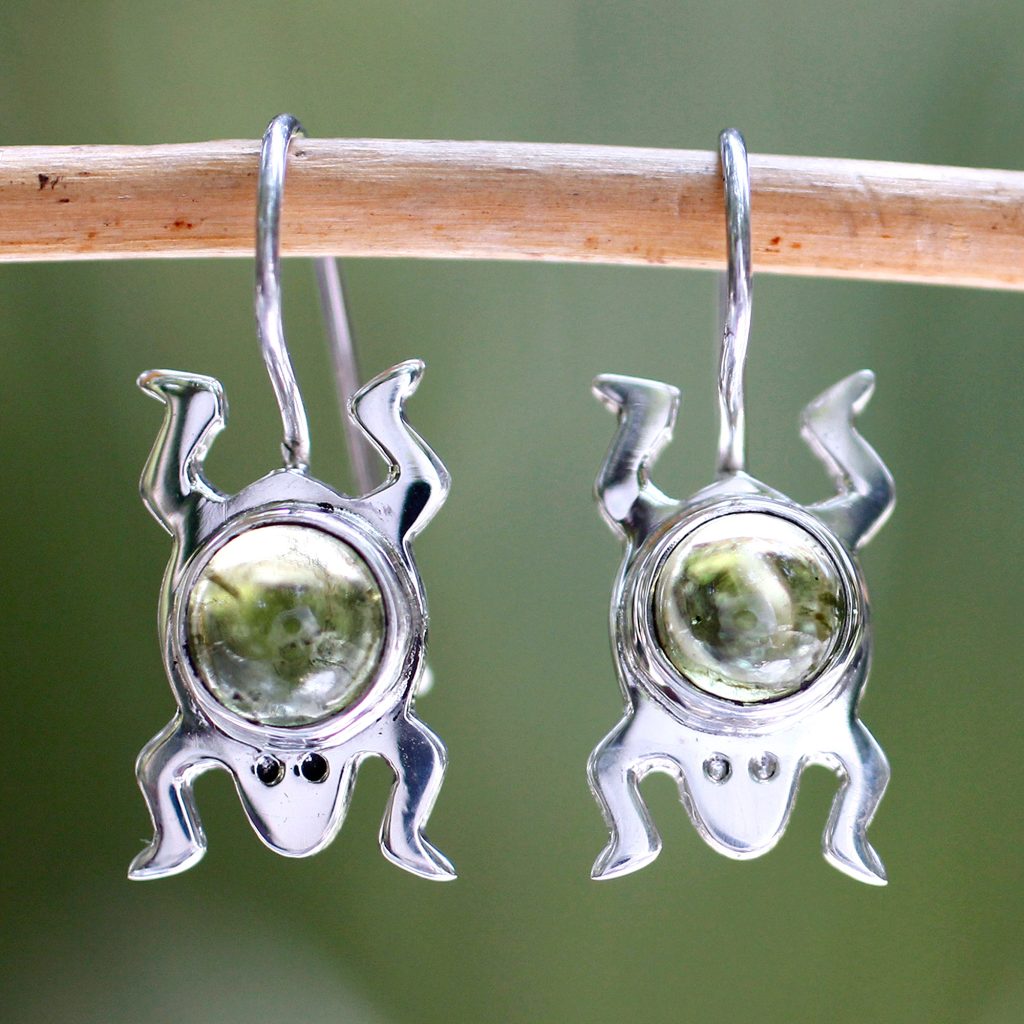 For a fun look, throw on some cute, green peridot centers earrings of sterling silver. By Guillermo Arregui, these whimsical earrings depict lucky frogs.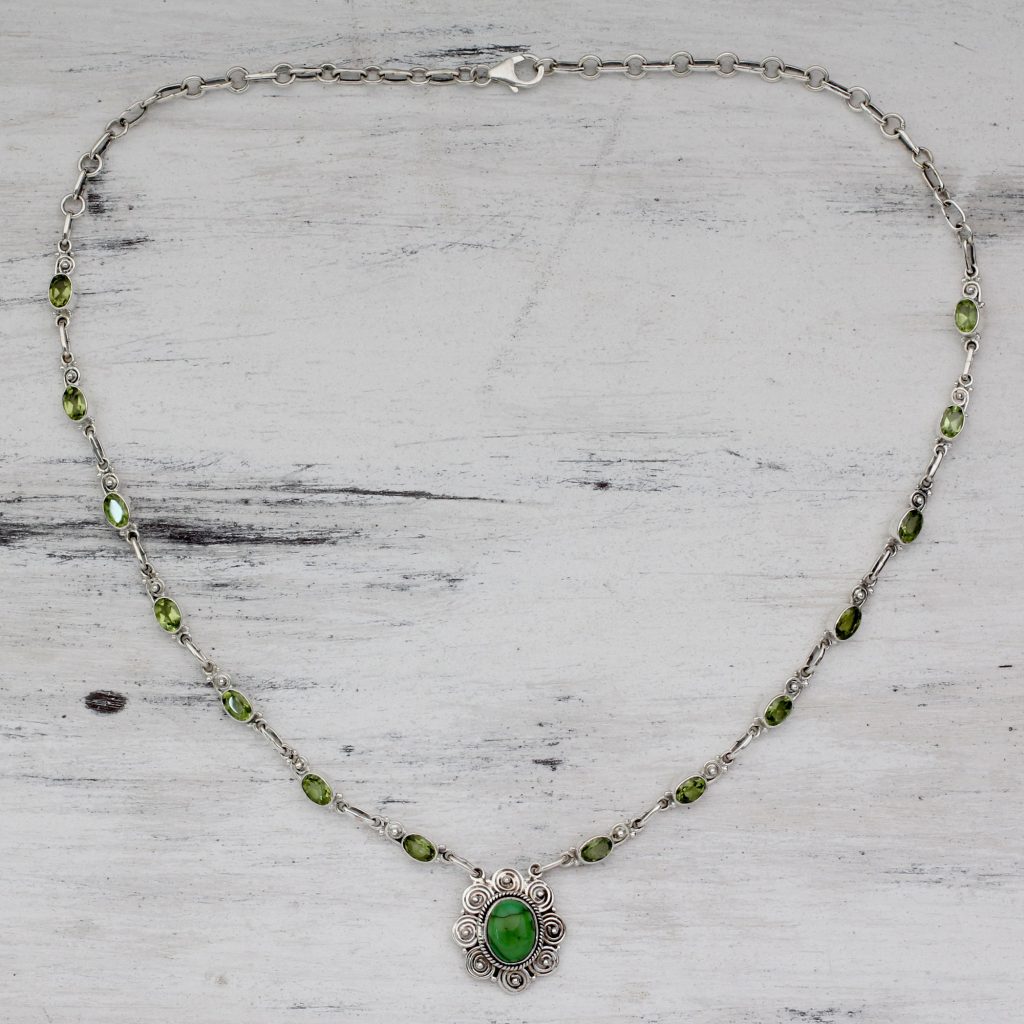 Have a classic black dress with no necklace to match? This one is sure to have some heads turn. Sterling silver petals surround an oval gemstone to center this dazzling necklace. From Neeru Goel in India, it showcases peridot gems totaling 14 karats on the chain. Richly hued turquoise complements with its deep green tonalities with flecks of gold.
Its obvious peridot is a gemstone of admirable beauty and versatility, but what's also wonderful is that your peridot purchase directly supports artisans in remote areas of the world to improve their lives in a way not possible for them locally.  That's something to feel good about.