The longest chess game ever recorded was back in 1989 at the Belgrade Marathon in Belgrade, Serbia. Opponents Ivan Nicolic and Goran Arsovic battled it out for a brutal 20 hours and 15 minutes. The most grueling part about this game was that it took a total of 269 moves to reach a mind-blowing draw. Can you believe it?!
This age-old game is easy to learn, but difficult to master. Its immensely popular and has reached just about every part of the world. Though some still argue about its origins, the game itself has been in existence for thousands of years.  
Because the game can be compared to a large puzzle, a child as young as five years old can pick up the concepts easily. Chess boosts your critical thinking skills – problem-solving, abstract reasoning, patience, sportsmanship, creative thinking, pattern recognition, strategic thinking, the ability to remain calm under pressure – you name it! It's no wonder you'll find chess clubs in schools nationwide. The game gives students the opportunity to exercise their competitive spirit. Studies also show that keeping your mind active can help prevent the development of dementia and Alzheimer's Disease, which is why this game is perfect for and popular among seniors! You're bound to see a group of grandfathers getting together and playing the game right in your neighborhood, most likely at your local park.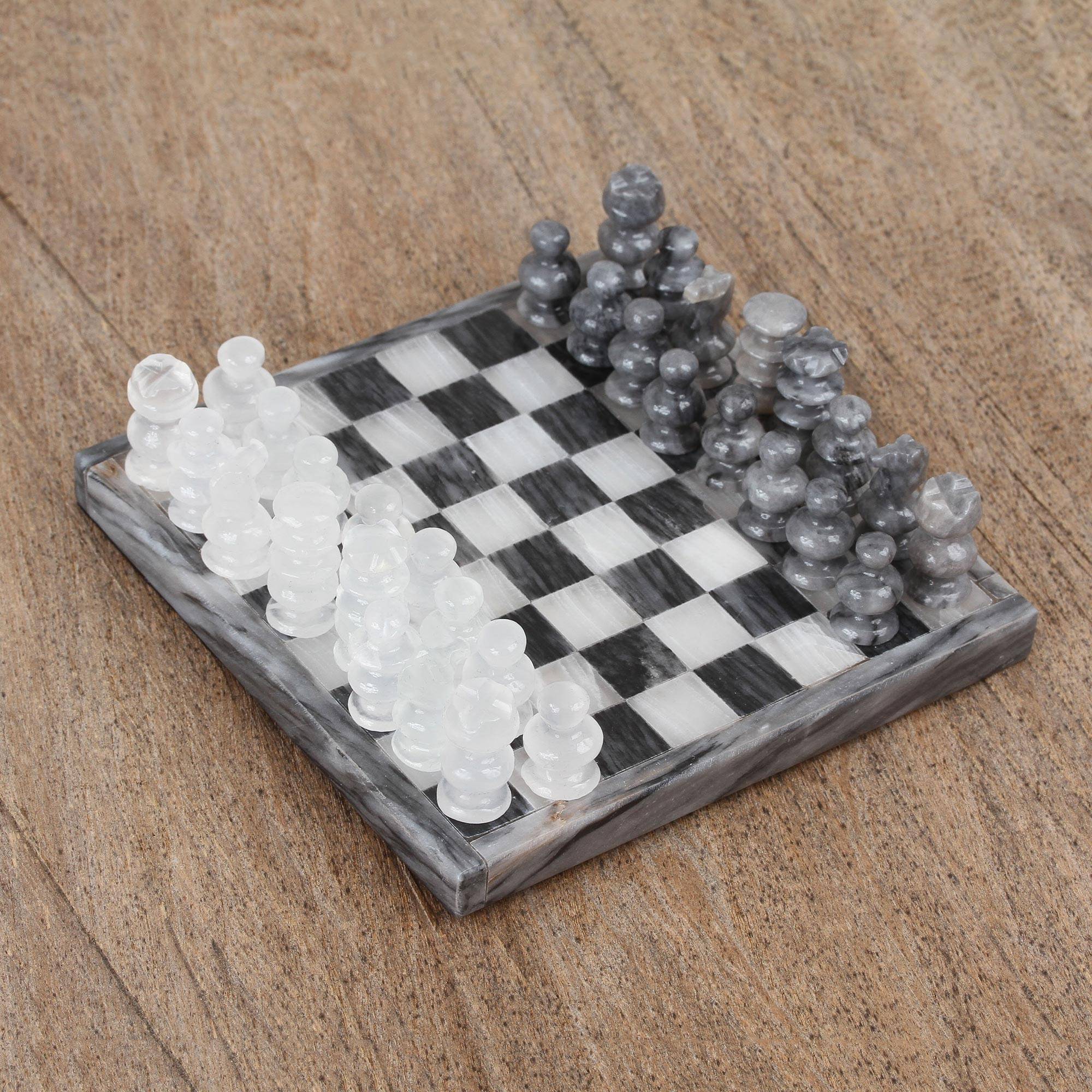 This is a game that definitely brings people from all ages of life together. So if you see an old man sitting across from a boy six decades his junior, chances are they're playing a classic game of chess.
The game involves pure skill, and practice definitely makes perfect. There's no trying your luck with this one! Unlike card games, chess is a game of "perfect information" since nothing is hidden from your opponent and everything is out on the table. 
If you're new to this classic game, have no fear. All that's needed is logical thought and the simple willingness to learn. You're also going to need a chessboard with pieces! Lucky for you, NOVICA carries beautifully-crafted chess sets that will make you treasure the game even more, all while spreading happiness! With every NOVICA purchase, you are helping artisans from around the world share their amazing work. Have fun playing, King!
Rate this post:
[Total:

0

Average:

0

]