In honor of Black History Month this February, we're showcasing artisans who infuse their work and their lives with passion and a love of tradition. We turn to West African carver, Nana Frimpong, to discover how the past, present, and future are all vibrantly alive in the incredible pieces he creates.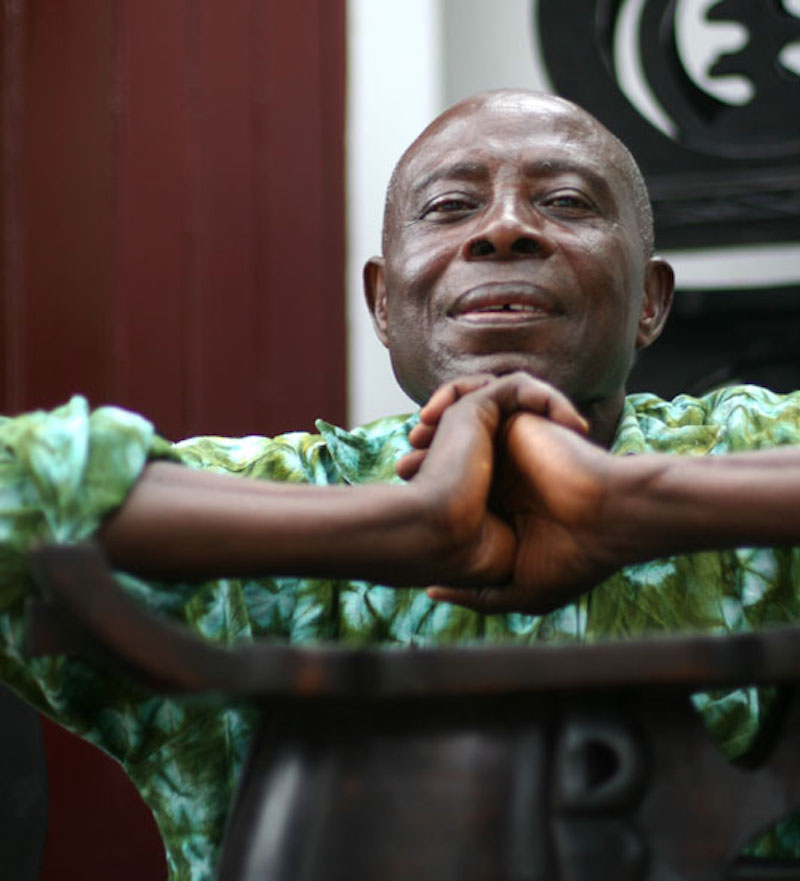 Look Back to Step Forward
Nana Frimpong is anything but ordinary. He is a father, grandfather, and respected community member. Yet he also claims a prestigious title that he has worked a lifetime to earn — "Chief Carver for the King."
This NOVICA artisan, who hails from the ancient Ghanaian town of Ahwiaa, was destined for greatness. He learned to carve first from his father, then from a master teacher, Professor Ablade Glover, before assuming the role of official carver for the King of the Ashanti, Otumfuo Osei Tutu II.

"In the old days, there was a war between the Ashanti and the Denkyira," he explains. "Sixteen generations ago, when my Denkyira ancestors surrendered to the Ashanti, our leader collected plantain leaves to signify that he wanted to sit down at the table with the Ashanti king and make peace."
The punishment would be paid in the form of art. Nana Frimpong's ancestors created sculpture to save their lives. Now, centuries later, it is his great honor to carve for the king — stools and thrones, staffs and other ceremonial objects, adorned with the gye nyame symbol celebrating the supremacy of God.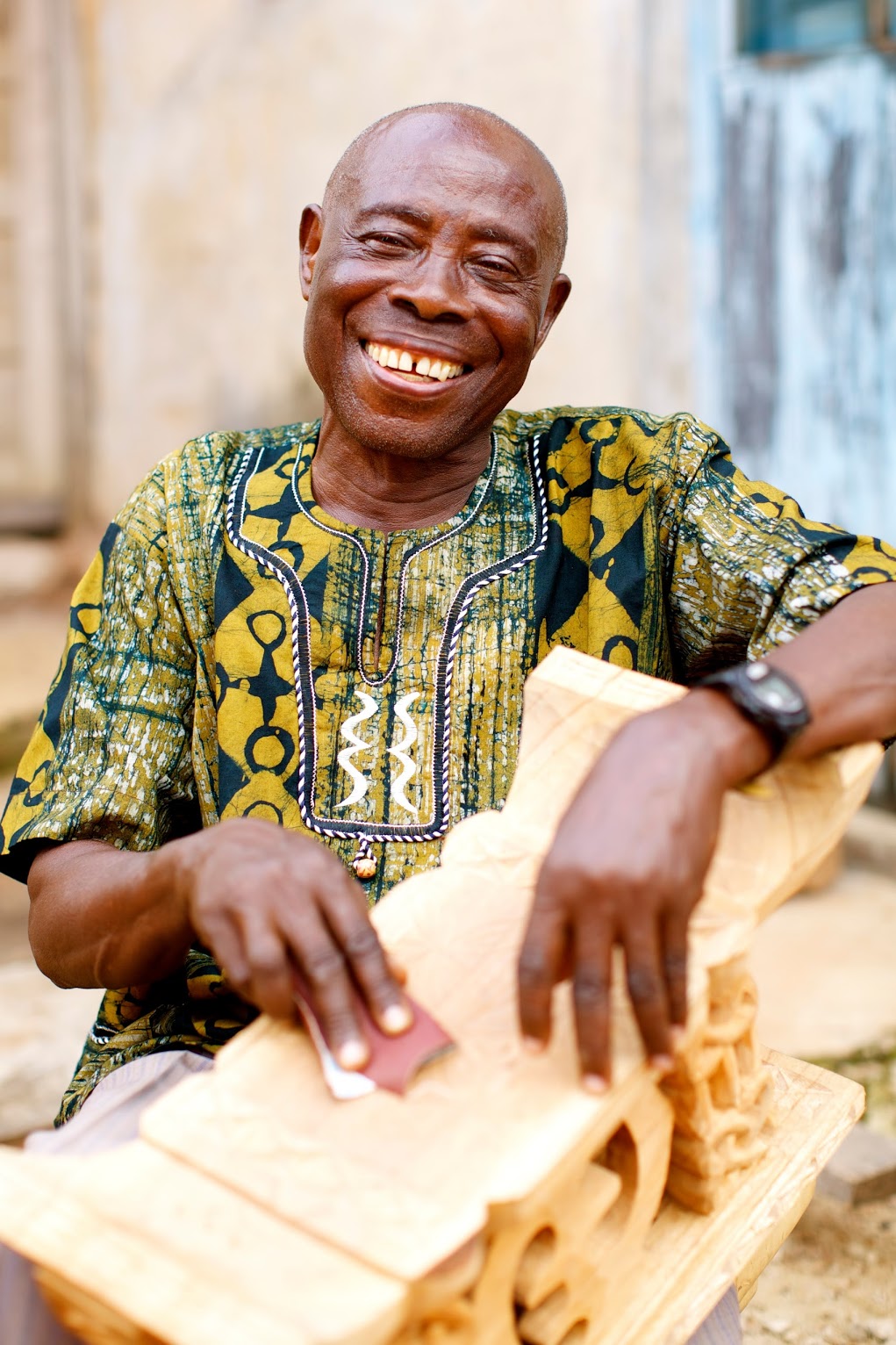 But if Nana Frimpong is a man who moves confidently into the future, he is also deeply rooted in the past. There is an ancient proverb in Ghana — Se wo were fi na wosankofa a yenkyi — that is often translated as, "It is not wrong to go back for that which you have forgotten." This sentiment of being anchored in the past while embracing the future is depicted in the adinkra symbol of a bird flying forward, its head is turned back, an egg sometimes held gently its beak. This important symbol is called Sankofa, and it captures Nana Frimpong's attitude toward art, life, and culture.
In all his works, he celebrates the beauty and strength of his native Africa and the history of his people. In the stateliness of his thrones, the elegance of his masks, and the sure hand of his carvings, one discovers a reanimation of history, an abiding respect for the stories of the past, and a wide-open gaze to the future.
SHOP CHIEF CARVER NANA FRIMPONG