Summer is over and summer vacations have ended. The kiddies are back in school and fall weather is in full force. Even though it's still warm weather in a few places across Canada and many other countries, the nights and early mornings have acquired a bit of a chill. That means it's time to  transition into fall fashion and break out the sweatshirts, jackets, and sweaters! Yes, it will be cold before you know it, and I've come across some awesome finds for sweater weather.
For Her
Since the weather is currently in the transition stage, an alpaca blend cardigan would be an excellent fit. NOVICA also offers many cotton blended cardigans and sweaters. There are so many to choose from! If you're looking for a classic piece that you can mix and match for business as well as casual, you can't go wrong with a neutral color.
For those who are a little more daring, why not go for a similar style, but with a pattern and some bright colors? The flowing sweater below can easily be dressed up or down, which is perfect for most wardrobes.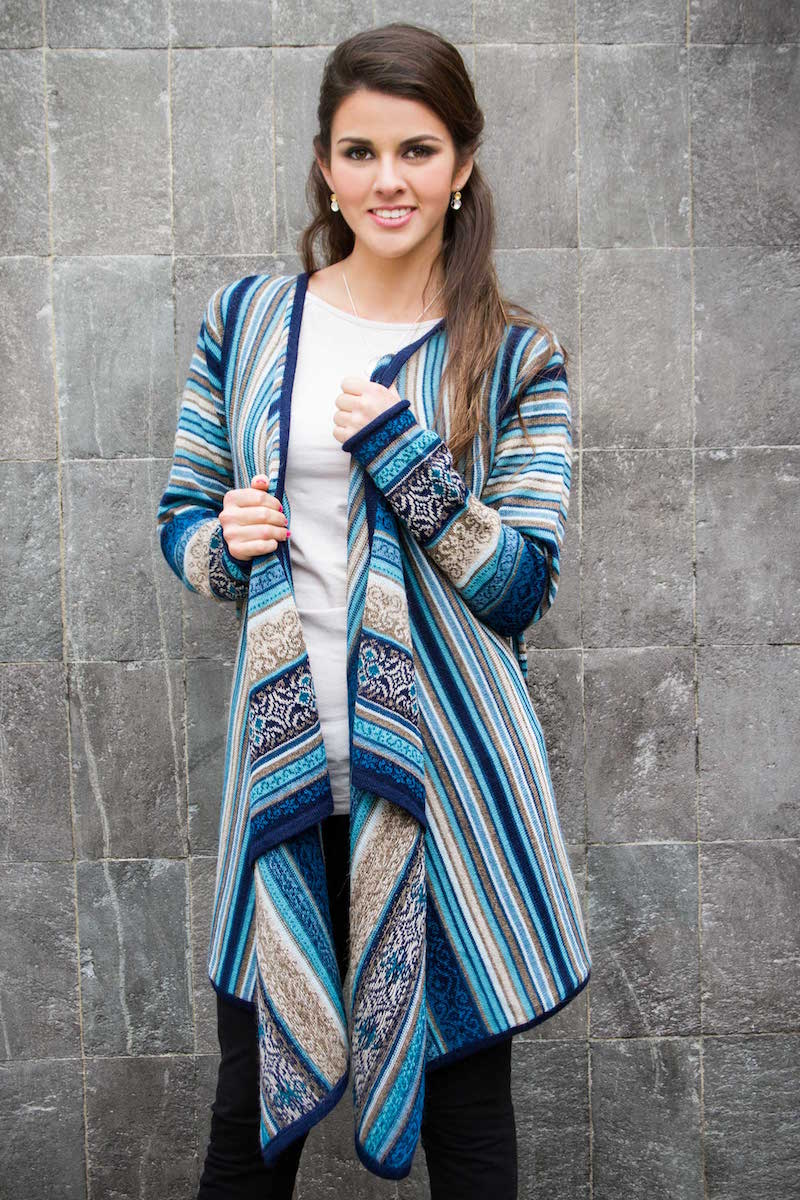 If you're like me, you may be looking for a heavier cardigan, which would pretty much replace a jacket for now. The weather isn't quite ready for a jacket, but nighttime calls for something a bit thicker than cotton.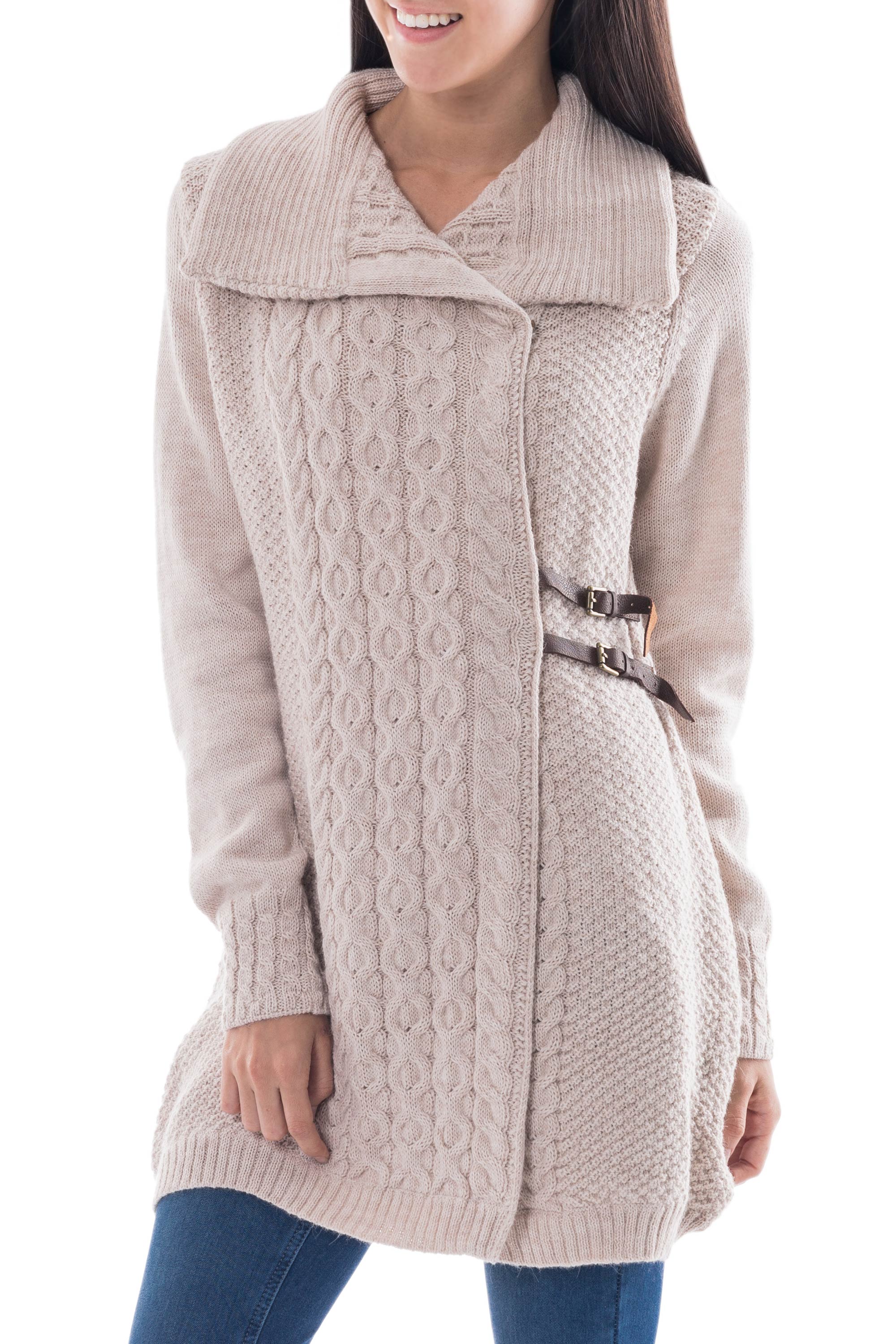 For fall fashion, I'm loving the longer sweaters, the sweater dress style. Pair them with leggings, thick winter tights, jeans or dress pants. The sweaters that hit mid-thigh or just above the knee, are perfect for almost all body types. They're usually quite slimming, but if you're short, you may want to go for one that's closer to the length of your tush.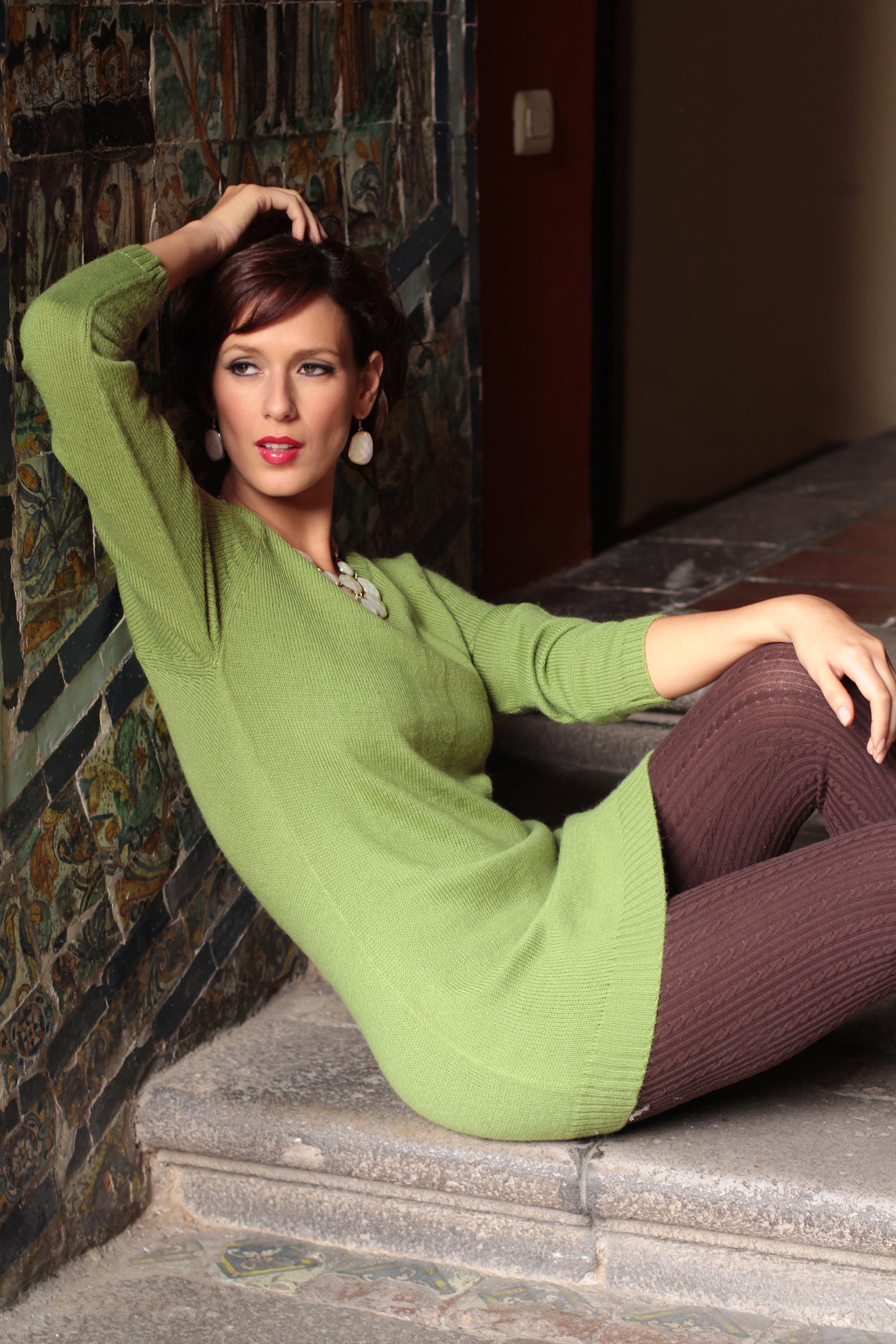 I had to throw in one more sweater to the women's collection, as I love the one below. The bright colors keep catching my eye, which makes this perfect for a fall transition piece. I love how the model paired it with a skirt and a turquoise beaded necklace, which makes this perfect for the office or a night out around the town.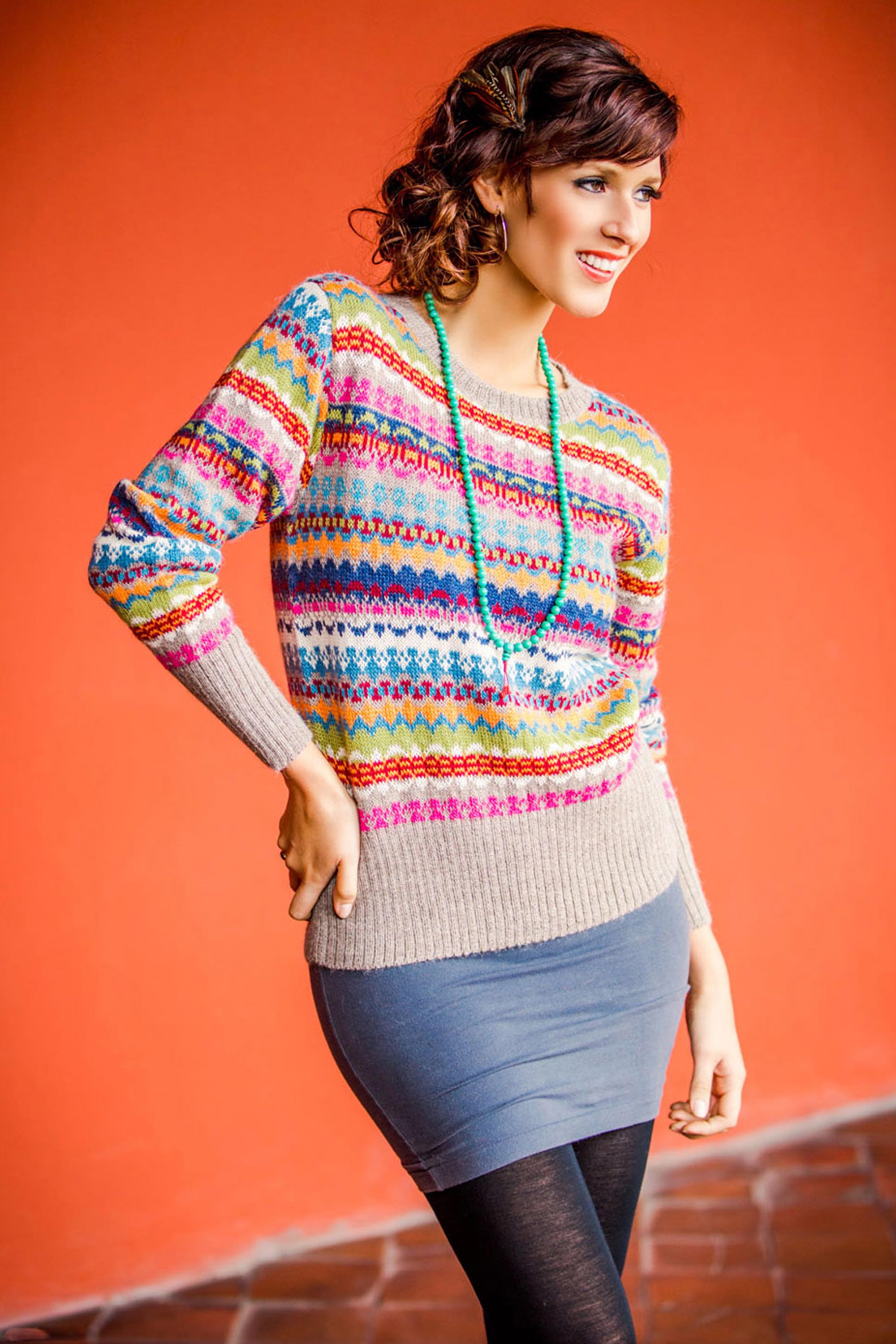 For Him
Even though this post is geared mainly towards women, I had to add a couple sweaters for men. Besides, it's usually the women who purchase most of the nice sweaters for their partners! The sweater below is perfect to wear over a shirt at the office, or paired with jeans for an everyday look. I'm loving the neutral tone, with a touch of color.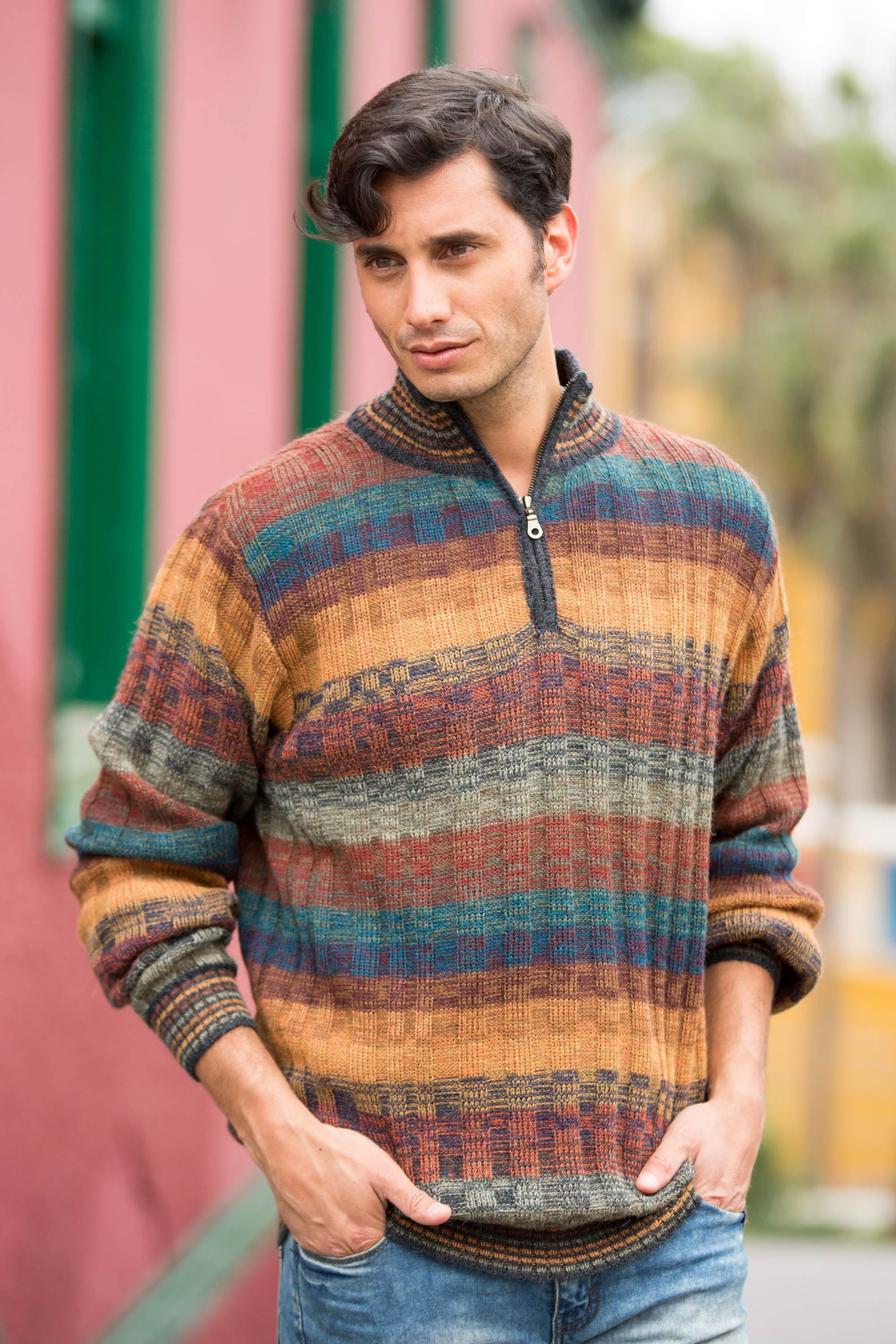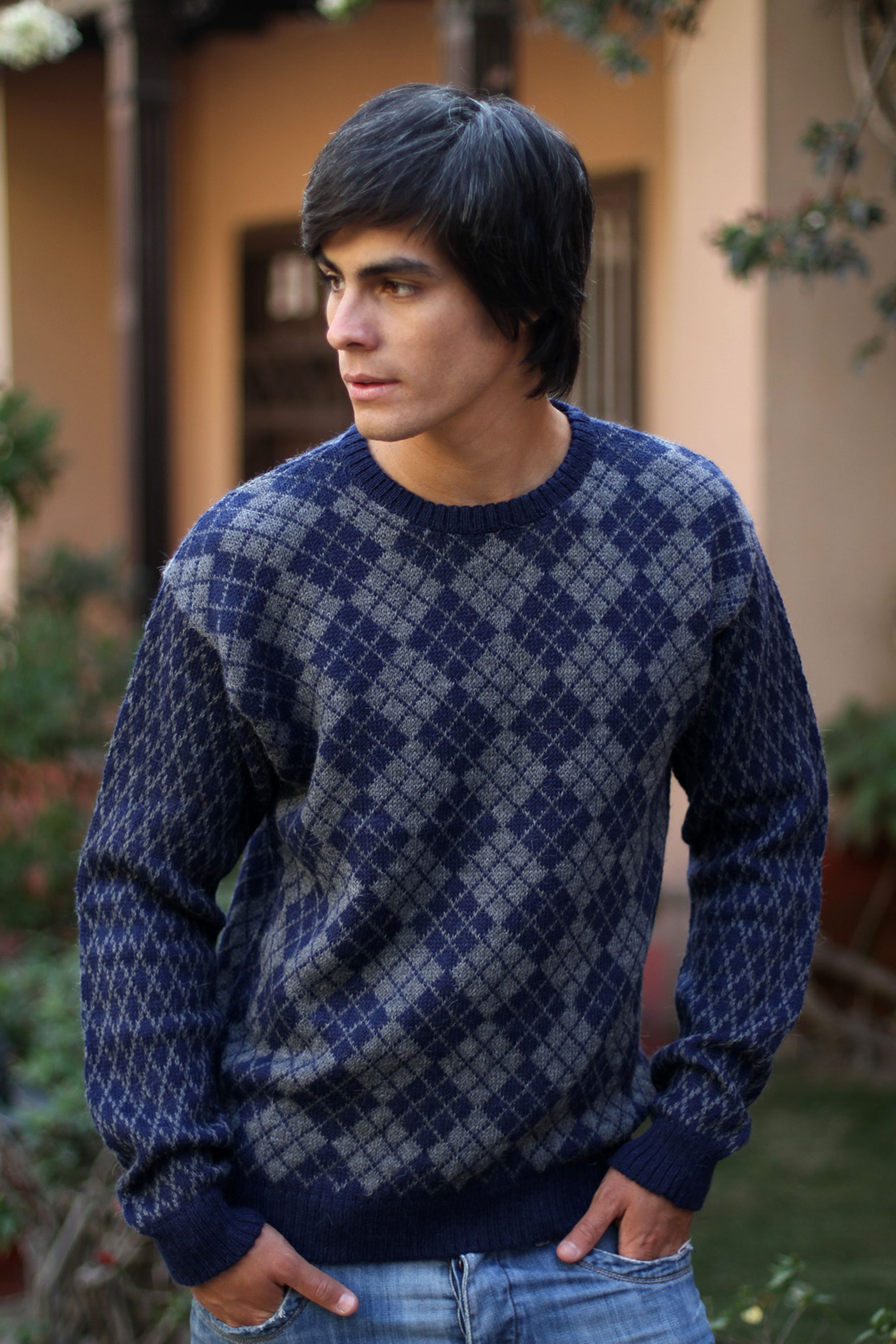 There are so many beautiful sweaters available through NOVICA, that this post could have been twice as long. I had a hard time just selecting the ones that I displayed  because there are so many nice fuzzy, warm sweaters to choose from. With that said, there are plenty of clothing choices to help you transition into the fall and winter seasons. Once again, my wishlist keeps growing!