You don't have to be an Indian film aficionado to be impressed with Bollywood style. Vibrant colors, mesmerizing designs and patterns, and the sheer exuberance of it all are enough to captivate the imagination.
As a mega-industry responsible for a form of entertainment beloved by millions, Bollywood employs a small army of set designers, costume experts, and other pros who create the amazing spectacles you see on-screen. But if you're curious about Bollywood fashion or Bollywood decor, there's a way that you too can bring home a little bit of Bollywood magic! Read on to learn all about Bollywood style and explore the aesthetics of this fascinating cultural phenomenon.
Captivate with Color
While the Bollywood look encompasses a wide variety of expression, from restrained and minimalist to bold and lavish, you can never go wrong with bright colors when paying homage to a classic Bollywood film. Jewel tones, such as the bright cobalt of lapis lazuli or the fiery red of carnelian, can infuse a room or outfit with a huge dose of Bollywood energy — while also echoing the traditional hues of India's vibrant celebrations, like the festival of Holi.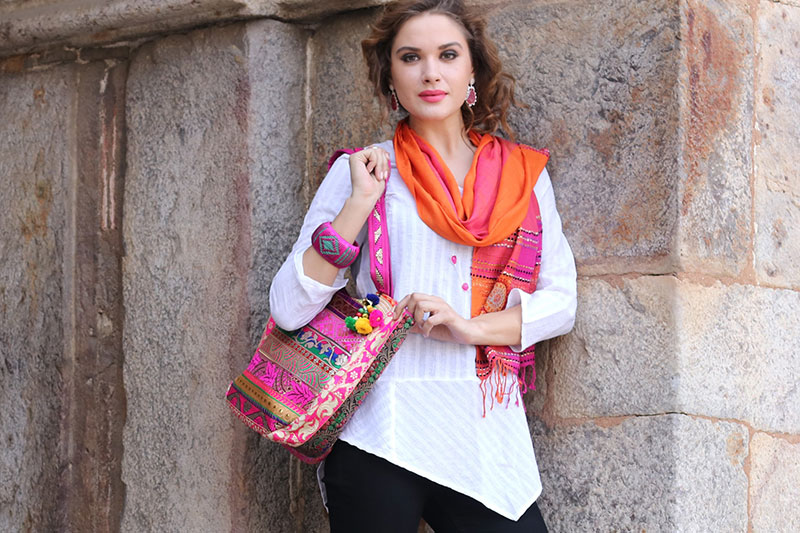 Embrace Embellishments
Sparkling gems, hand embroidery, and intricate beadwork have been staples of Indian design for centuries, and nowhere is this more apparent than in the stunningly detailed costumes of classic Bollywood actors. Gold and other metallic threads are often used in embroidery to create textiles with a distinctive depth and richness, both in home decor pieces and fashion items. To get the Bollywood look, look for pieces that use small, embellished details to make a big statement.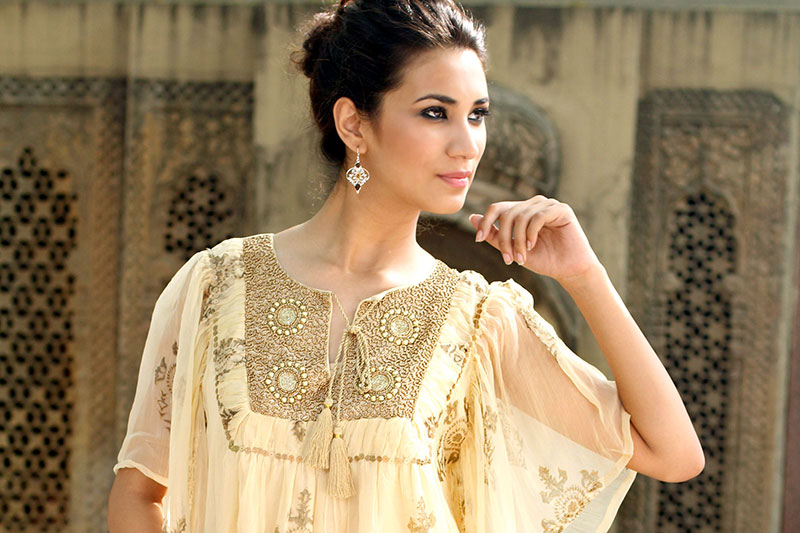 Play with Patterns
Bold prints and motifs are at the heart of Indian fashion and can be seen in many classic Bollywood films. For centuries Indian designers have used the traditional block printing technique and elaborate regional embroidery styles to create exotic patterns and themes that lend a distinctive aesthetic to their textile creations.
Up the drama by mixing and matching colors and patterns, but limit your palette to around three main hues to keep the look cohesive. Piling on the visual textures will give your room or outfit that added sense of extravagance and over-the-top Bollywood flair.

Pile it On
Bollywood has never been known for a "less is more" approach to style. It is instead known for lavish set designs and costumes, especially for the dance numbers. If one bangle bracelet is good, four is better! When channeling your favorite Bollywood diva, don't be afraid to wear several rings, dangle earrings, and a big necklace. If you're putting together a Bollywood party or a Bollywood room in your house, fill your space with vibrant patterned cushion covers, textiles, and small pieces of Indian art.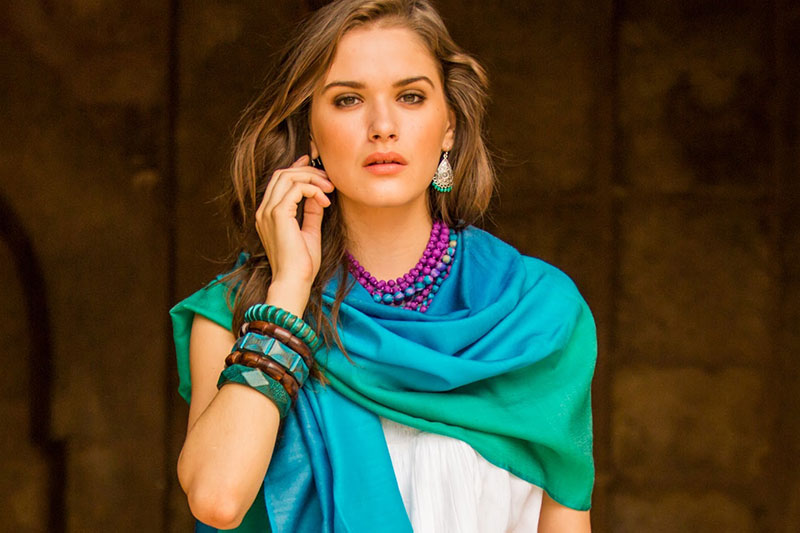 Bringing Bollywood Home
Don't wait for a chance to visit India to tap into the magic of Bollywood. Whether you're planning a Bollywood party, interested in changing up your decor or just want to channel a little bit of Bollywood in your day-to-day wear, it's never been easier to "Bollywood" your life and get on board with the latest in handcrafted Indian style.